To be opened this month, this 25-metre crystal clear, acrylic pool that stretches between two buildings is like no others in the world.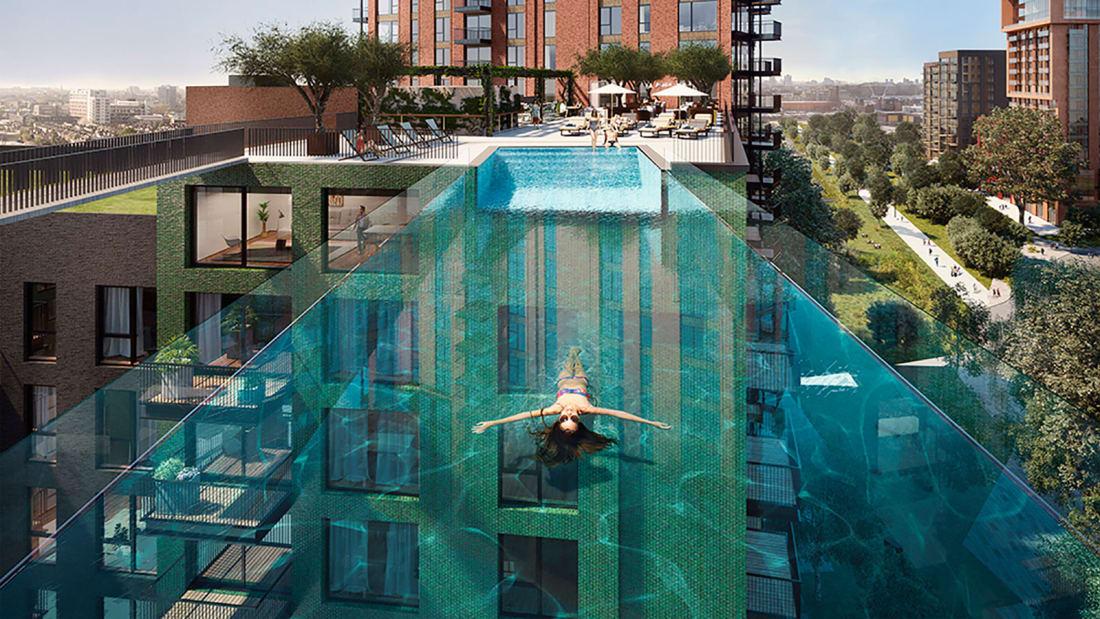 Spanning the Legacy Buildings of Embassy Gardens – the residential and business development in London – the Sky Pool is the world's first 'floating' swimming pool. Once installed, the 25-metre long acrylic pool will allow swimmers to glide between buildings 35 metres high up in the sky, while overlooking the panoramic view of London's boundless landscape.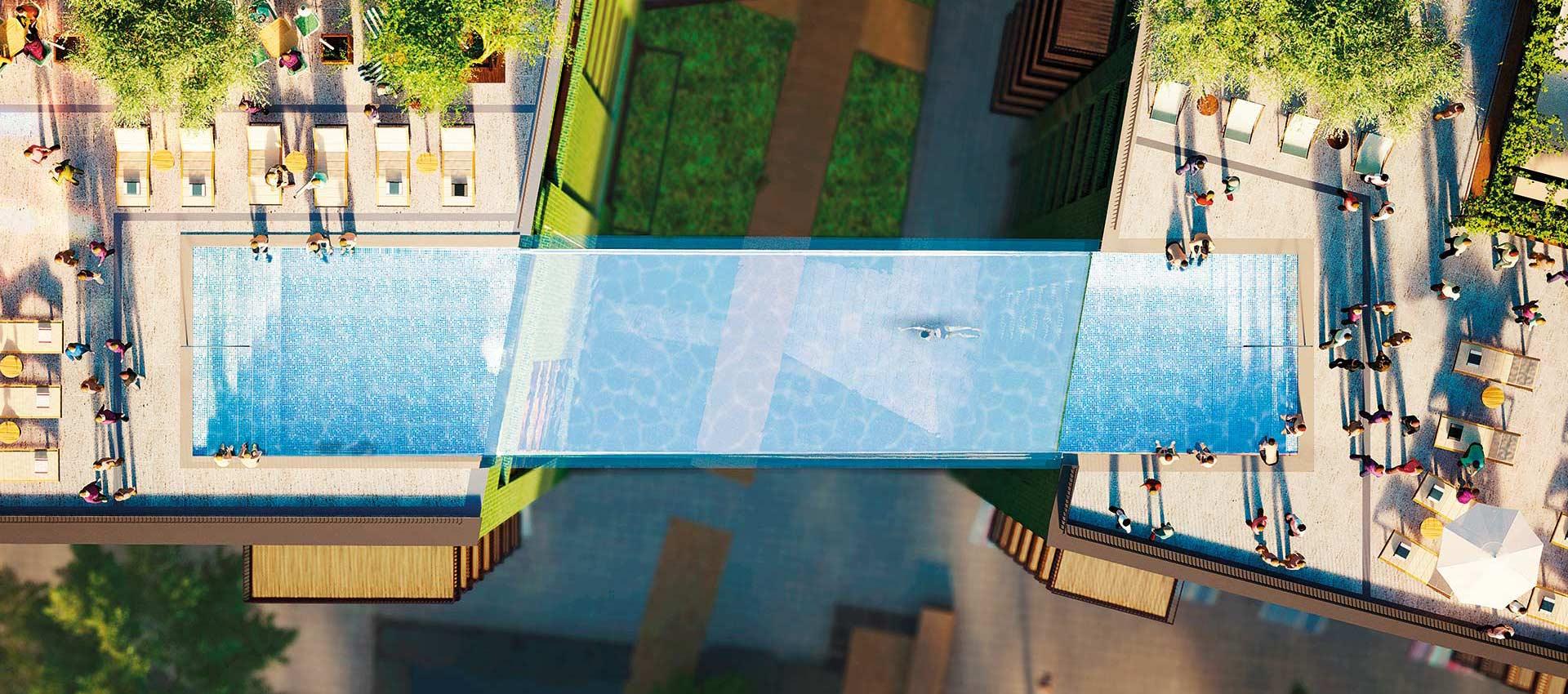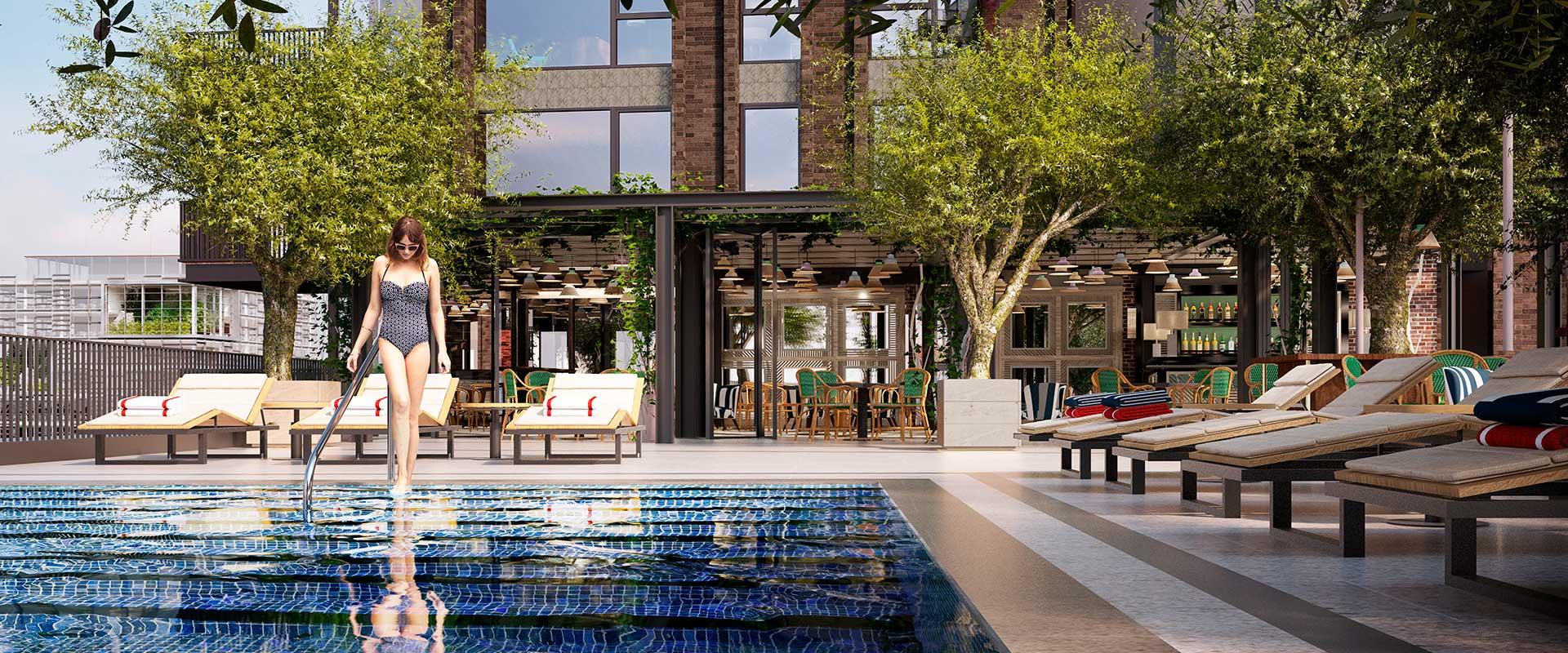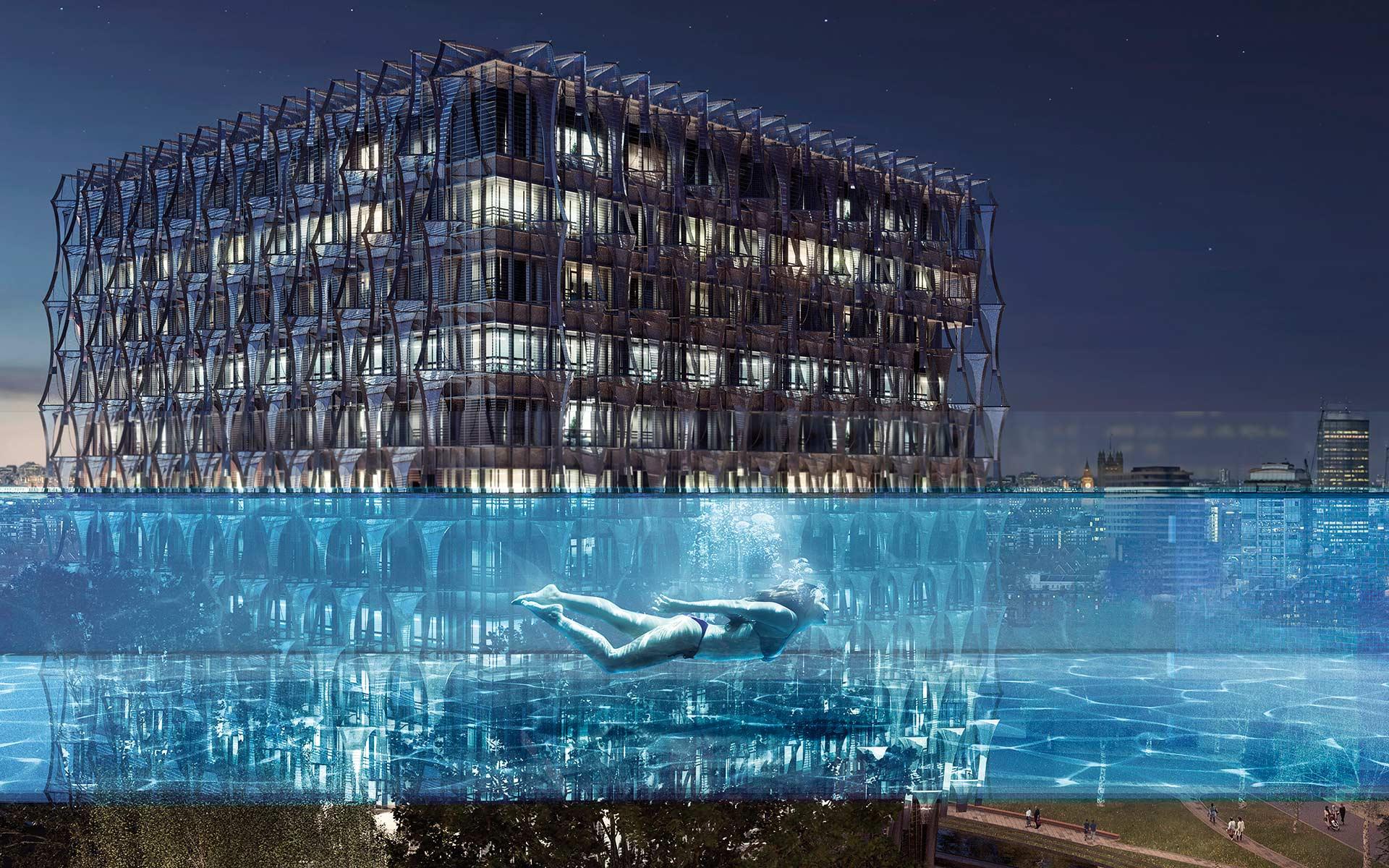 Back in 2013, the creative teams gathered to discuss where to locate Embassy Gardens' outdoor swimming pool, and decided that the only space large enough is between the Legacy Buildings. As thinking developed, the gauntlet is thrown down: the pool should be a sky pool, something transparent so that swimmers can see the ground, and people below can glimpse at the sky.
At the helm is renowned architect Sir Terry Farrell, who works to bring the master plan to life. A transparent acrylic structure is adopted in lieu of glass to enable perfect views of the swimming pool from virtually every angle. The 50-tonne acrylic pool will span the 14-metres between the buildings, with steps and filtrations systems sitting either end, and 5 modes of lighting to add to the feeling of magic.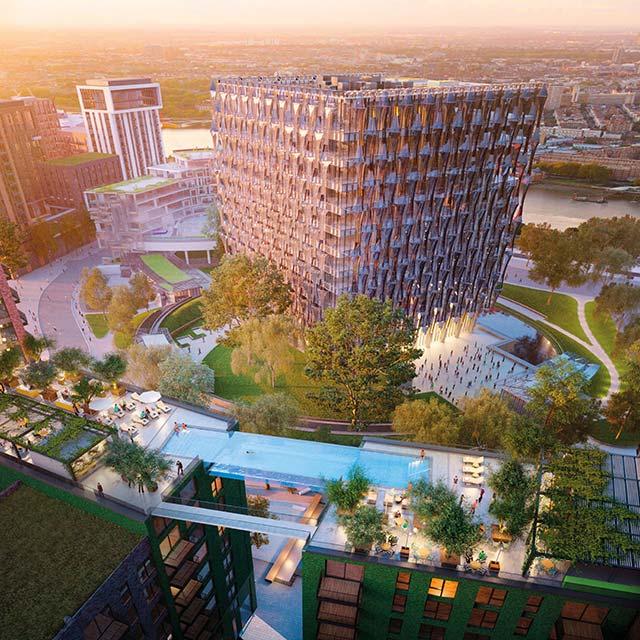 Unwinding at the Sky Point will undoubtedly be a once-in-a-lifetime experience but, unfortunately, it will not be open to the public for the time being.