As people in the design world know, fads and trends come and go with the passage of time, but not so for the Cestone sofa.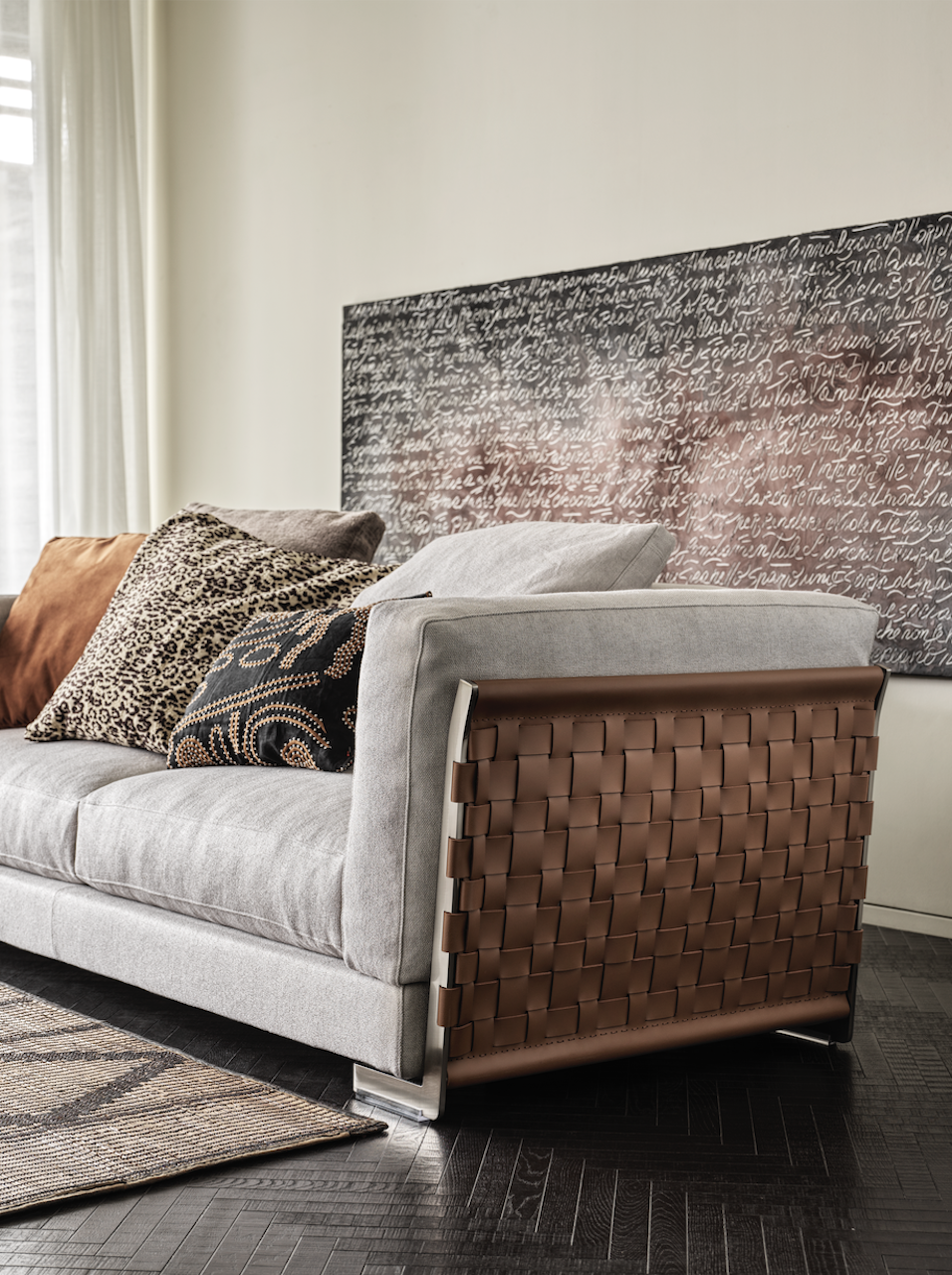 From Italy furniture brand Flexform, the Cestone sofa is backed by a timeless design concept that positions it well beyond the fate of fading fashions. Like many other Flexform furniture, it plays a key role in redefining not only the language of contemporary living, but the boundaries of home furnishings.
The idea behind this is for the Cestone sofa to become the star player of the living room. It plays up the importance of the back and sides of the sofa, parts that don't always contain valueenhancing features. Now, the back and sides of the Cestone sofa are composed of a metal structure upholstered with meticulous woven strips of cowhide.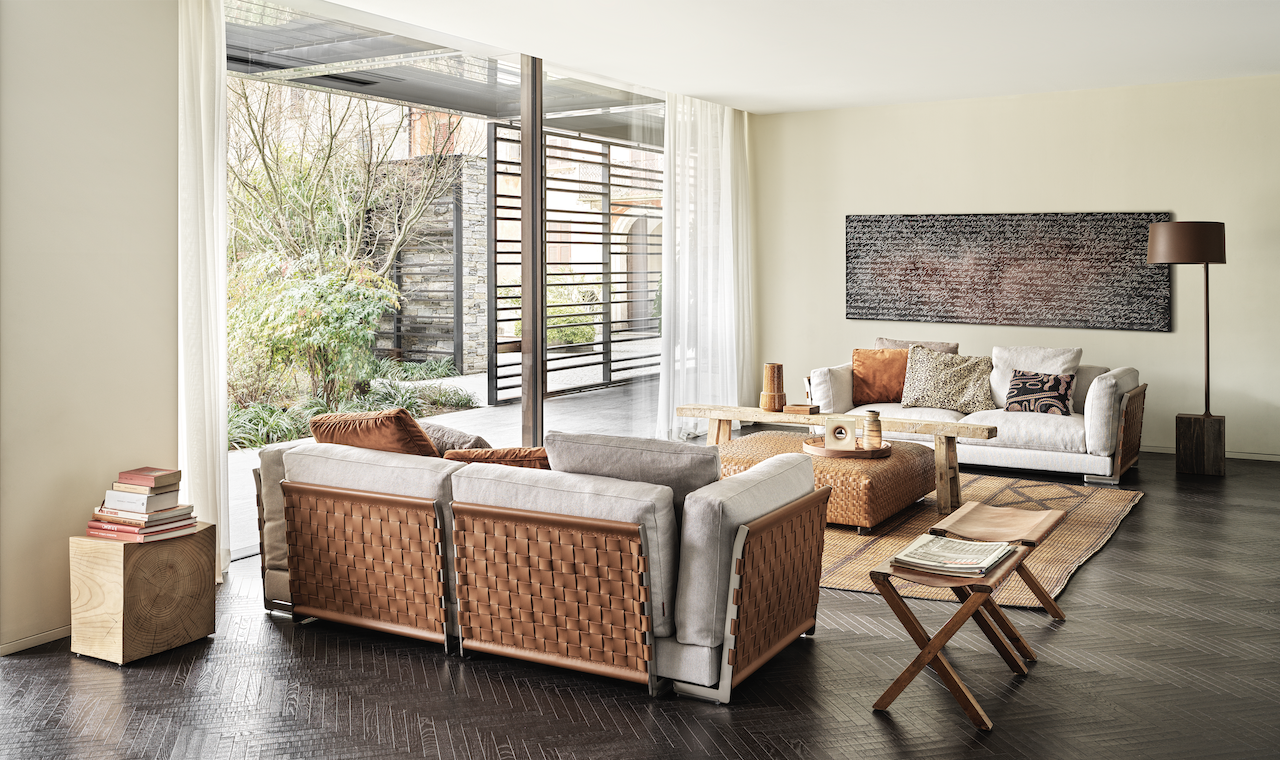 Coming in two different widths, two options of strips are available for the irregular woven pattern. The cowhide strips can either be closely woven, forming a compact surface; or more loosely woven, allowing the underlying upholstery fabric to show through.
In both versions, the resulting "chequerboard" pattern boasts a strong visual impact and juxtaposes with the soft, neatly proportioned upholstered parts. Colour-wise, the sofa comes in an arresting array of 13 different colours, four of them in suede.