The location for many a film and television show set in Manhattan, picturesque Gramercy Park is one of New York's most popular private parks, accessed only by those privileged enough to possess a key to its formidable wrought-iron gates.
Among the lucky few who can call the area home is Kenneth Alpert, co-founder of interior design studio KA Design. Within a refurbished property that once served as the headquarters of the United Federation of Teachers, the more-than-50-year-old union of New York public school educators, Kenneth's apartment comes with four-metre-high ceilings that give way to some of the city's most desirable views while enhancing the personal treasures showcased within.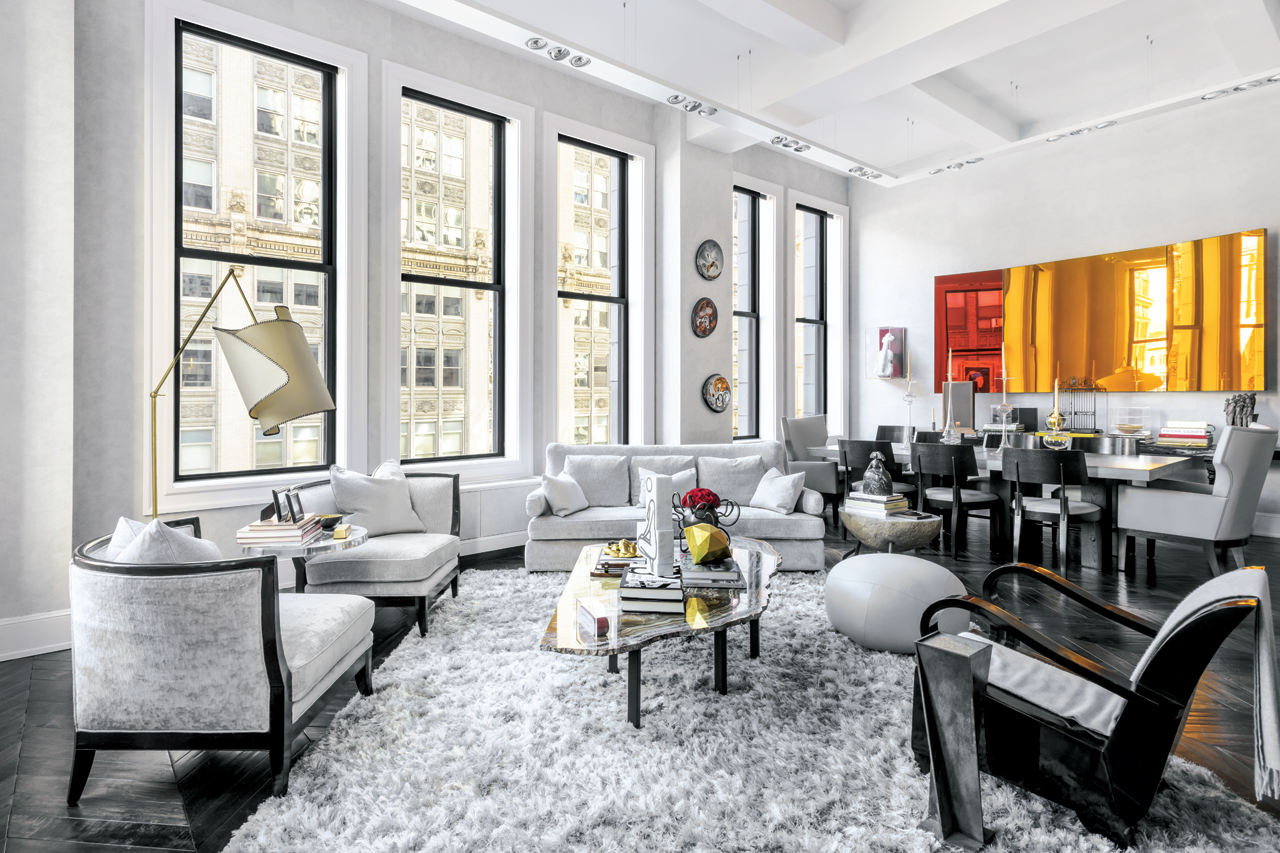 "I have a profound passion for collecting, so I designed the home in a way that would allow the individual works to shine," says Kenneth, whose paintings and sculptures lean contemporary. Given the colour and heft of many of the pieces, measures were taken to ensure the space would feel like home – for both the art and its owner.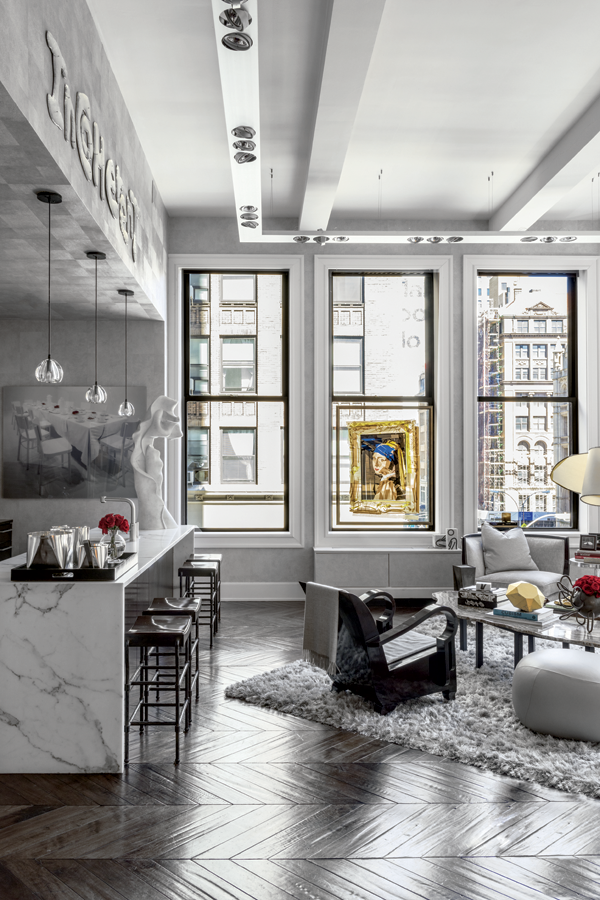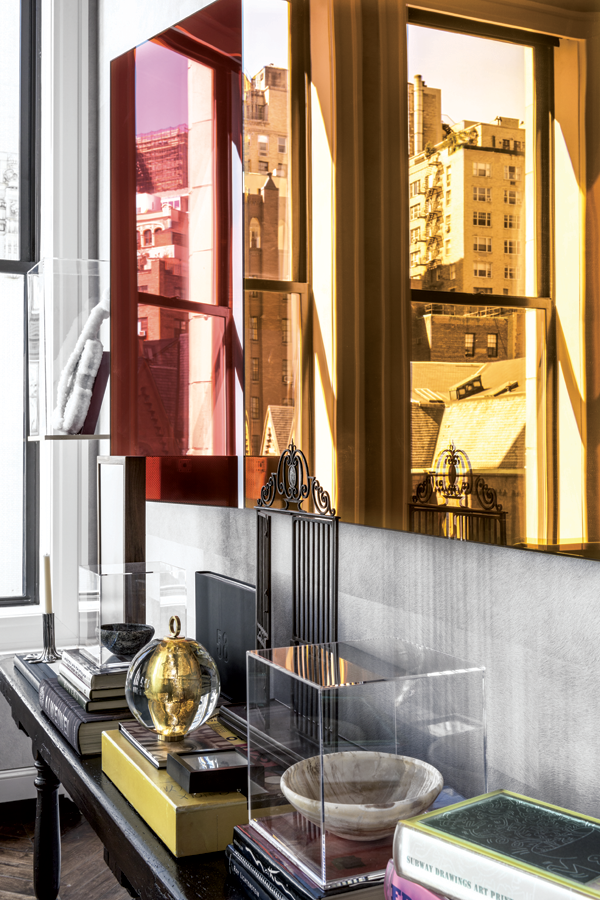 In the living room, wall-to-wall windows play an important role. An attentive eye will notice the singularity of the pieces exhibited here: titled Mirror A, the work is by the French architect Jean Nouvel, who is among many notable artists and designers represented in Kenneth's home. Equally striking is a rendition of Jan Vermeer's Girl with a Pearl Earring, in a tribute of sorts by prolific Russian artist Valery Koshlyakov.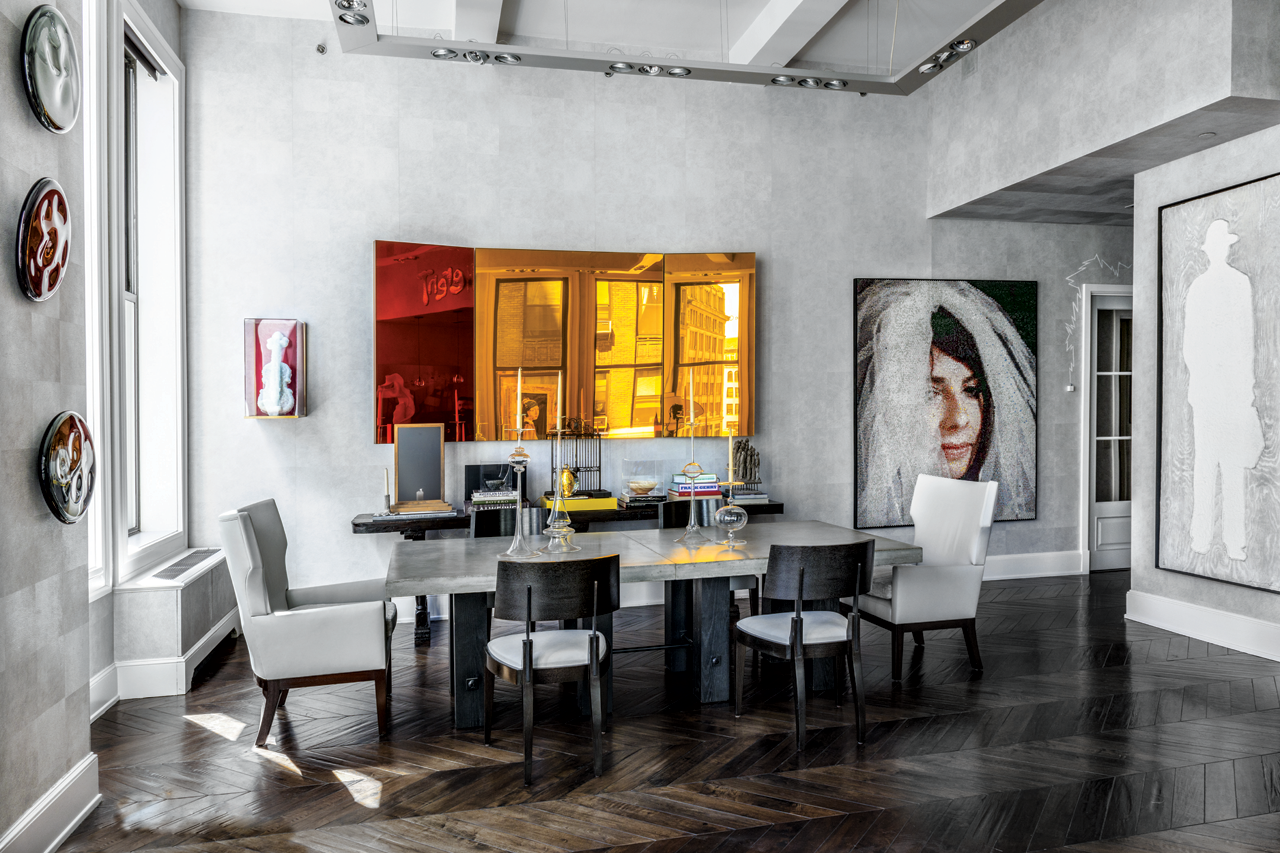 Kenneth designed the common rooms throughout the apartment with his collection in mind. Similar to stages for the performing arts, the wide, open spaces host sculptures. In the dining area is a miniature sculpture by the French-American artist and nouveau realism titan Arman. Opposite the work is The Bride, a mixed-media acrylic and bubble-wrap painting by Bradley Hart.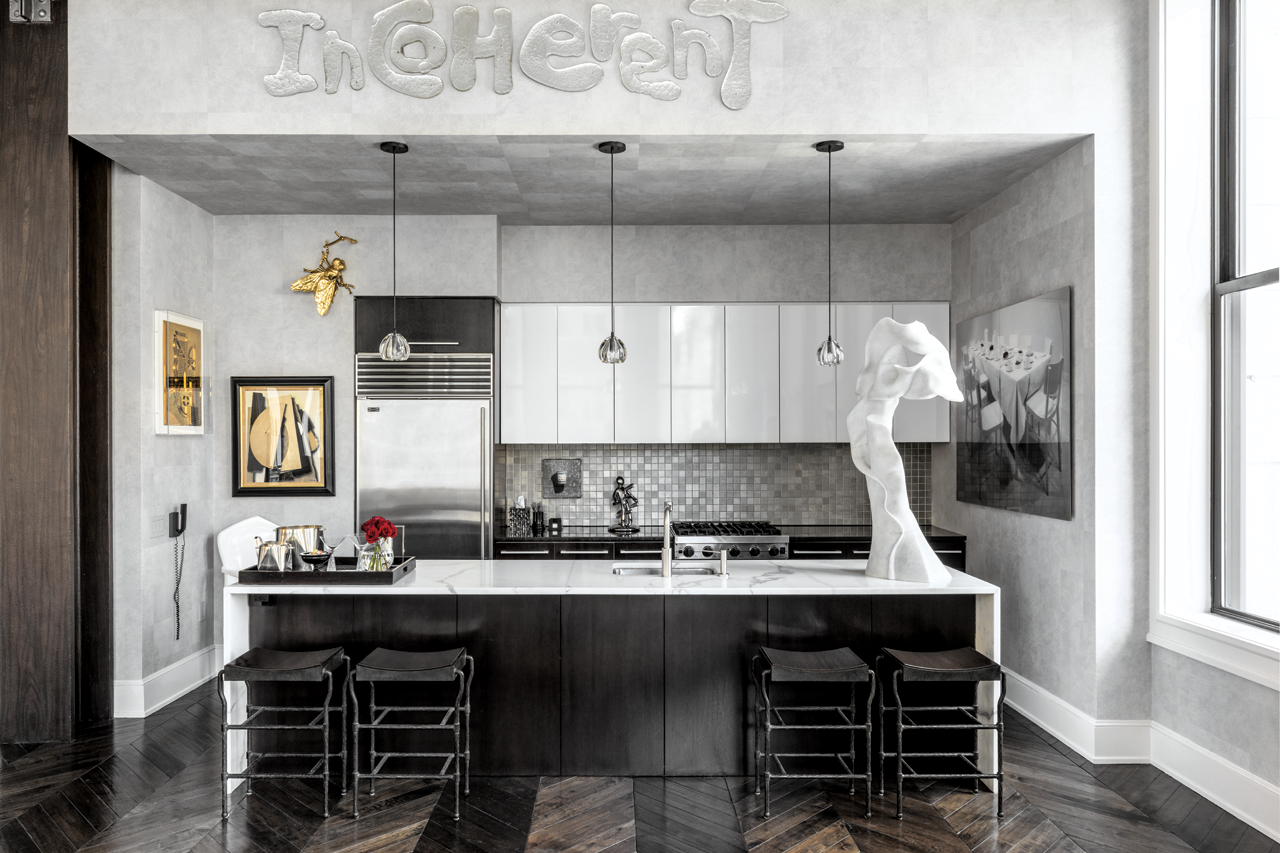 In the kitchen are even more paintings by heavy hitters such as Roy Lichtenstein, mounted in contrast with Helaine Blumenfeld's snow-white marble sculpture that catches the eye on the kitchen's worktop.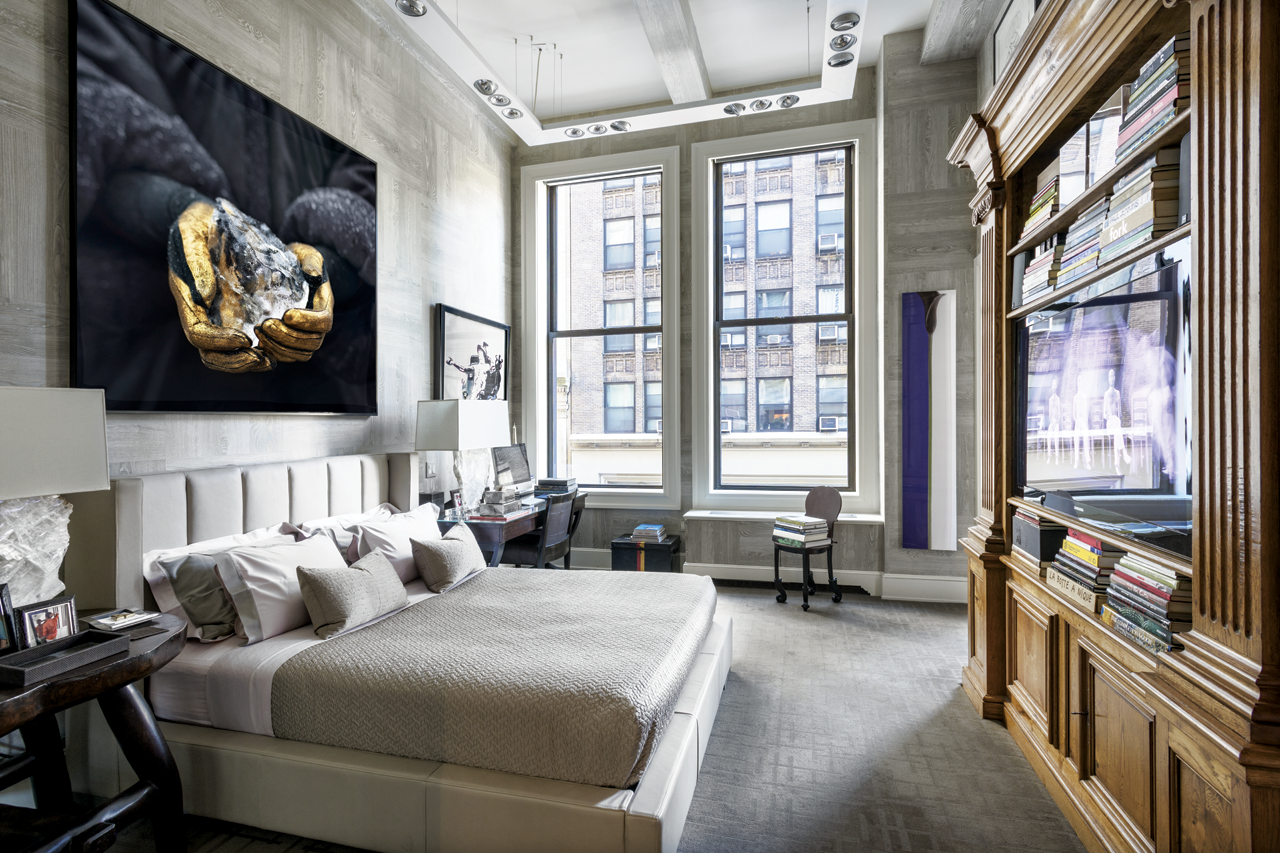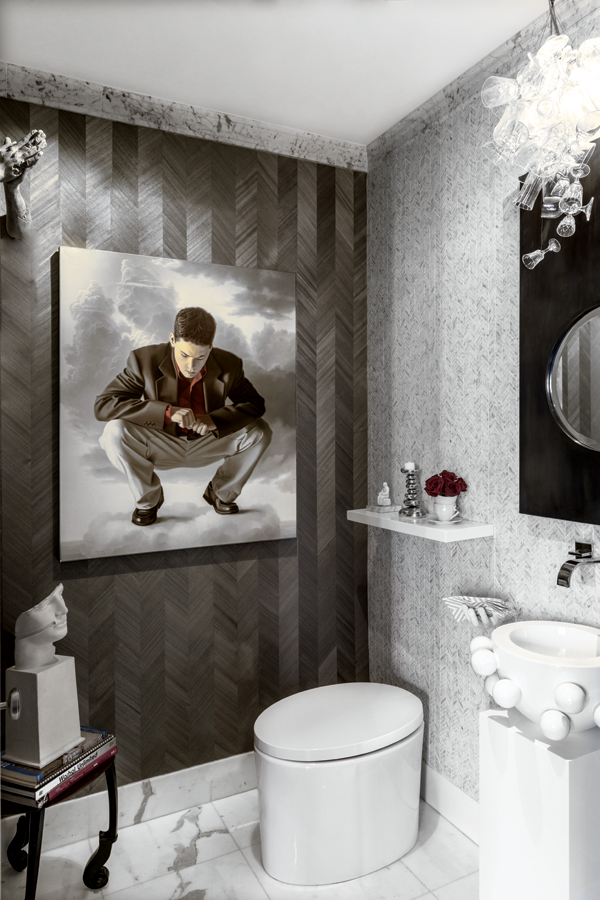 The rest of the apartment features statement-making furniture pieces and art: an eye-catching neon chair by Lee Broom and a depiction of chocolate titled Hermes by Brazilian artist Vik Muniz in the bedroom, and a piece by New York artist Rob Wynne in the master bathroom. In the guest bathroom, a sculpture by another local artist, Snarkitecture founder Daniel Arsham, reflects a motif of hands.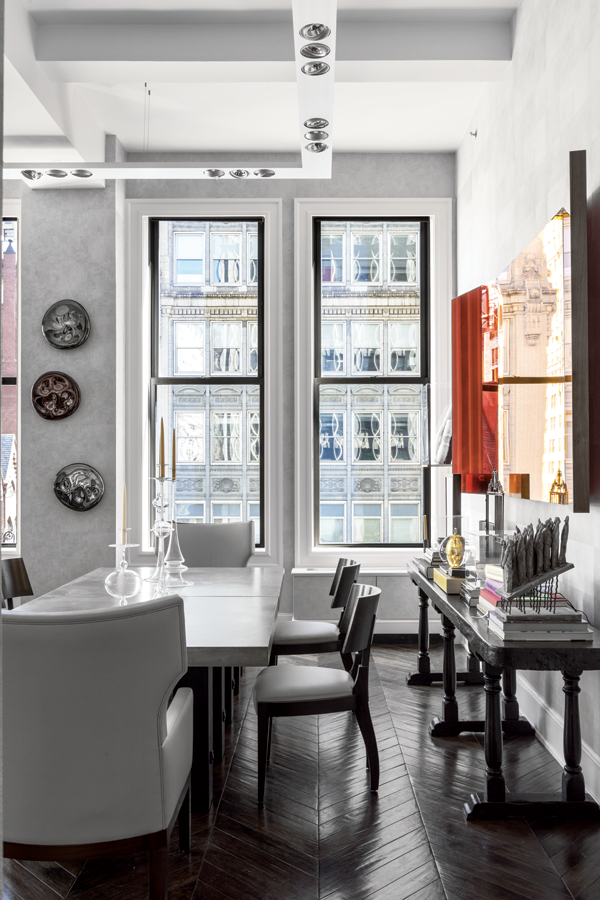 Spacious, airy and elegant, Kenneth's home is characterised by the juxtaposition of modern art and refined elements, some of which were purchased at the Paris flea markets that he cites among his favourite places in the world. "They're like electrifying jewel boxes of valuable discoveries," he says. Much like his own home, we think.