When architect Bill Lykouras and design and build firm XLMS was approached with a design brief for the renovation of an apartment in Ap Lei Chau luxury residence Larvotto, the demands imposed on him seemed oxymoronic. Our client declared that they wanted a home that is understated, simple and spacious with tonnes of storage. However, the challenge was to also add two extra bedrooms into the original one-bedroom 1100-sq-ft apartment. This posed a serious threat in that it would compromise the existing spacious layout and impact on the spectacular views."
Careful space planning and adapting around the existing structural layout saved the day, all the while maintaining the ample natural light and sense of spaciousness that pervades the family home, as well as allowing each of the three bedrooms an enviable vista of the Aberdeen harbour and Ocean Park.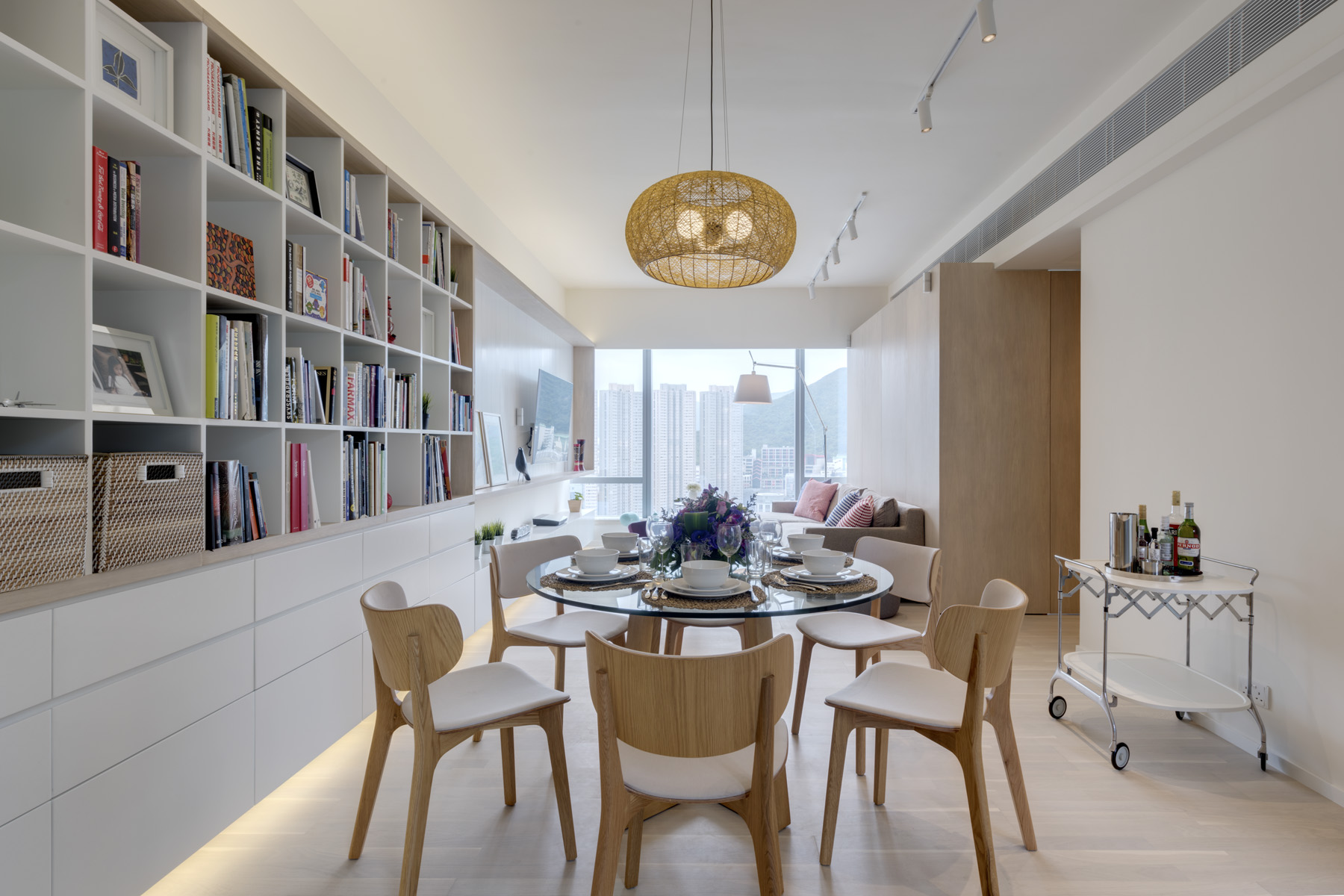 An integrated bookshelf that runs along the living room wall offers a discreet storage solution.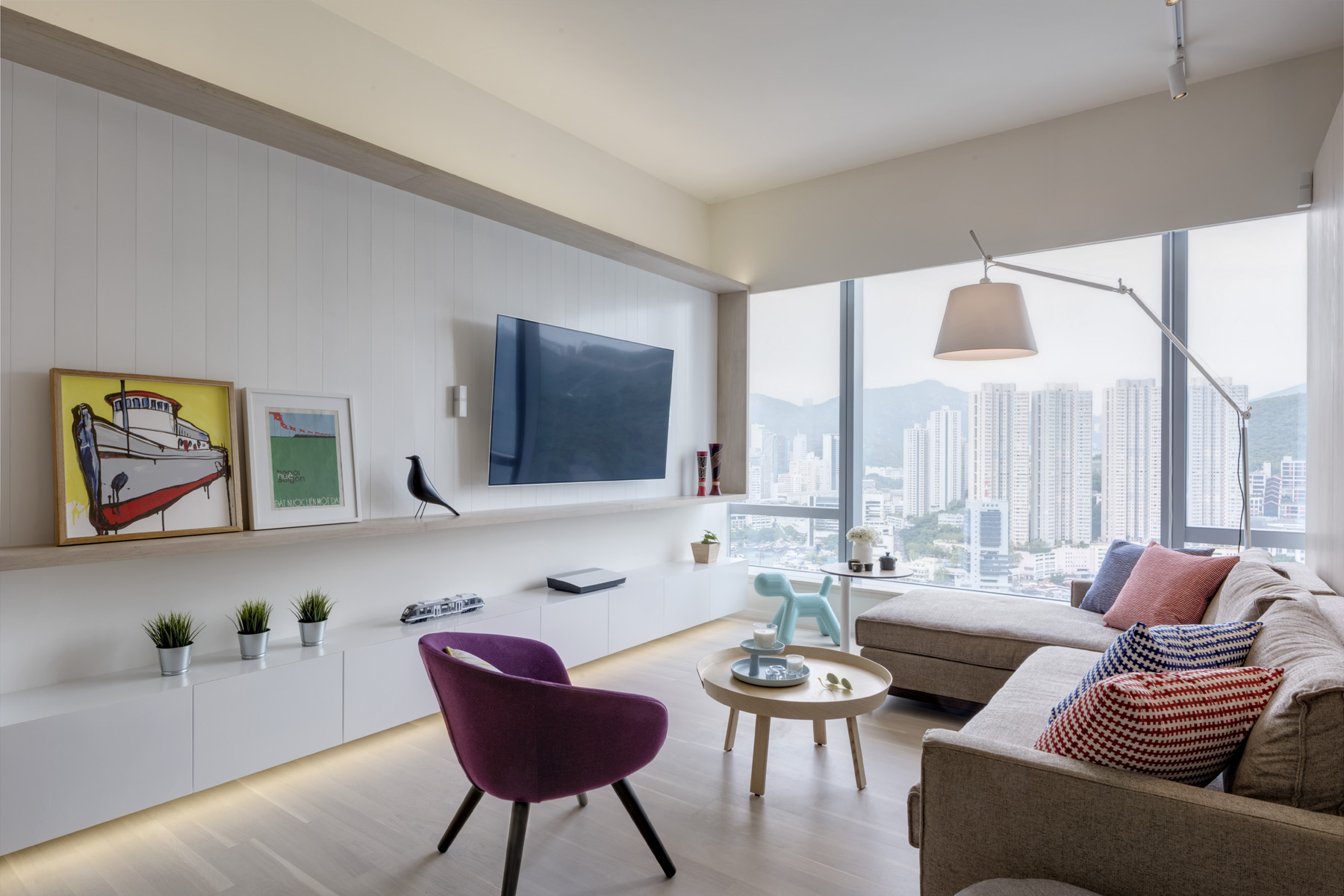 In keeping with the client's wishes, the final material palate emphasises calm and levity with the use of white painted joinery and light coloured timber walls and flooring.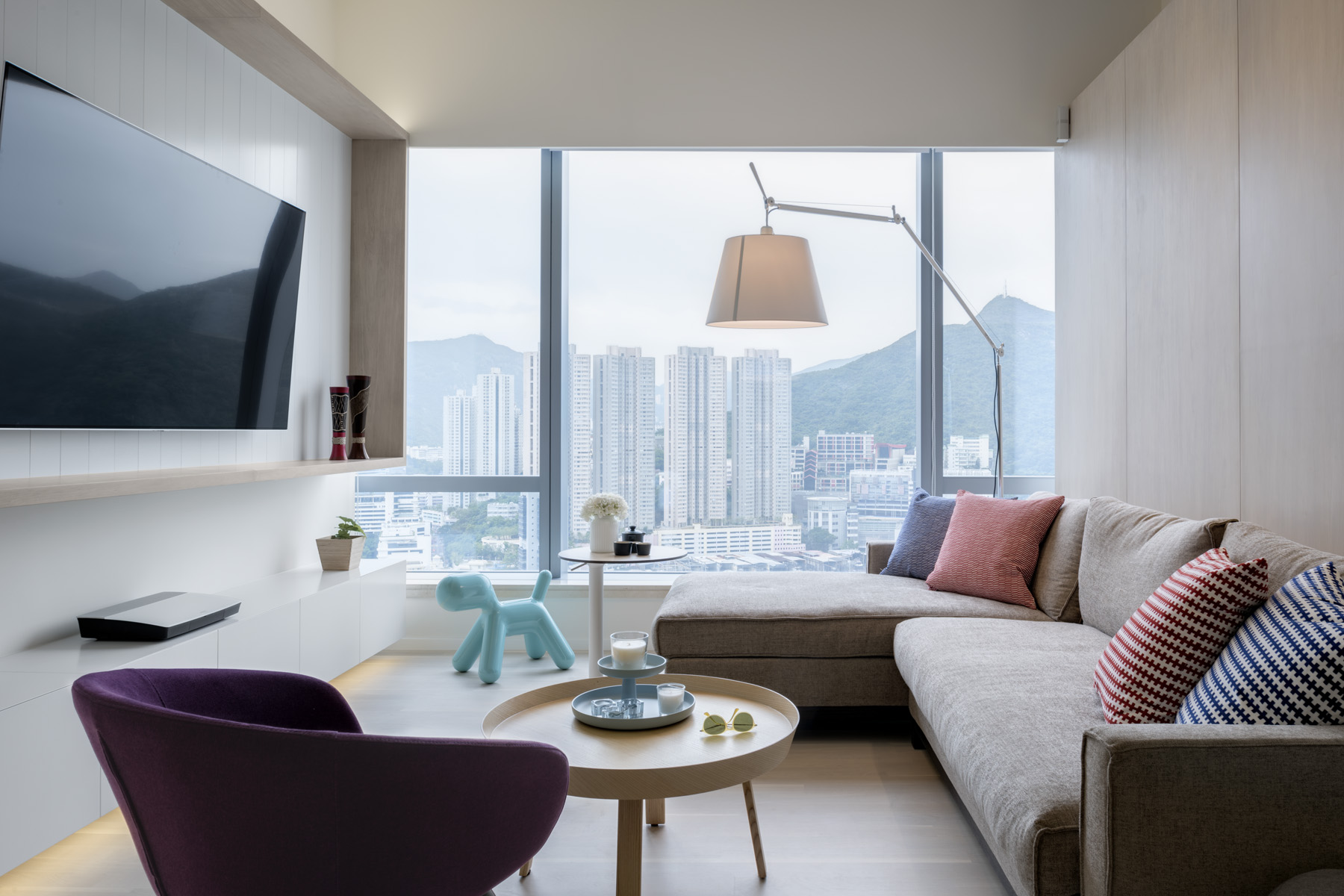 Expansive views of the Aberdeen harbour permeate the living room and three bedrooms.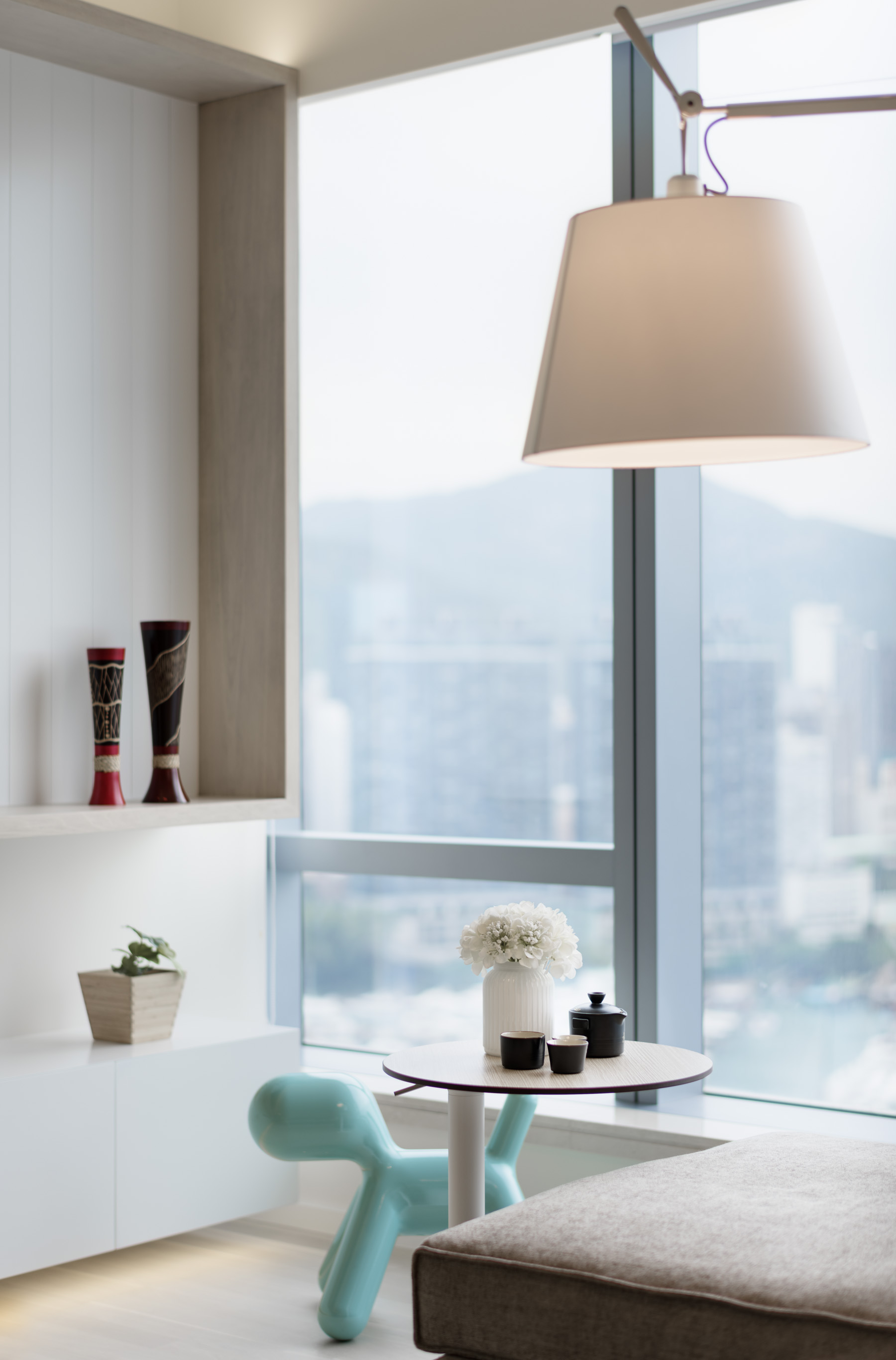 A feng shui master was brought in to consult on the design elements at the behest of the client.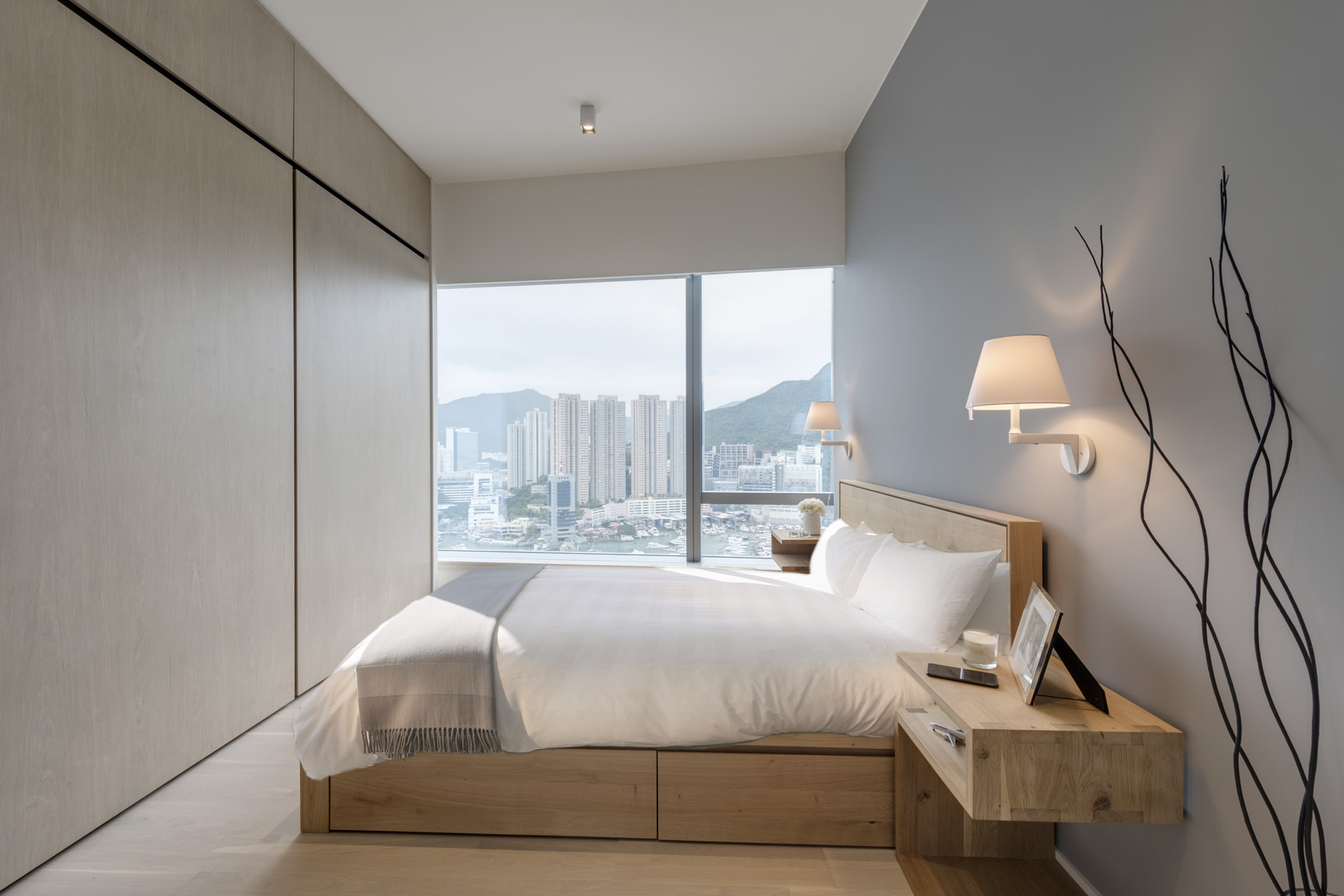 Feng shui ultimately dictated the absence of dark colours, locations of beds and doors, and the bedroom wall colours. Even the number of light fittings in each room is specific.
The post Feng shui guides the renovation of this prime Ap Lei Chau apartment appeared first on Home Journal.