Po Toi O lies in the far corner of the Clear Water Bay Peninsula in Sai Kung. As you drive along the Tai Au Mun Road on your way to the fishing village, you can enjoy breath-taking views over the sea and the mountains. You will pass by Clear Water Bay First and Second Beaches–make sure you stop off for a swim and a cooling drink.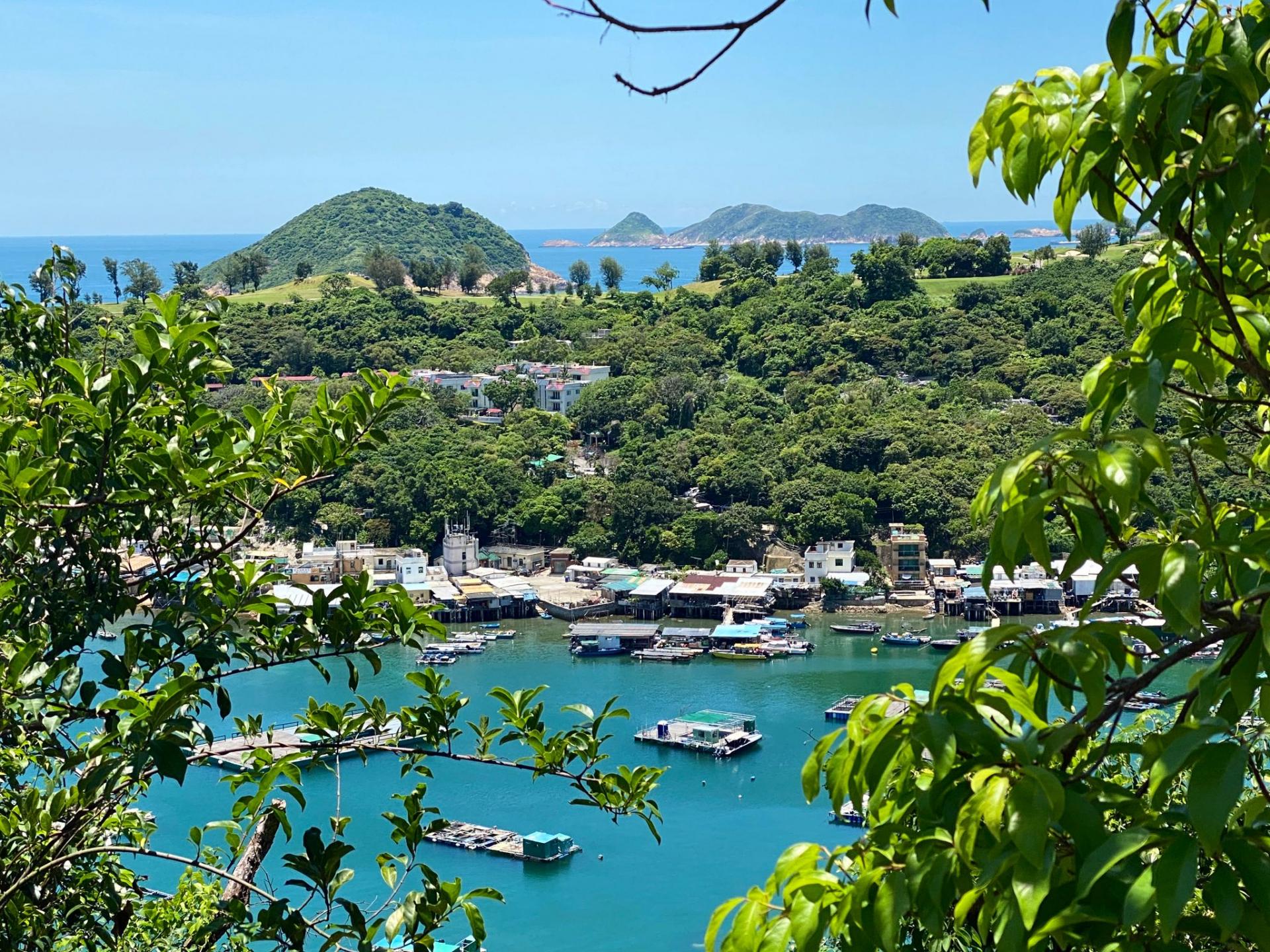 A little further along to the right, you will pass the entranceway to the Clear Water Bay Tree Walk. The 1.55km walk takes around 30 minutes through lush woodlands where you can find a variety of plants including square-leaved Chinese laurels, monkeypods, bamboo orchids and thistles with countless butterflies, dragonflies, and damselflies fluttering above. It is also a popular kite flying location.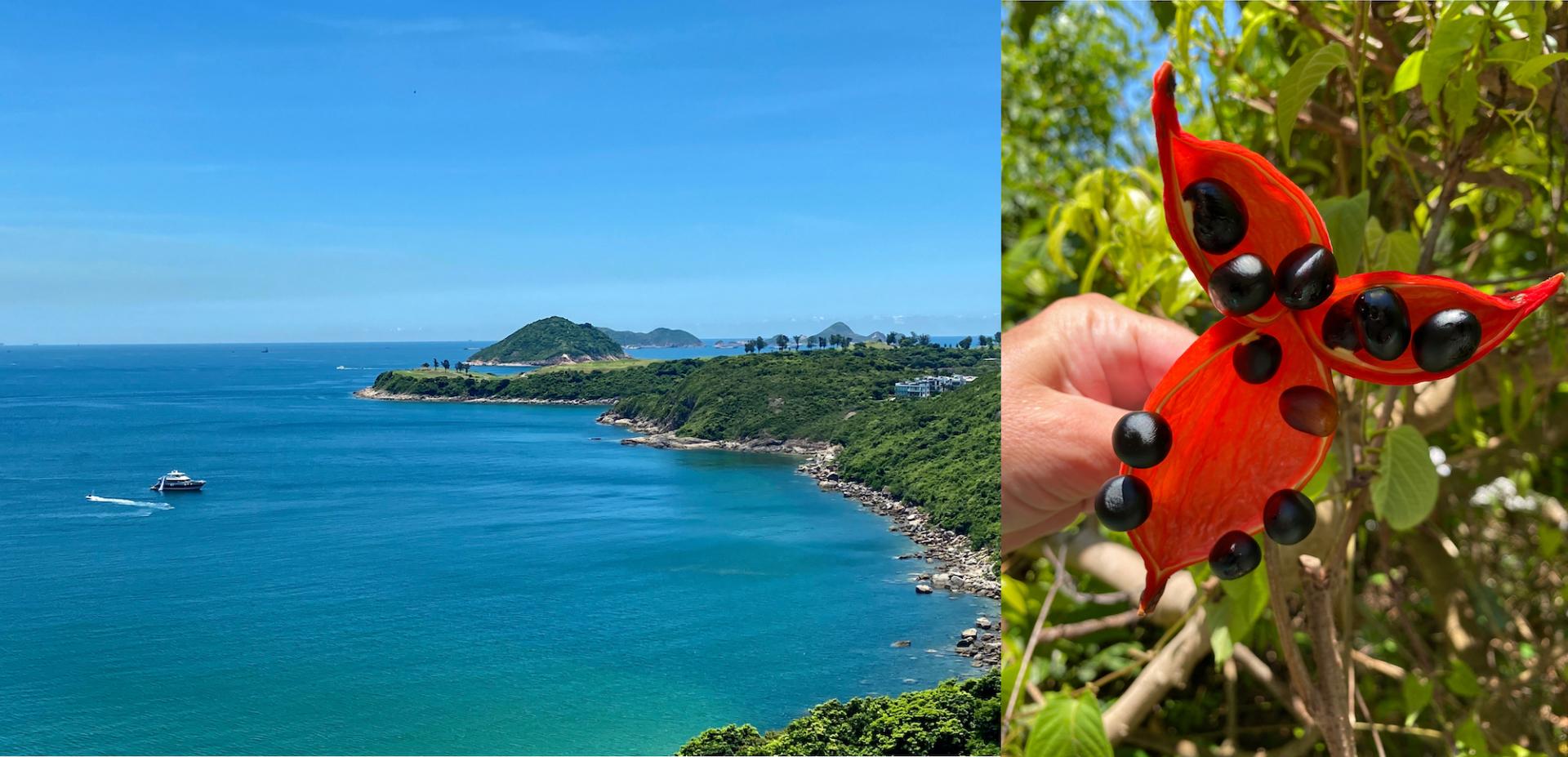 Carrying on, the roadside vegetation is glorious as are the incredible views below. Surrounded by mountains on three sides, the bay in which Po Toi lies is shaped like a sack, hence its name Po Toi (meaning a "sack" in Cantonese).
Take a turn left, you will reach Po Toi O Chuen Road that takes you to the Po Toi O fishing village, where the villagers still maintain their seafaring tradition.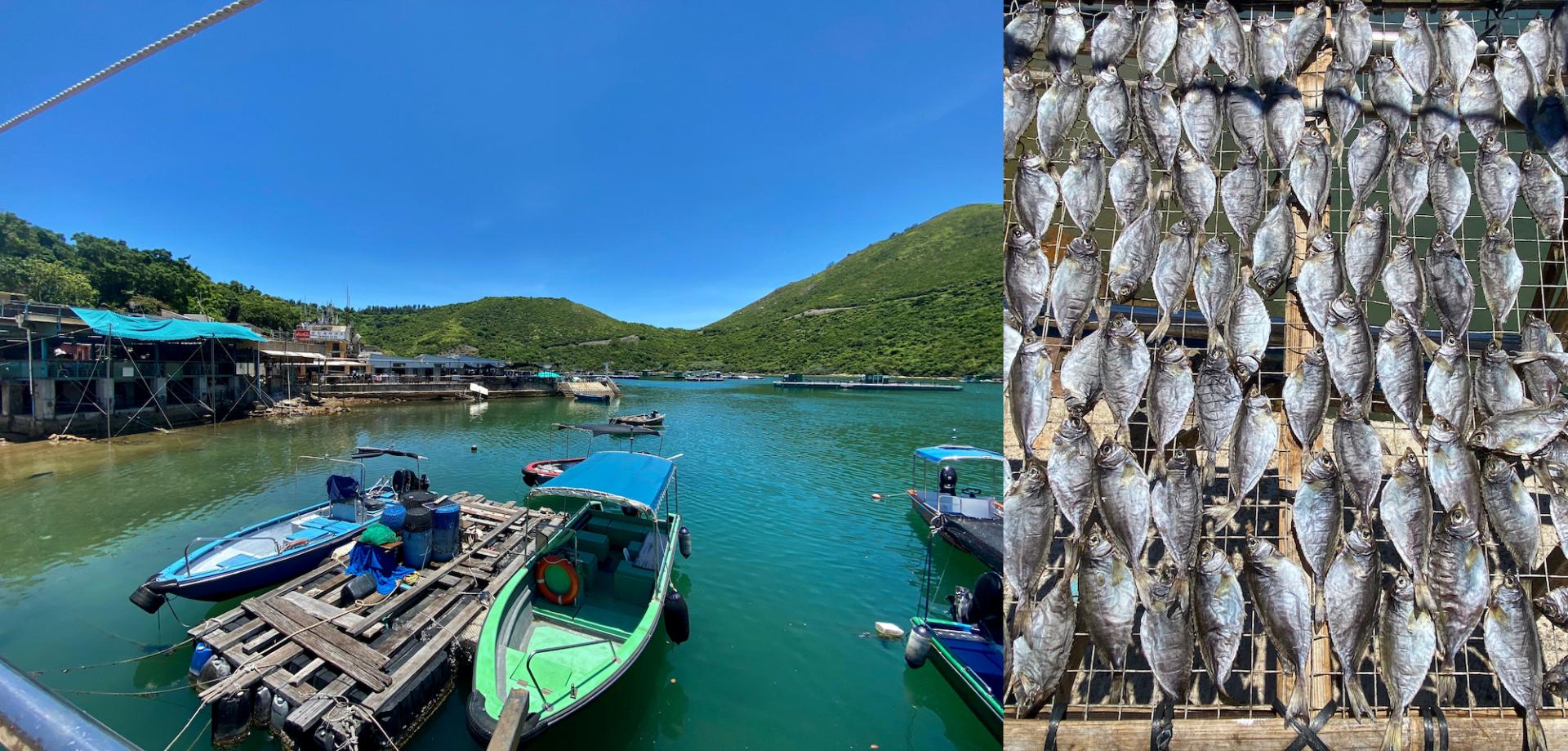 The village has a real charm. It's quite delightful meandering through this sleepy one-lane village. There are no cars, no bikes, no crowds and no noise other than staff setting up in the seafood restaurants, a few people sitting by the roadside, an elderly man having a doze, a woman selling dried fish and a various selection of seaweeds, an elderly couple gutting fishes on the pier before laying them out to dry, and a woman making embroidery peacefully from her front garden.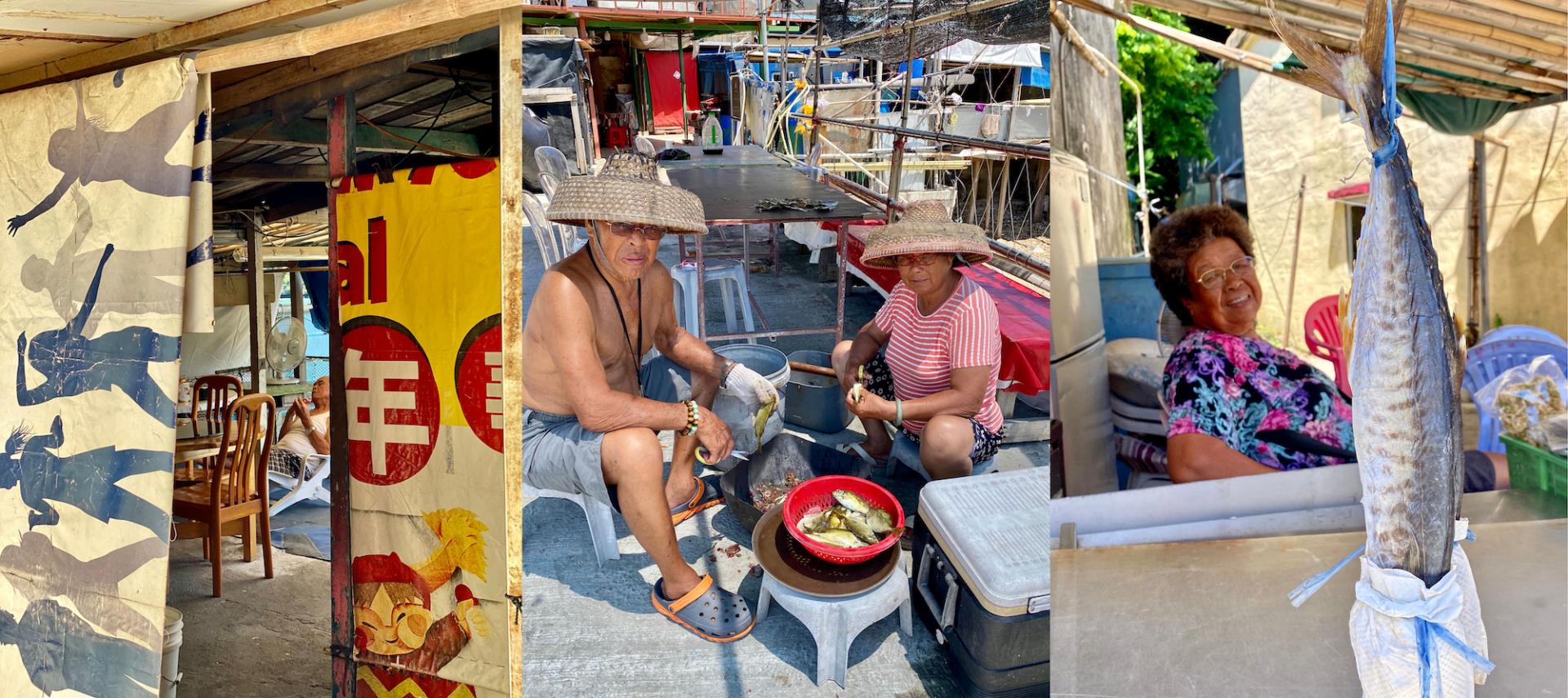 For such a small place it has a surprising number of unique features. For one, it is said that everyone in the village has the same surname of Po. Also, parts of the Hollywood movie Lara Croft Tomb Raider: The Cradle of Life was filmed here in 2003, while parts of the 2018 ITV TV miniseries Strangers was also shot here.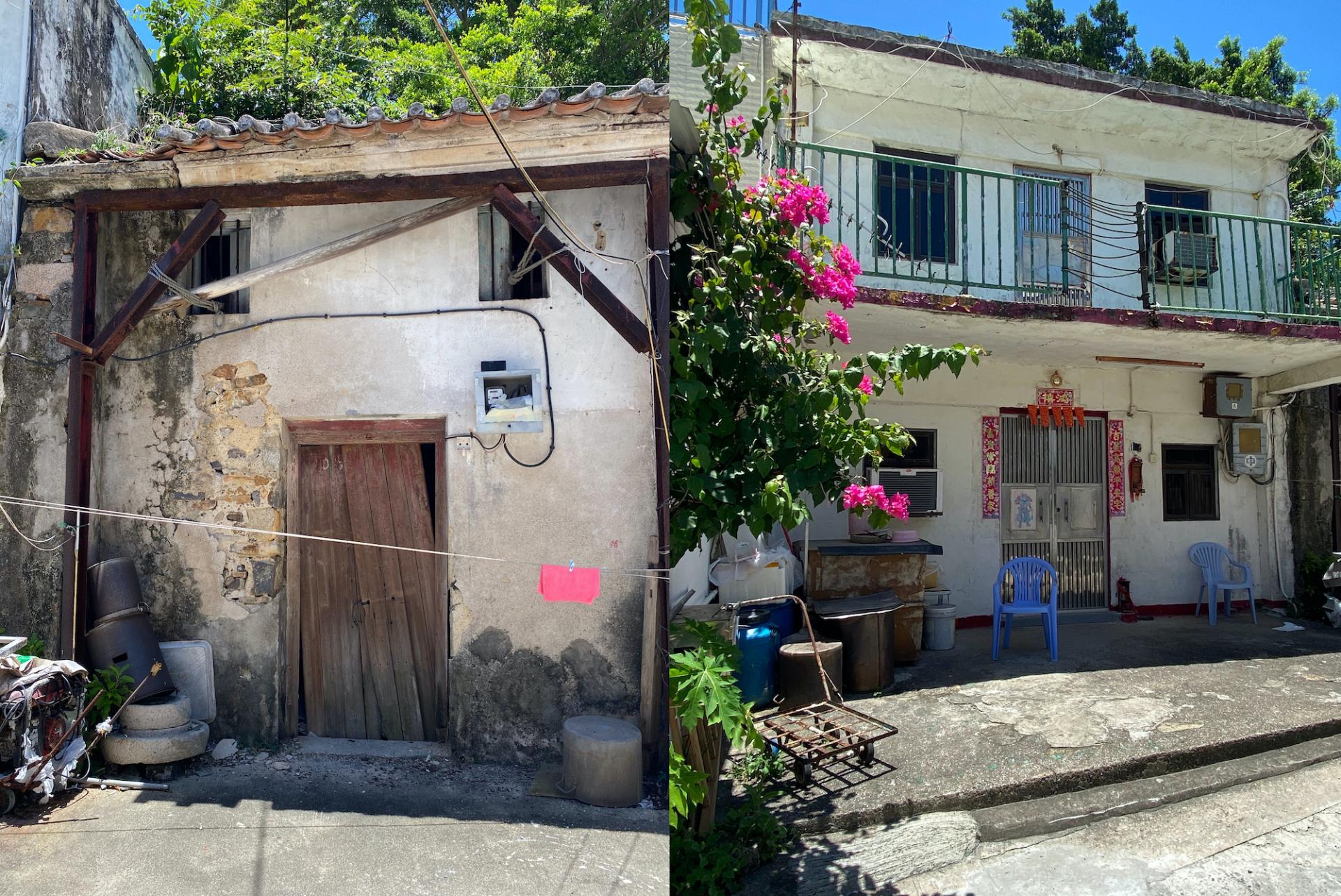 The village is also believed to have the best homemade nian gao (a sweet rice cake) in Hong Kong, and that the ginger version is especially delicious. This is a once-a-year treat in mid-January as part of the Chinese New Year celebrations.
Nian gao is sometimes translated as year cake or Chinese New Year's cake. The pronunciation of Nian Gao (nin gou) sounds like "year high" which represents a better year ahead. Therefore, having nian gao is considered good luck during the Chinese New Year period.
Made from glutinous rice flour, nian gao carries the taste of almonds, red dates, vanilla, caramel, toffee and cream. Best eaten hot, nian gao has a chewy, tacky and soft texture with brown sugary strings when you take a bite. Traditionally, the cake is served with a Gongfu tea ceremony involving the ritual preparation and presentation of tea, which can be translated as "making tea with skill."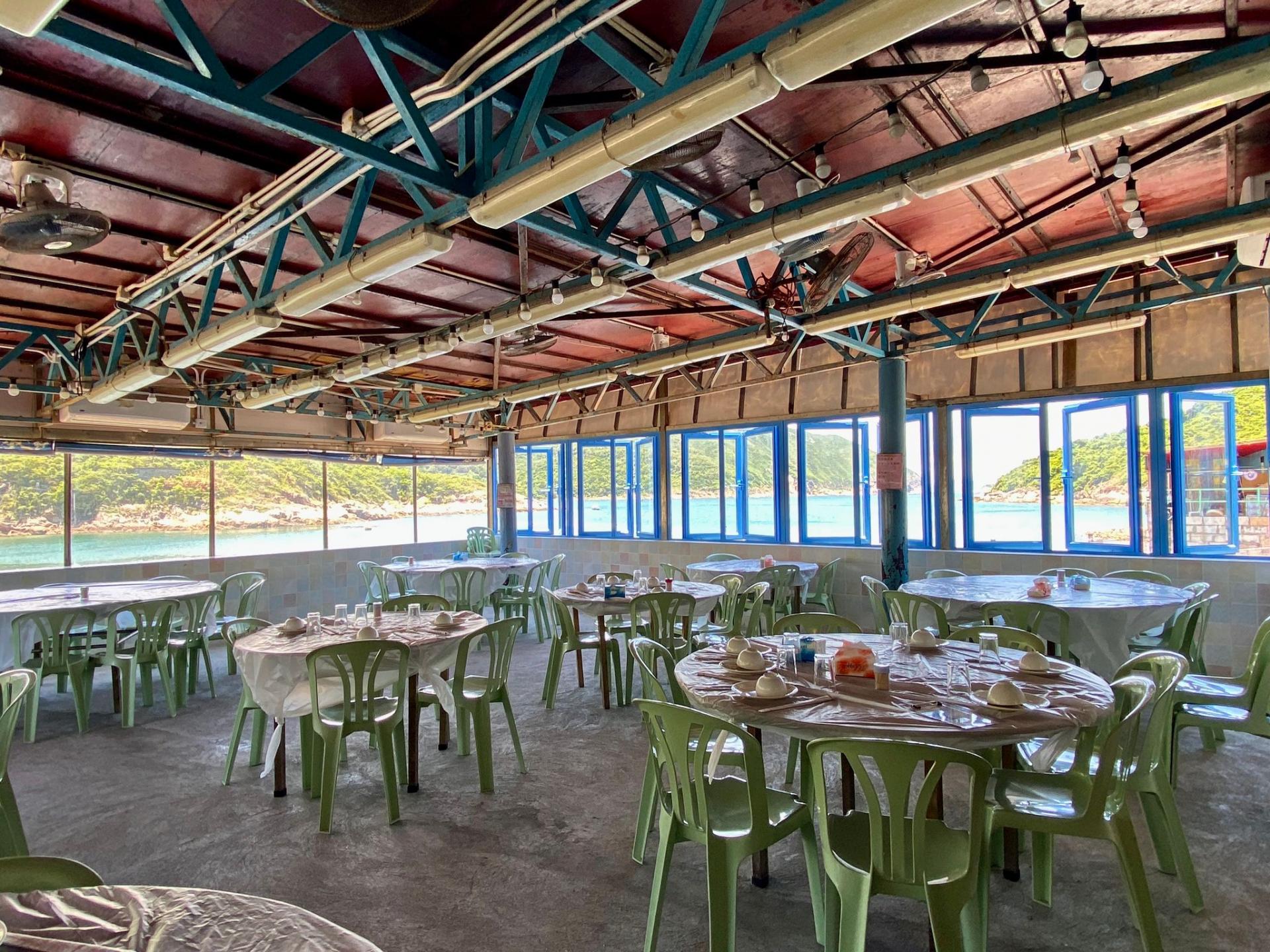 There are two well-known seafood restaurants, both outfitted with ceiling fans, looking out onto the sea.
Some of the signature dishes at Seafood Island Restaurant are Steamed Crab and Egg White with Hot Pepper Fried Rice as well as Sea Urchin Clam Soup Cuttlefish Sashimi. Fat Kee Restaurant's signature dishes are Steamed Shawl Crab with Chinese Wine, Egg White Steamed Big Red Cod Steamed Abalone with Preserved Tangerine Peels, and Spicy Cuttlefish Spicy Mantis Shrimps Steamed Scallops with Mashed Garlic. By the entrance is a wall of photographs showing the many celebrities who have eaten here.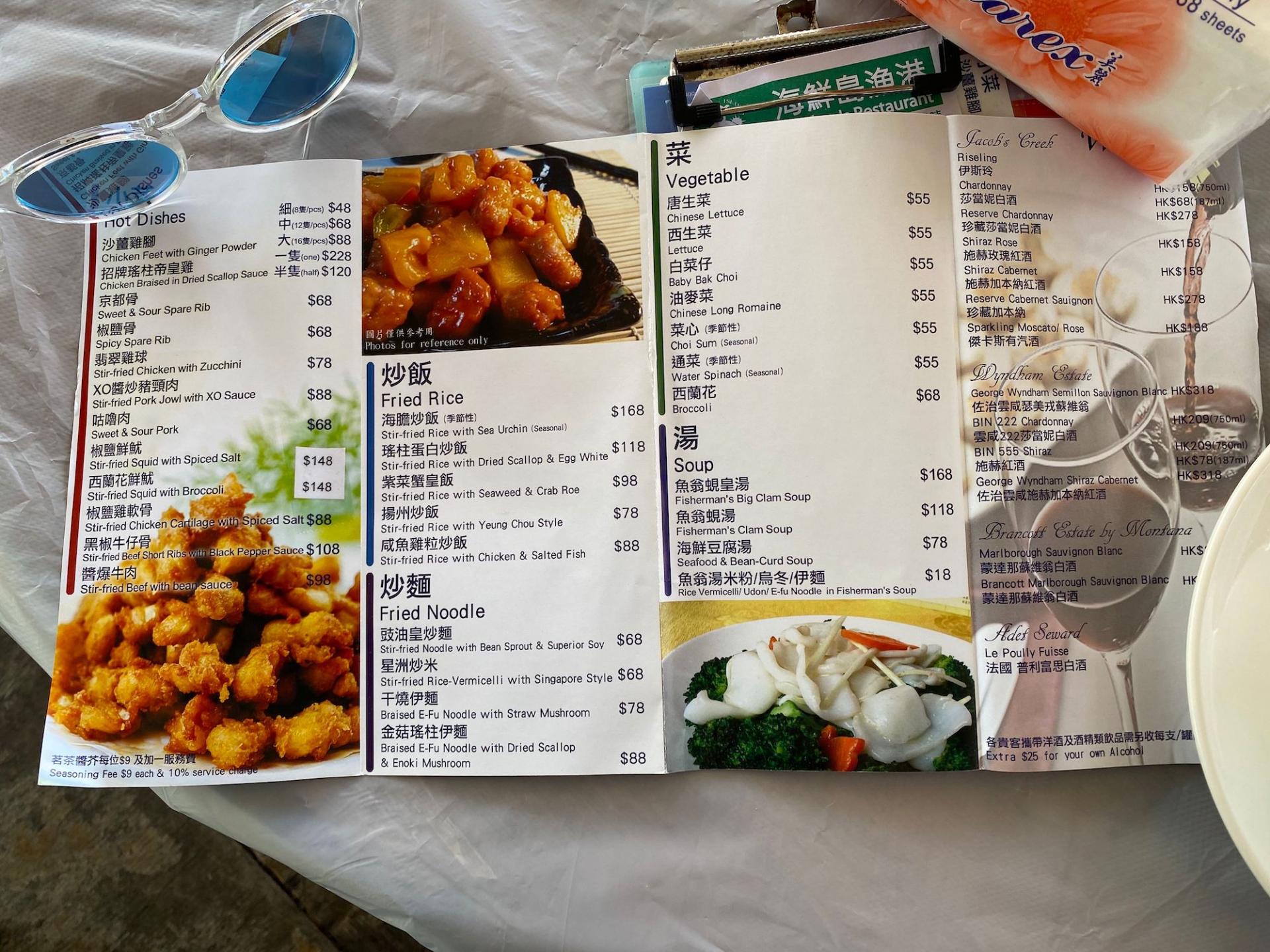 Head here for a relaxing seafood lunch after a day at the beach or climbing the High Junk Peak, known as one of the three sharp peaks in Hong Kong because of its precipitous incline. The reward is the most spectacular coastal views.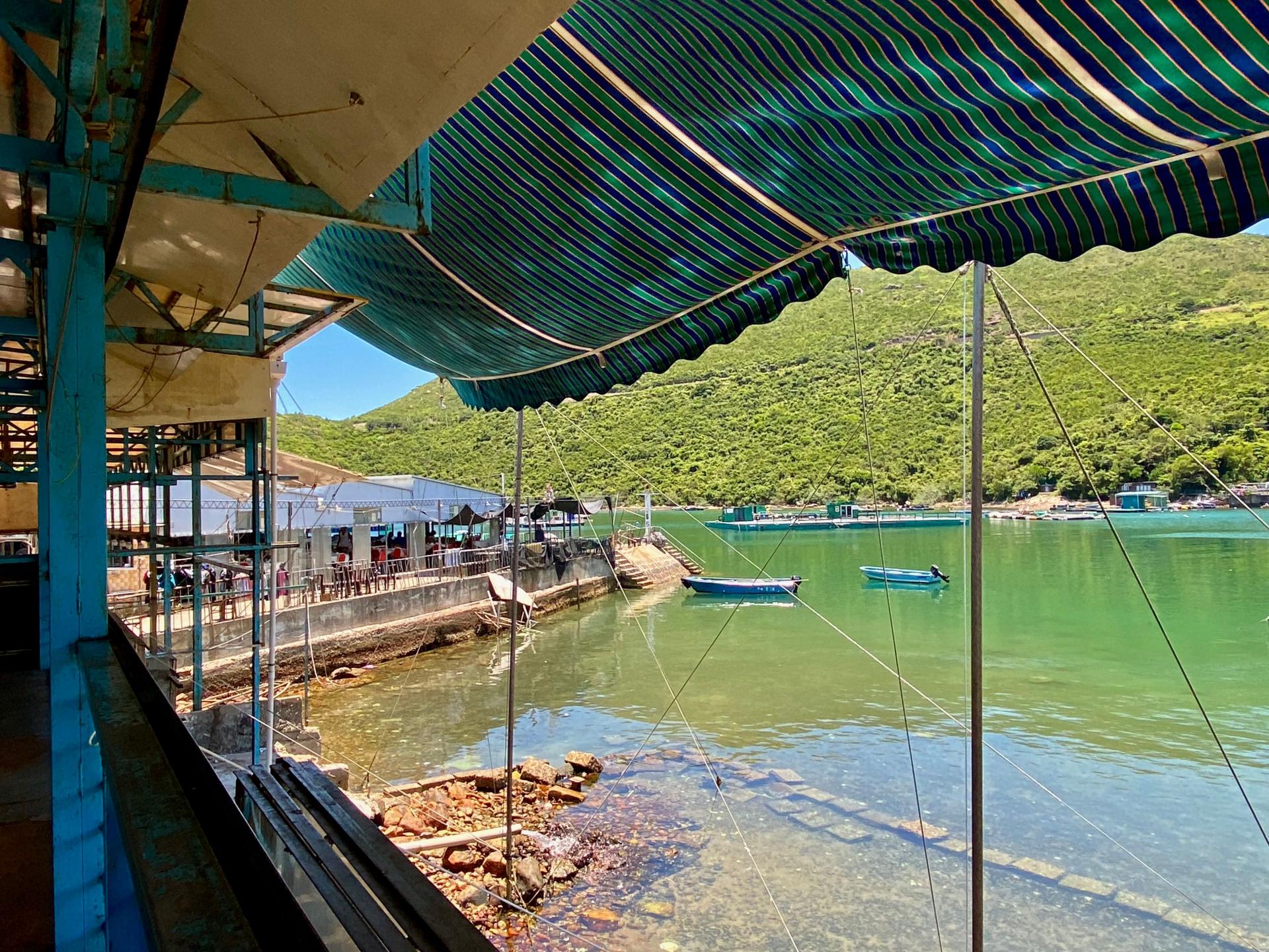 Sitting near the entrance of the village is the Hung Shing Temple built for the worship of Hung Shing, a popular deity believed to protect fishermen and maritime traders.
Built in 1663 by the villagers, the temple is a Qing vernacular two-hall plan building fashioned in green brick and rammed earth walls, completed with a glazed tiled roof in green and a covered courtyard between the entrance hall and the main hall. The gable walls are of "wok yee" style, meaning a "house with wok ears", which is a distinct characteristic in Lingnan or Cantonese architecture.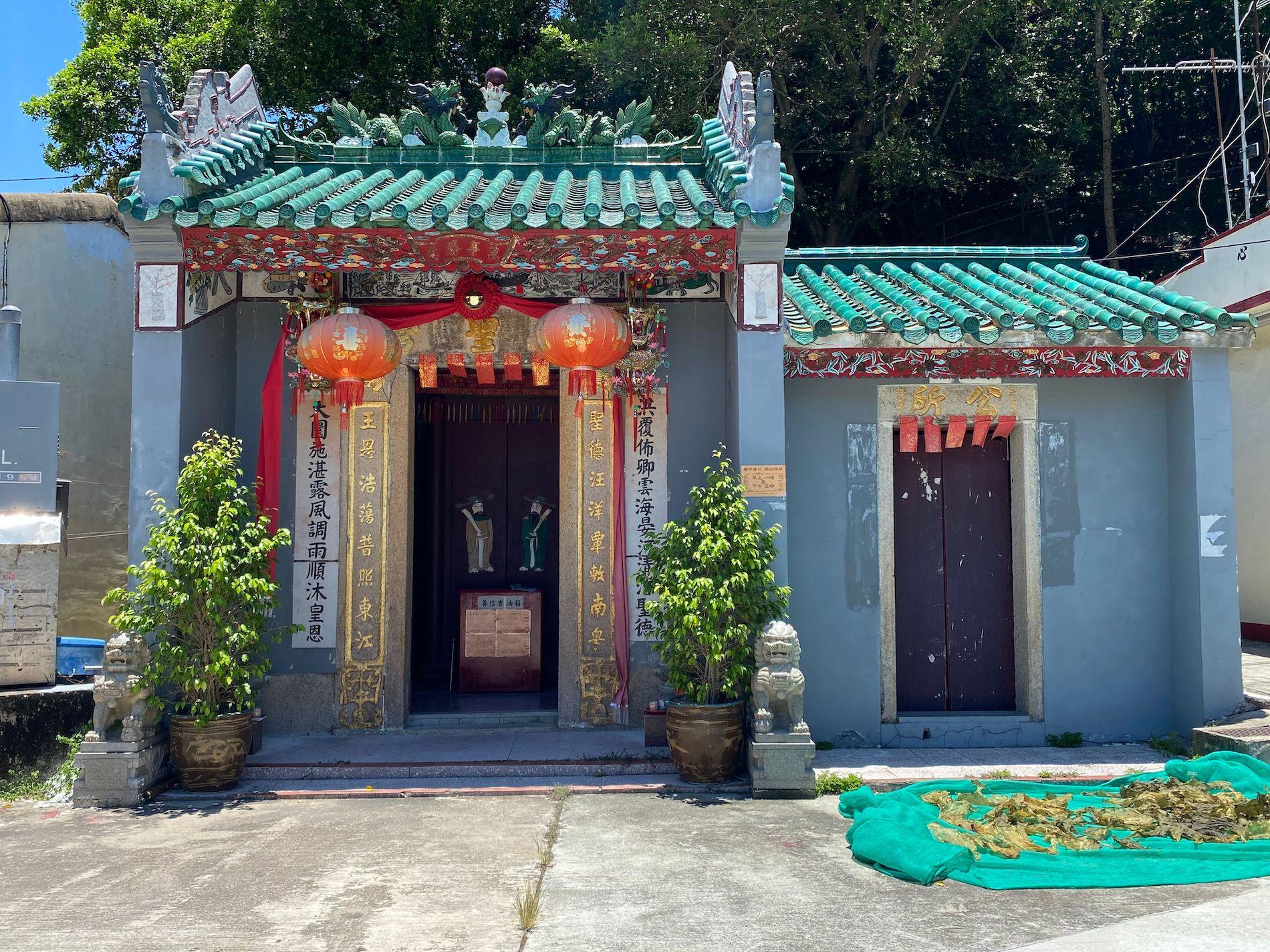 The roof is decorated with a delicate Shiwan ceramic ridge with a pearl in the middle and two dragons. Valued for their calming effects, pearls are the ultimate symbol for wisdom, serenity, purity, integrity, loyalty, safety and the ability to strengthen relationships, while the dragons are believed to bring luck and prosperity.

A Kung So assembly hall adjacent to the temple is built in 1740 for the villagers to settle disputes. It also served as a school until the 1930s and is now a storeroom. 
The Hung Shing Festival falls on the 13th of the 8th Lunar Month, where Cantonese operas and vegetarian meals are served.

You'll find another small temple towards the end of the village surrounded by banana trees. At the end of the lane, it seems like it is the best clothes-drying spot.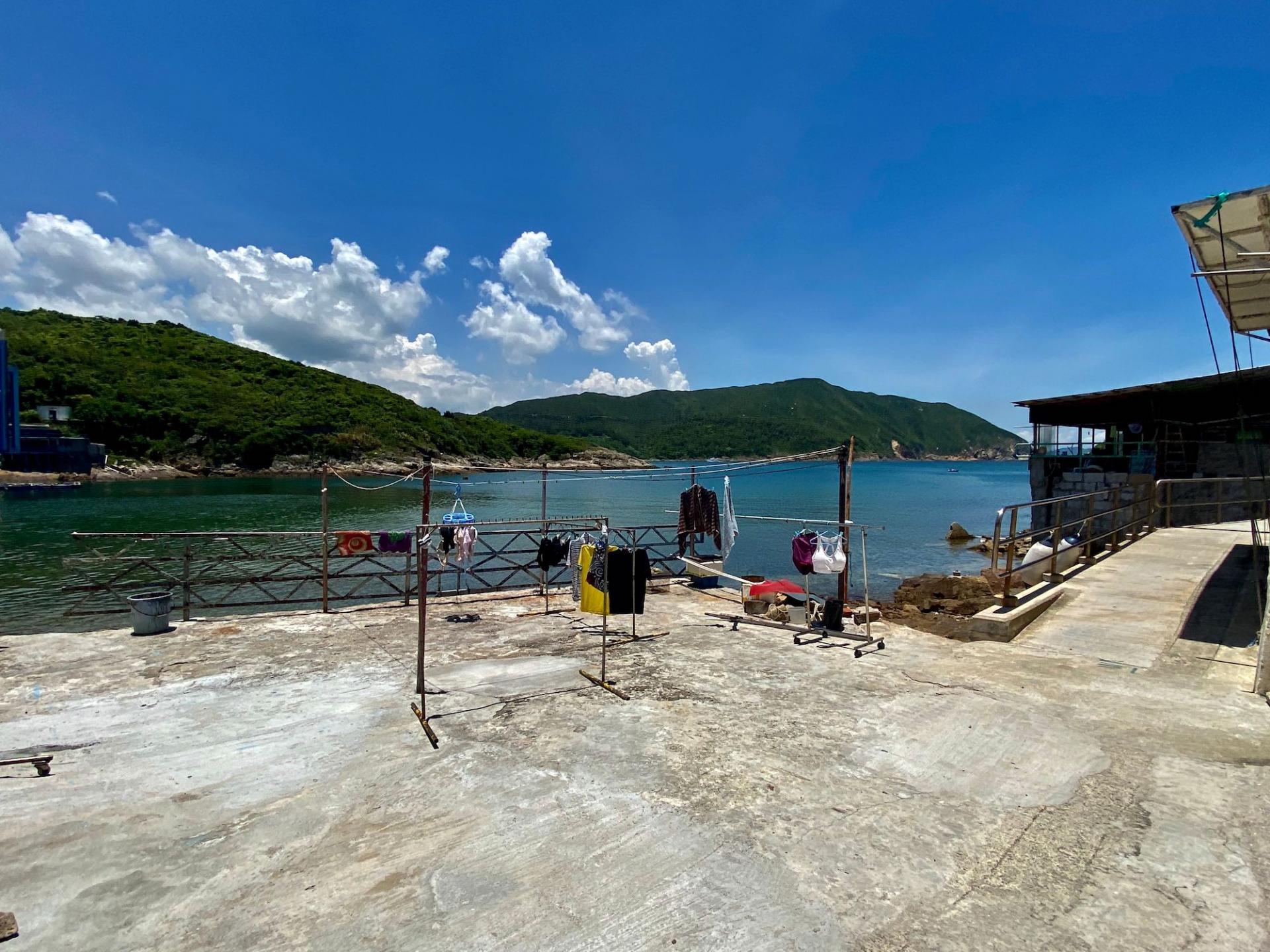 Early risers can sit on the pier and enjoy the sun rise over the mountains and the clear water where dozens of fish farms are floating in. It is a wonderful place to visit and it feels like you are a million miles away from Hong Kong' s madness. As Dorothy Gale from the Wonderful Wizard of Oz said: "There's no place like home", which is certainly a good thing for the time being.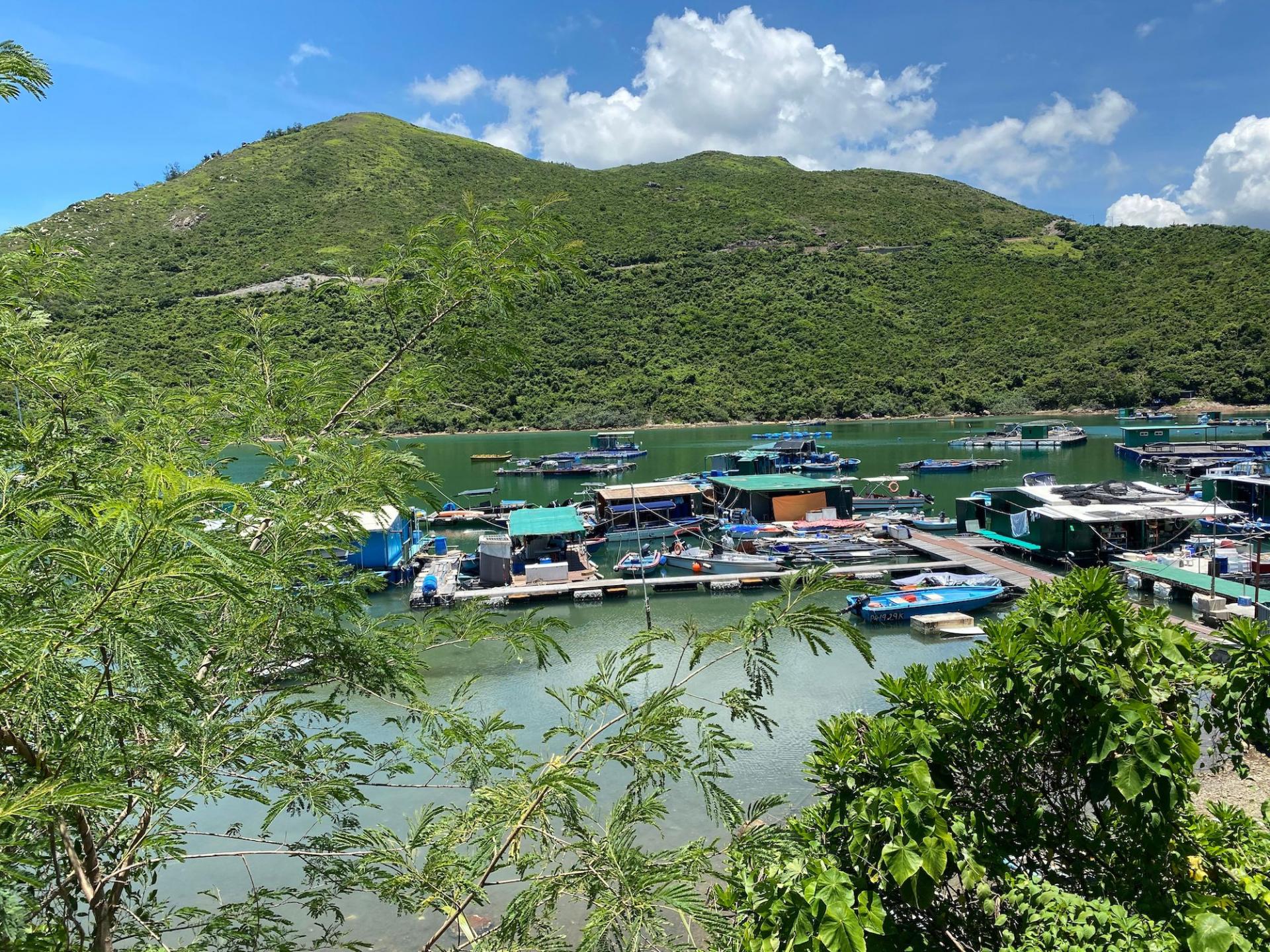 Image Credit: ANJI CONNELL
***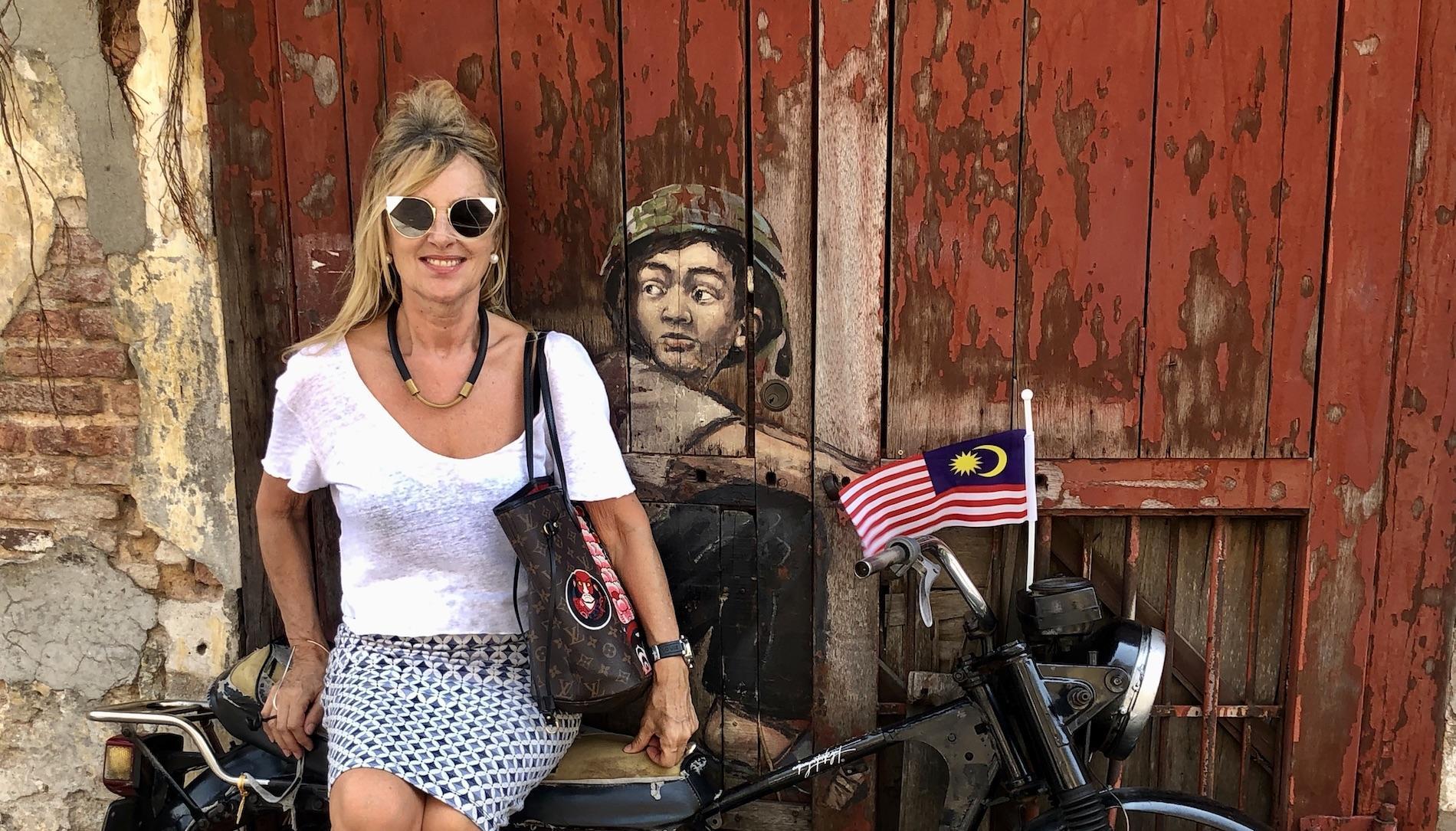 Anji Connell is an interior architect, garden designer and self-proclaimed nomad who regularly writes about art, design, lifestyle and travel from her globe-trotting adventures. Known for her bubbly persona and even more exuberant sense of style, Anji's portfolio spans everything from interior styling to furniture and landscape design for some of the world's most beautiful spaces. For now, you will find her @anjiconnell_acidplus and anjiconnellinteriordesign.com bingeing on future travel plans from her designer chair.