Located in Han Ming at La Salle 10, Kowloon Tong, this stunning 2,264 square feet incorporates rounded corner elements with a streamline shape, in a contemporary classic style.
According to ADO interior designer Wilson Lo, the residence was formed by connecting two units. Its design focus was on creating a sense of spaciousness in the living and dining areas by connecting the two units while incorporating the homeowner's love for the rounded corners and streamlined themes. The colour schemes used were primary colours, white, pink veneer, marble patterned slate, and champagne-gold stainless steel, which were creatively incorporated to give a contemporary classical style to the custom-made furniture, hidden doors, and even the design of the fake ceiling lamp troughs.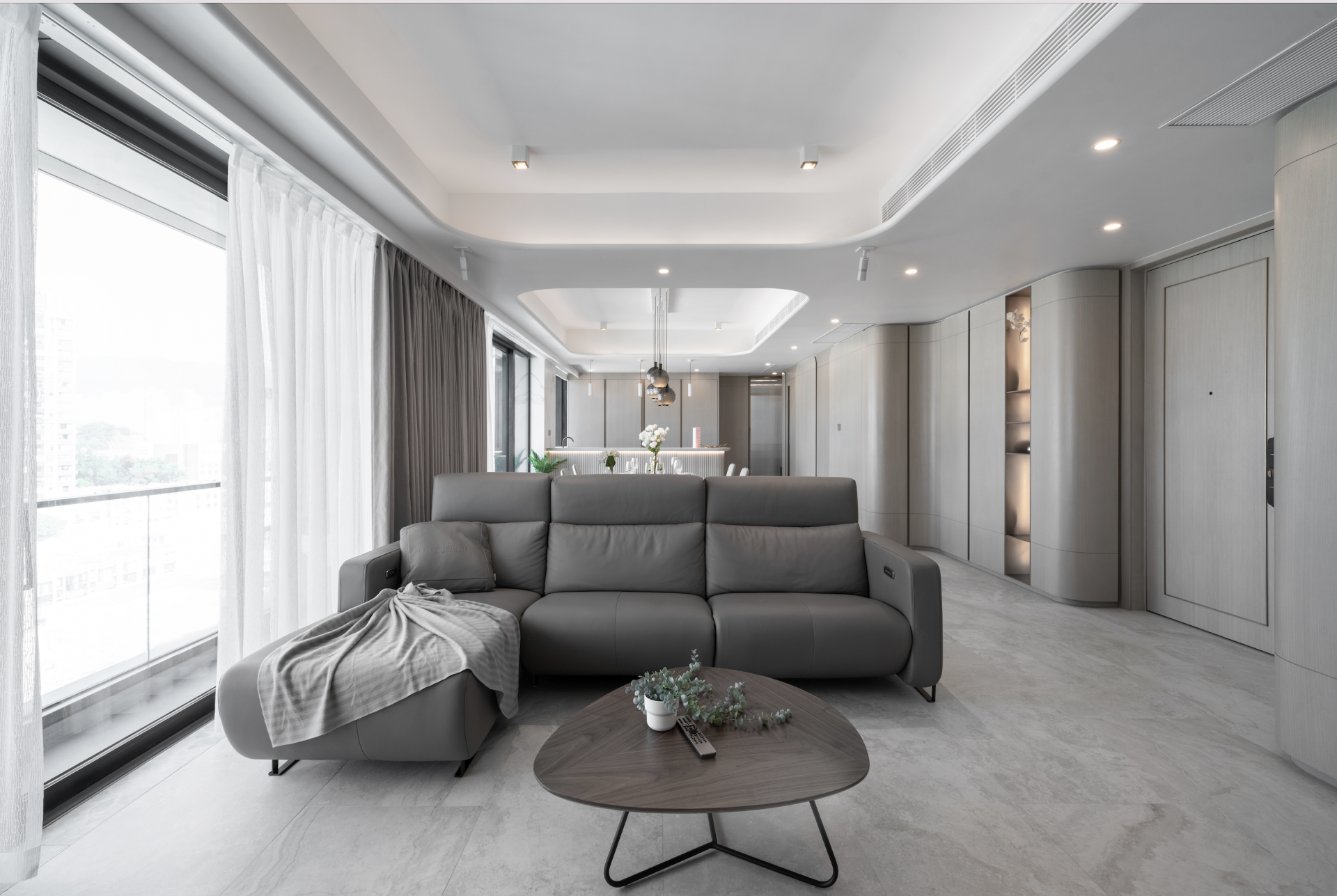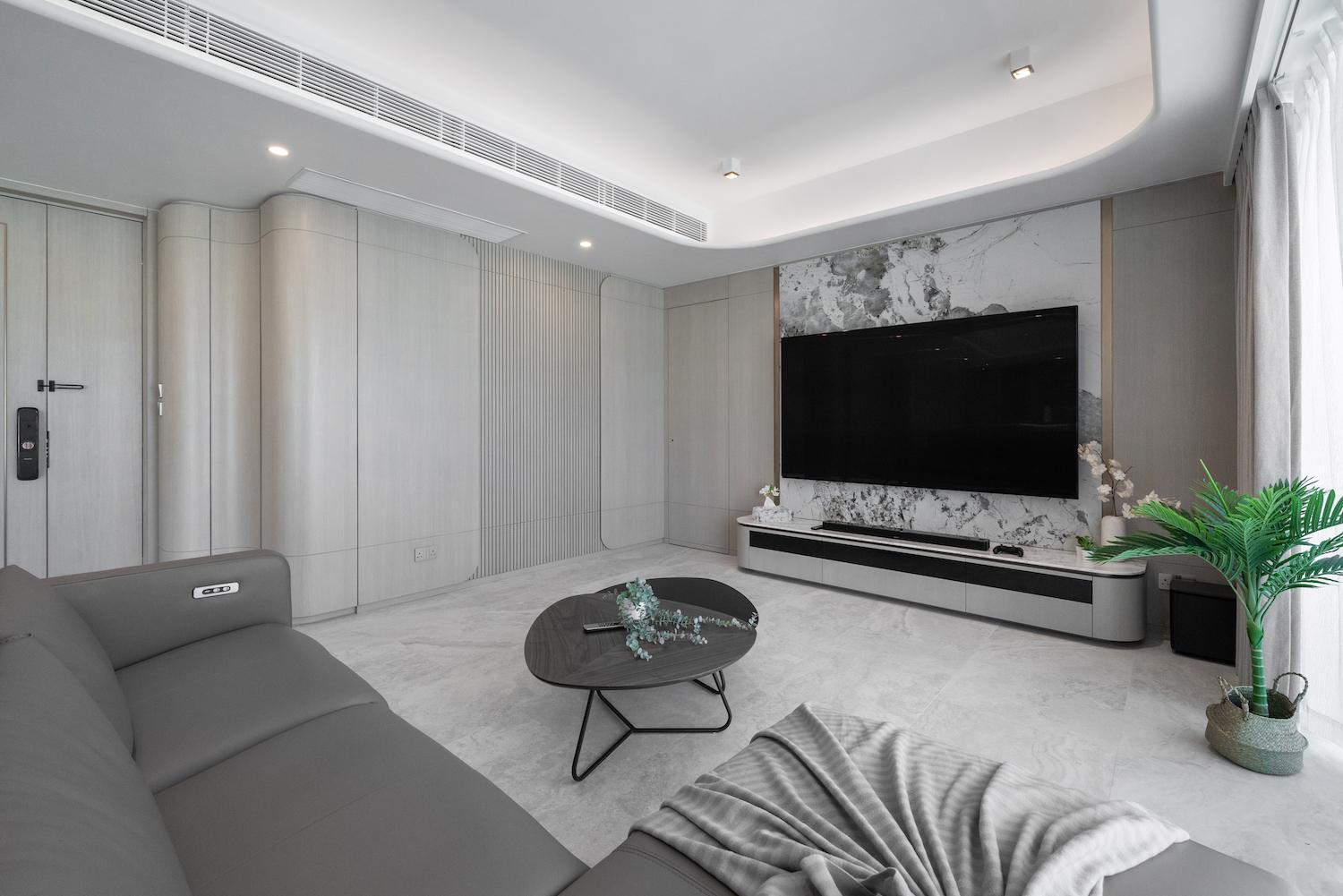 Upon successfully connecting the two units and expanding the children's room, the living room underwent a slight reduction in size, though the overall area still boasts a generous 600 square feet. The pleasantly unified appearance of both halls is derived from the delightful combination of wood veneer walls and consistent wooden cabinetry.
The living room also has an independent balcony that provides a picturesque vantage point to marvel at Lion Rock and Beacon Mountain's bewitching allure. Further embellishing the space, elegant marble-patterned slabs adorn the TV cabinet and feature wall.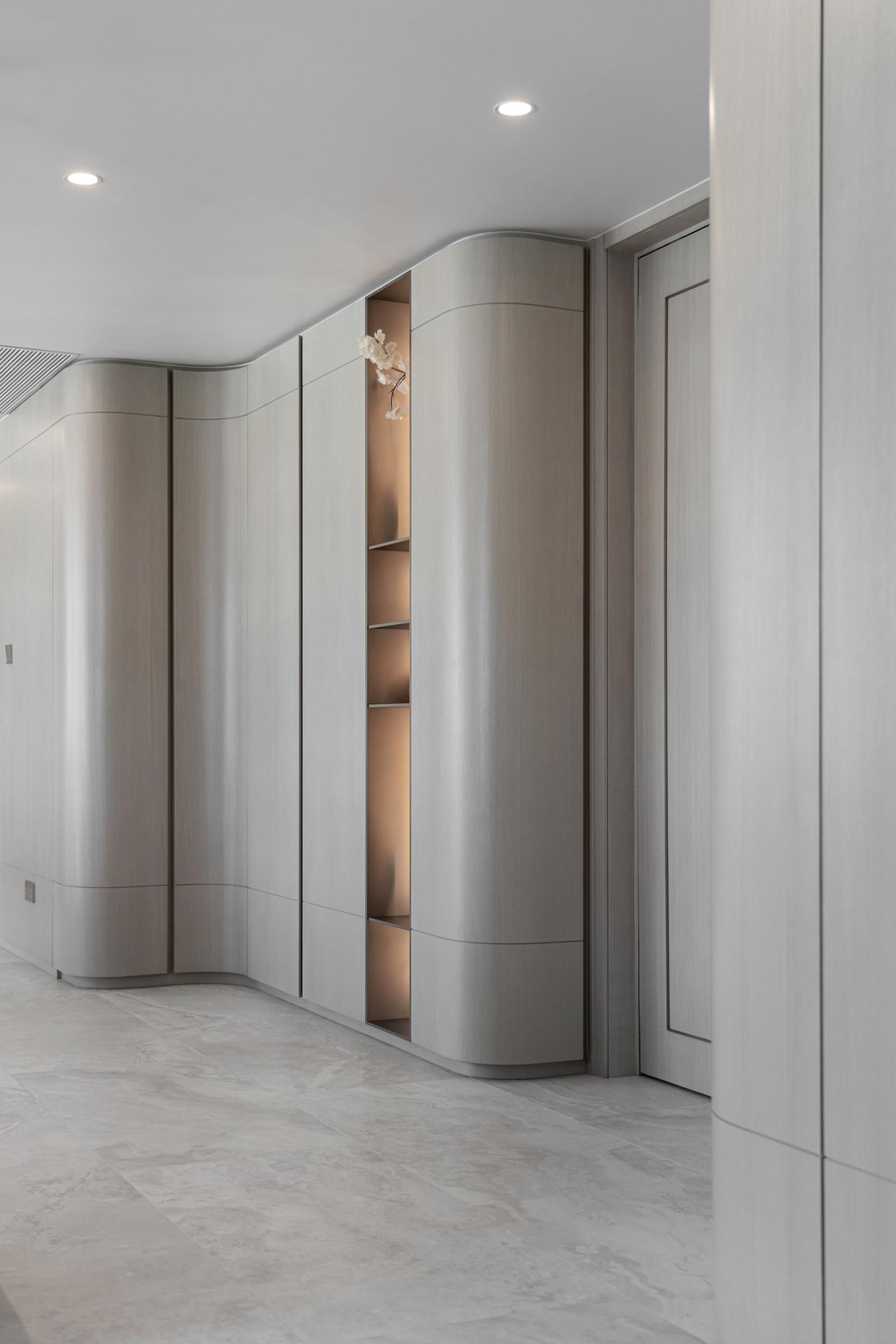 Adding a touch of sophisticated glamour, the cabinet doors feature natural veneer and are accentuated by champagne gold stainless steel. Acting as a mere facade, these hidden doors reveal the covert passage connecting the corridor to the master suite.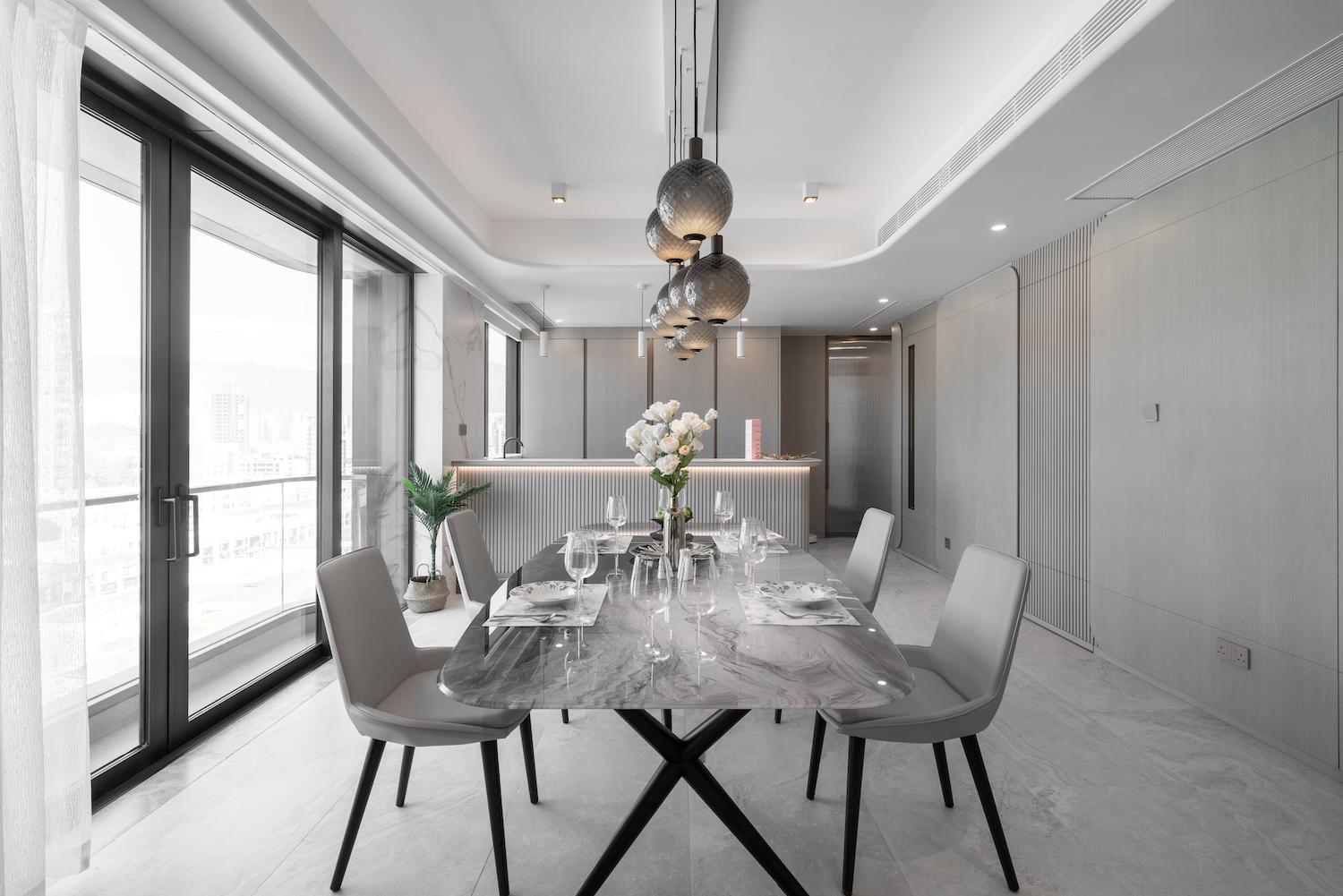 The dining room is appointed with an additional set of balconies, supplemented by striking retro chandeliers that seamlessly merge with the graceful curves of the ceiling lamp trough, collectively generating an unparalleled atmosphere of sophistication.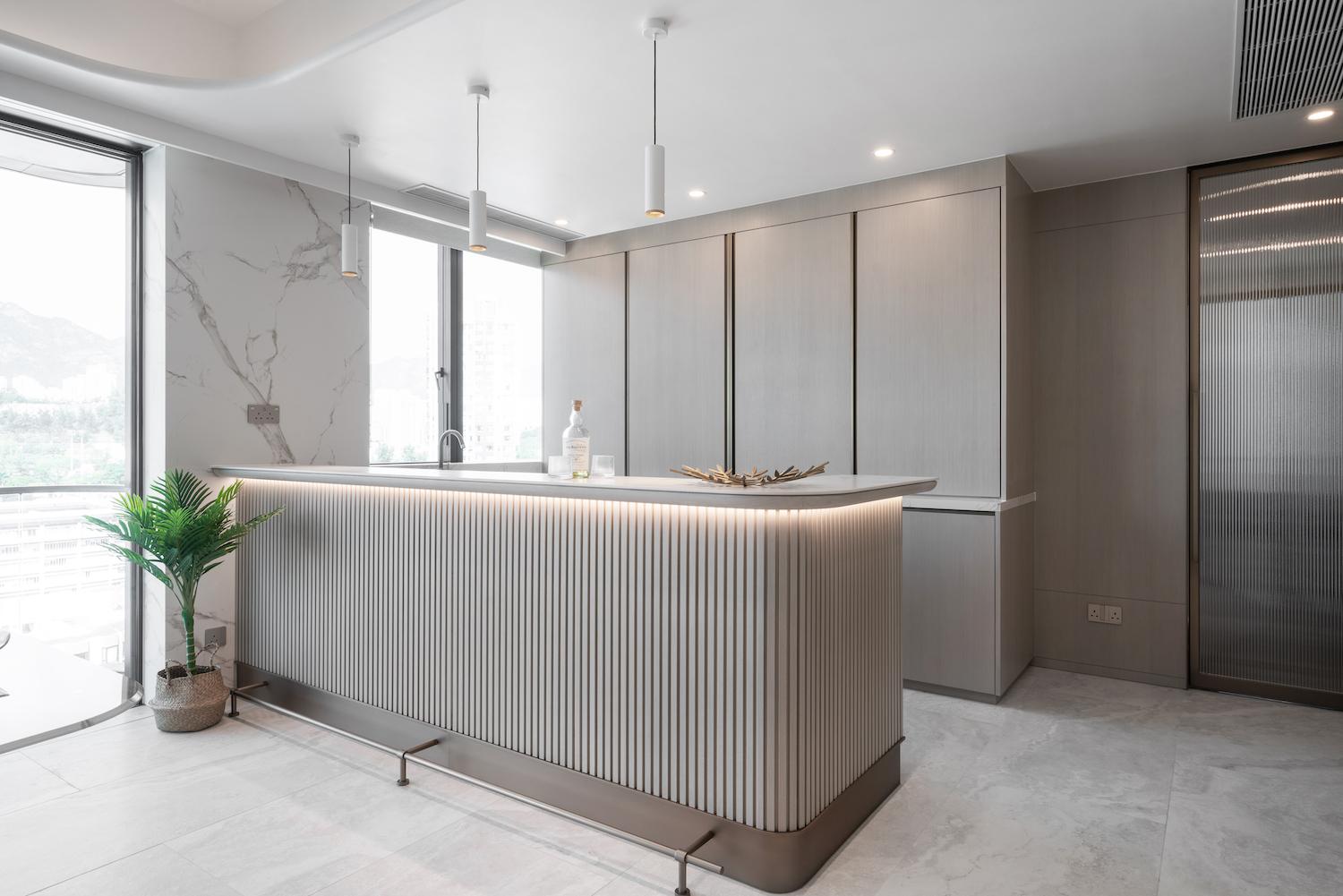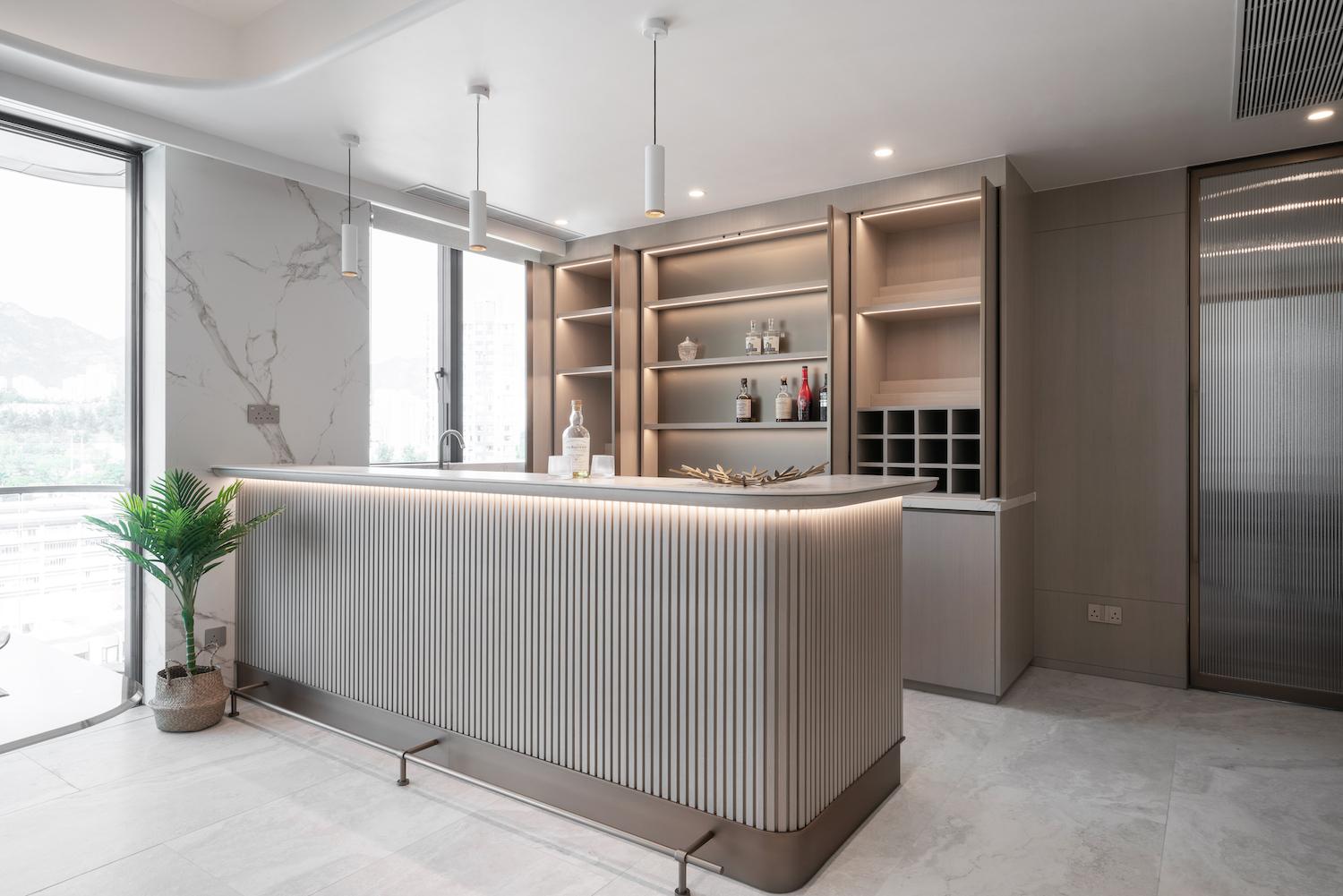 This luxurious home boasts an exquisite open bar, crafted with high-end materials such as metal and marble to offer a distinguished experience for visiting guests. The bar's stunning L-shape design is custom-made using marble-patterned rock slabs stretching over 12 and a half feet.
Each bar shelf has a light seepage effect, creating a fashionable, three-dimensional effect for the homeowner's cherished wine collection and glasses. According to renowned designer Wilson, the original kitchen space was too small, leading to a demeaning and reconstruction plan. The updated U-shaped kitchen cabinet now spans almost 30 feet and is made of grey and khaki fireproof plastic panels that perfectly match the quartz stone countertop. The false ceiling light groove in the kitchen is also consistent with the style of the dining room, making for a seamless design.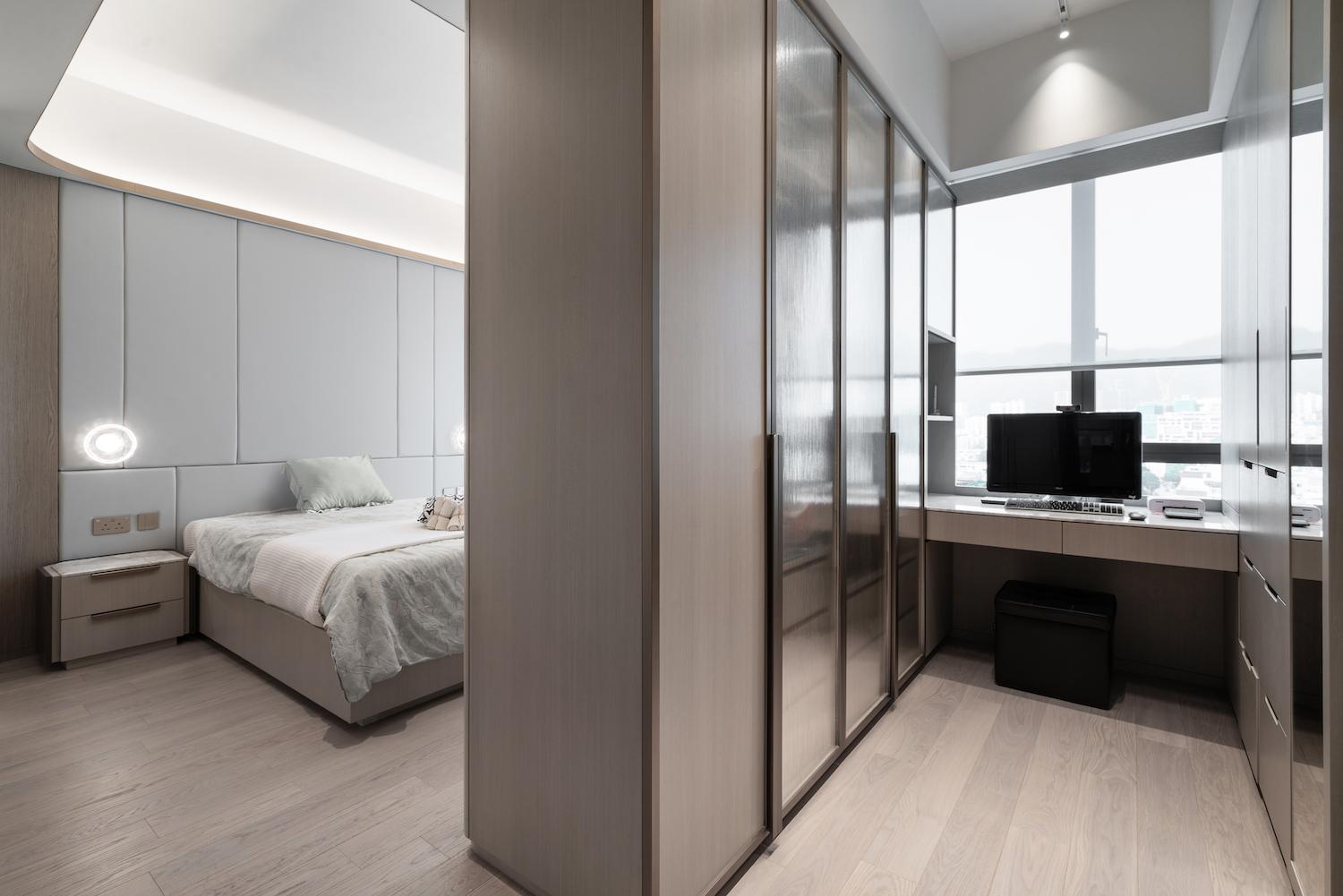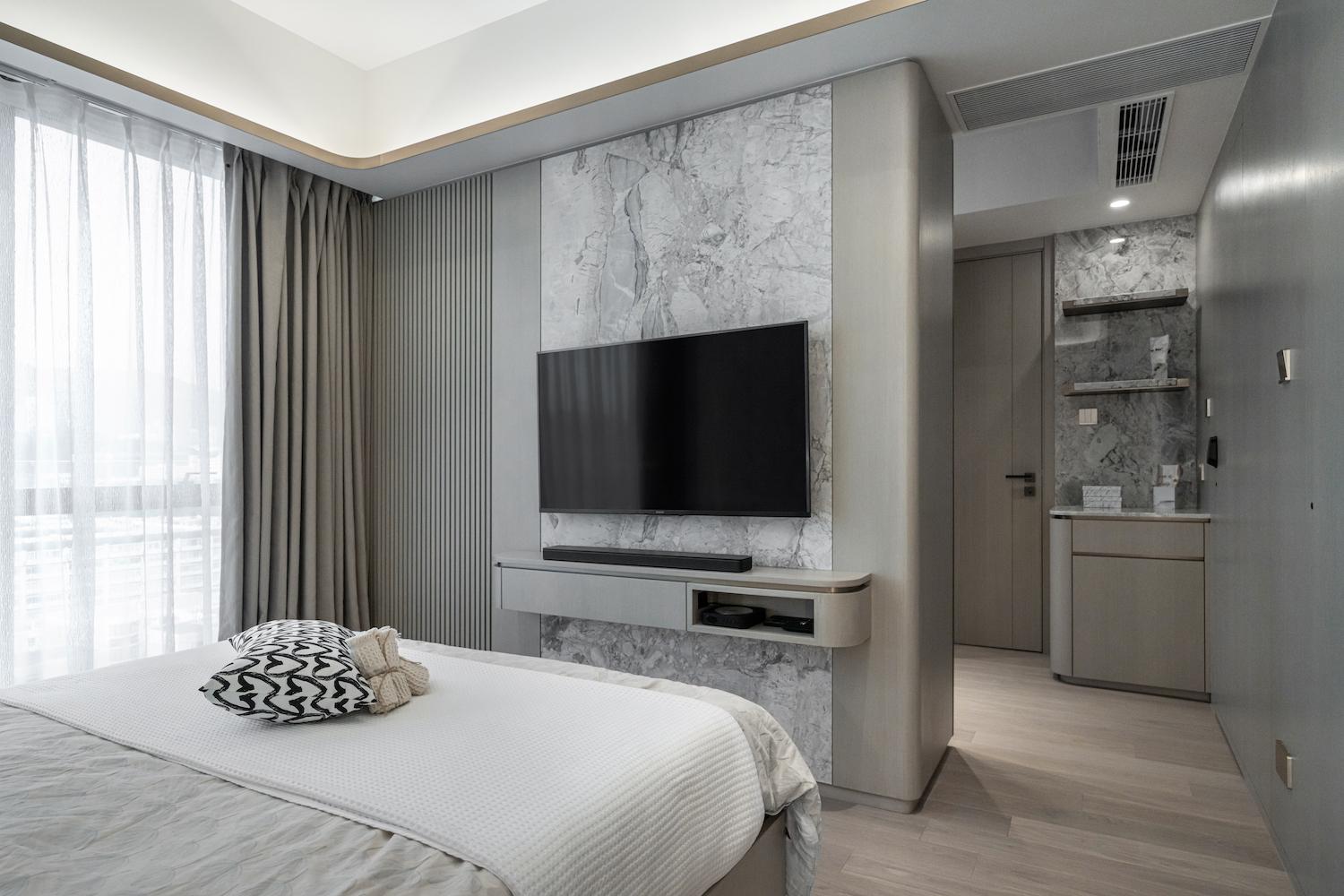 The master room is connected to another space for a more spacious feel and features a stylish blend of metal, marble, wood and leather for an ultra-modern and elegant high-end-hotel experience.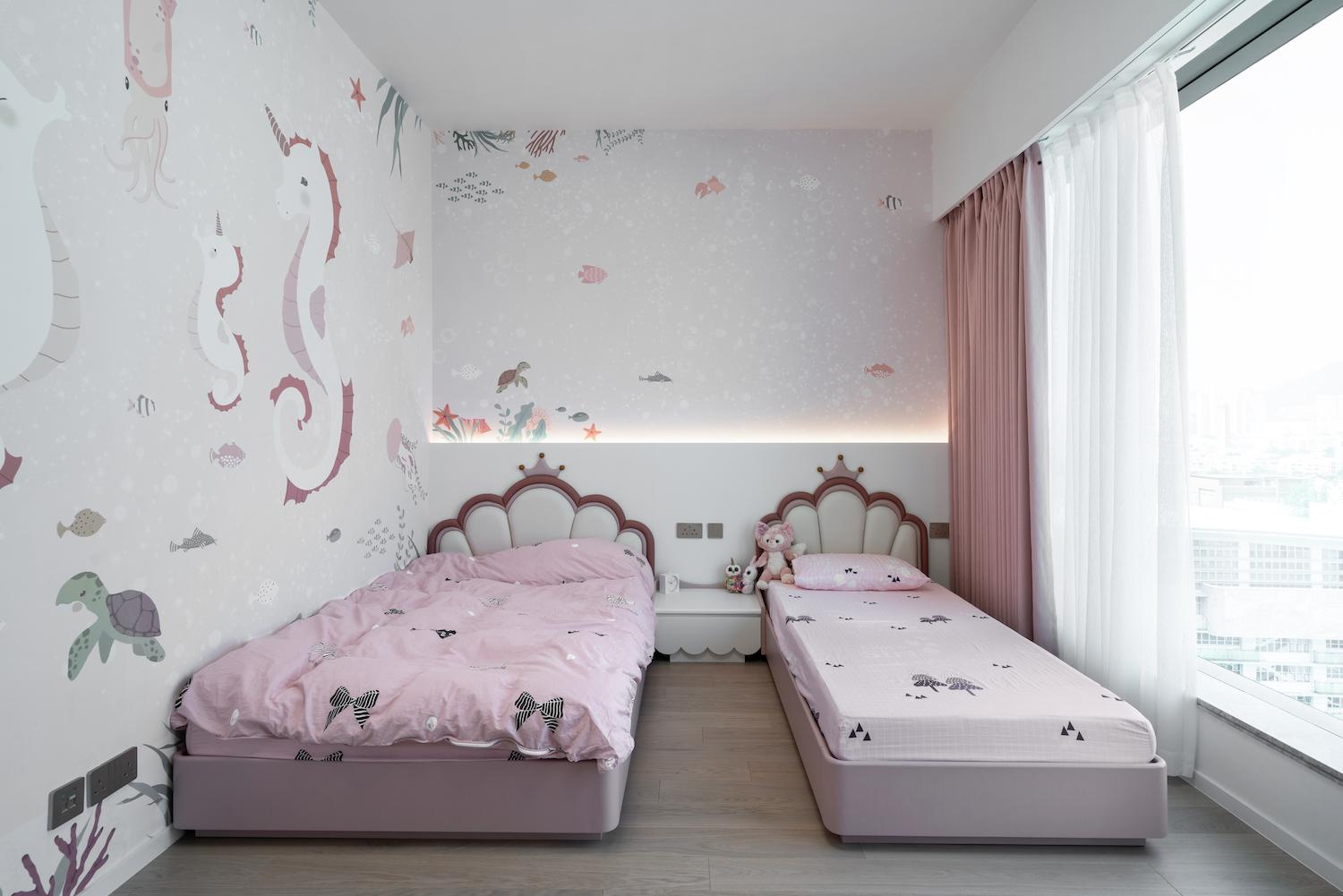 The children's room exudes an inviting aura with its children's wallpaper and bespoke white and pink veneer furniture. A fun activity area resides at the foot of the bed, while a custom-built six-foot wardrobe boasting softly rounded corners and luminous light seepage effects tastefully unifies the room.


Follow us on Facebook, Instagram and YouTube, and subscribe to our newsletter to get the latest news and updates.