Arriving at a destination in the dead of night has become something of a tradition for me, and a scene undoubtedly familiar to any seasoned traveller.
A wave of exhaustion hits, and all bearings vanish as I slither through a city still sleeping, unsure of what awaits me. I have no such uncertainties this time, as the car pulls into a sleek entrance; a glowing beacon. I am transported through revolving doors into the comforting bosom of The Berkeley.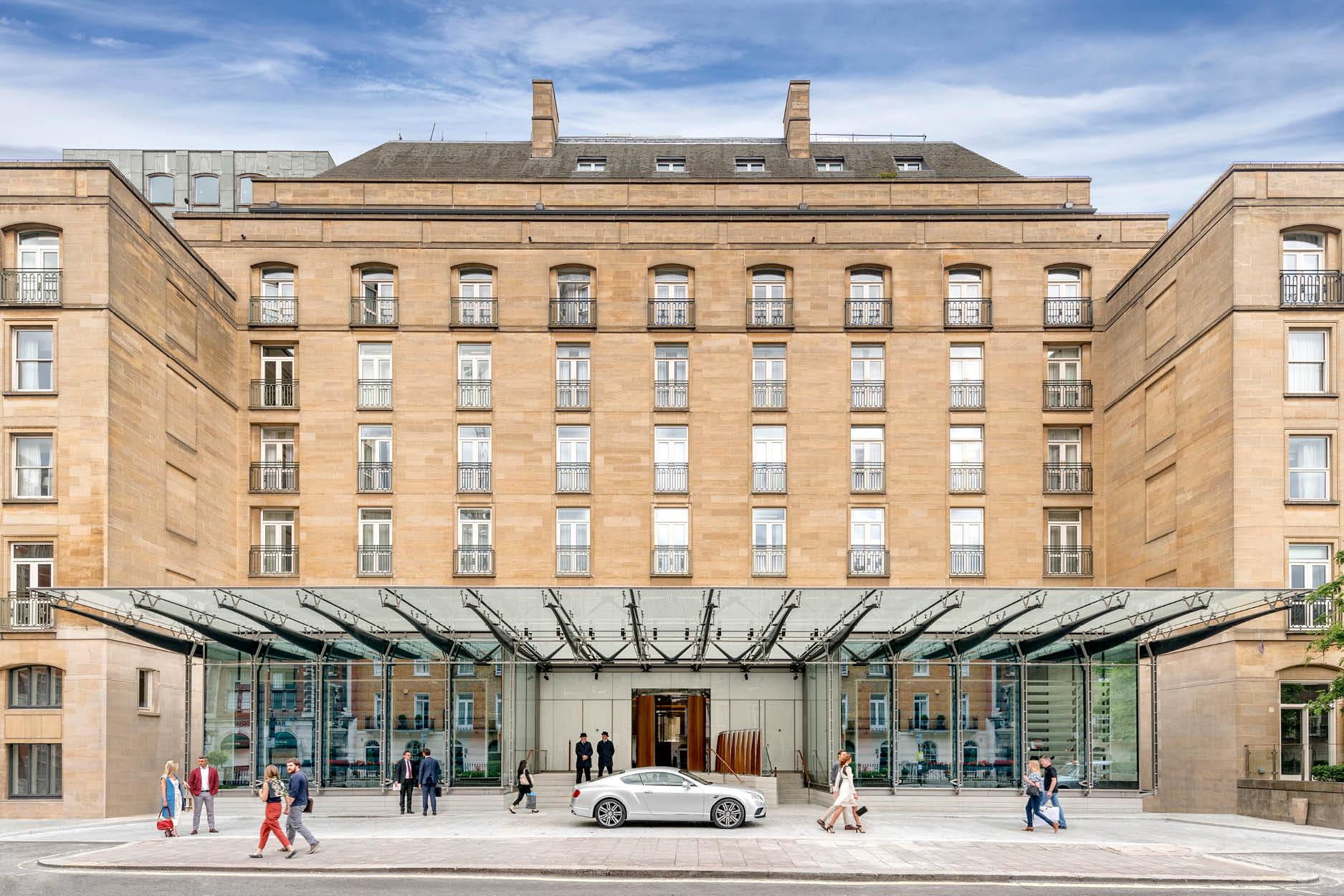 The grand entrance of The Berkeley FASHION FORWARD
Boasting a highly coveted location, nestled in Knightsbridge and mere steps away from Sloane Street, Hyde Park and Harrods, The Berkeley is a journey into contemporary, fashion-forward London that exudes the elegance and splendor of this metropolis in a decidedly modern manner. There is a relaxed approach to formality from the moment you set foot in the property; a hip, fresh feel with a classic attention to detail, that remains ever-inviting.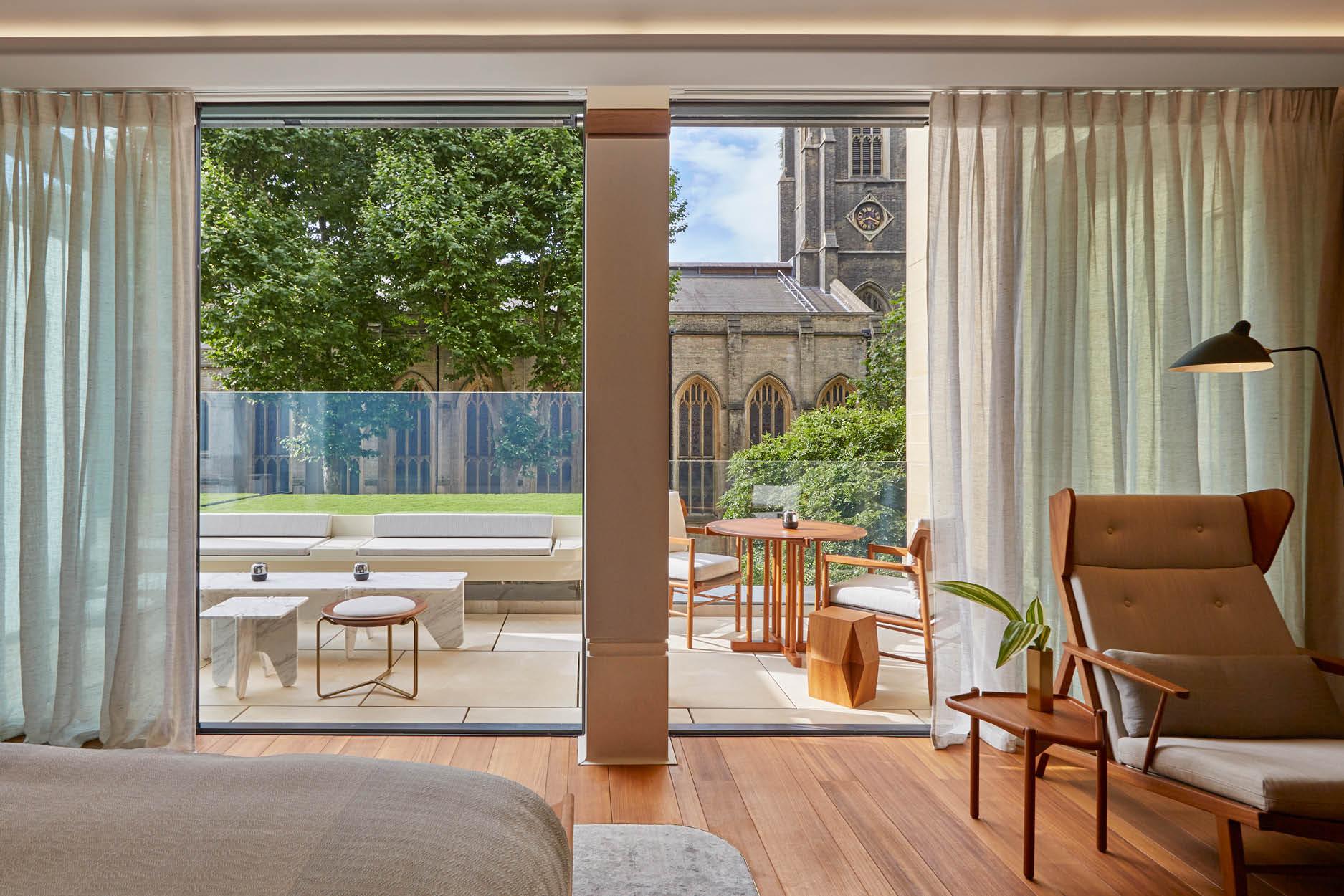 The relaxing Grand Terrace Suite
A collaborative design concept was employed at The Berkeley in order to infuse it with a unique, albeit cohesive aesthetic. A design team headed by Robert Angell and London-based architects Roger Stirk Harbour & Partners was entrusted with an expanded entrance and two extensions.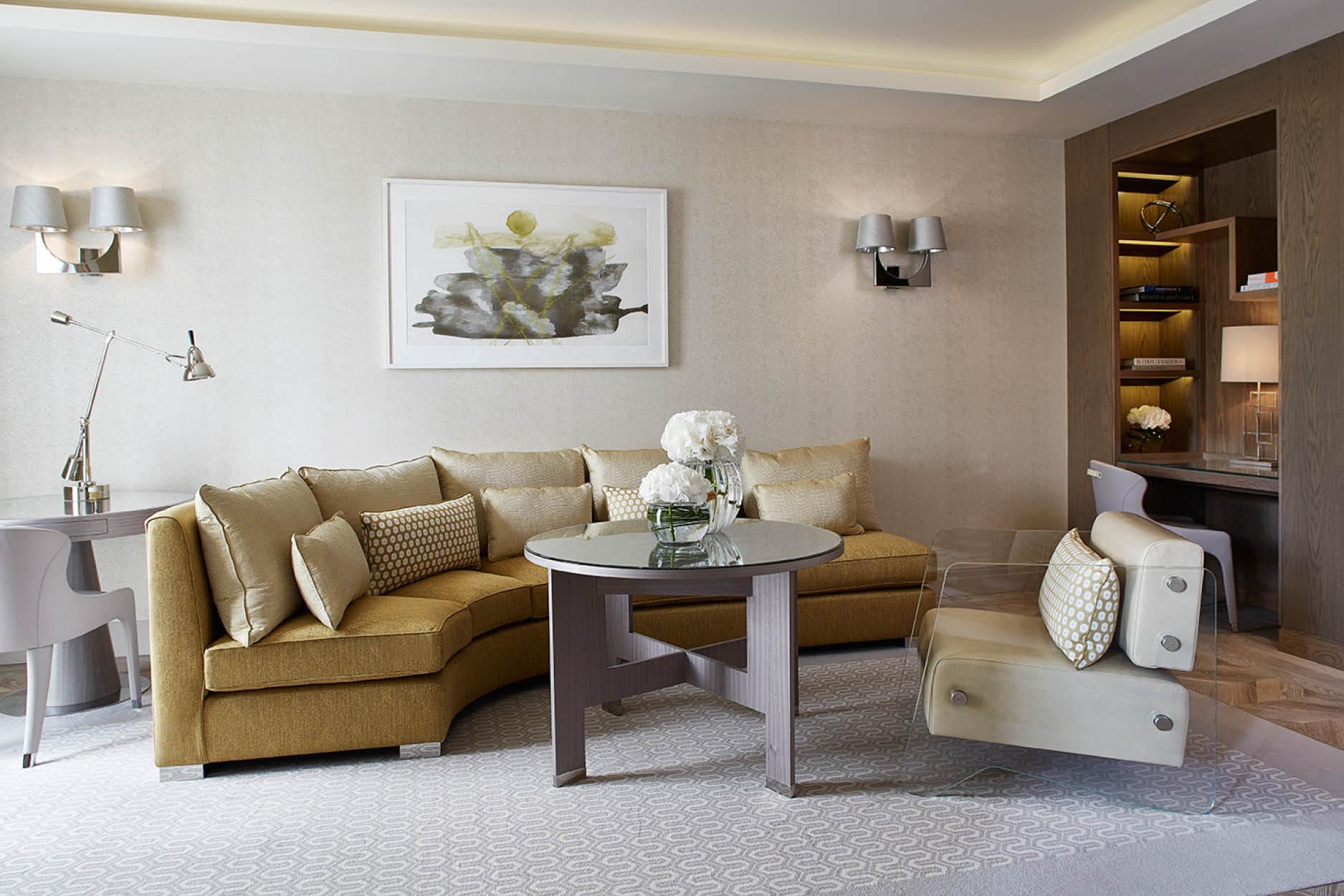 The Chelsea Suite designed by Robert Angell
Helen Green Studio designed the bulk of the Berkeley Suites, which feature a style both modern yet sumptuous, while the Terrace Junior Suites are divided into Robert Angell designs with their cool tones, and designer John Heah's take, with flowing spaces, hardwood floors and clean lines. I am lucky enough to bunk down in the latter, which overlooks St Paul's Cathedral.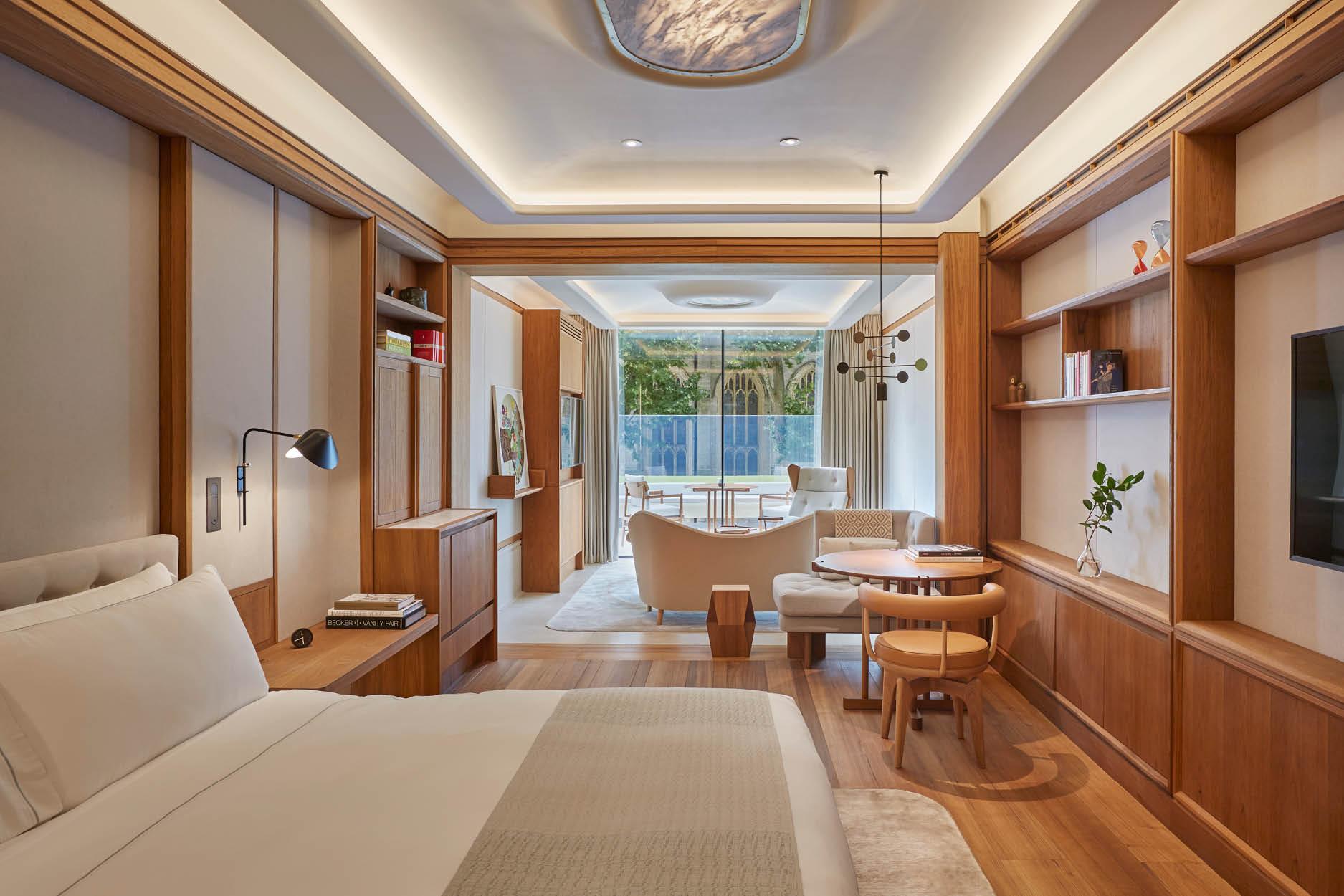 The Terrace Junior Suite in neutral tones
A range of signature suites is also available, each unique in its own way. The Opus Suite, for example, offers 270-degree views of Hyde Park and Knightsbridge and was designed by André Fu, featuring a mix of spaces to comprise a suite balancing architectural lines with refined details. The Gallery Suite by John Heah is perfect for art lovers, boasting the atmosphere of a contemporary city loft, with floods of light pouring in through French windows, and wall art rotating every quarter.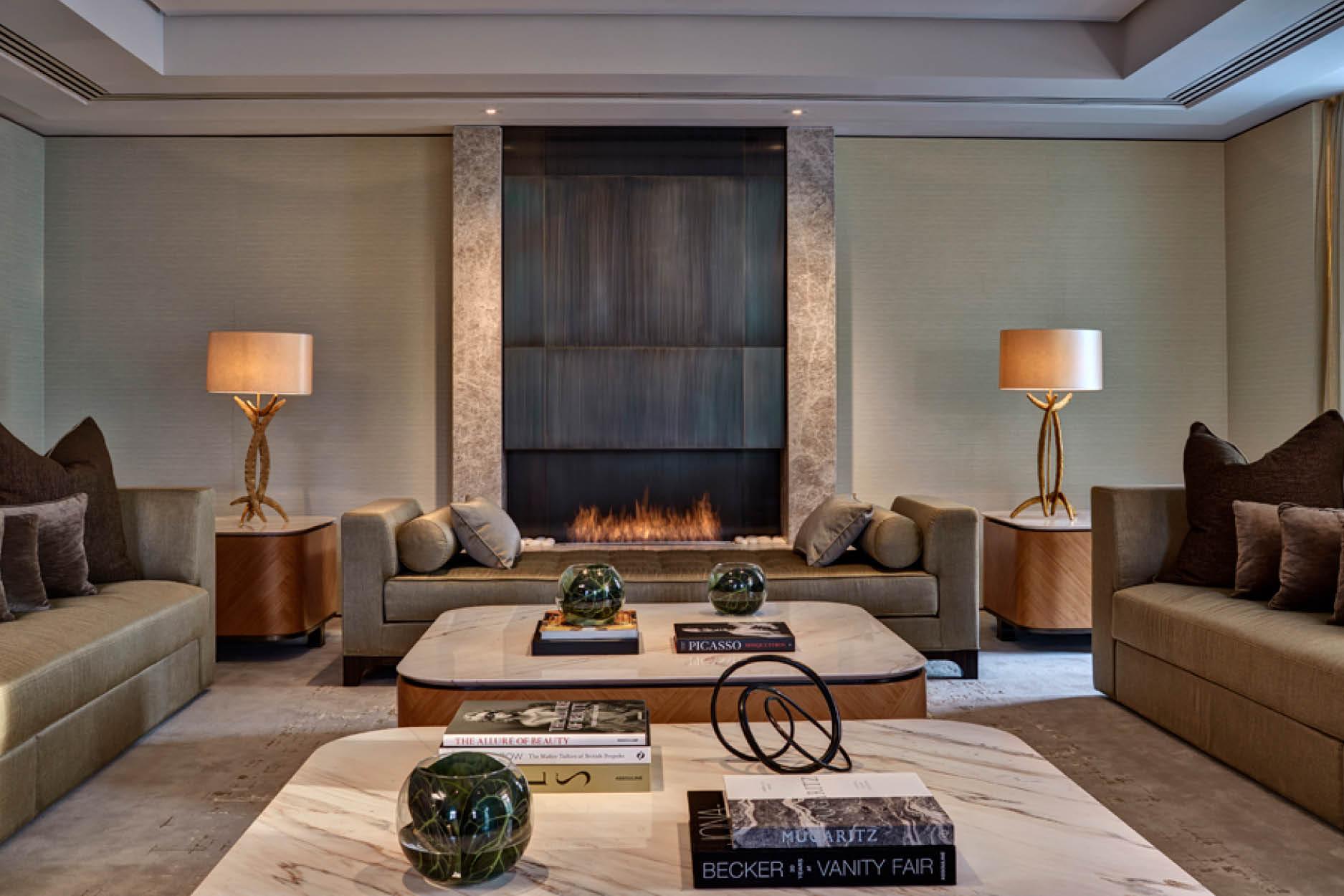 The Opus Suite by André Fu
One cannot ignore the culinary delights this hotel is known for. Home to the celebrated Marcus restaurant, it also plays to its fashion-forward surroundings and clientele with its imaginative Prêt-À-Portea, indulging guests in a sumptuous afternoon tea that is inspired by the colors and textures seen on the catwalks, that changes every six months to match the seasons.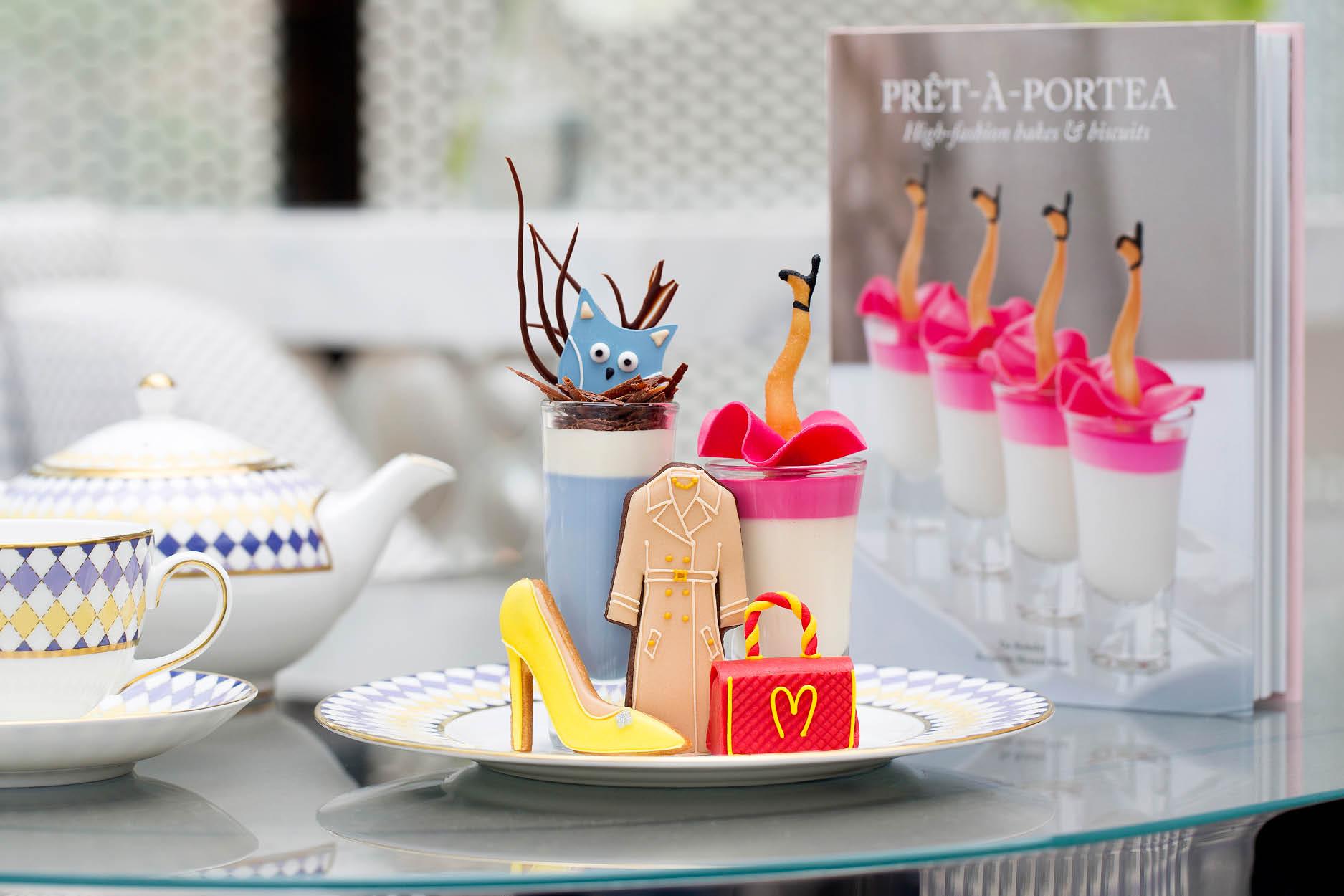 Culinary delights inspired by fashion PAST MEETS PRESENT
Built in 1897 and considered one of London's more iconic and luxurious properties, The Connaught takes up residence in the epicentre of Mayfair, featuring an inimitable blend of British tradition and modernity. Upon entering the establishment, I'm immediately hit with a profound sense of heritage, but upon turning any given corner at The Connaught I'm surprised by an entirely different aesthetic. Walking further into the hotel, past the lobby, I discover a decidedly contemporary extension and even a Japanese Zen garden.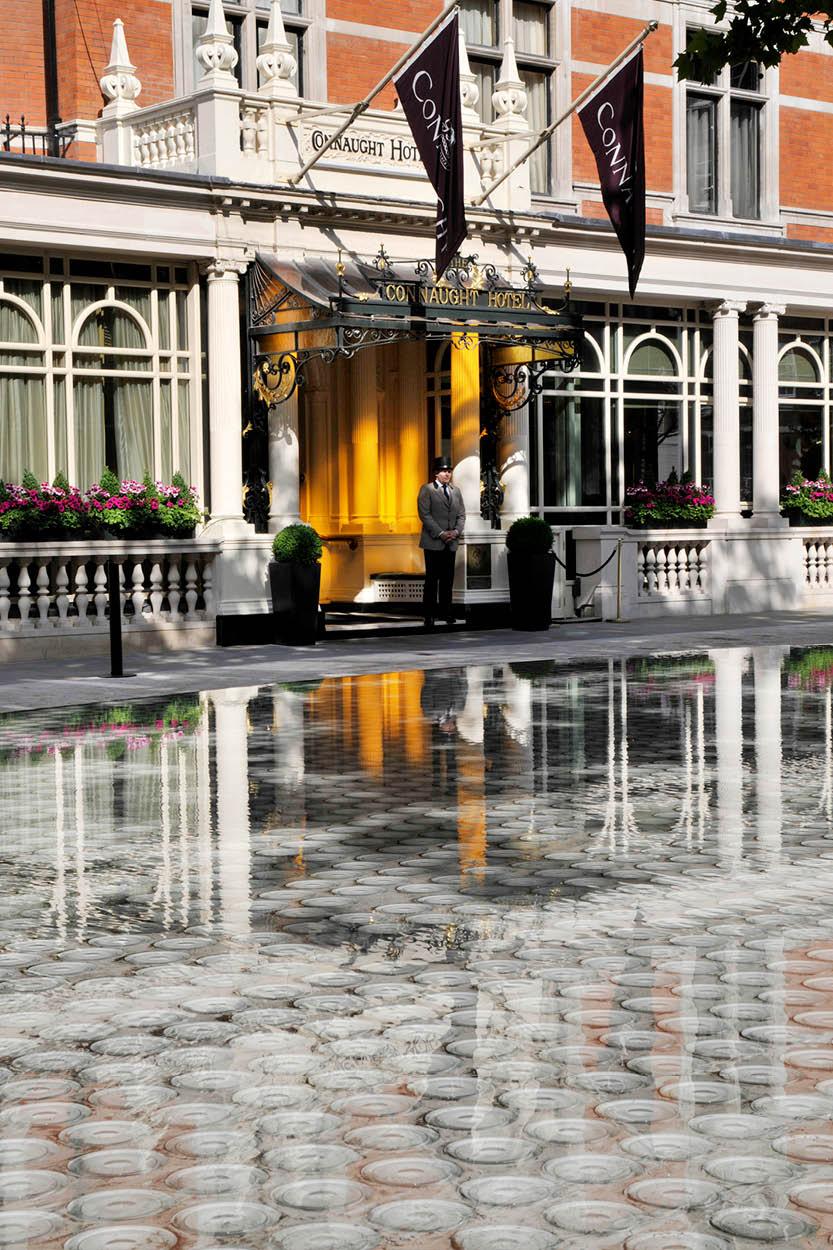 Exterior of The Connaught
Despite this, and whichever wing you happen to find yourself in, there is still an underlying British feel to every element, with a multitude of room options and distinctive suites also on offer. The 119 rooms include 30 in the new wing that feature a more Asian aesthetic, while the rest, designed by Guy Oliver, remain traditional but light. For a contemporary twist, the Apartment is outstanding. Perched high above Carlos Place, it boasts sprawling views of the surrounding area and is a welcome escape with its muted hues, while it keeps its guests entertained with its eclectic collection of art and literature. Less like a hotel room and more like a private home, The Apartment is as perfect enjoyed alone, soaking up the interiors, as it is entertaining others.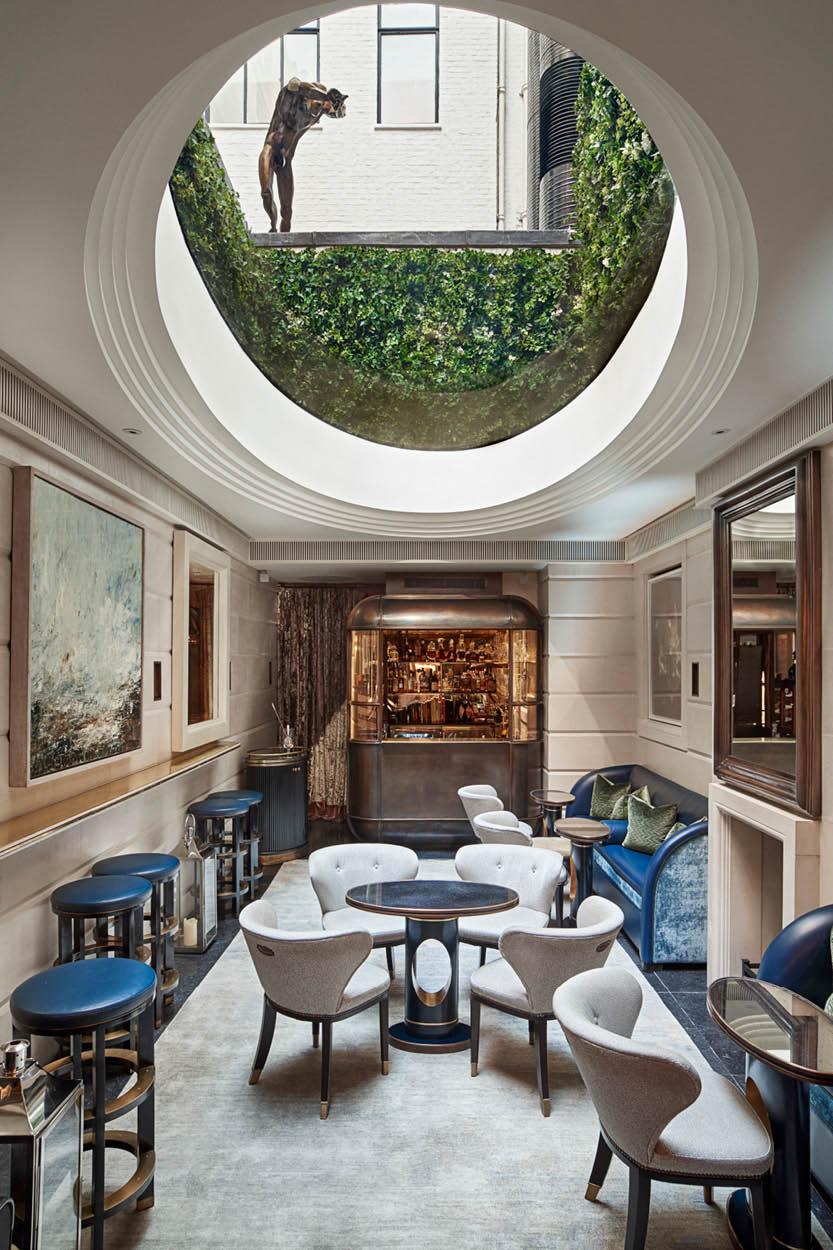 The elegant Champagne Room is bordered with exquisitely manicured greenery
The Aman Spa is the first of its kind offered outside an Aman hotel. Offering relaxing treatments, there is also a daily mindful meditation class on offer, as well as a steaming 645sqft swimming pool. Should your mind begin to wander to your stomach, there is the Connaught Bar, that feels like a set from The Great Gatsby, and serves up award-winning cocktails to whet your appetite. Hélène Darroze at The Connaught is also on hand to whip up some two-Michelin-star delights centered on a bespoke menu featuring 12 marble balls labelled with different items for guests to clue in the kitchen to their preferences.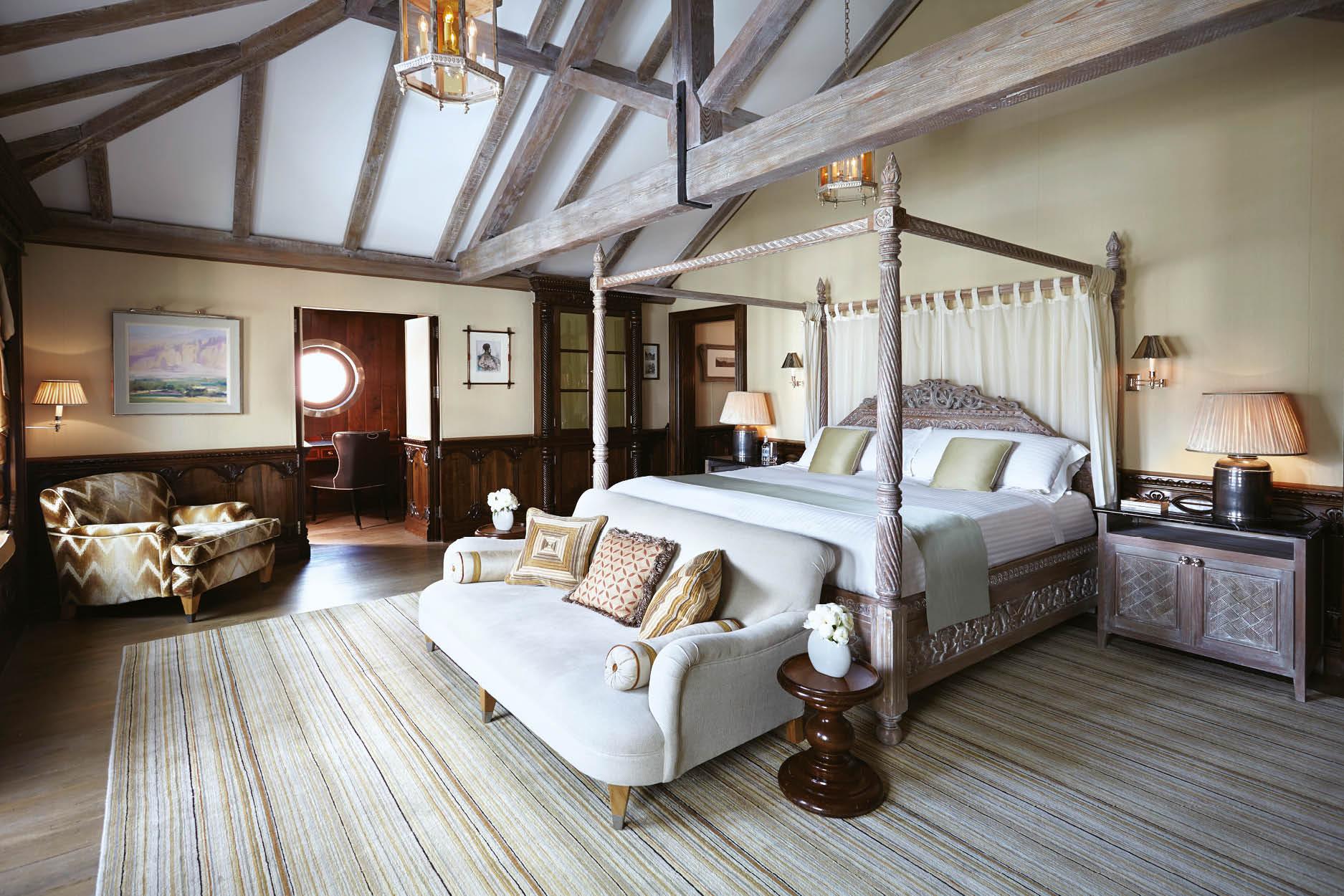 The subtle yet sumptuous Princess Lodge suite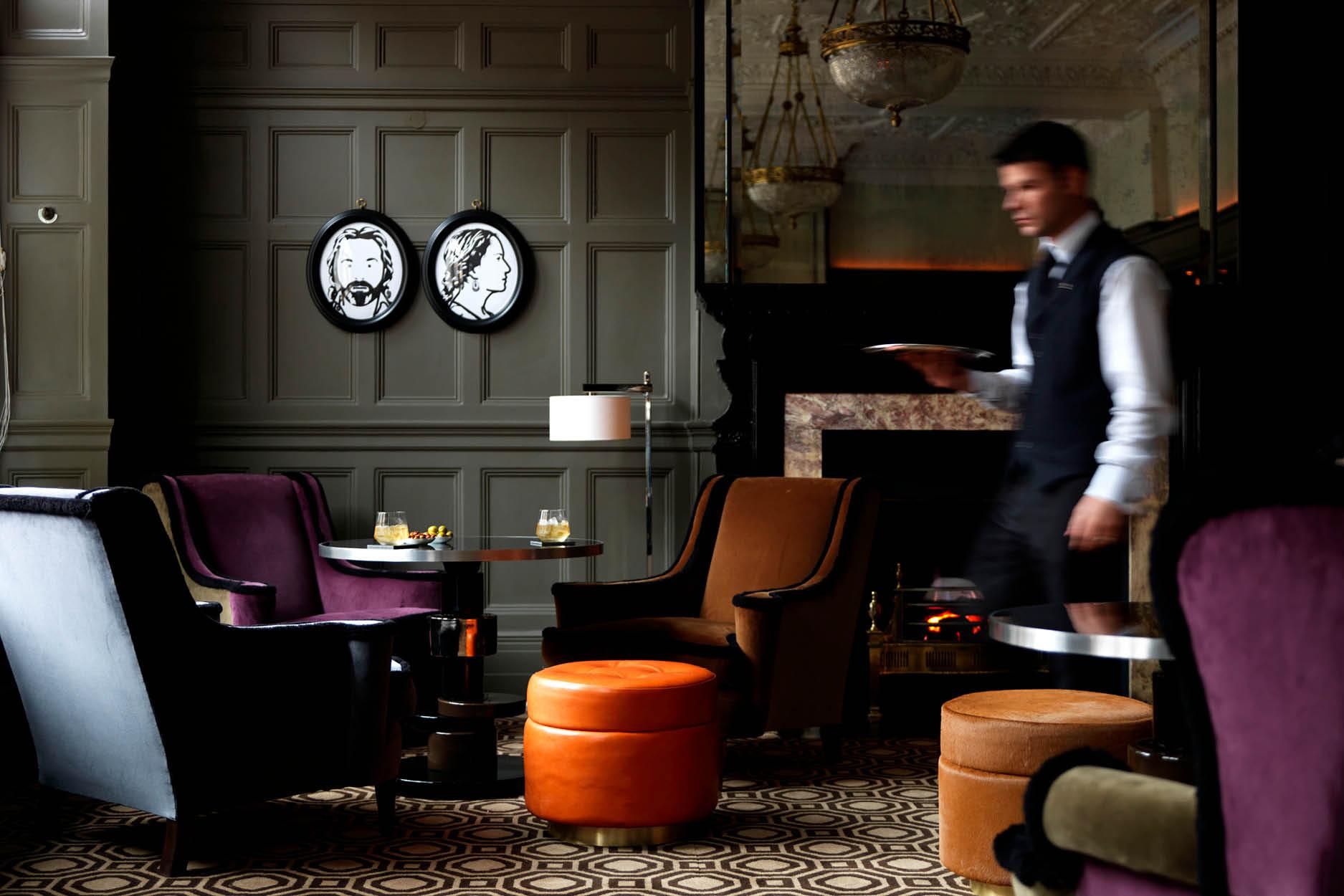 Have a drink at the Coburg Bar SUPREME TRADITION
Last but certainly not least, there is no other institution that so deeply exemplifies the spirit of British style, eternal charm and impeccable service than Claridge's. Open since 1854, this hotel has hosted countless actors, royals and heads of state. I dine next to Sir Michael Caine, and am told Julia Roberts and Tom Hanks bunked down here one night prior. David Cameron walks past the revolving doors one morning. This place is the real deal.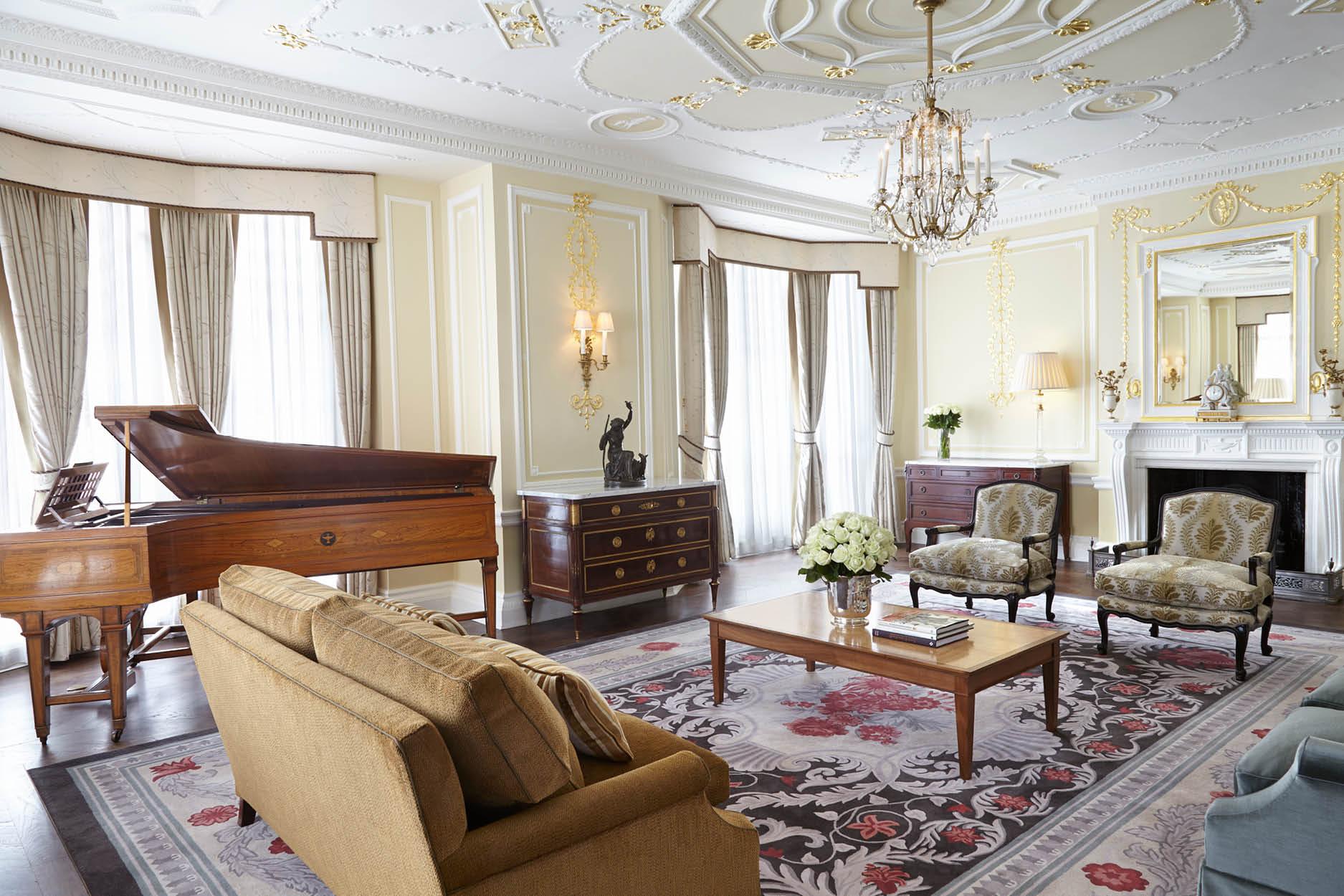 The lavish sitting room…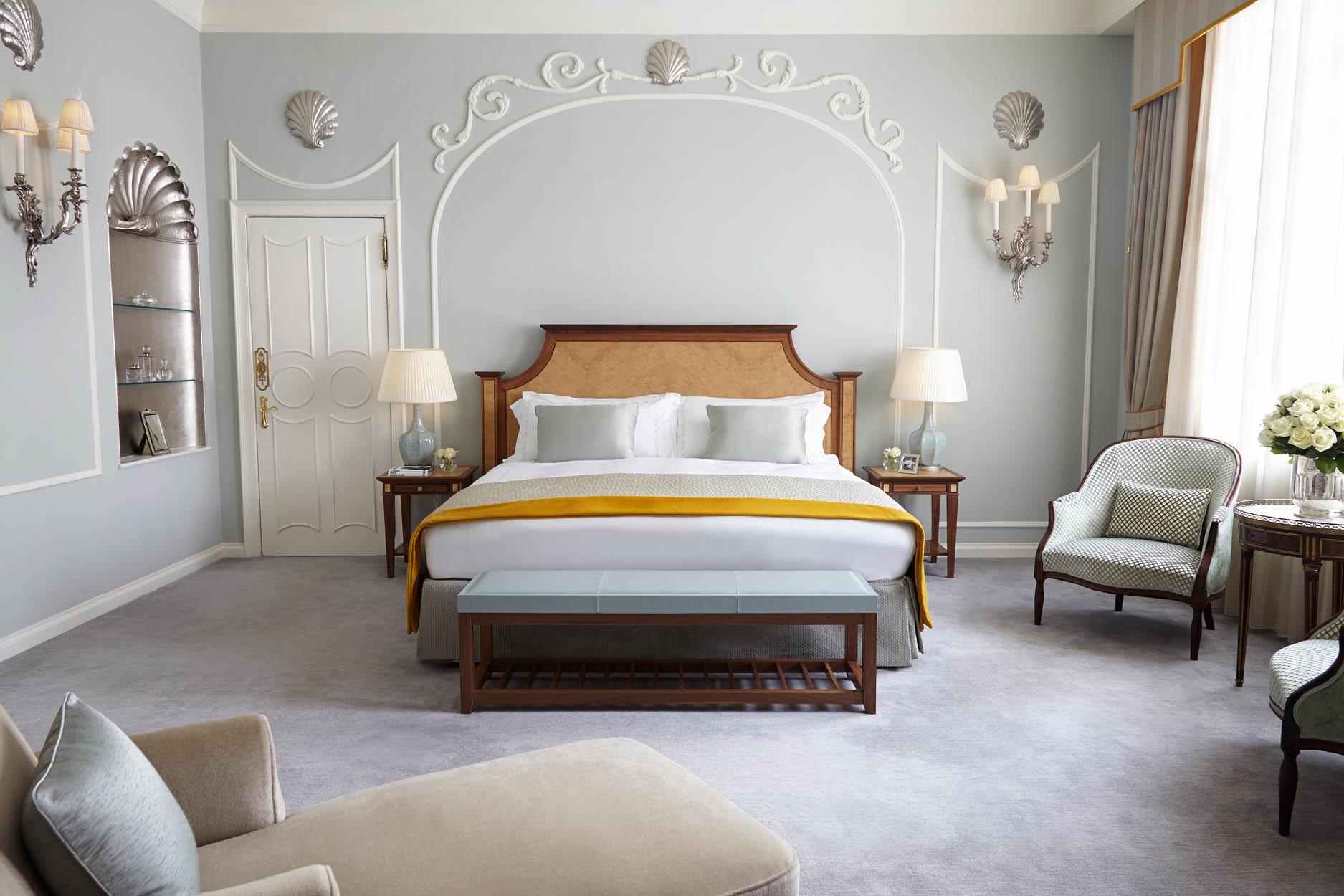 …and bedroom in the Royal suite
Art deco is the name of the game when it comes to interiors, which are a journey back to the 1920s where many of the original features from over a century ago remain, further enhanced by accents by way of art nouveau, cubism and futurism. Again, like its sister properties, guests are spoilt for choice when it comes to accommodations that boast different design influences. For an elegant, refined experience, the Prince Alexander and Royal suites are fit for for a king. The latter fuses together the splendour of the Victorian Age with 19th century French architectural prints and bold colors. The Brook Penthouse, on the other hand, pays tribute to the 30s with gentle lilac and cream hues, paired with light oak floors.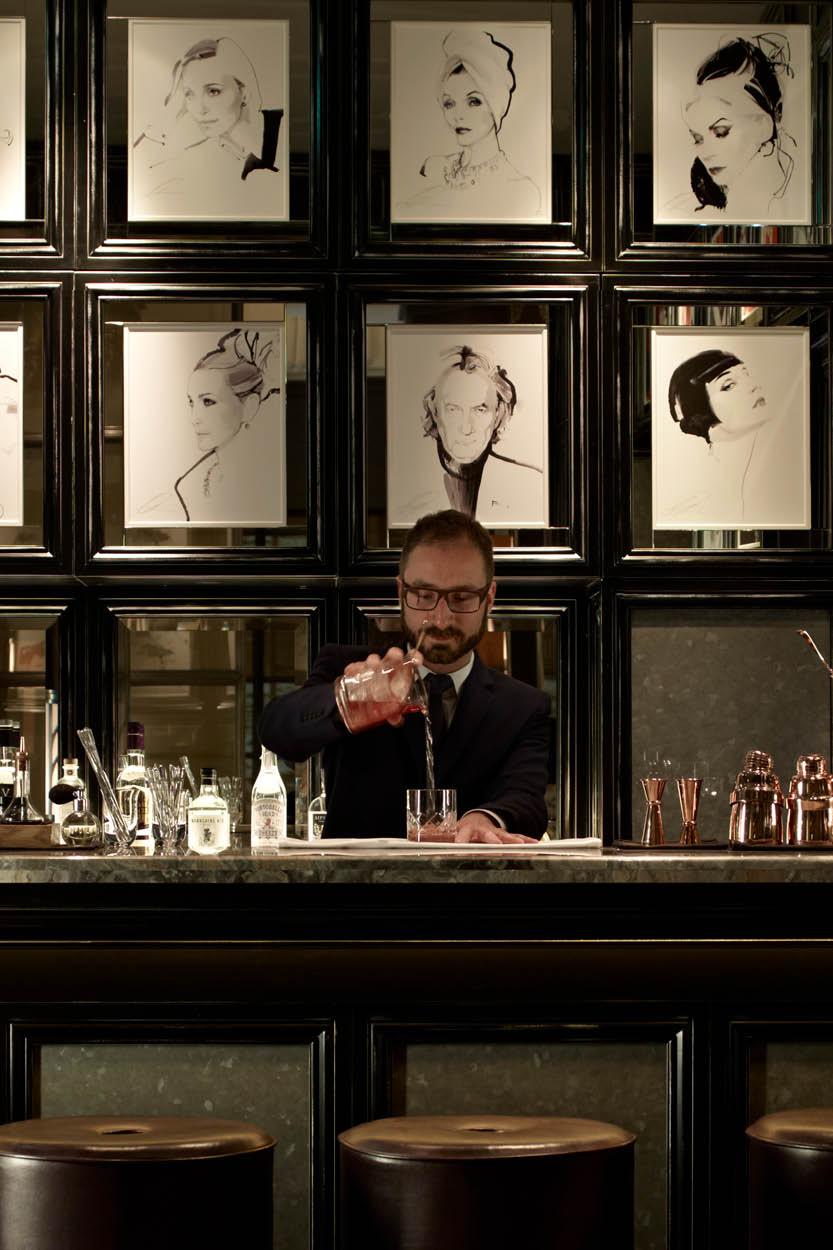 The stylish bar at Fera restaurant
Downstairs, the Fumoir Bar is the ideal spot to soak up a bit of history, while dinner at Fera is an eye-opening journey, featuring the finest of organic ingredients. Head chef Simon Rogan's menu is sensitive to these ingredients, revealing new and unanticipated dimensions, and, well, if it's good enough for Sir Michael…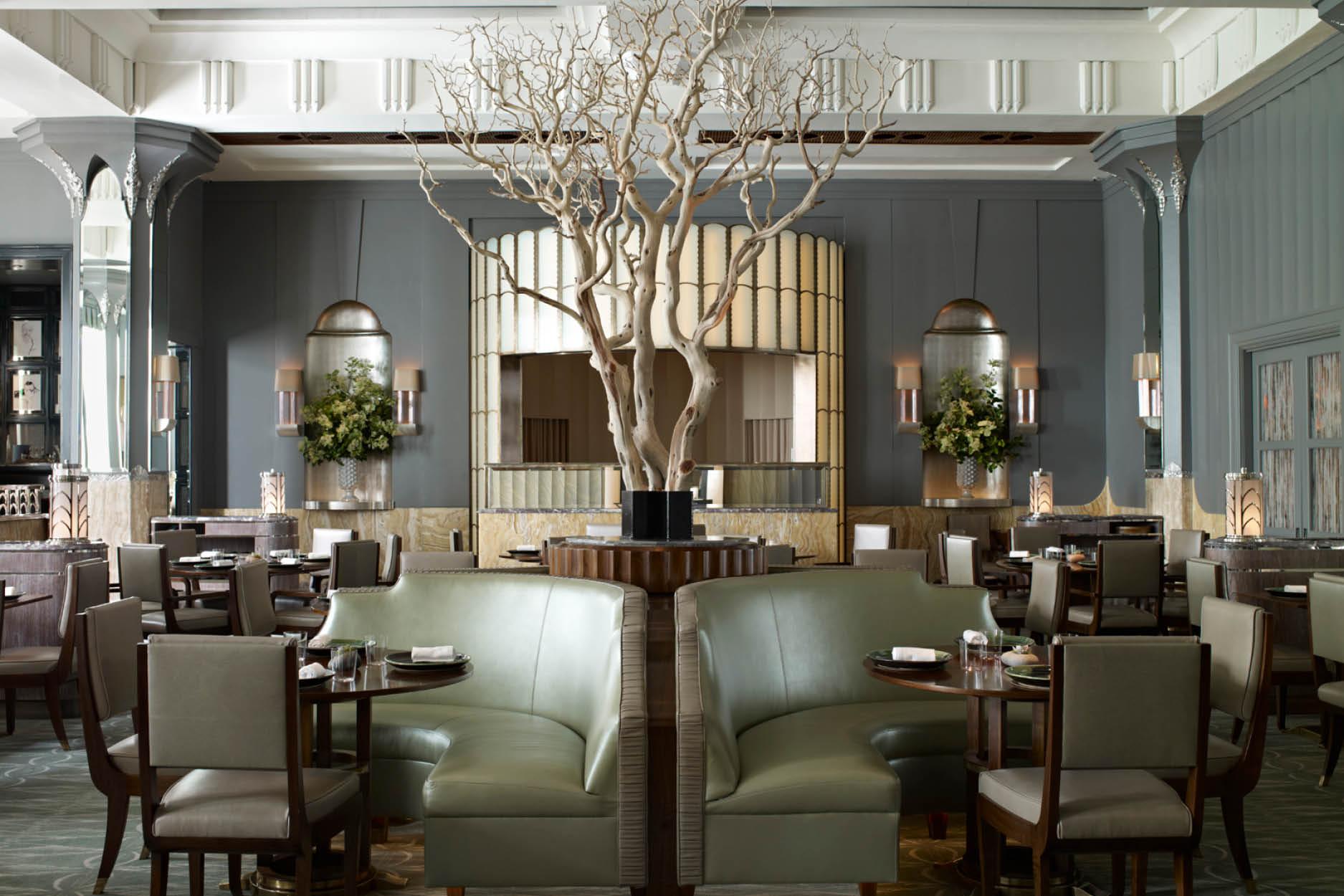 The elegant Fera dining room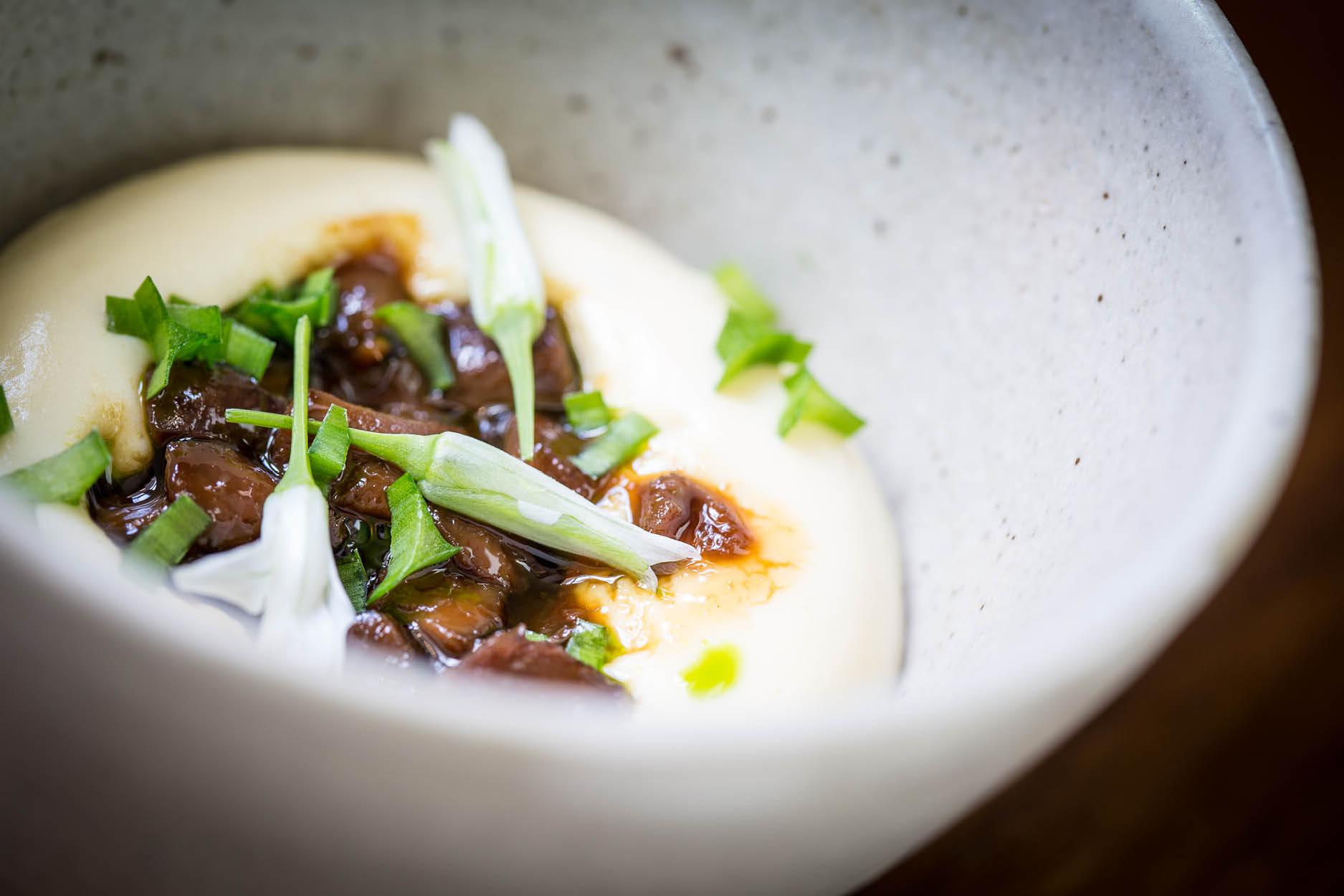 Vibrant, beautifully plated dishes tantalise all the senses
The post Explore Maybourne Hotel Group's Finest Properties in London appeared first on Home Journal.