While Hong Kong is famed for its unparalleled landscapes and views, not all locations enjoy the privilege of overlooking such magnificent scenes.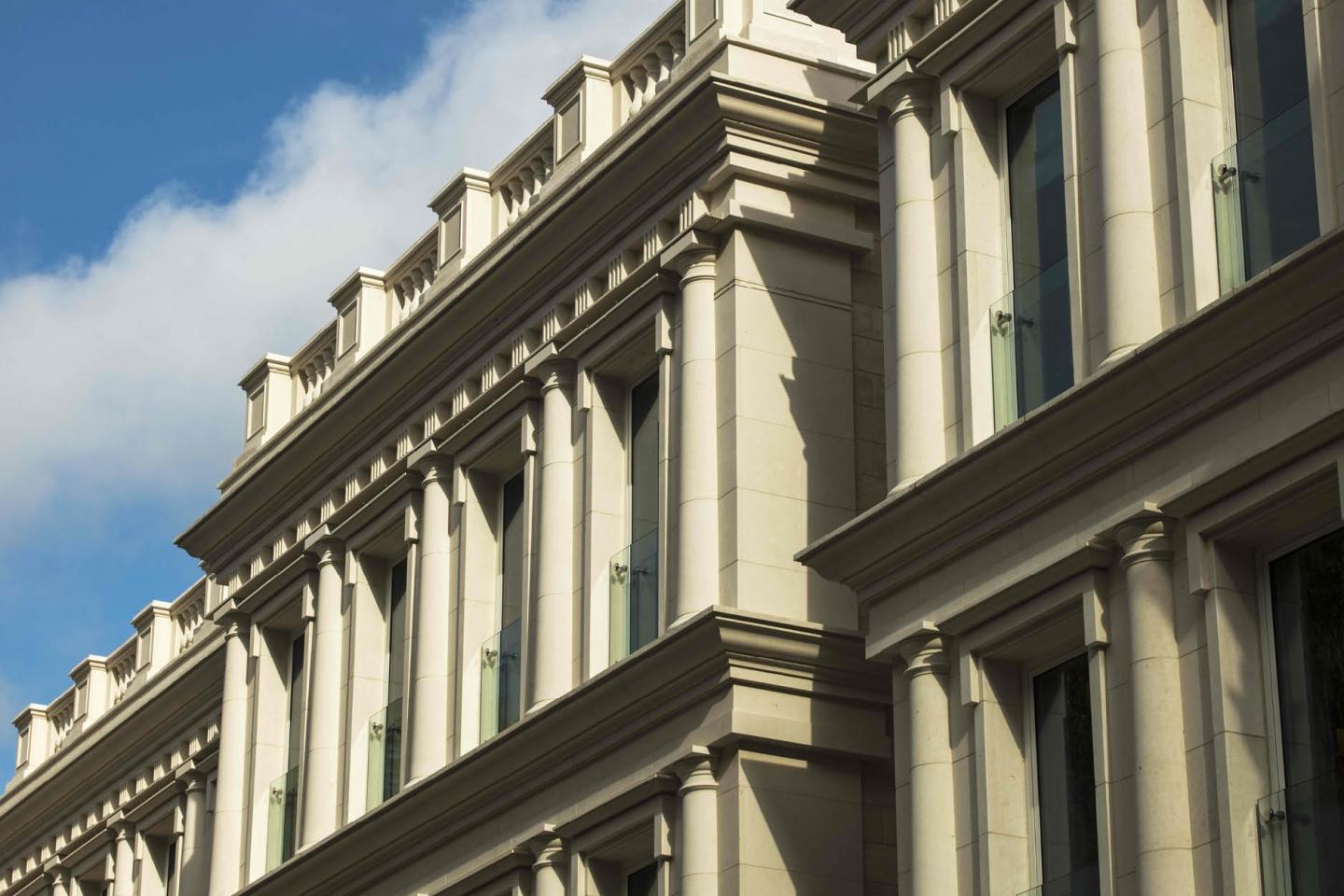 Prominent Hong Kong luxury developer National Properties presents an exclusive enclave in Tai Tam with its joint venture partner, the private equity firm BPE Asia Real Estate – and the result is a sophisticated study in splendour and exceptional liveability.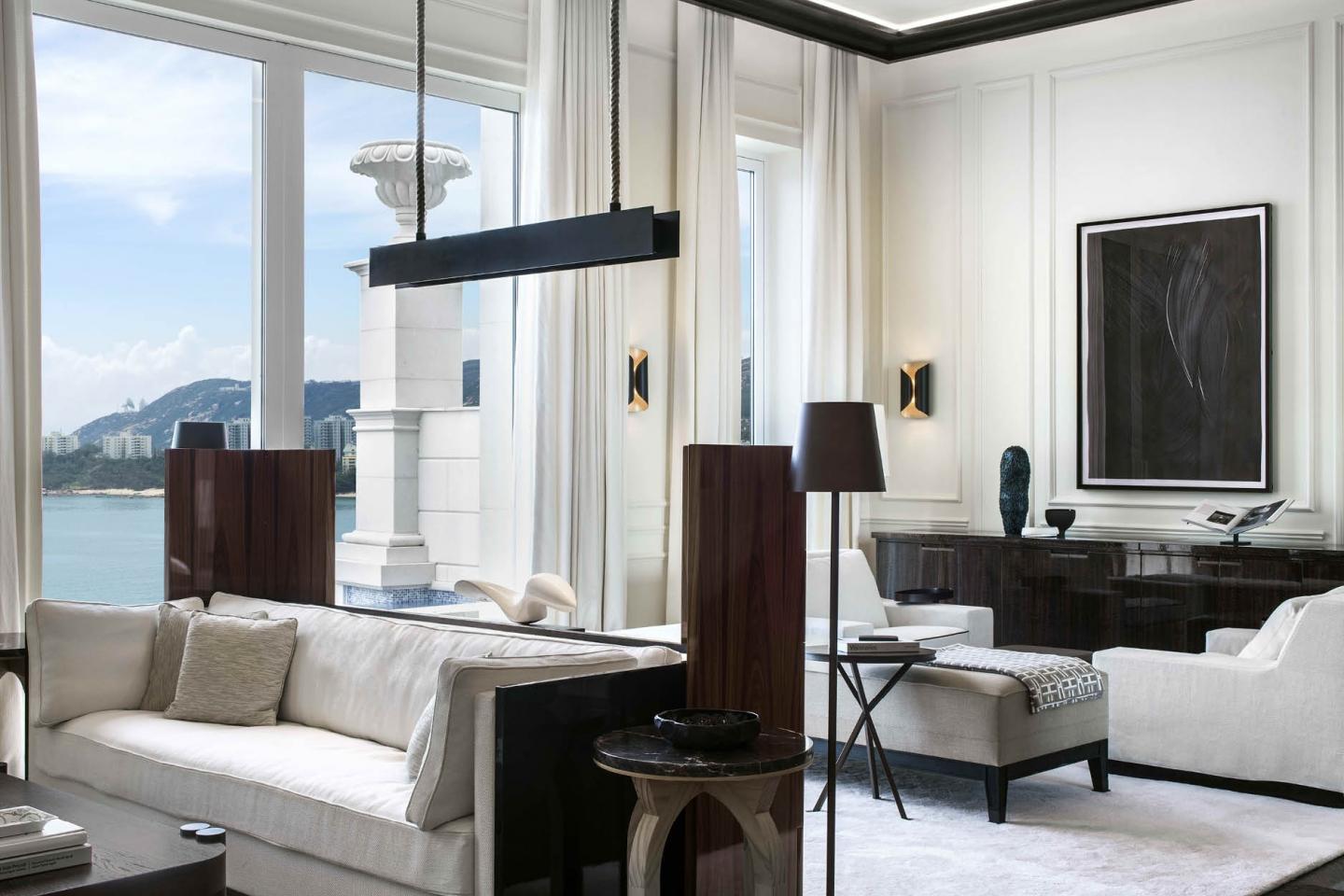 "The property sits at the end of a long private access road above Tai Tam Road, which offers completely unobstructed sea views," explains Loewe Lee, the managing director of National Properties. "Thanks to the sumptuous greenery and an absence of neighbouring developments, these houses of grandeur all enjoy absolute privacy." He's referring to seven extraordinary abodes with classically elegant interiors, each boasting more than 4,750sqft of space, as well as rare features such as reception rooms, manicured gardens, and private heated pools. While the façades of the grand structures remain identical, it's the distinctive scene inside that sets all establishments apart from one another. Loewe says, "I let the designers react to the environment to curate contrasting atmospheres."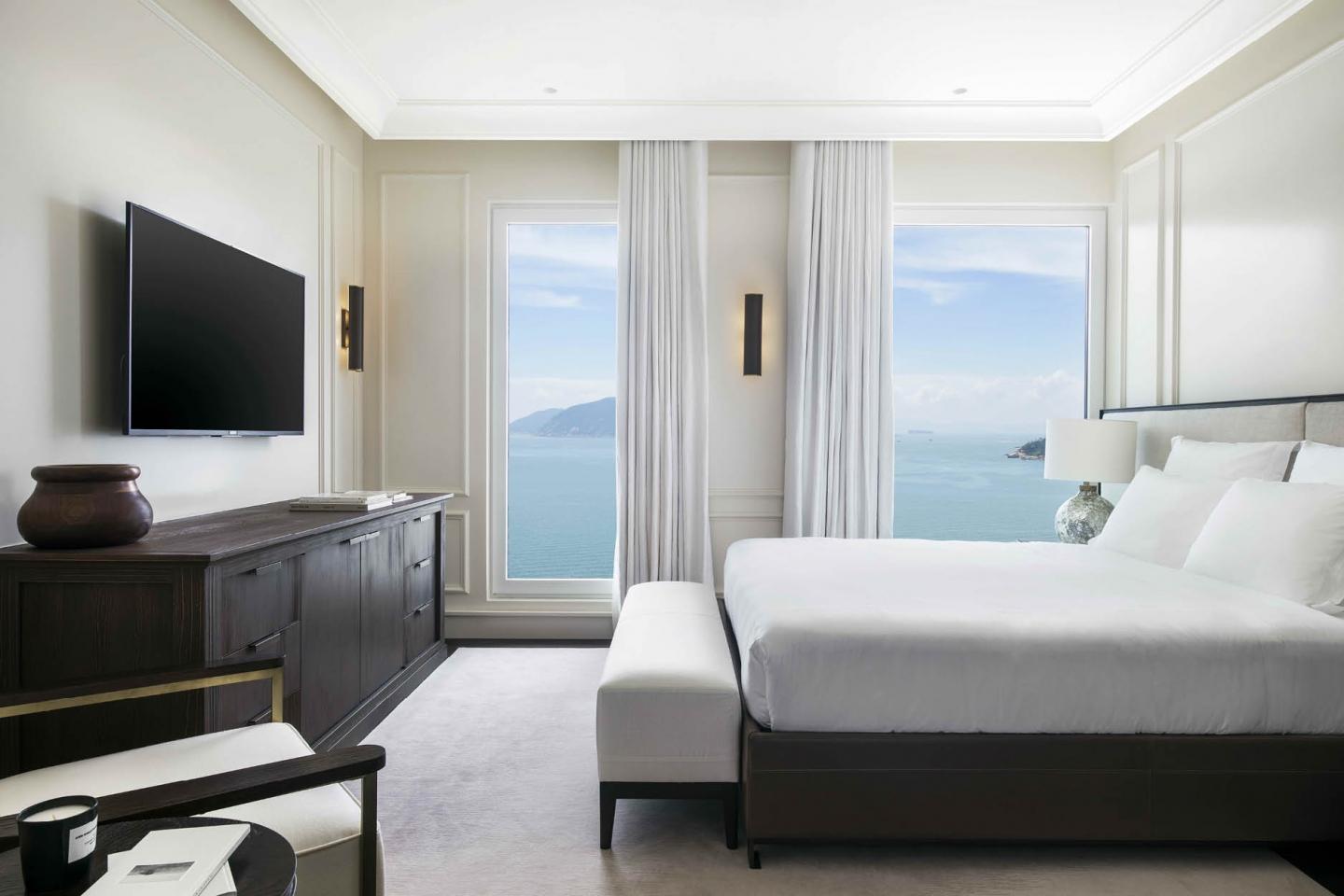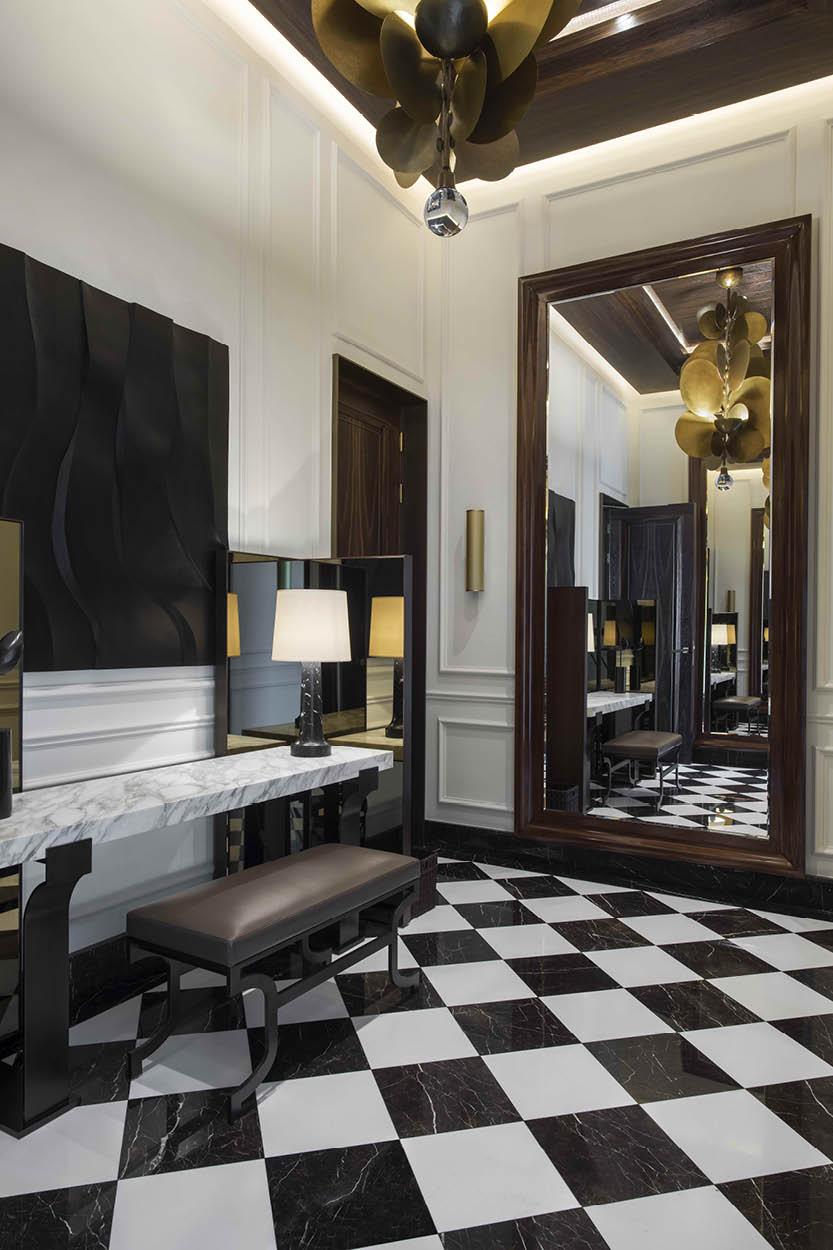 Upon arrival at the two houses designed by Parisian firm Gilles & Boissier, you're greeted by a distinctive flair, with French design hallmarks matched to local sensibilities. "Embracing the captivating views of the South China Sea, these houses are aptly furnished with opulent materials such as marble, bronze, and richly stained wooden accents highlighted by fine, timeless silhouettes and graphic juxtapositions of a sundry of colours, patterns, and styles," says Loewe. As for the two other dwellings curated by homegrown design force Joseph Fung, a long-time collaborator with National Properties, each takes on a contrasting theme of classical and contemporary that epitomises the concept of reinterpreted glamour.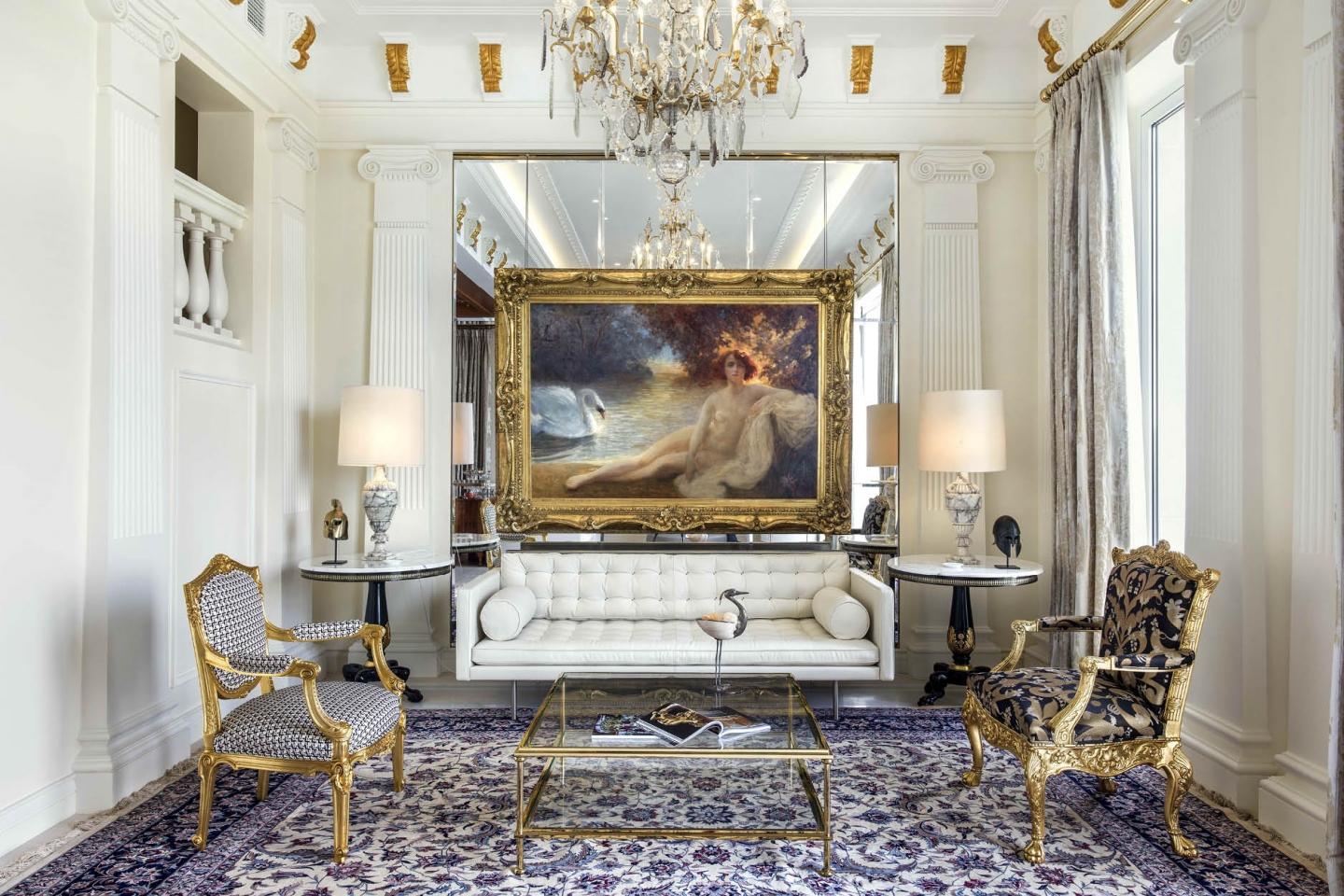 Opulence and luxury aside, an inviting home is not complete without a dose of liveability, as Loewe emphasises; this vital element is crucial to 45 Tai Tam Road and all developments under National Properties' purview. "Our clients are well-travelled and extremely knowledgeable about luxury," he says. "They pay attention to materials, finishes, and details. They do not treat our establishments as rental properties, but as a home that they will settle in for years to come." As such, National Properties works seamlessly with all designers and invests in the smallest of details – and its efforts certainly pay off.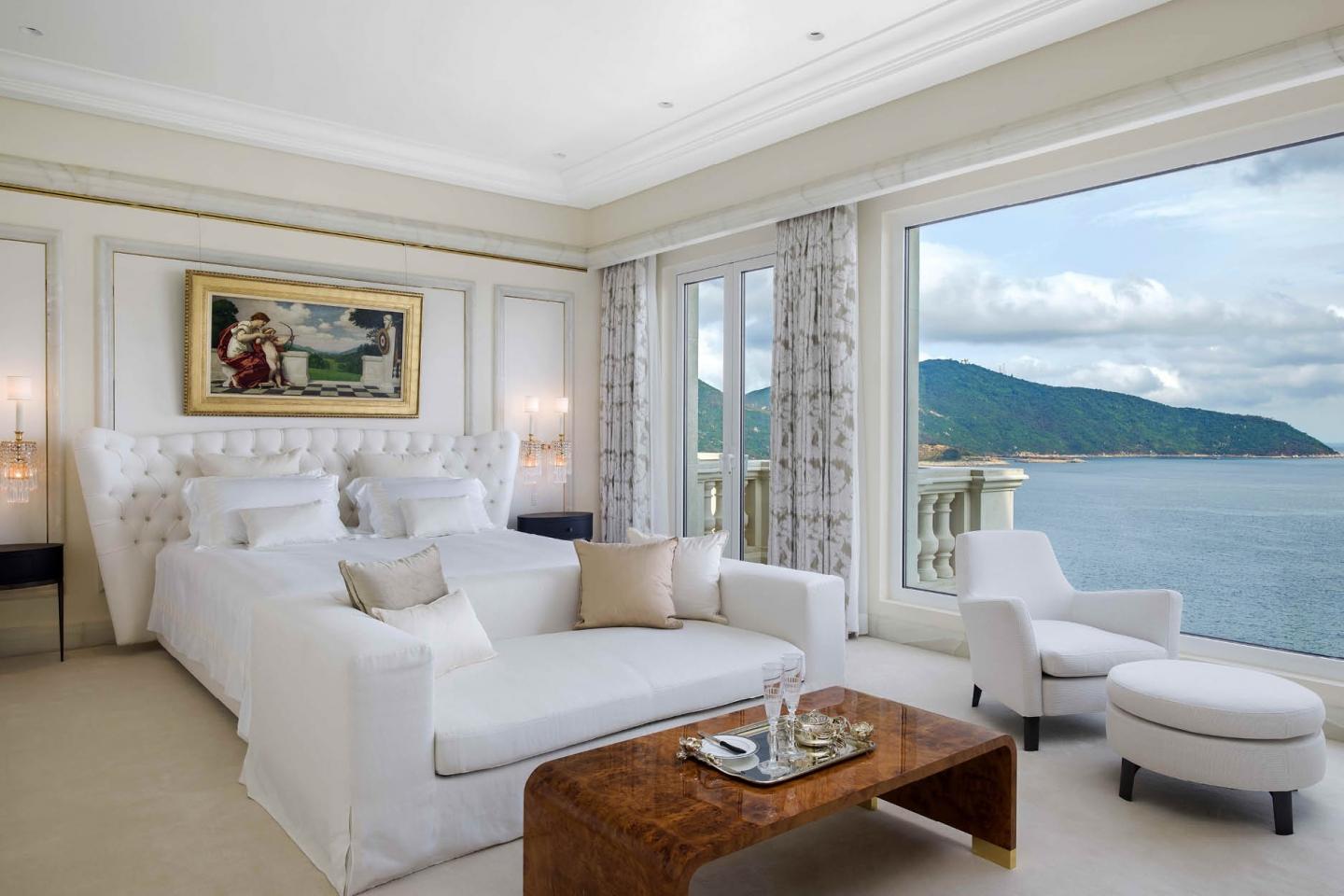 All Courtesy Images
See more: This Delightful Home in Denmark is an Ode to Colours