What a spectacular night to remember.
On the evening of October 17, over 200 of the city's crème de la crème of creative talent – designers, architects, developers, industry insiders and VIPs – descended upon the alluring interiors of John Anthony to mark the milestone 39th birthday of Home Journal.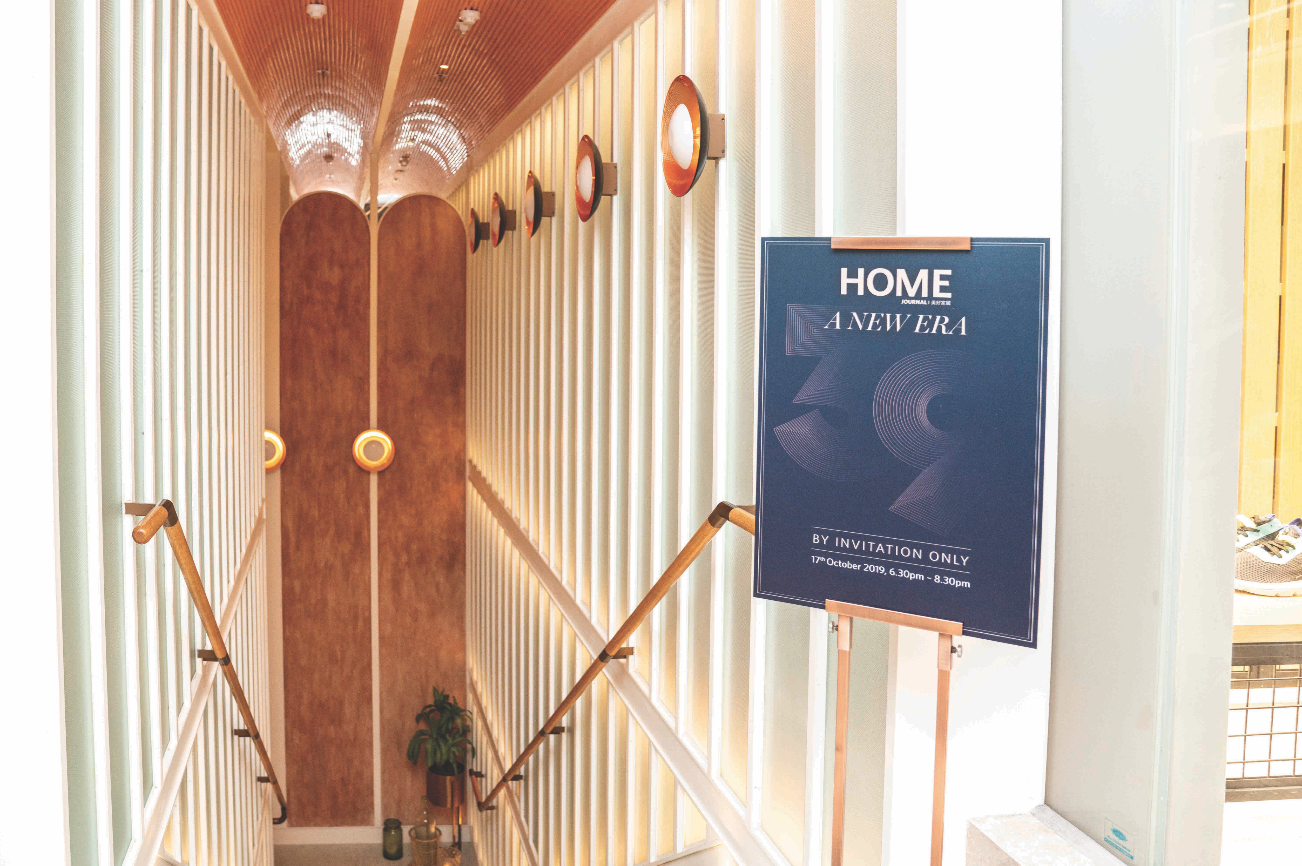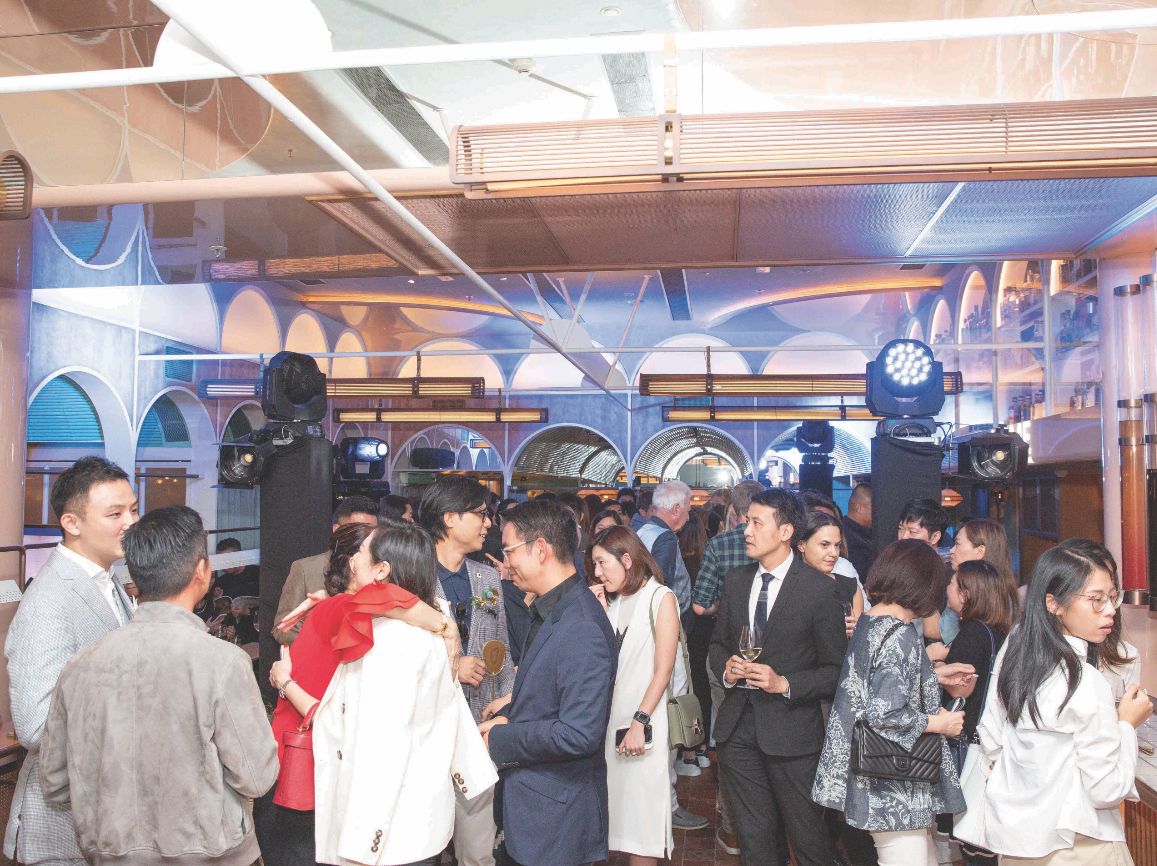 And what a celebration it was. Themed "A New Era", the cocktail reception was brimming with revelry and creative synergies from the moment the curtains were raised as familiar faces reunited within Maximal Concepts' sustainability-driven Cantonese grill restaurant, a perfect setting for our magazine – which published its maiden issue in 1980 – to herald an exciting next chapter.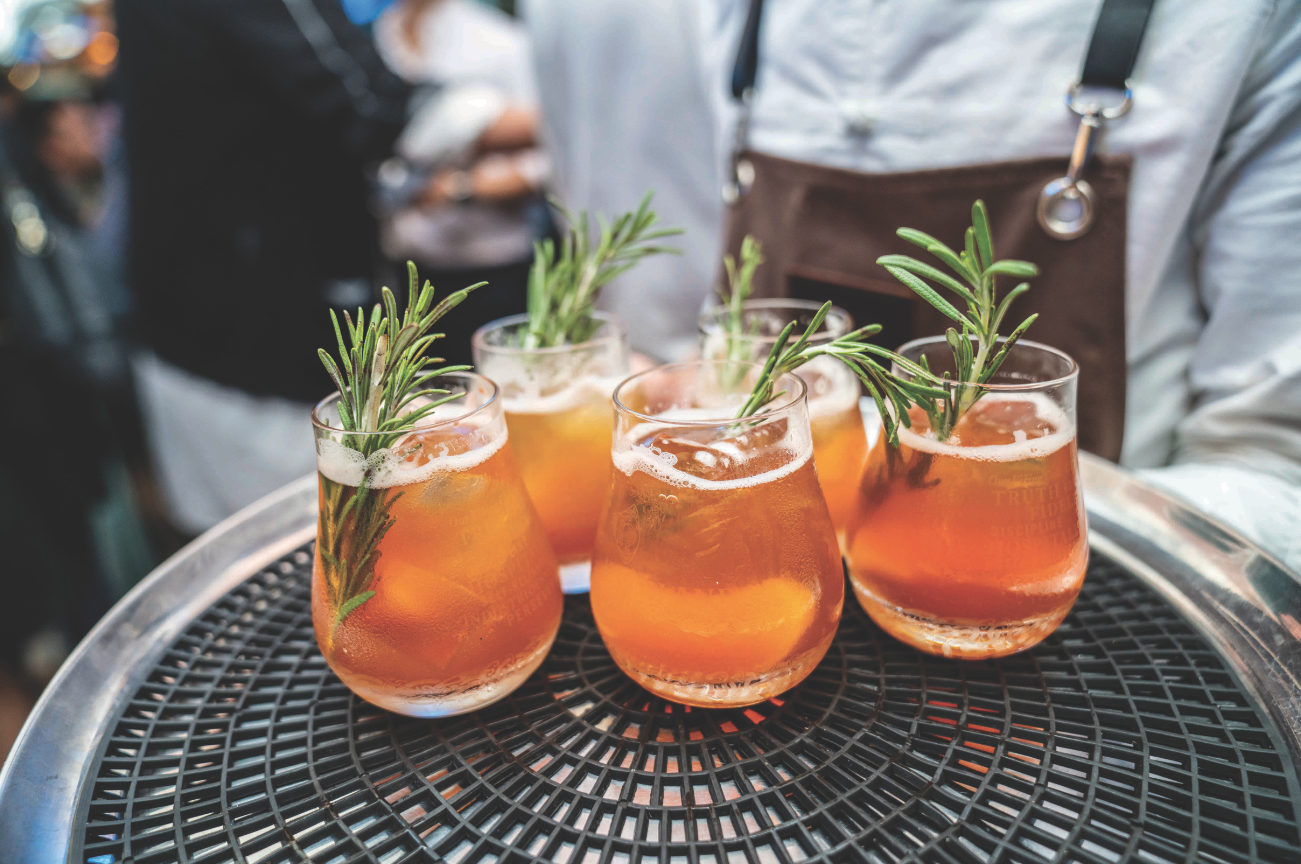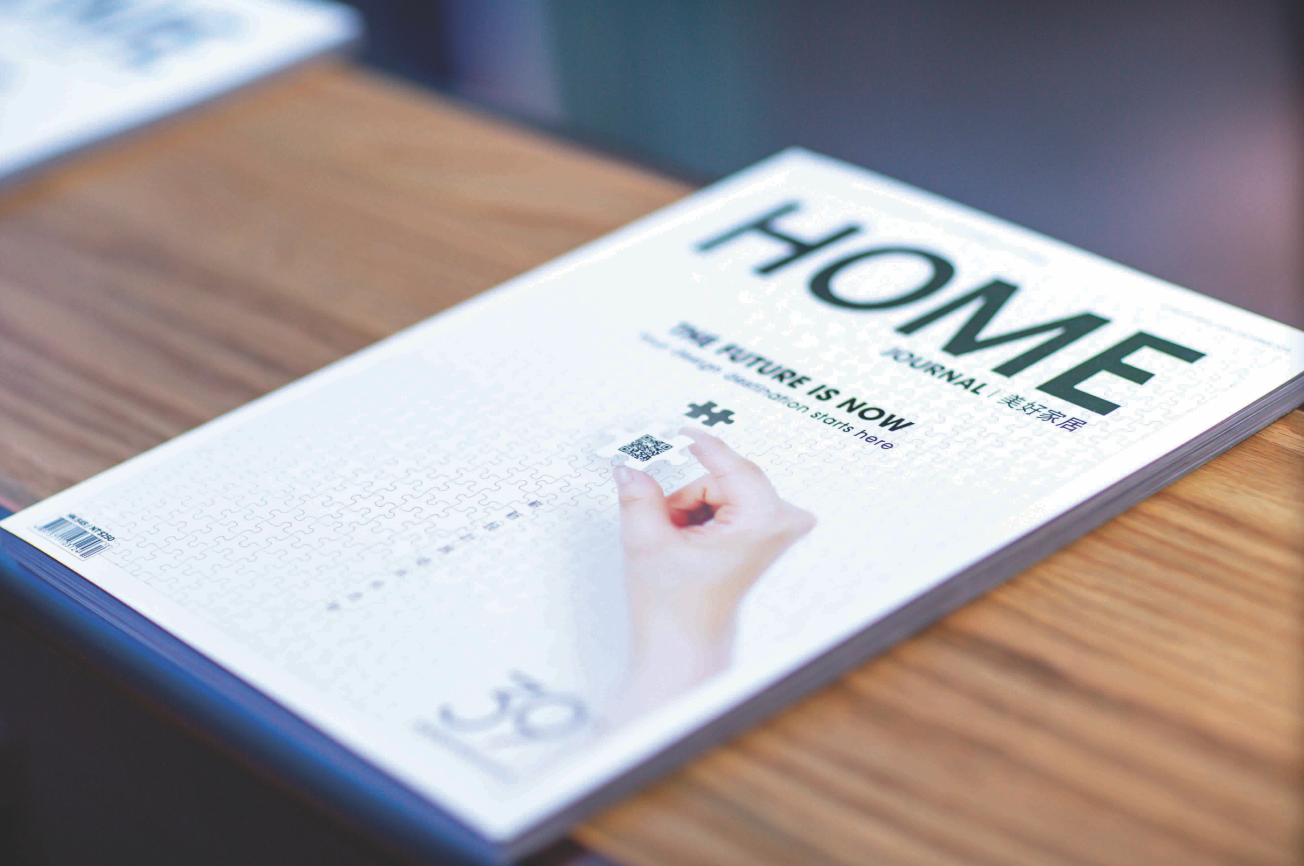 Beautifully dressed and stylishly dapper, many of our guests – which included Bonnae Gokson, Frank Leung, Vincent Lim, Cally Chan, Max Lam, Nelson Chow, Laura Cheung, Mary Wong, Louie Lau, Queena Wang, Marisa Yiu, Eric Schuldenfrei, YC Chen, Amrita Khanna, Tino Kwan, Lucia Tait Tolani, Frankie Ke, Britta Butler and Elaine Lu – as well as their spaces, have graced the pages of our magazine throughout the years.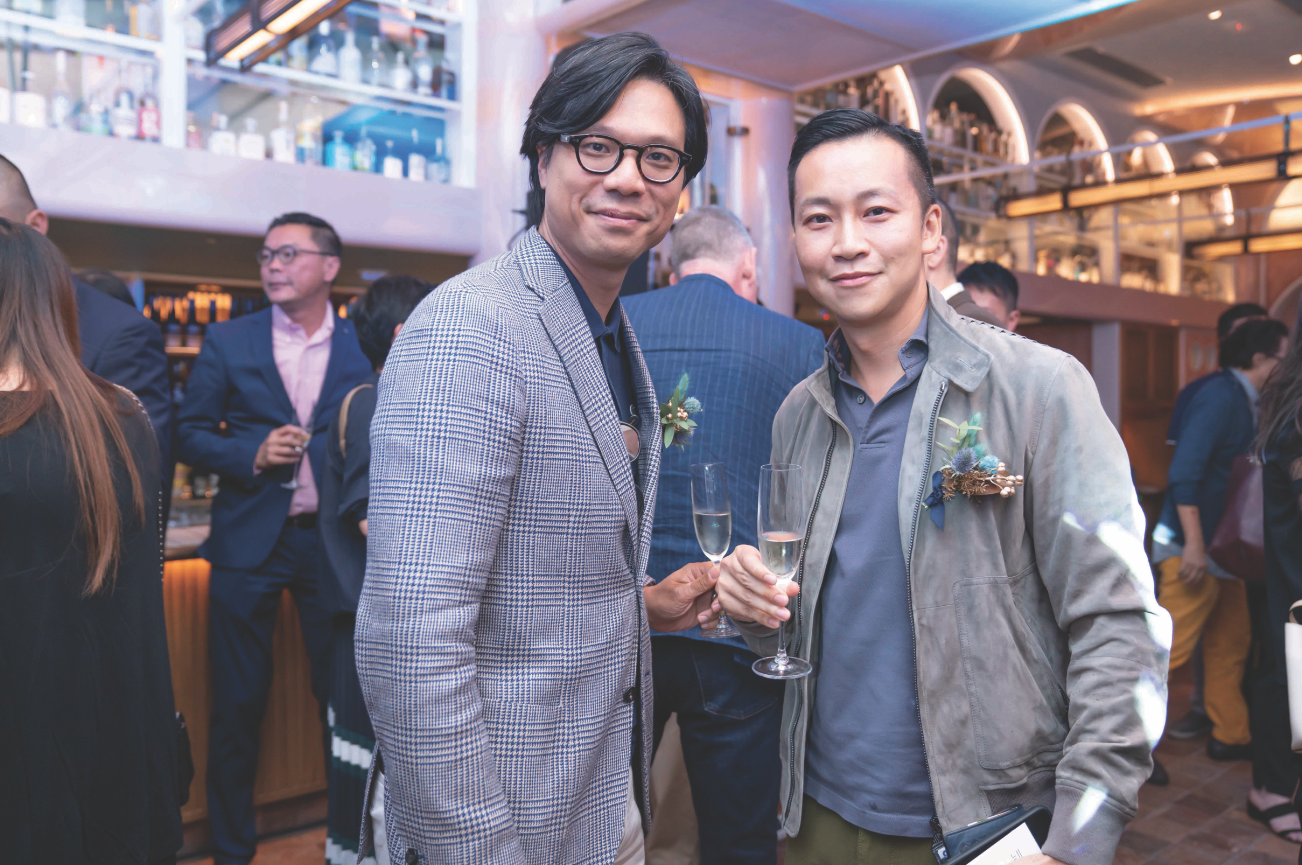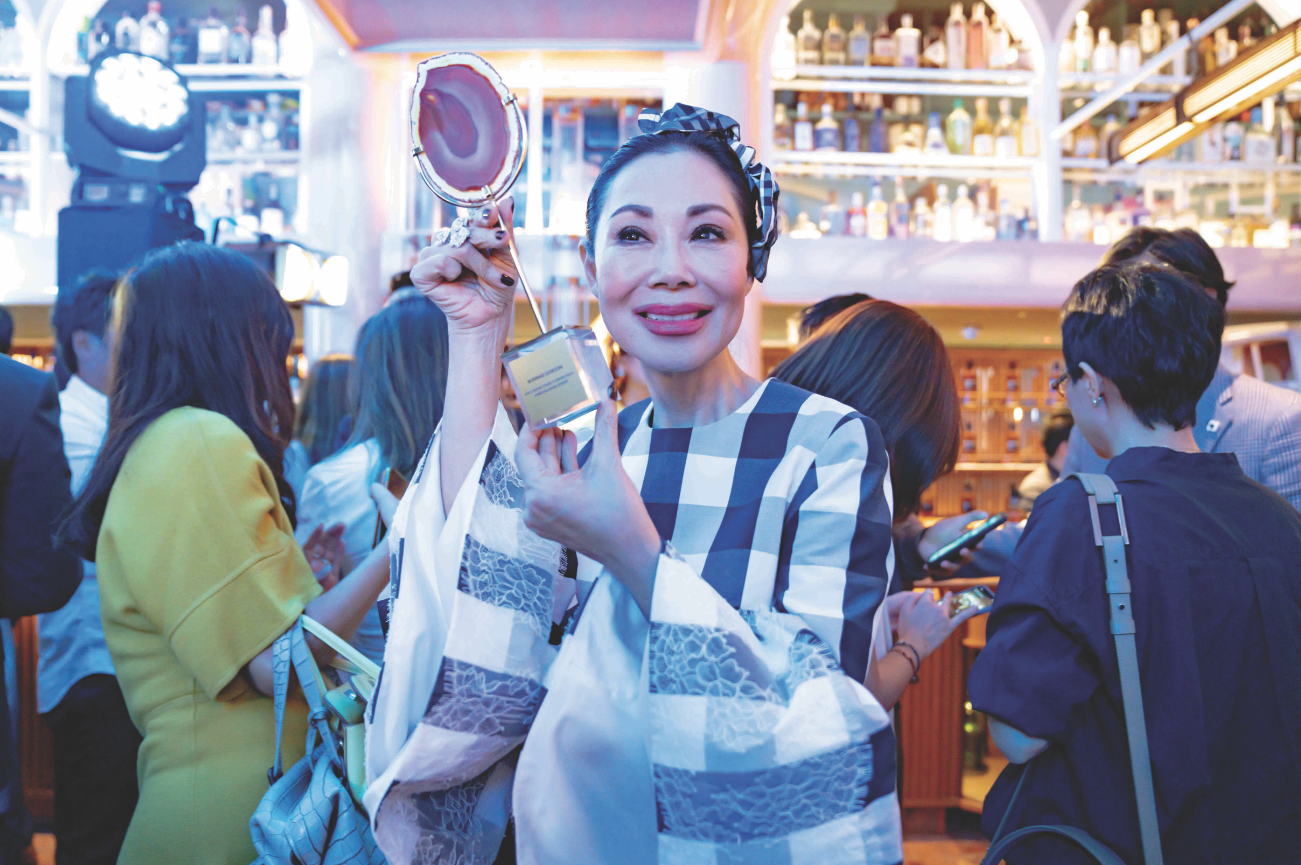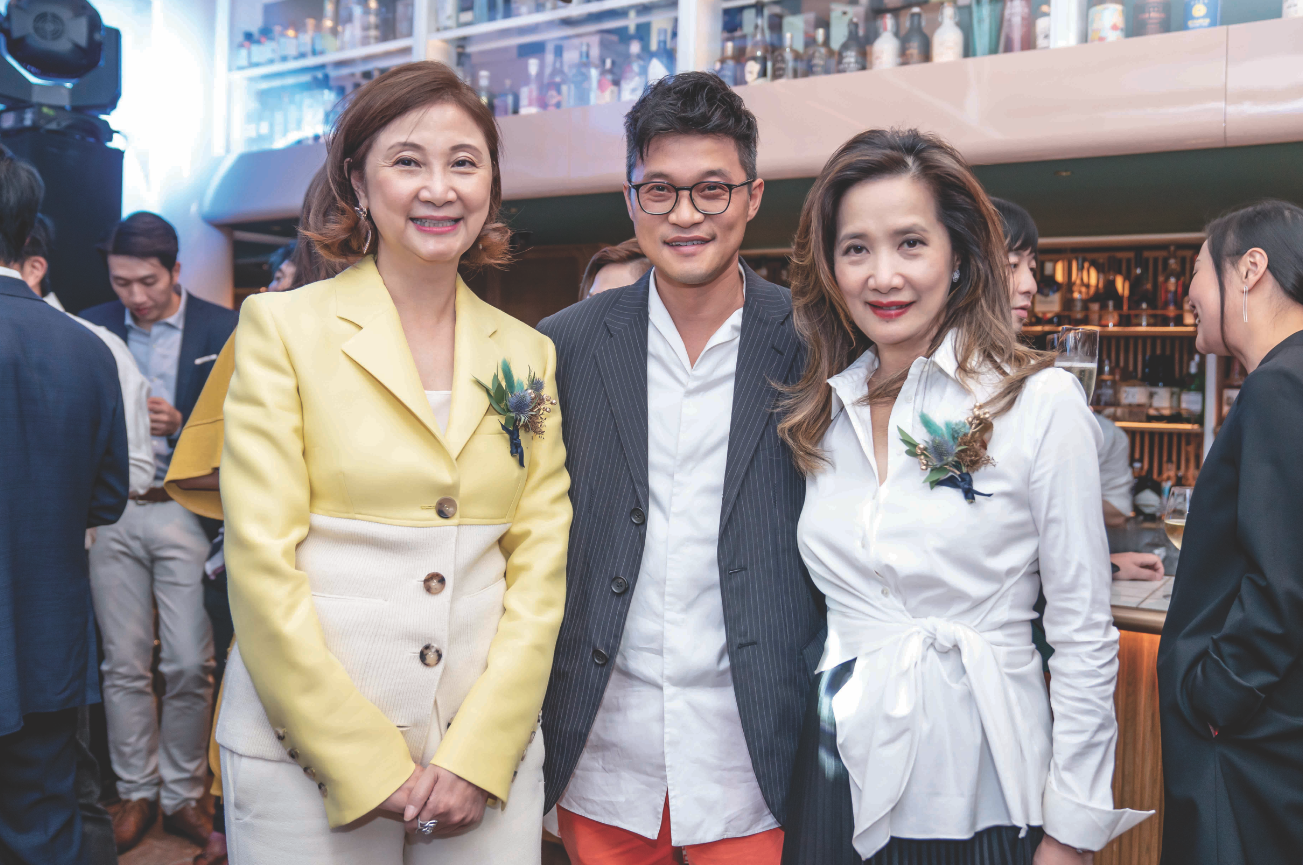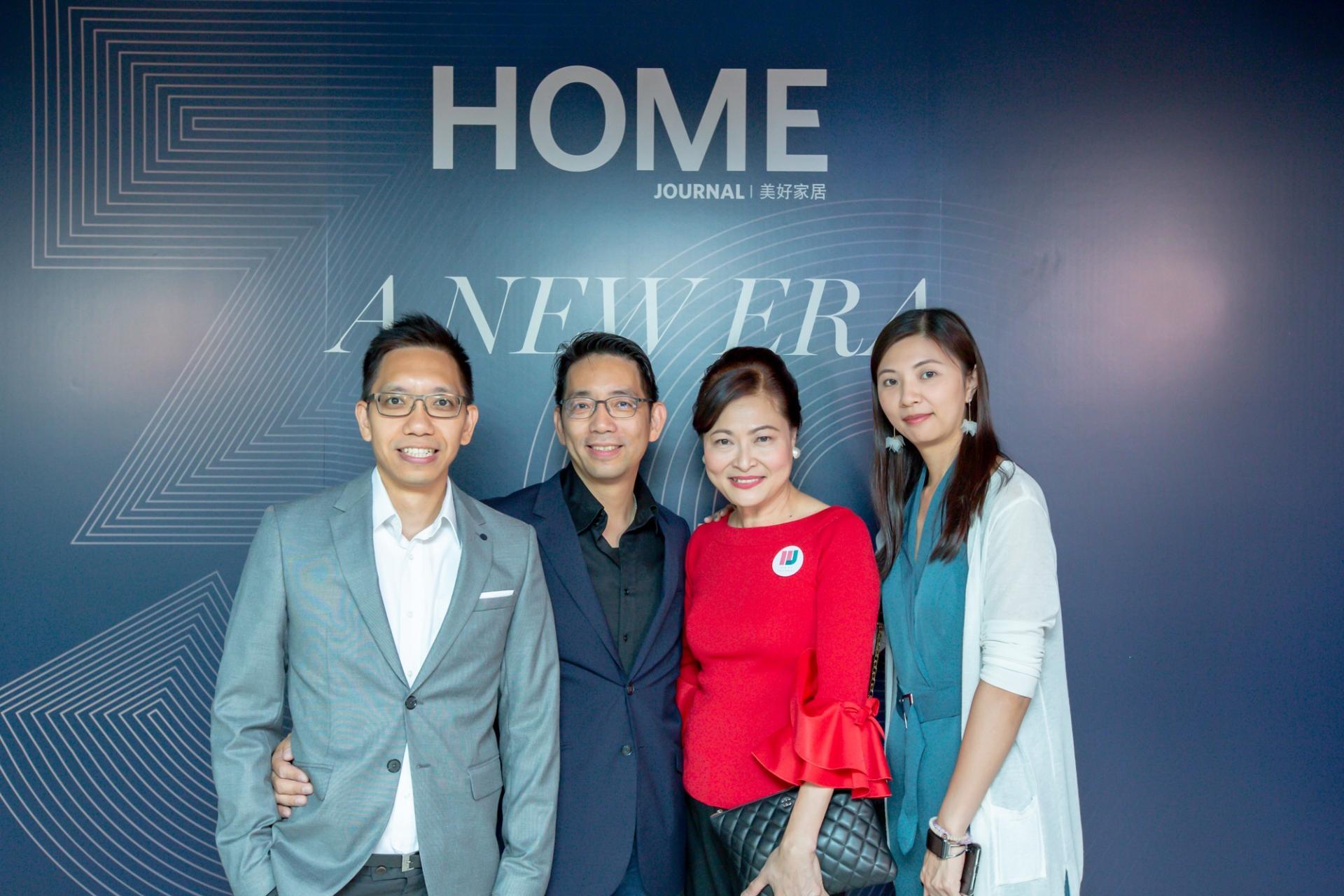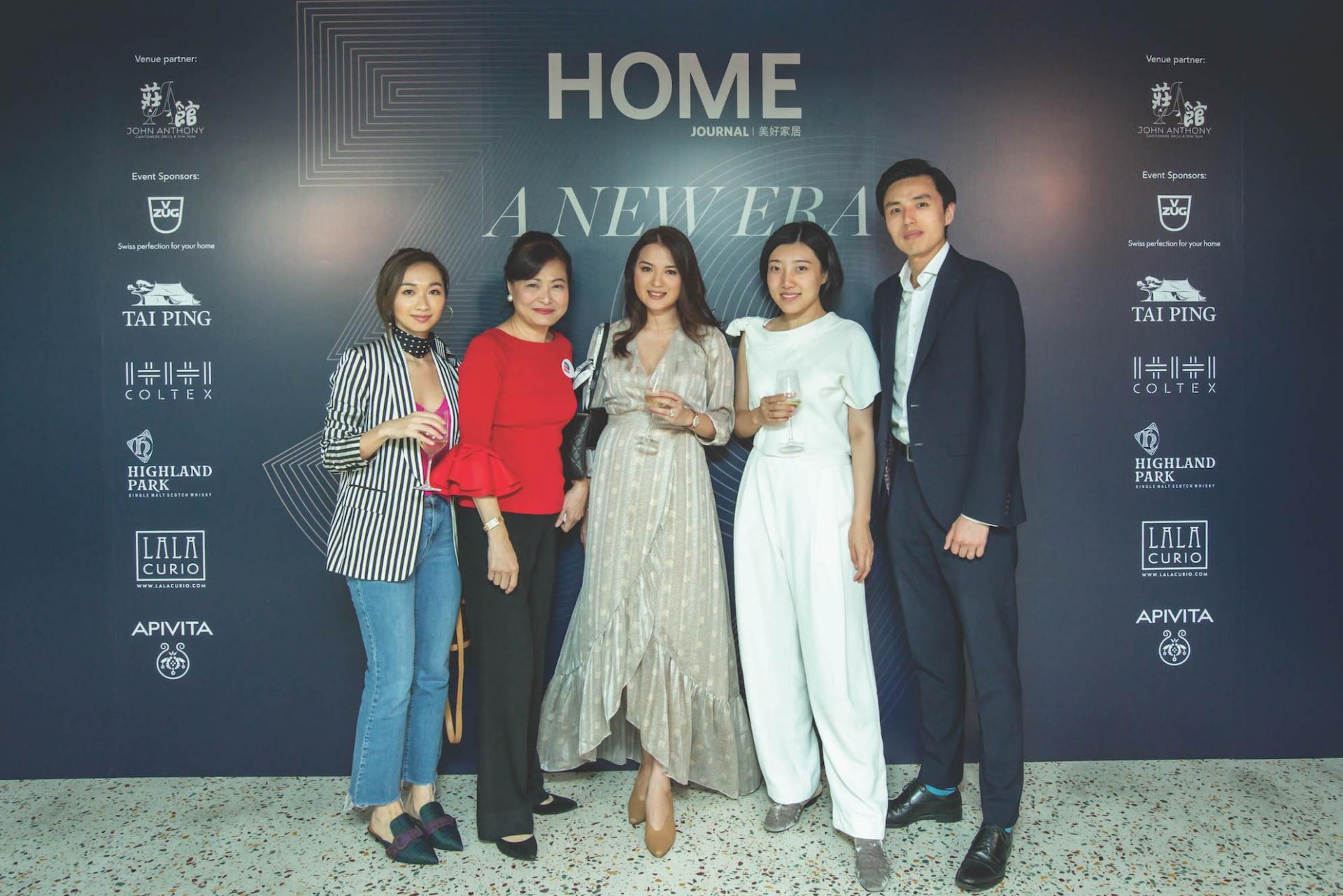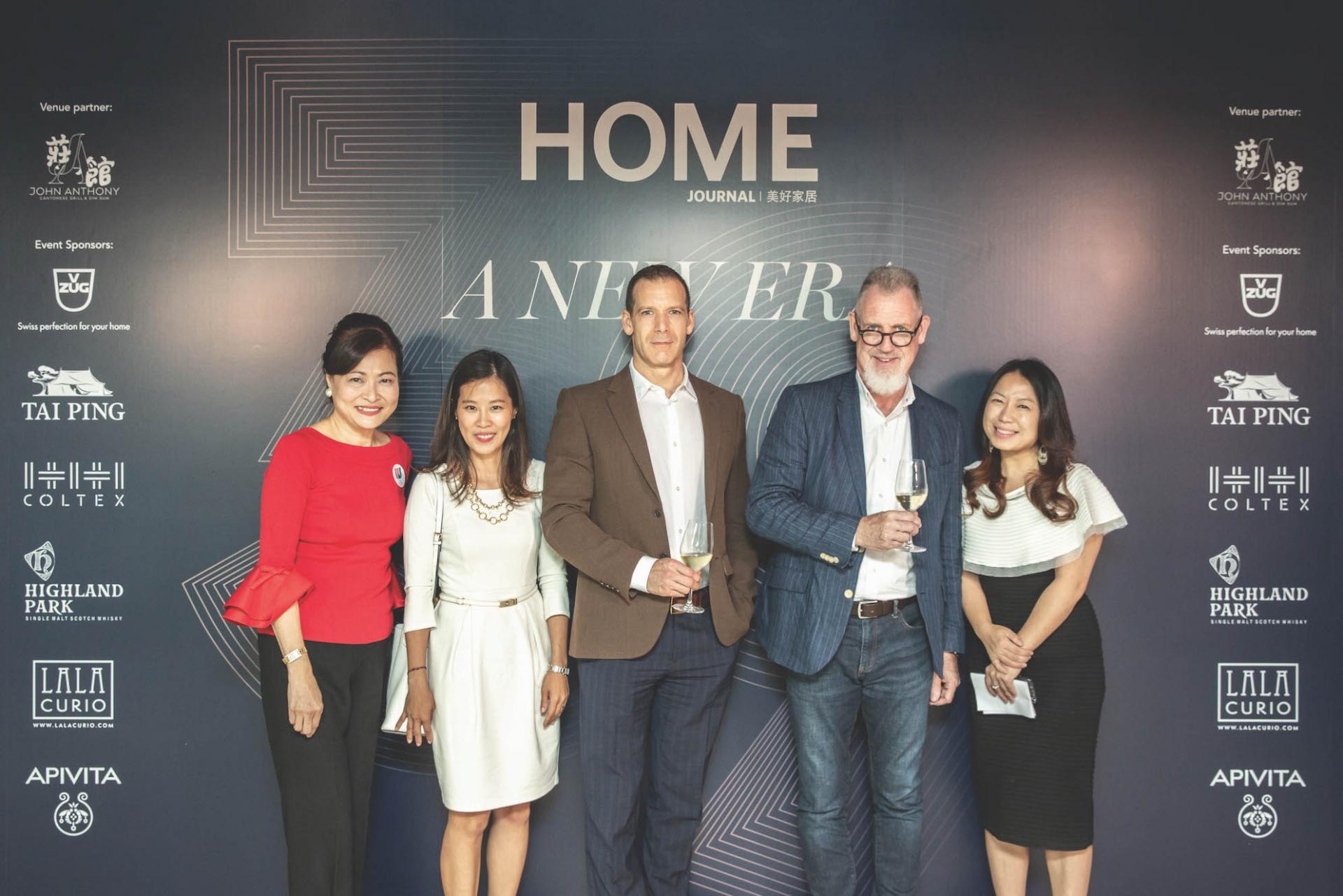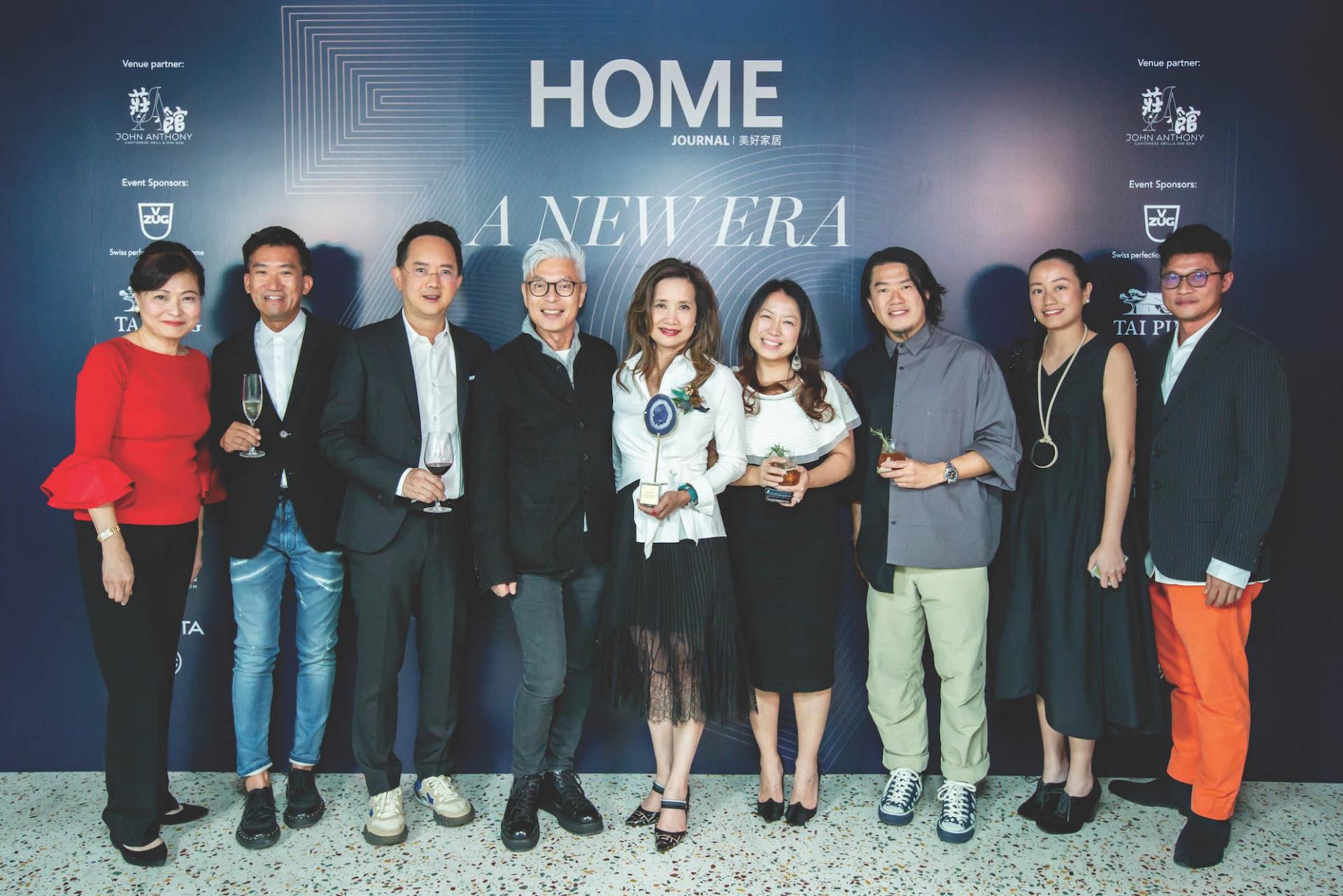 As guests made their way past the window-clad open kitchen – where chefs were whipping up a plethora of scrumptious canapés such as Iberico pork presca char siu, Australian scallops with Szechuan spices and beetroot dumplings – they were welcomed by Home Journal's publisher and editor Emily Leung and commercial director May Lee into the sultry, whimsical main hall that is set against a towering three-story zero-waste bar housing the city's largest gin collection.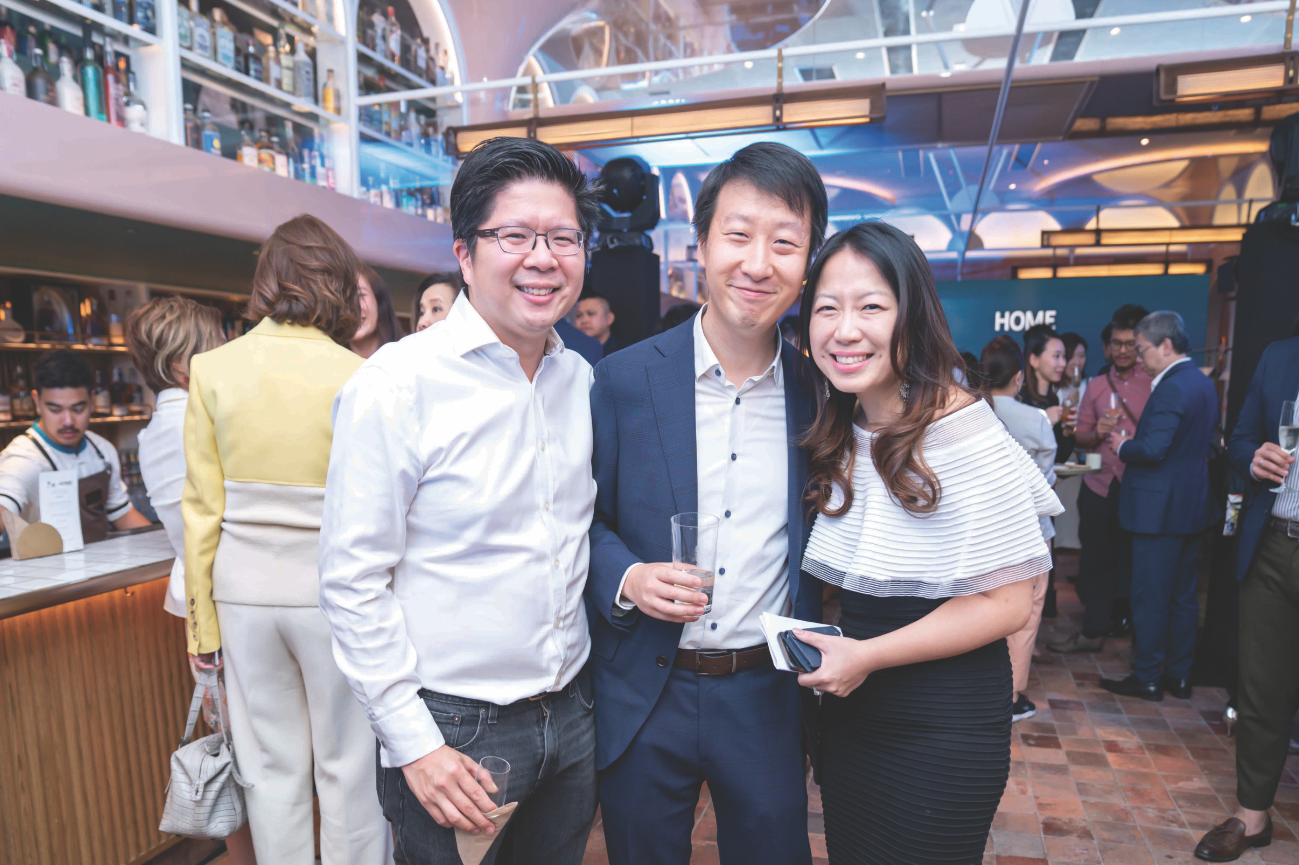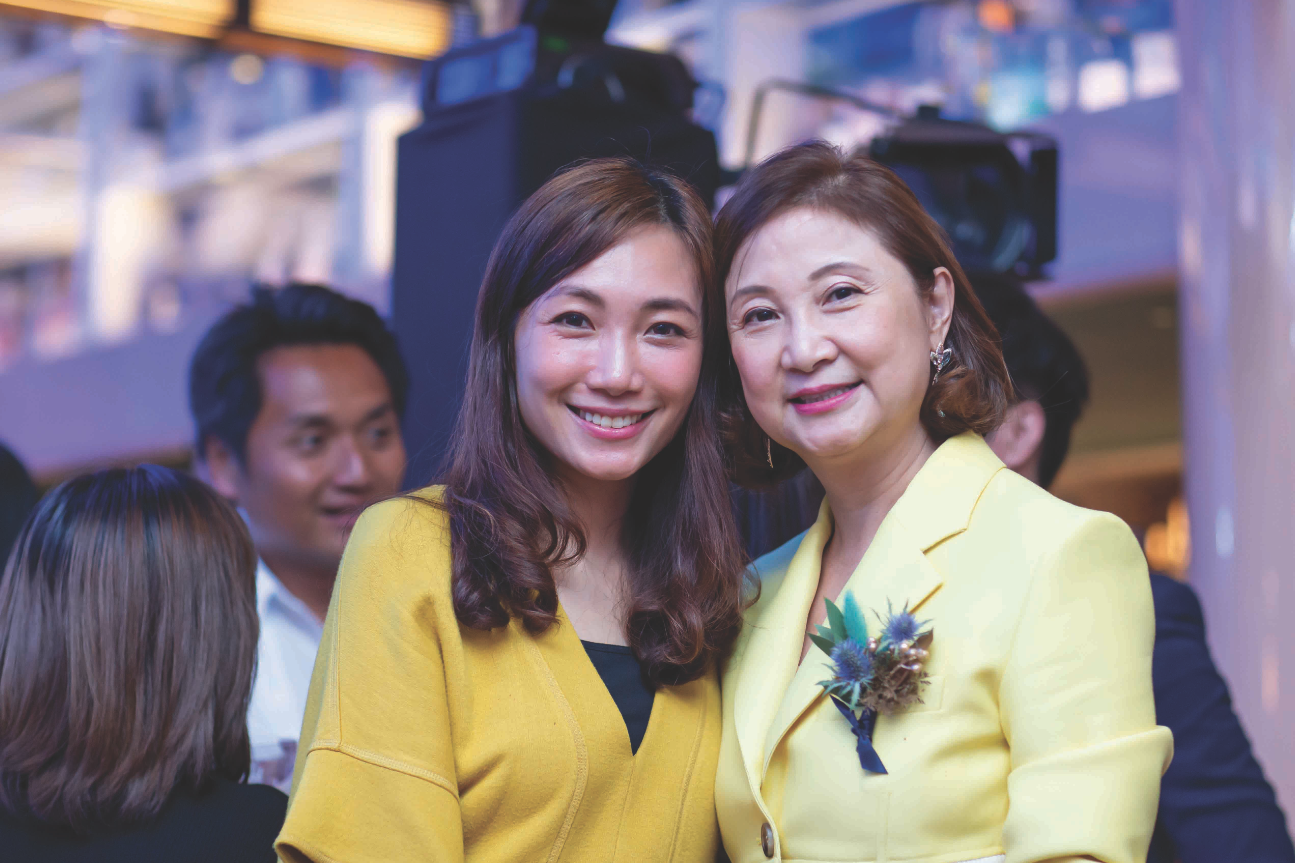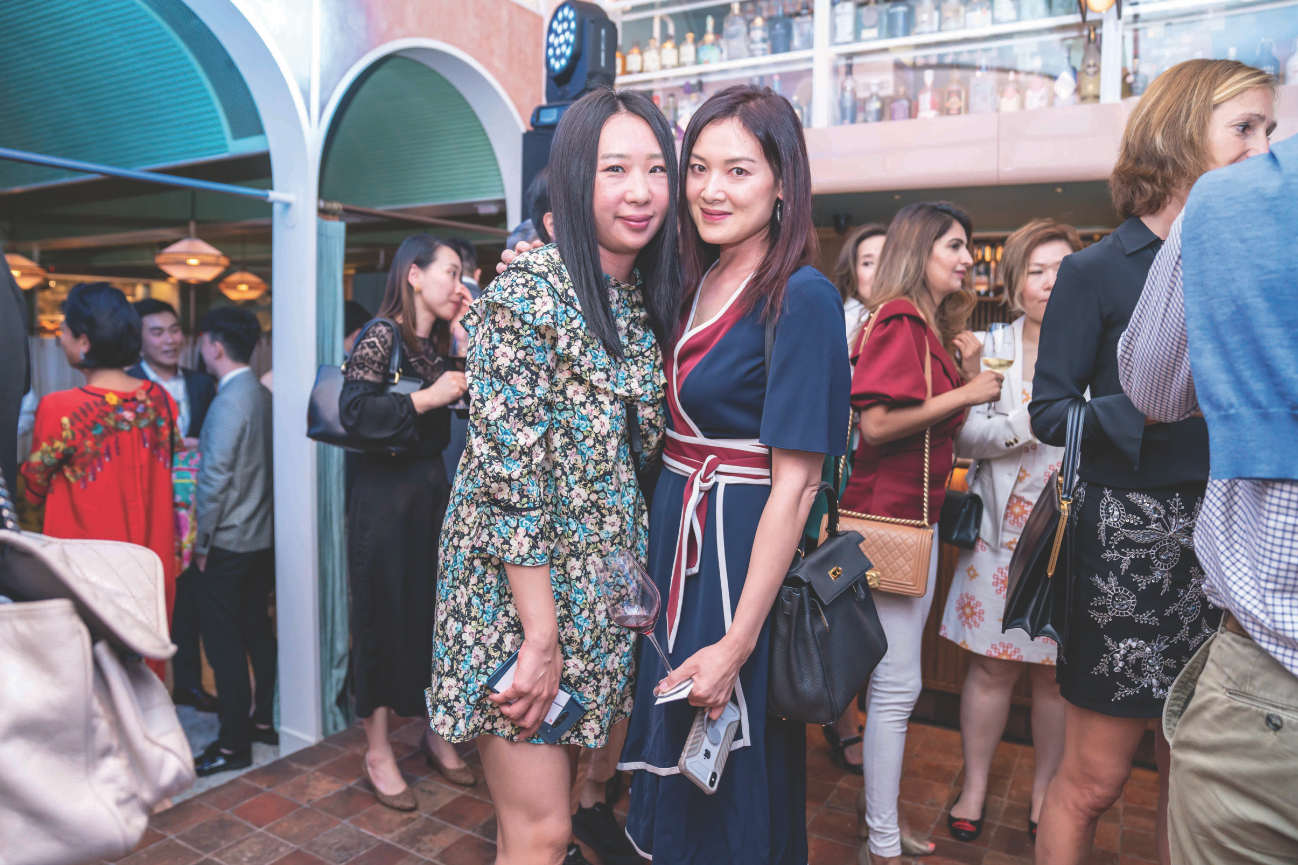 Under the soft incandescent lights and convivial atmosphere, guests mingled and sipped on cocktails from Highland Park's whiskey bar as they admired beautiful new carpet collections from Tai Ping, the state-of-the-art Refresh Butler from V-Zug and luscious furnishings from Coltex.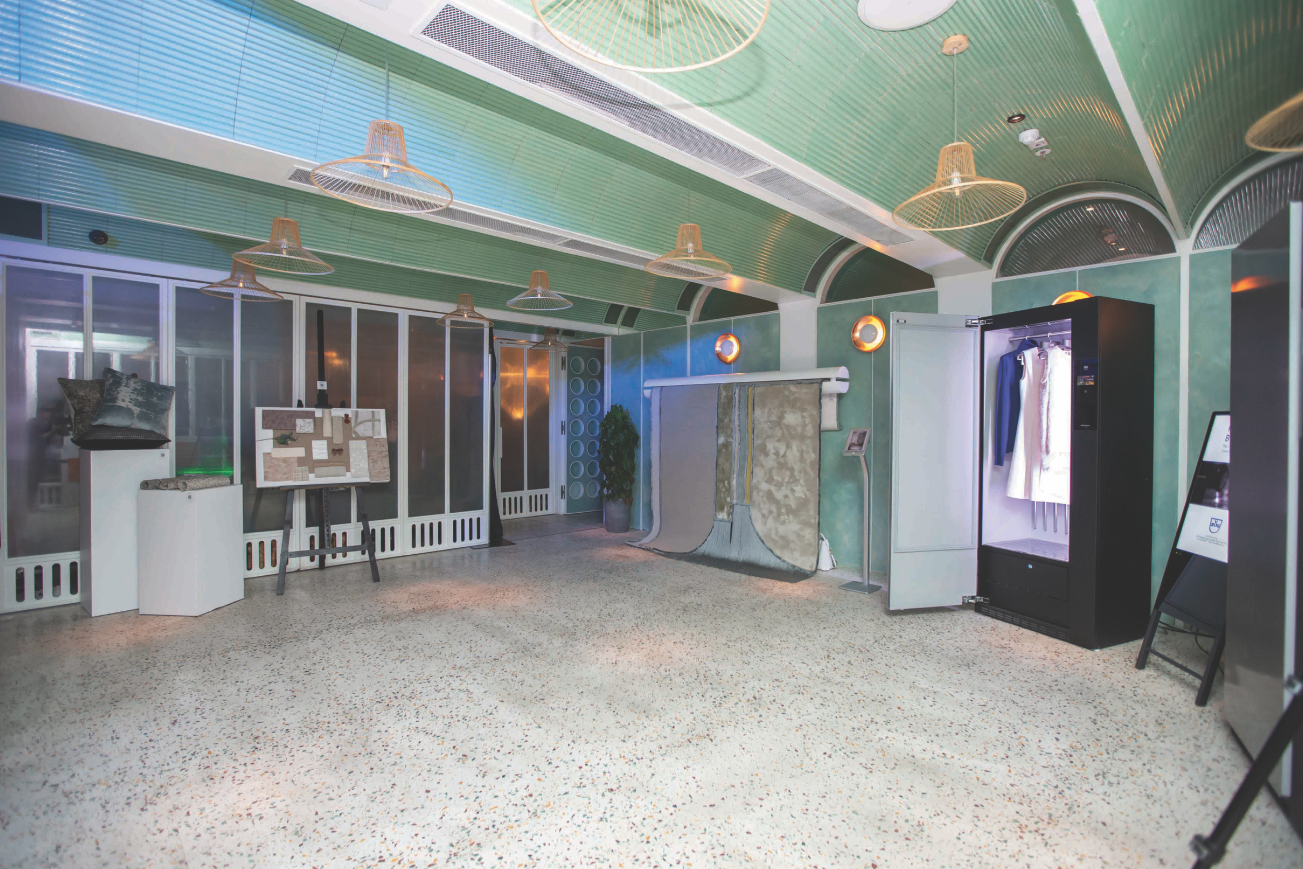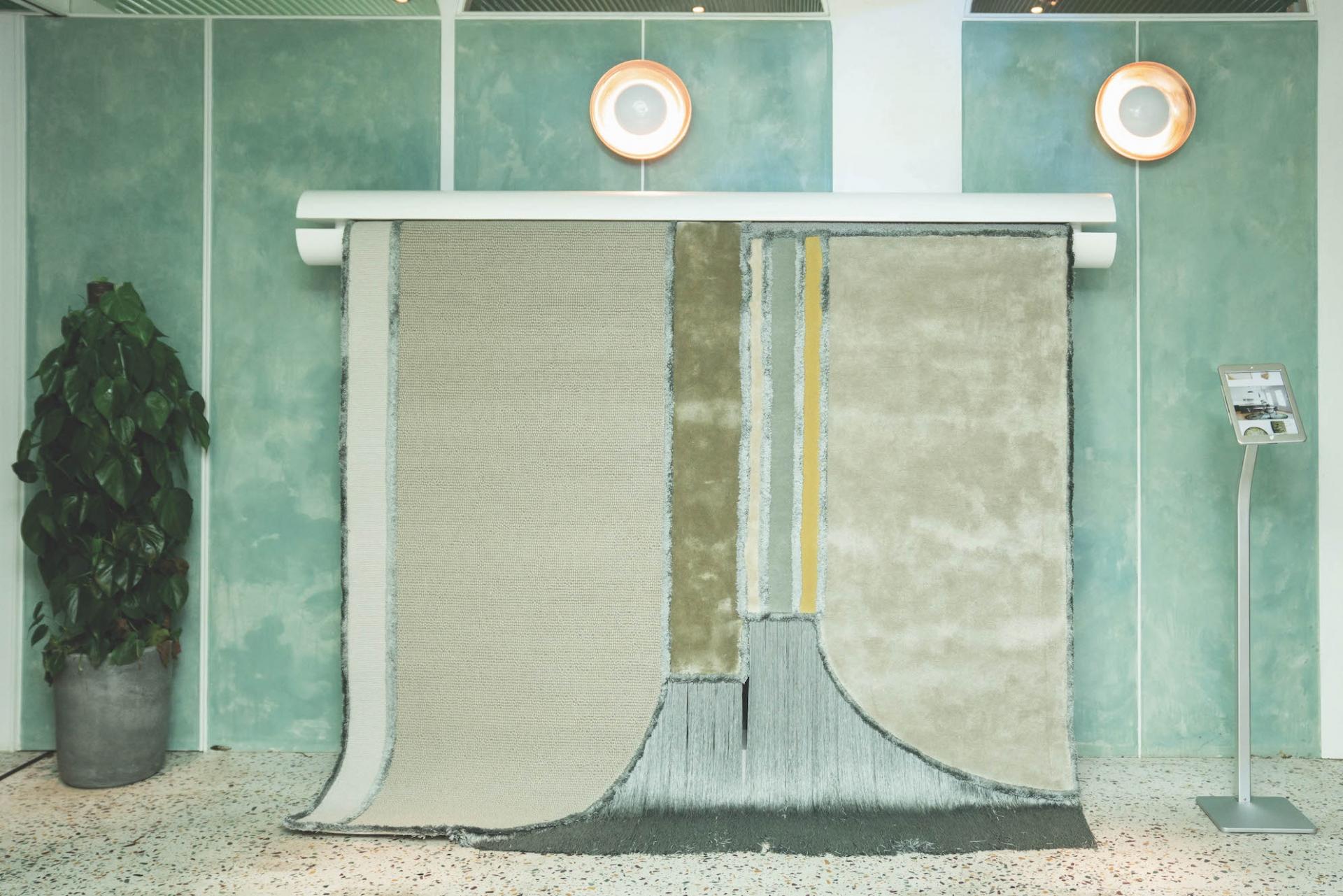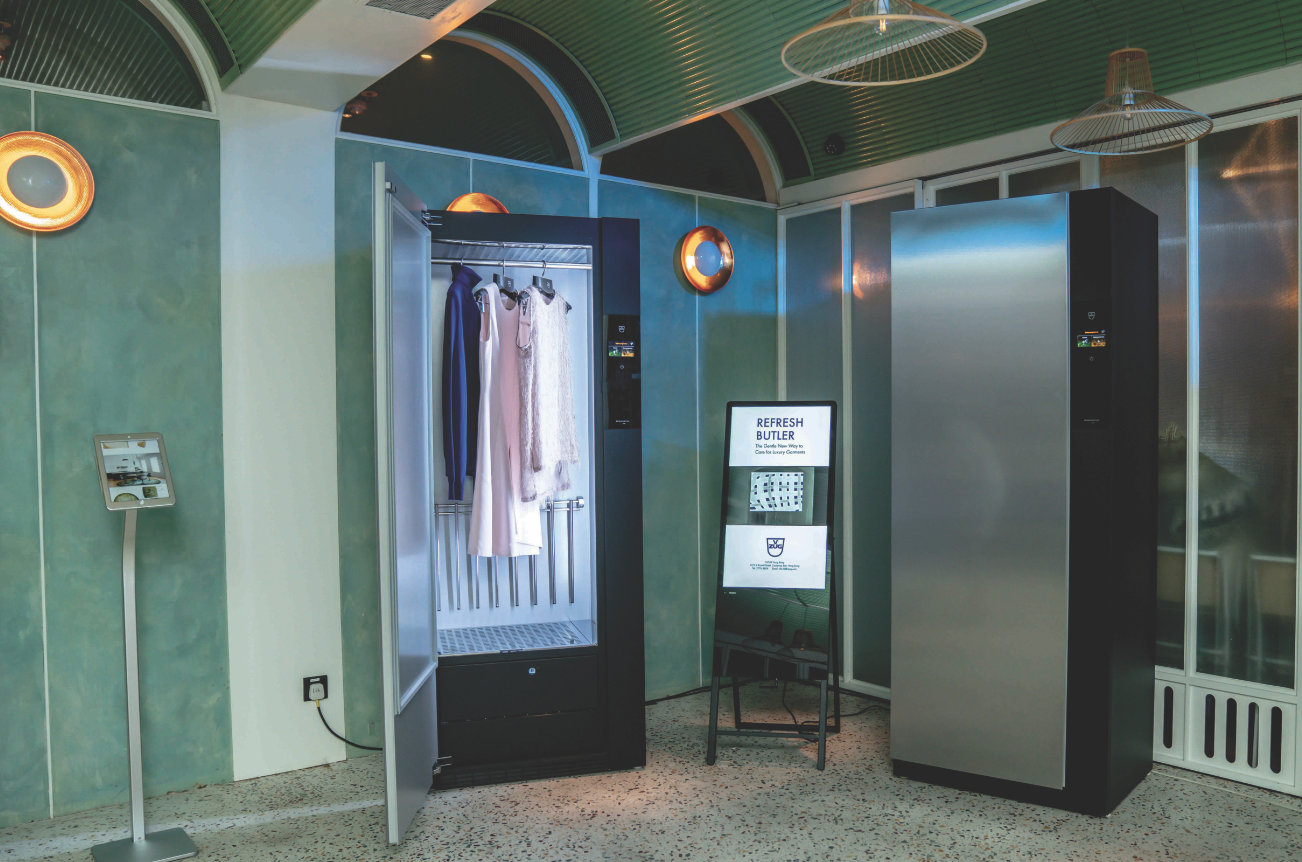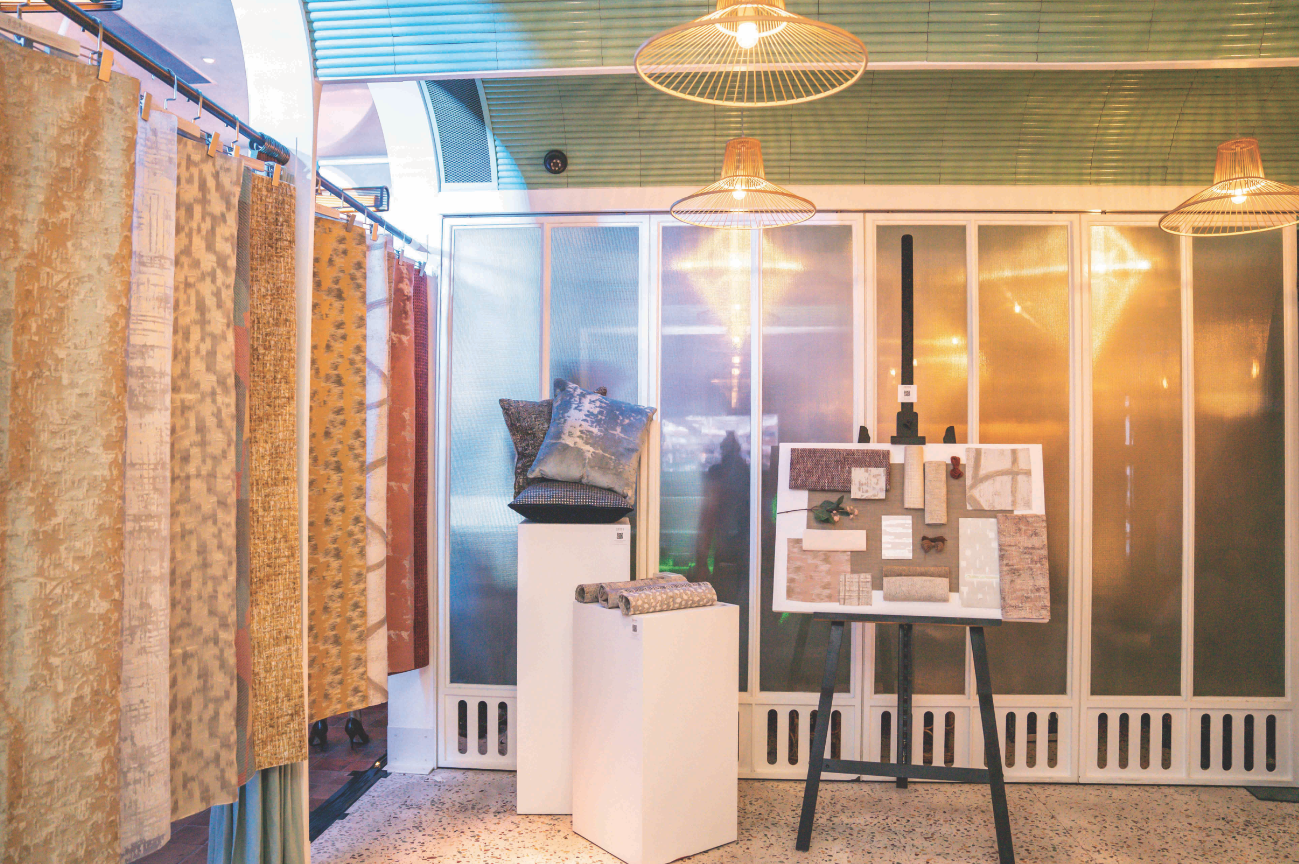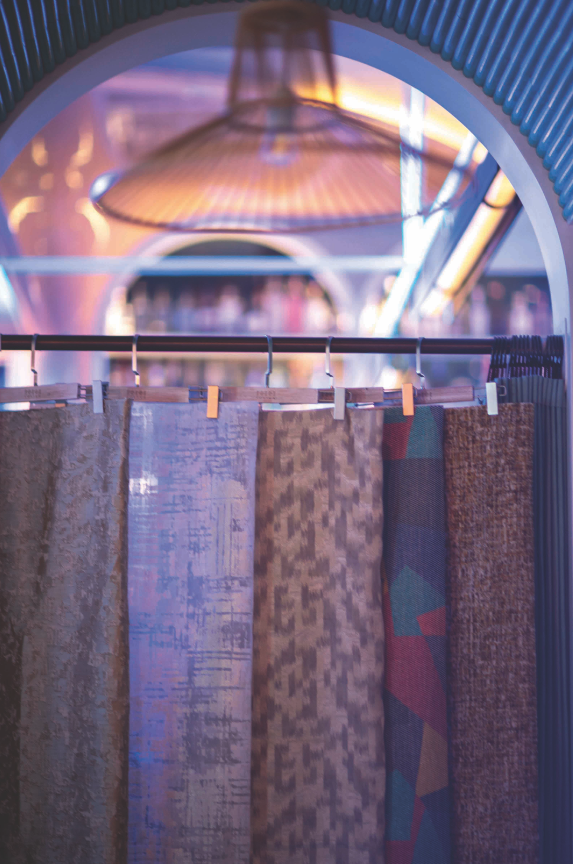 The evening culminated in a highly anticipated ceremony with Home Journal's CEO Joseph Kam taking to the stage to present a video chronicling the magazine's evolution and highlights over the years; he also announced the official inauguration of Asia Designers Community (ADC), a brand new, first-of-its-kind platform in Asia under the Home Journal brand with a mission to promote and showcase Asian talent across the whole spectrum of design, ranging from interior design, architecture, art and culture, to furnishings, textiles and urban design.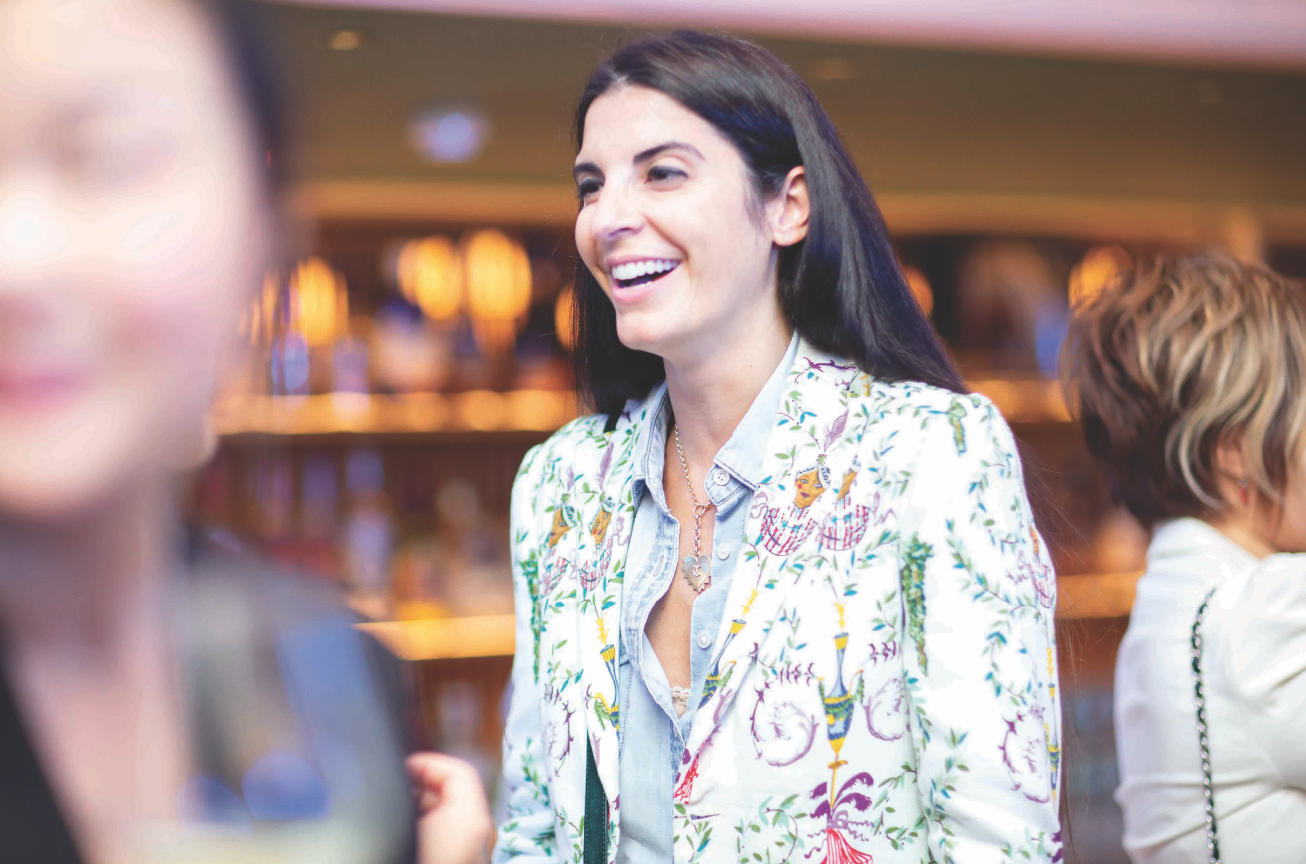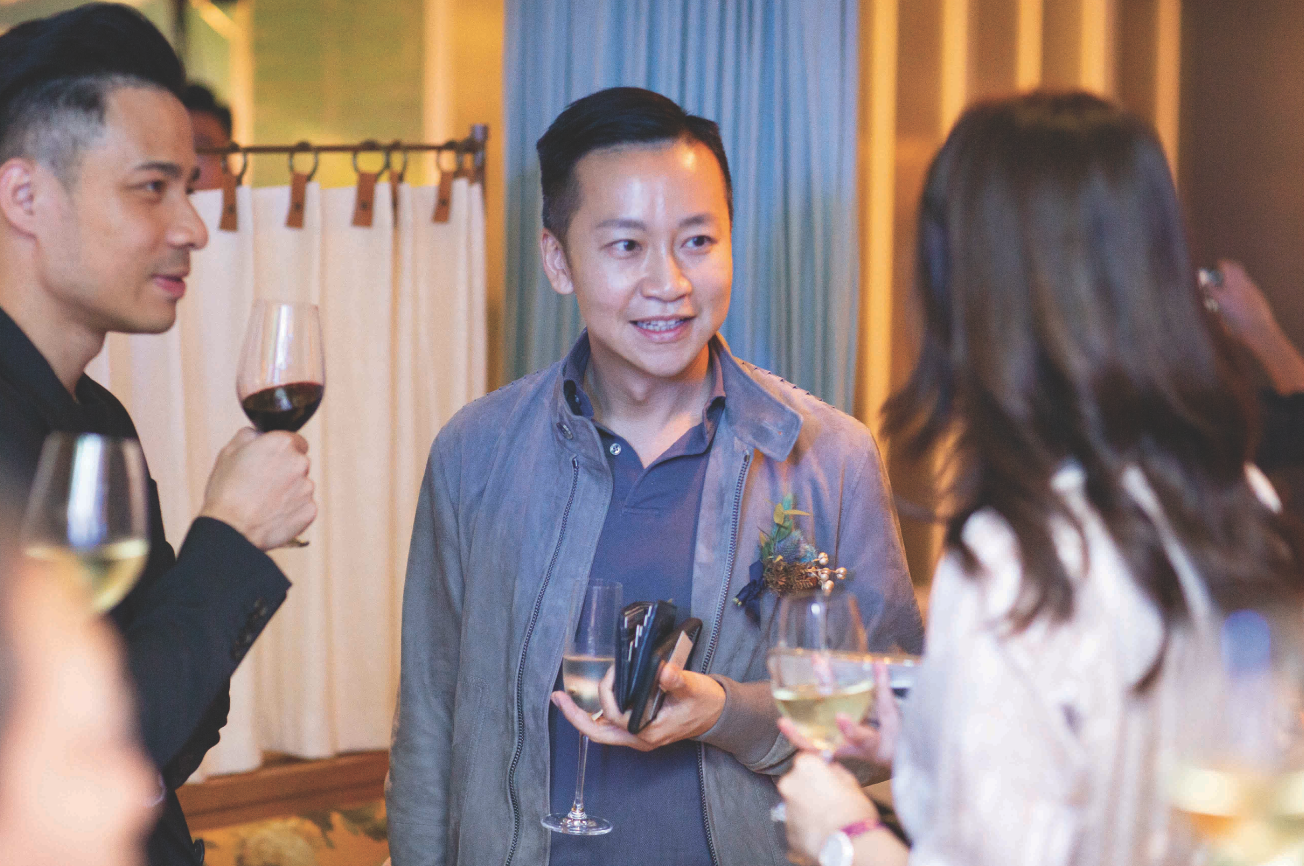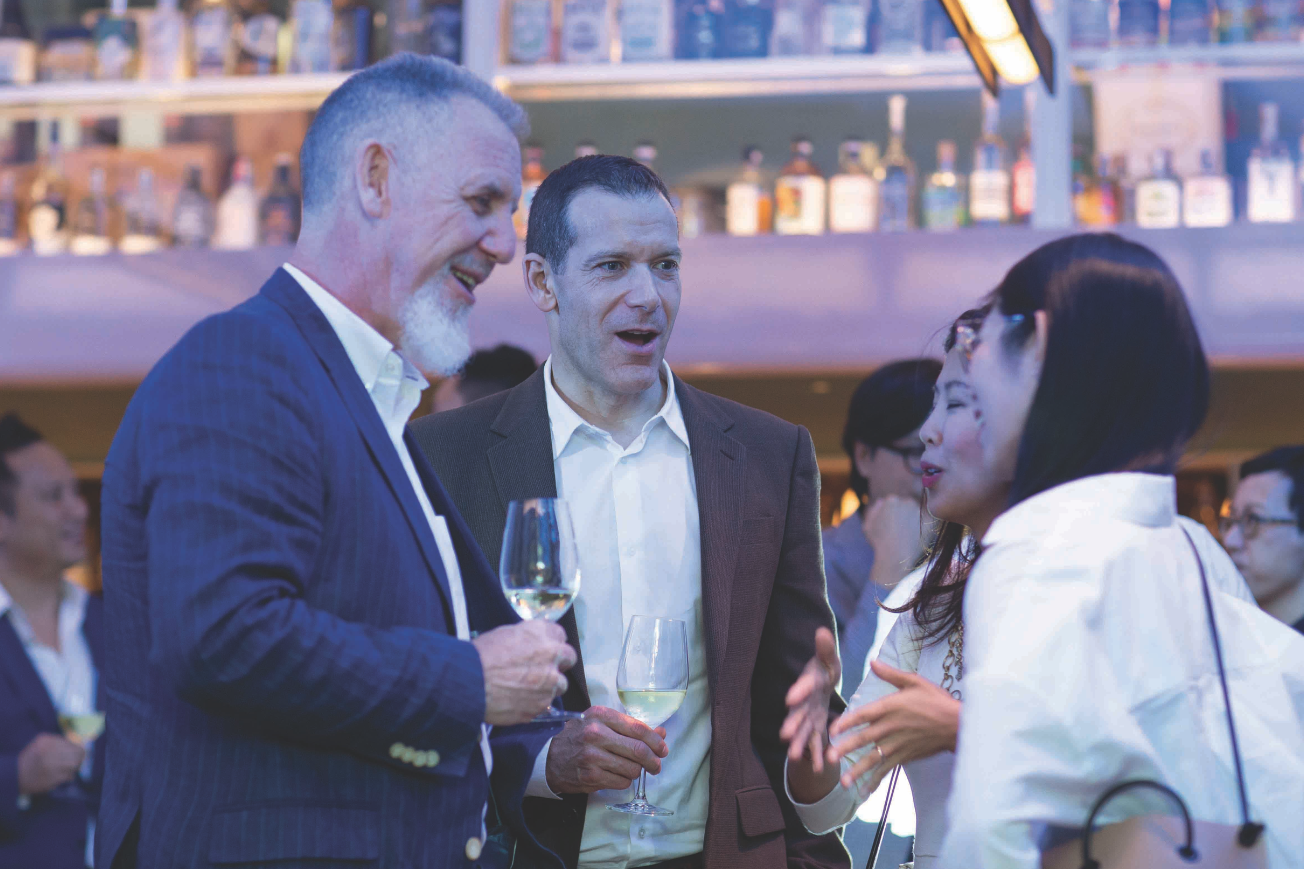 "2019 has been a good year for Home Journal and we are riding on our recent success with the launch of ADC, Asia's first community to bridge the gap between designers, artisans, suppliers, homeowners and developers," says Joseph. "It's not easy to keep up our standards over 39 years to become one of the most trusted media companies among designers, homeowners and brands, but we have accomplished this mission. We are now ready to take the brand into a new era – the best is yet to come."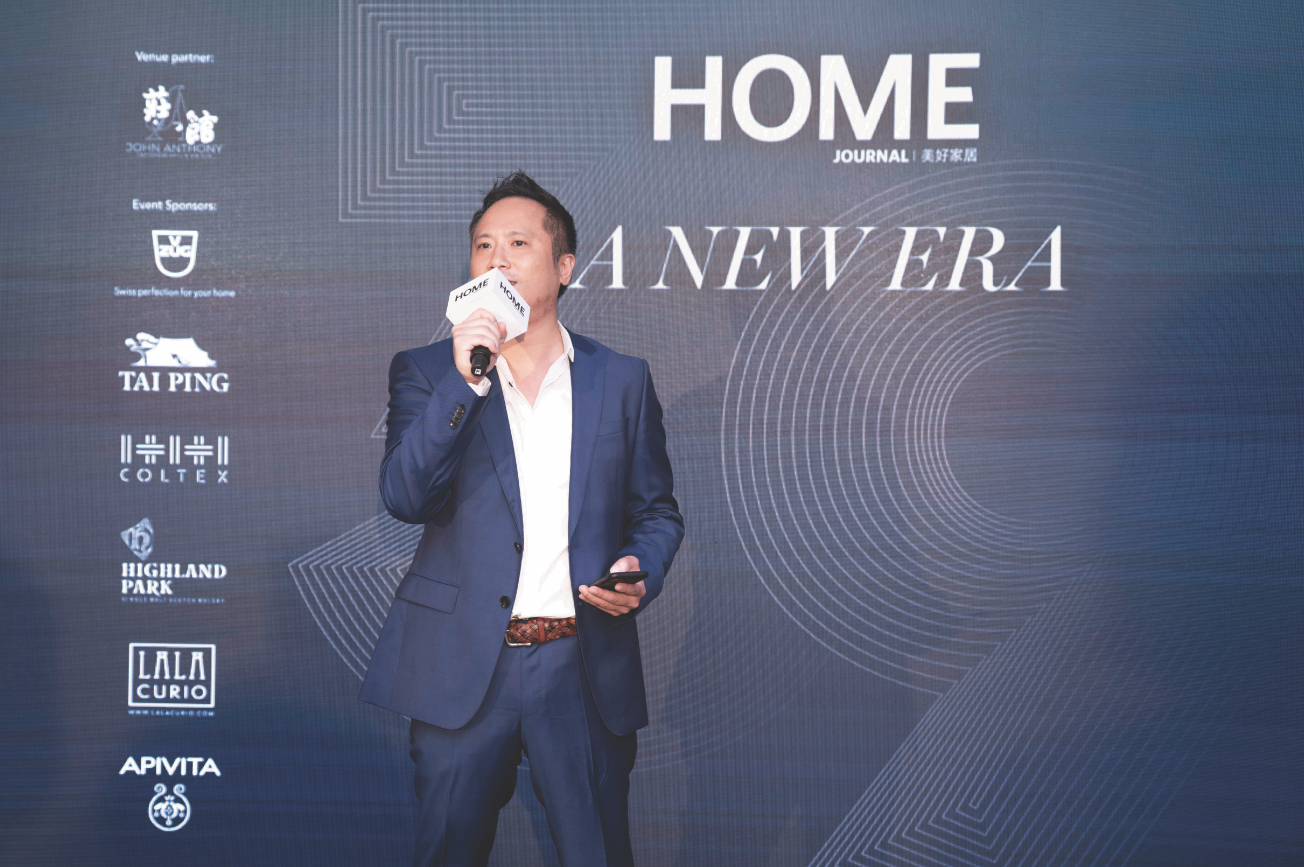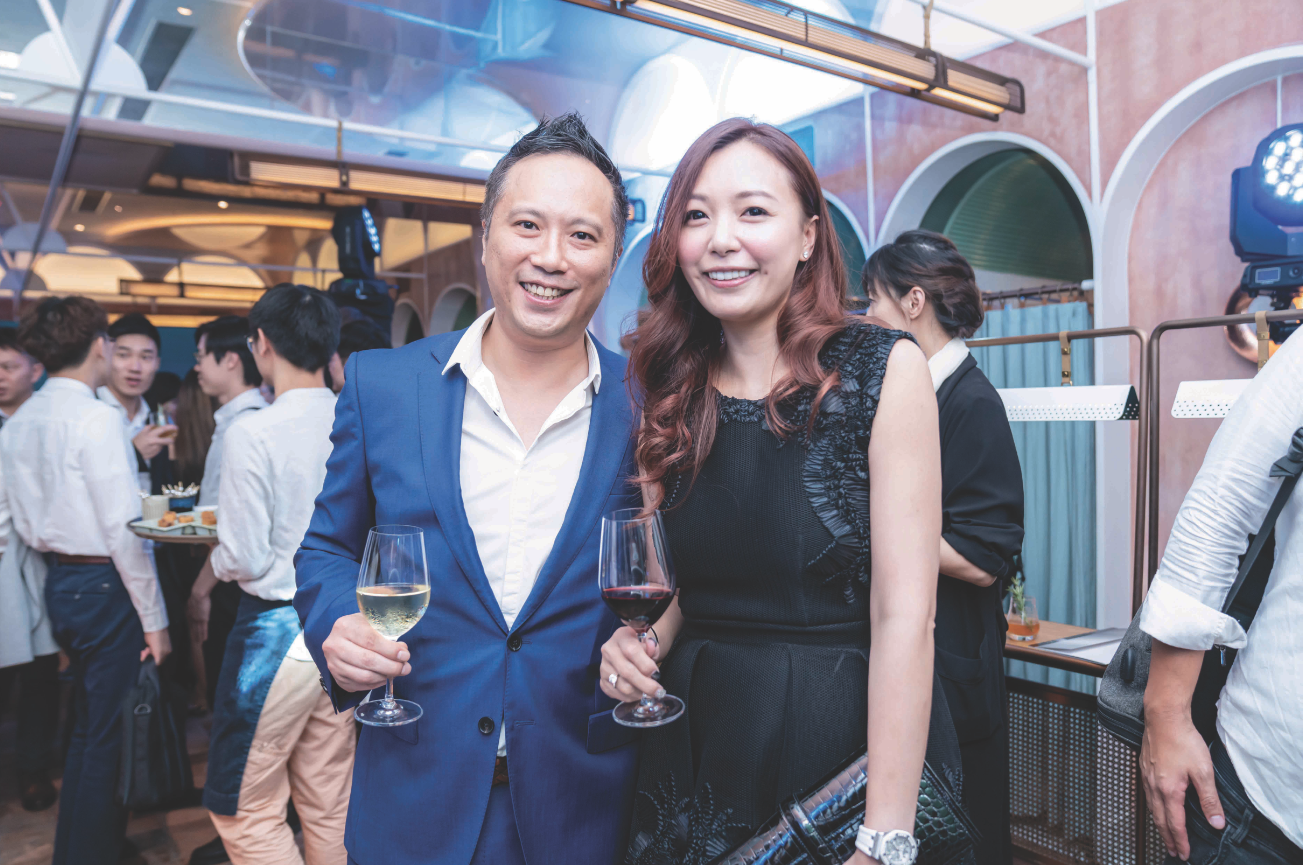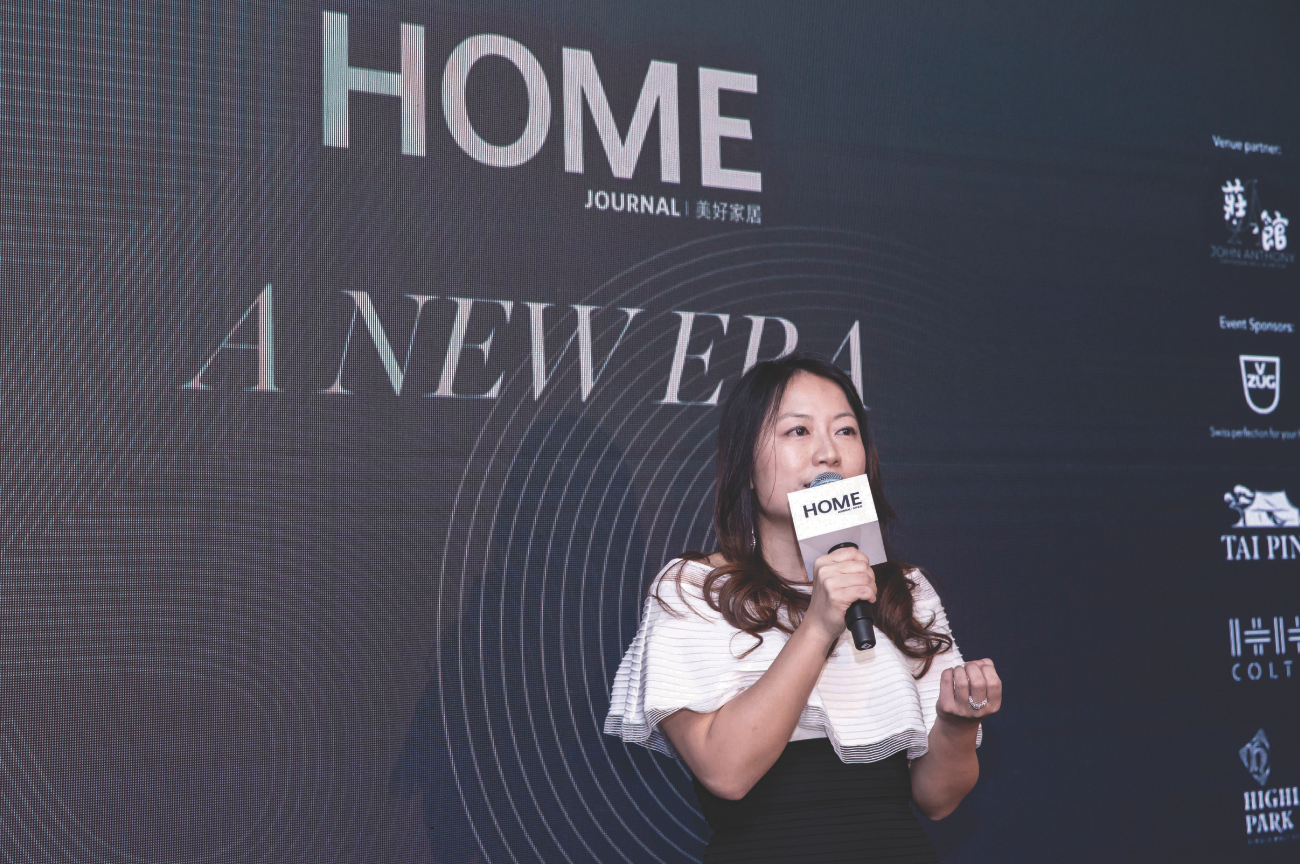 Edipresse Media Asia executive chairman and CEO, Michel Lamunière was welcomed onto the stage alongside Emily to present bespoke award trophies by Lala Curio to Asia Designers Community's inaugural ambassadors: Ed Ng and Terence Ngan (founders of AB Concept), Frank Leung (founder and principle of via.), Nelson Chow (founder and principal of NCDA), Bonnae Gokson (entrepreneur and founder of Sevva and Ms B's Cakery), Anita Tang (deputy general manager of Henderson Land), Catherine Kwai (founder and managing director of Kwai Fung Hin Art Gallery), Iwan Sunito (chairman and CEO of Crown Group), Soo K. Chan (founding principal and design director at SCDA Architects) and Ou Baholyodhin (chief creative officer of Sansiri). These design powerhouses will help drive the mission of the community in the following year.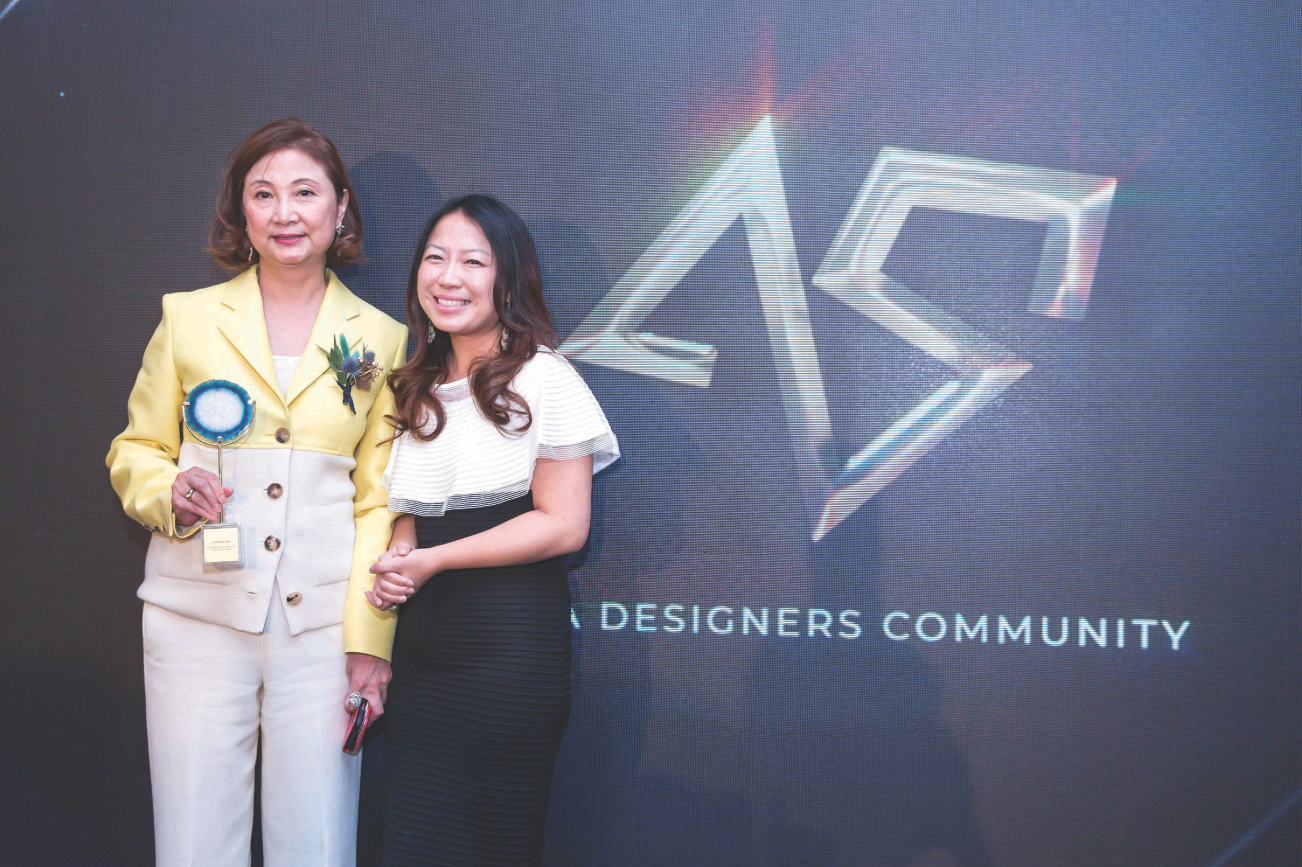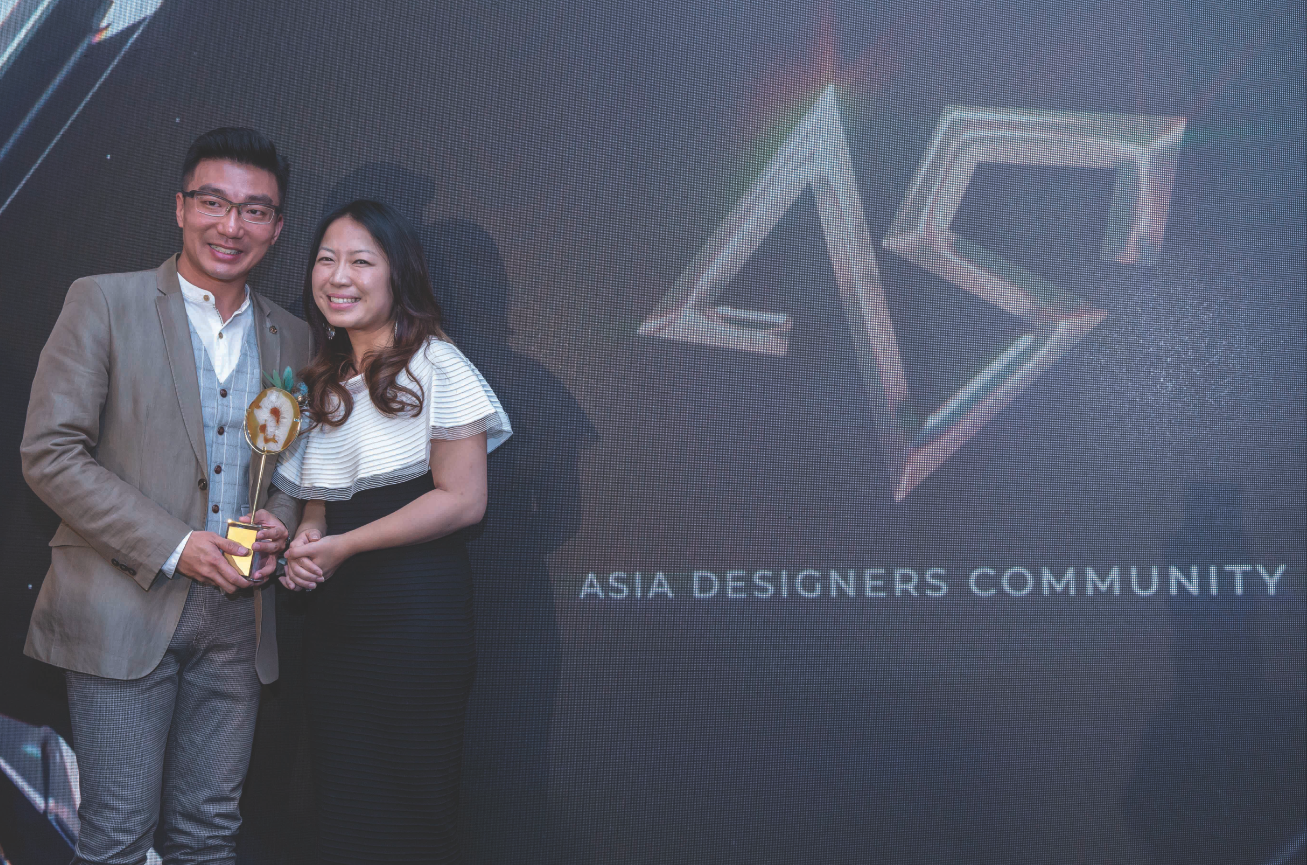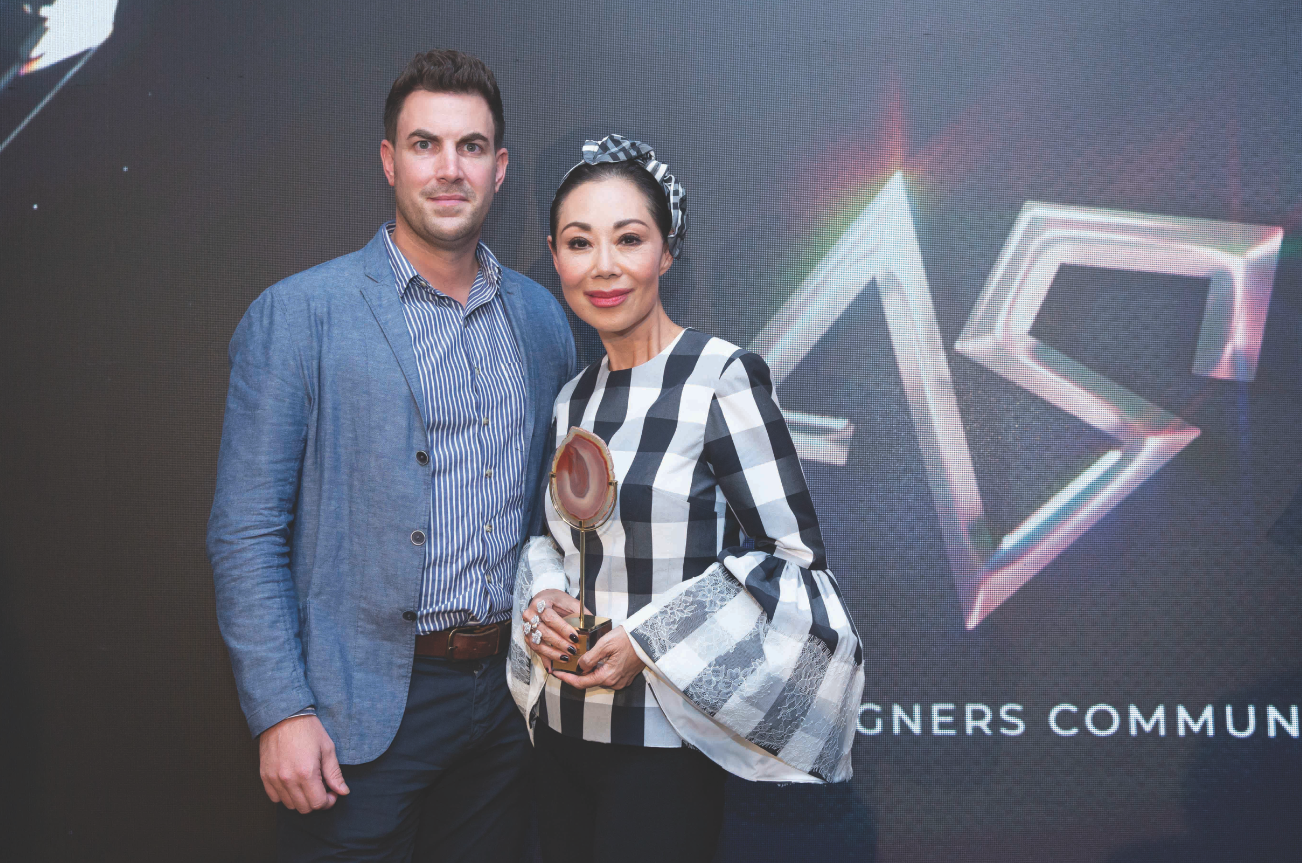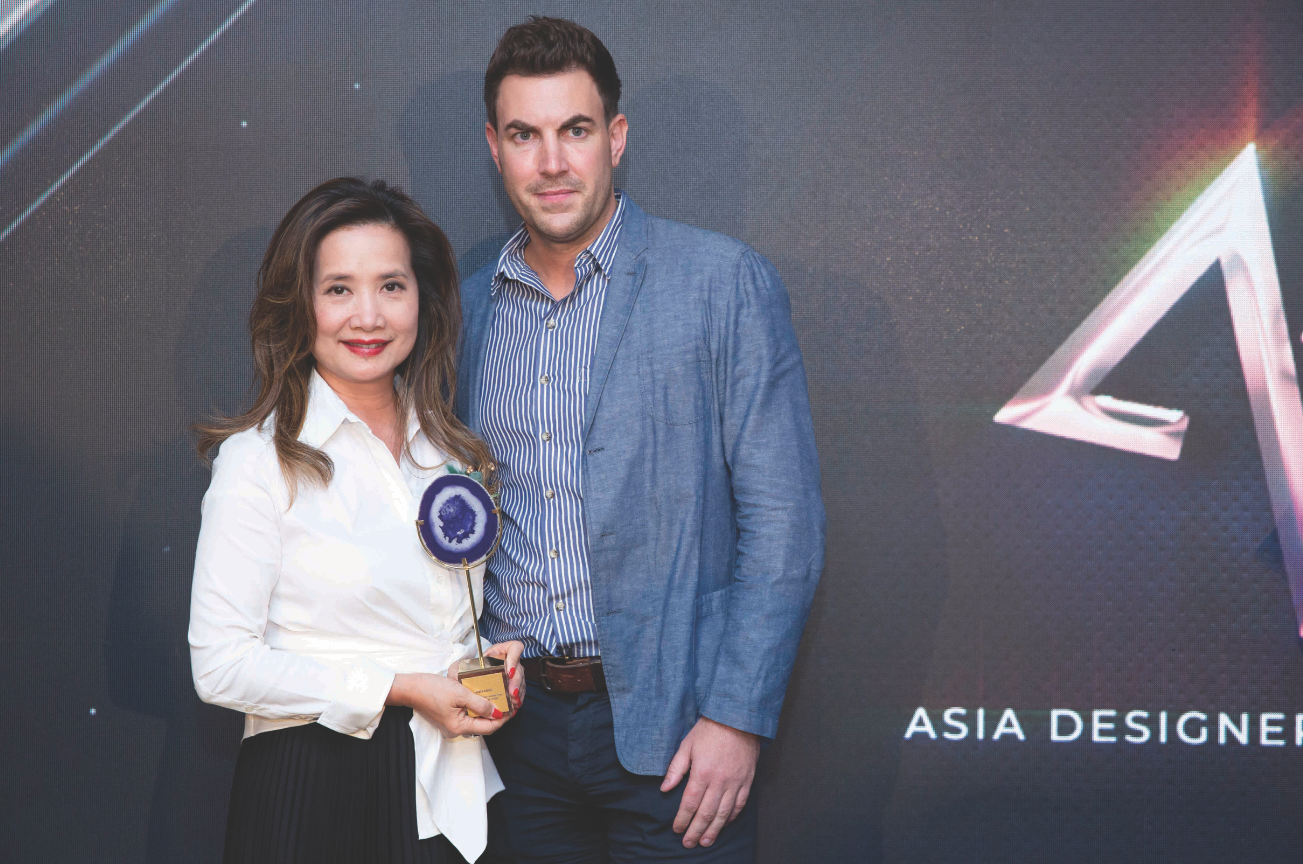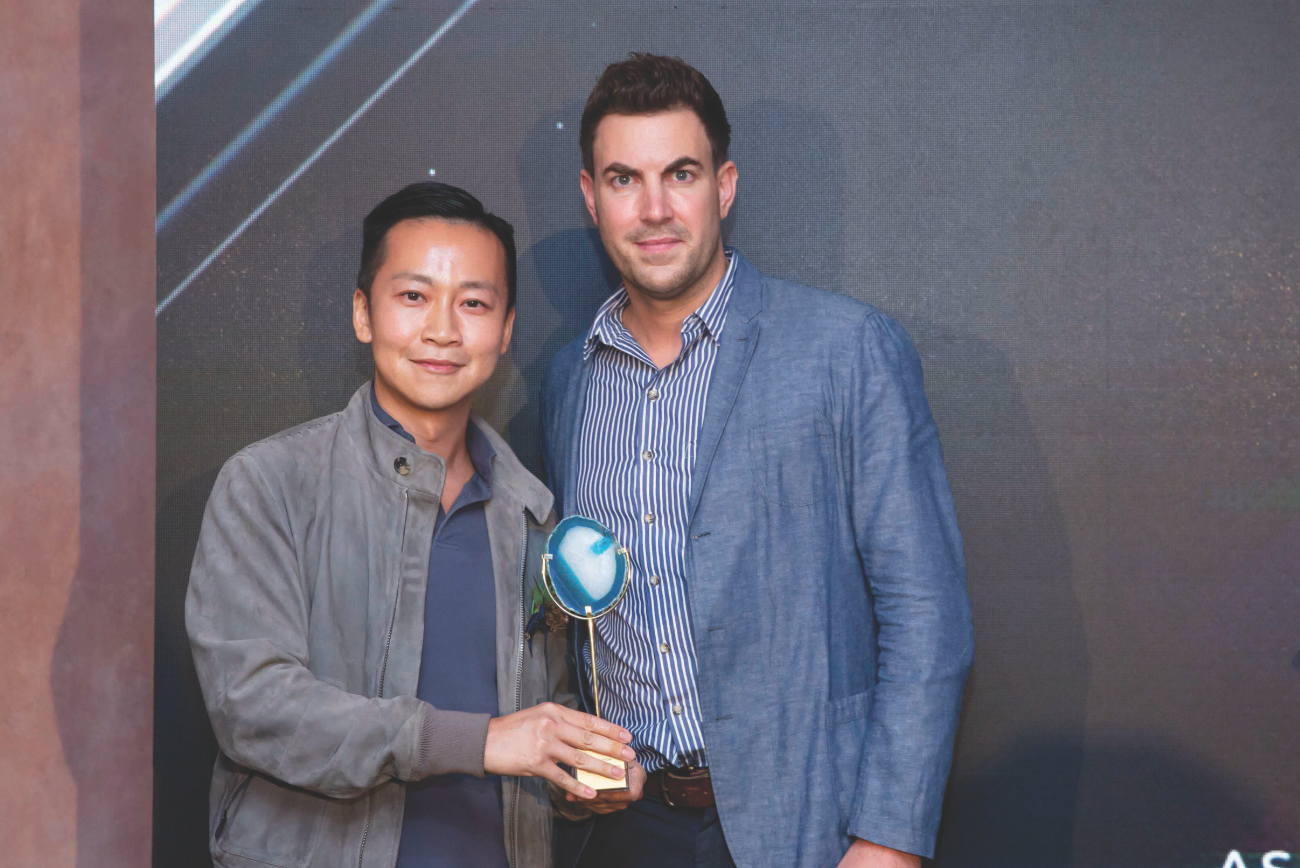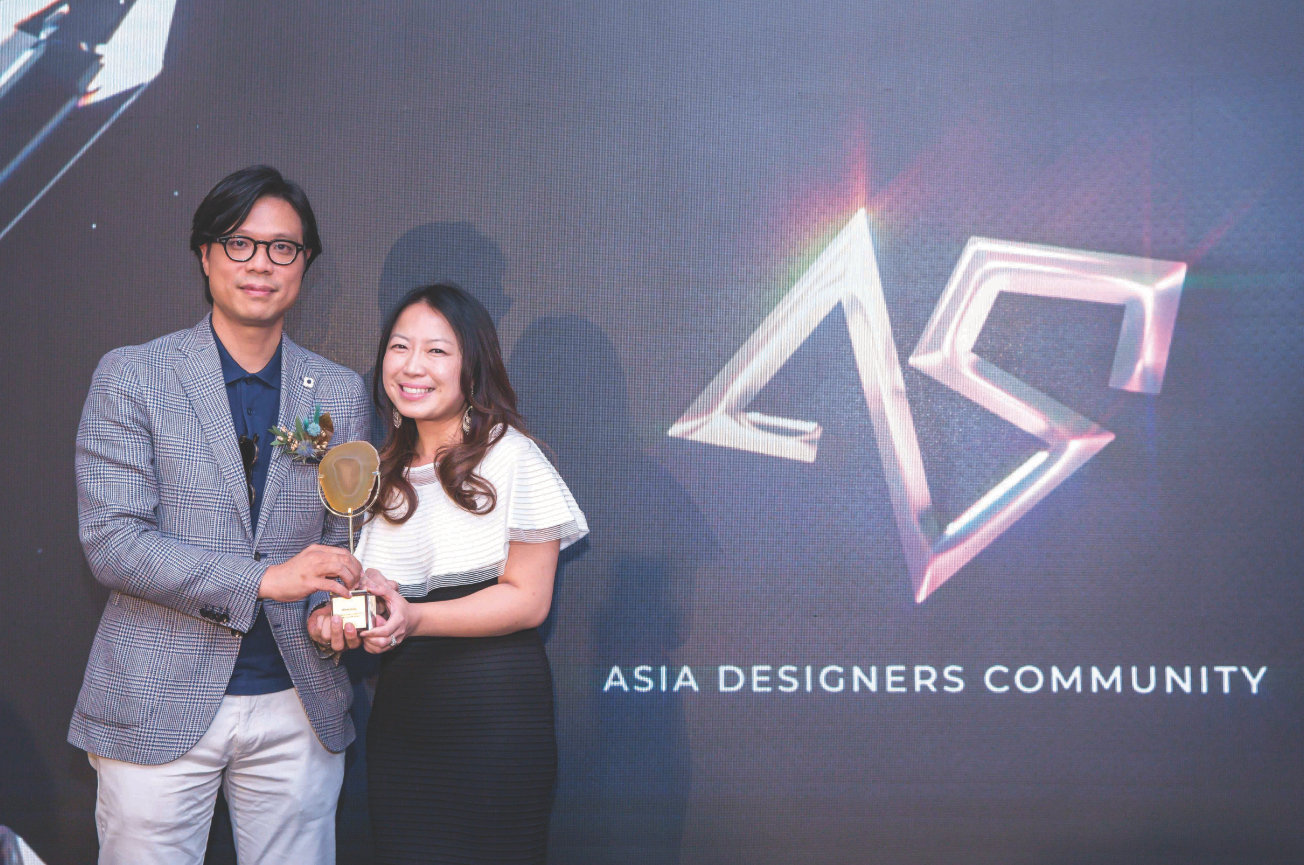 "Design is fundamentally important to the future," Emily enthuses. "It's also an education – we want the younger talent and community to stay passionate in their field and understand the opportunities so they can become global pioneers. If we want to keep pushing boundaries when it comes to design, we need to do it together and we implore you to join us."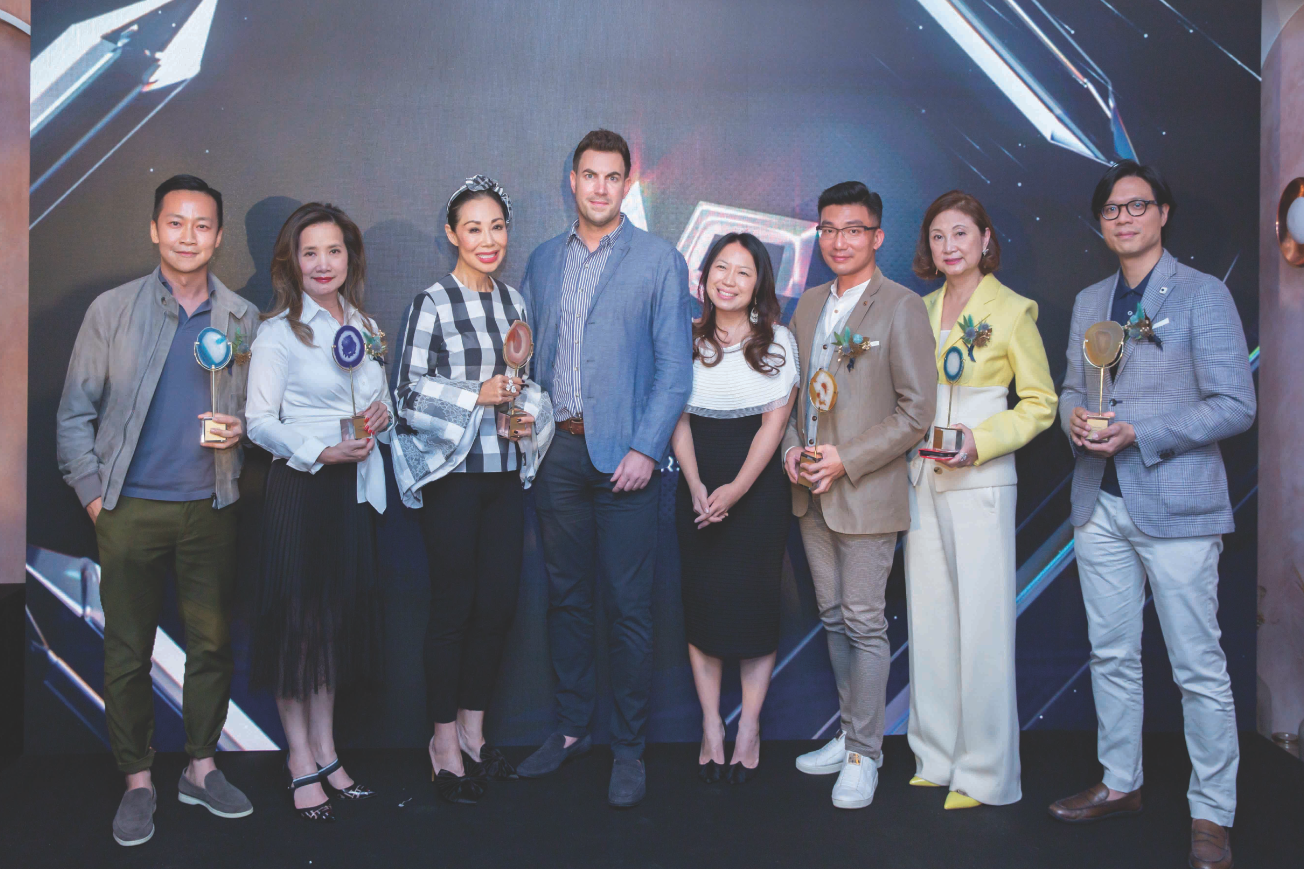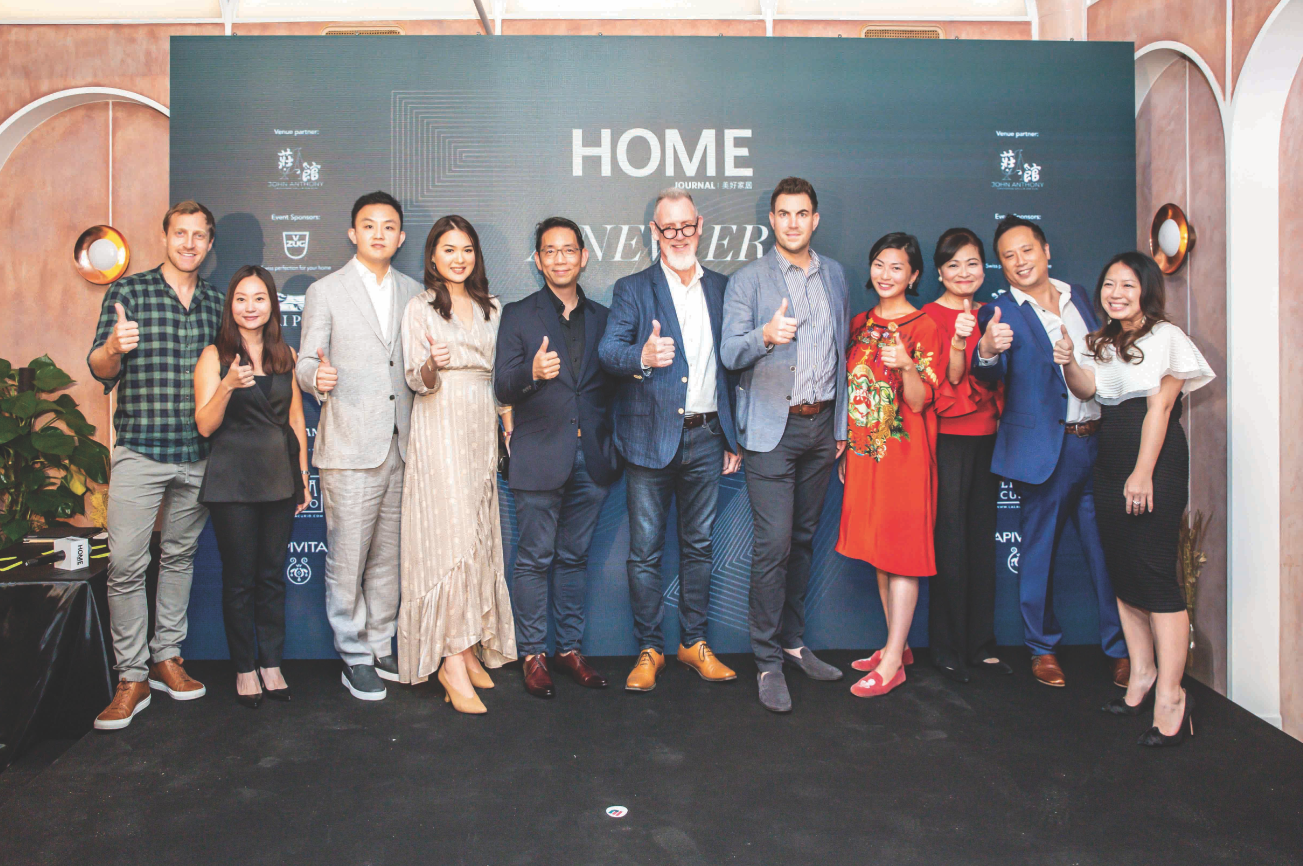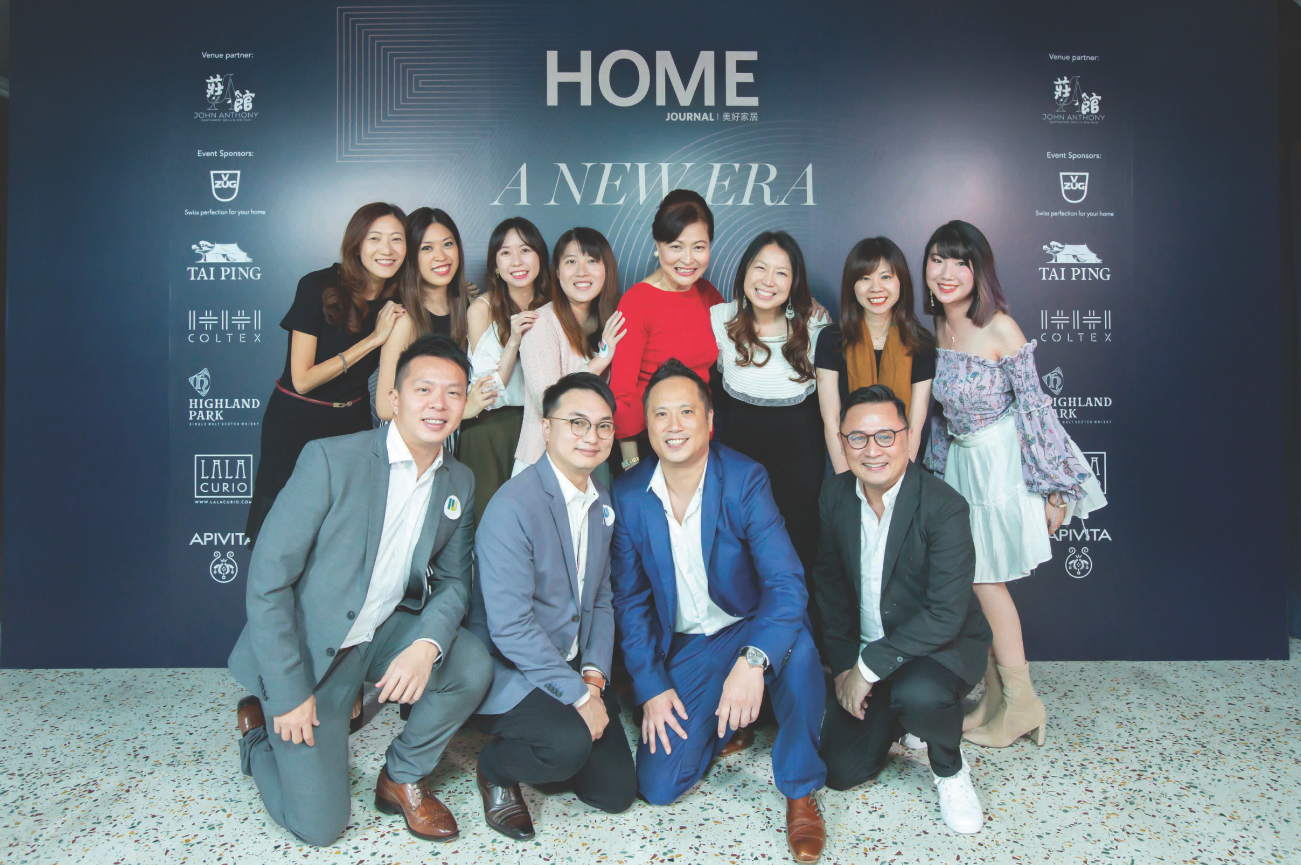 Bubbles, laughter and bountiful inspiration continued to flow well into the evening, heralding a high-spirited start to Home Journal's exciting new chapter.
Relive more special moments from the evening in our gallery below, and a big thank you to our venue sponsor: John Anthony, and event sponsors: V-Zug, Tai Ping, Coltex, Highland Park, Lala Curio and Apivita for their tremendous support.