For 106 years, Chelsea Flower Show has been the world's most prestigious garden—as quintessentially British as the Queen or afternoon tea—showcasing the very best the gardening world has to offer from cutting-edge designs to dazzling floral displays. Its 2019 edition, which wrapped in star-studded success earlier this week, was no exception.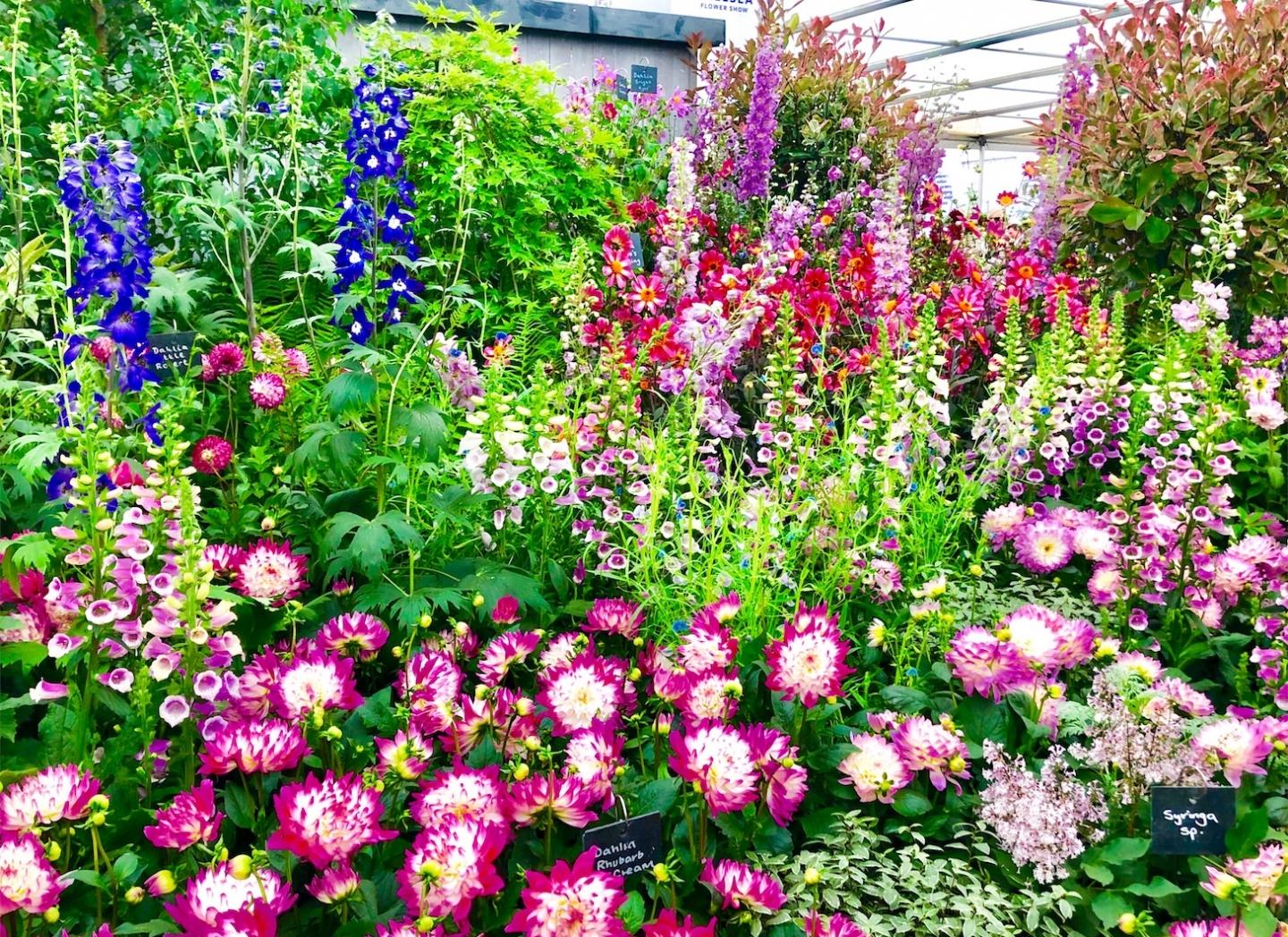 This year's theme pointed to a reconnection with nature and its ability to regenerate. While some gardens led with a message of sustainability, others looked to inspire green-fingered visitors to fight climate change, adopt urban farming, reduce food waste, and grow edibles at home.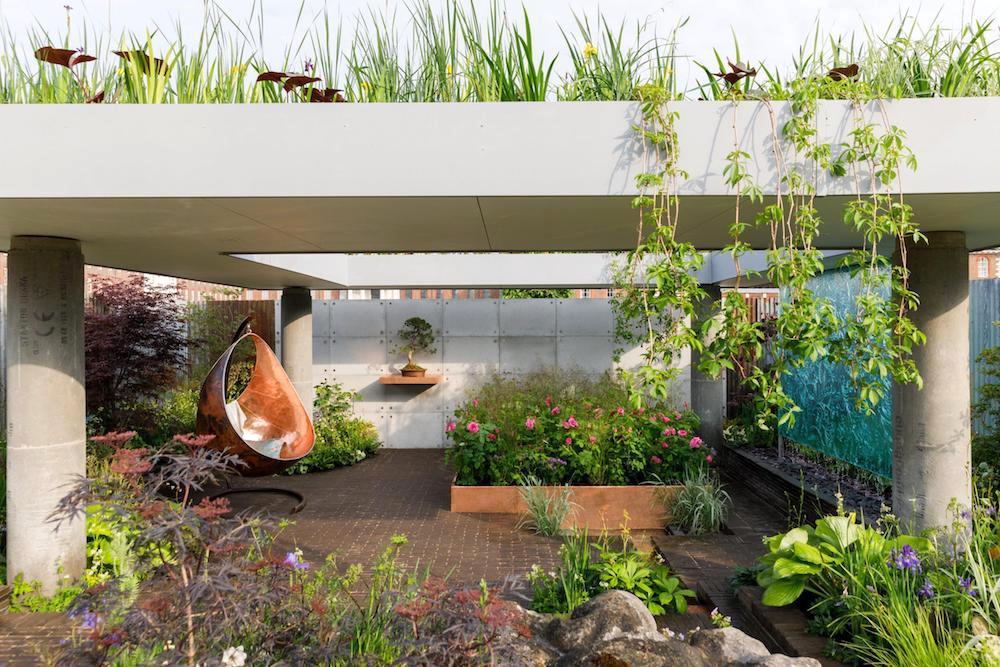 11 show gardens and 17 smaller gardens delighted, as did floral-inspired afternoon teas from Raymond Blanc with a stop or two at the Champagne Tent. From the heart of the action, we round up a few highlights:
Show-stopping gardens
At the fore of everyone's mind is Kate Middleton, HRH The Duchess of Cambridge, who caused quite a stir with her debut RHS Back to Nature garden. Drawn from her own childhood with hopes to inspire budding gardeners and families to get outside and reconnect with nature, the garden's natural woodland structure was full of fun and participatory design features including a treehouse, a swing, a waterfall, as well as a rustic den, campfire and stepping stones all highlighting how being active in nature positively impacts our physical and mental health.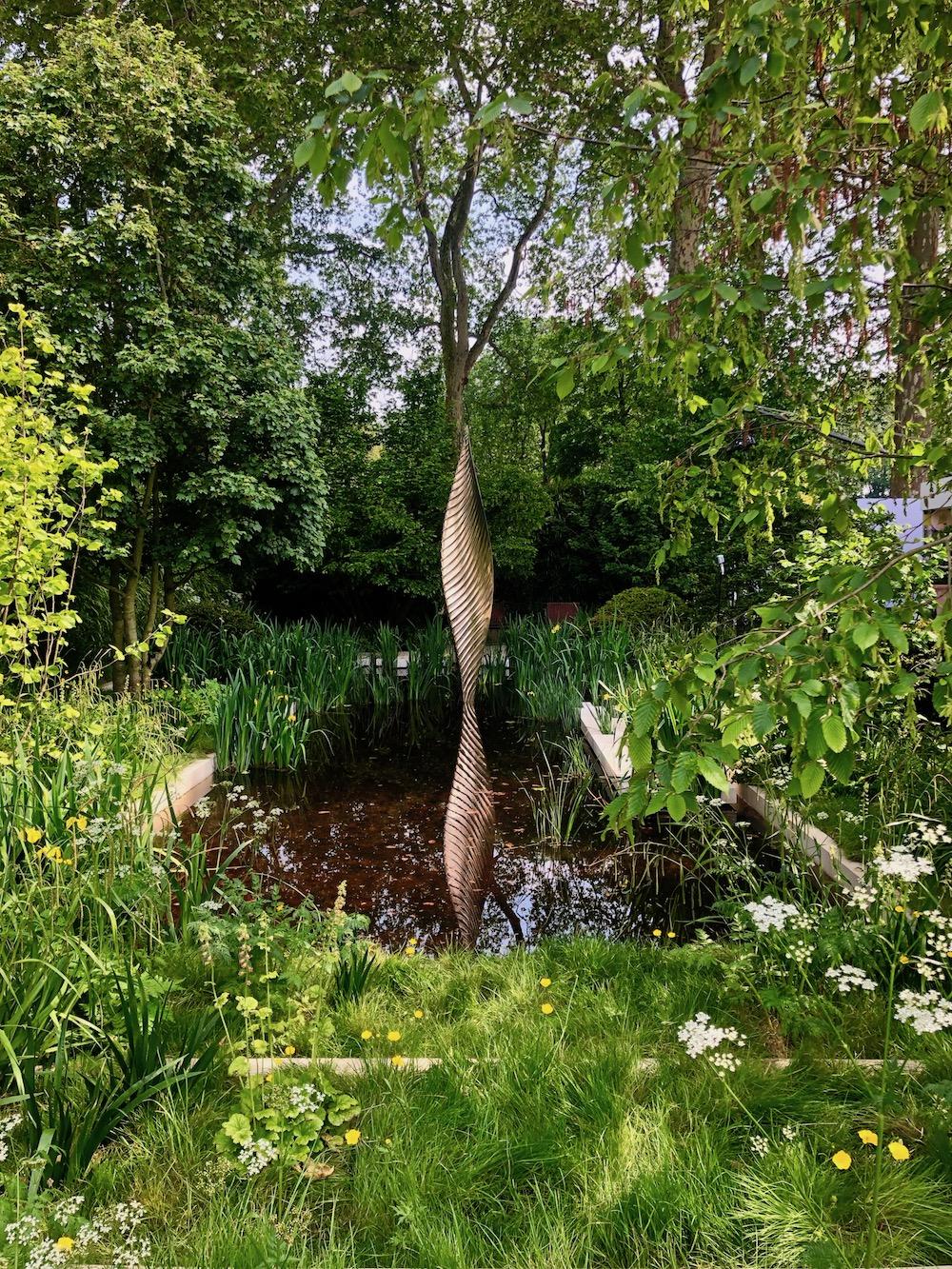 The Savills and David Harber Garden, also received with much fanfare, saw designer Andrew Duff's creation of a beautiful and calming sustainable woodland featuring bio-diverse trees and greenery known to remove harmful pollutants from the atmosphere, as well as the largest green wall ever seen at Chelsea. David Harber's twisted shard sculpture draws the eye into the garden and is reflected in the gently rippling water at its centre.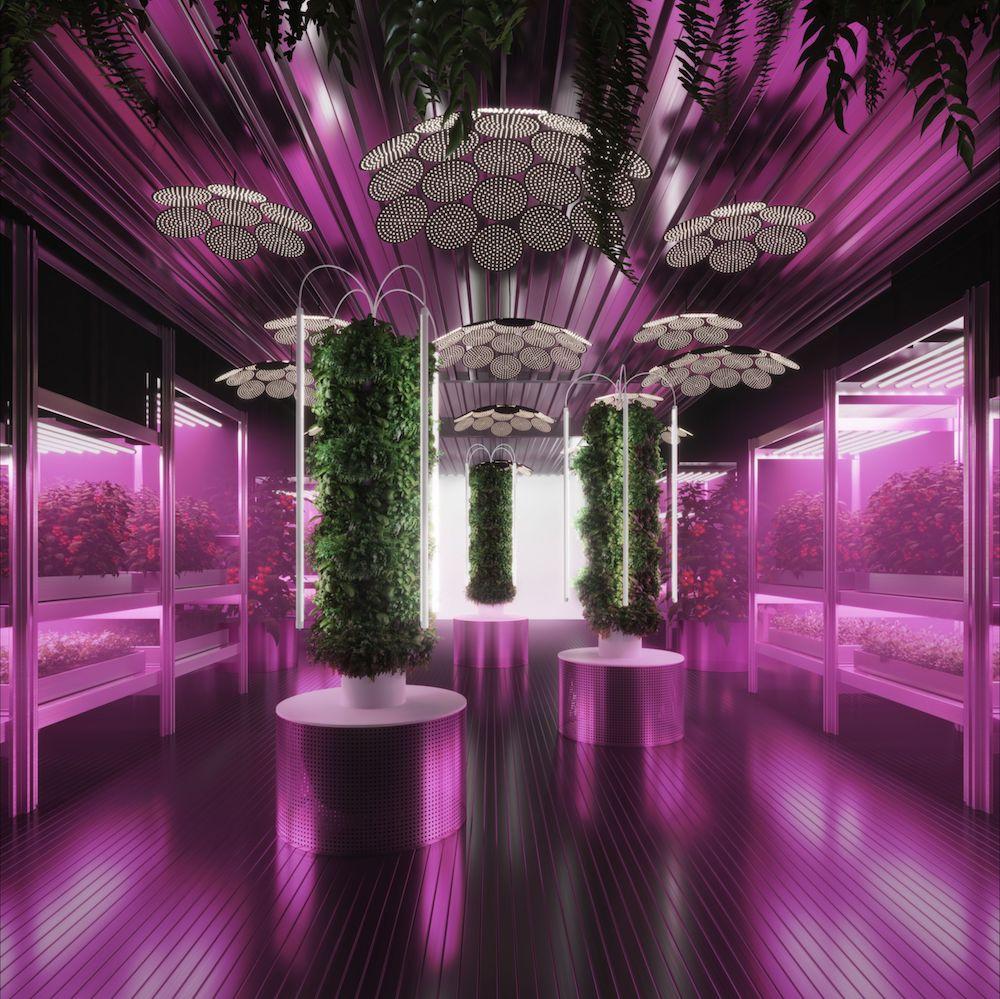 Other show-stealing gardens include Andy Sturgeon's prestigious M&G Garden, a pared-down celebration with a rich tapestry of lush, naturalistic planting and a small pool free flowing alongside statement blackened timber as a nod to rock formations. Dame Florella Benjamin's Florella's Future aimed to raise awareness of single-use plastic and the need to recycle, while Tom Sturt Smith's garden, the RHS Bridgewater Garden, saw naturalistic meadows that impressed with a less clipped look; tightly coiffured topiaries are softer and lower, replete with mounds of yew, pine, and even beech.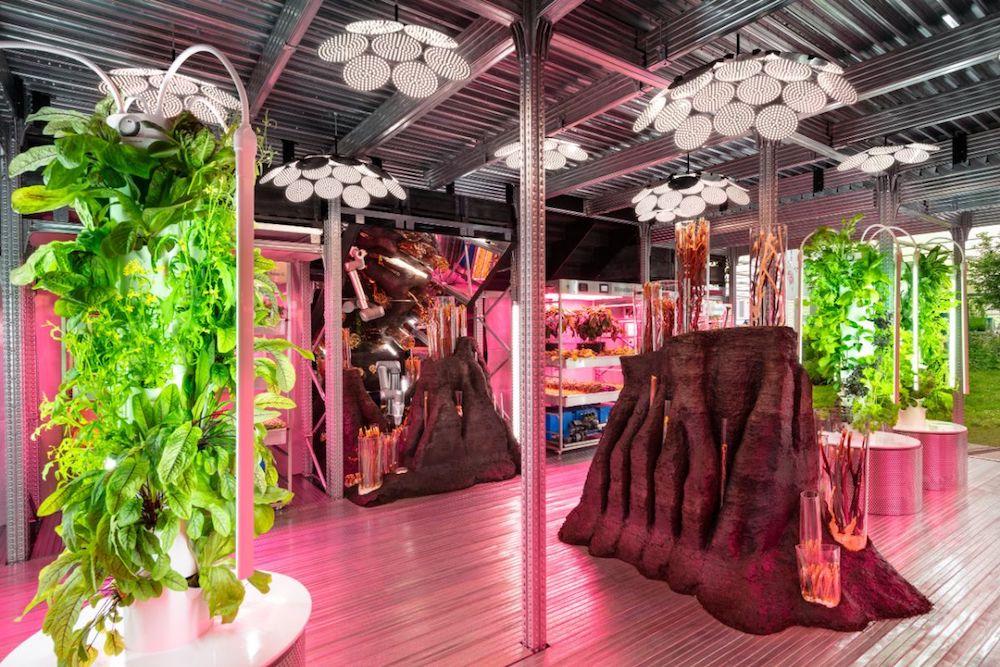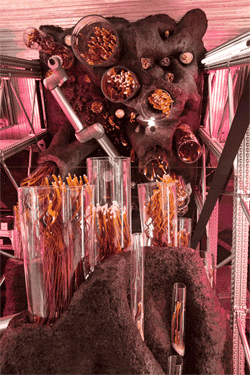 World-renowned designer Tom Dixon also teamed up with Ikea to produce a breathtaking split-level oasis, named Gardening Will Save The World. Glowing neon pink light drew you into a futuristic incubator complete with petal shaped lights brimming with edible and medicinal plants, and even a robot to pollinate the plants. Stairs to the side led you from a futuristic laboratory space into a tranquil tree-scaped terrace with environmentally friendly cork furniture.
Breathtaking blooms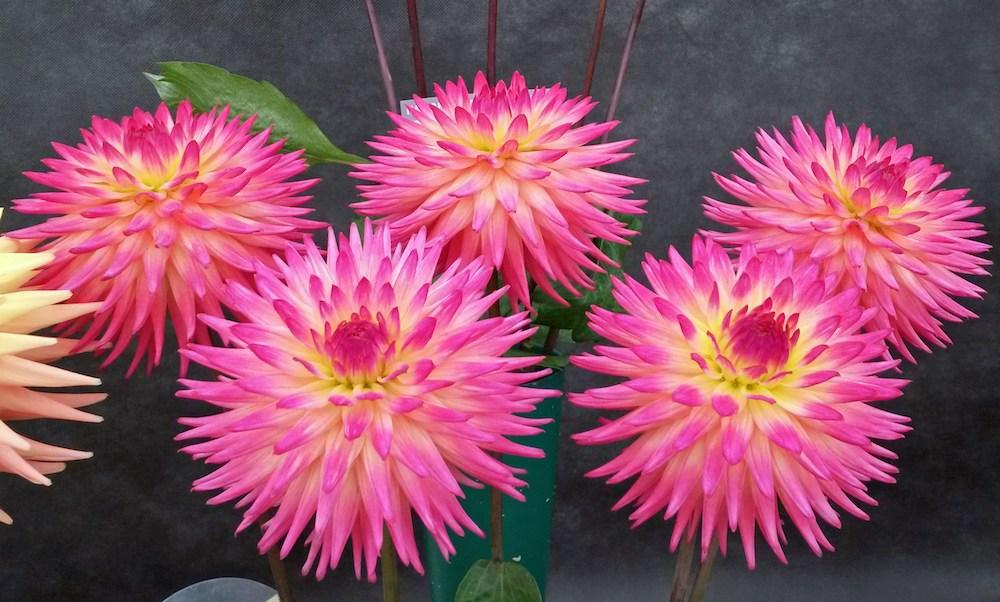 Flowers, naturally, took centre stage in many gardens—but not just any bloom, but striking new breeds that boast never-before-seen hues, shapes and complexities. New Leaf Plants debuted Meghan Markle's namesake flower, Clematis Meghan, a stunningly rich and opulent, dark magenta-purple summer flower with two flowering seasons.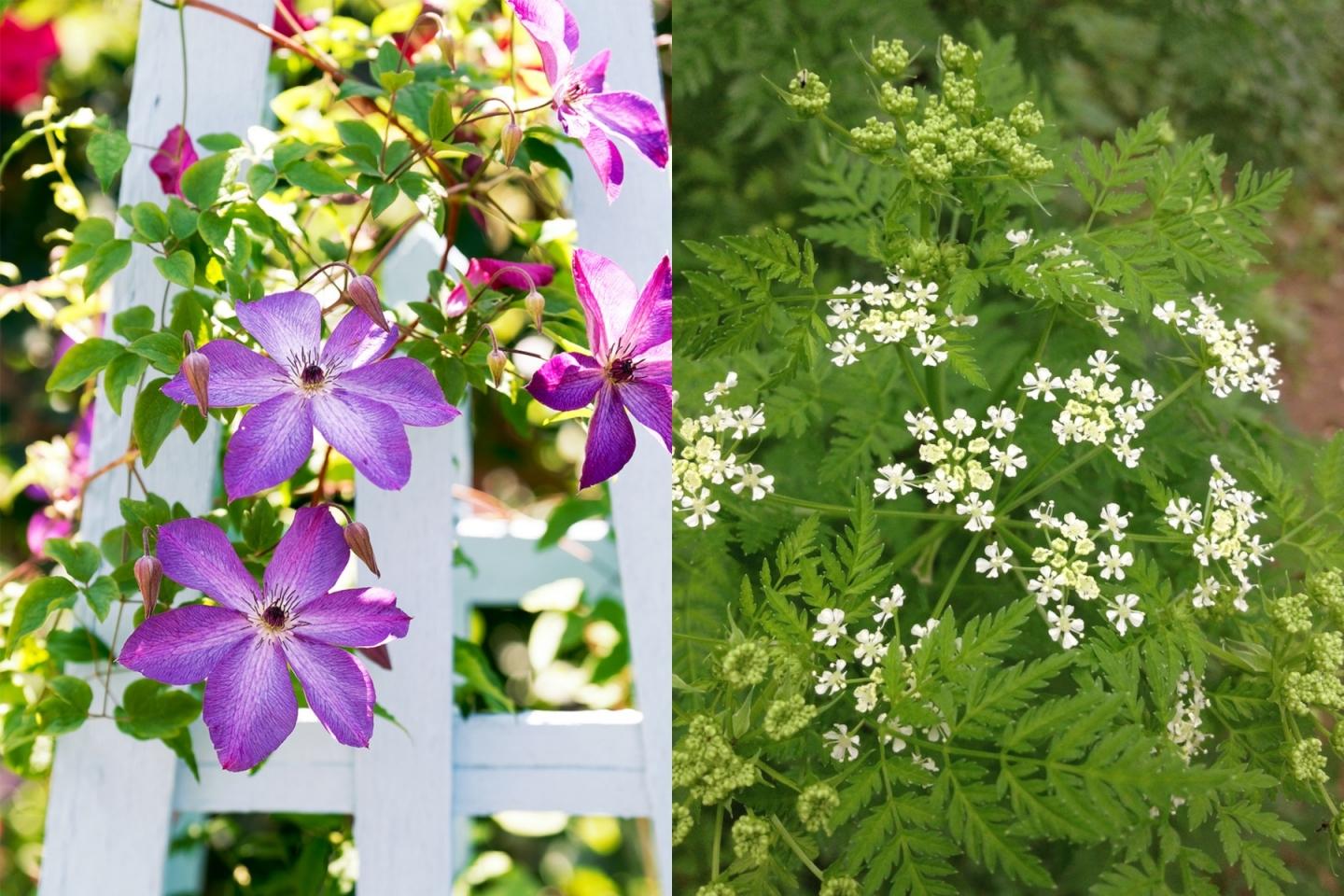 We also saw flowers you'd typically consider weeds, such as the Umbellifers; plus aromatic flowering plants commonly known as part of the celery, carrot or parsley family, with their beautiful ethereal frilly lace-like flower heads shaped like an umbrella.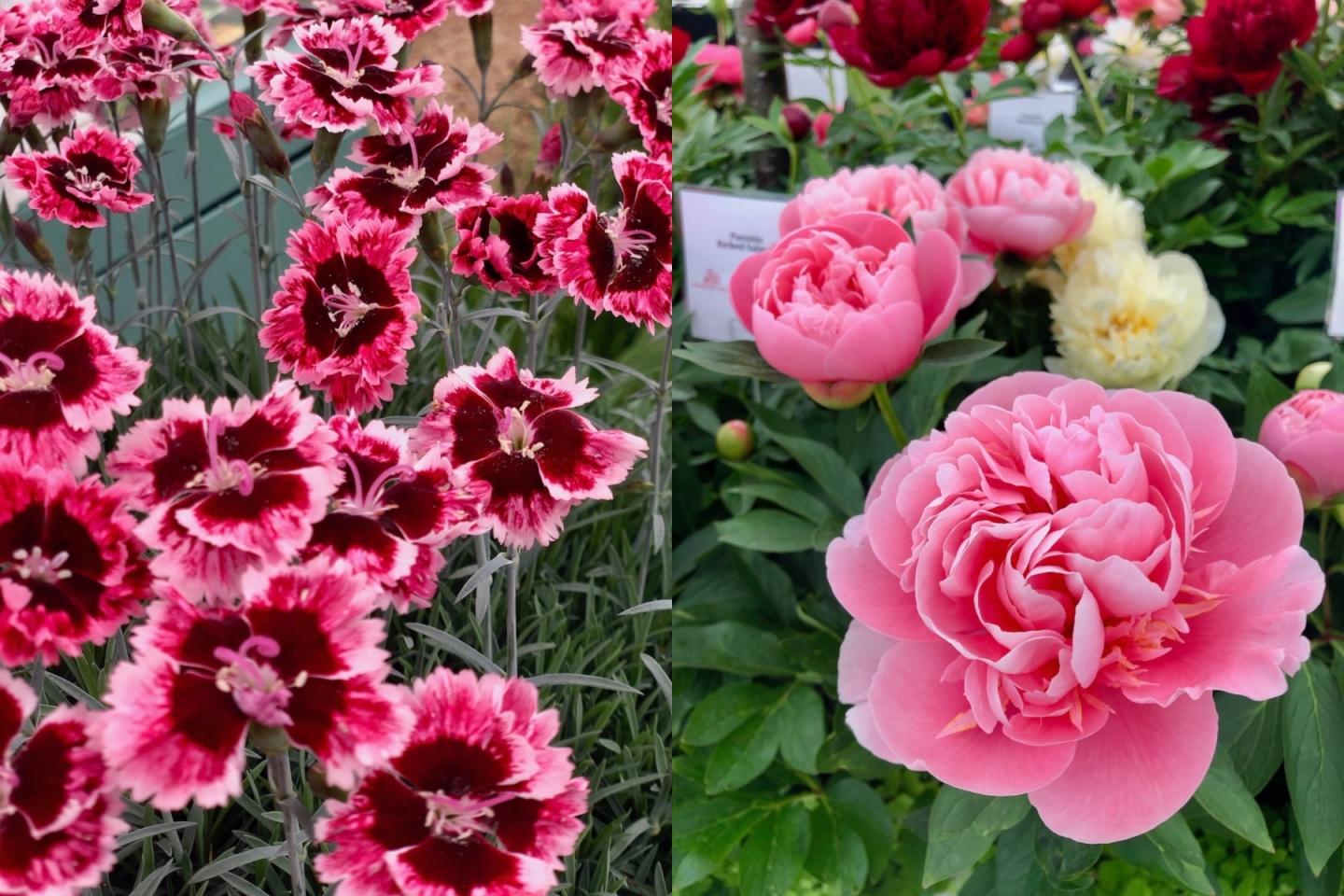 Swathes of cow parsley, euphorbias, and meadowsweet also made appearances, alongside the pink spidery ragged robin; there were even buttercups in the Savills Garden. Angelica archangelica with its beautiful, architectural green contrasted a jolly jumble of peonies, dahlias, and geums. The Iris was present in many colours and forms in many gardens, popping its head about the green and lining ponds.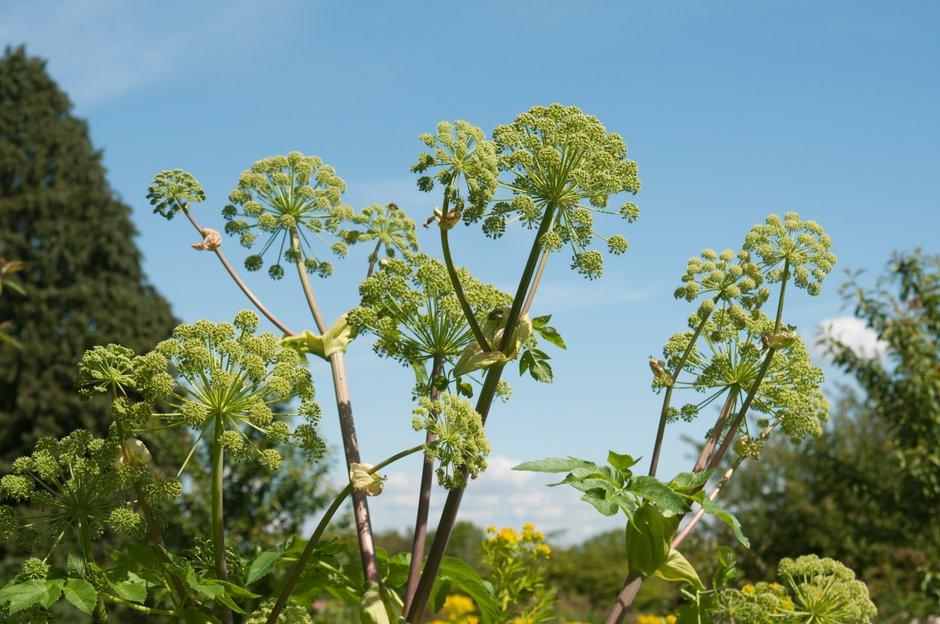 Pretty plants
The Great Pavilion is the birthing ground of many a flora and fauna trend and offers plenty of inspiration if you're looking to stay one step ahead with your garden.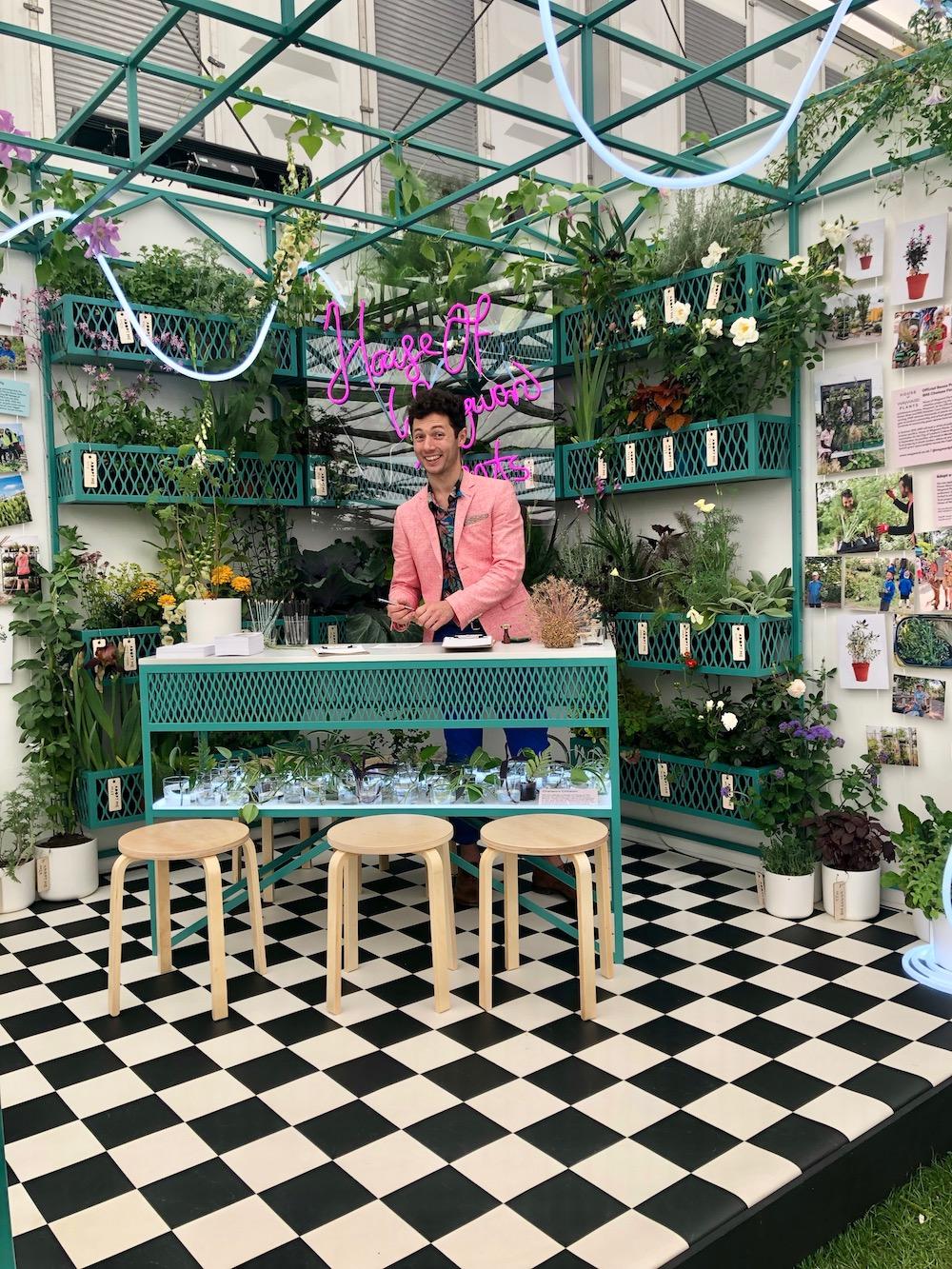 Green, apricot and pale pink made up the striking colour scheme that was showcased beautifully in David Austin's roses, with his apricot 'Roald Dahl' beside the pink 'Emily Brontë planted as companions. Single flowers attract bees; as such, the delphinium and foxglove had a huge presence this year, precisely to reinvigorate our ever decreasing wildlife.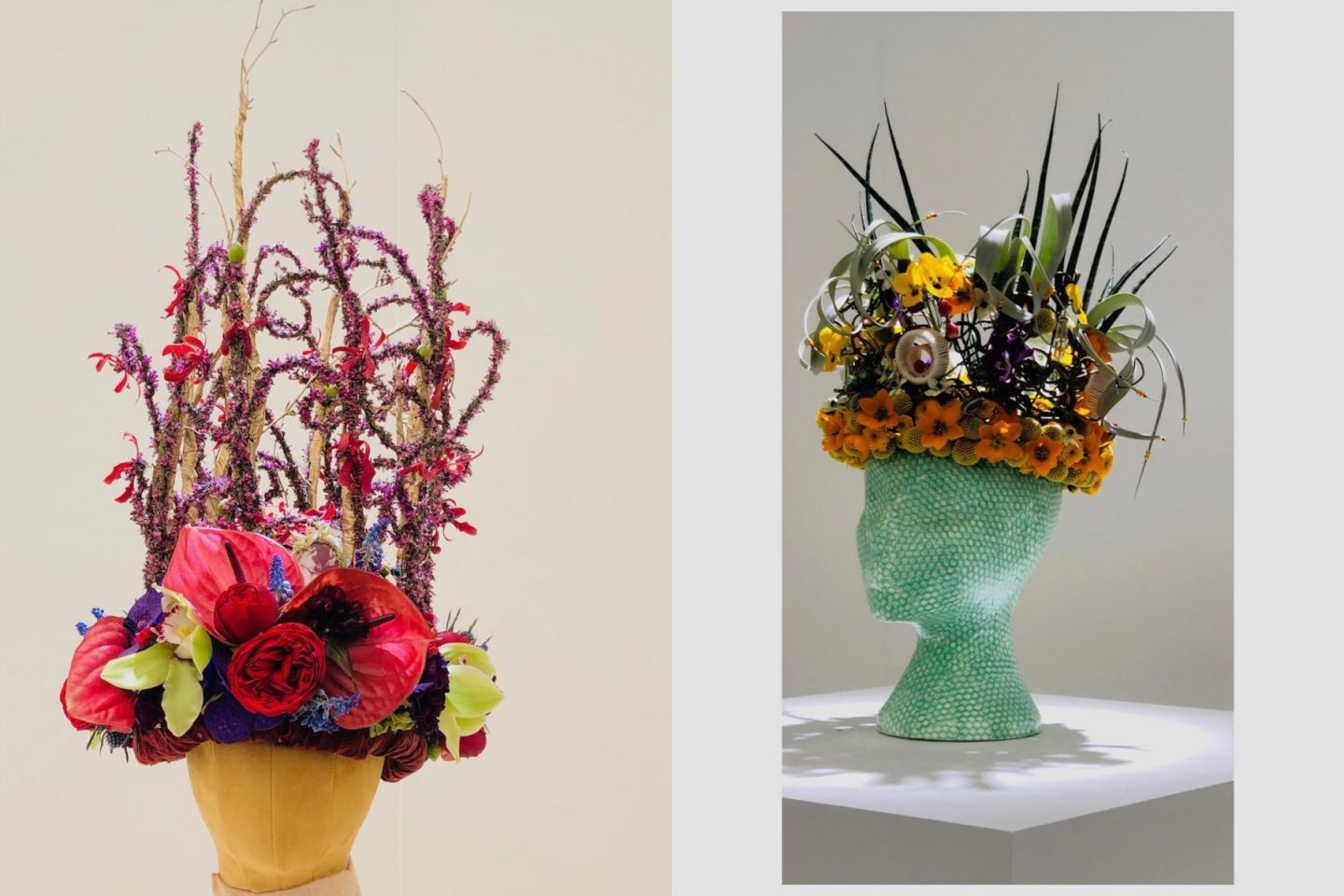 The dramatic yet elegant Agapanthus Fireworks, which produces spritely pom-poms in fuchsia pink, ice white and canary yellow and grows up 90cm in drifts, came third in the event's Plant of the Year awards. Its foliage is evergreen; the flowers offer better colour, bigger blooms and more stems per plant than previous varieties which will get bigger and better each year.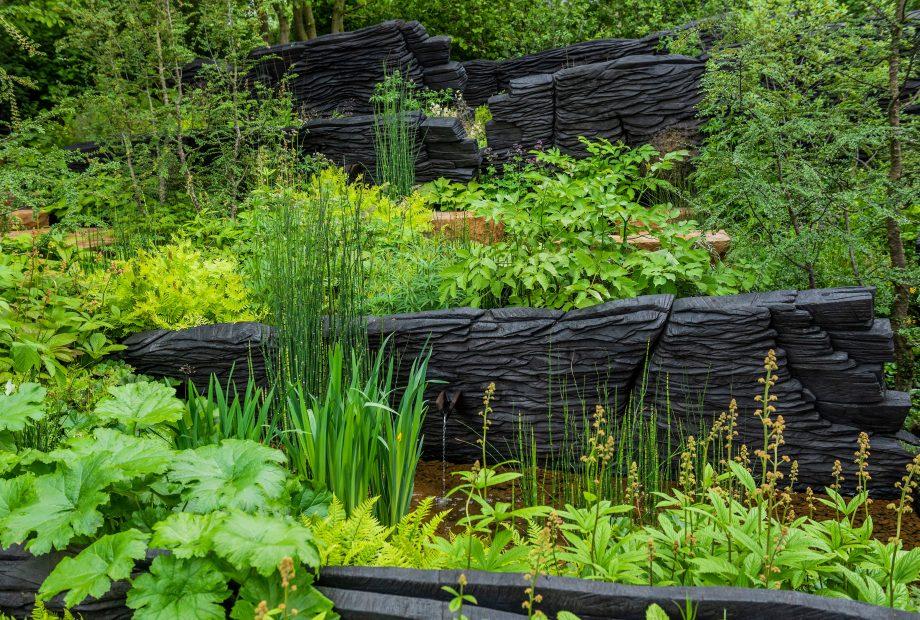 From garden to plate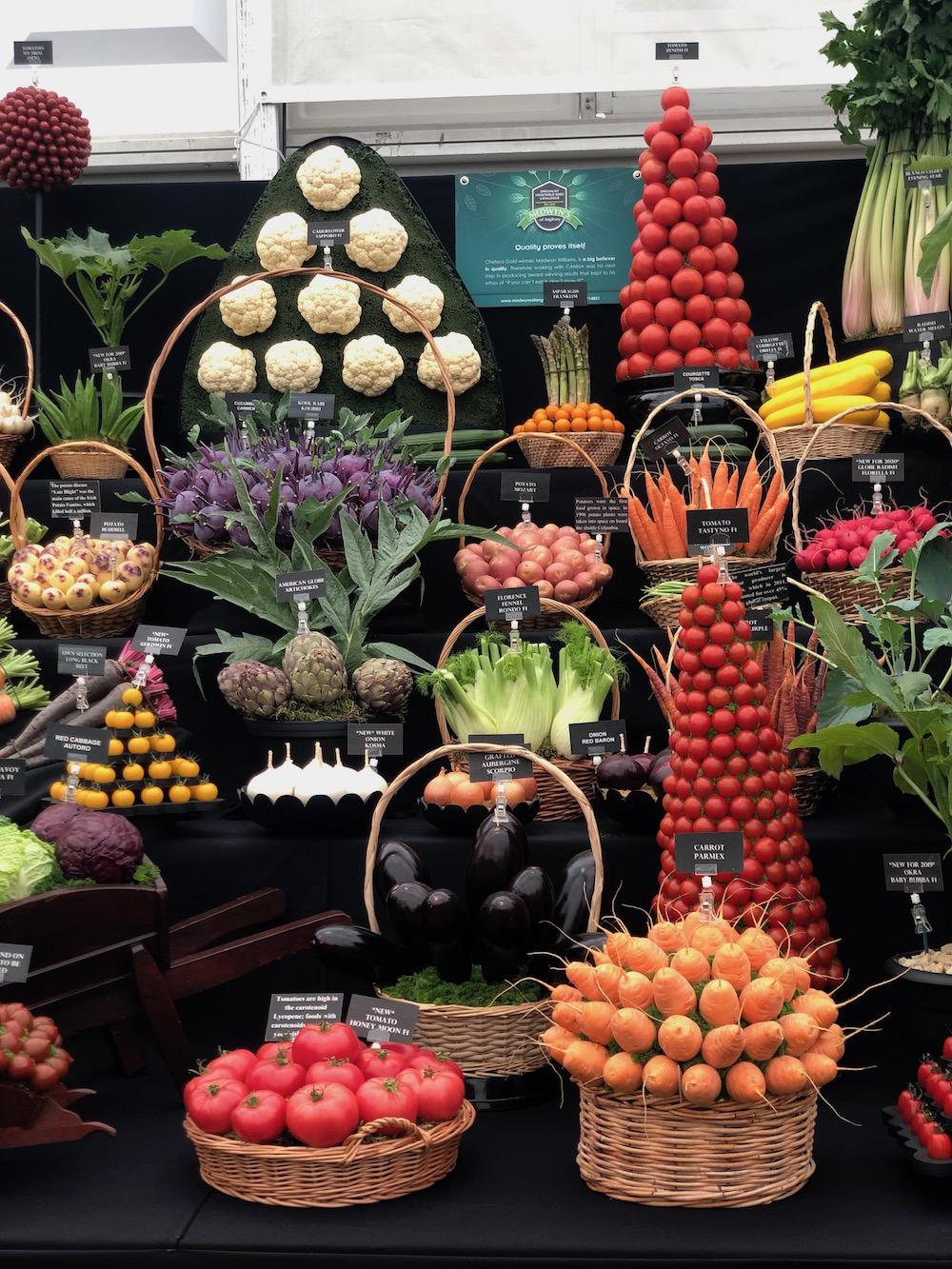 For a lot of gardeners, there is often a tense trade-off between space dedicated to ornamentals and for edibles, especially in a tiny urban patch, but there is absolutely no reason not the mix the two. Botanist James Wong explains there are 50,000 edible plants in the world; only 100 of them are consumed by humans, a mere 0.2% of the possibilities.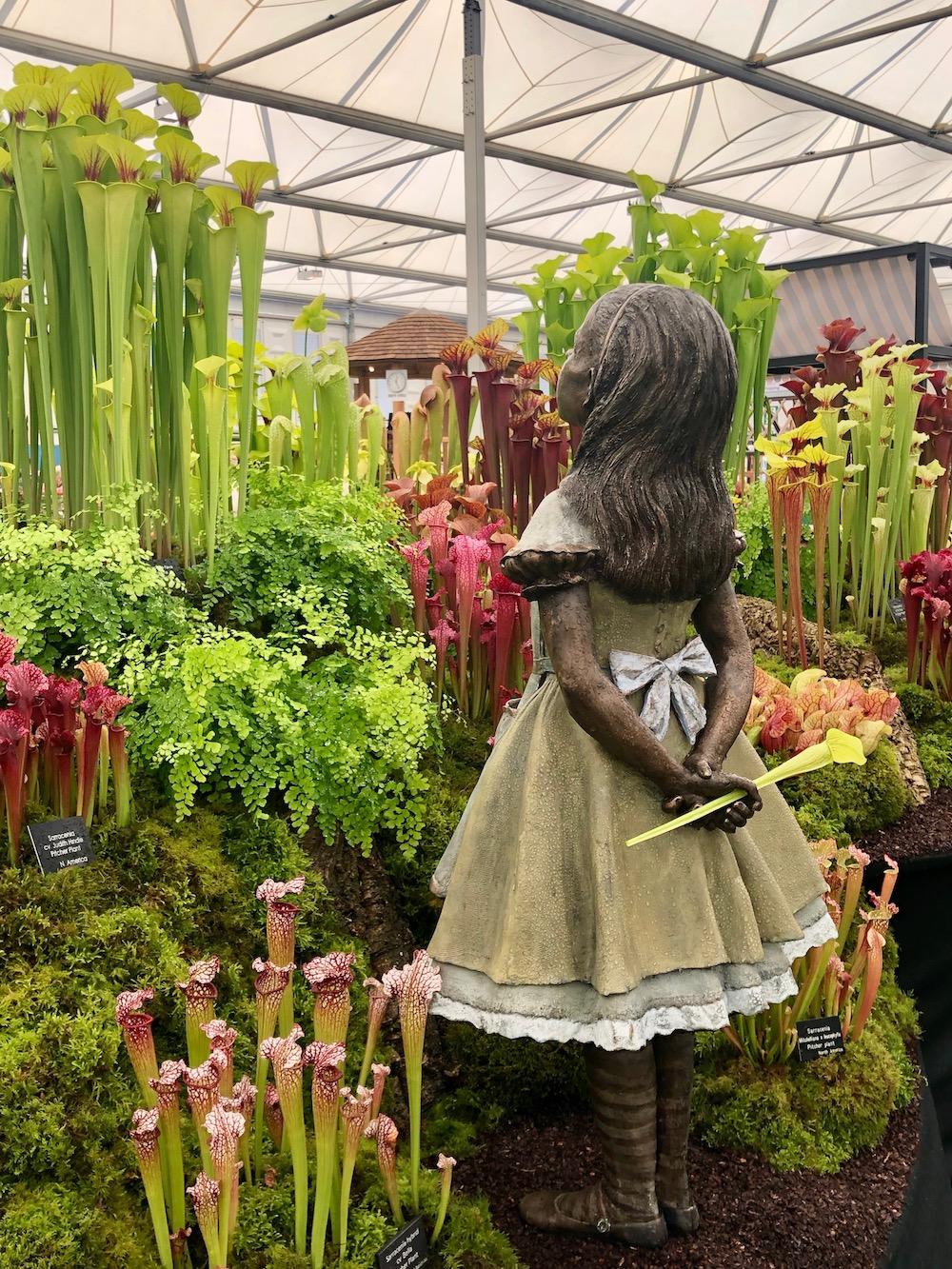 Fortunately and fascinatingly, a lot of plants have edible, medicinal, and culinary use. The roots of comeback flower the Dahlia, edible with a flavour much like a potato crossed with a Jerusalem artichoke, is high in inulin and a sweet tasting, low-calorie carbohydrate that can boost friendly gut bacteria.
Fuschia was also highly touted this year not only for its appeal in traditional hanging baskets but also the edible berries it produces that make gorgeous jam. As were roses, particularly the Emily Bronze Rose, that when turned into a jam tastes like Lychee. Alliums give dazzling colours and beauty as well as tasting as good as they look.
The 'Greenteriors' trend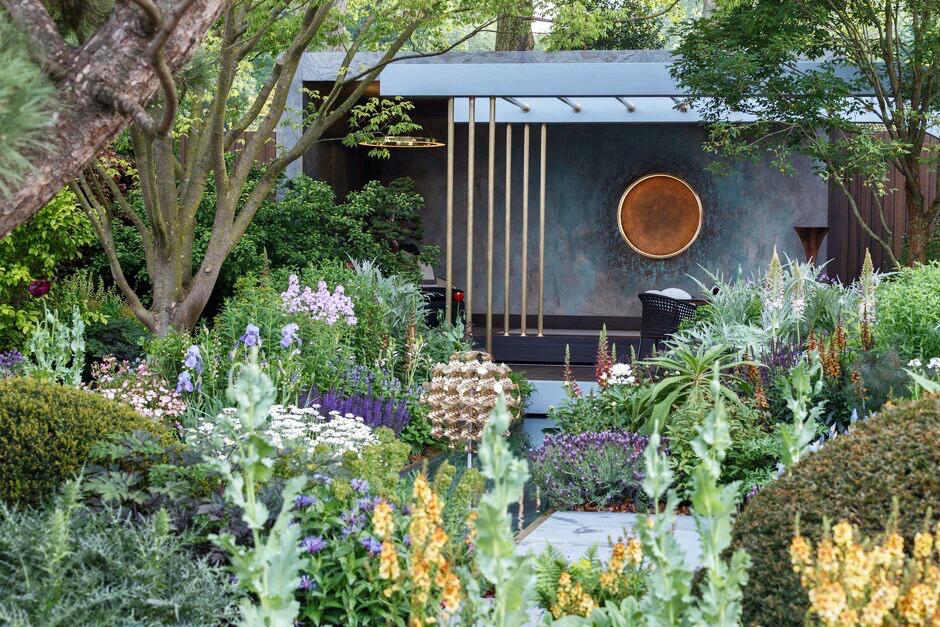 As our homes continue to sprout green, and flowers and plants are found inside and out, we observe the uprising trend of luscious trailing plants creating much like a seamless linkage between the interiors and outdoors.
Vine plants rambling over bookcases or stair rails, and air plants such as the tillandsia clinging to anything and everything, were a big hit this year. These plants are particularly perfect for indoor gardens as they get the majority of their nutrition from air, rendering soil unnecessary. Better still, they are practically maintenance free, and only require a misting of water now and then.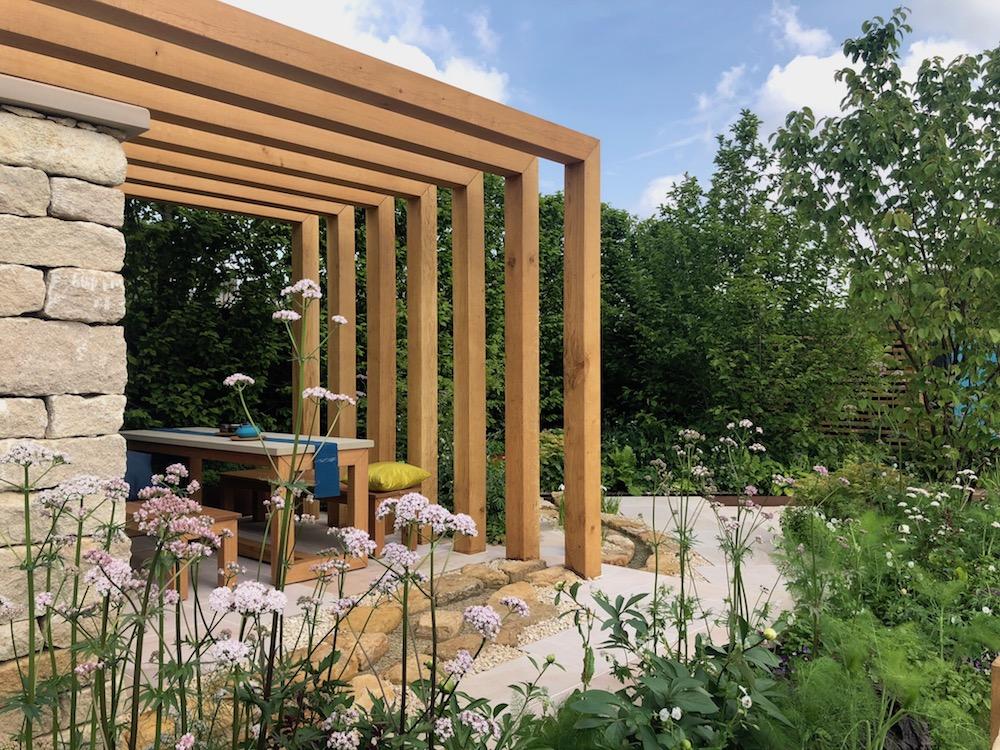 A surprising plant causing a stir this year are the carnivorous insect-eating plants that are extremely good for fending off blue bottles when placed on your window sills.
What about building your perfect garden? Overscale architectural and sculptural chandeliers and wall hung models made an impact, but in general, the lighting this year showed us that you don't need to go over the top. Some up-lights to the trees and soft lighting to steps and pathways bring your gardens to life.
See also: Mario Nievera Shows Us How To Create A Terrace Garden