Set in the heart of London's Chelsea district, just steps away from River Thames and amongst a quiet mews, a two-bedroom residence has been lovingly transformed with architect Dara Huang's sophisticated, dreamy touch.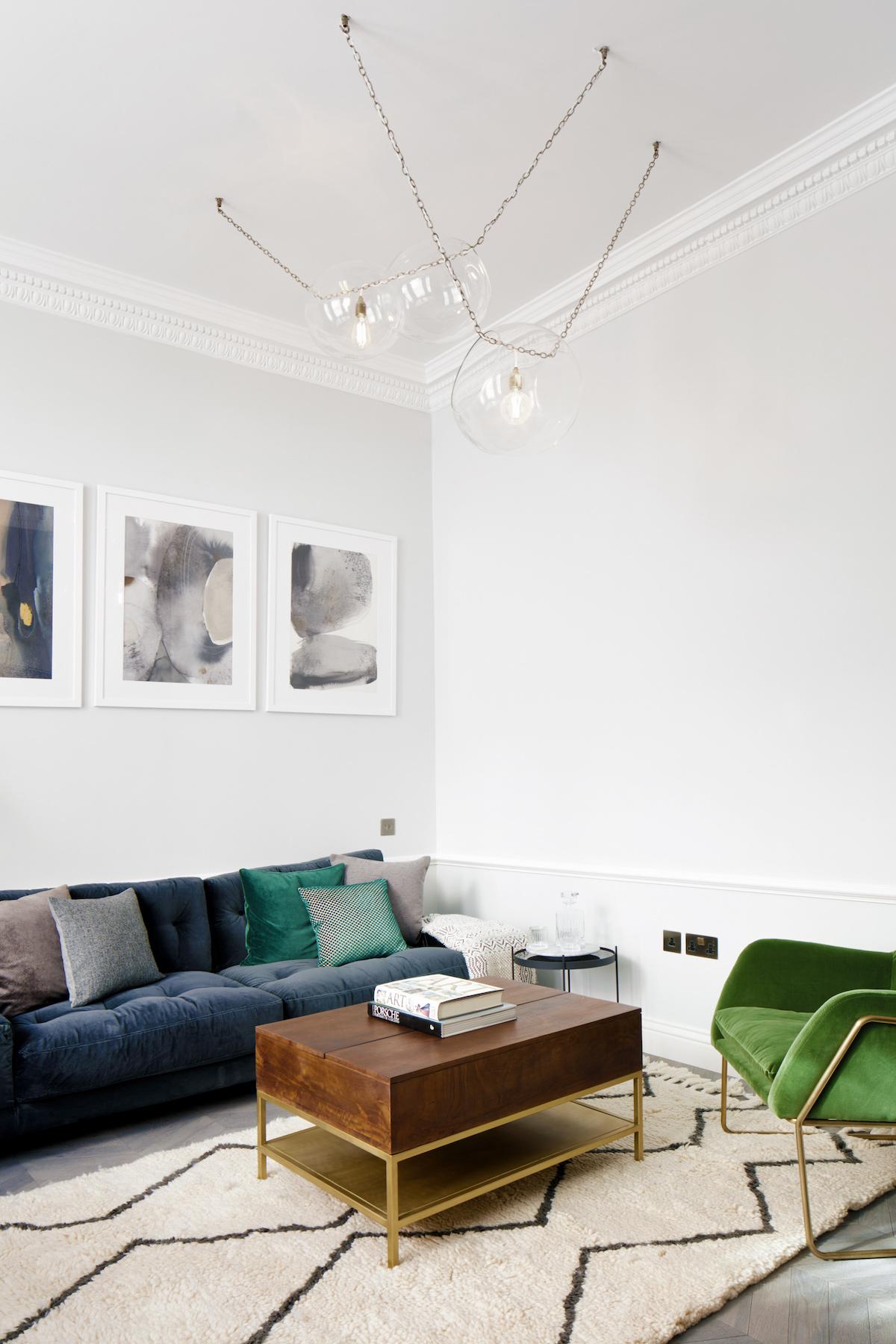 Coined the Tea House, this sleek and charming apartment is a departure from the grander projects that Dara undertakes with her firm DH Liberty for clients spanning the likes of Four Seasons, LVMH and Cartier. For this apartment, however, for which she and her team were tasked to refurnish and design, she has opted for a more delicate and softer, yet equally meticulously detailed, sensibility to create an intimate space that embodies the meaning of "zen-living".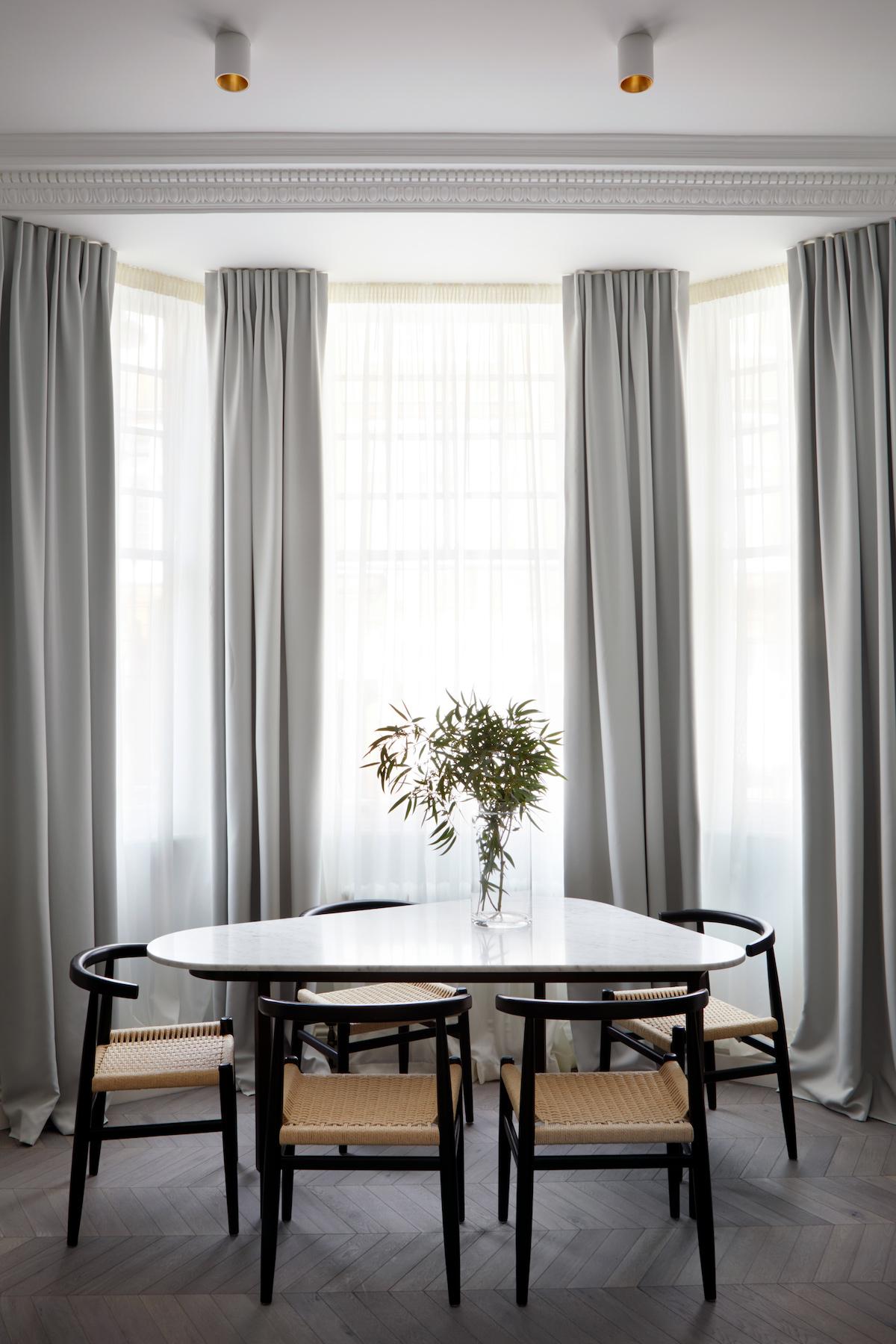 A calming effect is immediately felt upon entering the home, which is swathed in an ethereal palette of feather light pink, periwinkle blue, crisp white and warm beige. Under the soaring ceilings and expansive windows are sunlight-drenched interiors that lend to an overall bright and airy atmosphere.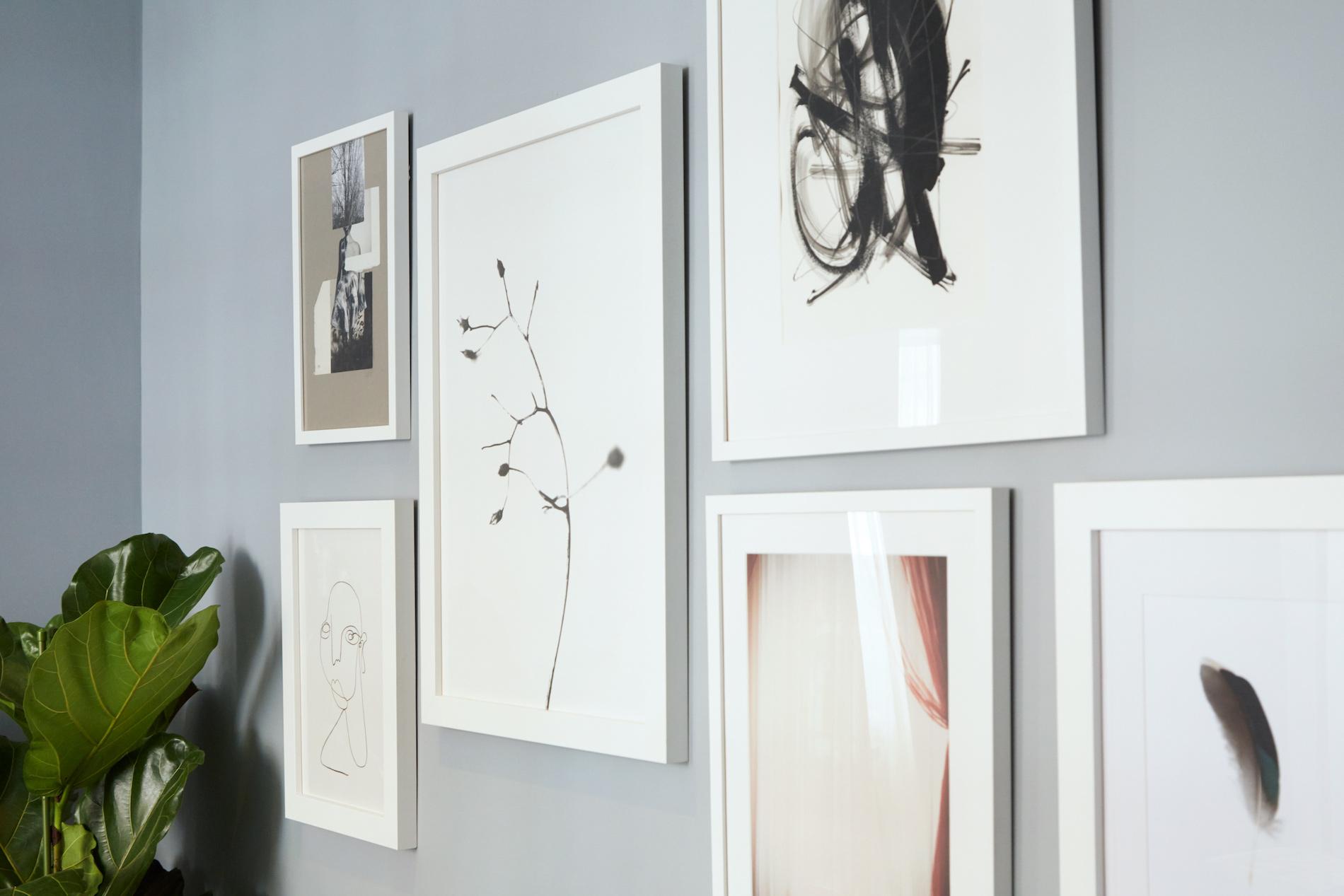 The home's original cornicing has been preserved, blended with new custom joinery and a mix of tactile raw materials, geometric patterns and characterful touches, which somehow all fit together in sophisticated harmony. In the dining room, a bespoke white marble dining table curves effortlessly around the bay window and is paired with light rattan chairs. Over in the living room, a brass and dark timber coffee table sits against sofas upholstered in blue and green velvet under bauble-esque lighting. Nearby, a striking stone feature fireplace takes pride of place against a striking grey marble wall that injects a luxurious touch to the abode.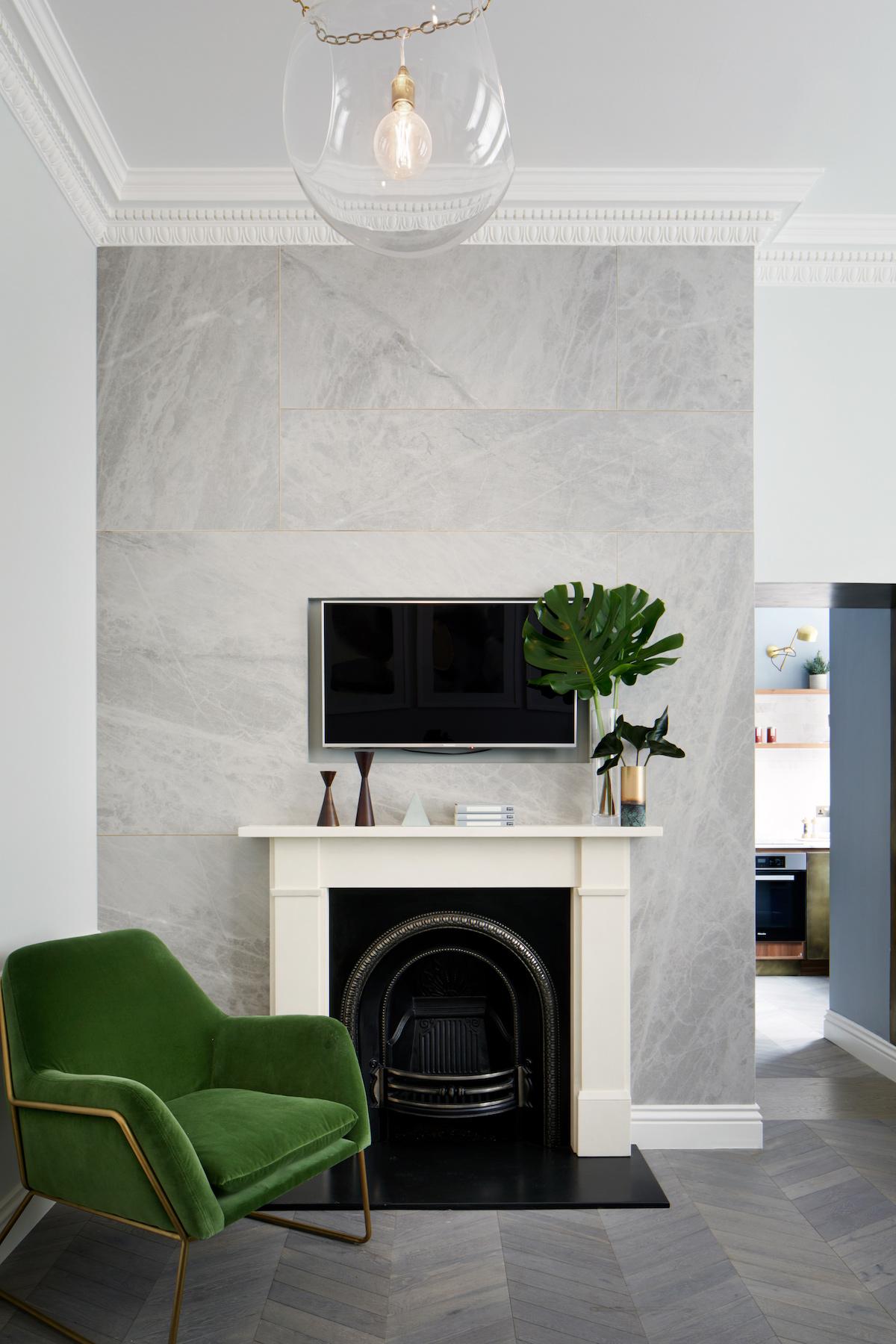 More charming discoveries are found in the nearby kitchen that looks straight out of a whimsical tale. The soft, muted periwinkle blue painted walls juxtapose beautifully with the many distressed brass details and dark timber cabinetry. In fact, brass details are scattered throughout the flat in the form of hanging lamps, geometric door handles and a feature stone wall, each complementing the tranquil ambience in their own way.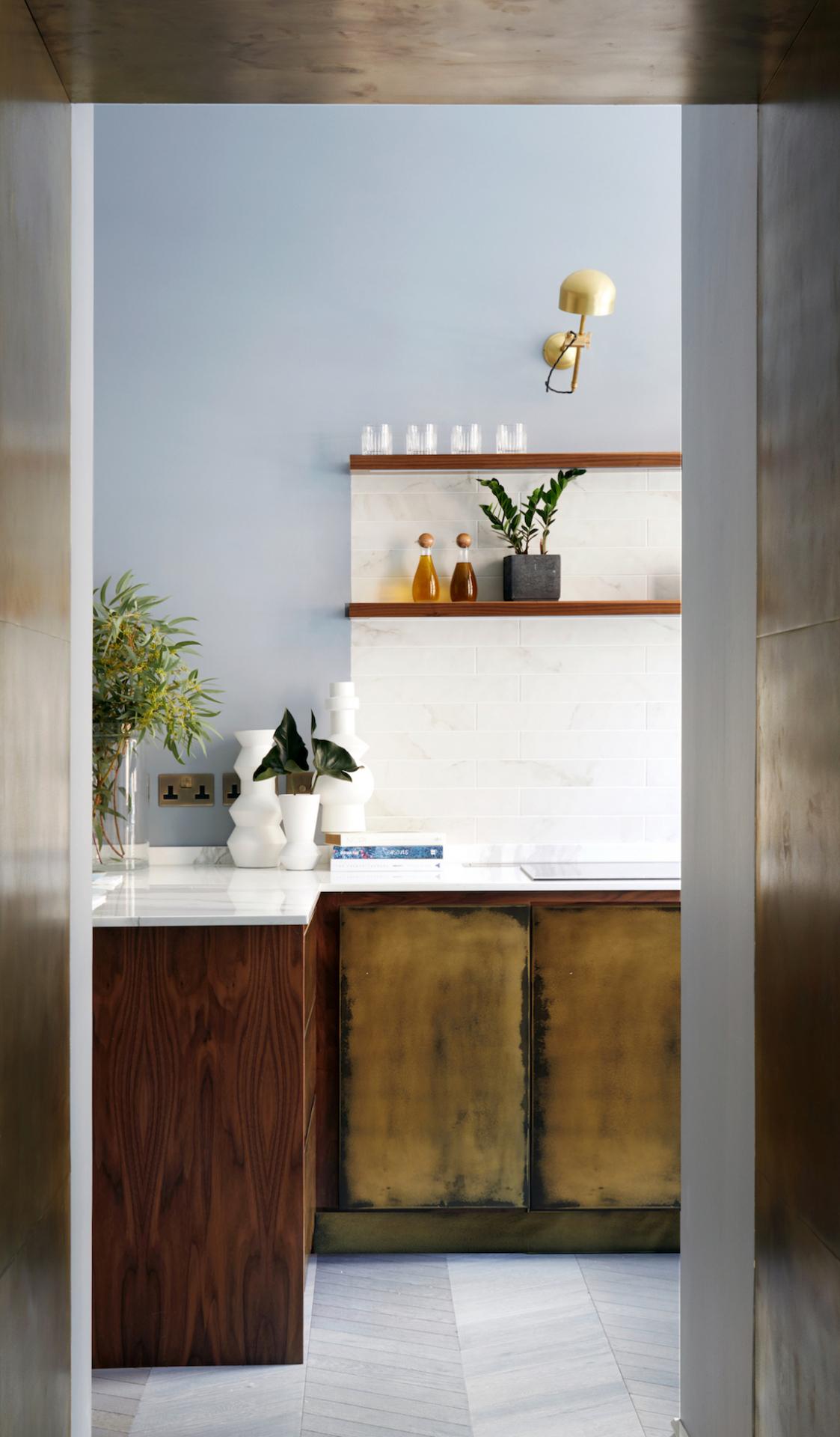 Scroll through the gallery below (photography by Jack Hobhouse) to see more of the home: