Ever since social giant Facebook announced its ambitious plan to tap the metaverse, the term has been all the hype. But what does metaverse truly mean?
For Isaac Spellman, a digital artist known for his whimsical, colourful, and widely imaginative paintings that favour style icon Lady Gaga, and a wealth of fashion brands from Vivienne Westwood, adidas to Reebok, the metaverse is a platform that allows him a joyful escape "from the boredom of the reality" and into a fanciful realm where creativity is limitless – the approach he takes when creating art.
Indeed, limitlessness is what the metaverse is all about. The term was first mentioned in a 1992 sci-fi novel Snow Crash as a portmanteau of "meta" and "universe".
Two decades later, a rudimentary prototype of metaverse was found in the digital game "Second Life", developed by Linden Lab. Intended as a platform for players to lead a virtual life, the platform allows players to interact with each other via a digital avatar, as well as to entertain, shop, appreciate arts, or even build properties to make their virtual lives feel more like home. Yet, without a decentralised system to store digital data, and an immersive sensorial experience, it remains largely a platform for gaming purposes.
Then in 2018, a more completed concept of the metaverse was crystallised in Steven Spielberg's sci-fi movie "Ready Player One", where the adventure story unfolds almost entirely in a virtual universe, billed "Oasis".
Set in a post-apocalyptic world, Oasis is meant to be a utopian enclave where the masses spend most of their time trying to get away from the hellscape of the physical realm. It comes with a head-to-toe haptic suit that delivers realistic touch sensations in the game just as in reality, creating an immersive adventure experience that combines living, gaming, and socialising. The concept of Oasis is widely considered one of closest to what the metaverse is supposed to look like when matured.
Such fantasies brought to life by sci-fi films have deeply informed Spellman's work. Earlier this year, the artist unveiled his first NFT collection "Dunity" – a polyptych of digital illustrations inspired by the 2021 movie "Dune" – via NFT marketplace Artzioneer, alongside a dynamic showcase on a carousel device at K11 that helps tell the tale of the series.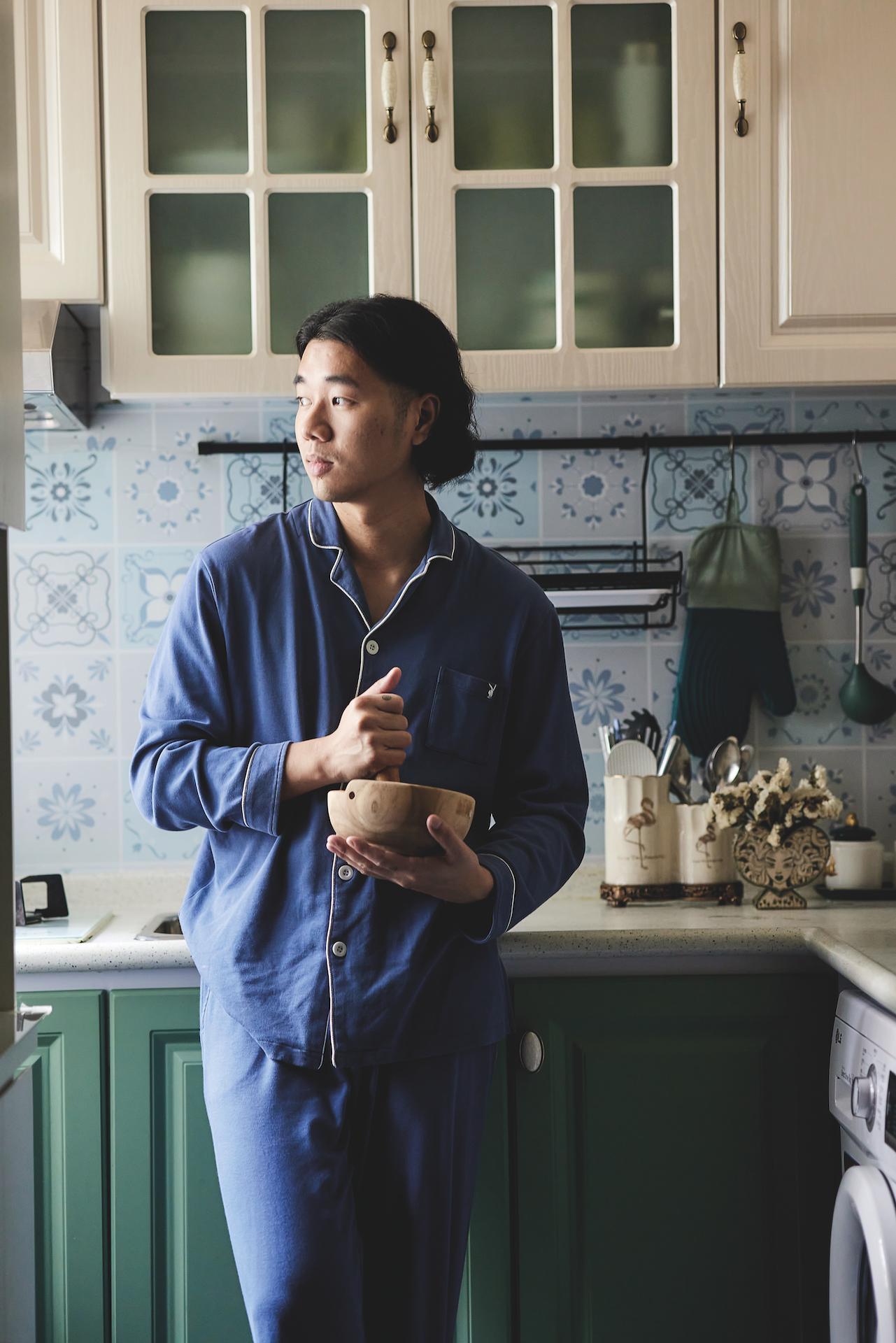 Just like "Dunity", the showcase of crypto art today remains largely in the physical realm, animated by the likes of projectors and digital screens. But with technologies such as holographic and haptic devices developing fast, we will soon be able to "walk" into a piece of art, and take in what the artist wishes to convey via a much more immersive viewing experience in a lifelike 3D simulation.
If the metaverse is the way forward, it's only natural that virtual homes will become popular. From The Sims, to Gardenscapes, digital games that offer players a platform to build virtual homes have been met with huge fanfare, signalling that there could be a deep desire within each of us to have a second home in the digital realm. Not to mention the virtual "Mars House" has also been put into real use as it is now available for rental purposes.
For Spellman, home means a private, free space to create art where creativity is unleashed. We invited the artist to imagine his ideal home in the metaverse for this feature (shown on the previous page), where it offers us a glimpse into his Edenic creative refuge. From there, we chat about art in Hong Kong, and why, as a digital artist, he remains suspicious of NFT art.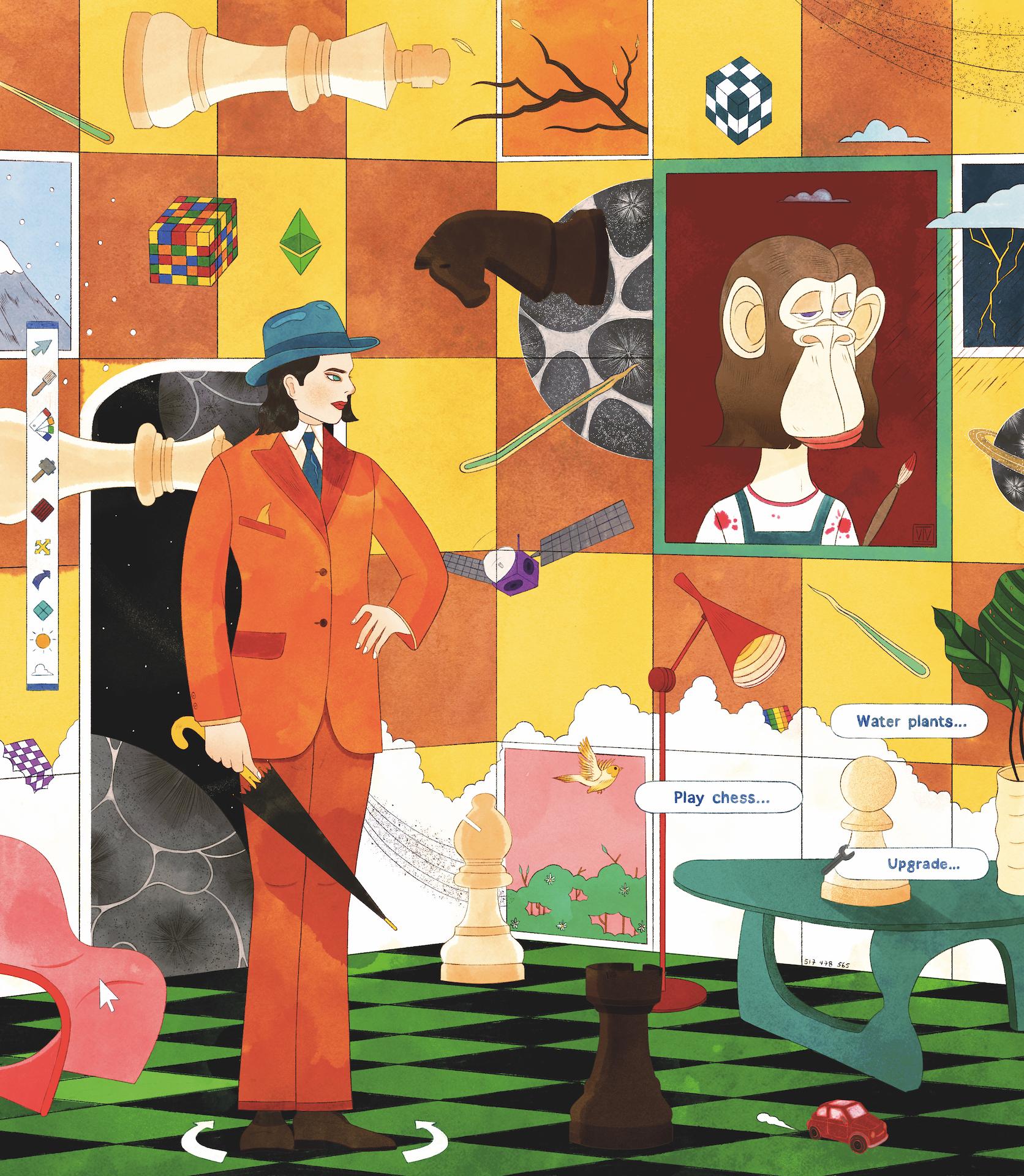 What is the concept behind the metaverse home featured on the cover?
I conceived my home in the metaverse as a cubicle with infinite space, where the laws of physics and gravitation no longer apply. In the metaverse, homes can be built digitally, much like the concept of The Sims where players can dream up their perfect homes in the digital space. It's quite amazing to see the concept of one of my favourite childhood video games being adopted in real life.
Since I've always had a penchant for chess, my digital home has been formed by a gigantic chessboard as a foundation, where the squares are portals to other cubicles inhabited by neighbours and friends, much like a pocket universe. The idea comes from the Canadian sci-fi horror movie series "Cube", in which the cubes unlock a slew of potential dangers, only that my cubes adopt a much more upbeat tone.
Your first foray into NFT met with great success. Two of the sextet collections, including the "Realities" and "Steel Mind", were sold at HK$39,000 and HK$16,900 respectively, excluding the costs of Mystery Box. What inspired the collection?
The concept of my first NFT collection "Dunity" is built upon the six "Infinity Stones" from the Marvel series, namely the Space Stone, the Mind Stone, the Reality Stone, the Power Stone, the Time Stone, and the Soul Stone. The six colourways of the gems govern each of my drawings. The "Realities", among the two sold pieces, portrays two polarising lives charted by the leading character. Although there are two personalities living in him, it doesn't make it less him.
It's a great honour to have buyers willing to pay for my work. Yet I'm still perplexed about the future of NFT. There's a lot of hype around NFTs in the art world, but there is little art value in them. It seems to me very much a playground of investment only the rich can afford.
Collectors and investors don't seem to care much about the artistic merits of the work, but the resale values. In most cases, NFTs that sold for a good price are mostly created or endorsed by celebrities.
The value of digital collectibles are dictated by the fame of the creators, rather than the work itself. It's quite meaningless to create art just to feed the hype. I draw for fun. All the fame and money that come with it are just a bonus.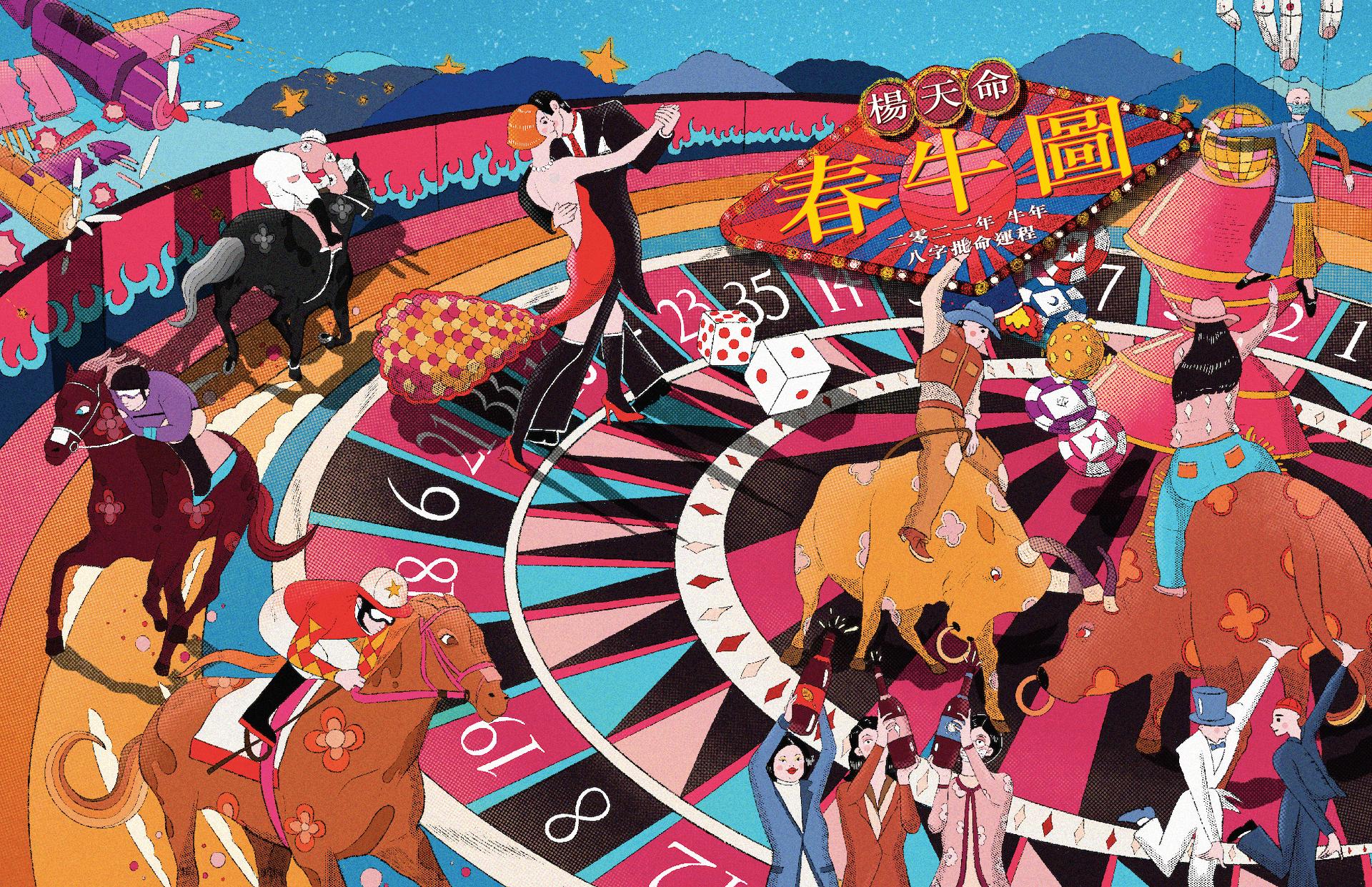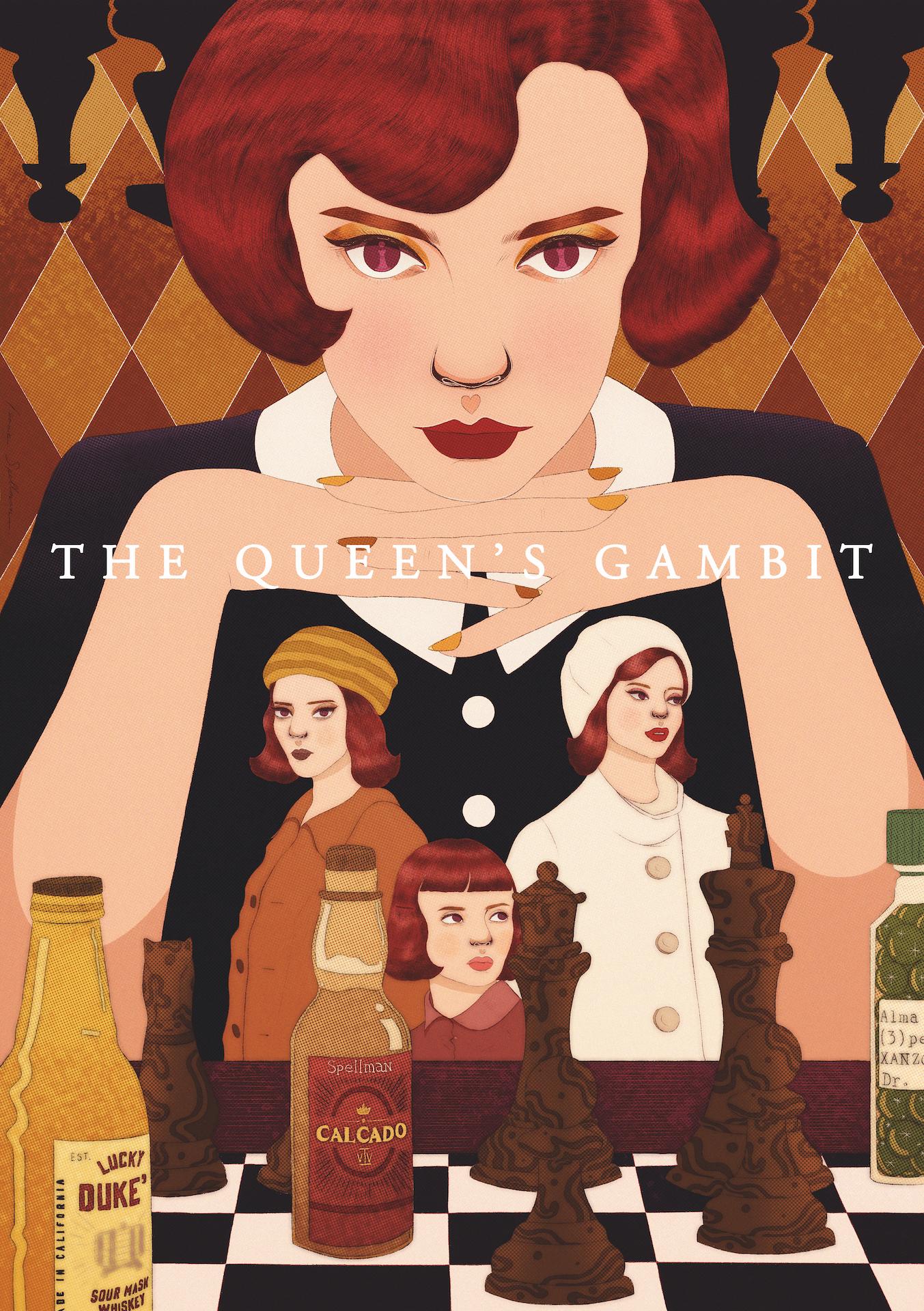 How would you describe yourself as a digital artist?
Whimsical, and magical I'd say. Drawing is my cure for loneliness. I want to build a colourful, magical world as an escape from the reality. Reality is just too boring. I consider my work as windows to an alternative reality much richer and more vibrant, where I'm free to create things that don't exist in the real world, and possibility is limitless.
Where did you get your inspiration?
Many of the inspiration comes from fantasy movies, such as "Dunity", which informed my first NFT collection debut a few months ago.
Almost 80% of your work has been commissioned. How did you do it?
I'm very lucky in this regard. I'm approached by brands from all kinds of industries, from publishing, entertainment to F&B. Every time there's something new to learn, and I'm grateful for it.
Take two of my previous works "Free and Easy Wandering" and "On the Six States". They are my first attempts to create art in an oriental style, and it was very much welcomed by audiences. Chinese literature "Classic of Mountains and Seas" would be next in the pipeline.
I guess companies choose to work with me for my virtuosity, creative ideas, and good sense of colour. Reality is too boring, so I fill my alternative world with bursts of colour. In truth, I wasn't good with colour in the early stage of my career. My early works are mostly governed by neon colours, rather unvarying. I'm now much more confident working with different colours.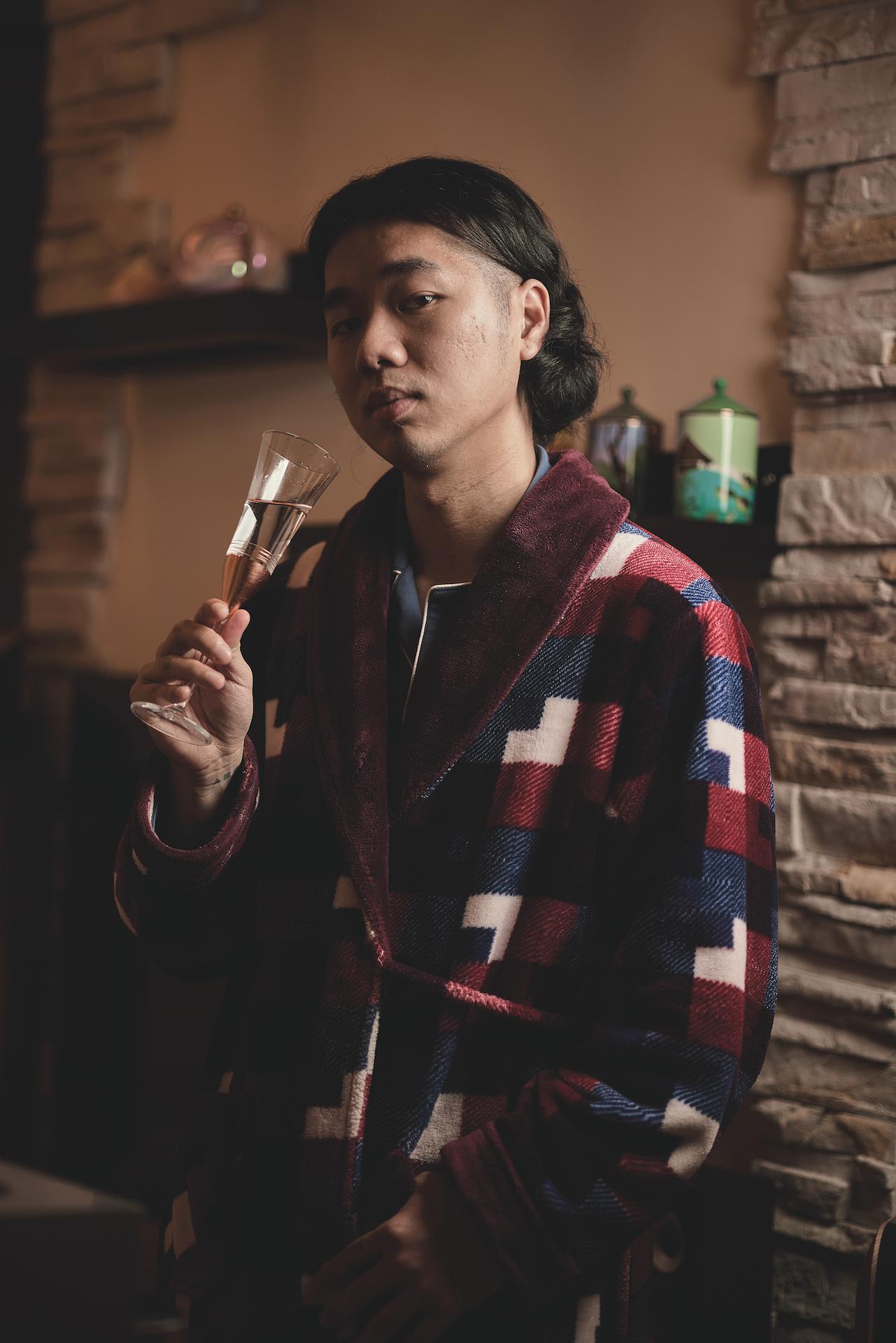 Does Hong Kong have what it takes for digital artists to grow?
It has gotten better in recent years. I think people in Hong Kong respect artists in general, and they are willing to buy art. For commissioned projects, brands allow me enough space for creativity, making changes only when necessary. This is a form of respect and I truly appreciate it.
What do you think is the biggest value of digital art?
It must be the narratives. All my artwork tell a tale, through my protagonists and magical elements. Since I've always had a penchant for chess, it can be found in many of my works. One of my favourite chess-inspired pieces being the "Queen's Gambit", which is a rumination on the TV series. Life is like playing chess, every move counts. So we better think twice before making the moves, and make them with caution. The work was sold at last year's Affordable Art Fair for HK$8,000.
Another one of my favourites is the "Ballroom Of My Mind", which was my first attempt with LGBT-related topics. It features a male couple dancing on the chessboard, gracefully and determined, despite the storms and tempests outside.