Founded by Maggie Mo and Jay Leung, Starz Pasha has been a mainstay in Hong Kong's interior design scene and the firm has just been awarded the SGS x ADC Interior Design Service Excellence Certificate. Here the design duo talks about how a standard certification can add credibility to the industry.
"The design industry has a low threshold and almost anyone can call themselves a designer these days," says Maggie Mo. "It has a fairly bad rap because of some deliberate scams." Jay Leung concurs, saying that the industry requires a certificate standard, given that hidden costs and under-the-table affiliations are not uncommon.
"As an interior designer myself, the SGS x ADC Interior Design Service Excellence Certificate is more than welcoming," Leung adds. "Before the Certificate, there's no licensing or standardisation mechanism in place to protect consumers. Because SGS is widely recognised as the global benchmark for quality and integrity, with the initiative of this certification scheme, the industry will develop a more respected reputation."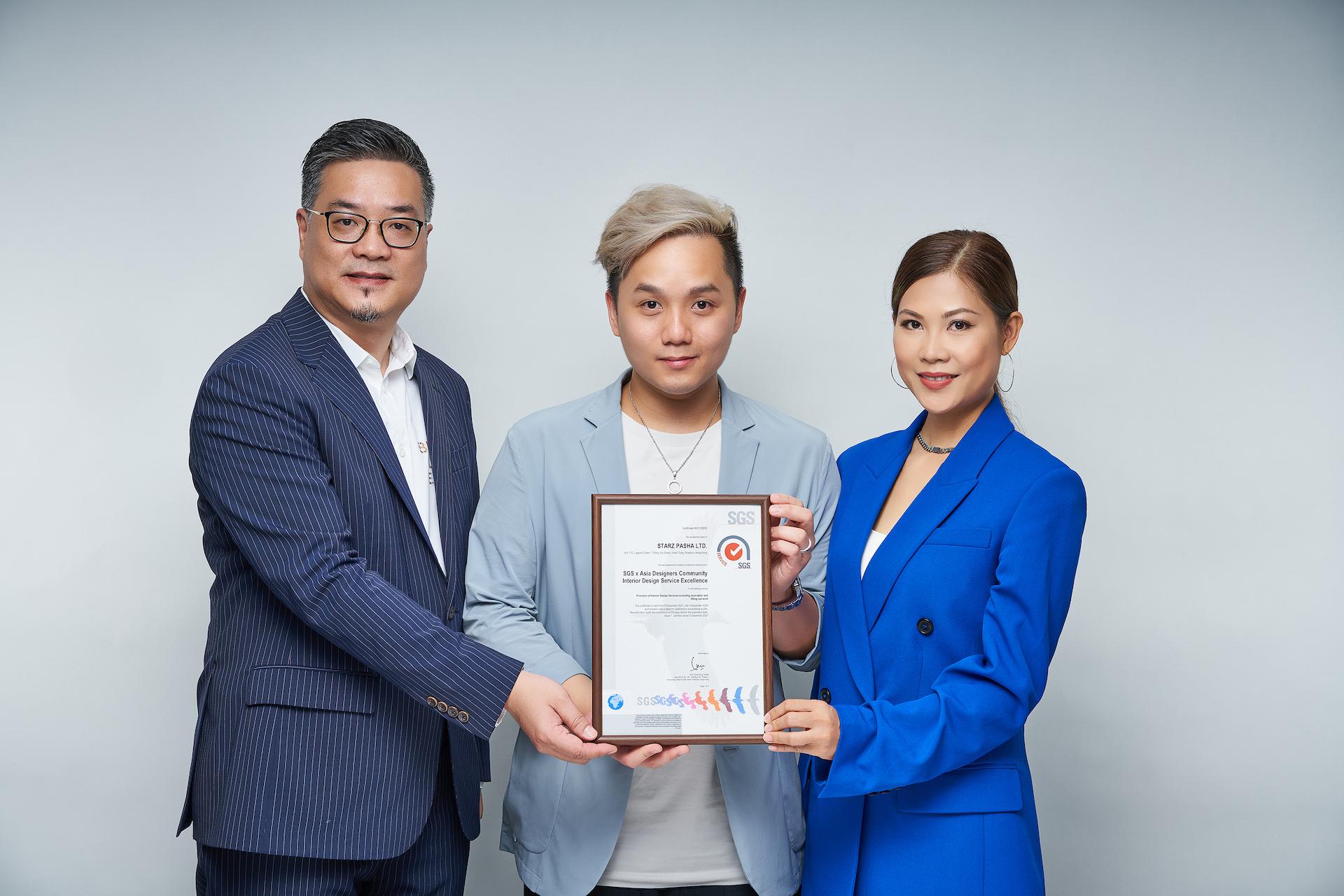 With a portfolio spanning residential, workplaces, education and retail space across Hong Kong and Greater China, Starz Pasha has done it all and prides itself on offering bespoke and quality design services to clients. Having accumulated more than ten years of design experience, both Leung and Mo are confident all along when applying for the Certificate.
"We've always been committed to providing excellent customer and design service and we're pretty open book when it comes to client feedback. They helped verify our service standard and professionalism," Mo says.
Besides customer service, Leung says that the certification scheme also considers both external and internal factors in the "6S" framework to see whether his firm can demonstrate its product or service meets the customer expectations, including staff safety and risk management.
Asked how the accolade will make a significant difference in driving their business forward, Leung says it's instrumental in boosting the brand image in the public eye. "Though we mainly do referral clients, the fact that our company has been tested according to an international standard will help us explore new business opportunities in the highly competitive market."
Learn more about Starz Pasha here.