If eyes were the windows to one's soul, then a collector's treasure trove can be seen as the most intimate glimpse into his or her tastes and tales.
It certainly rings true for Hong Kong-based polymath Kai-Yin Lo. The successful jewellery designer, author, historian and professor has over the majority of her life amassed an impressive collection of contemporary and modern furniture pieces that are as eclectic, artistically powerful and culturally transcending as her personal journey – yet most of which had never been unveiled to the public, until now, when they go up for bid at auction house Phillips' 20th Century & Contemporary Art and Design Day Sale hosted at the JW Marriott Hotel Hong Kong on 9 July 2020.
Celebrated for fusing dichotomies – East and West, old and new, form and function – in her creations, Lo's lifelong passion for bridging the gap between cultures and traditions traces back to her first jewellery collection of Asian antique pieces that were picked up by none other than notable jewellery house Cartier. Her later pursuits, from being the first professor of cross-cultural studies at London's Central Saint Martins to penning her memoir Designing a Life: A Cross-Cultural Journey and serving on the boards of M+ Museum and the Hong Kong Design Centre, have been dedicated to championing cultural diversity and understanding in art and design.
That passion is evident in her expansive furniture collection, titled Eternal Form – A century of Modern and Contemporary Design, to go under the spotlight this month. The 19 lots, as global in scope and pioneering in style as their owner, range from mid-century Asian to contemporary to Danish modern design – a style long favoured by Lo before it took a front seat in contemporary market trends.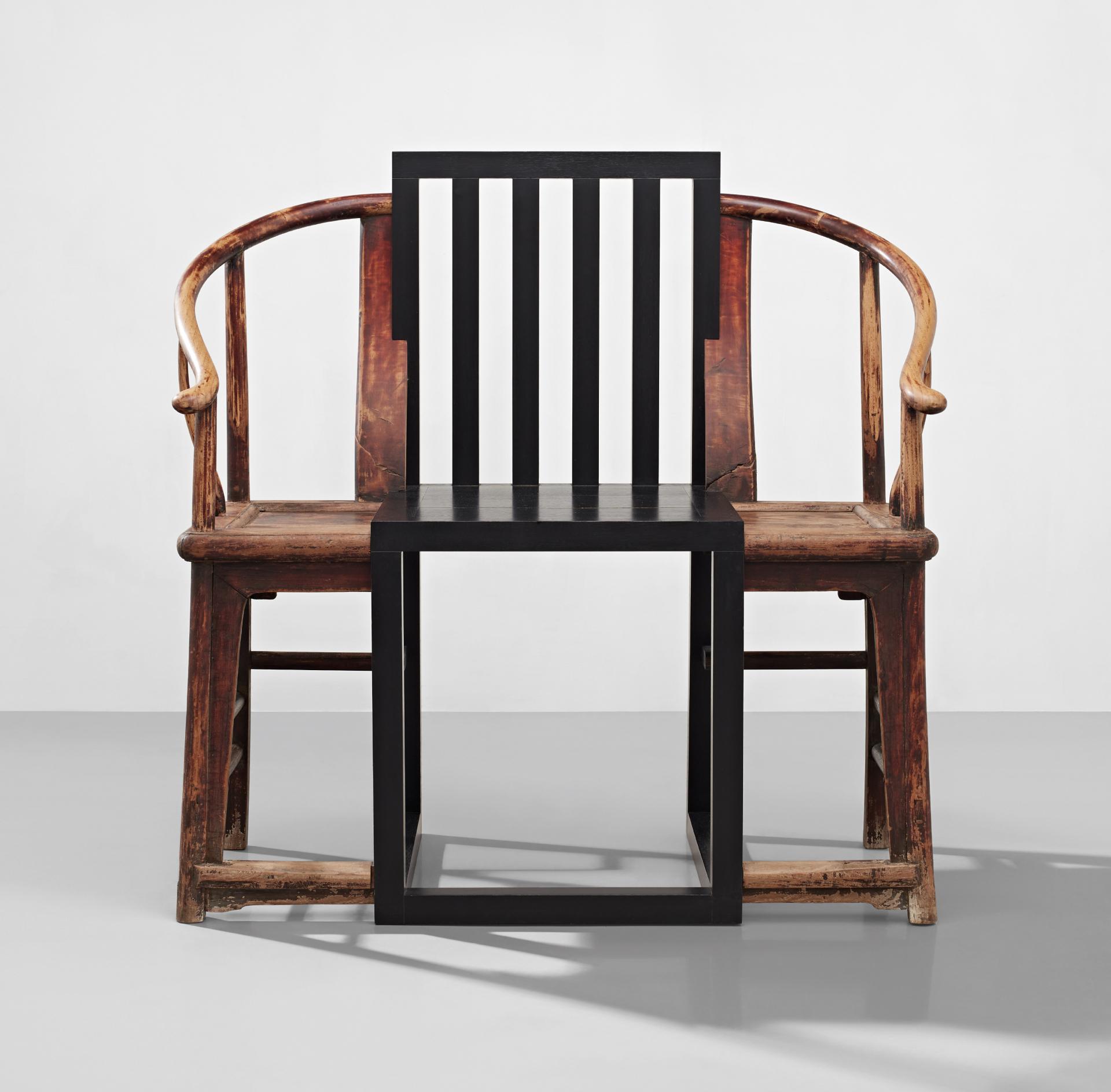 These pieces, crafted by design greats including Kaare Klint, Hans Wegner, Ole Wanscher, Ejner Larsen and Aksel Bender Madsen, Campana Brothers, nendo and Zhoujie Zhang, have been meticulously sourced by Lo over decades from the most prestigious auctions and galleries in London, Paris, and New York as well as in Copenhagen, Helsinki, and Stockholm.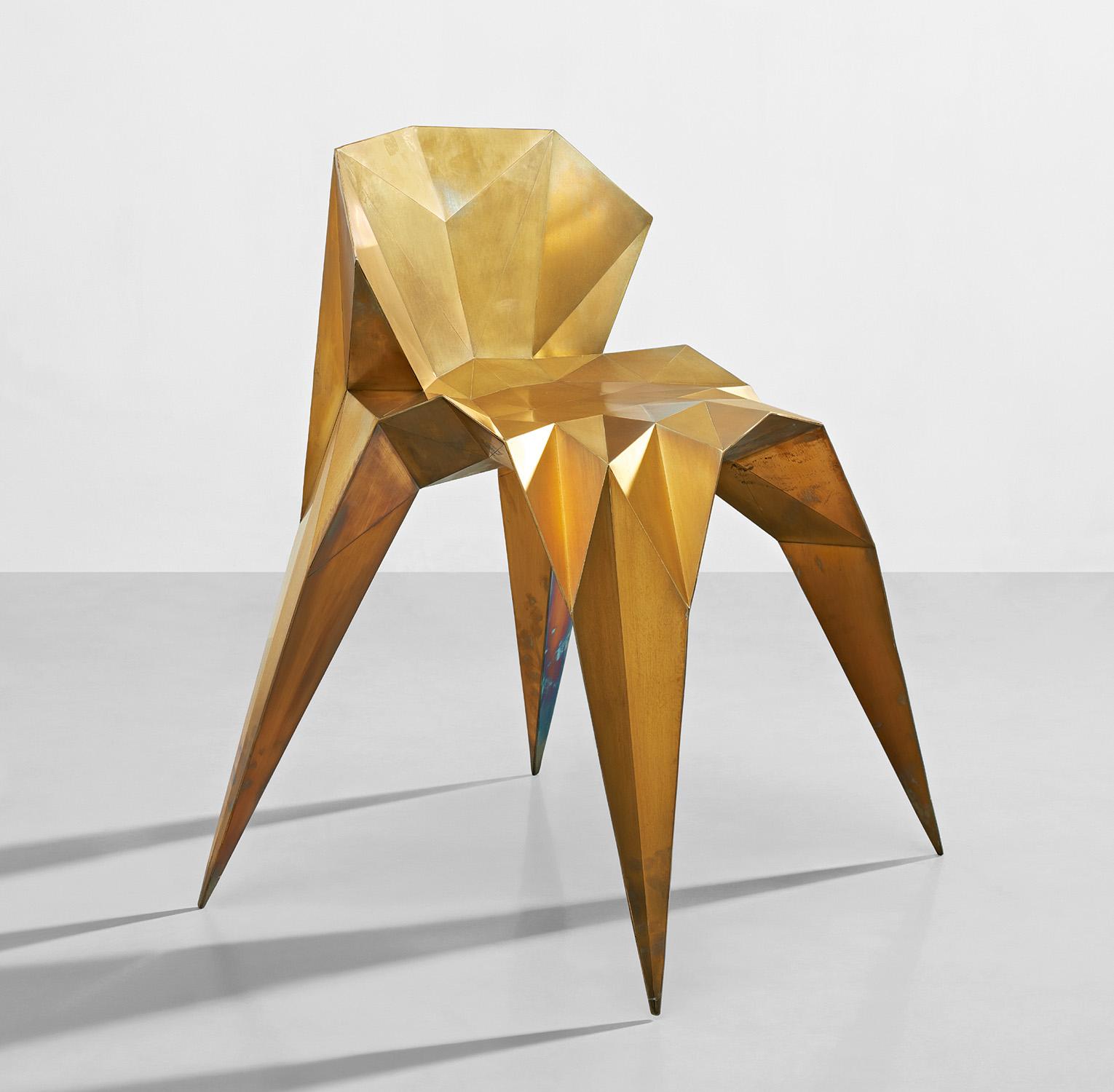 Too many gems, too little time? Four highlight lots to ready your paddles for include Zhoujie Zhang's striking 'SQN1-F2B-Brass' chair, from the 'Triangulation Series' (lot 146). Known for employing algorithms and digital technology in his creative process, the Shanghai-based artist similarly turned to computer software to design the various sizes and arrangements of triangles that characterise this fractal, futuristic-looking brass chair, before constructing it by hand.
Fine craftsmanship and organic forms also take centre stage in Alvar Aalto's Rare armchair, model no. 42 (lot 148) and Ejner Larsen and Aksel Bender Madsen's Rare 'Metropolitan' armchair, model no. 2842/L (lot 153). The former was designed by the Finnish architect in 1932 for one of his most famous commissions, a hospital in Paimio, Finland. Sporting a flowing, natural silhouette resulted from Aalto's pioneering use of bent plywood – thin sheets of plywood have been bent into two tight curves – less than 20 samples of this original edition featuring curly birch, an extremely hard-to-procure material, are known to have been manufactured.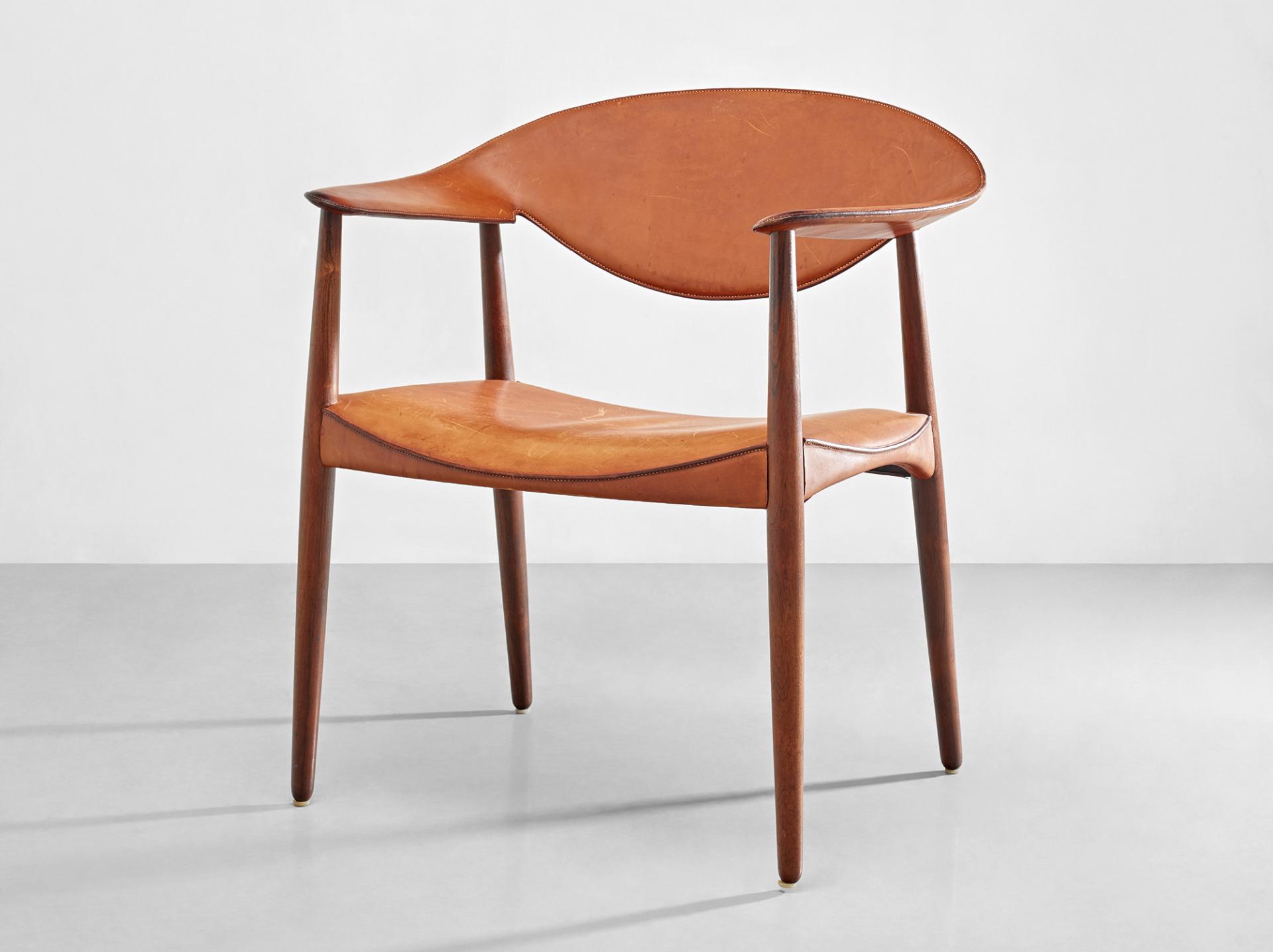 The latter, designed in 1949 and executed by master cabinetmaker Willy Beck in 1961, remains one of the Danish design duo's most iconic works and was once exhibited in the acclaimed Art of Denmark at the Metropolitan Museum of Art. The sinuous chair encapsulates the best of Scandinavian design not only in its silhouette, which is markedly more sculptural (particularly in its hourglass-shaped seat) than previously more austere iterations, but also in its exquisite materials of rosewood and leather from Danish saddlers Dahlman.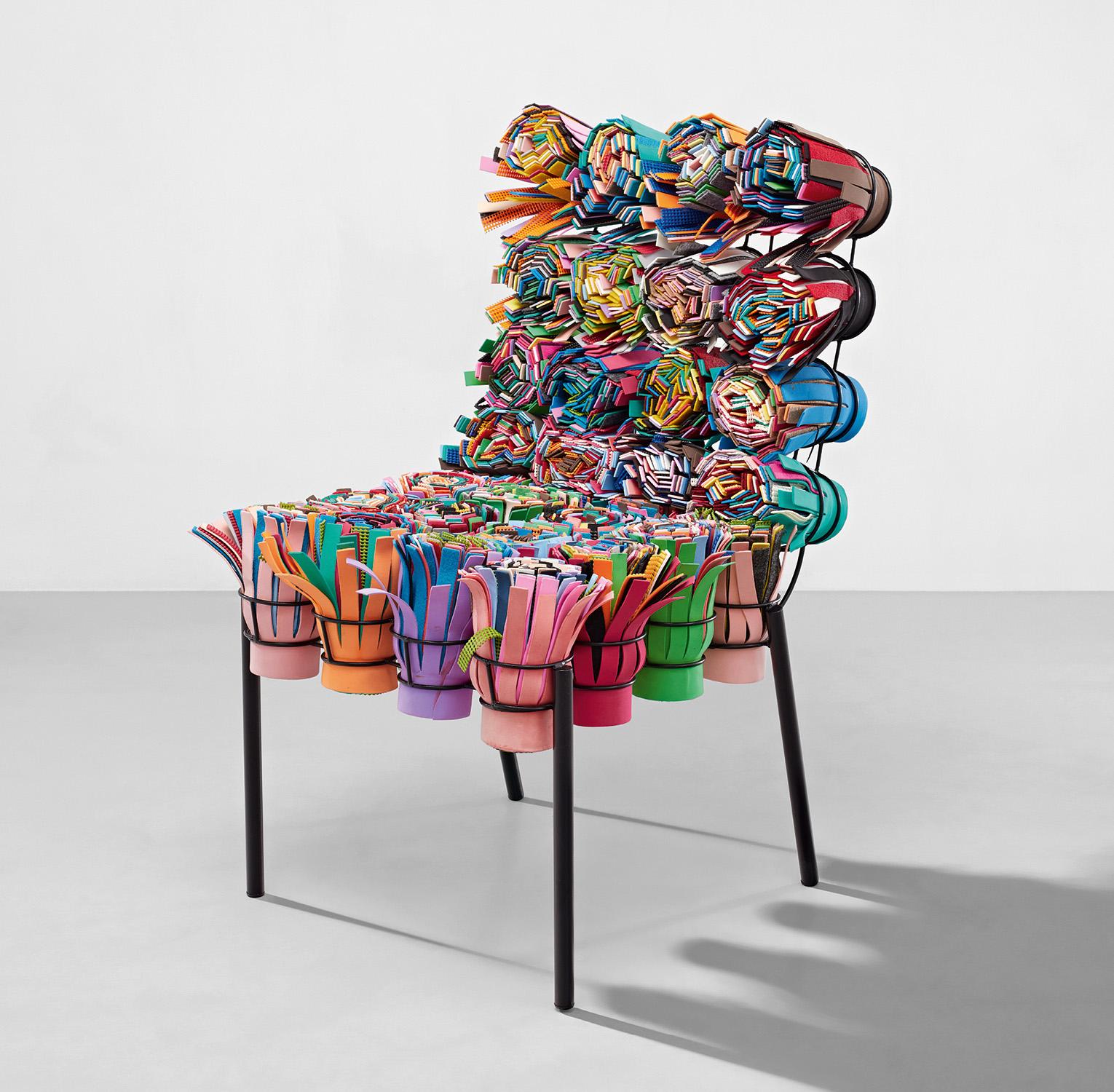 For a piece that speaks to craftsmanship as much as a playful, vivacious spirit, look no further than Fernando Campana and Humberto Campana's 'Sushi III' chair (lot 145). Inspired by the actual process of preparing a Japanese sushi roll – hence the name – the chair is emblazoned in dozens of rainbow-hued fabrics that have been rolled up and sewn together into cylinders and then cut laterally right in the brothers' São Paulo studio, resulting in a visual delight that is representative of the Brazilian designers' innovative and audacious approach.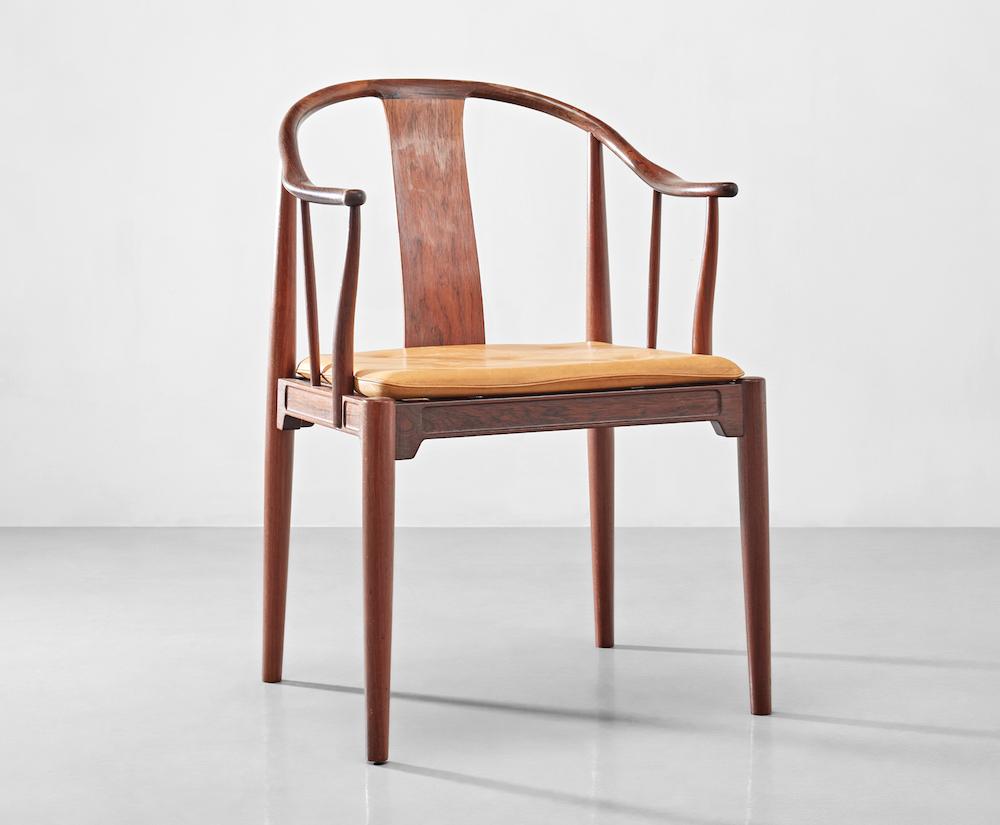 When compared, these chairs reveal complex and compelling dichotomies between form and function, the hand and the machine, old and new, and East and West. Echoing the cross-cultural, cross-era nature of Lo's interests and tastes, the collection is a stunning testament to the flowing synergy between art, design and furniture, with each creation standing alone as an artwork to be admired for centuries to come.
To learn more about Lo's exquisite collection, artistic journey and creative insights, watch her exclusive interview below with Aric Chen, Architecture and Design Curator:
20th Century & Contemporary Art and Design Day Sale
Preview: 4 – 7 July, 10am – 7pm
Auction: 9 July, 1:30pm
Location: JW Marriott Hotel Hong Kong
By Appointment Only: rsvphk@phillips.com