OK Decoration Design is one of the seven design studios gaining the SGS x ADC Interior Design Service Excellence Certificate this year. Here designer Oscar Yeung walks us through the application process and looks at how the accolade will further his business.
"Getting the Certificate is highly encouraging to our company. We are a member of the ADC [Asia Designers Community] so we get to know about the programme through it and learn about its goal of recognising excellent interior design services," says Oscar Yeung, Designer at OK Decoration Design.
Providing a one-stop design solution, OK Decoration Design prides itself on its professional and diverse design dexterity that brings a unique touch to each project the firm undertakes – from commercial and residential space planning to designing customised furniture.
That every procedure is supervised by experienced designers prompts the firm to receive the Certificate this year. Yeung, who helms the studio, is confident in the Certificate's wide recognition and how it can take the company above and beyond.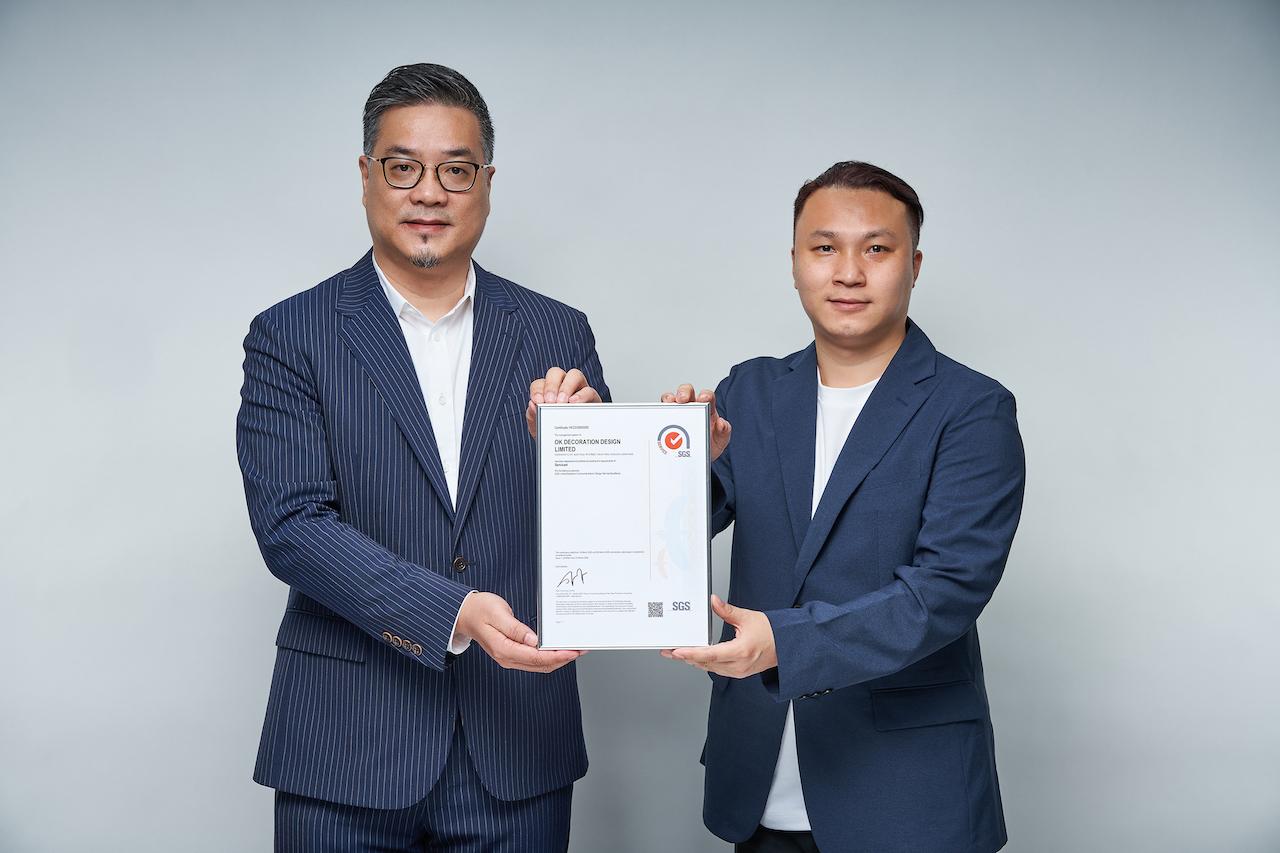 "SGS is the world's leading testing, inspection and certification company and recognised as the global benchmark for quality and integrity. I think the Certificate is a kind of credential allowing more people to get to know about our company – our background, design approach and that we're well placed to meet the specific requirements of clients," he says.
In applying for the scheme, Yeung and his team are required to submit detailed documents including design sketches and paper records, and conduct in-person interviews with SGS's local experts, ensuring the firm has quality control management put into place before issuing the Certificate.
"It's a rigorous test but it's all worth it. The recognition gives consumers confidence in what we do," says Yeung, who adds that the scheme can also help incubate up-and-coming studios, allowing the next generation of design talents to get a foot in the door of the industry with an accredited certificate.
Learn more about OK Decoration Design here.