From revamping historical residences in London to designing luxury townhouses and hotels in New York and Moscow for discerning clients, interior designer Manuela Hamilford has done it all.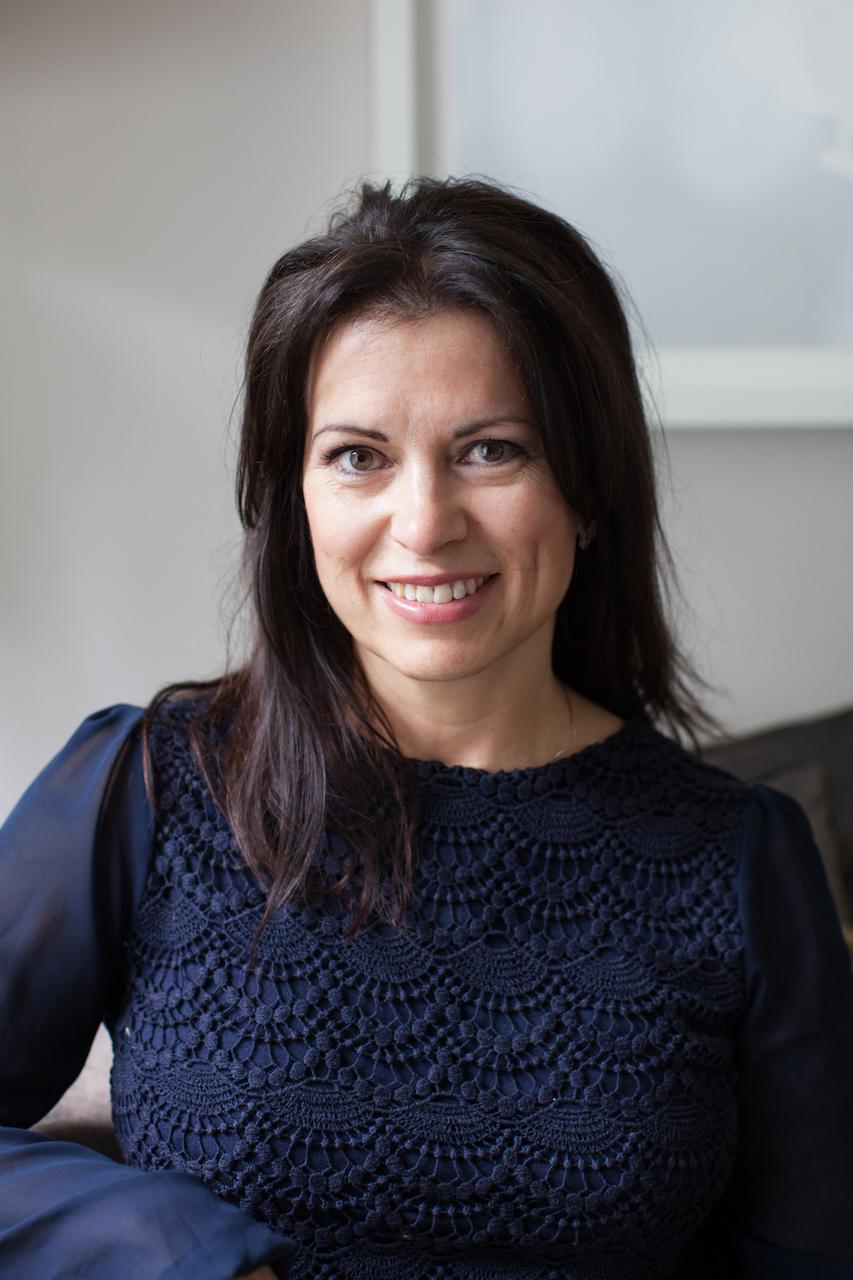 Born and raised in Vicenza, Italy and then moved to New York City to start her career in design, Manuela Hamilford first cut her teeth leading Arte in Bergdorf Goodman, a prestigious company which designed bespoke Italian home furnishings, where she gained a flair for interior design and knew that it was a lifelong path she wanted to pursue.
She headed to London in 2000 to start her own interior design studio, Hamilford Design, and has since helmed projects spanning from residences in London and townhouses in New York to large country estates and hotels. Creating elegant and luxurious interiors that exude warmth is at the heart of what she does.
Here Hamilford talks about her passion for design, how she approaches new projects and the design trends that will continue well into the post-pandemic world.
1. What do you love about being an interior designer?
I love all things design! I particularly enjoy the diversity and creativity of the industry. I also love how you can gain inspiration from anywhere – from your last vacation, a recent restaurant you visited or even reading a book. My favorite aspect of my role is impressing my clients with elements that surprise them; presenting different fabrics or color schemes that have a stunning impact on a space – something they would not have previously considered is always highly rewarding.
2. Tell us about the memorable projects you worked on.
Westcott Lodge was a beautiful Grade II listed home in Hammersmith, London. It was built in 1746 as St. Paul's Vicarage, with some later remodeling and restoration after damage during World War II. Therefore, we had to respect the history of the home and the existing usage of the house had to remain the same. This was such an interesting project for me, as the owners had such a strong idea of what they wanted: they had lived in Hong Kong so they wanted the interior design to have an Asian flare, but to also reflect their French heritage. It was also a requirement that each room had to tell a unique story.
To meet this brief, we chose rich, opulent tones and materials, such as wallpapers and upholstery which had an extra depth of texture and a luxurious feel. This helped give the house warmth and character. It was an exciting and rewarding experience for me as a designer.
The Pool House on the Lakes By Yoo private estate in The Cotswolds was also a memorable project. It is the only house with a pool on the roof on the private estate, which posed a few structural challenges throughout the build, but produced an incredible result. The pool location now benefits from the stunning surrounding lakeside views, and the client was also very pleased that we met the brief of the home, whilst maintaining a contemporary style with a cozy countryside feel throughout.
3. Where do you find inspiration for designing new projects?
I attend all the trade shows across the UK with my team, and I meet with our suppliers at least once a week to see the latest trends on fabrics and color schemes. I also love seeing show homes around London to see what is capturing buyers in the current property market.
Living in London gives any designer lots of creative inspiration. Just from walking the streets outside my studio in Notting Hill, I see what's trendy in shop windows, in cafés and what patterns and colors people are wearing in their stylish outfits. One of my favorite spots in London is Pimlico with its many art galleries – it's great to just walk around on an afternoon and take it all in. There is always something I see that inspires me.
4. The pandemic has altered how we see and use our living spaces. What do you think are the strongest design trends that will prevail in the future?
In a post-pandemic world, working from home is a key priority for many of my clients. We are working on several extensions with amazing working spaces, and even garden offices. Being in the open outdoors is great for wellbeing whilst working and this can also add significant value to the home.
We are also seeing a strong shift to more tranquil organic color schemes, such as blues and greens, rather than bold and cosmopolitan blacks and greys. Soothing colors are becoming more popular all the time as people seek to bring the outside into their homes.
Additionally, we're seeing a more snug and usable approach to furniture, rather than sleek and glossy pieces. During lockdown periods, our admiration for our homes has grown and we're spending more time appreciating our ideal spaces. These trends are a clear and direct result of that.
5. The life of an interior designer can be hectic from time to time. What's your favorite pastime when you're not working?
Right now I live in Holland Park in London with my husband and two children. In my spare time I love to spend time with my family, travel and shop for unique and stunning finds at some of London's best markets.