One of the seven design companies being awarded the SGS x ADC Interior Design Service Excellence Certificate this year, Johnny Shum of Make It Works talks about the recognition and what lies ahead for his company.
As do all great leaders, Johnny Shum gives credits where credit is due. "I want to thank our team for their commitment and amazing work, and also SGS and ADC for establishing the Certificate. It's a huge boost to our team morale!" he says, knowing that his company successfully obtains the SGS x ADC Interior Design Service Excellence Certificate.
Shum first cut his teeth designing interiors for commercial projects and his studio, Make It Works, also focuses on the field, though the company has seen an increasing number of residential clients since the onset of the pandemic.
Having dealt with customers from all walks of life – individuals, families, commercial spanning small and mid-size enterprises and large corporations – Shum is positive that the Certificate will assist his studio in expanding the client pool and breaking into different markets.
"Corporate clients, in particular, consider a whole range of factors before deciding to commission us. These include previous project quality, company scale and operation procedure. The Certificate will boost their confidence in our company during that selection process," Shum explains.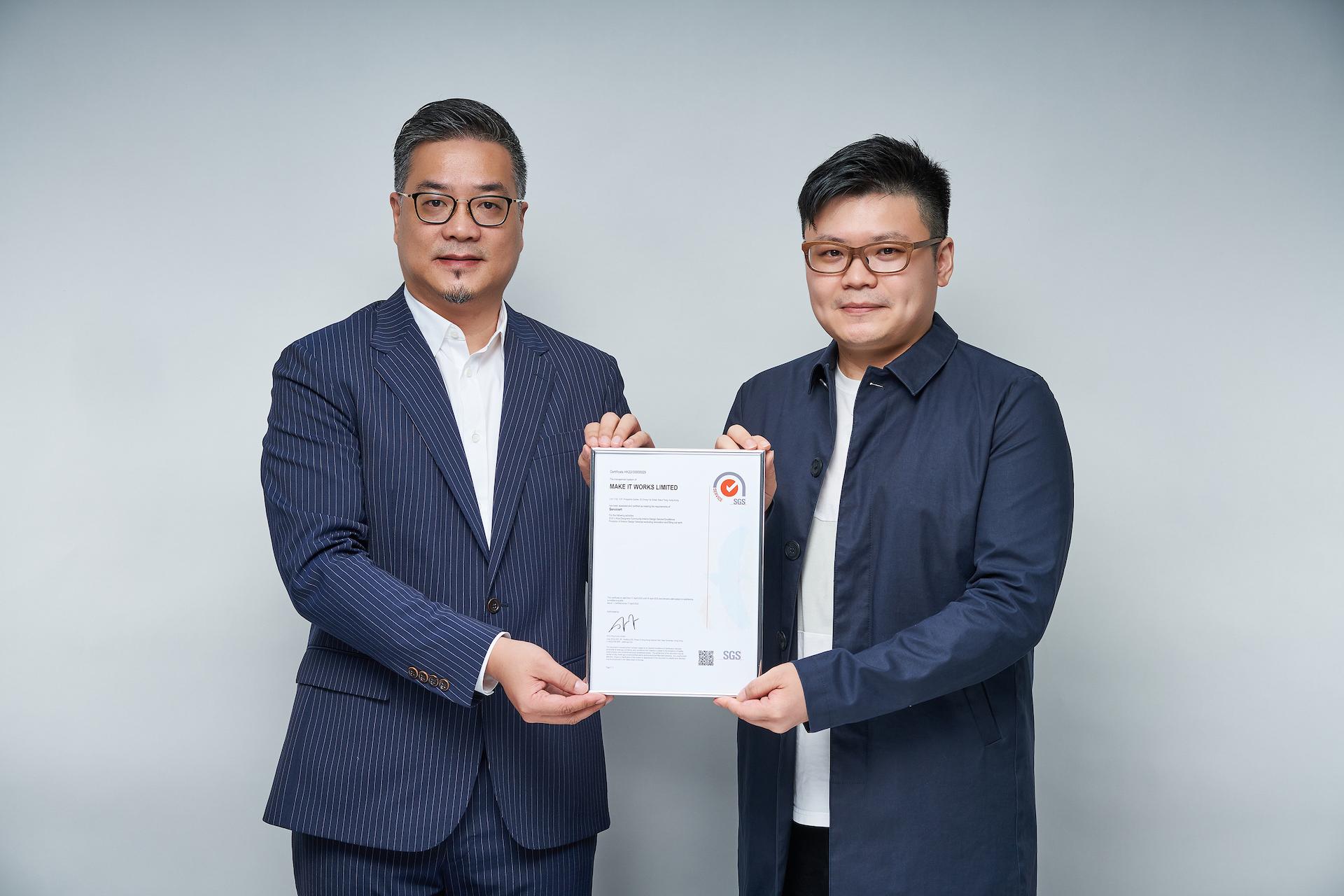 Shum's team came to know about the certification through the Asia Designers Community (ADC). Looking back, he says that the application is largely divided into two parts: internal operation and a focus on technology and sustainability.
"The former is easy because we know we already have everything in place. We did put in more time, doing a great deal of research and organising the information for the latter requirement."
Design is a profession that requires excellent communication skills, not least in client liaison. "Because we mainly do referral clients, we make sure that we communicate our expertise to clients, sitting down with them and walking them through all the nitty-gritty. The fact that we handle this really well supports our application."
Looking ahead, Make It Works will be digging into the Asia and Mainland China markets. "The Certificate as a standard qualification can help prospective clients in picking the right companies that are trustworthy and professional. It'll help us stand out amongst other industry players."
Learn more about Make It Works here.