Having obtained the SGS x ADC Interior Design Service Excellence Certificate this year, FDP Interior & Planning's creative director Frankie Chan shares how a standard qualification can help consumers in vetting design firms and designers before the actual commission.
When consumers are looking to hire a professionally trained interior designer, there's no market-facing certification system to allow them to choose a "certified" option.
"Most of them have purchased an apartment and are about to move in. They're looking for a pro to remake their space so it fits their lifestyle and design aesthetic," says Frankie Chan, adding that the selection process is a massive undertaking that involves great cost, given the design industry lacks a standard certification system to aid consumers.
"Some clients relayed unpleasant experiences regarding the initial consultation and flaky contract terms, and the industry has come under scrutiny because of them," he says. When Chan's team was presented the opportunity to apply for the SGS x ADC Interior Design Service Excellence Certificate, they leapt at the chance.
"The Certificate is the first licensing of its kind targeting the interior design industry in Hong Kong and Asia. By appraising design firms and evaluating their credentials and expertise, we're confident that the initiative will aid consumers in selecting the right company and propel the industry," Chan says.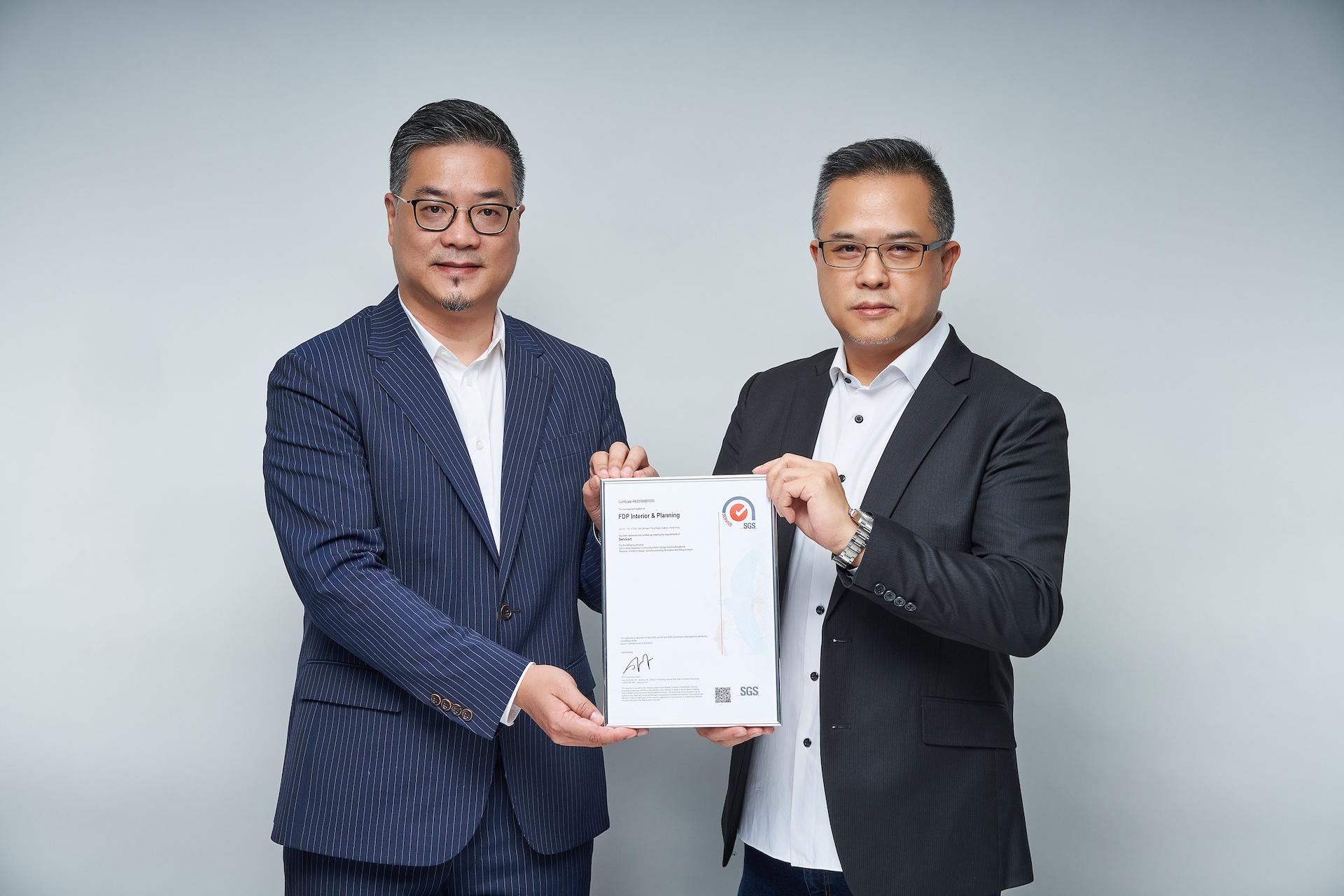 Commenting on the Certificate's many benefits, Chan notes that "SGS is an accredited audit firm. Many of our clients know about the organisation, they understand that to be able to get the Certificate is no easy task and they're impressed with our achievement."
SGS evaluates the service performance of the participating companies according to the "6S" framework: Sincere, Service, Security, Smart, Safety, and Sustainability. "It's an all-rounded assessment that also considers past revenue and client feedback, just what we need to give clients extra confidence," explains Chan.
Chan says that, because interior design is part of the servicing industry, interpersonal skill is of paramount importance. "The internet is overloaded with all kinds of information and consumers are becoming more and more knowledgeable. They place their trust on us and that's what pushes us to always try our best, translating ideas onto paper and backing them with substantial research and clarity."
Learn more about FDP Interior & Planning here.