For Ilse Crawford, the beauty of a space lies not just in its aesthetic authority, but also in its ability to improve the human condition. This concern with the impact of our surroundings on our physical and cognitive experience has earned the designer and her London-based practice Studioilse international acclaim, with an impressive portfolio of projects including Ett Hem Hotel in Stockholm, Soho House New York, and Duddell's and the Cathay Pacific lounges in Hong Kong. We met up with Ilse in Shanghai for the launch of her latest endeavour, The Lounge at recently re-opened luxury mall Plaza 66, to discuss the intricacies of the design process and what really makes an interior a success.
See more: 5 minutes with iconic designer Kelly Hoppen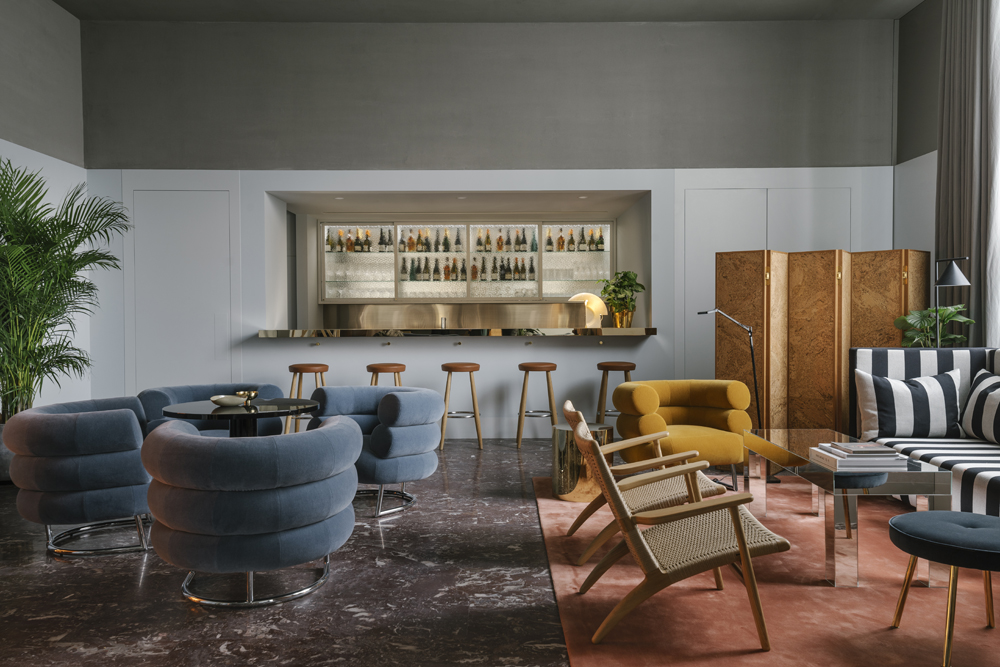 The Lounge at Plaza 66 has been conceived to offer brands, VICs and Shanghai's broader fashion community a space in which they can convene
We were asked to design The Lounge because Plaza 66 was looking at making the whole experience of the place more hospitable – they want to move into a world that's beyond retail – which is interesting because while a shopping centre is about shops, it is also about people. So, essentially, it was about creating a space where the fashion community will feel comfortable and where they will naturally gather, where they can work, socialise, present, party.
There's this whole discussion that I've had quite a bit around whether my aesthetic is modern or whether it is traditional, but actually I don't think that makes sense when you're talking about design and architecture. I mean, it's either good or it's not good. And 'good' is obviously partly about design, but it's also about how it's made, it's about the integrity of the supply chain, will it last, does it fit the purpose. It's irrelevant whether it was made last week if it fits all those other requirements, and actually people are terribly bad judges of that, which is quite funny.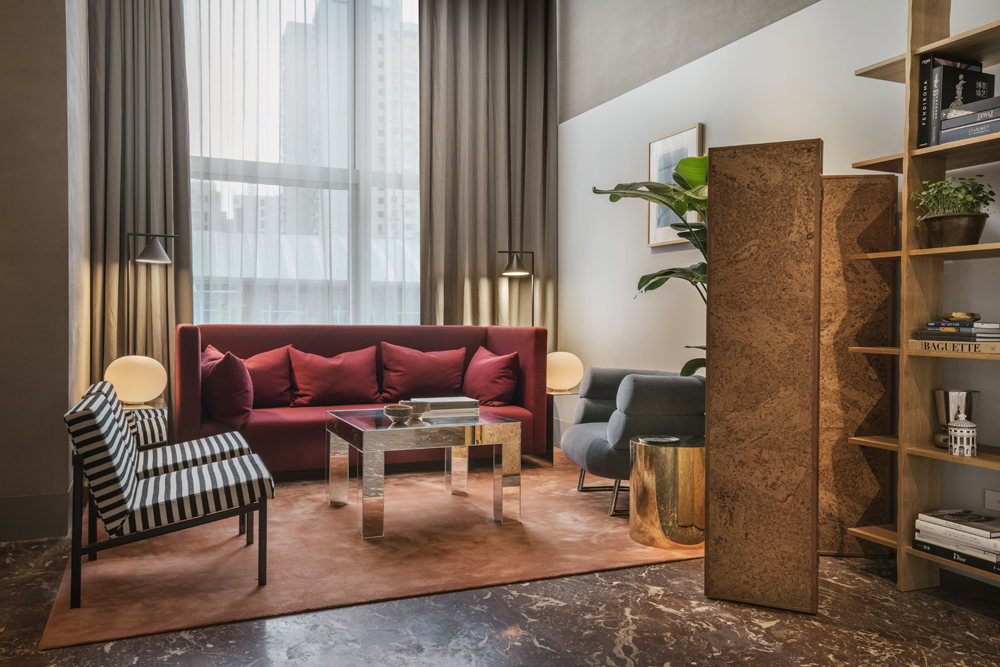 Ilse Crawford designed The Lounge as a suite of rooms that can expand and contract, a contemporary twist on an enfilade that adapts to its users multi-faceted needs
It's important to do residential projects because you have to constantly be open and reminded of what's important to individuals in their daily life. Commercially people forget it, and I think doing someone's house is really good and confronting, because people make assumptions all of the time and it's really important to be stripped of those. Every home is different, and people who come to us are coming for that, but nearly always what they want is a place that will help their family be more functional, not end up creating a home where half of it's not used, it doesn't really serve their needs. It requires so much interrogation to get to a point where a house not only works for now but will work in the future.
For me, the most interesting aspect to design revolves around complex human needs and being able to resolve those. It's never as simple as having  a long list of must-haves, what you have to do is basically create a hierarchy, because you can't just give everything equal weight, you have to decide what the key things are that everything then hangs behind. But that's really fascinating, that bit, because it's very often not what people think, very often people get hung up on the functional stuf, and that's important, but what's the core idea that holds it together? What will everything fall into line behind?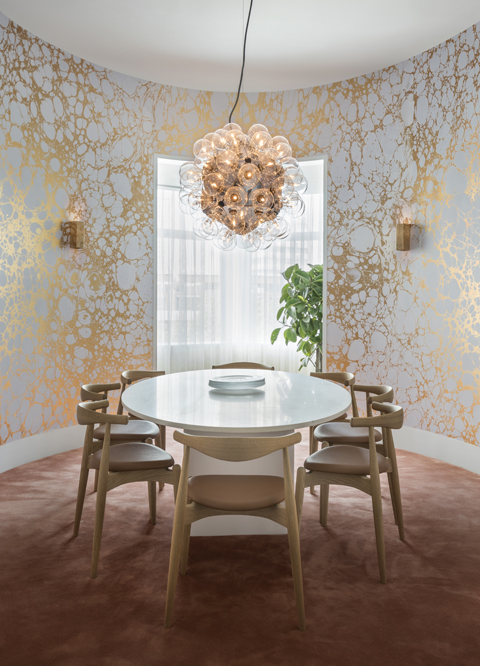 The Oval Room in The Lounge, with marbled gold-leaf walls and a pastel palette is the ultimate space in which to meet and exchange ideas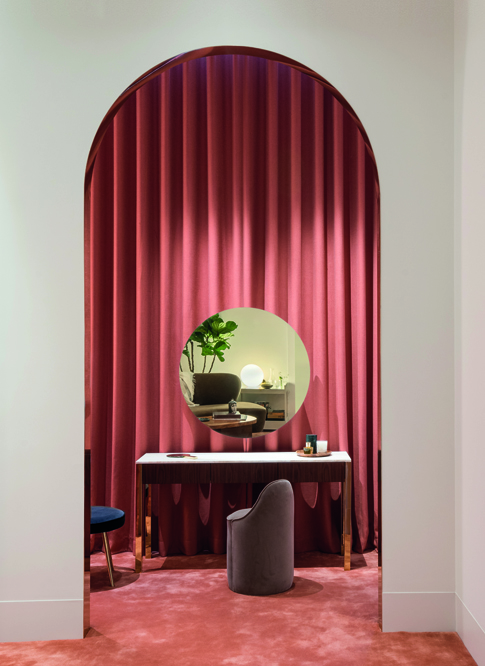 Archways and curves are used throughout the design to soften the space and make it yet more inviting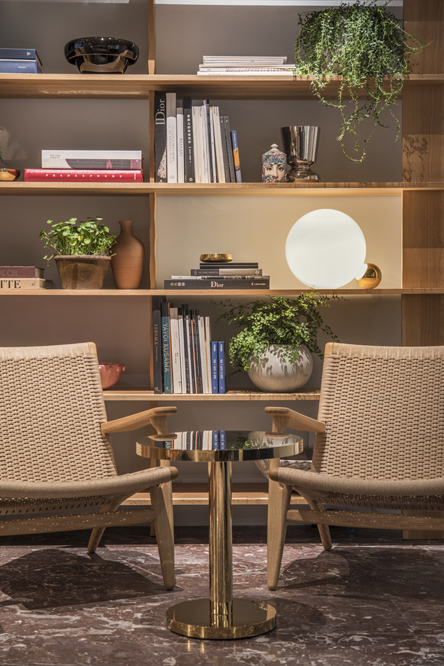 There are countless areas in which to unwind, work or socialise throughout The Lounge
The post Design dialogue: Ilse Crawford on her creative process appeared first on Home Journal.