From its green-roofed Chinese Renaissance-style silhouette to the Indian-Burmese gilded murals and painted windows from Italy, every inch of the newly revitalised Haw Par Mansion – a Grade I historic building built from 1933 to 1936 and perched along Tai Hang Road – nods to its storied roots.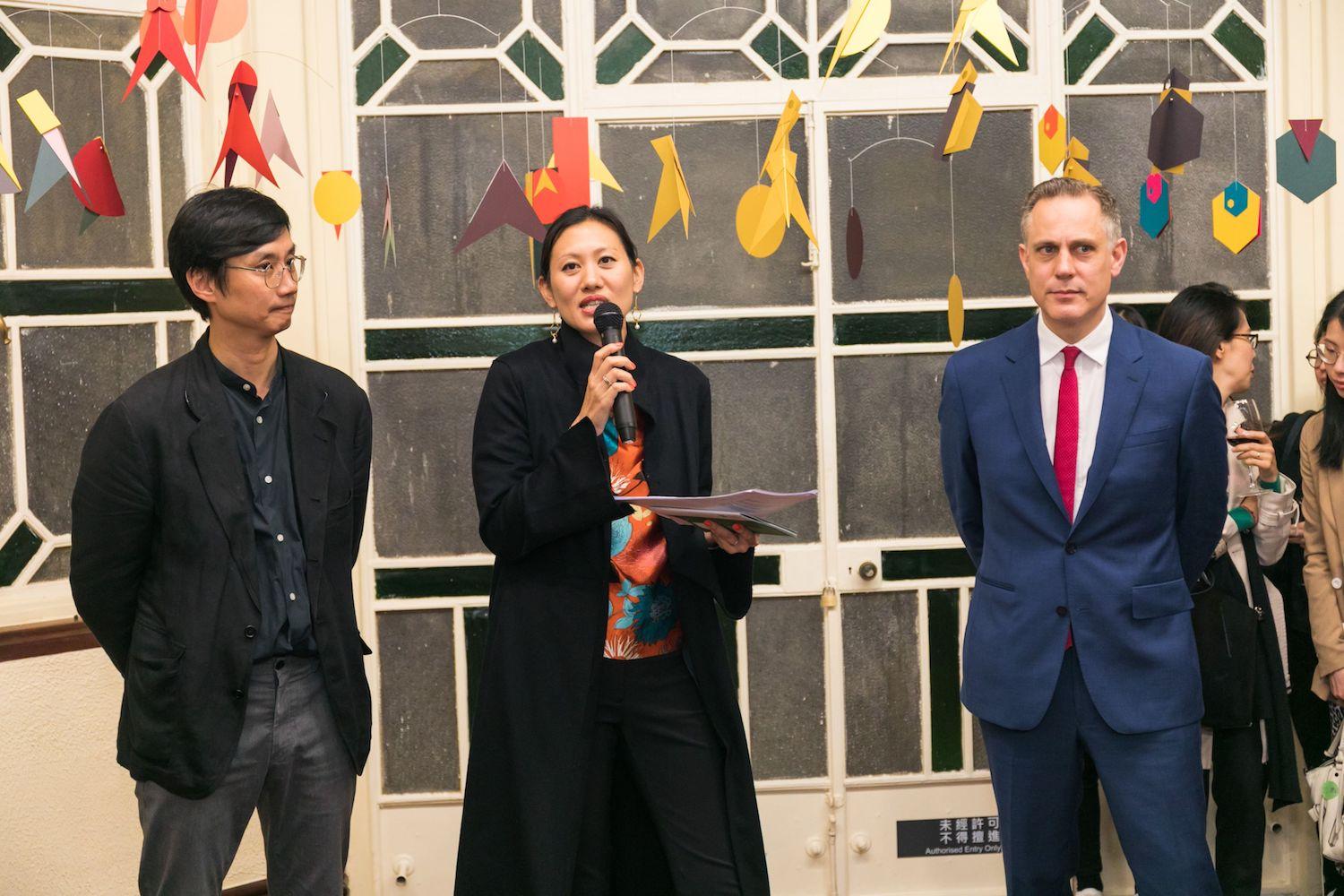 It sets the stage for Marisa Yiu's (who is also the co-founder of multi-disciplinary architecture studio Eskyiu) pioneering annual initiative, Design Trust Futures Studio – a programme now in its third year under the Hong Kong Ambassadors of Design's Design Trust, of which she is the co-founder and executive director – which sets out to preserve precisely those roots.
Themed "Heritage is Innovation", this year's initiative pairs eight Hong Kong-based designers with some of the field's most illustrious names in a collaborative "mentor-mentee think tank" to curate a series of site-specific prototypes and dialogues inspired by the historic mansion, culminating in an exhibition from September 12 to 30 at Haw Par Mansion.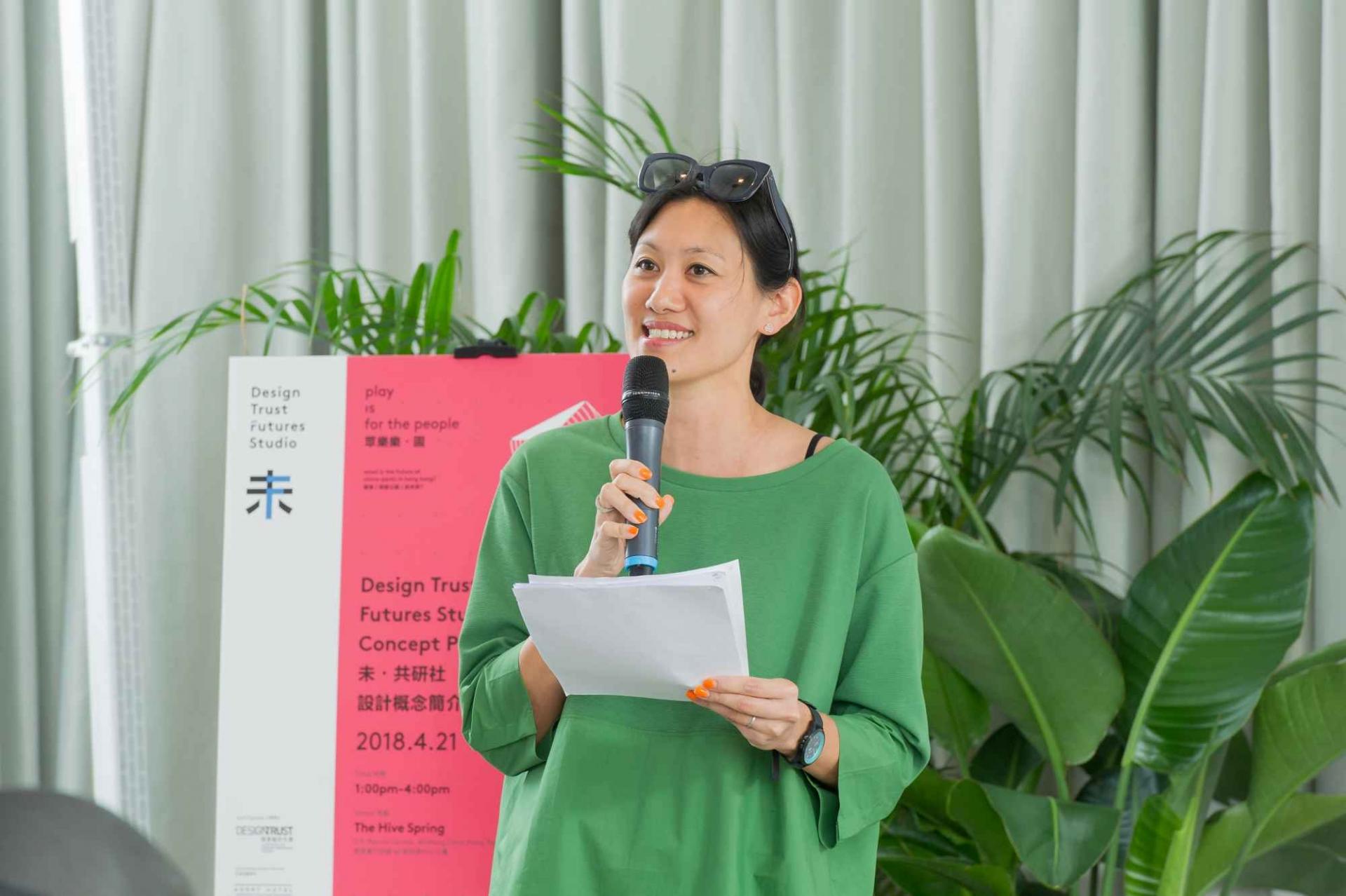 Among the objects on show will be a handwoven feature carpet by Elaine Ng, who worked closely with Tai Ping Carpets on heat-sensitive and thermochromic new materials under the guidance of Lyndon Neri and Rossana Hu; a light installation crafted from the building's archival rooftop tiles by Florian Wegenast and Christine Lew, under Douglas Young; playful mobile decorations that hang over a piano by Ire Tsui, Michael Leung and Sony Chan, under Alexander Groves and Azusa Murakami; and scents by Xavier Tsang, under Michael Young.
From within Marisa's Eskyiu studio in Wong Chuk Hang, we chat about the evolution of this pioneering programme: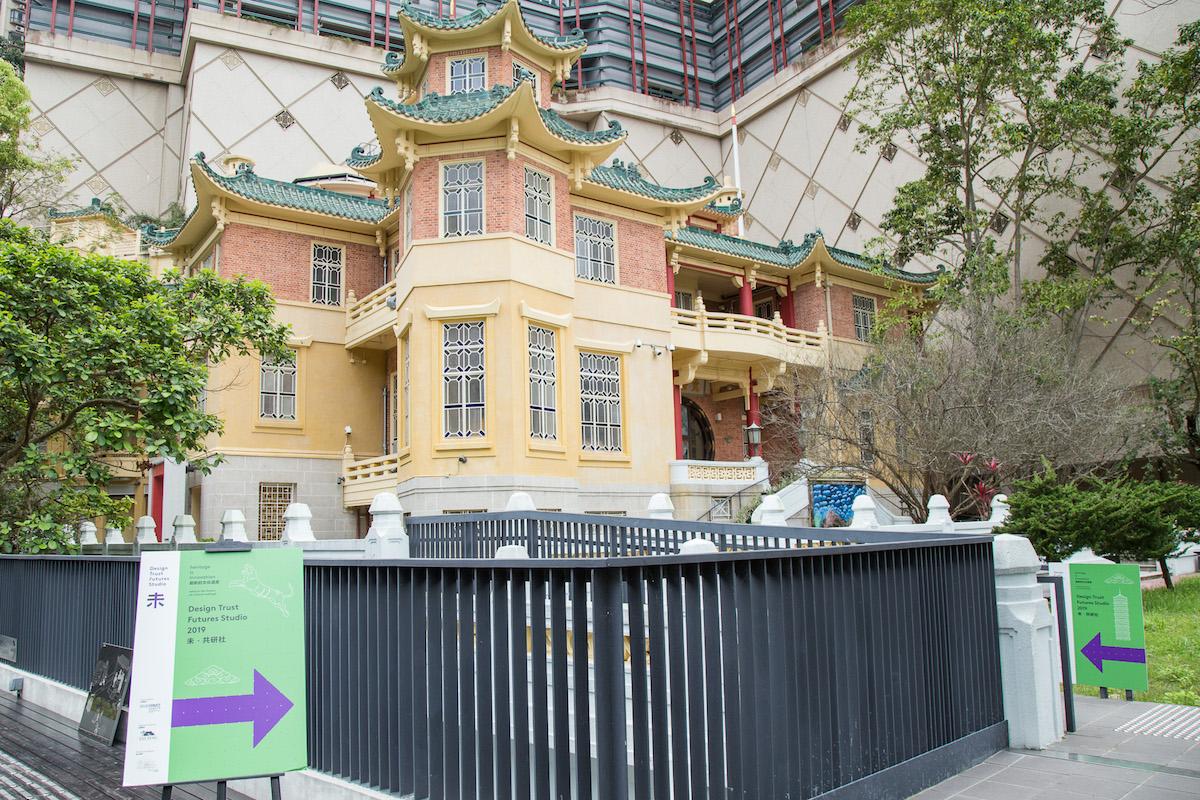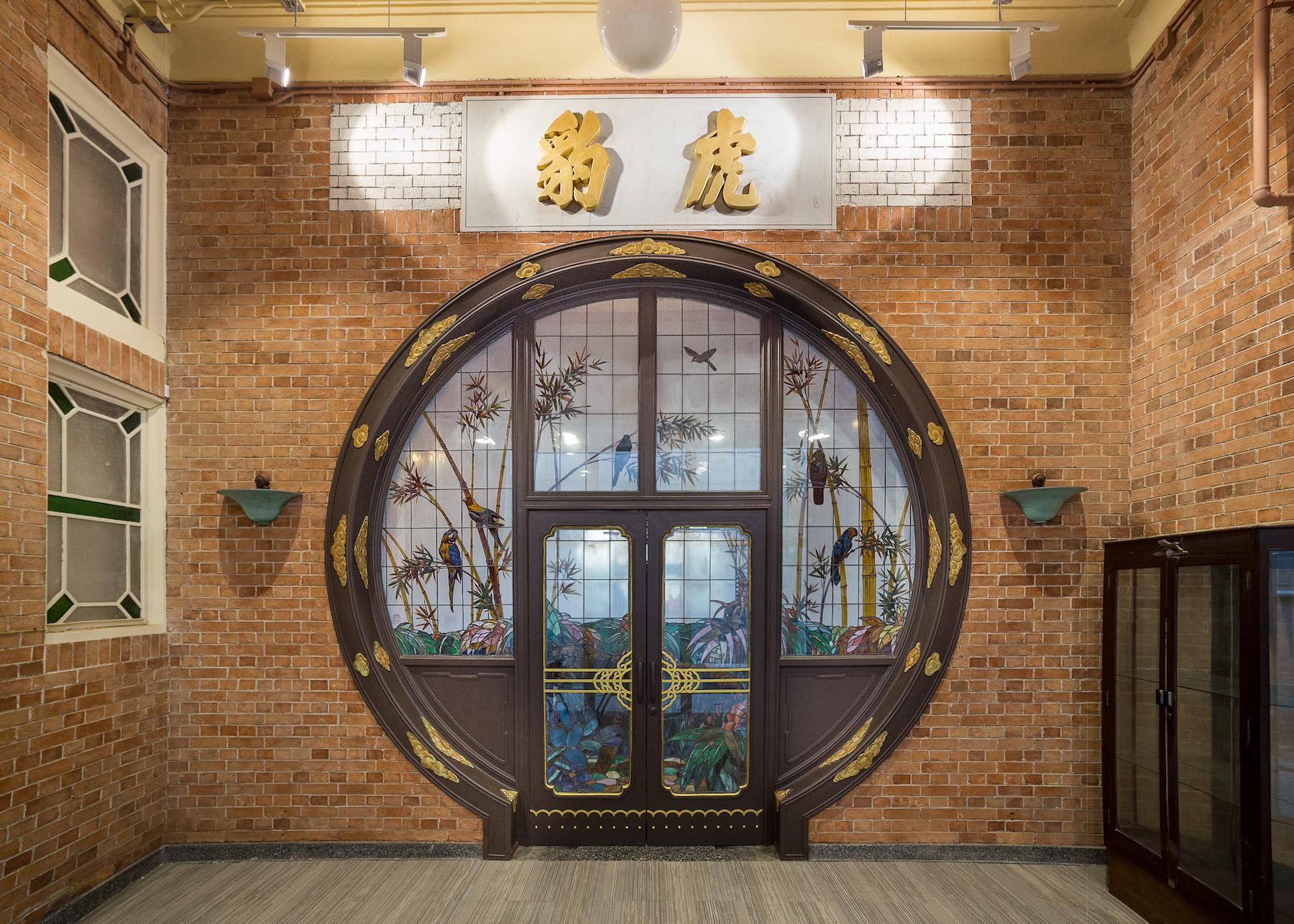 Tell us a bit about the story of Design Trust Future Studio. What inspired it?
I'm a big believer in human intellectual creative power. If I had a diagram of what Design Trust Futures Studio is, it's like a complex network of dots and lines that connect people. It is for the community to really reimagine our individual capacities in collaboration with other incredible people and question expertise – by doing that, it allows us to break free.
One of the starting points was back in 2017 – although I'd been brewing this idea a few years before that – our NGO Hong Kong Ambassadors of Design is now 12 years old. Basically it's a project where everyone goes back to school. We wanted to test and pilot ideas where we can actually curate programmes to allow more transformation for the city.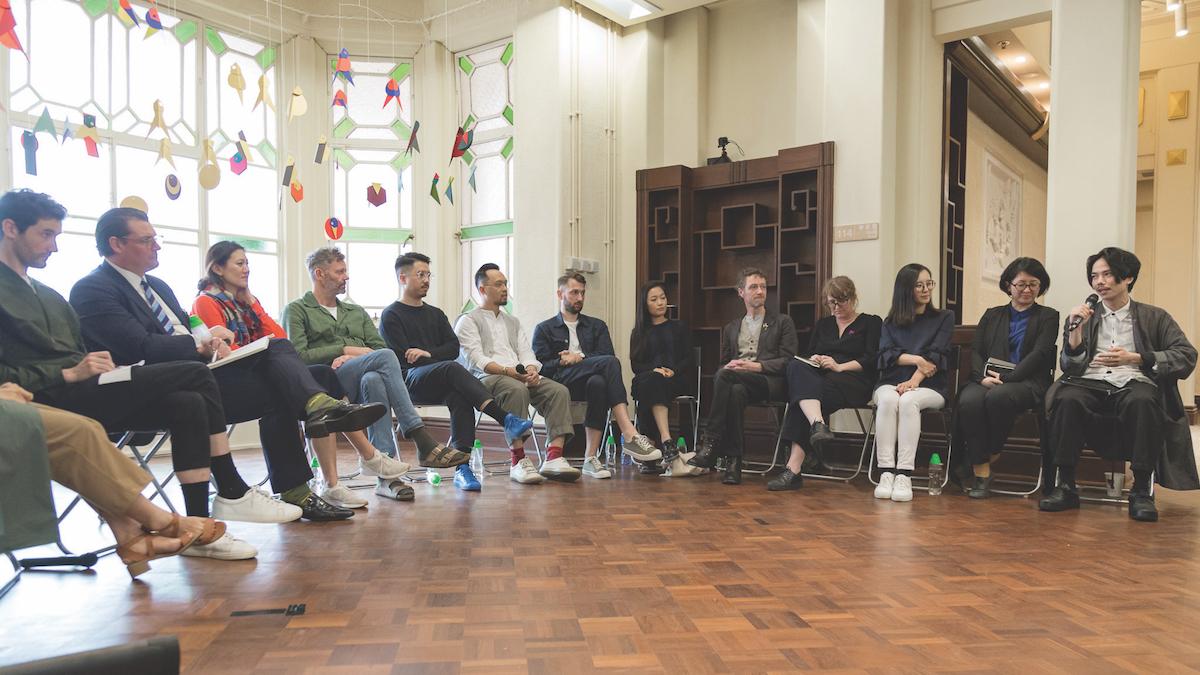 How do you hope it'll foster the city and its creative scene?
A goal for us is to nourish and accelerate designers' career paths to foster their energy to make an impact in the community, whether it's designing better micro parks to questioning our identity. I used to teach in HKU and overseas and there's a couple of amazing design graduates I keep in touch with. There's a whole energy of this younger generation – so talented, so passionate. That got me thinking: can we nominate super young energetic designs to join this community cultural think-tank to ask questions and experiment. That's what we started off with.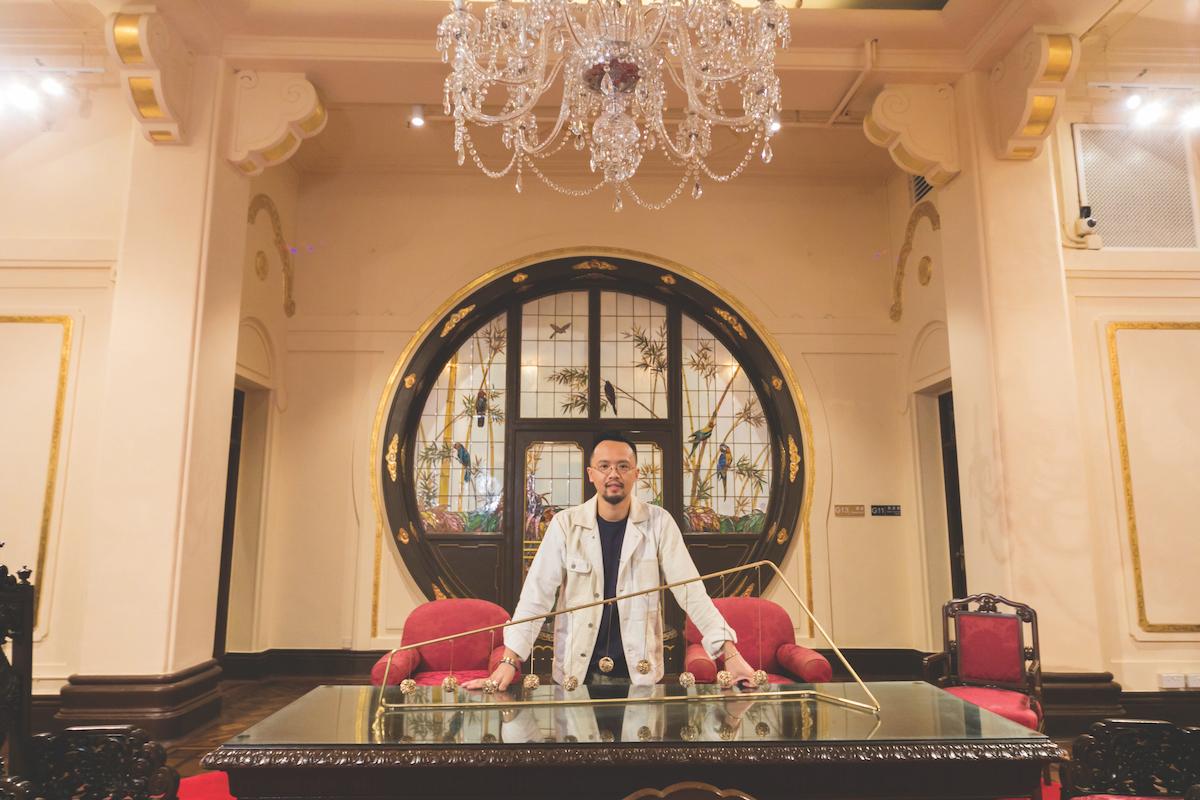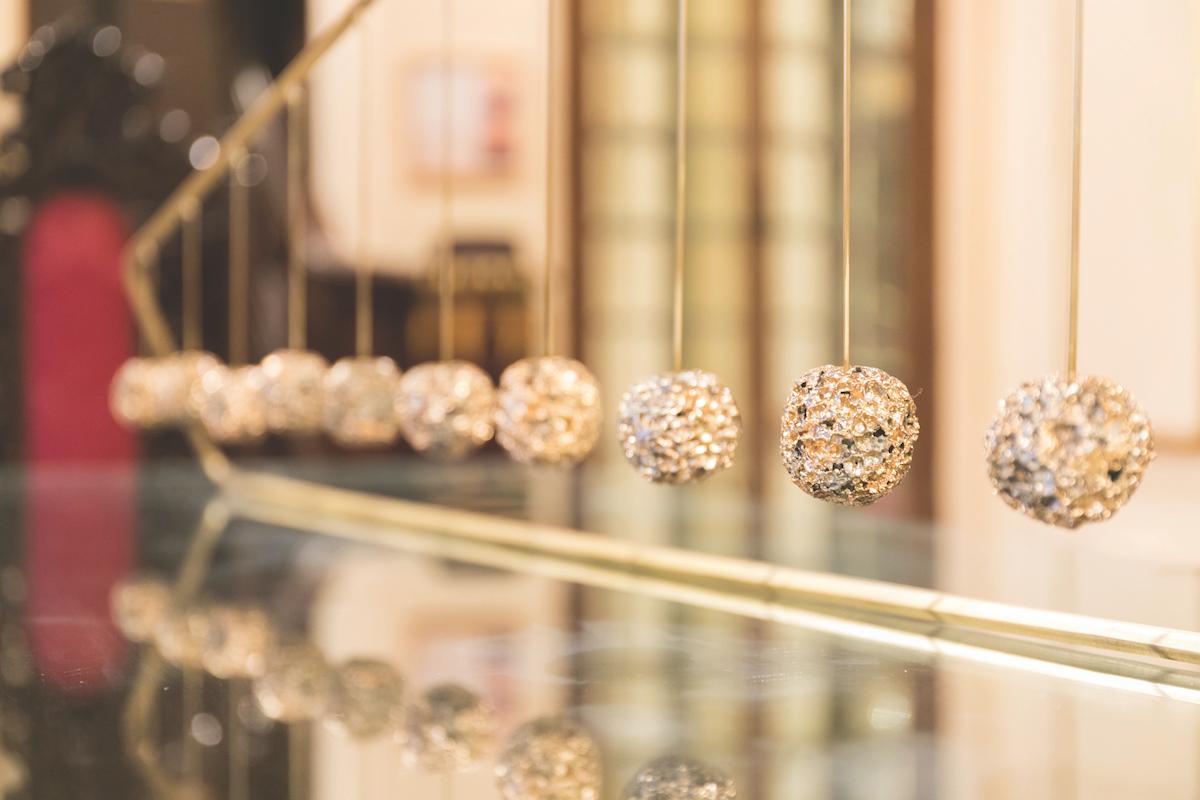 Tell us about the theme of this year's programme, 'Heritage is Innovation' – why did you choose it?
This year we're looking at stepping back retroactively and look at Hong Kong through different narrators. The city of course has a lot of colonial and Chinese history – but is that really true? Through the story of Haw Par Mansion, if you look carefully at the details there are actually plenty of Burmese and Indian influences, amazing stain glass that has Venetian artisanship, some British eclectic style.
The CEO of the Har Paw Music, Roger Woo, was working with the government to conserve the site; I'd been very interested in this and popping in and out for the past few years. I managed to convince them to partner with his as a site for Futures Studio, then bringing in amazing sponsors like Tai Ping carpets.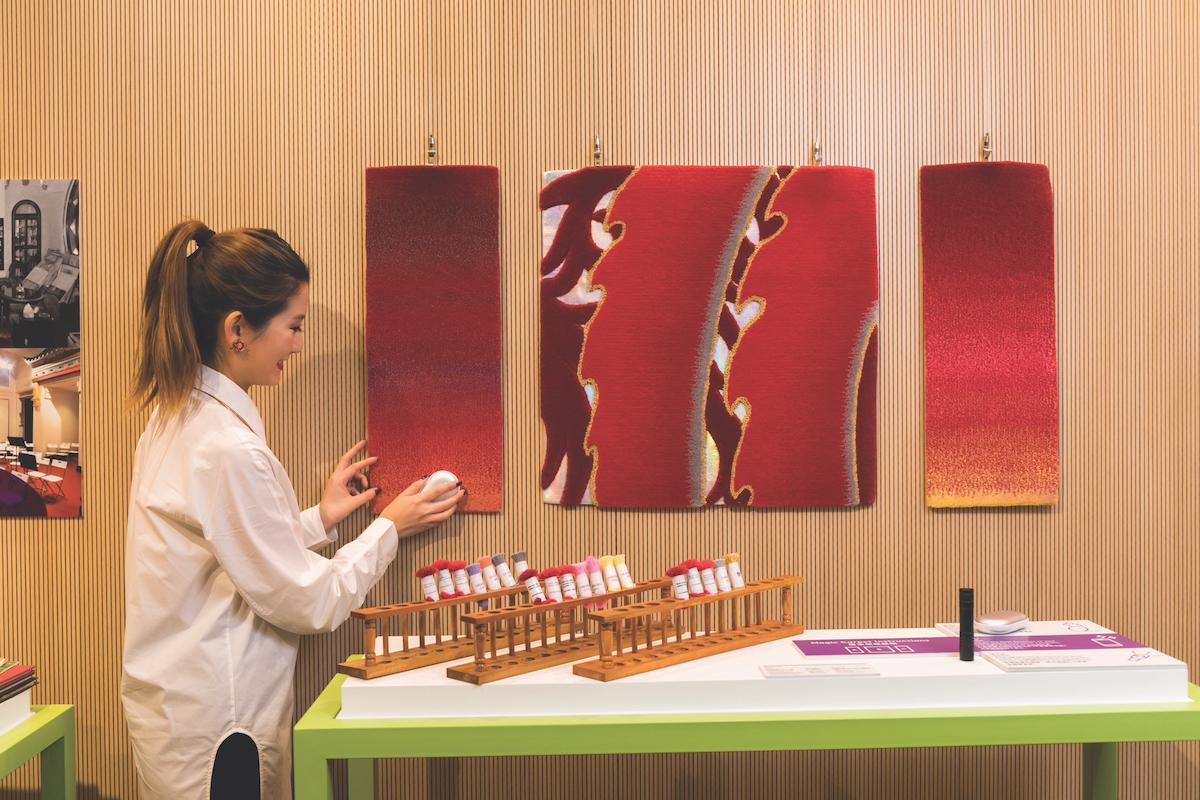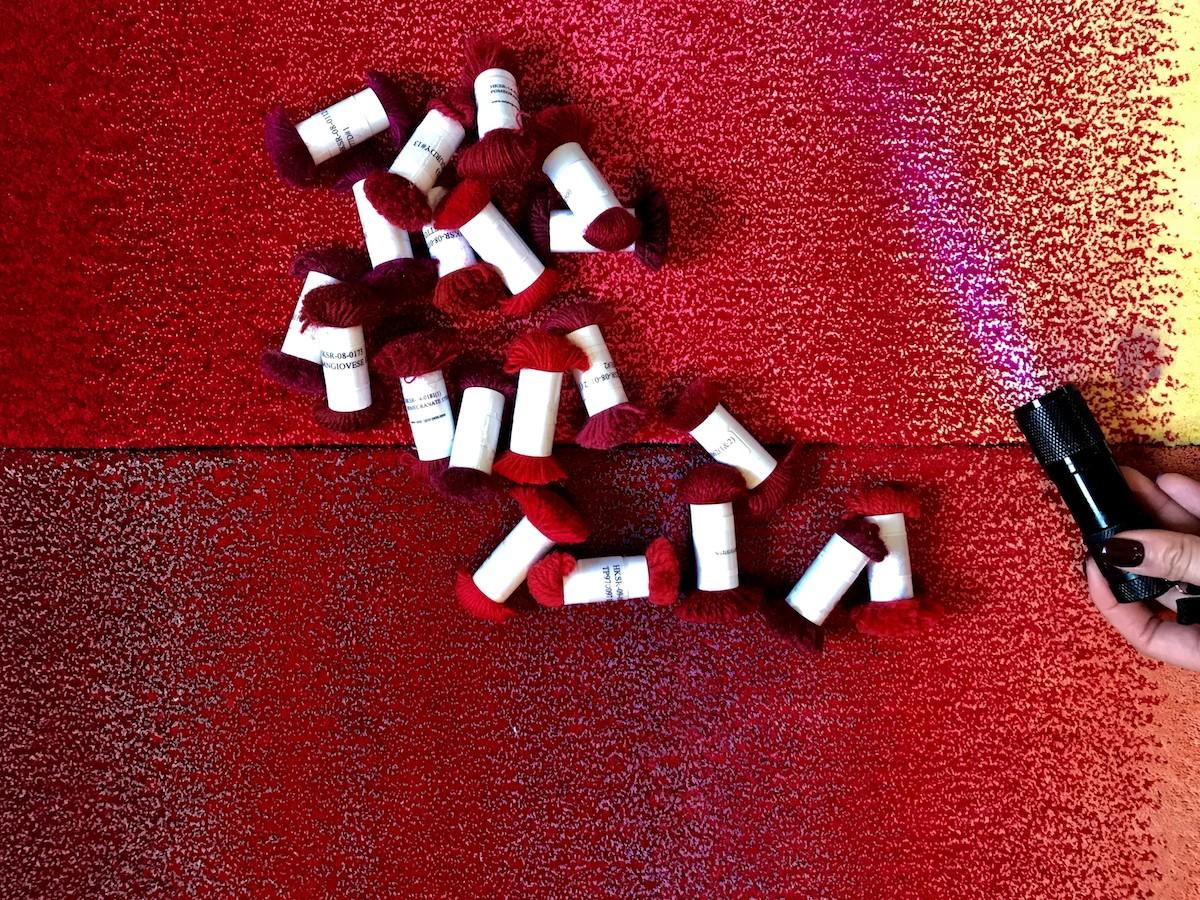 What are some highlight design prototypes from this year's programme?
This one is super special. For example, Elaine Ng who has benefited from our foundation with two major grants who is also a materialogist. What's been amazing to observe is how she works with leading designers in-house of Tai Ping who have amazing expertise in knotting and design; she brings in this new palette of materials to weave into it that are heat-sensitive and thermochromic, so she's adding an element of interactivity.
Christian Lew and Florian Wegenast who got a grant from us for their work "Hong Kong Harbour: Future Sea Craft", they've been digging out waste from the harbourfront and creating new objects from waste streams. When they received the brief to create a new light installation, they dug out some archival rooftop tiles, all hand moulded, then innovated using that. There's a sense of imperfection, old and new; it's really fun and beautiful.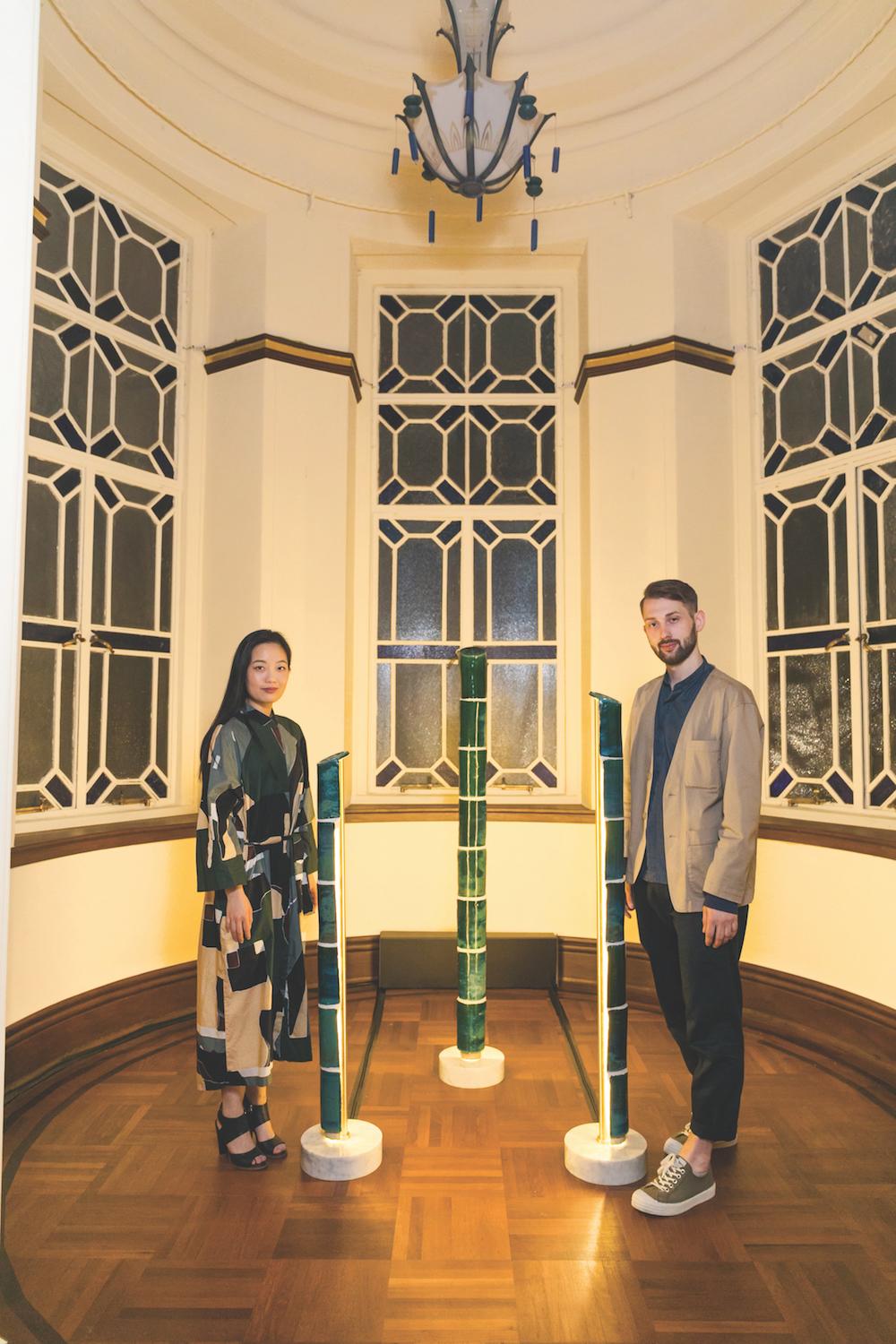 It's also really interesting to bring them into a workshop with Douglas Young. He's quintessential Hong Kong-identity – a big antique collector, and to bring in this clean, modern, sustainable duo team and watch the fireworks and energy from the exchanges.
Ire, Michael and Rony were tasked to create a souvenir for Haw Par Mansion. They went to the mansion and was so struck by the different motifs and details, birds and tigers, stain glass window – so they abstracted that, and worked with an artisan to create folding simple paper mobiles. They will be installing a piano right underneath.
These things I get really excited about, it's not just about the design of the building, it's about innovating what heritage means as a living dynamic concept, rather than just being in a museum or a building we don't want to touch.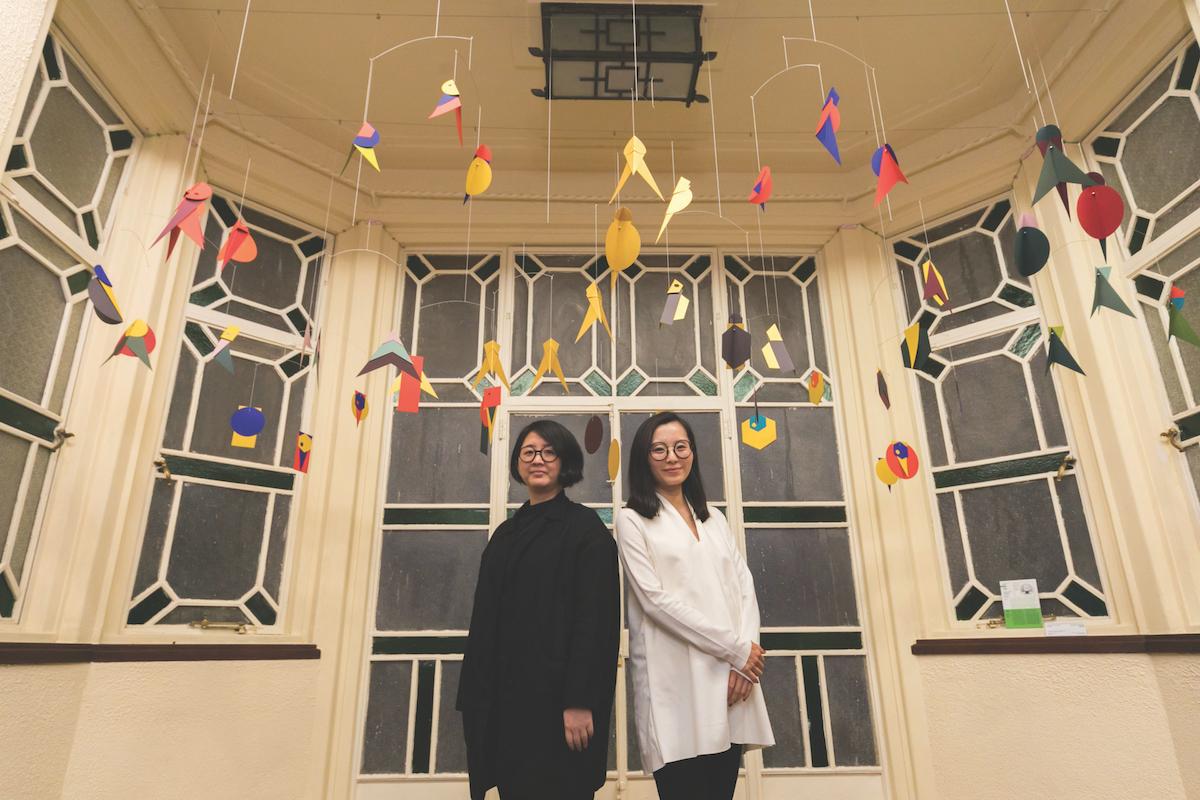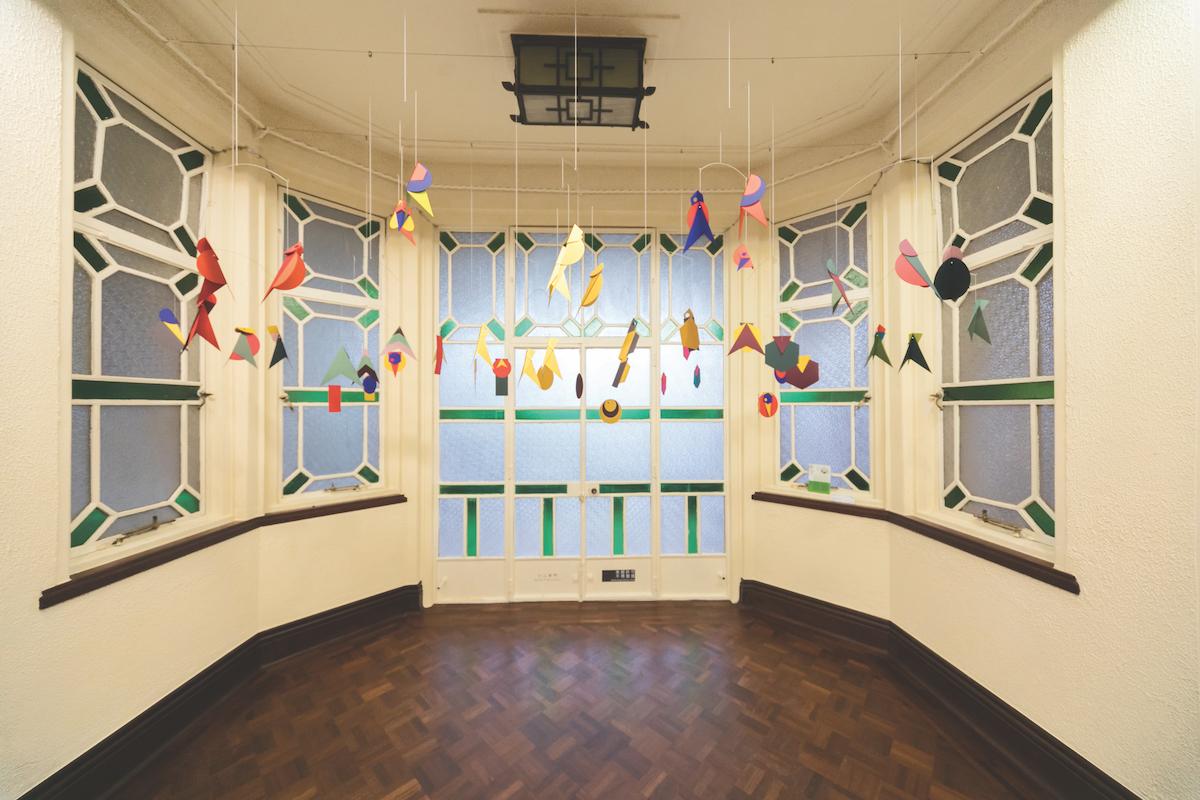 Tell us about some of the milestone moments of Design Trust Futures Studio?
We're very lucky. Elizabeth Diller, who's actually my old professor from grad school in the US, who did the High Line in New York, an amazing thinker and academic, architect, women role model – she came on board and gave some Skype workshops. Last September, we got some government grants – we brought 16 mentees over to analyse New York parks. When we came back, the design team actually reworked the design schemes based on these cross-comparisons to then create better designs.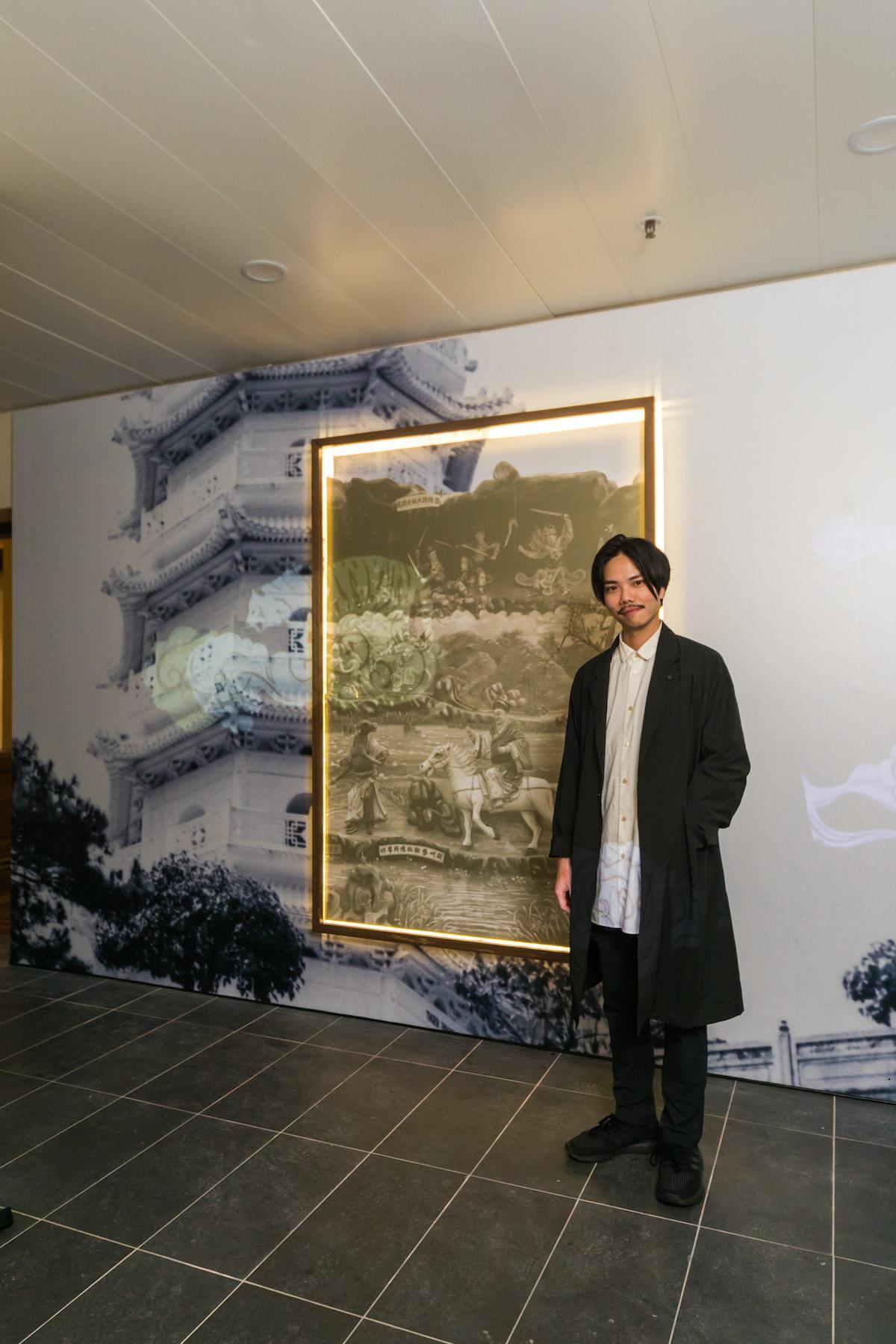 It's been an amazing journey from something that's highly conceptual and activistic to now engaging the community as a whole. To bring in experienced talents like Gary Chang, it was really nice to see him get challenged and inspired by young mentees and mentors. It's like this feedback loop that gets even more dynamic as you get government, lobbyists, district councils, grassroots and other NGOs into that conversation. Hopefully with design experts all converging, you can produce a better outcome – although outcome is not our full end goal, it's still such a delight.
What originally spurred your passion and eventually career in the creative field?
I went to a liberal arts college and did secondary school in Hong Kong. Since a kid I actually wanted to be a fashion designer. It wasn't until grad school at Princeton, where I was lucky enough to get a scholarship for three years, when there was a switching moment. I met these amazing thinkers, architects like Elizabeth Diller, my thesis advisor Laura Kurgan who really an amazing social/political/research architect. I was also so obsessed with Wong Kar Wai movies too back in the day, I did paper on that.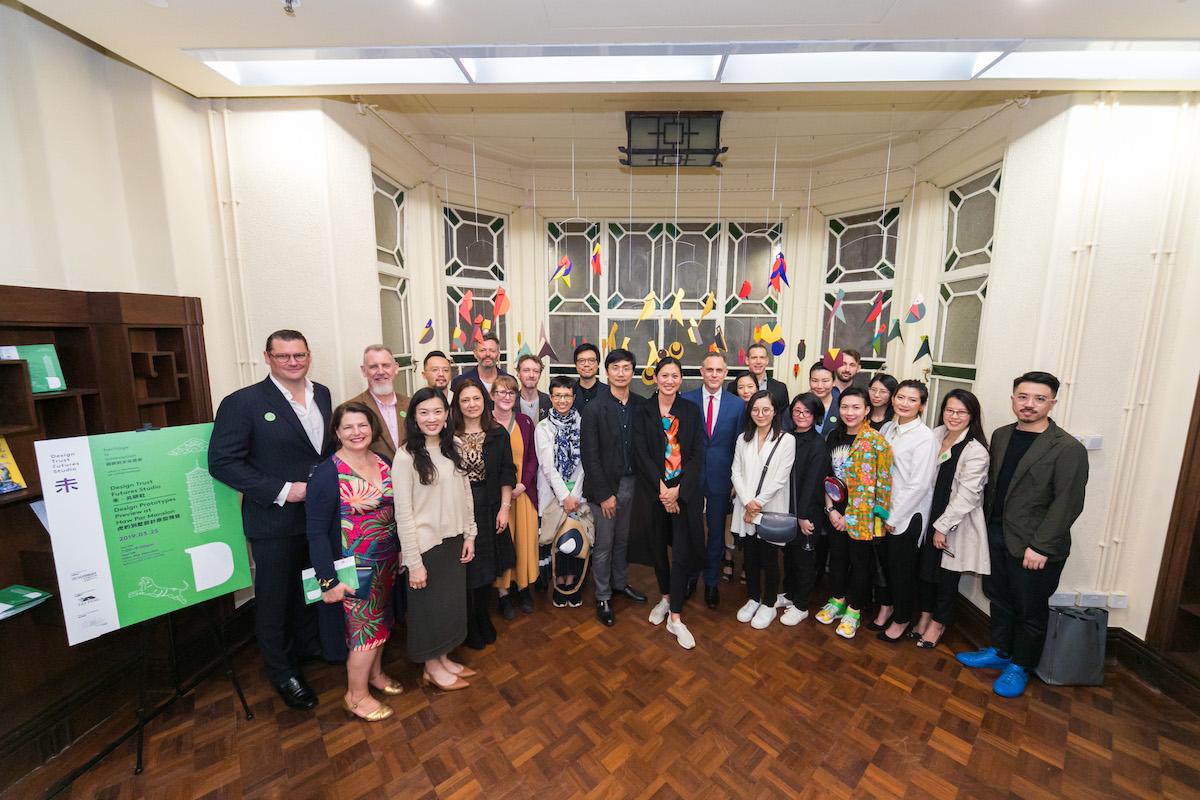 What have been the most rewarding aspects of the programme for you?
I've always had this thing about curating relationships; it is a pleasure when you're a generous host and people feel comfortable and you bring people together. Maybe in Hong Kong we're always under pressure and deadlines. It's a very neutral space for people to be very open. Sometimes we need that excuse to slow down and be creative again, be creative together. There's also this lovely generosity between mentorship and menteeship; it's truly a community.
See also: Raise the Bar: Inside Ed Ng and Terence Ngan's Magical Karuizawa Home