Multi-award-winning Citizen of Nowhere (CON), is an artisanal lifestyle brand dedicated to sustainable and ethical product development that puts a quirky urban spin on everyday products while embracing ethnic aesthetics. The brand makes the old new again, reinventing the every day so they can tell new stories.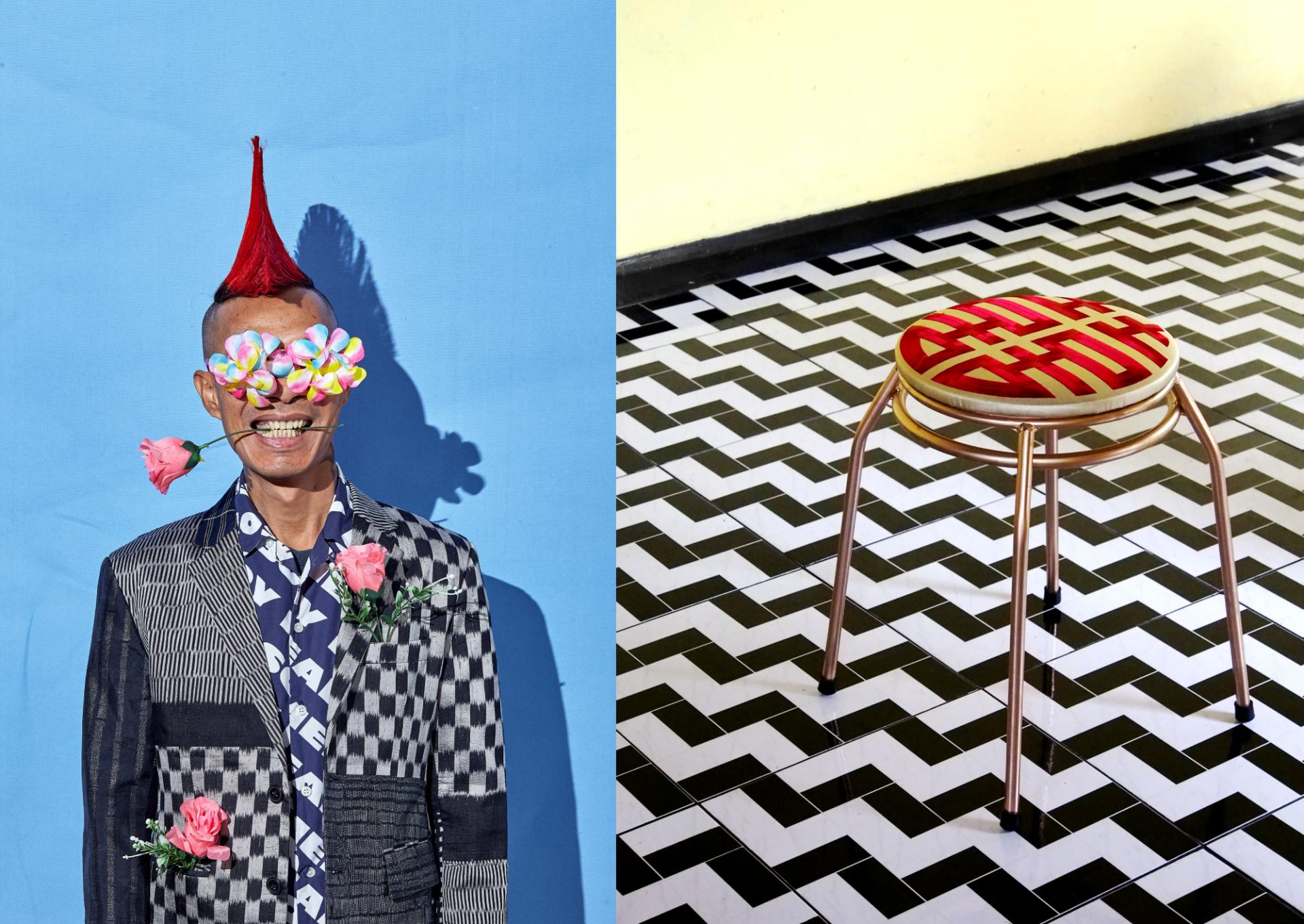 Citizen of Nowhere is part of Bangkok-based 56thStudio, a creative design studio that embraces storytelling, branding and illustration. They define themselves as a luxe-personified yet kitschy, neo-ethnic, eclectically bold and youthful company that proudly embraces pop and mainstream culture.
They are notorious for turning tacky cheap objects into contemporary design pieces, often hijacking existing forms and adding their own ironic wit. Their Noodle Stool Series is an exploration of Cheap vs. Luxury.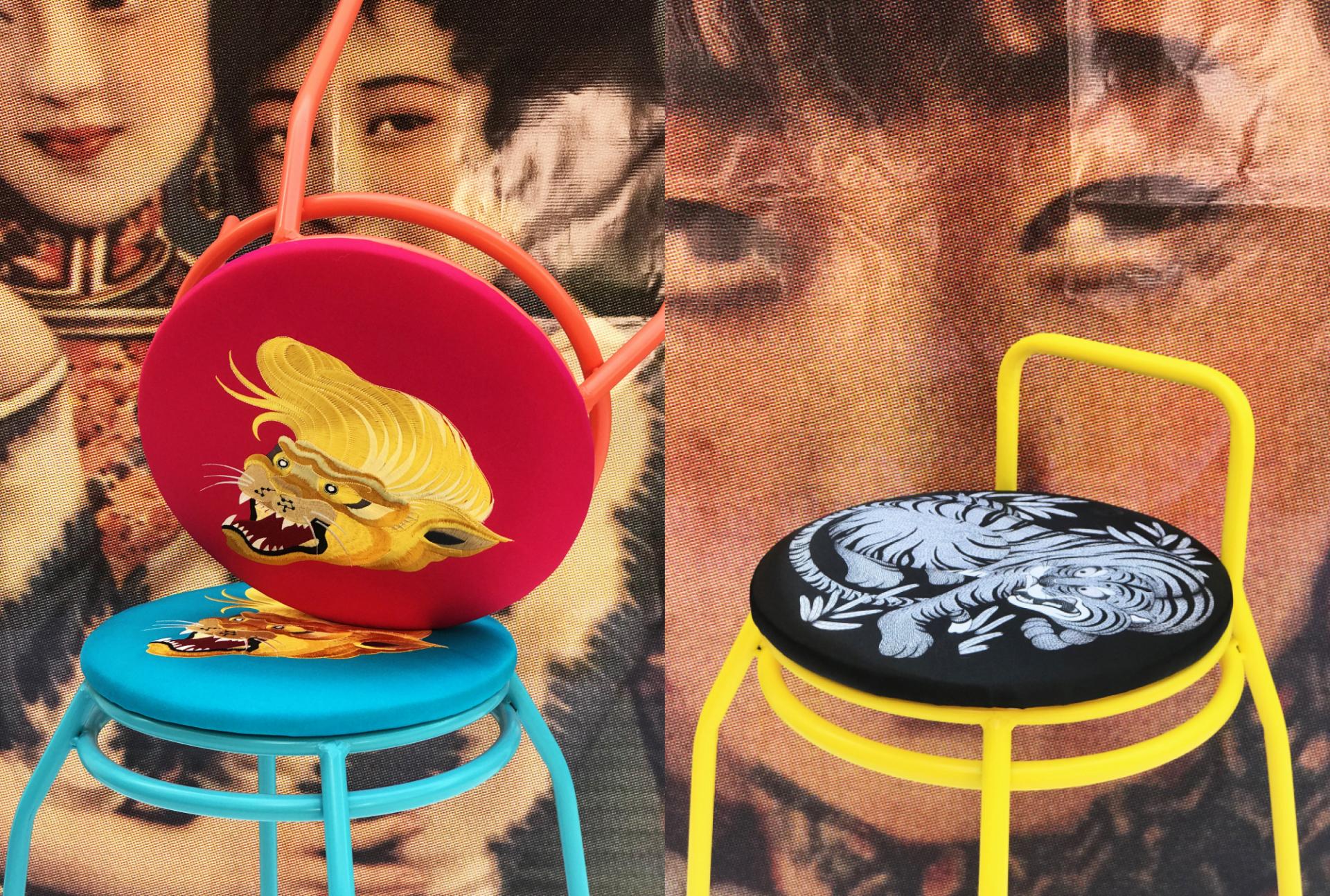 CON is founded by creative director Saran Yen Panya, who graduated from the "Storytelling" department of Konstfack University in Stockholm, Sweden, with Napawan Tuangkitkul, a young creative designer and marketing entrepreneur.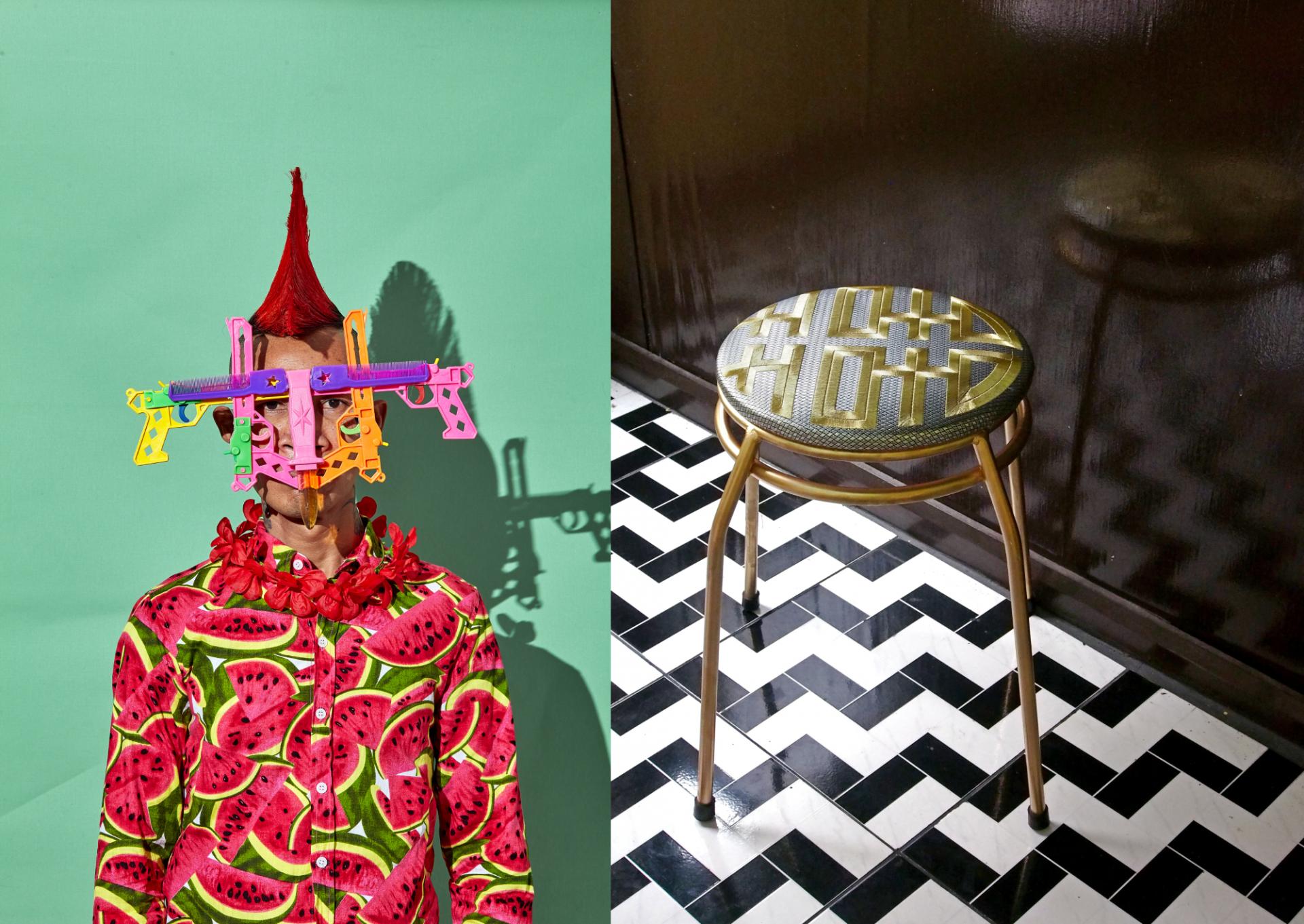 CON designs and produces kitschy, neo-ethnic, eclectically bold pieces that proudly embrace the popular and mainstream culture, often hijacking existing products, adding their unique style to it — embracing cultural aesthetics, they reinvigorate everyday items with a quirky urban spin, changing how they are seen and appreciated.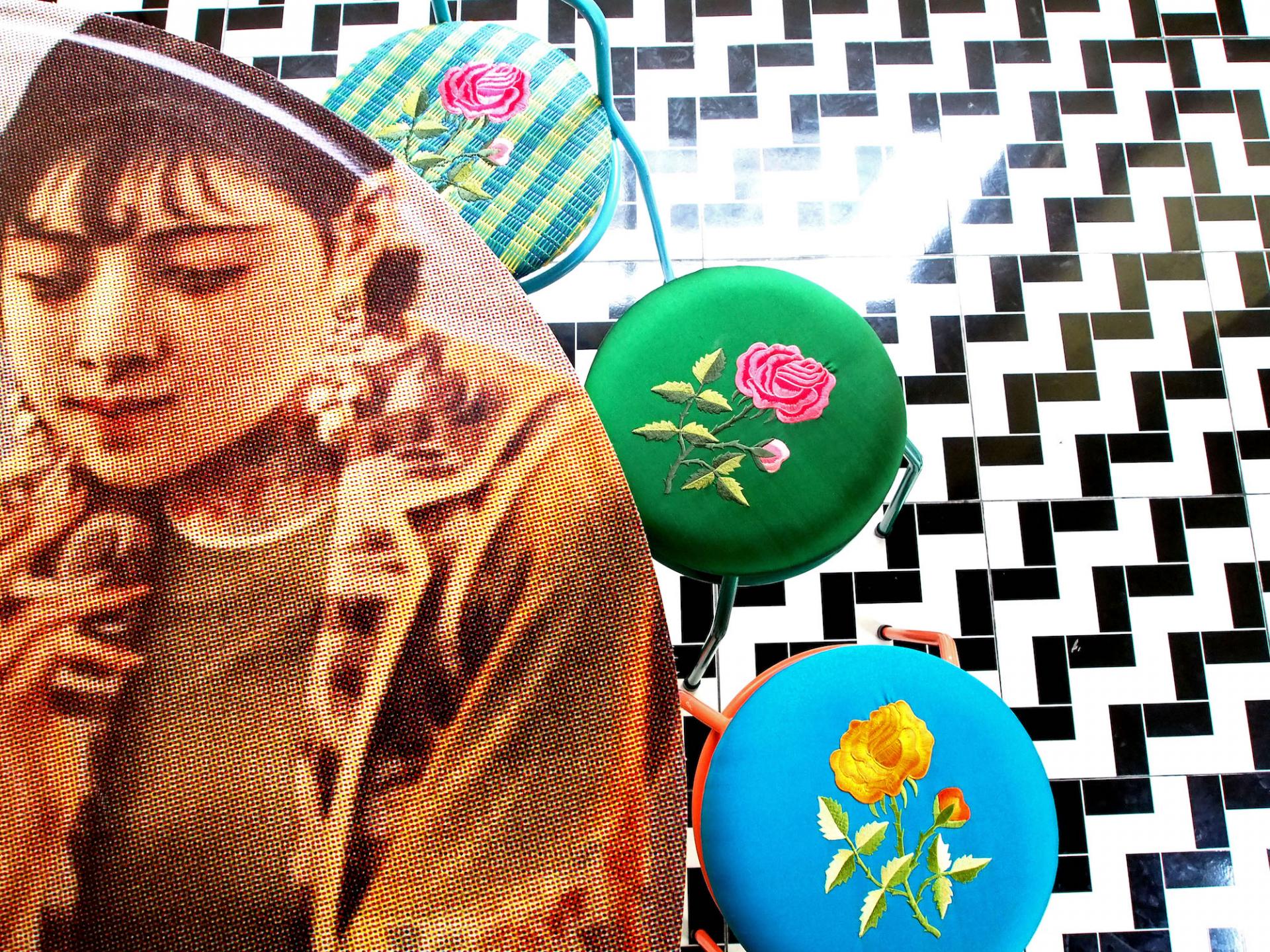 Turning them at once from an ordinary everyday object to a bespoke limited-edition piece. Essentially, CON has been making "Cheap Things Glamorous," and turning traditional craft "Funky," since 2012. Panya explains: "We became disheartened with the state of the craft industry in Thailand. We felt there was a desperate need to inject new blood into a dying art, that would protect traditional crafts and take it into the future. We wanted to develop artisanal products/brands while empowering Thai makers and elevating their craft, while helping them to make a living."
They co-create with the crafters, melding traditional craft with artisanal touches and street swag.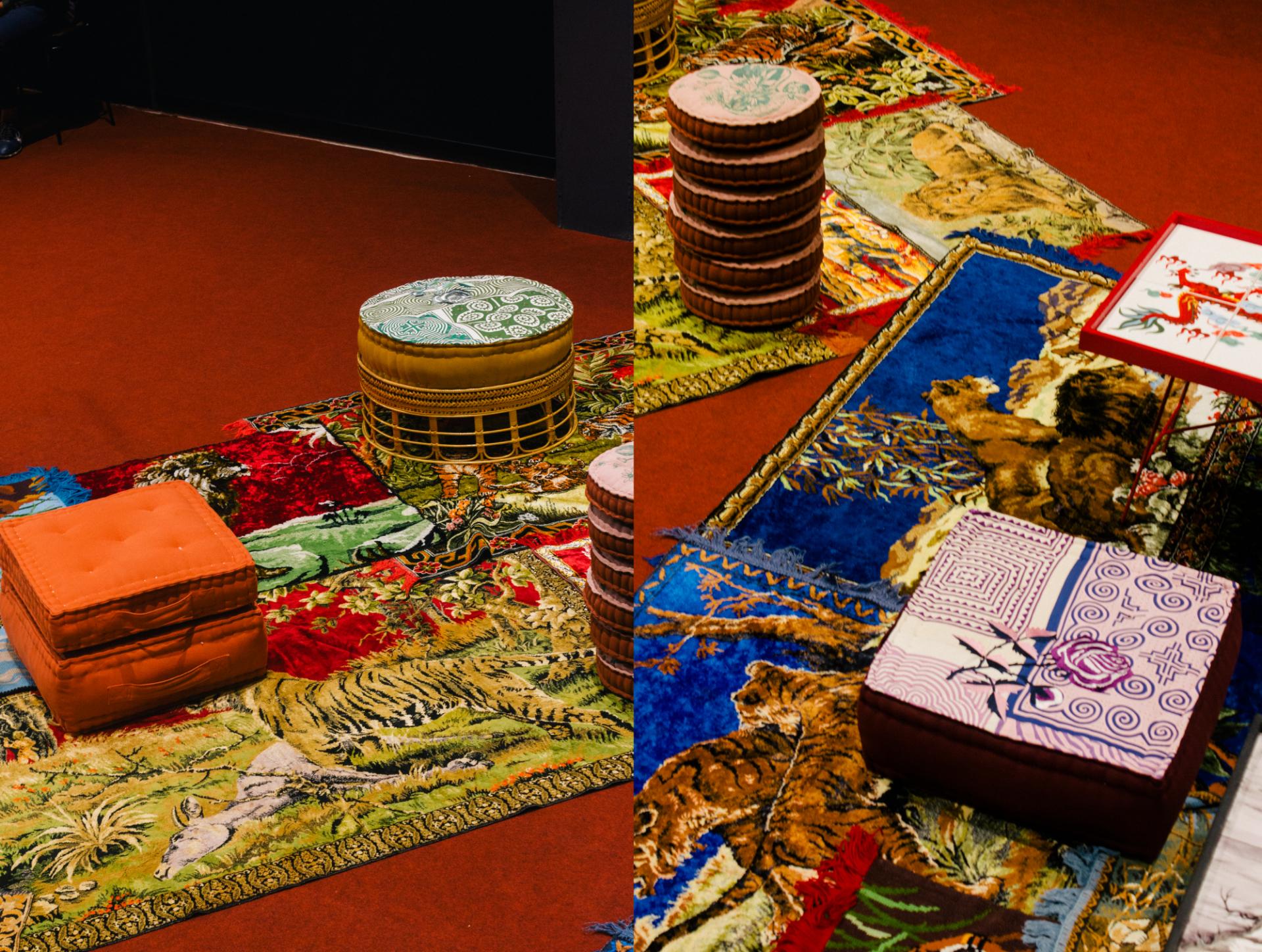 "It's never a direct craft, we always put a fun twist on things. We work with Crafters from all over Thailand. Out textiles are made mainly with machine embroidery on handwoven textures and surfaces, adding finishing touched by hand."
The company also runs a private gallery dedicated to visual design, in the heart of Bangkok. The aim of the gallery strives to promote young and upcoming designers and makers through carefully curated events.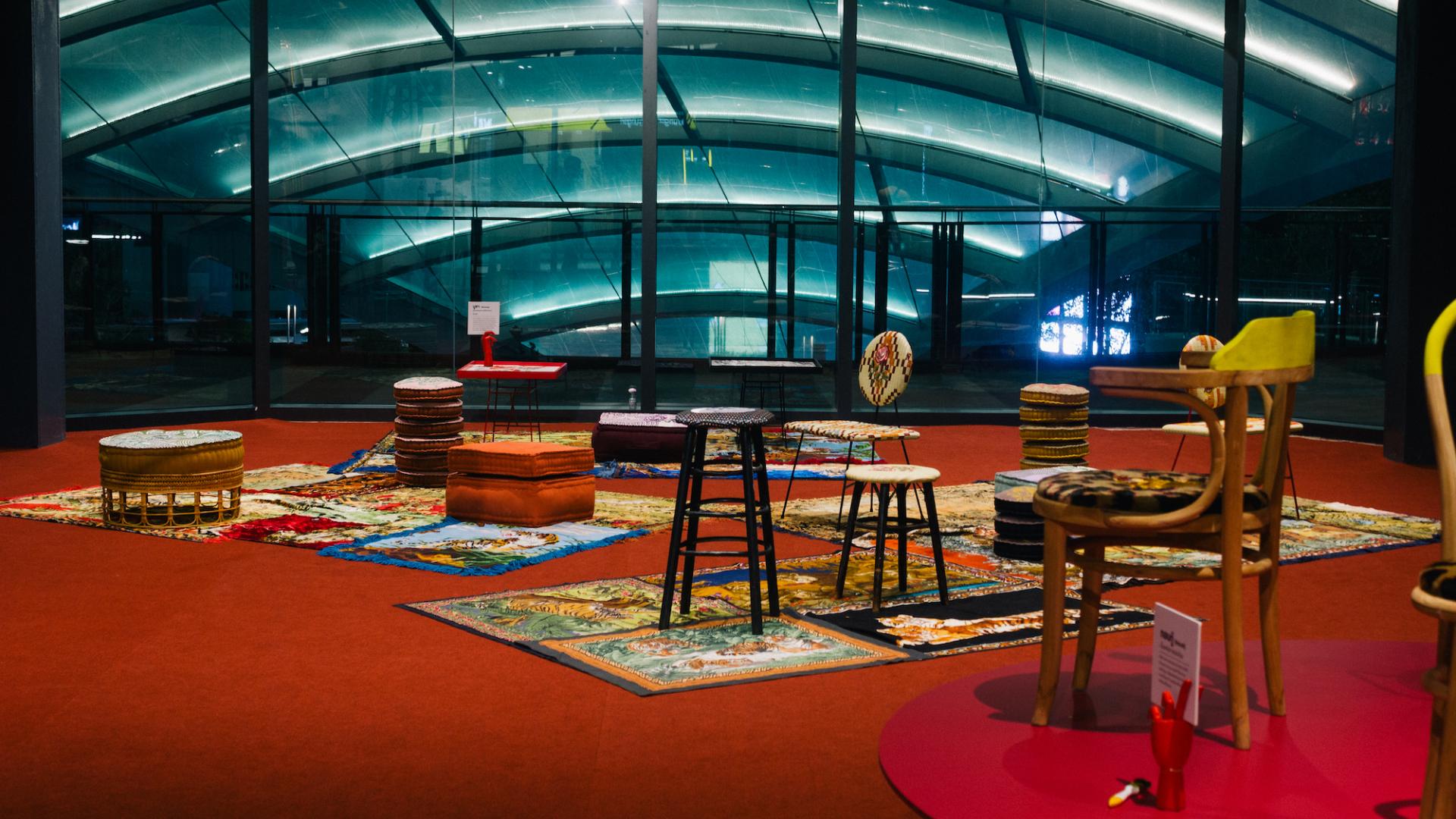 They believe that graphic prints, illustration, and furniture, just like fine art, deserve a space where they can be appreciated. The gallery combines a pop-up speakeasy with drinks tailored to each exhibition's theme, and a 45 sqm attic functions as an office and a multidisciplinary design studio, as well as a bar, and concept store. It's also a meeting point for established designers, upcoming artists, and design lovers.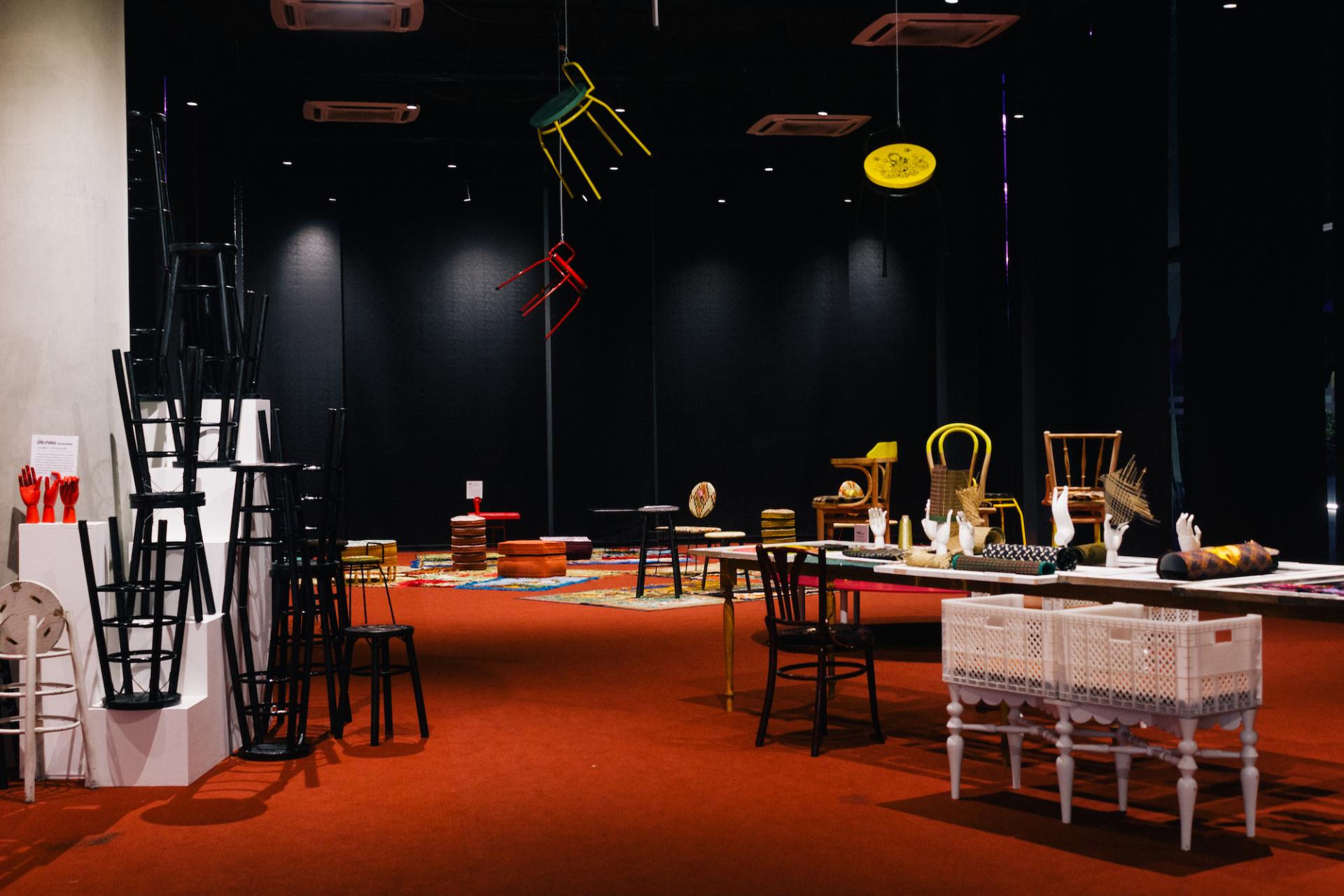 "Noodle Stool Series" is a new take on one of the most popular yet mundane objects commonly used among Thai Street Food vendors. Saran has elevated this overlooked piece of furniture, exploring forms, shapes, patterns, and texture, and refining this ordinary, everyday light-weight metal stool into a unique, contemporary piece.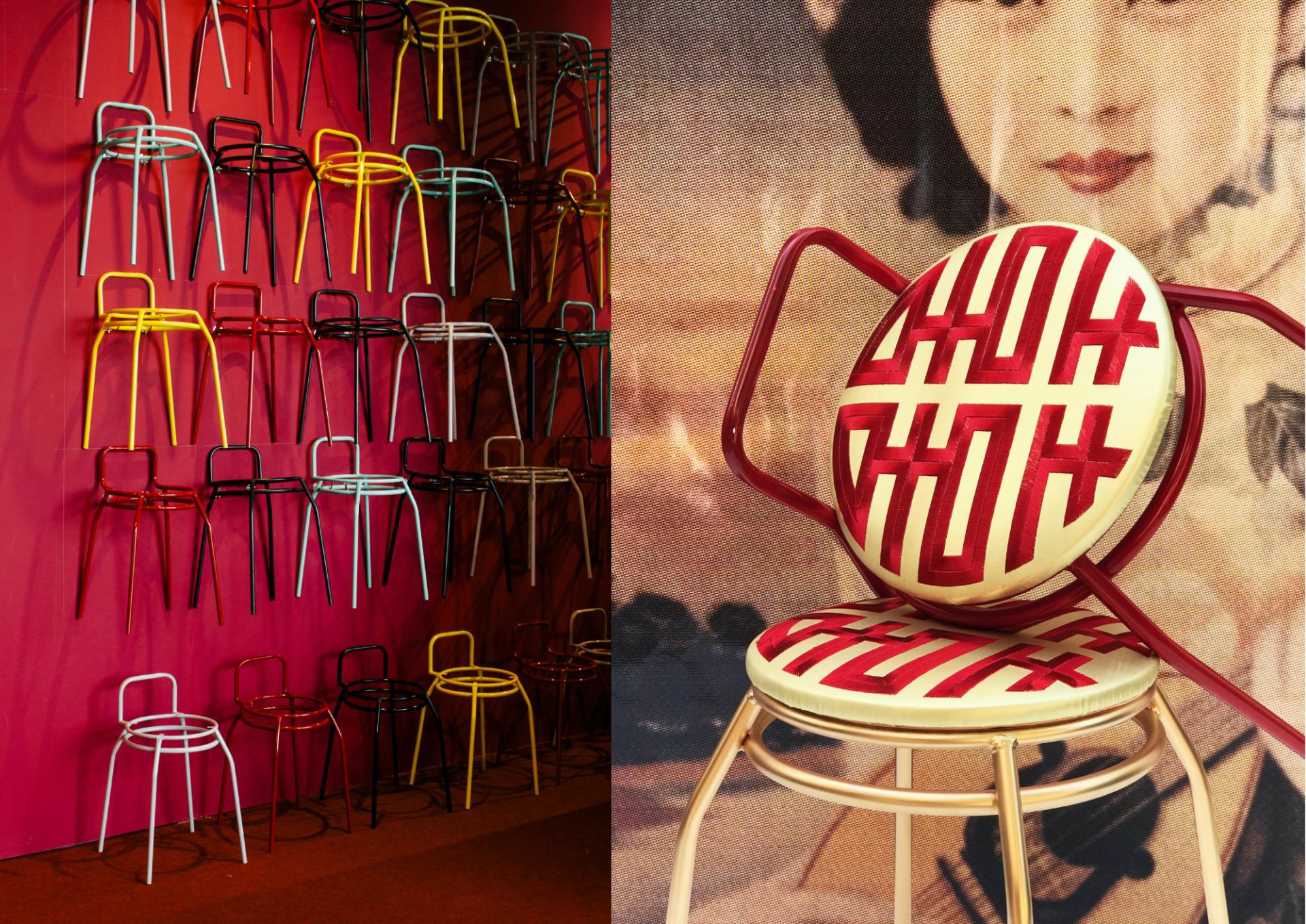 CON regularly invites young Thai artists and designers to create graphic motifs for each series, they produce.
The textiles used are handwoven with seasonal natural materials such as reed, sedge, and silk, that are seasonal, and therefore, stocks are always limited, ensuring no pieces are ever identical and produced by local crafters throughout Thailand.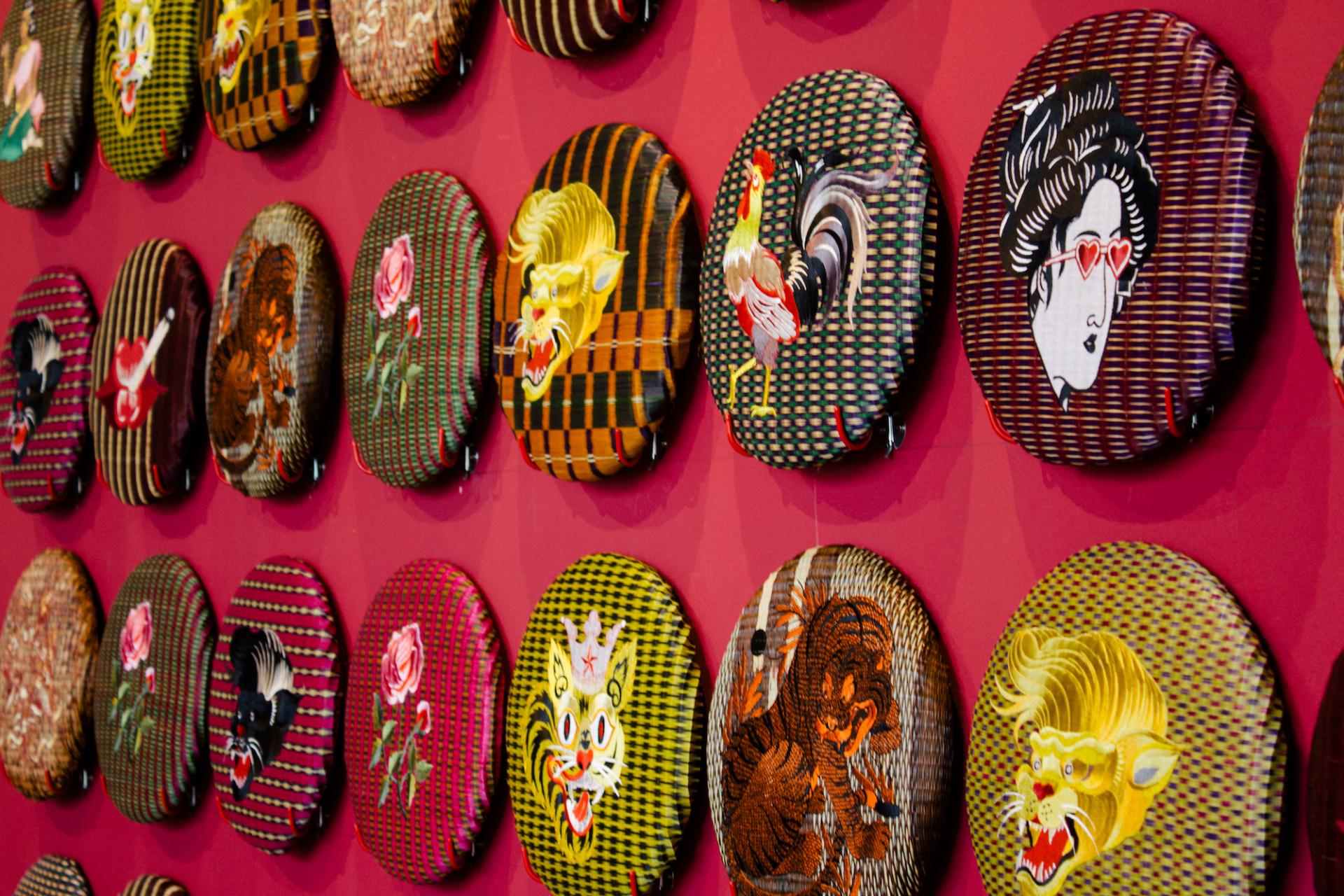 Next time you are in Bangkok, keep your eyes open as you may well spot some of CON's Noodle Stools on the streets. As in 2019, CON organised an exhibition amongst the street food stalls. And as a thank you, they left the Noodle Stools with the street vendors, adding a contemporary nod to a familiar, if overlooked design icon, that is now part of the city's cultural heritage.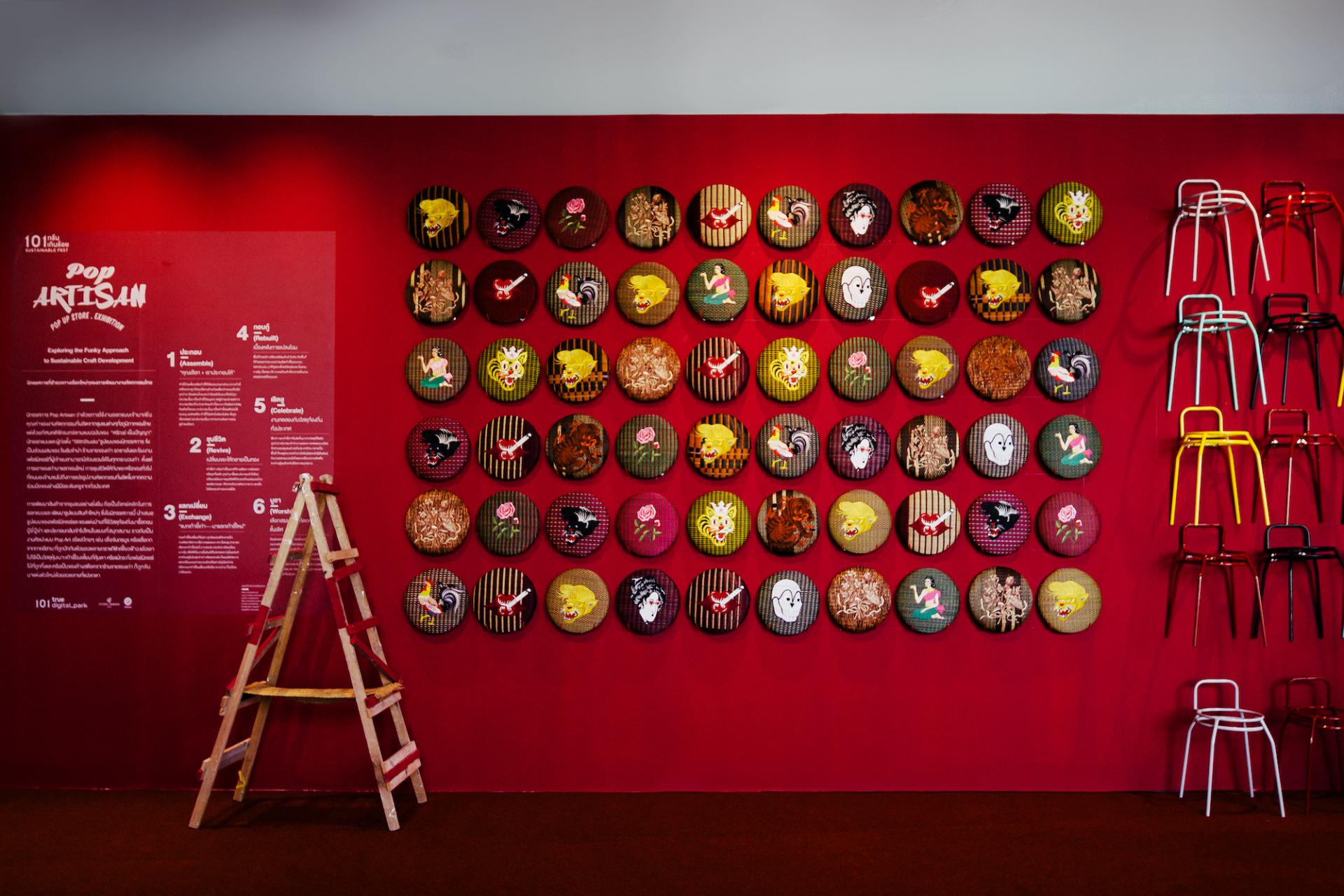 The brand takes pride in not fitting in with conventional craft, "instead, we try our best to create something funky, anti-trend yet meaningful for those who share a similar ideology." They defy the typical fast fashion system by placing emphasis on time-consuming craftsmanship and sustainability, and in empowering others.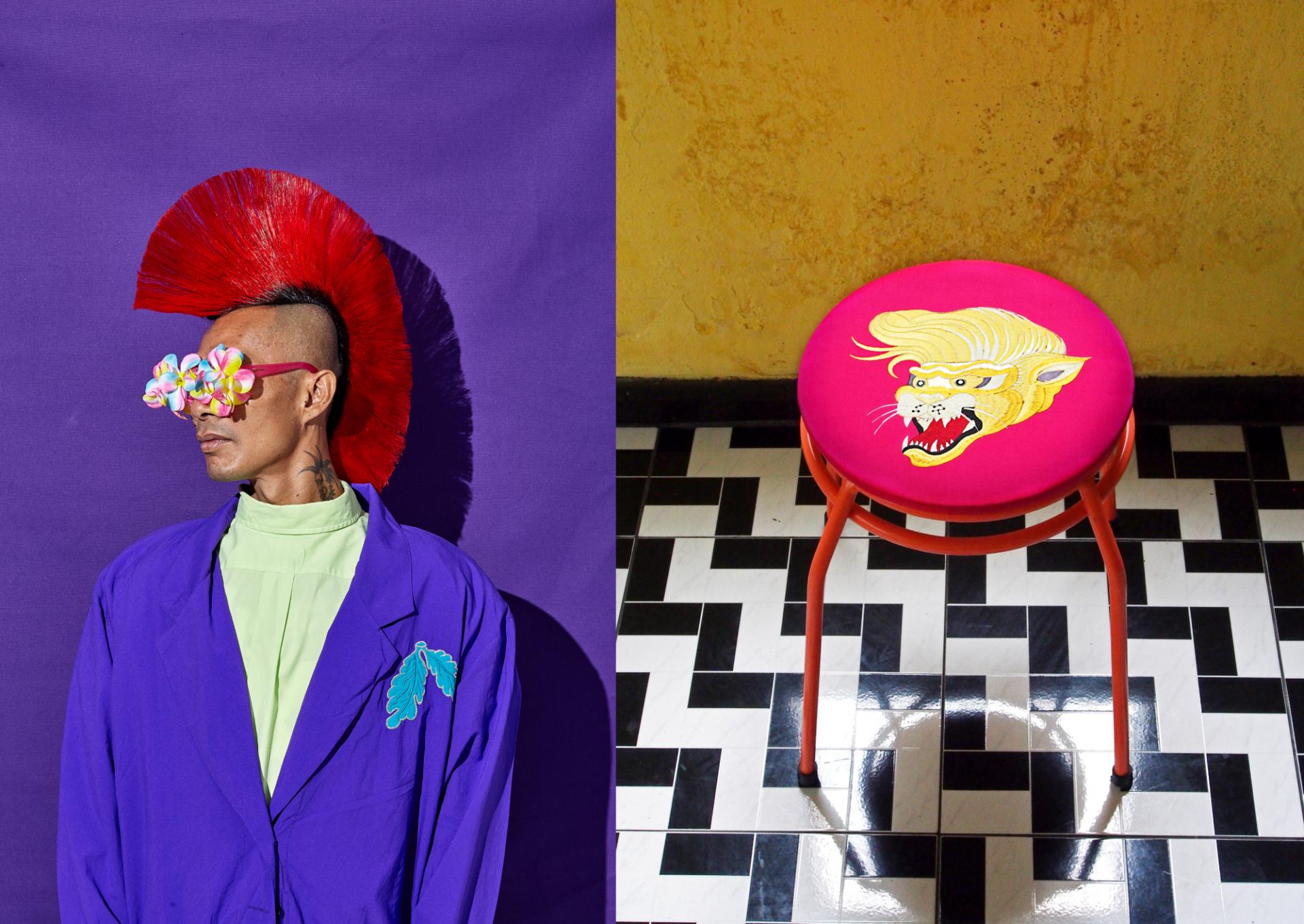 Image Credit: Citizen of Nowhere
***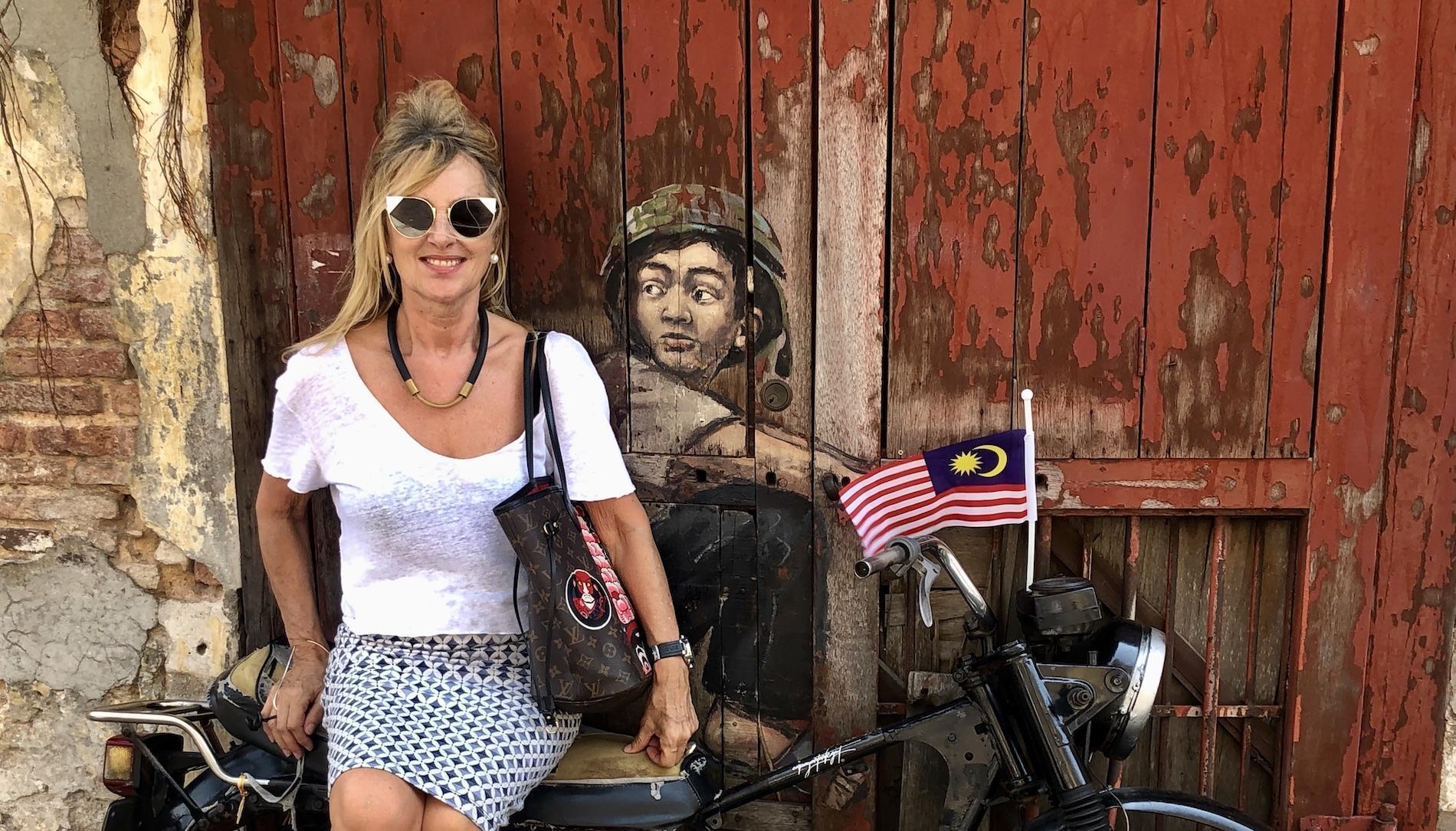 Anji Connell is an interior architect, garden designer and self-proclaimed nomad who regularly writes about art, design, lifestyle and travel from her globe-trotting adventures. Known for her bubbly persona and even more exuberant sense of style, Anji's portfolio spans everything from interior styling to furniture and landscape design for some of the world's most beautiful spaces. For now, you will find her @anjiconnell_acidplus and anjiconnellinteriordesign.com bingeing on future travel plans from her designer chair.