David Awai, founder of Frecious Fuji, bases his company on the love to his hometown and offering the finest natural mineral water right from Mountain Fuji to the home of customers.
Yamanashi Prefecture is a true natural gem. Albeit it takes a mere two hours of train ride to reach from Tokyo's Shinjuku station, the nature-rich and one of Japan's most scenic regions is a world apart from the bustling capital.
Emerald mountains scattered across the low plains, awe-inspiring gorges with lofty rock walls and cliffs against azure skies, a remarkable variety of hot springs within easy reach. It's not just home to one of the country's best wineries, but the cradle of fruity frontrunners like peaches, grapes and plums. That's where David Awai was born and raised in.
"Mount Fuji is in the southern part of Yamanashi and my childhood home sat right by the mountainside. The natural landscape is stunning and it's a beautiful place to live in," David Awai reminisces. Little did he know he would later figure out his life's calling in the iconic mountain that's become synonymous with Japan's identity and culture.
Ever since founding Frecious Fuji in 2010, Awai has been on the mission of brining the pristine, tasty spring water streaming down from Mountain Fuji's snow-capped peak to every household, and he owes much of the inspiration to his father.
"The early 90s was a time when Japanese people consumed mostly tap water because it's safe and clean. It wasn't until 1995 that people started drinking bottled water and having them delivered to their homes," he explains. "Because the water was contained in hard plastic bottles, collecting and delivering them was a big hassle."
Awai's father got into the water business in 1999 and invented a type of lightweight, disposable and mouldable plastic bottles: No storage space is needed, you can simply fold it up after use and toss it into a rubbish bin, with zero environmental impact. The eco-friendly alternative is more than welcoming in the burgeoning crisis of plastic waste and in a country where the public is highly conscious of waste management.
The business thrived and Awai helped expand his father's firm for several years before branching out on his own. What spurred him is a dream that's about much more than just generating profit. "I was thinking if there's more I could do, if I could contribute to the local community and help it prosper."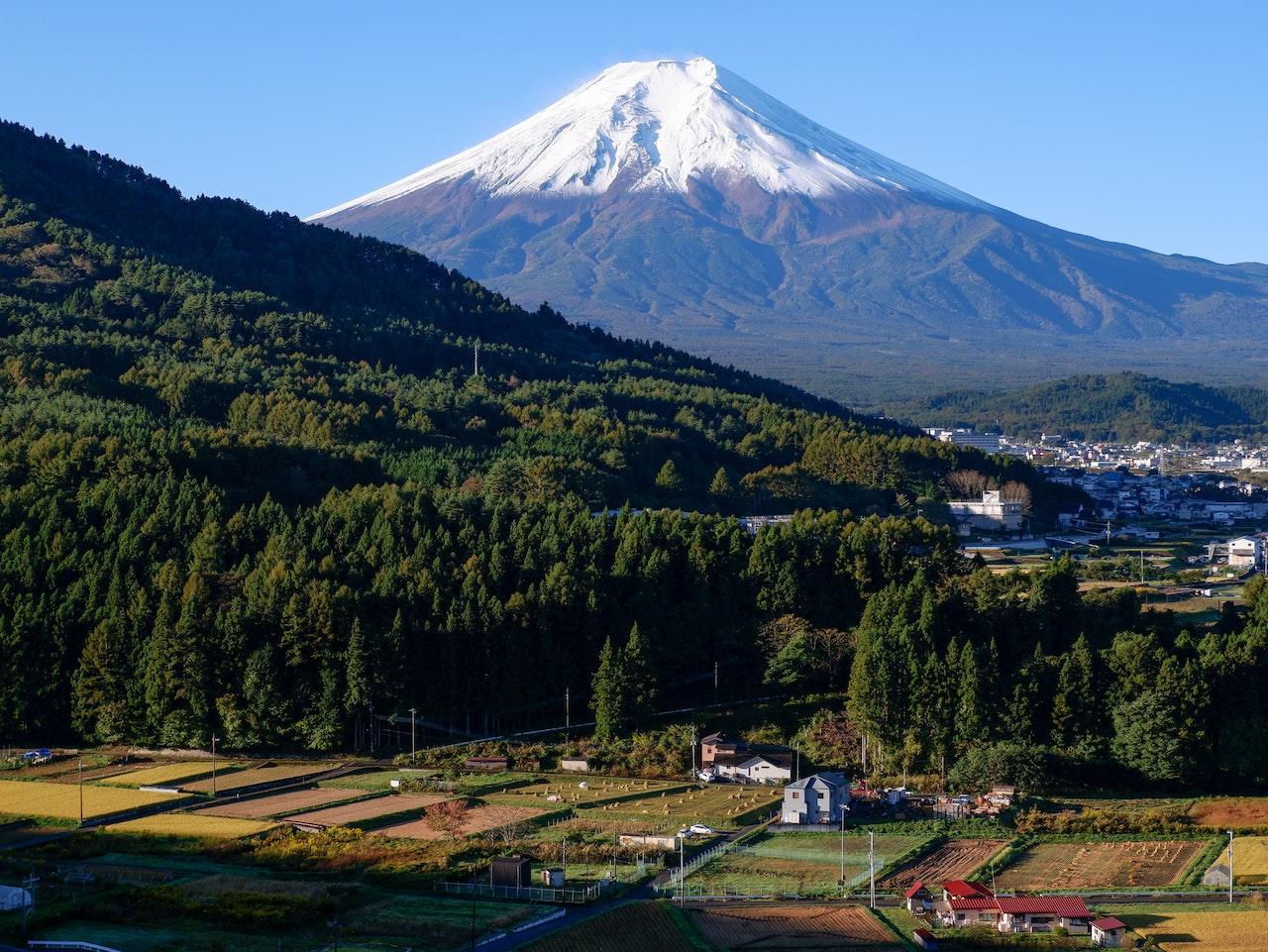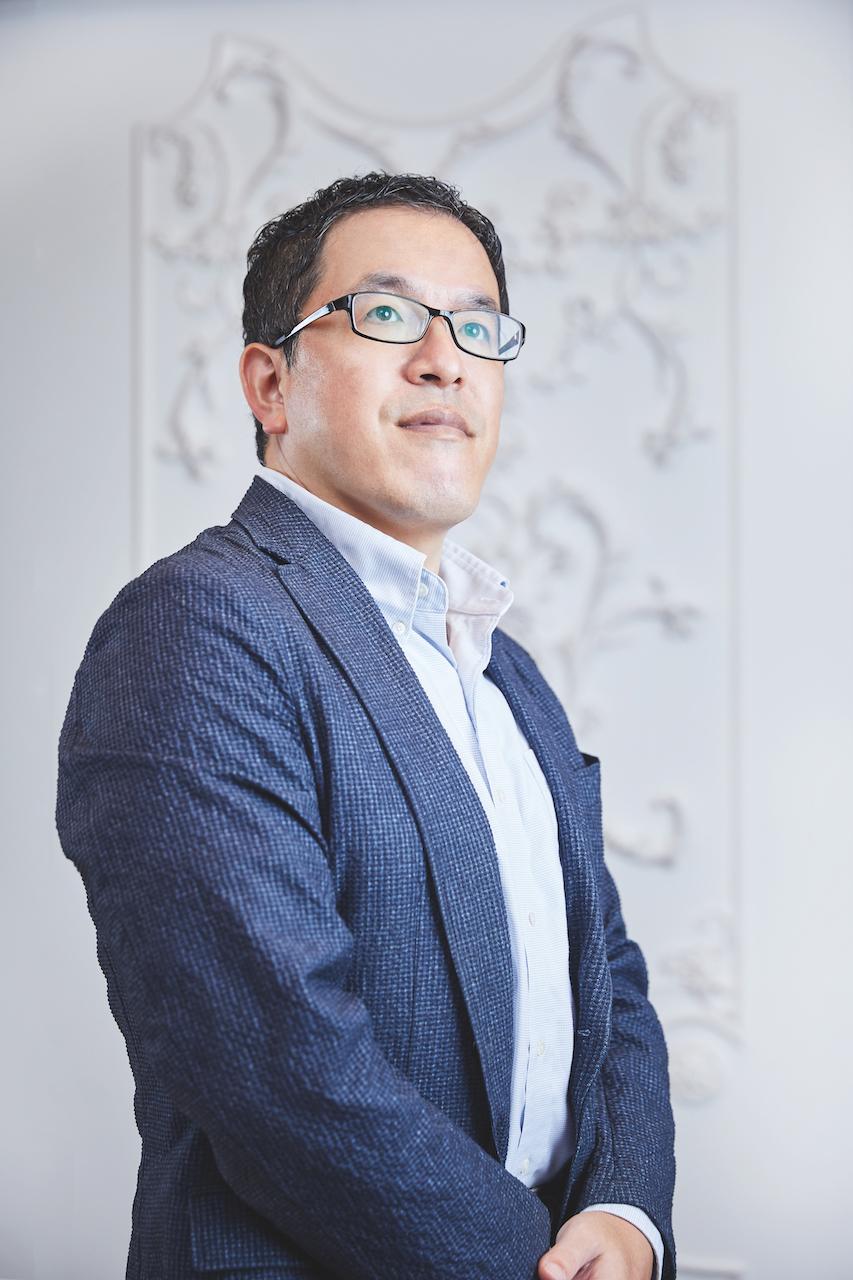 The pure mineral water sourced from the sacred Mountain Fuji is one of those things he aspires to bring to the world. At the famed UNESCO World Heritage site, approximately 2.2 billion tons of snow and rain fall on its slope every year, filtering and streaming down the mountain through layers of basalt across centuries and decades. The water accumulated underground measures even more than that of Lake Biwa, the largest freshwater lake in Japan.
According to Awai, the best spot to source the water is at the height of around 1,000 meters atop Mountain Fuji, and it's where Frecious Fuji's sampling factory is located at. "On the upper 1,000-meter tier of the 3,776-meter mountain, artificial development is largely prohibited. Ski resorts and golf courses are nowhere in sight so the water is clear and unpolluted," he explains.
The geographical advantage puts his firm at one of the top three water brands in the Japan market, boasting more than 400,000 users in the local market alone. Though Frecious Fuji is already something of a household name in Japan, Awai is far from resting on his laurels and he's been actively exploring overseas markets since a year ago. But why, out of all the Asia regions, choose Hong Kong as the starting point for expansion?
"Hong Kong is a small city with a highly developed transportation network, it's easy to deliver quality water to customer homes without a high cost," Awai notes. "There's also the fact that Hong Kong is a well-heeled city, people here are health-conscious and exercise regularly so they're willing and able to afford safe and healthy mineral water. The success of Hong Kong will help us break into mainland China."
That said, the business venture isn't without challenges, given the concept of drinking natural mineral water in lieu of boiled tap water remains largely limited to a small population. "A large part of the business is about educating the public on the health benefits of drinking quality natural water. About 60 percent of our body is made up of water – the water we drink directly impacts our health as much as food does," says Awai.
Travelling more than 1,700 miles over land and sea from Mountain Fuji straight to a home in Hong Kong, Awai says Frecious Fuji's mineral water hasn't undergone any chemical processing and therefore contains a number of ingredients essential for human body, including vanadium, calcium and magnesium, which play vital roles in regulating blood pressure, nerve function, strengthening bones, digestive health and even slowing down ageing.
Unlike tap water from lakes, rivers and reservoirs which travels through rusty pipes that contain heavy metals, the mineral water has "an optimal pH level of 7.8 and gives out a slight sweetness, making it ideal for preparing food, making coffee, tea and soup," he adds.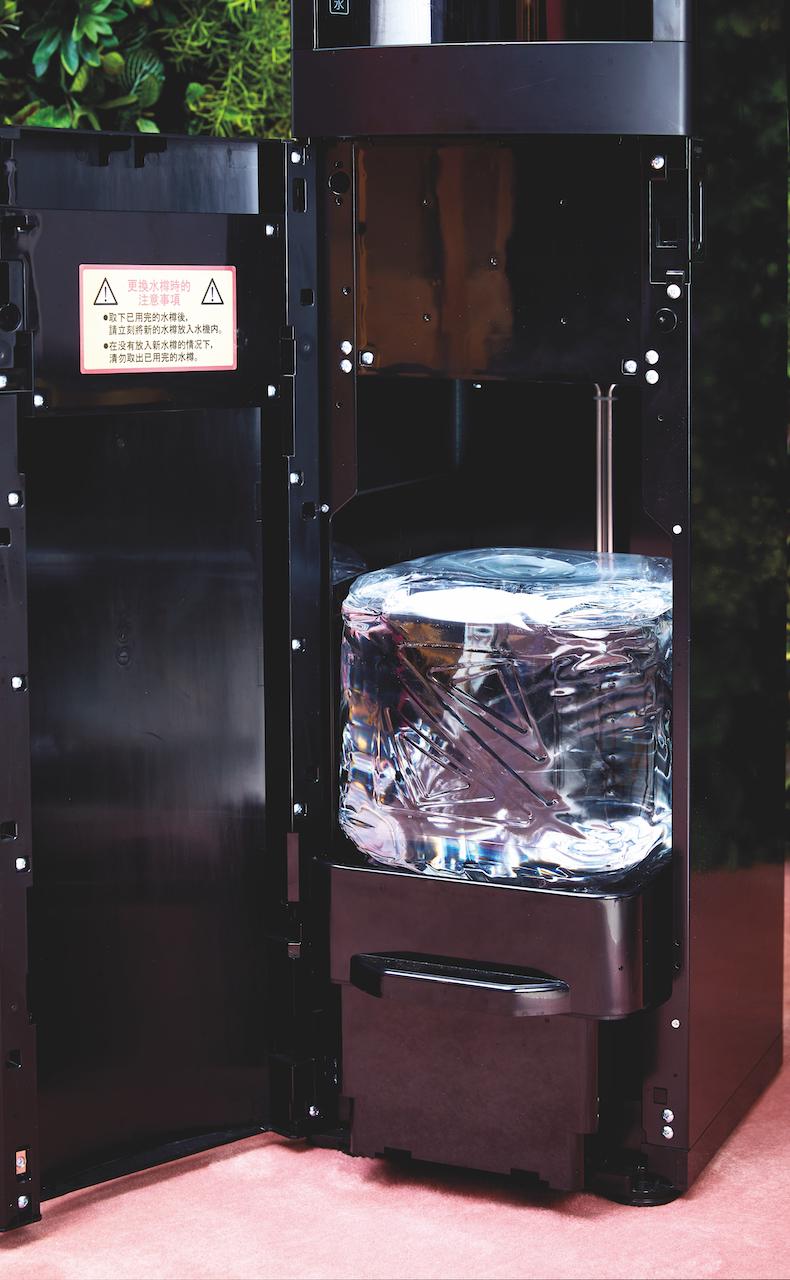 To Awai, the water quality is every bit as important as the machine that's serving it, noting the bulky water dispensers that have become commonplace everywhere around the world. "The idea is to design a water dispenser not just as a safe and easy-to-use appliance, but an integral part of its surrounding environment."
Crafted by renowned Japanese interior designer Shin Azumi, the two different sizes of Frecious Ore (table-top and compact) and Frecious Slat (larger and floor-standing) not only fit a range of spaces – think office, home kitchen or studio – their beautiful sculpture-like form and matte paint finish are sure to bequeath any interior with a subtle elegance.
Ingenuity has also gone into the thoughtful bottom-loading design, with both the control buttons and water bottle tucked inside the machine surface. That means no more having to pick up the five-gallon bottle with your bare hands – you can simply drag it out and replace the bottles. In a departure from off-the-rack dispensers, the hot and cold-water tanks are separated, saving 60 percent of the energy needed to keep the water cool.
As the pandemic takes hygiene awareness to a whole new level, the airless and built-in UV-LED sterilisation function has come in the right place at the right time. "Very often air bubbles in as you draw water out through the spout, and the moment the air makes contact with the water, the water quality is compromised," explains Awai. "With the airless design, no air will go in and contaminate the water, keeping it fresh and clean at all times."
As with many good Japanese designs, Frecious Fuji's natural spring water and water dispenser embody quality and beautiful functionality with perfect aplomb, and in spite of its international presence, the company remains 100-percent Japanese at heart.
"Thousands of people fly to Mountain Fuji each year with the sole purpose of visiting the hot spring and sightseeing, but the region is so much more than that – it's the people and culture that shines through," says Awai.
"Frecious Fuji comes from the love I feel to my home state. I'm proud of where I come from and want to introduce everything that's good about it to the world."