Elegant, humble and passionate are a few words to describe Dasho Sangay Wangchuk, a Thimphu-born entrepreneur and the founder of the Six Senses Bhutan. Sangay is married to HRH Princess Chimi Yangzom Wangchuck, the daughter of his Majesty, the fourth King of Bhutan. Travelling the world from a young age with his parents, who were involved in hotel industry ventures, instilled an entrepreneurial spirit in him. "I came to the realisation that our country was unique," he says. "When Aman opened back in 2006, there was a lot of interest globally, but I thought we could do something better, even more magical and groundbreaking in location and design."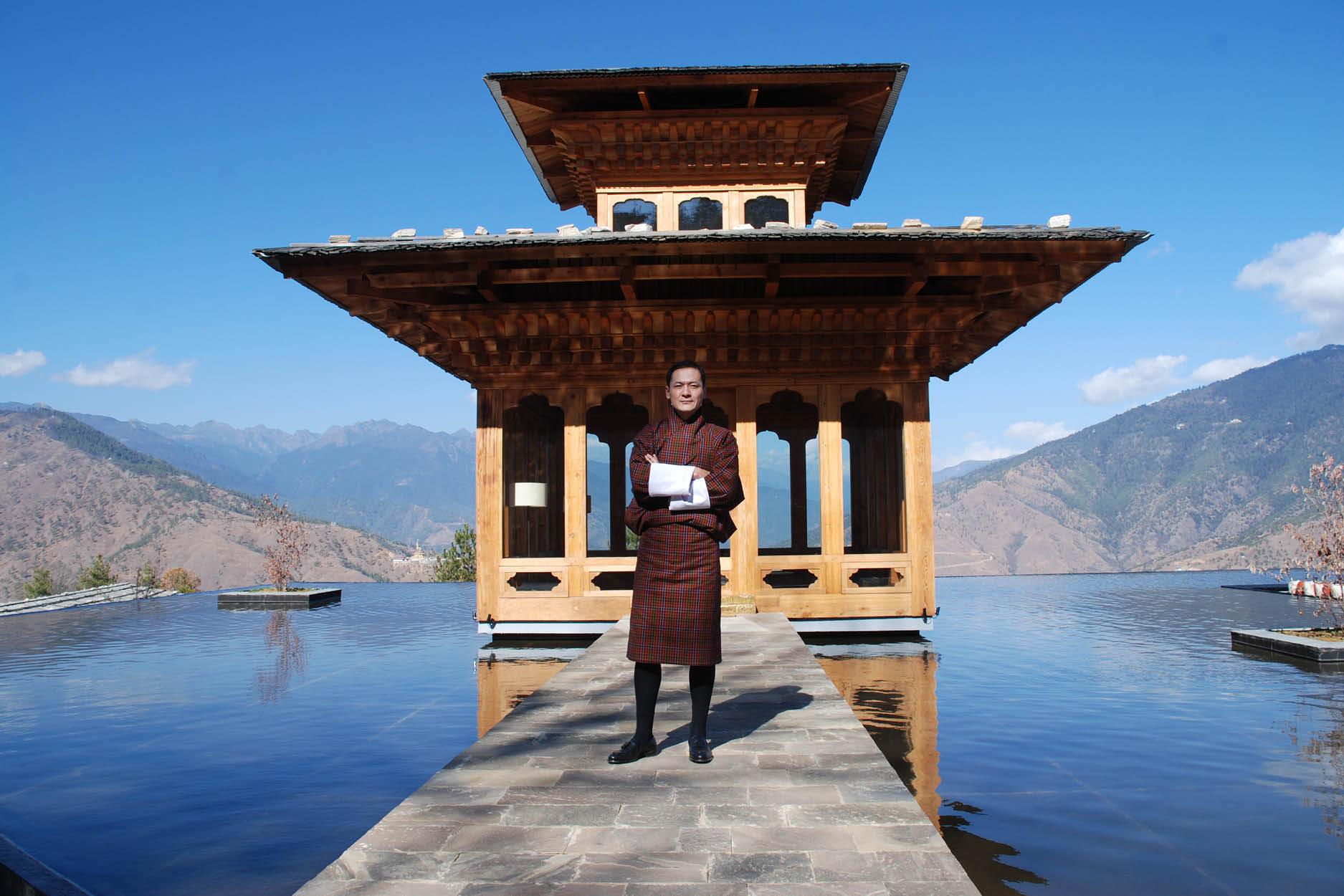 As soon as you arrive in Bhutan, the first reaction is one of wonder, especially with respect to the environment – it's pristine and utterly pure. Says Sangay: "We are the only country whose constitution states that 60 per cent of our land will remain untouched forever. We're also the only country who in the last 50 years has increased our forest coverage – from 72 per cent to 74 per cent. We aren't carbon-neutral; we're carbon-negative." While the rest of the world is debating and (in better instances) trying to eradicate climate change, Bhutan is one of the few destinations with the right priorities and strategies in place.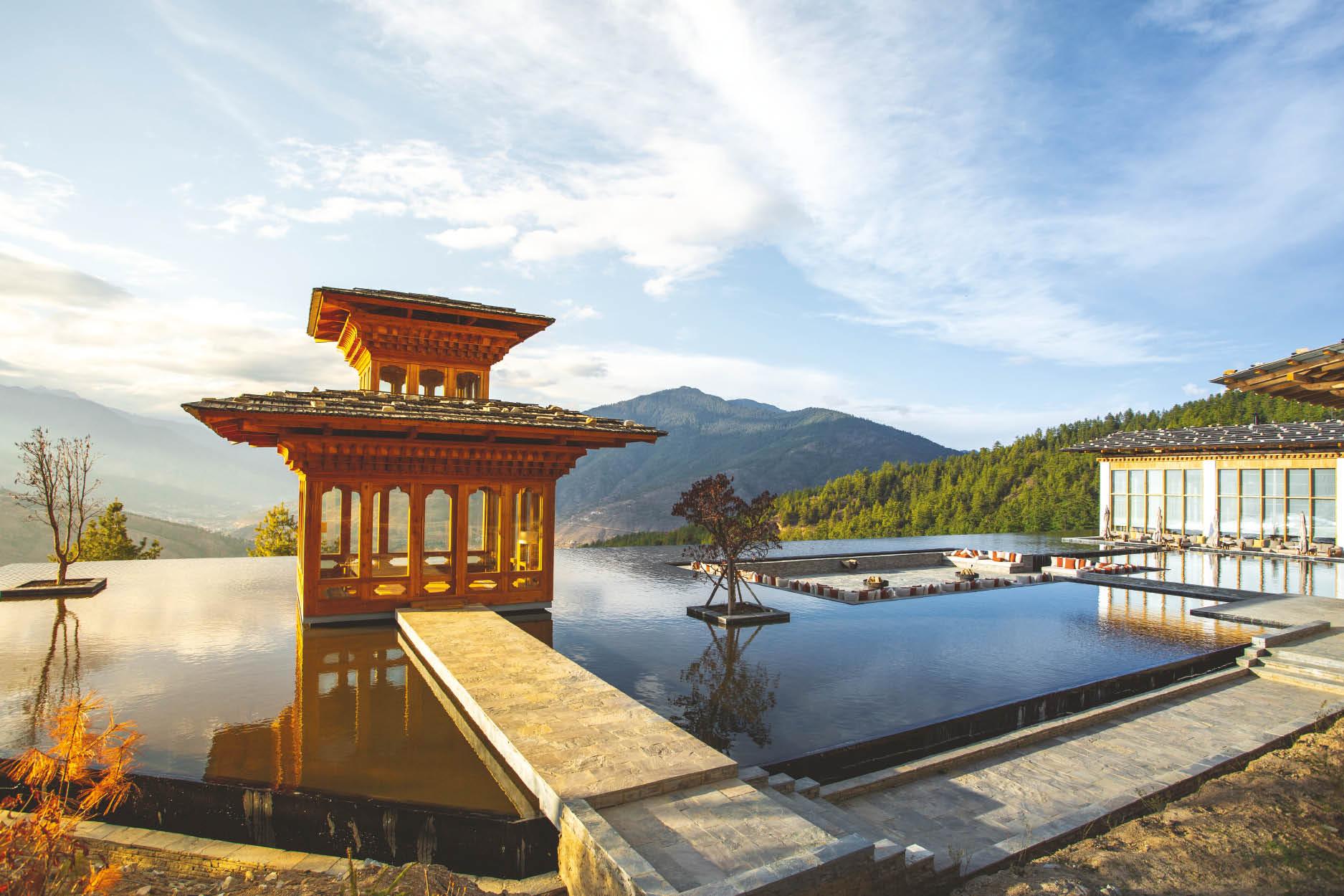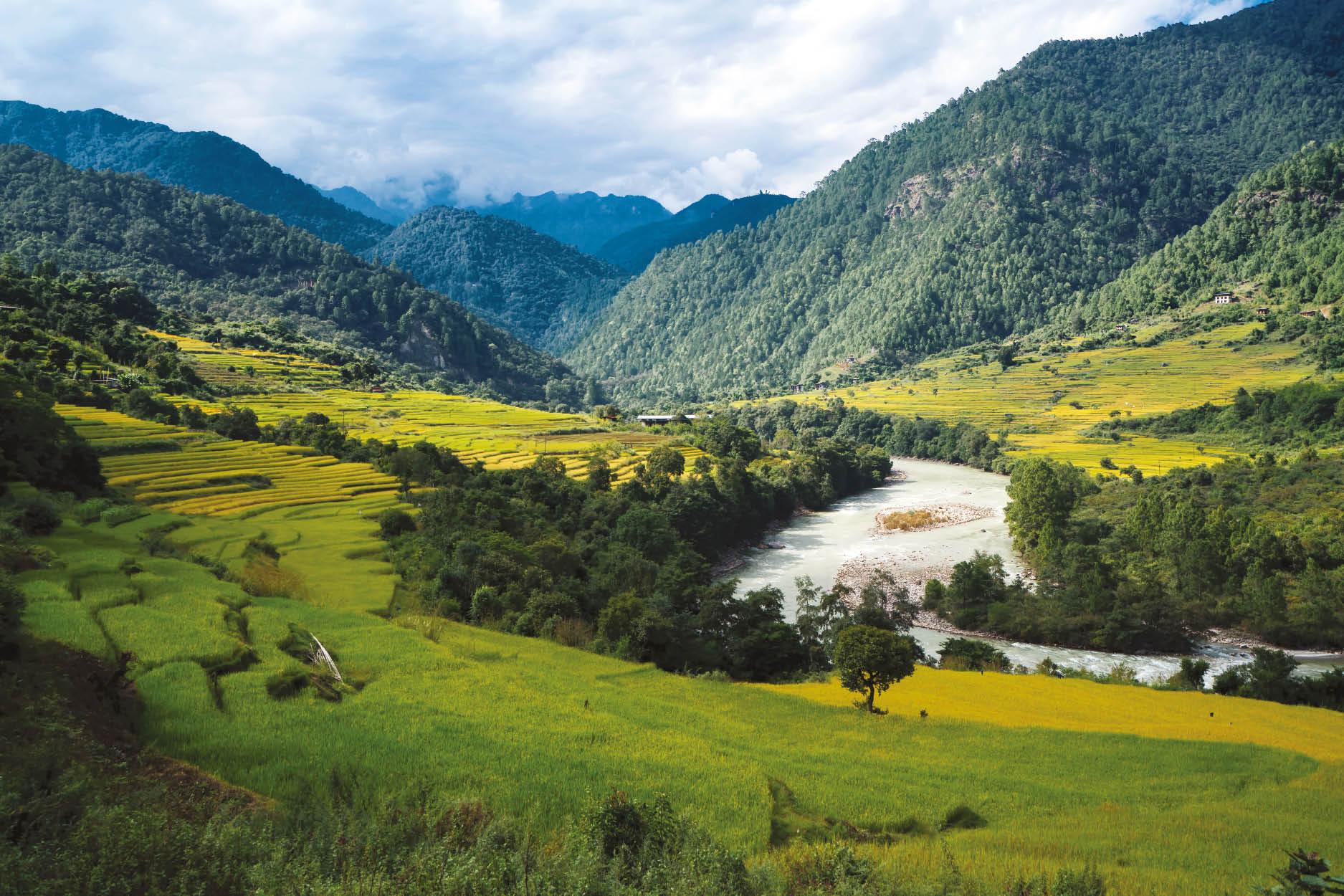 Sangay credits the country's success to the leadership of the monarchy. "We have been blessed with visionary kings who really felt for the kingdom," he says. "Being Buddhists, our people were quick to realise that money isn't everything. Nowadays, we often talk of sustainability, but sustainability was already a common catchphrase in every policy and corporate document for us 100 years ago – this has long been a key focus."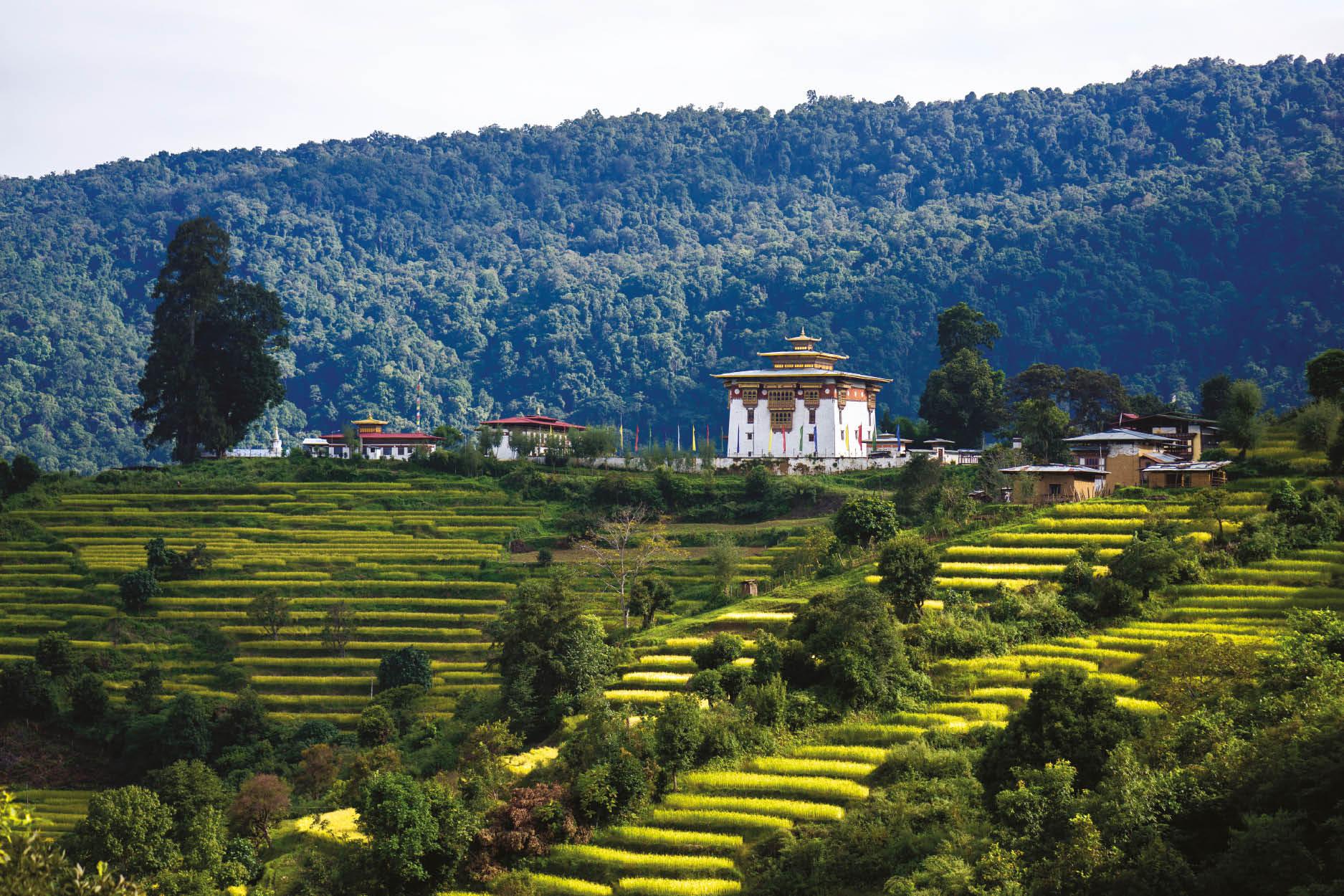 In 1974, Jigme Singye Wangchuck was crowned King of Bhutan. "My father-in-law was the youngest head of state in the world, yet knew that Bhutan needed to develop and grow in this modern era," recalls Sangay. "When he invited all the government planners and consultants to advise on this, it was clear their united focus was purely on economic growth and increasing GDP. The king charted his own course of action – to focus on the happiness of his kingdom during his reign. This would be measured by the Gross National Happiness (GNH) indicator, striking a balance between material, emotional and spiritual well-being. The rest of the world was quite negative when this was first announced. They'd comment, 'You can measure happiness in your own household, but how can you manage this across a country?'" Fast forward 10 years into the GNH's implementation, when world experts came to visit Bhutan, they were wowed by what they saw.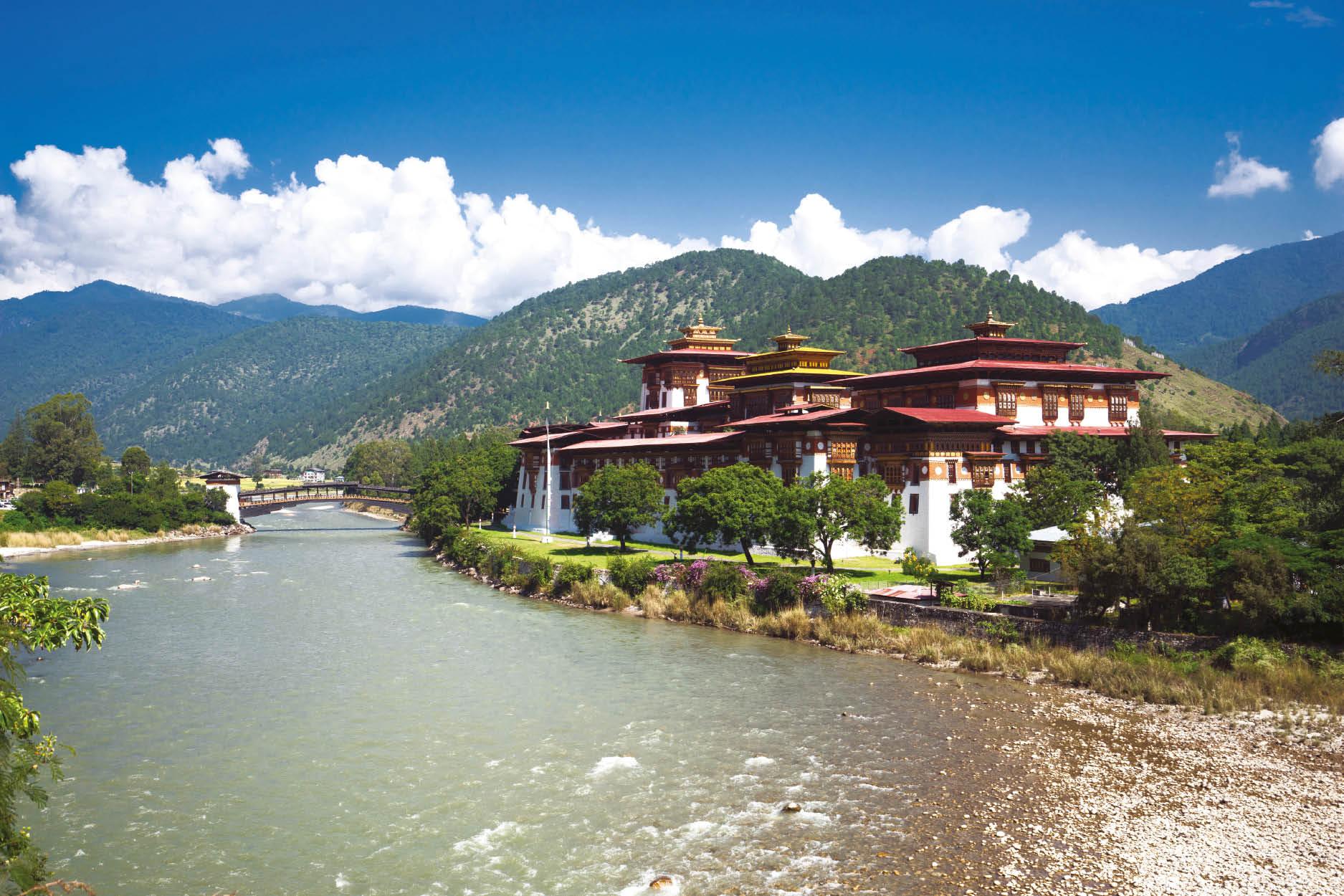 The country's GNH is based on four fundamental pillars: sustainable world economic growth, the preservation of one's culture, the preservation of the environment and good governance. "We measure this with giant indicators, looking at the suicide rates, the crime rates, and the access to healthcare and education," explains Sangay. "In the West, the majority are very stressed about medical insurance, health care and social security. When you get sick in Bhutan, the hospitals are free and education is free. This already ensures a relatively low level of stress. We don't have anyone in the country who's homeless or hungry – everyone is happy, physically and mentally."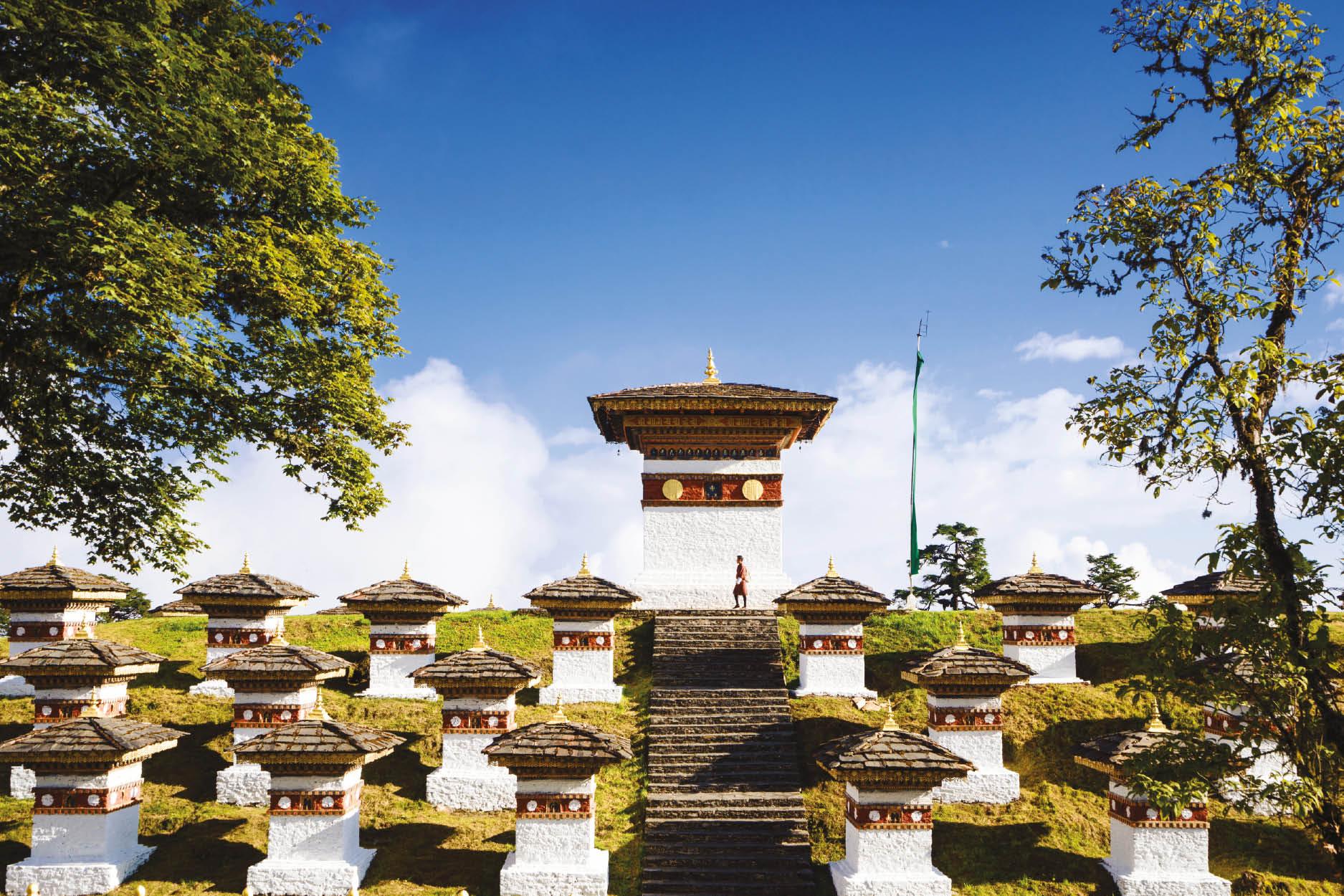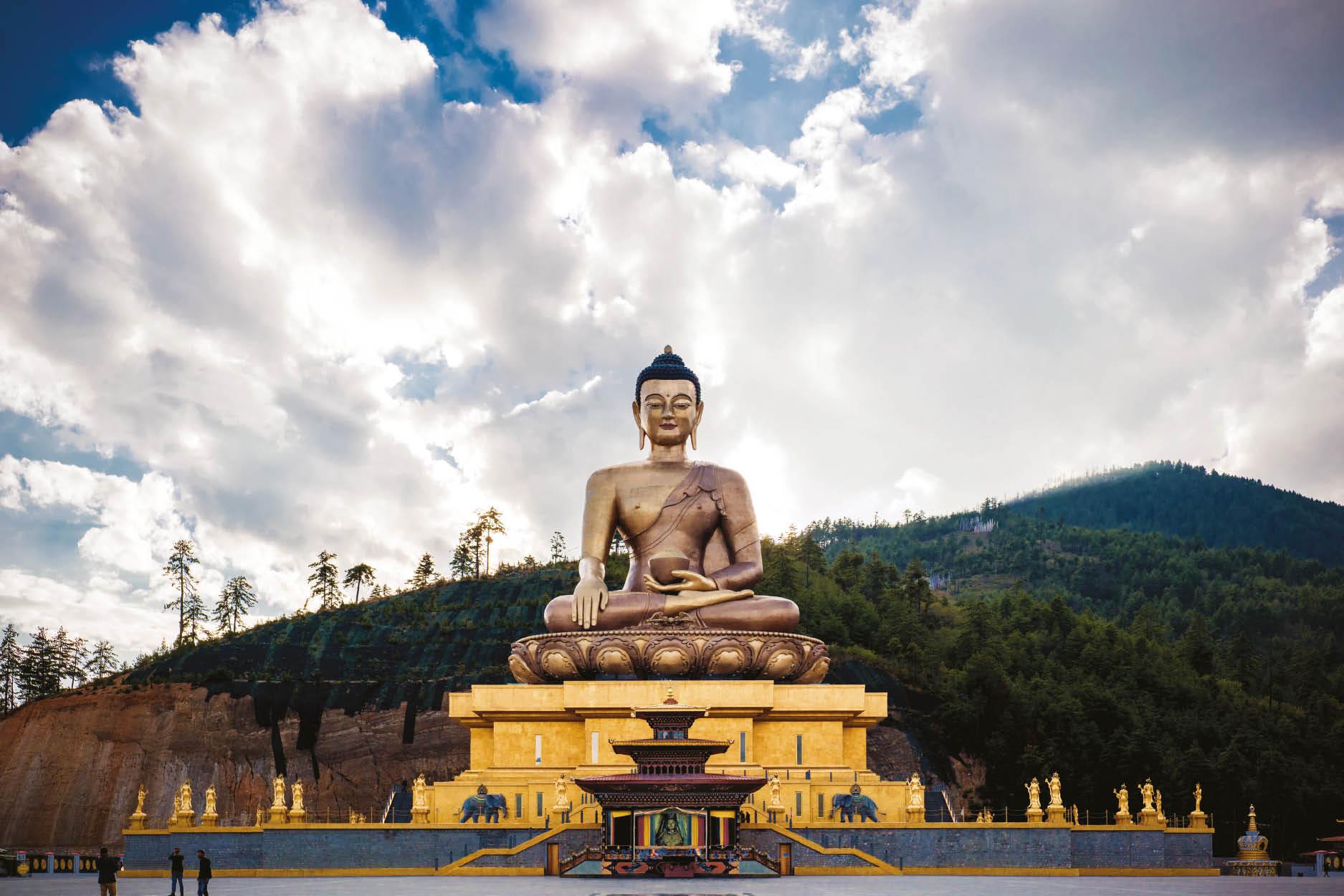 Sangay, who earned his master's degree in public administration and business from Columbia University in New York, reflects on his personal experiences, "I've been to some of the strongest countries, both militarily and economically. Yet I see homeless people on the streets, high rates of crime, and suicide and drug abuse. Everyone seems very stressed and unhappy. This makes you think, are we human beings born to work like machines and make a lot of money, and then use that money just to consume? Where everyone who has less is trying to catch up with everyone who has more? And people who have enough are just continually trying to grow their wealth? Where do we draw the line? We live on Planet Earth and our resources are finite."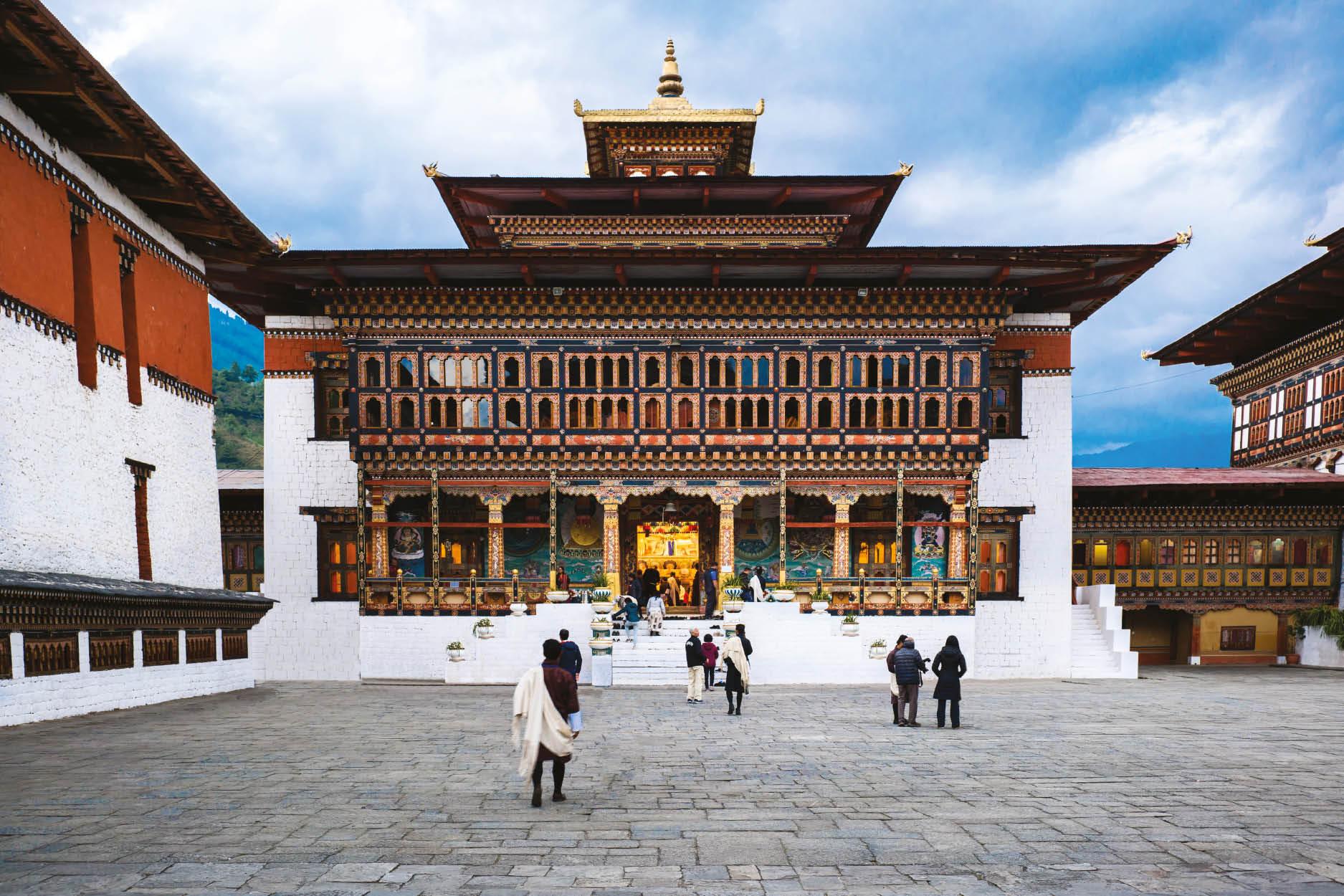 What is important in life is to live purposefully and for Sangay, creating the Six Senses Bhutan has long been his vision. "Since I was a teenager, I started collecting and looking for ideas and themes," he recalls. "Then came locating and identifying the perfect sites that would encompass all the beauty of Bhutan. When this was set, we dove deep into the building and design works for 10 years – two and a half years purely perfecting the design – to ensure every square inch was perfect. The final product was something every luxury operator wanted to pitch, with all of them saying that Bhutan is the most authentic destination in the world."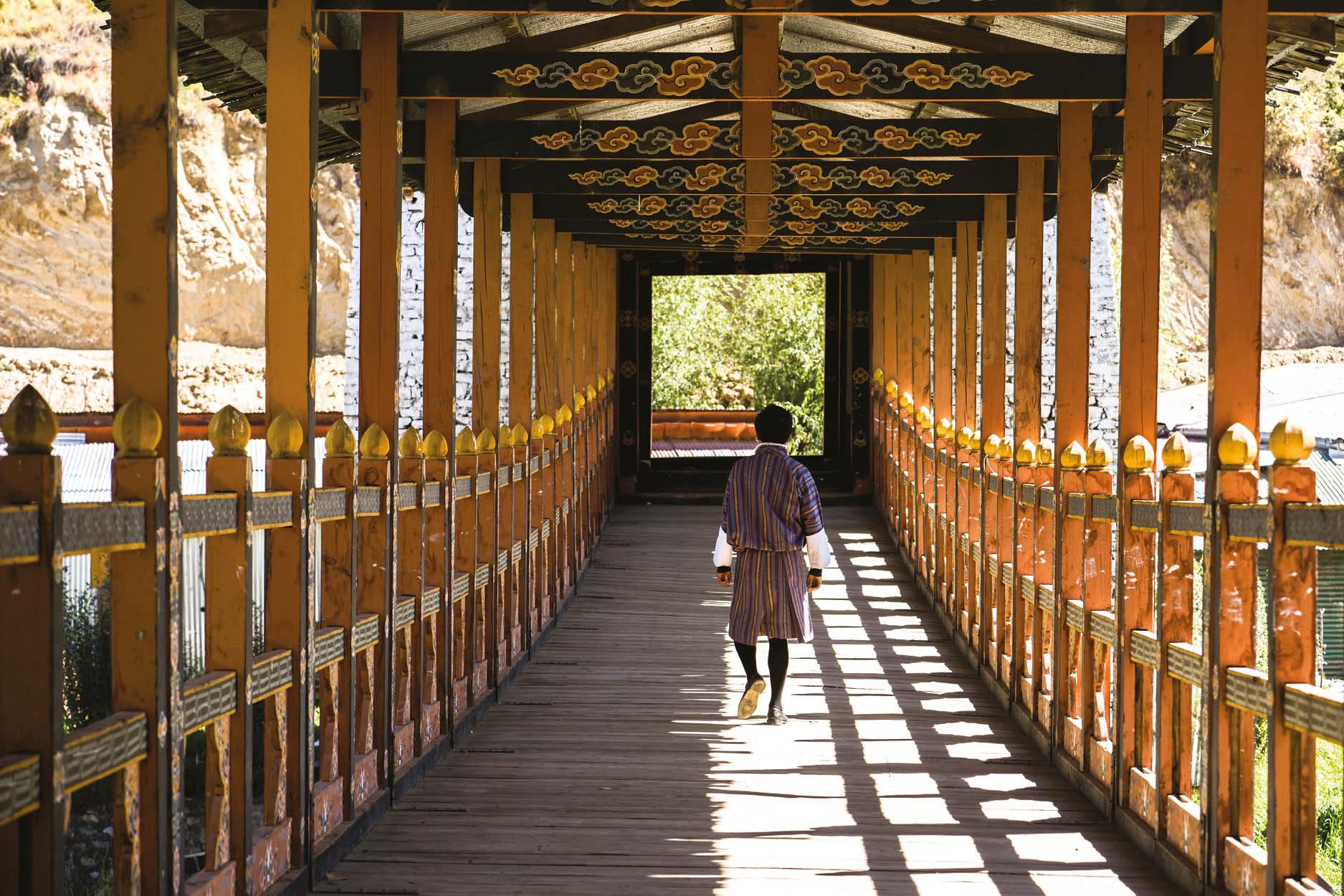 "It's our setting in the Eastern Himalayas with such a dramatic and beautiful backdrop that I really wanted to showcase throughout the property – to really open up the amazing panoramic views of the valleys, the temples and the staggering mountains," continues Sangay. "We wanted to use all real and natural materials and to ensure the design truly reflected the setting. We also wanted to have all the luxurious facilities in place without being too garish or ostentatious."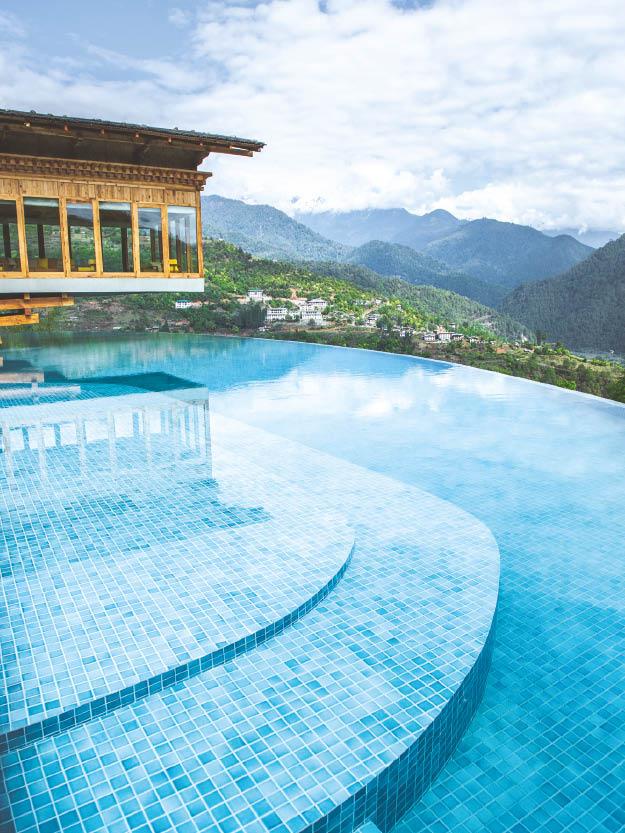 Last year, Six Senses Bhutan won the prestigious Prix Versailles World Awards 2019 (for Best Hotel Design) in Paris at the UNESCO World Headquarters. This recognition is clearly well deserved. Apart from being structurally stunning and thoughtfully designed, it encompasses and reflects important issues that the sophisticated traveller wants to tackle. From eco-consciousness to well-being, from tradition to culture, and from mindfulness to spirituality, it checks all the boxes effortlessly, as these are core values naturally ingrained in Bhutan's way of life.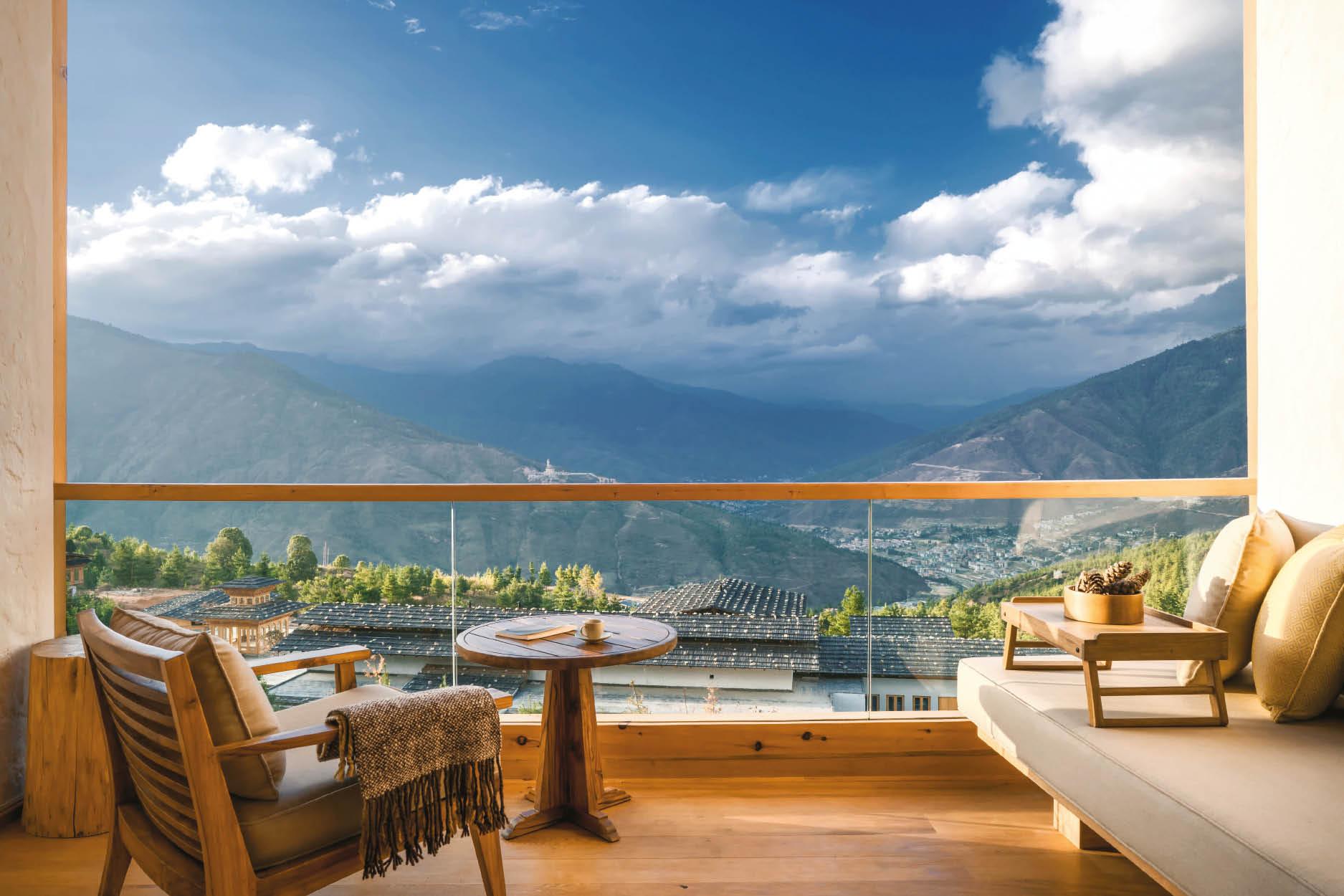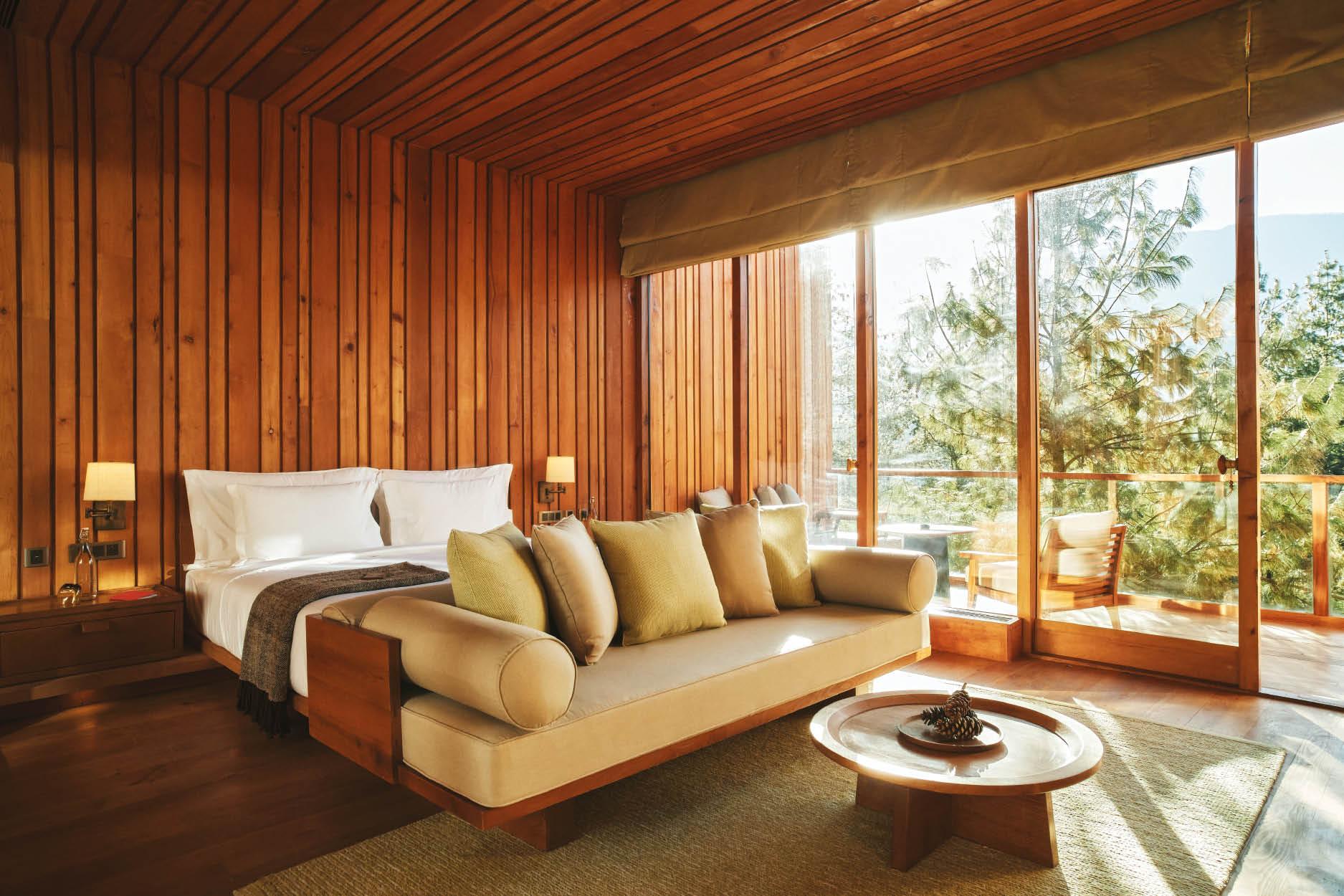 "What we wanted was to create a story for our visitors," enthuses Sangay. "Six Senses Bhutan's guest suites are distributed between five intimate lodges to provide endless options to nurture one's mind, body and soul. Each has a unique character and all embrace the brand's guiding principles, which include a Six Senses Spa and Wellness Centre, with mindful eating, sleep and self-discovery. The lodges are the stepping stones; you get to chart your own path. When you arrive at the airport, you're taken on a 50-minute drive into the capital, Thimphu, which is the seat of the king, the royal family and the government. This lodge is set so high above the city that it's called the 'Palace in the Sky'. Reflecting this in the design, all 20 suites and the five villas encompass sleek woods and cosy carpets, and have private spas, meditation rooms and traditional hot-stone bathtubs."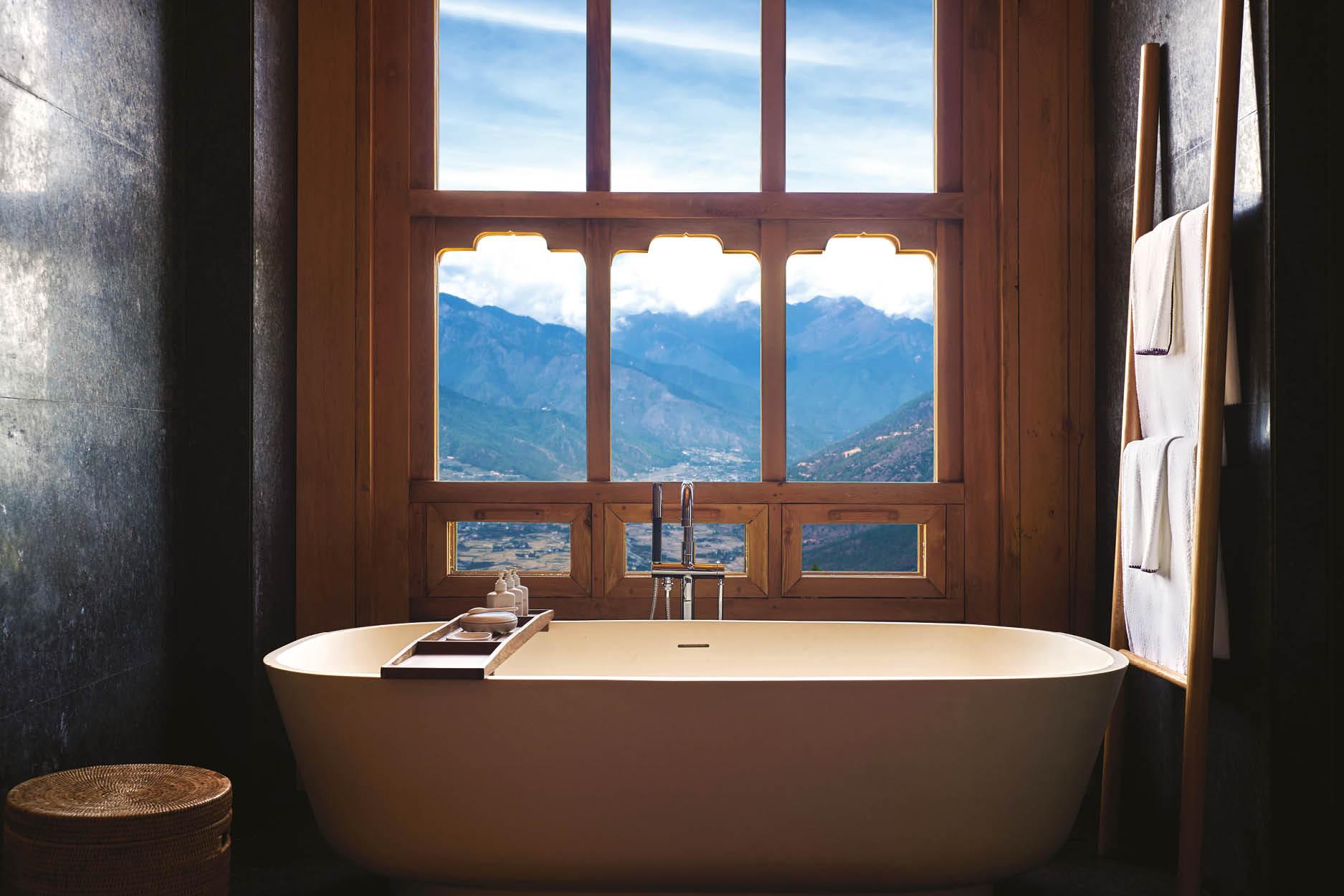 Continues Sangay: "From there you go for a two-hour beautiful drive from the capital to Punakha, which is the centre of rice farming in Bhutan. Nicknamed the 'Flying Farmhouse Amidst Rice Fields', we decided to make this cool and edgy in design, so the lush valley lodge feels like a chic farmhouse. From Punakha, travellers can continue eastward to Gangtey, which is an idyllic hiking destination with trails leading through forests. In winter, it's home to the endangered black-necked cranes and the site of the 16th-century monastery of Gangtey Goemba, an important Buddhist site in Bhutan. From a design intention, we made this property one for birdwatching, suspended on a bridge high up. Bumthang is the easternmost Six Senses lodge, and this location is home to many of the country's most sacred and ancient temples. Here the species of pine trees are very dense and thick, so we decided to make this a 'forest in a forest', where each suite here has its own secret garden and tree."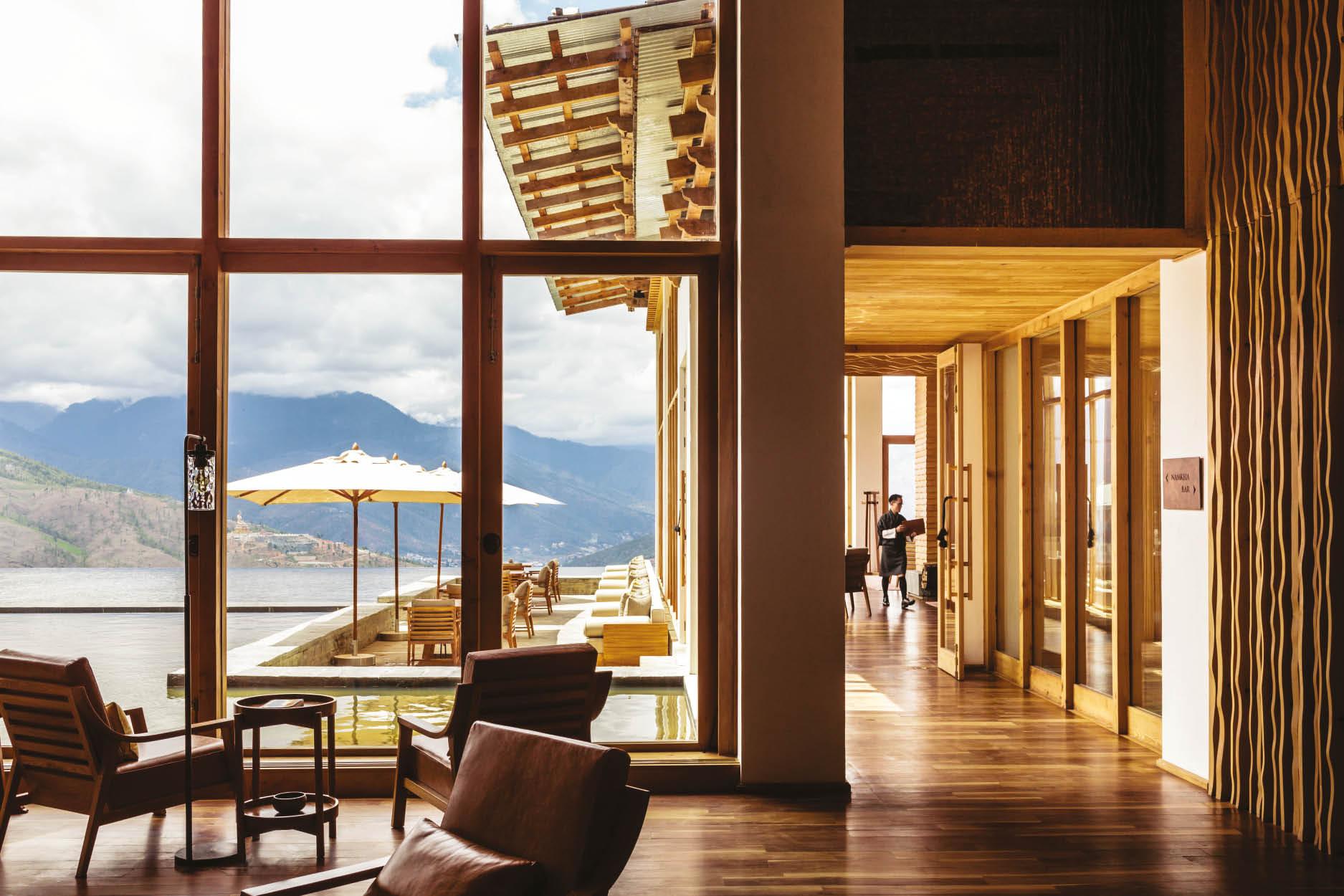 "Finally, from there, you can take a short 20-minute super scenic domestic flight back to Paro, where the final lodge is located, near an ancient ruin that is breathtaking," says Sangay. "The valley is famous for Tiger's Nest, the iconic seventh century temple that clings to the cliffside. From a design perspective, the concept of this lodge was coming into the ruins, where you will see interesting features like rough jagged stonework translating into the rooms."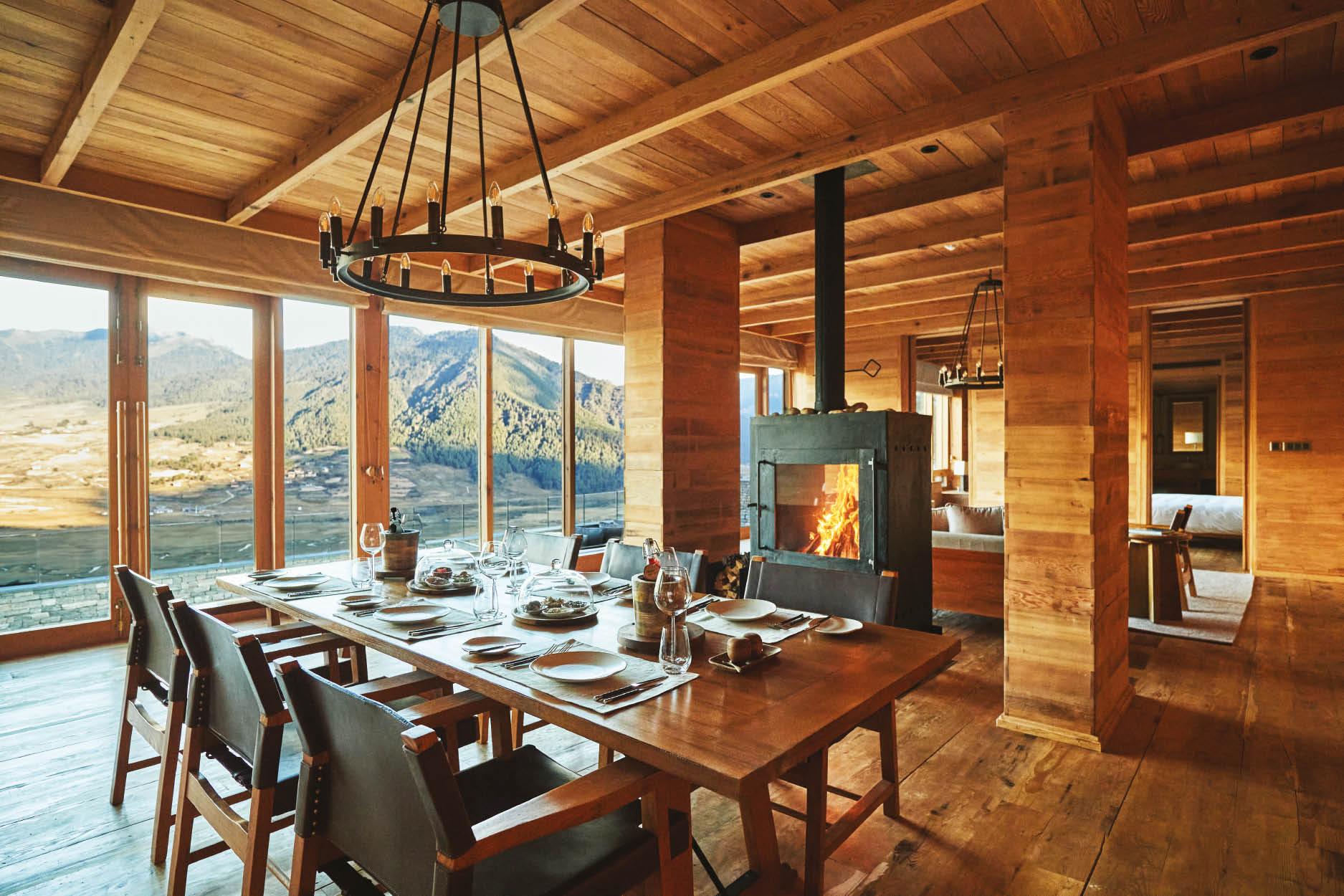 "So this is the Six Senses journey, which is a journey through all your senses," concludes Sangay. "In each location, you will awaken senses you normally did not pay attention to. And by the time you leave, this will have awakened your sixth sense. Bhutan used to be a bucket-list destination, but recently, we've seen many travellers so blown away that they return again and again with different groups of people." The magic of this kingdom also applies to the local Bhutanese. "The more people go to the outside world, when they come back, the more they realise how special Bhutan is ."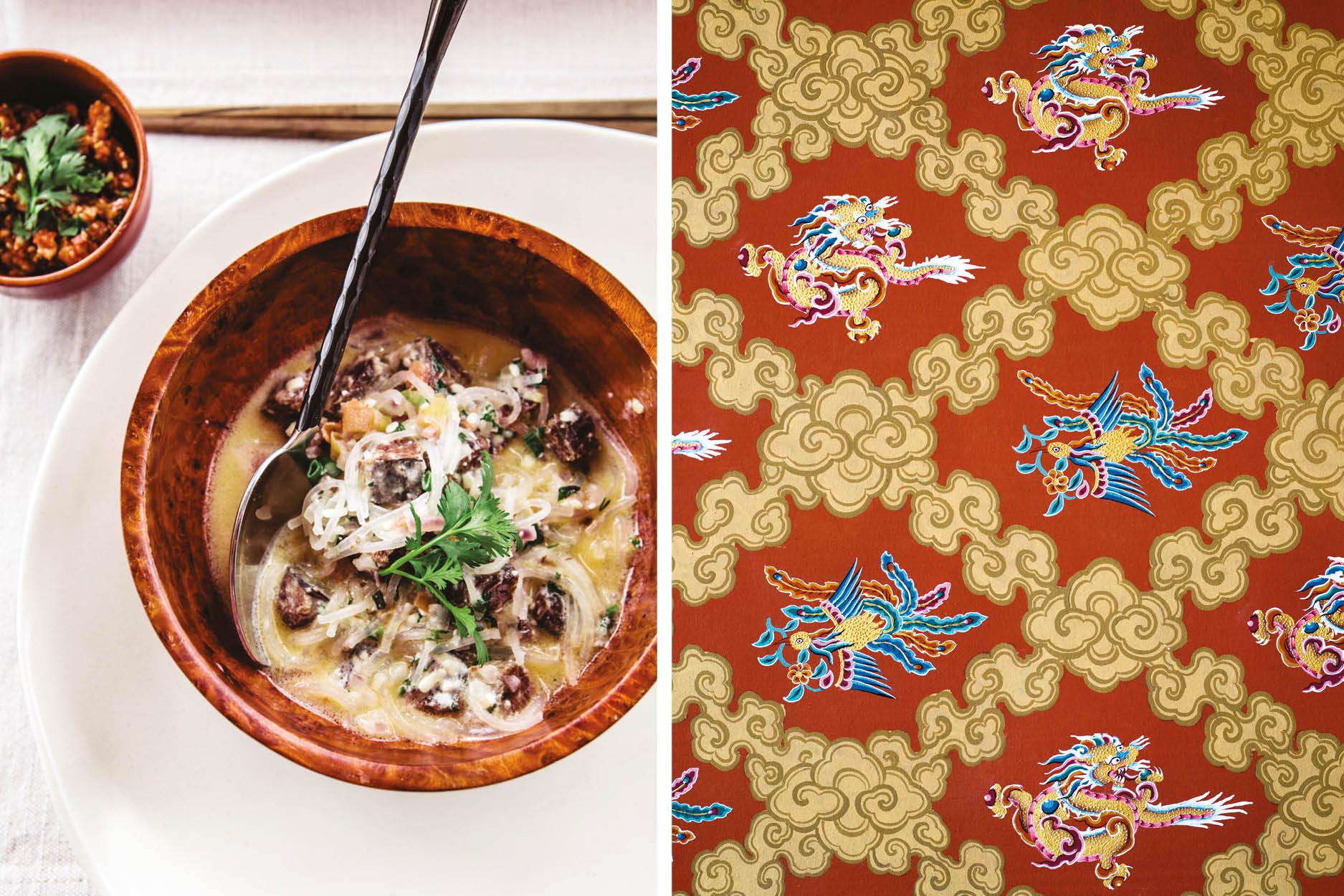 Photography Courtesy of Six Senses Bhutan