As an erudite art connoisseur, Jaime Lau, founder of The Spectacle Group, knows all there is to know about the art world. On the eve of the launch of Adam Neate's ground-breaking NFT exhibition in Hong Kong, we chat with her to find out how NFT will usher the art world – and our lives – into a new era.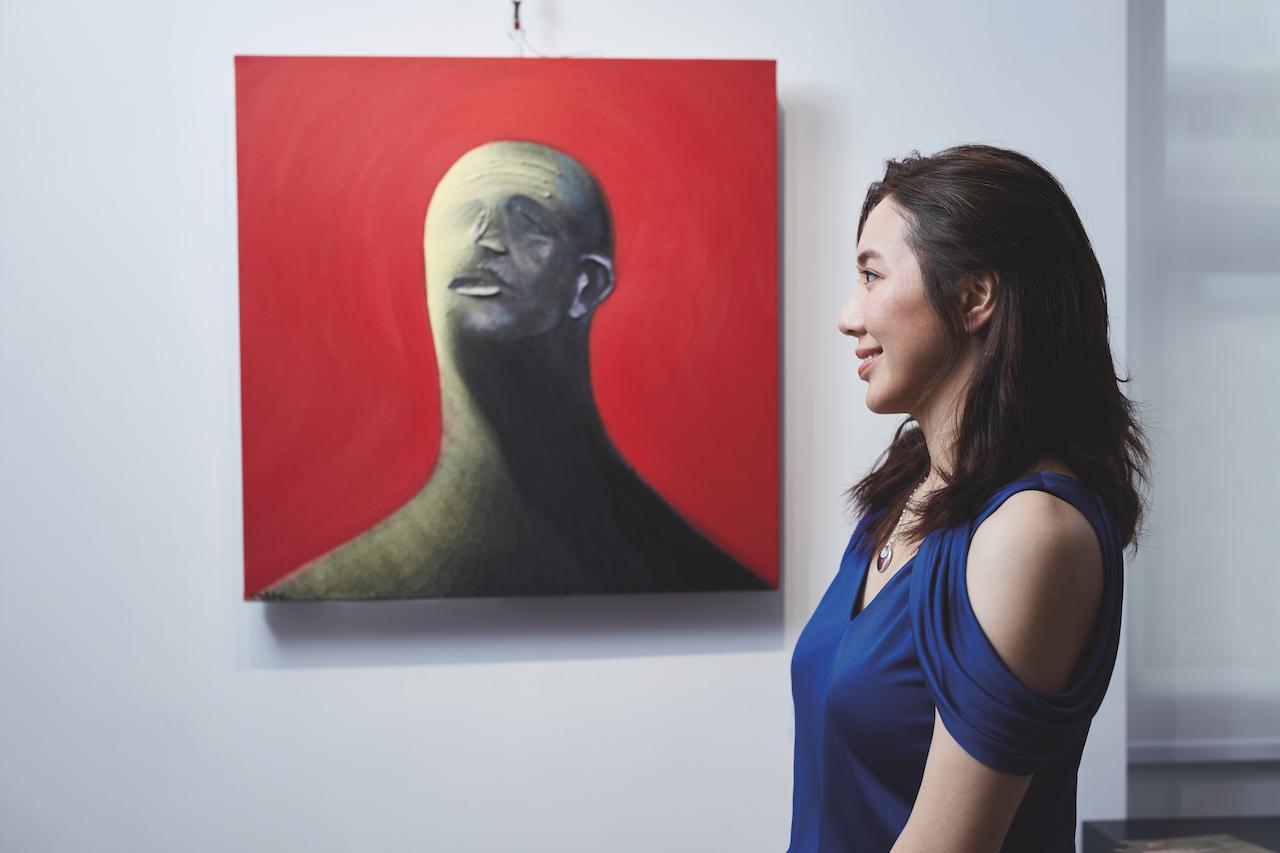 Whether the term NFT causes you excitement or confusion, there's been no escaping its rise to prominence in the art world. NFTs exploded on the scene in 2014 and have been disrupting the fine art scene since a piece of digital artwork by Beeple broke records and sold for millions of US dollars at the auction house Christie's earlier this year. Since that sale, non-fungible tokens have driven sales of contemporary art into the billions, and the market is evolving fast.
As an early Hong Kong proponent of this technology, Jaime Lau, founder of The Spectacle Group, knows more than her fair share about what is fungible and what isn't, and you can tell this by the twinkle in her eye when explaining NFTs.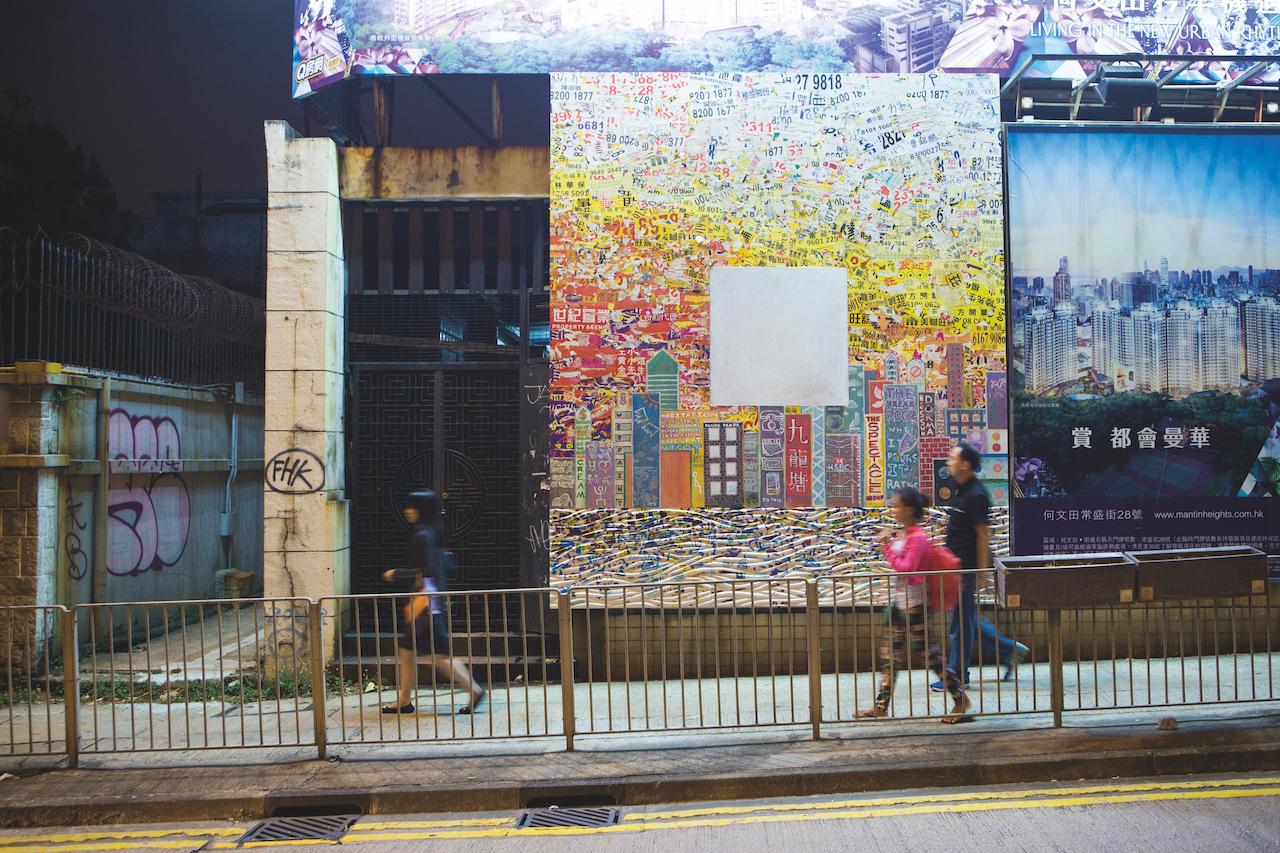 The NFT Revolution
"NFTs are not intangible and not limited to the digital realm as many think – they have real- world impact and definitely real-world value," Lau comments.
"Before the pandemic, art collectors tended to attend auction previews in person, some even liked to meet the artists whose works they intend to acquire, in order to learn more about the creative journey behind the creations, all of which has become impossible under the travel restrictions.
"But with NFTs, the creative journey of a digital artwork can now be bundled into an un-lockable folder that only its owner can open, providing a whole new way for art collectors to learn more about an artwork as an alternative to meeting the artists in person."
In essence, a blockchain-based non- fungible token is a digital asset that is non-interchangeable, and which provides authenticity and proof of ownership of a digital work. An NFT property could be online – like a photo, video, or GIF – or it might be linked to something tangible – a painting, real estate, or even a designer chair or room, which is stored on the blockchain with a permanent receipt or ledger in the digital world that conveys ownership, like a certificate of authenticity, which makes it tradable.
"But don't mix up NFT and digital art," Lau cautions. "NFT has a much higher resale value than digital art because of the authenticity and proof of ownership that comes with it. Once you own it, the authenticity of the purchased artwork becomes permanent so that it can speak to many generations to come."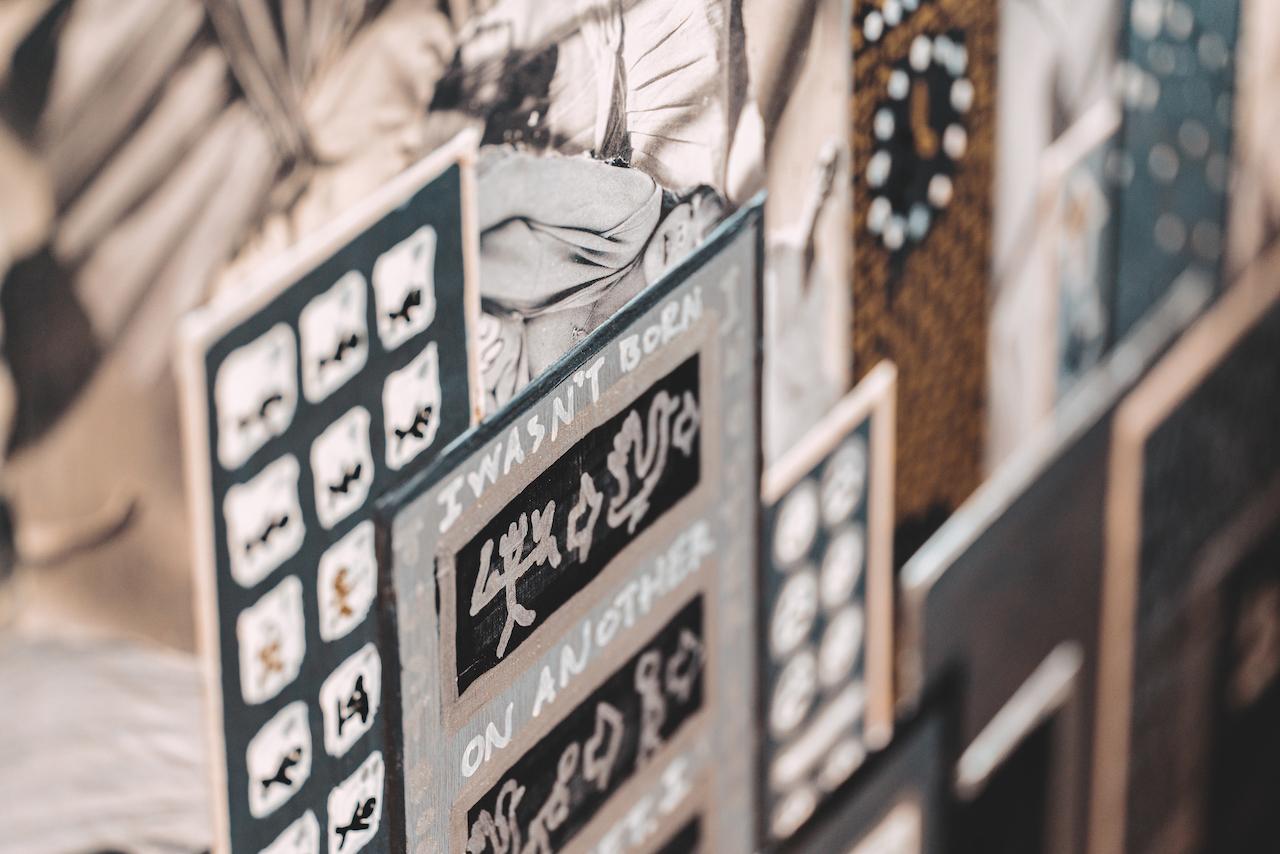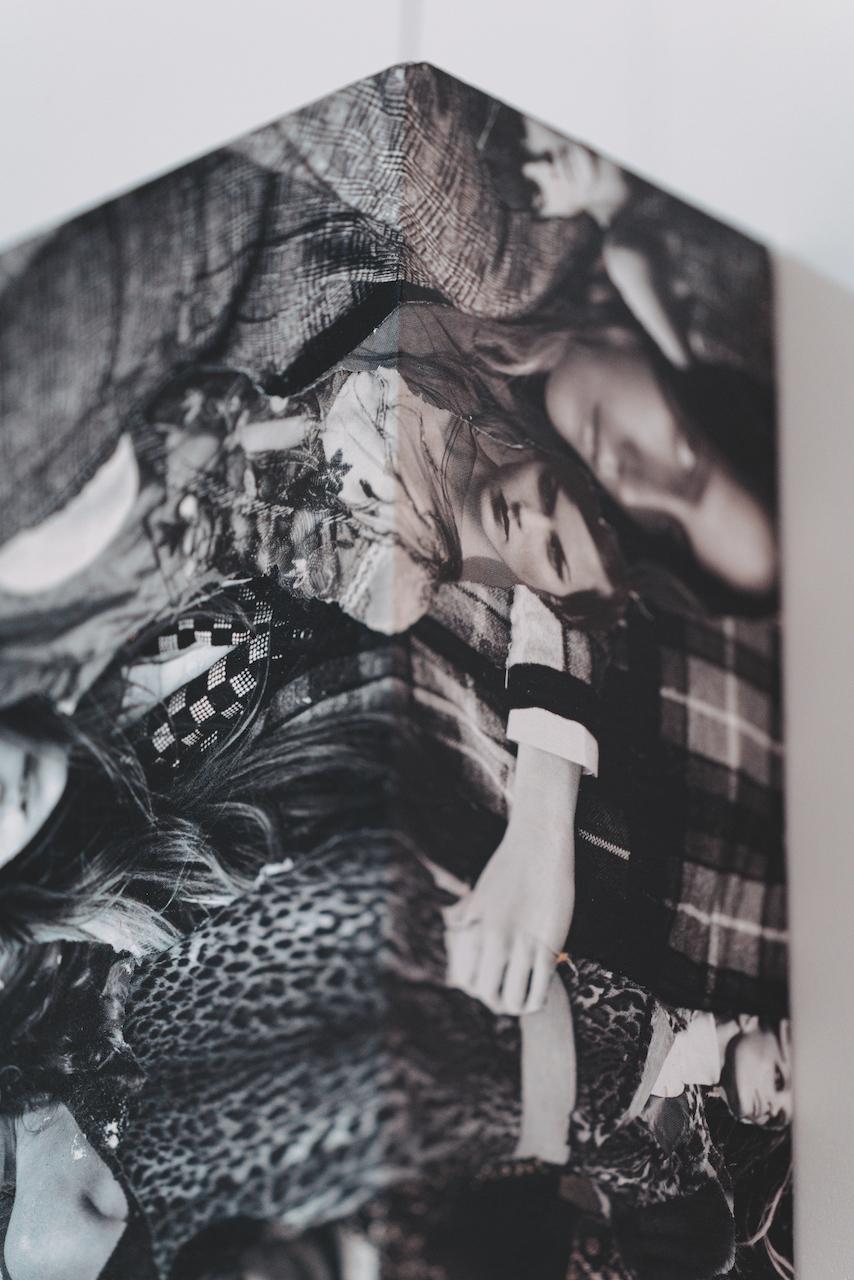 A Spectacle Is Born
Lau started her business in fine art in France with a 25-year retrospective exhibition she organised for acclaimed French contemporary artist Isabelle Duret-Dujarric. A few years later she opened a gallery on Hollywood Road, representing some of the most noteworthy mid-career artists from around the world, such as American glass sculptor Jack Storms.
In 2016, the gallery moved from Central to Kowloon Tong, where the extra space allowed it to create an artist residency, from which the multi-disciplinary American artist Robert Crooks created some stunning collages when it hosted him for two months.
Working with poster materials collected in Hong Kong (mostly real estate adverts), he embarked on one of his largest and most ambitious artworks, which was displayed on an enormous billboard on the side of the gallery.
On display at the gallery are two of his other collages on a bigger scale – "Gemini" and "Moon". Done in 2014, they feature overlapping pieces of fashion magazine cut- outs – some date back as far as the 1940s – that Crooks amassed over two years. The cut- outs are meticulously arranged in gradient hues that form two immersive skies above water, inviting viewers to journey into his perception of fashion and art.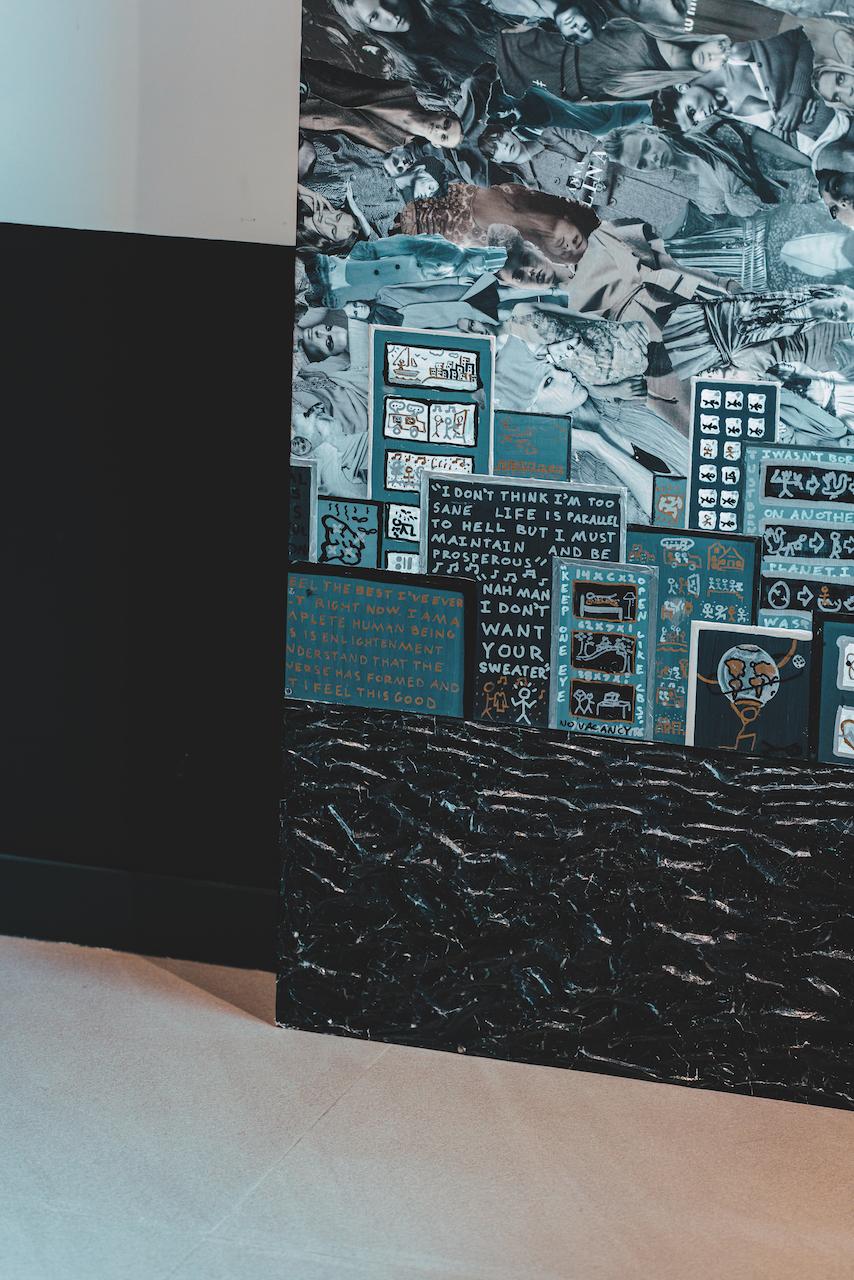 "Creating gradients with the same subject matter on collage art is highly challenging," Lau notes. "Crooks has a clear idea of what colour tones he was looking for when collecting the fashion icons. It was nothing random. It demonstrates his determination to perfect an artwork, and I was greatly moved by it."
In the past few years, Lau has expanded the horizons of The Spectacle Group to bringing quality NFT art to Hong Kong.
Earlier in May, the gallery sold Belgian art photographer Antoine Gaussin's first NFT during Art Basel week, a piece which has become the world's first insured NFT (by YAS MicroInsurance), and was the first NFT with an un-lockable function to be sold in Hong Kong.
Titled "Uncharted", the NFT features a series of bird's-eye- view images of airport runways that reveal the abstract and vibrant geometric patterns of these vast concrete landscapes, accompanied by an exclusive five-part, behind-the-scenes video of the inspiring work taking shape.
In August, Lau also debuted two NFT works by Hong Kong artists Adrian Chan and photographer Harriet Hunter at Affordable Art Fair, followed by two unique NFT works by artists Marvelous Media Engine and Birdy Chu at Fine Art Asia last month. The NFT by Marvelous Media Engine is an imaginary video game piece set in a 1980s Blockbuster Video store, which is nostalgic for anyone who grew up in that era. Chu's NFT is a digital image of one of his most famous Hong Kong photographs that features a Boeing 737 just before one of its last touchdowns at Hong Kong's Kai Tak airport in 1997.
"People are just warming up to NFTs," says Lau. "Most of them are not yet fully aware of how to identify what is a good NFT and what's not. Through the many showcases, I hope to help the public understand the true quality of NFTs. I expect people will have a much clearer idea of what good NFTs are within the next five years, if given enough education."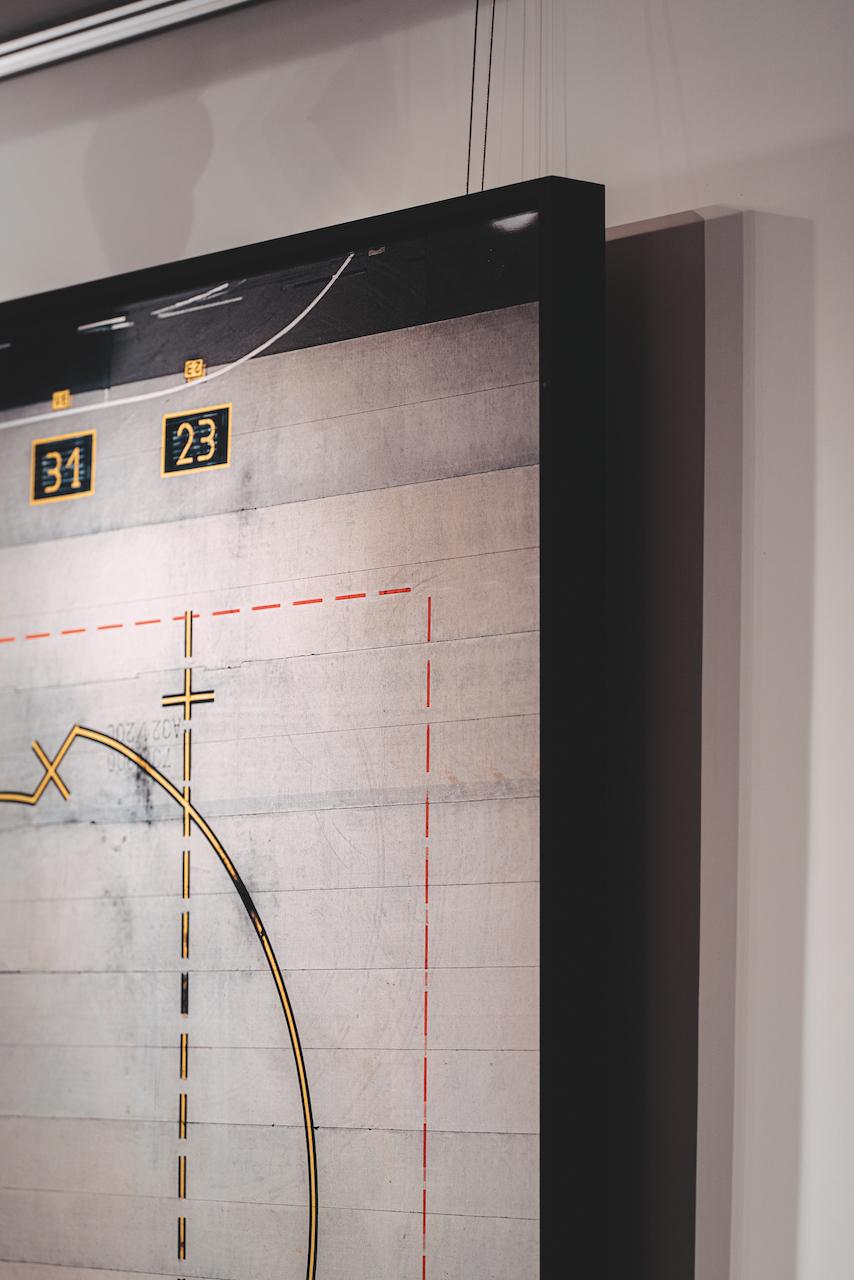 Educating the masses about quality art has been at the core of her business since day one. Such a vision prompted her to sign up for art fairs in Mainland China, the gallery's biggest market in the early stages of her business before returning to Hong Kong, including Art Beijing. It was there Lau met the artist that forever changed her artistic career – Neate.
"His booth was right opposite to mine, so we started talking, and quickly got on with each other," she recounts. "Since then, we have remained very close and have done many artistic collaborations together."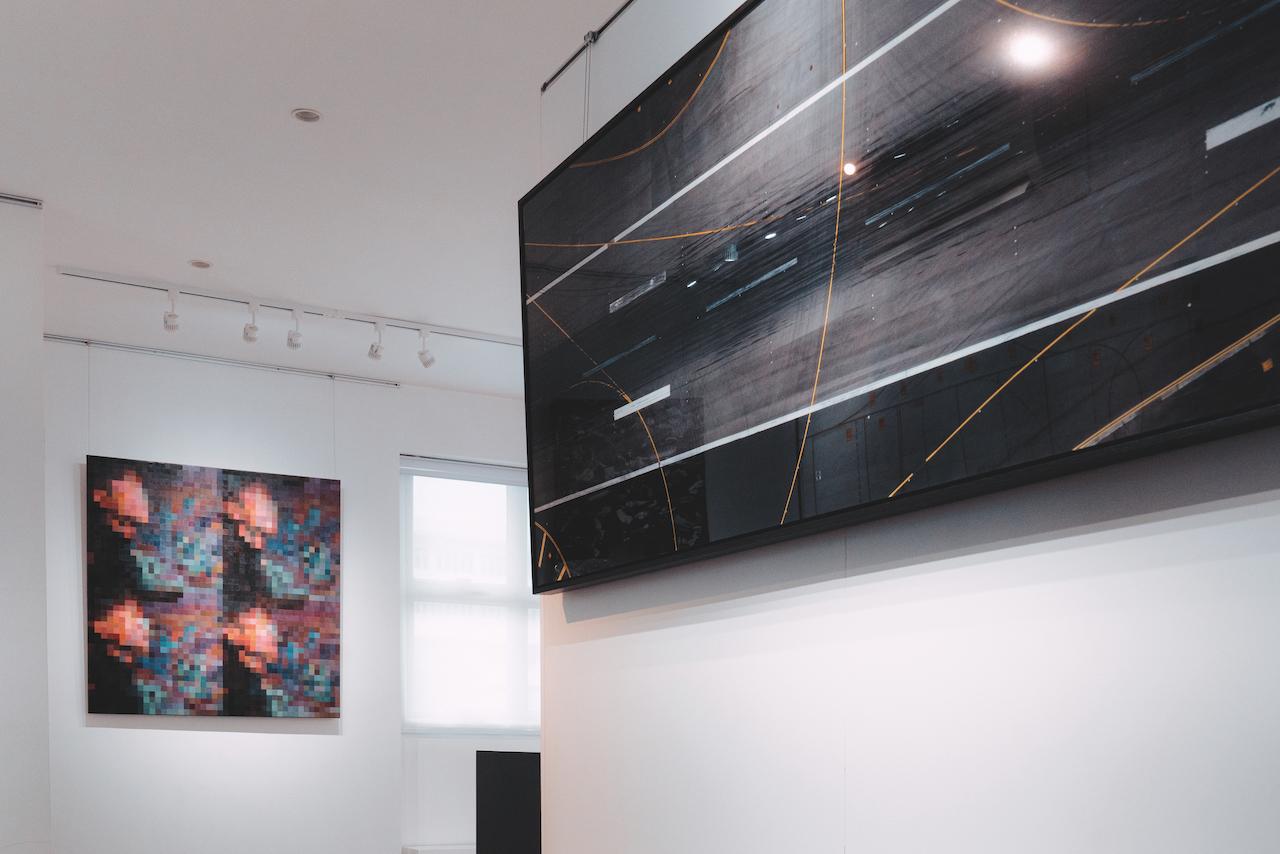 "Two Worlds"
A British Dimensionalist painter, Neate is internationally known for his figurative pieces, mainly portraits, juxtaposed with different media and experimental materials. He started off as a street artist using recycled cardboard as a canvas to create his figurative creations, which can be found throughout London's city streets as he intentionally left them there for interested passers-by to collect. Such work has earned him acknowledgement from the Tate, National Portrait Gallery and The National Gallery.
In November, The Spectacle Group hosts Neate's solo exhibition – "Two Worlds" – at its Kowloon Tong gallery, along with the unveiling of the artist's first-ever NFT collection – "Figures" – exclusive to Hong Kong.
The NFT series aims to meld the digital and the physical through animated projections – also created by Neate – on cardboard paintings. In the animation, outlines of human figures slowly moving – some even with animated facial features such as blinking eyes – interact with the abstract shapes and forms on the cardboard paintings, which, like many of his previous creations, weave distinctive materials such as iridescent foil, fluorescent colours and gold leaf.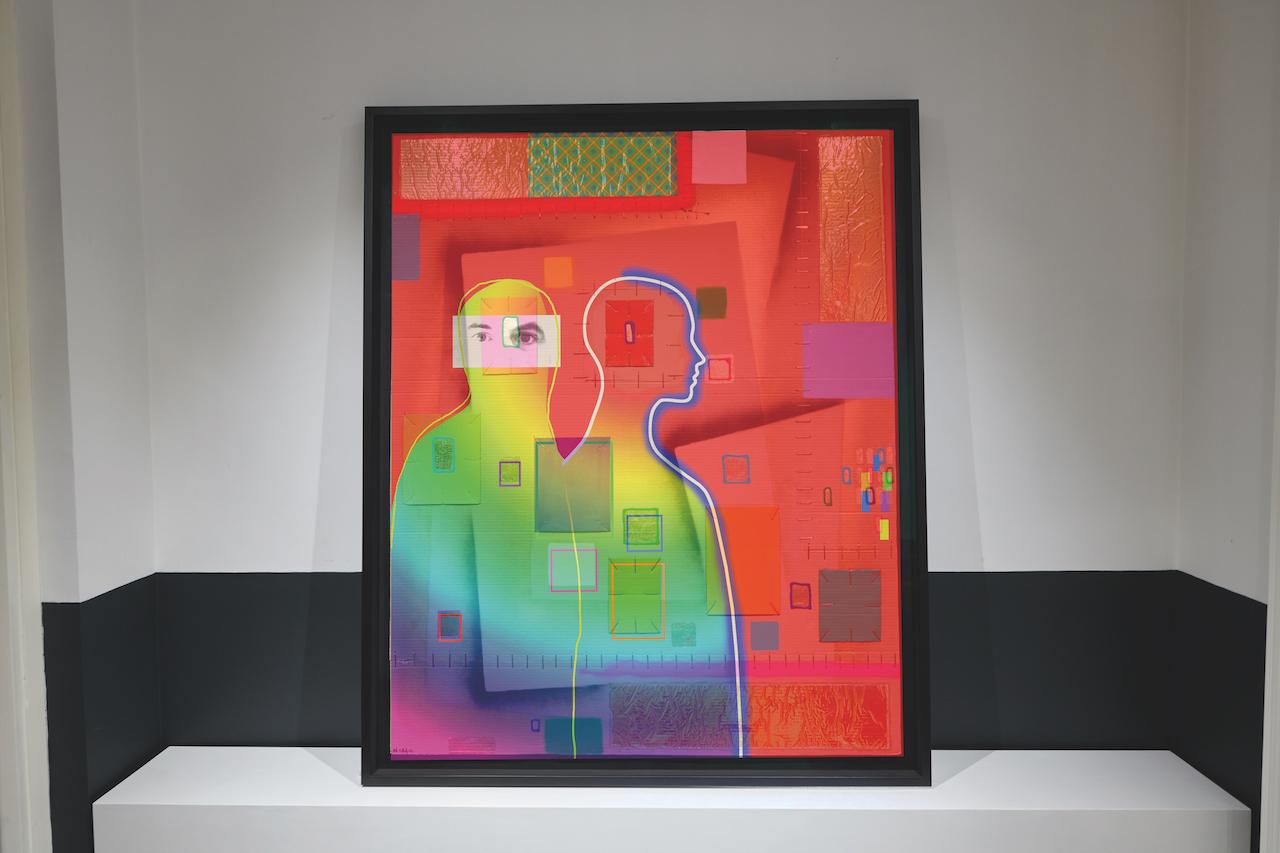 "The light from the projector shimmers off the foil and gold leaf," says Lau. "Paint gets transformed into new colours depending on the overlaying colour of the projection. The motion of the animation frames the shapes in the physical piece, and adds a subtle dynamism that completes a totally mesmerising piece."
Neate comments: "I like the concept of combining the fragility of the physical cardboard with the permanence of the digital medium, and wanted to treat the NFT as a completely new medium for art."
"What better way than to mix the new medium with a traditional one of painting?" Running throughout the month, the "Two Worlds" exhibition dives deep into the concept of duality between old and new, virtual and physical mediums, as well as static and motion that has weaved its way through Neate's oeuvre.

"I'm a big fan of mixing mediums together to create something new. I wanted to experiment with how to cross mediums together, digital with traditional paint," notes the artist.
"The painting itself takes an abstract form, and is incomplete without its NFT working together with it," Lau adds.
Featuring a set of 12 works by Neate, the solo exhibition is a celebration of his transition from figurative to an abstract painting style. "The showcased portrait 'Disposable' is among one of his first street art collections done in 2007, which marks his first foray into mainstream galleries," she says.
"Over the years, Adam has been exploring the boundaries of new media while staying true to his signature style of dimensionalism – on cardboard, canvas or through NFTs – and this transition is well- documented in this exhibition."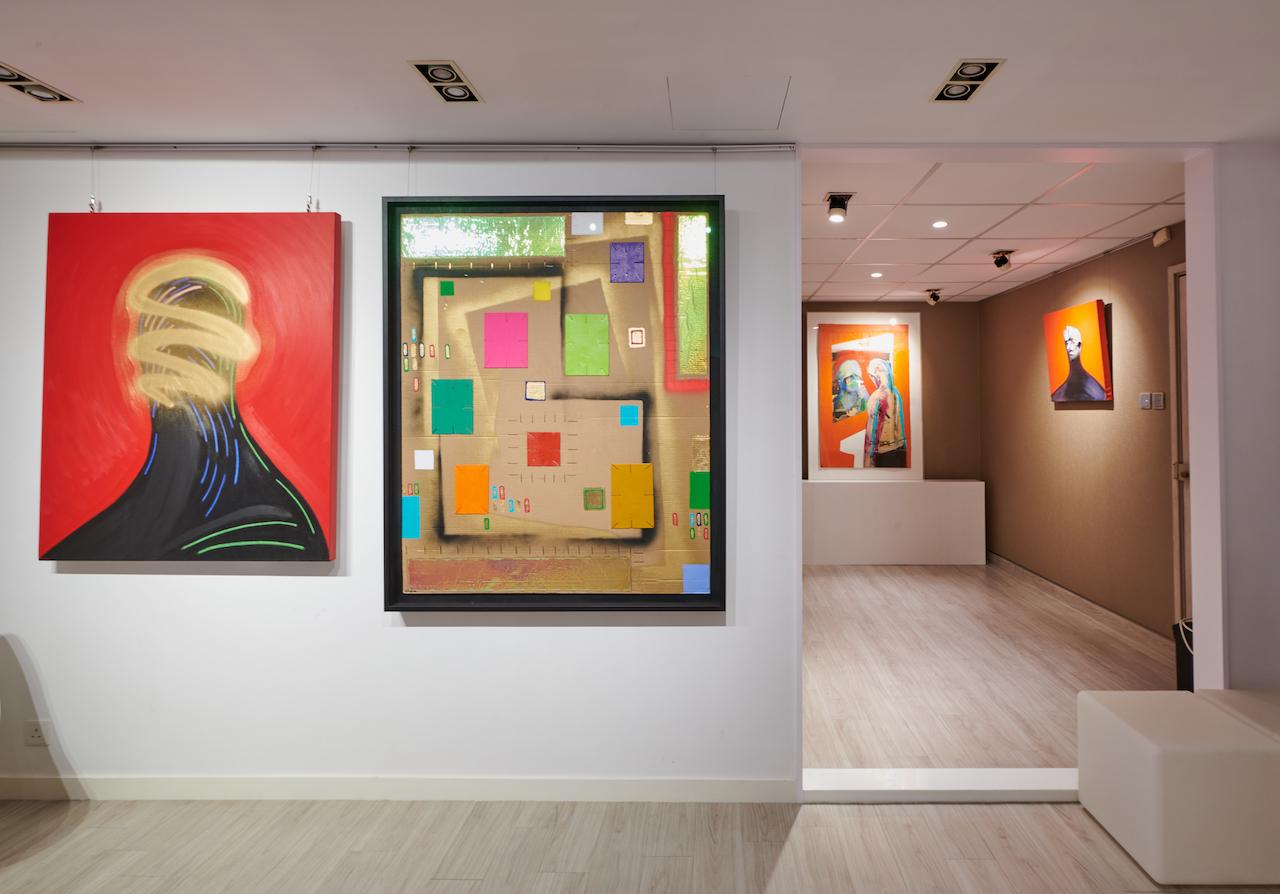 A Big Step for the Environment
With a global shift to sustainability, the art world is also sounding the alarm on the environmental issues the practice of art may cause. At The Spectacle Group, the phrase "eco-friendly" is more than a marketing gimmick.
"Blockchain is not as energy-saving as it may sound," says Lau, who bases her NFTs on NOIZchain – a blockchain system designed with sustainability in mind.
"Like any other digital technologies, blockchain is also operated on hardware, which means each activity – from the tracking of digital assets to transaction – consume a certain amount of energy to complete."
According to Statista, a single bitcoin transaction consumes around 1,779.11 kilowatt hours, while 100,000 Visa transactions consume about 148,63 kilowatt hours.
"So we opt for a blockchain-based system specially built with lower energy consumption and carbon emissions with hopes to reduce the ecological footprint and make the art world more sustainable. It's impossible to achieve carbon zero, but it's a big step."