There has arguably been no philosophy or ideology as pivotal to China's history as the teachings of Confucius.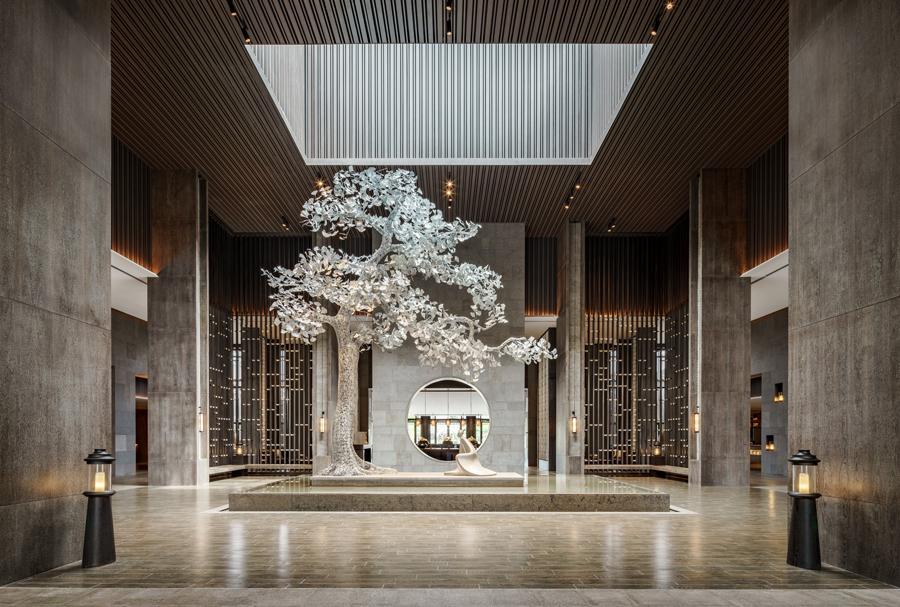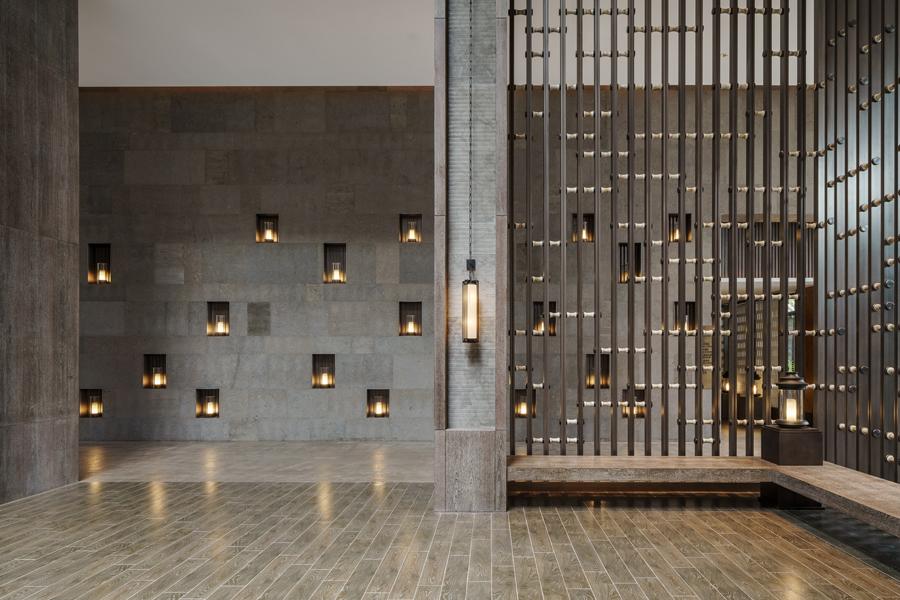 And millennia later, right back in his birthplace of Qufu, Shangdong, Marriott International has debuted a new five-star luxury hotel that beautifully immortalises the ancient traditions and deep-rooted values of the 551 BC-born iconic figure.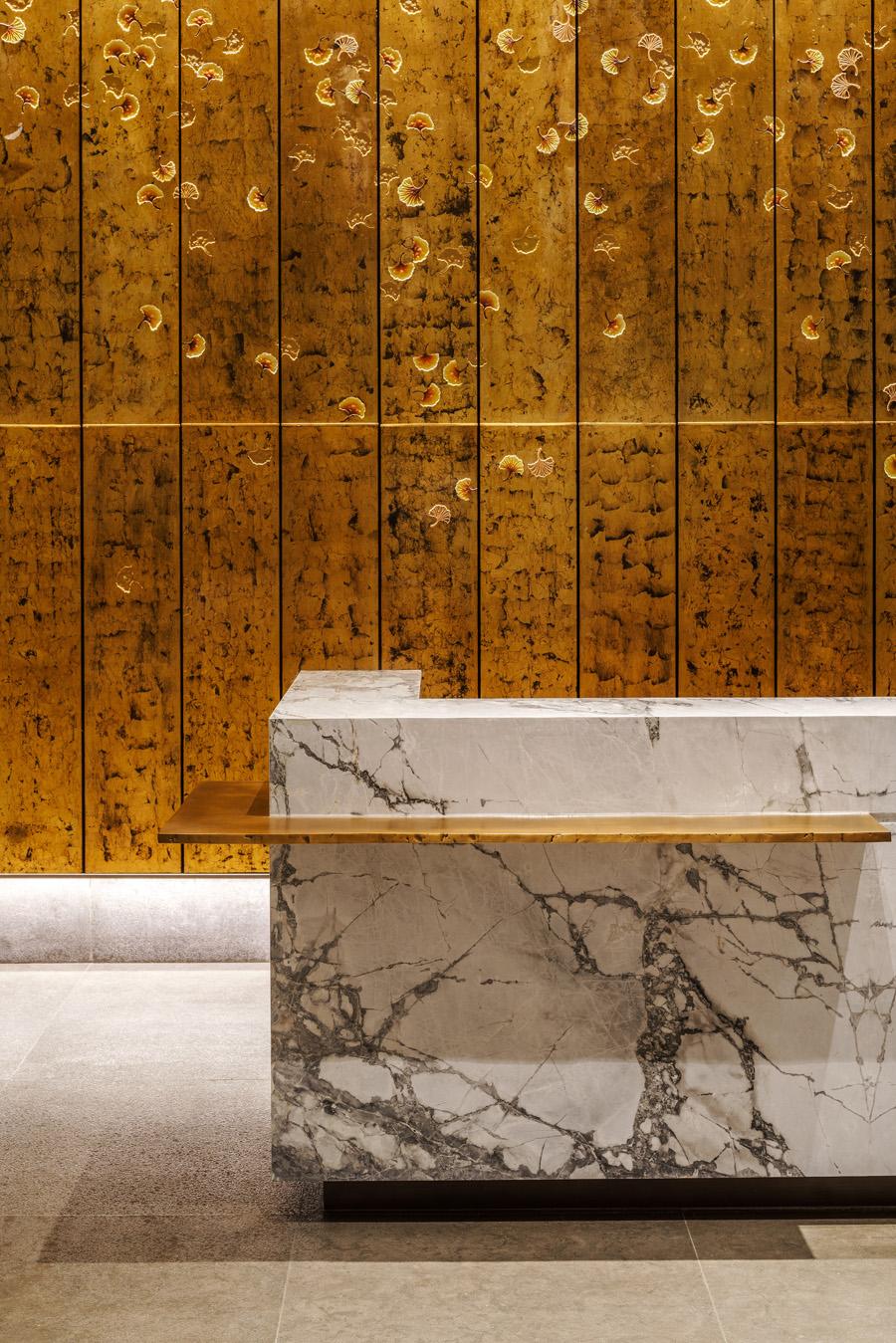 Perched right across from the UNESCO World Heritage-listed Confucius Temple, the two-storey, 197-suite property is conceptualised by Singapore-based design studio LTW Designworks with the goal to bring forth traditional Confucius values through aesthetics that simultaneously fuse into a modern, elegant backbone. Safe to say, this and more was achieved.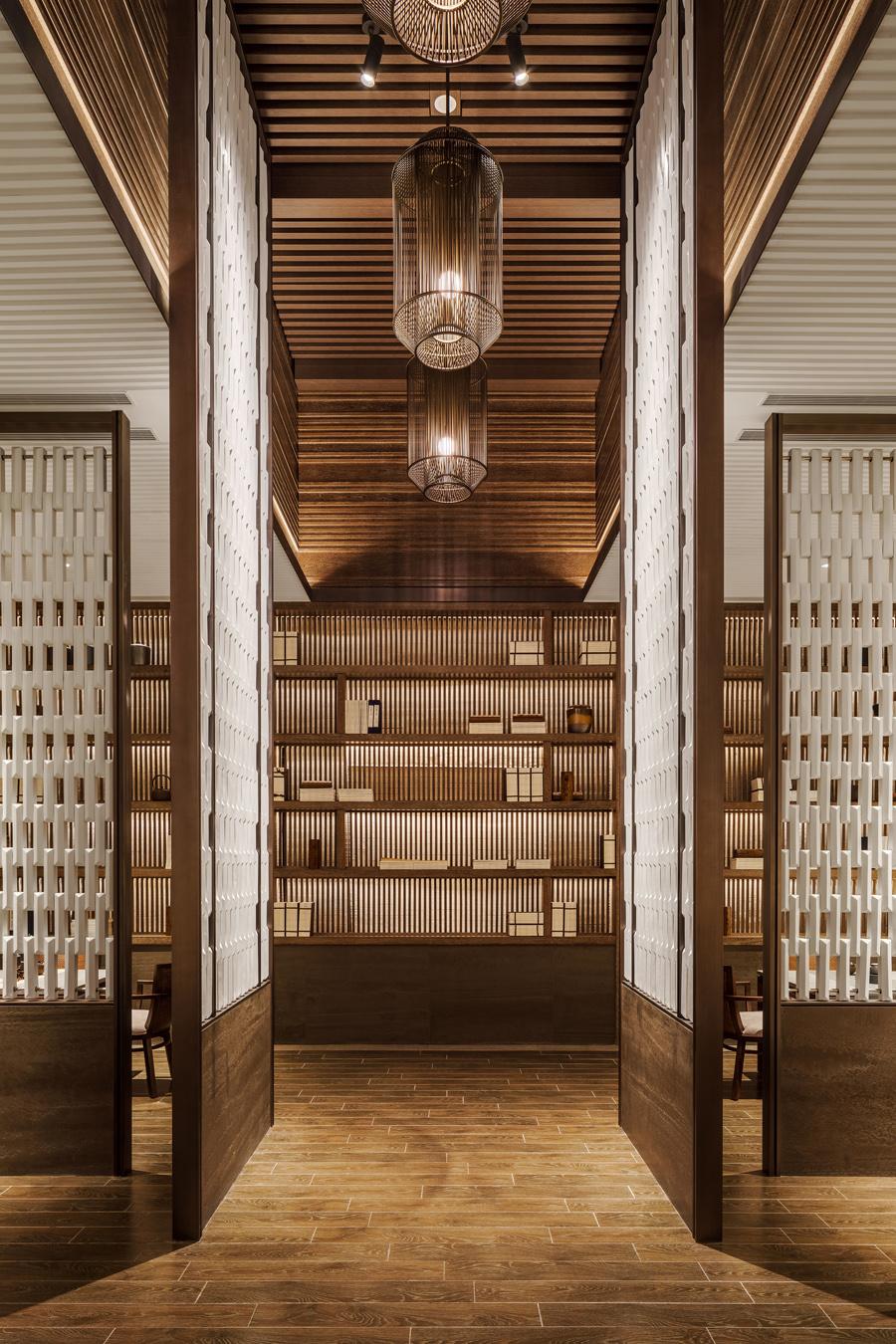 Distinctive from miles away are the property's stark, graceful exteriors, framed by traditional Chinese rooflines that tower over more Oriental architectural accents such as wood partitions and columns, fully blending into the structures of the timeless, historic city that enwraps it.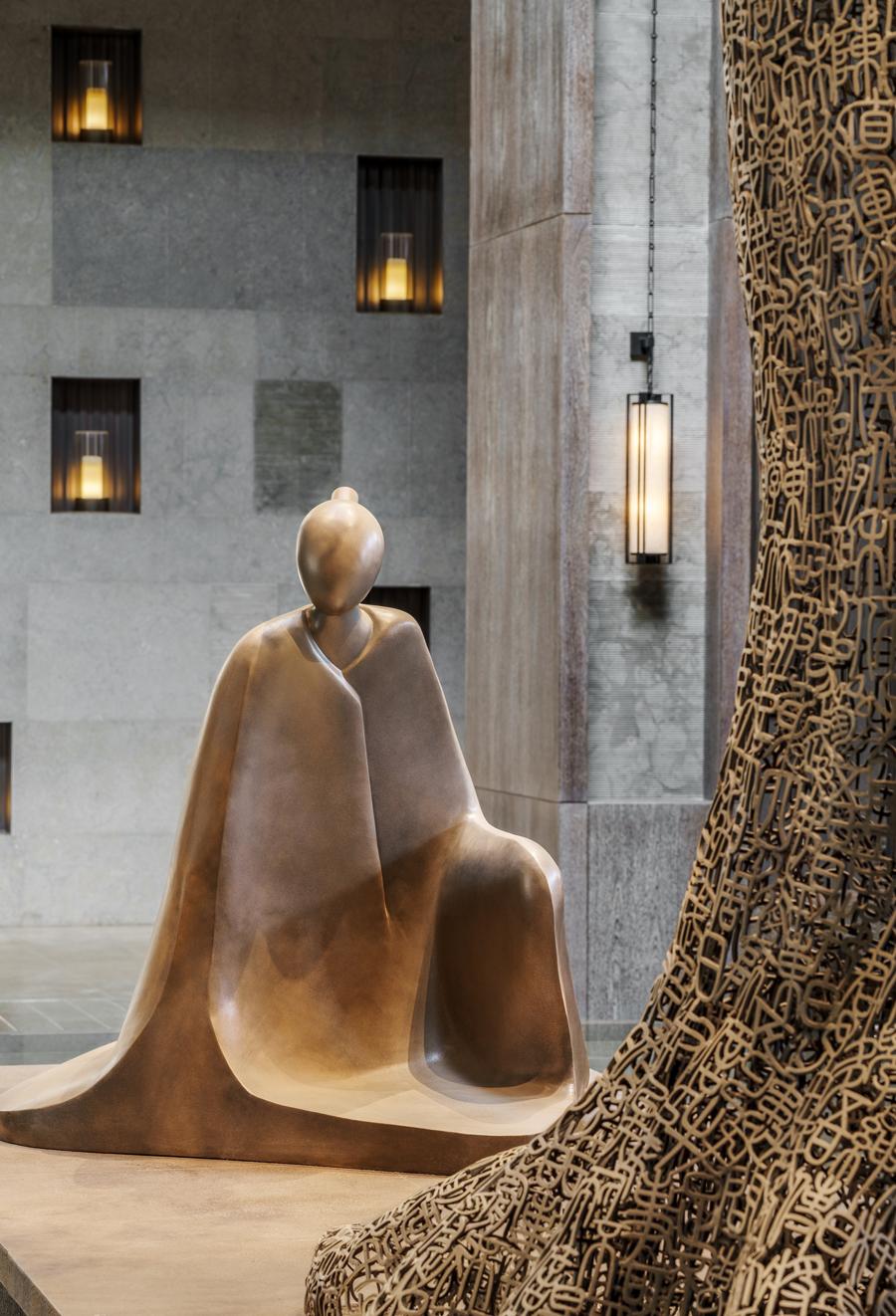 Steps into the tranquil, tastefully appointed interiors will find even more tributes to the Analects and the six arts. The lobby itself is, in fact, a replica of the scholar hall at Confucius Temple, in which guests will find a slate-tiled, grey-stoned space that features a central courtyard and a stone relief wall depicting tales of Confucius history.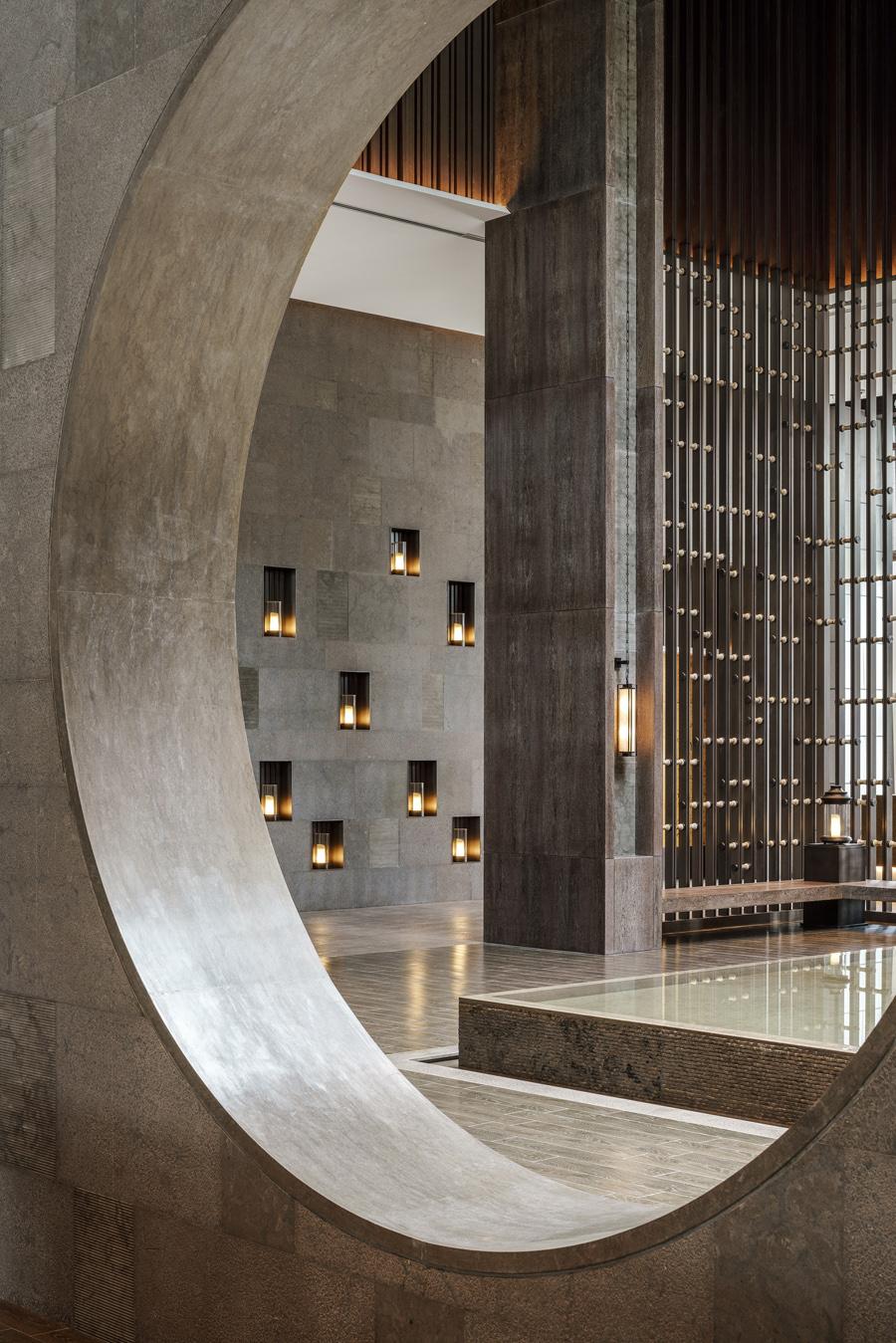 Nearby, on a raised stone pond in the Atrium sits the hotel's unequivocal centrepiece: a statue of "The Great Teacher" himself kneeling courteously under a seven-metre-tall gingko tree against a stoned moon gate, bathed in abundant natural light streaming in from the glass roof.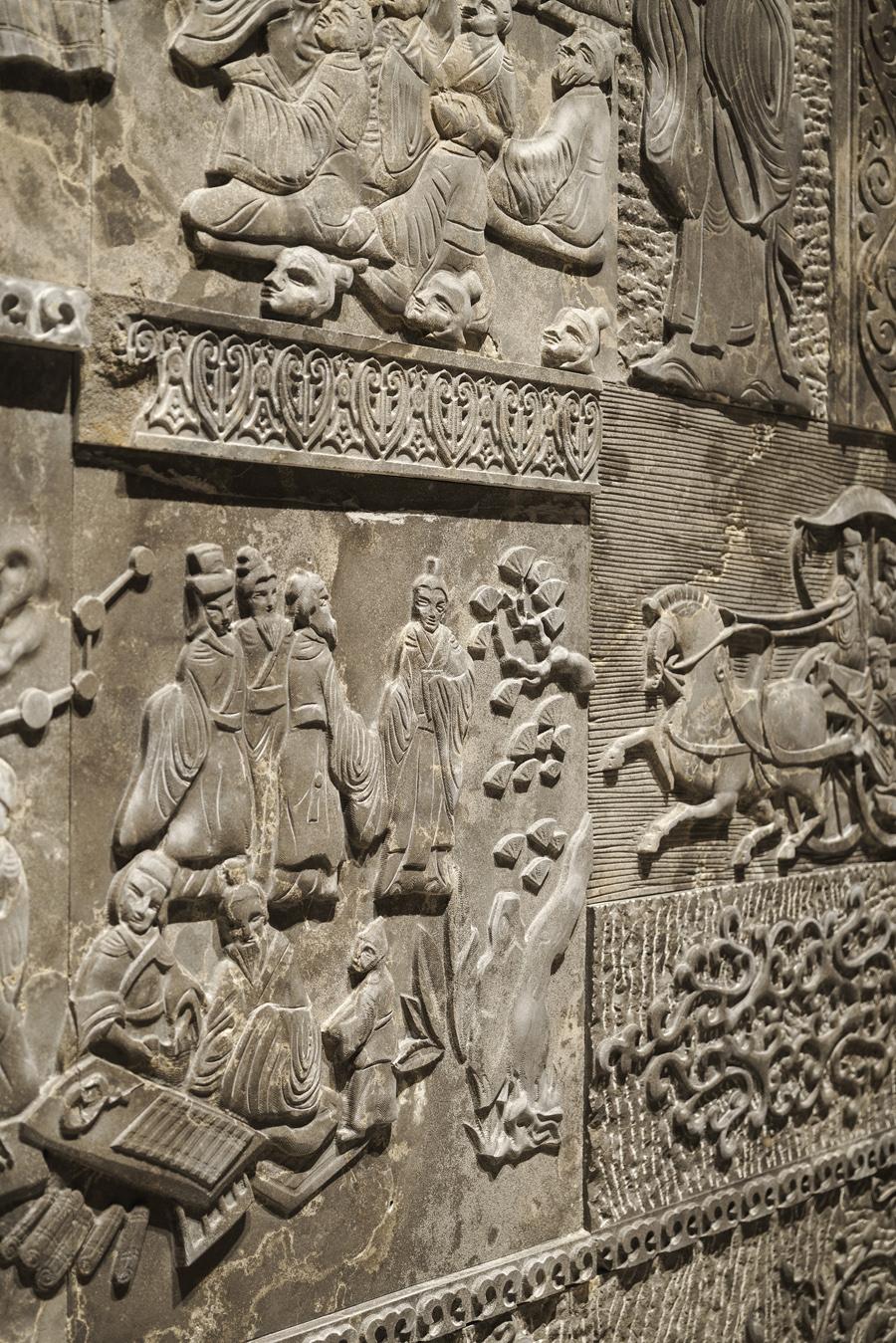 It is among the many meticulously crafted sculptural details that imbue the property, which also features 16 Chinese chimes at the front porch, a nearby opulent gold accent wall engraved with illustrations of falling gingko leaves, a plethora of ancient Chinese scrolls and low-hanging mesh lanterns that fill the Lounge, and the walls of shelved books in the Tea House, reminiscent of a traditional teahouse, that hark back to the Analects' value of education.
The opulently traditional accents lend an interesting juxtaposition of yin and yang to its otherwise sleek, neutral-toned walls and surfaces crafted in marble and timber.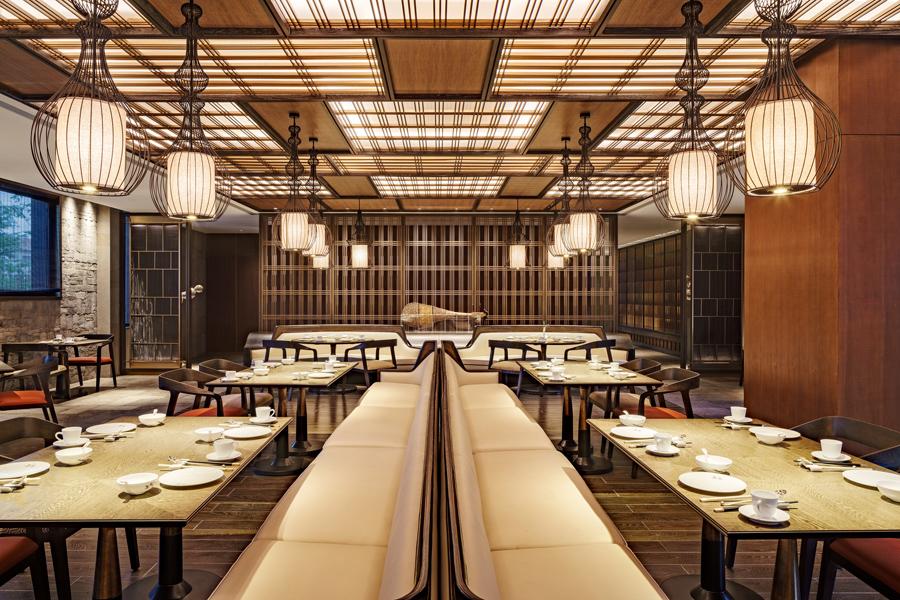 Paying homage to a well-known Confucius saying —"The wise find pleasure in water; the virtuous find pleasure in hills"—the property's 188 individual guestrooms and 9 complex suites are also decorated in a similarly balanced aesthetic.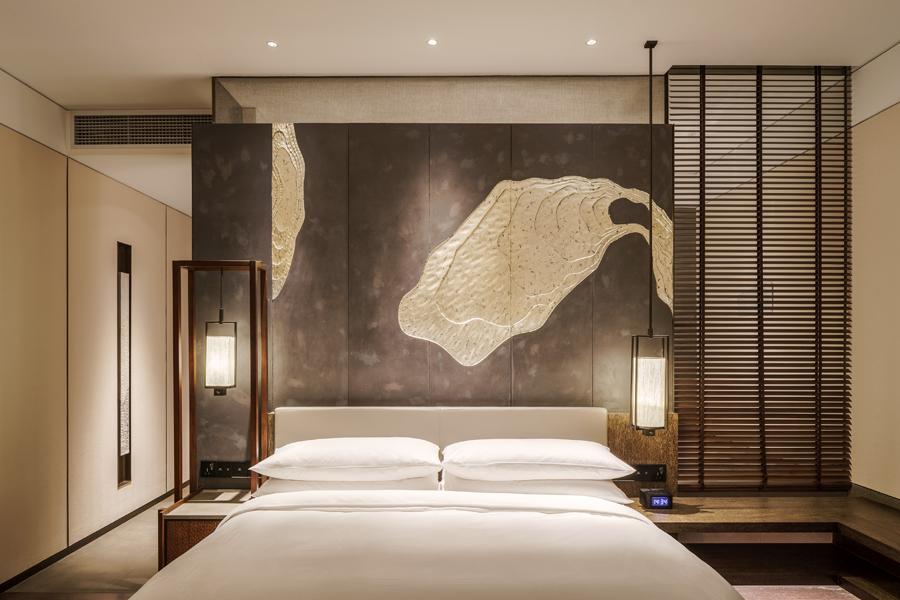 Water and wood make up a contrasting palette that sees dark walnut wooden tiles frames contrasting white furnishings and gilded accents that lend to a sense of meditative harmony, whereas graceful twirling foliage and traditional stone walls adorn the al fresco private courtyards or verandas. Each carefully considered accent within these spaces—and in fact the entire property—offer many moments of zen very much true to the Confucian graceful way of living.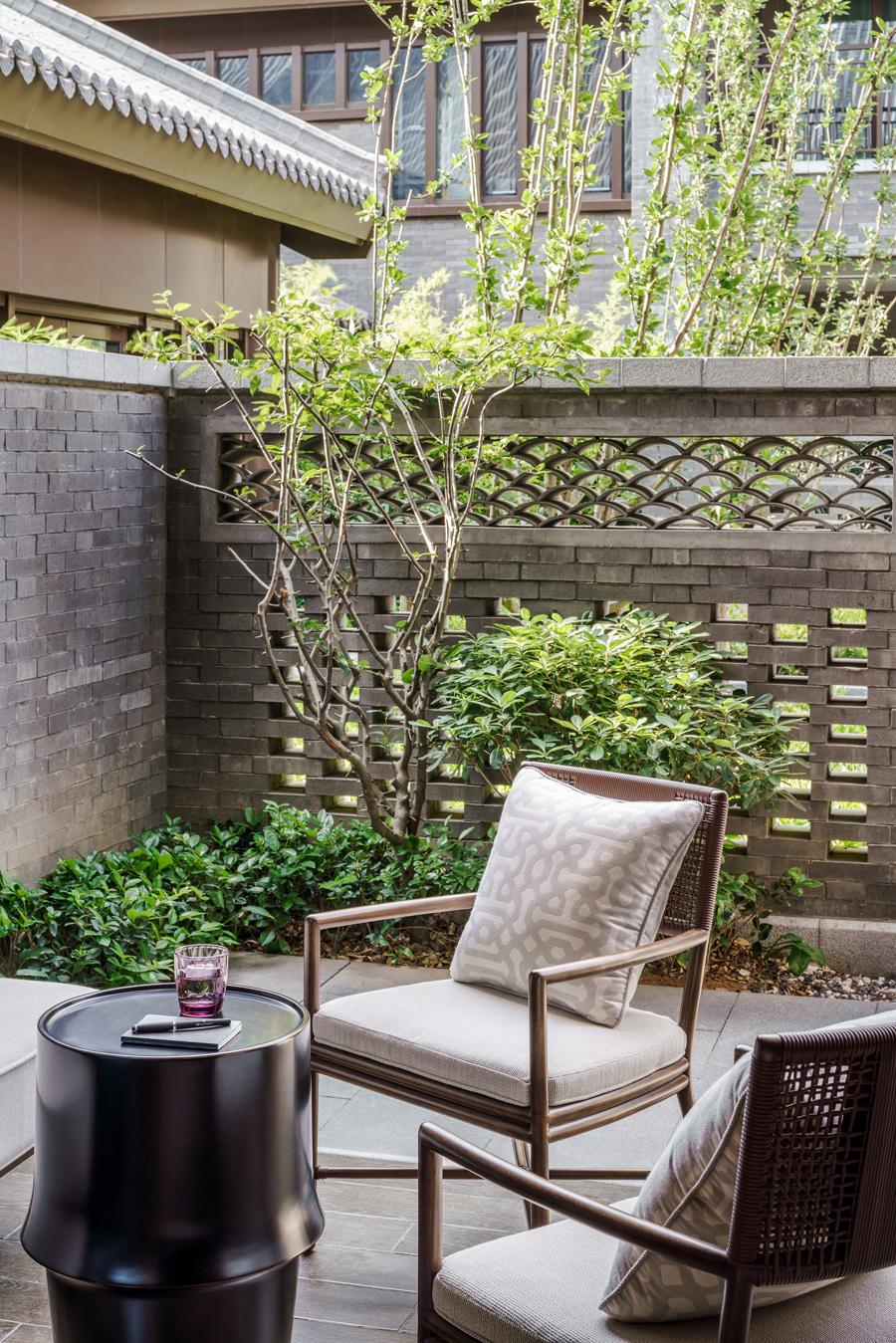 Read also: [Hotels by Design] New Resort of the Happiest Place in Asia—Six Senses Bhutan