A refresh on a 65-square-metre split-level apartment in the heart of the charming city.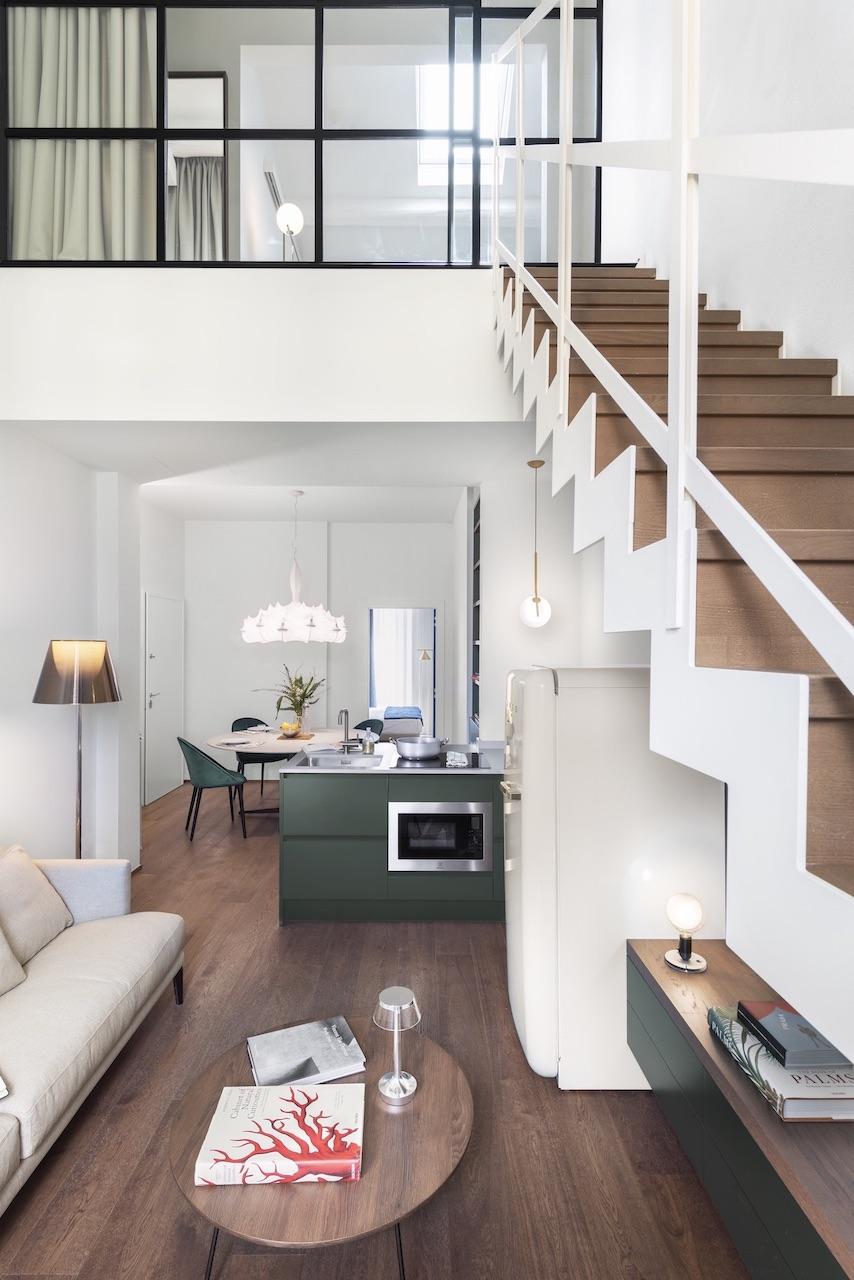 Architecture is an act of creation – and it's not merely the creation of new spaces, but new meanings and functions as well as fresh perspectives. For this intimate abode in Florence, colour, light and geometry have been leveraged by the Italian studio Pierattelli Architetture to transform it into a contemporary and functional home designed for the young professional who owns it.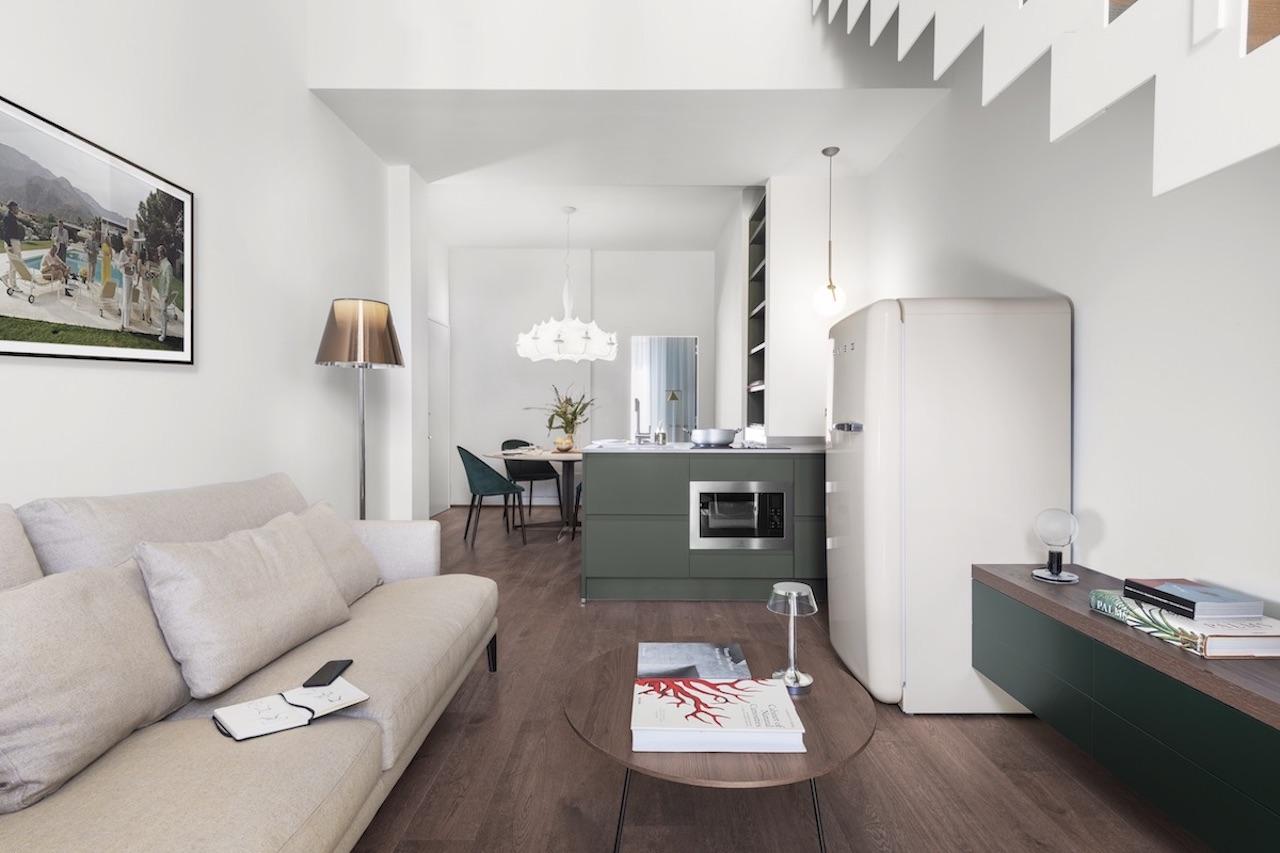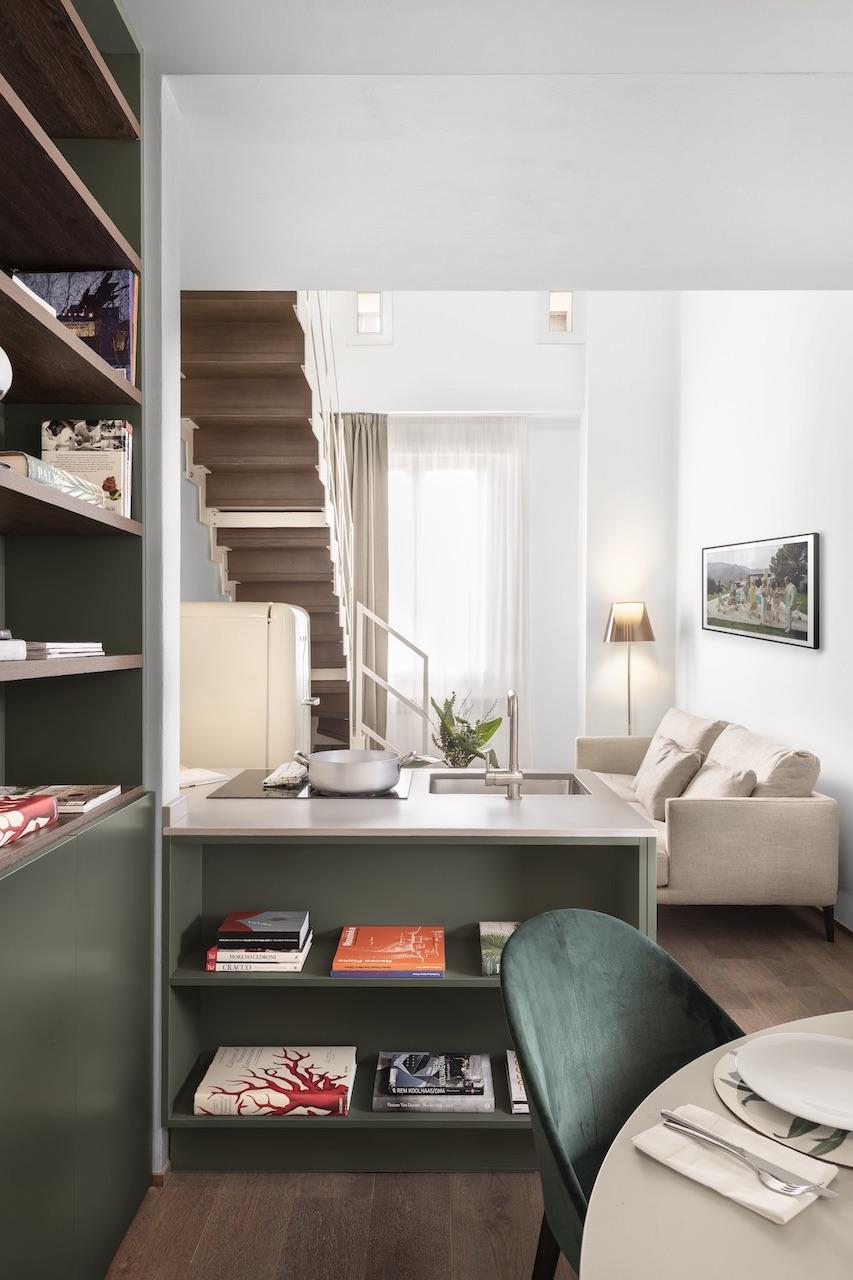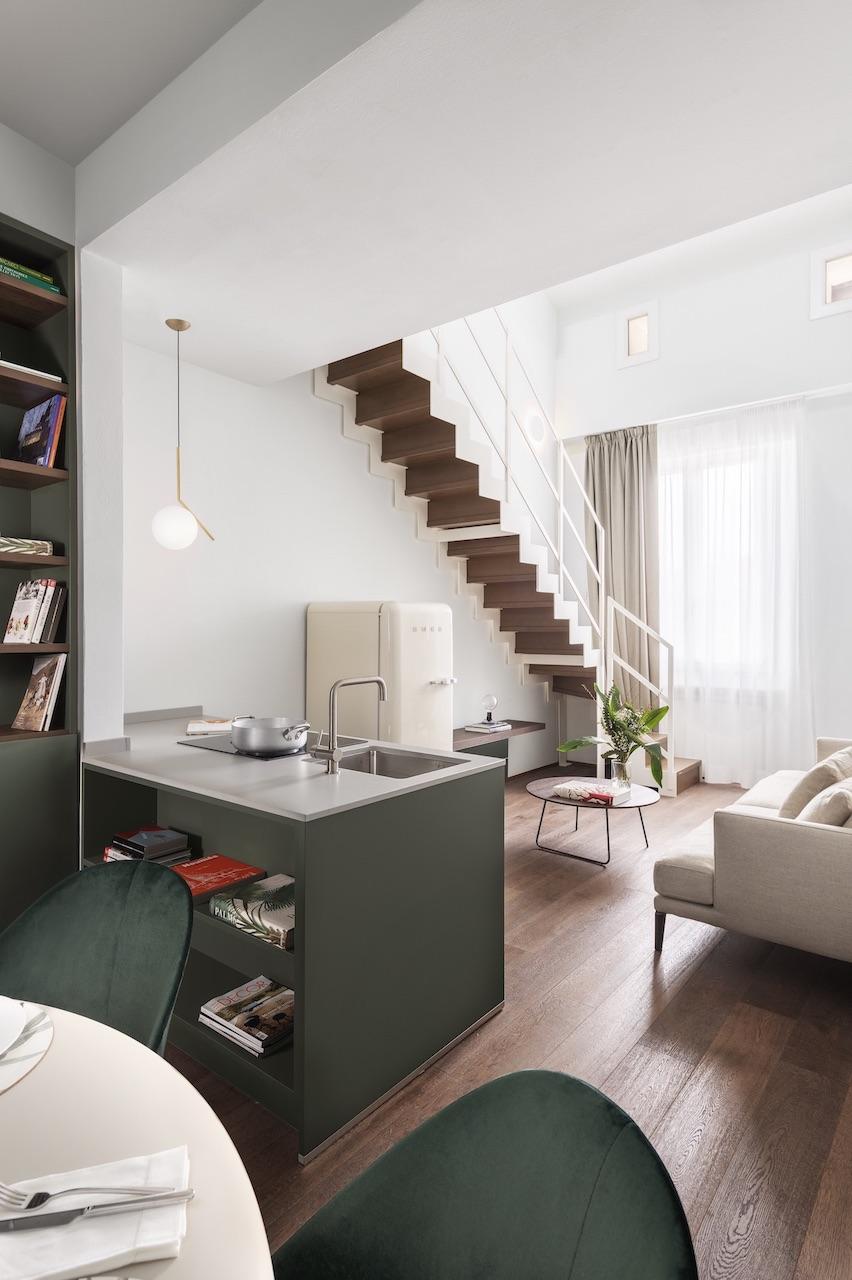 Just a stroll away from the Giardino dei Semplici, the second oldest botanical garden in the world, the home features natural materials such as wood and stone combined with splashes of colour that inject warm accents into the rooms, the glass elements amplifying the sense of space and creating a homely ambience.
The dwelling is designed to be cosy and practical: spaces are divided up in a distinct yet permeable way that showcases light and transparency while ensuring privacy and intimacy.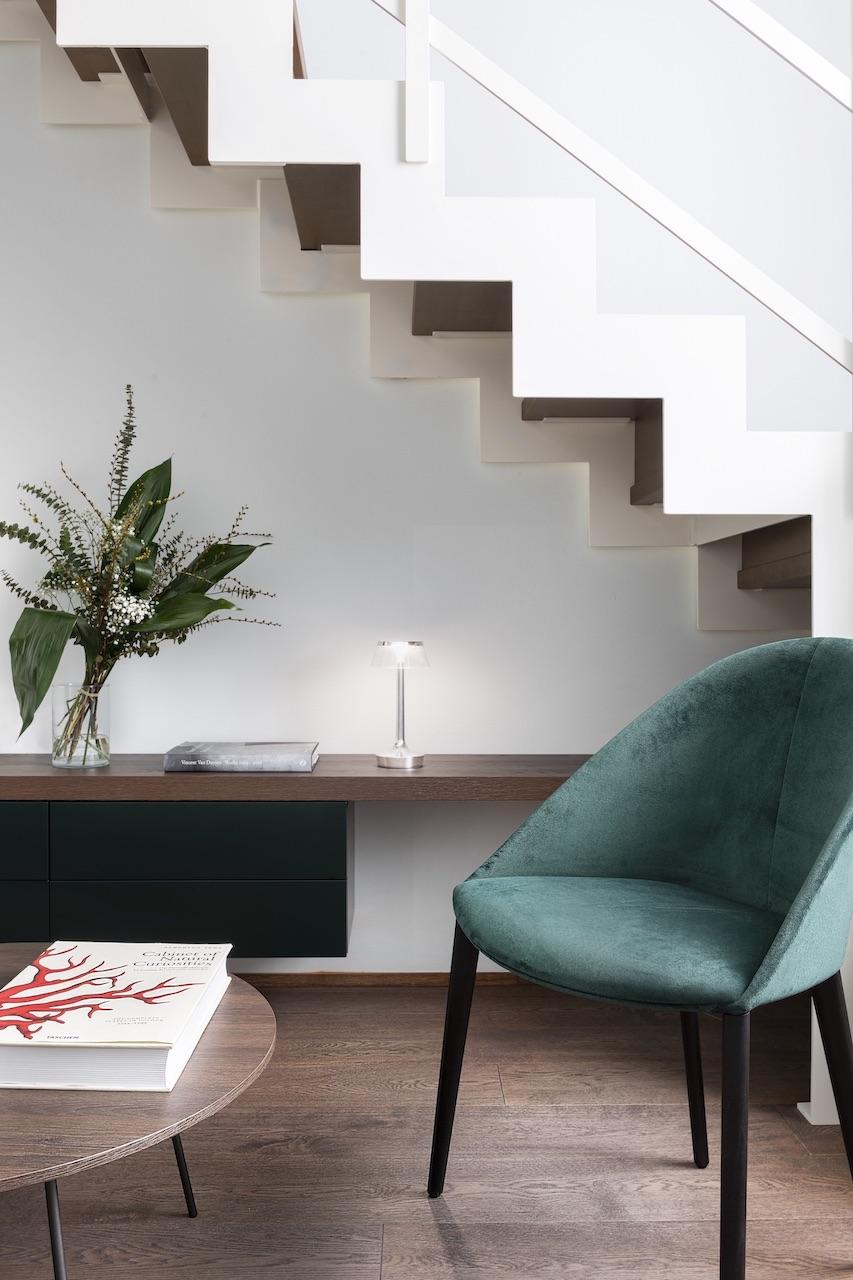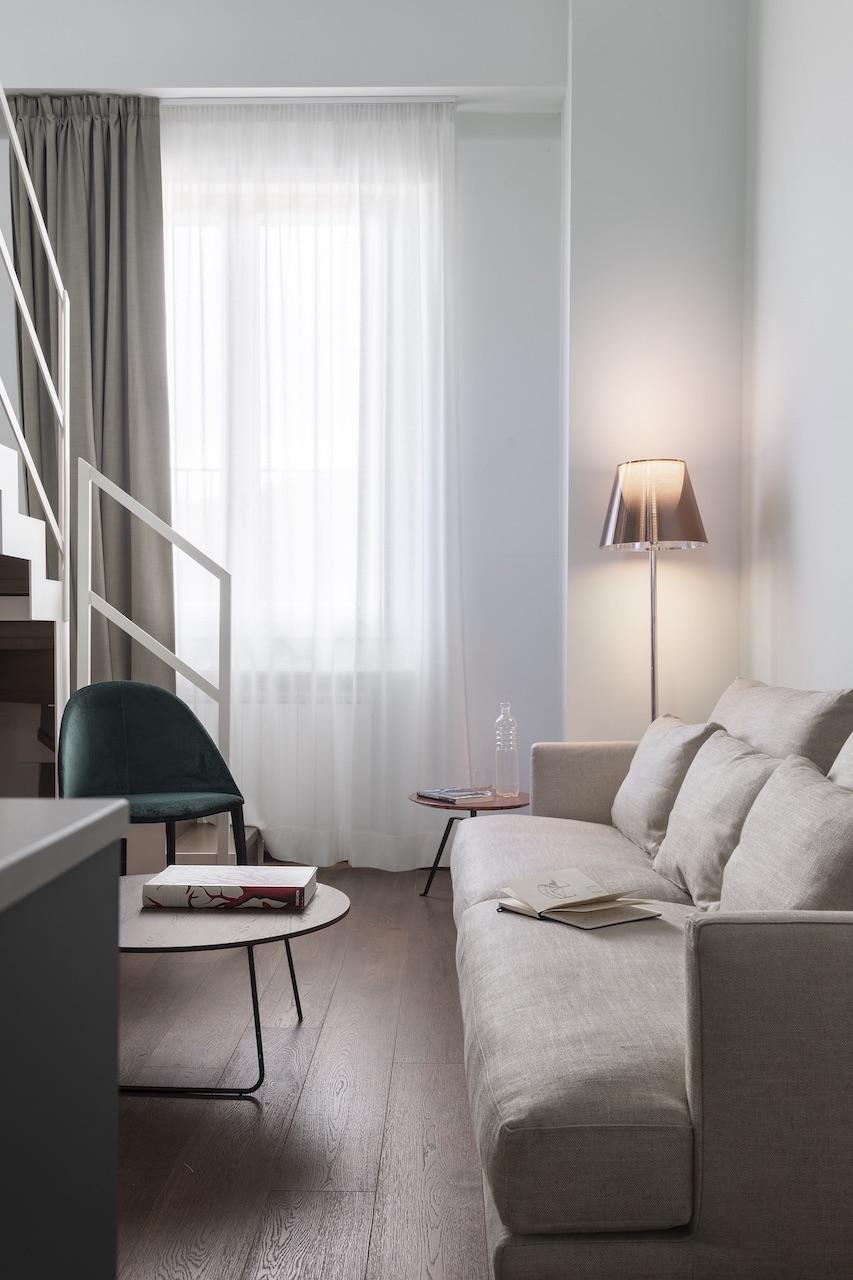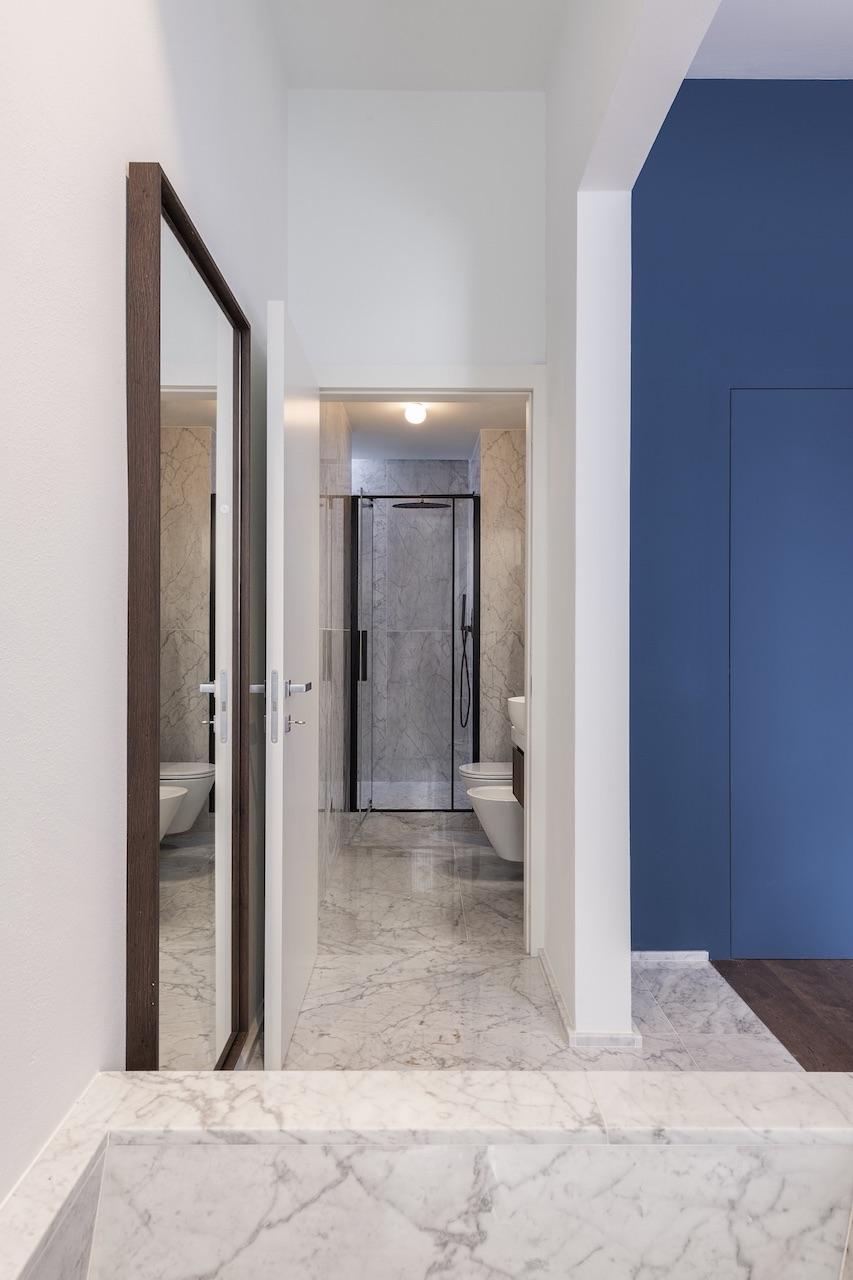 Making use of the impressive height of the original single-floor environment to maximum effect, the team demolishes a section of the original attic, and instead creates a double-height space, reconfiguring a single area into an airy and functional split-level apartment.
At the heart of the project is the open-plan living area. This leads off to a number of private spaces, namely the attic and the master bedroom, which is accessed via a flush door and looks out onto an internal courtyard.