Experience the beauty of personalized service and the art of slow living at OMOTESANDO KOFFEE.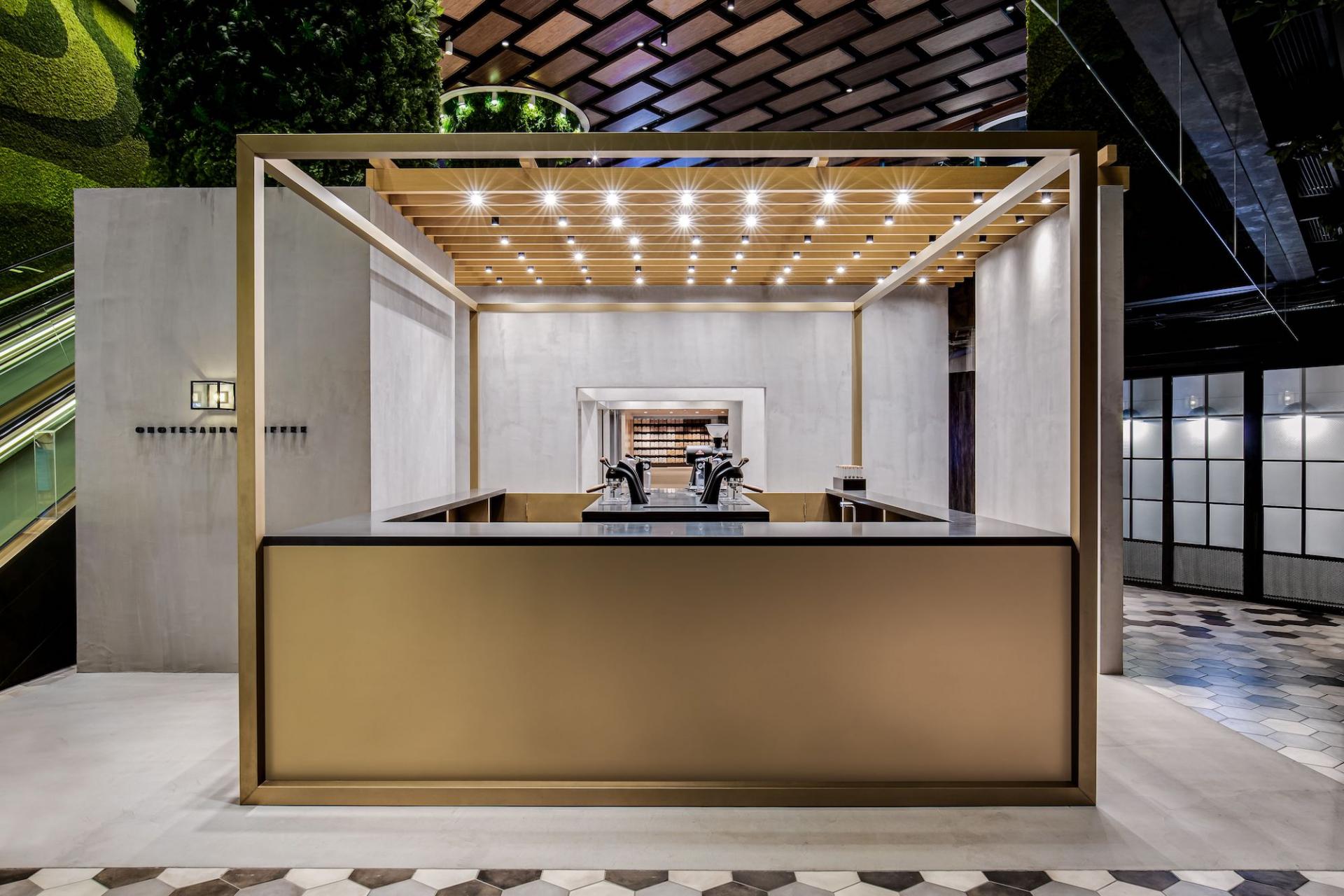 Eiichi Kunitomo is committed to peace, quiet, and human connection, and his establishments are the place we can experience a little bit of it.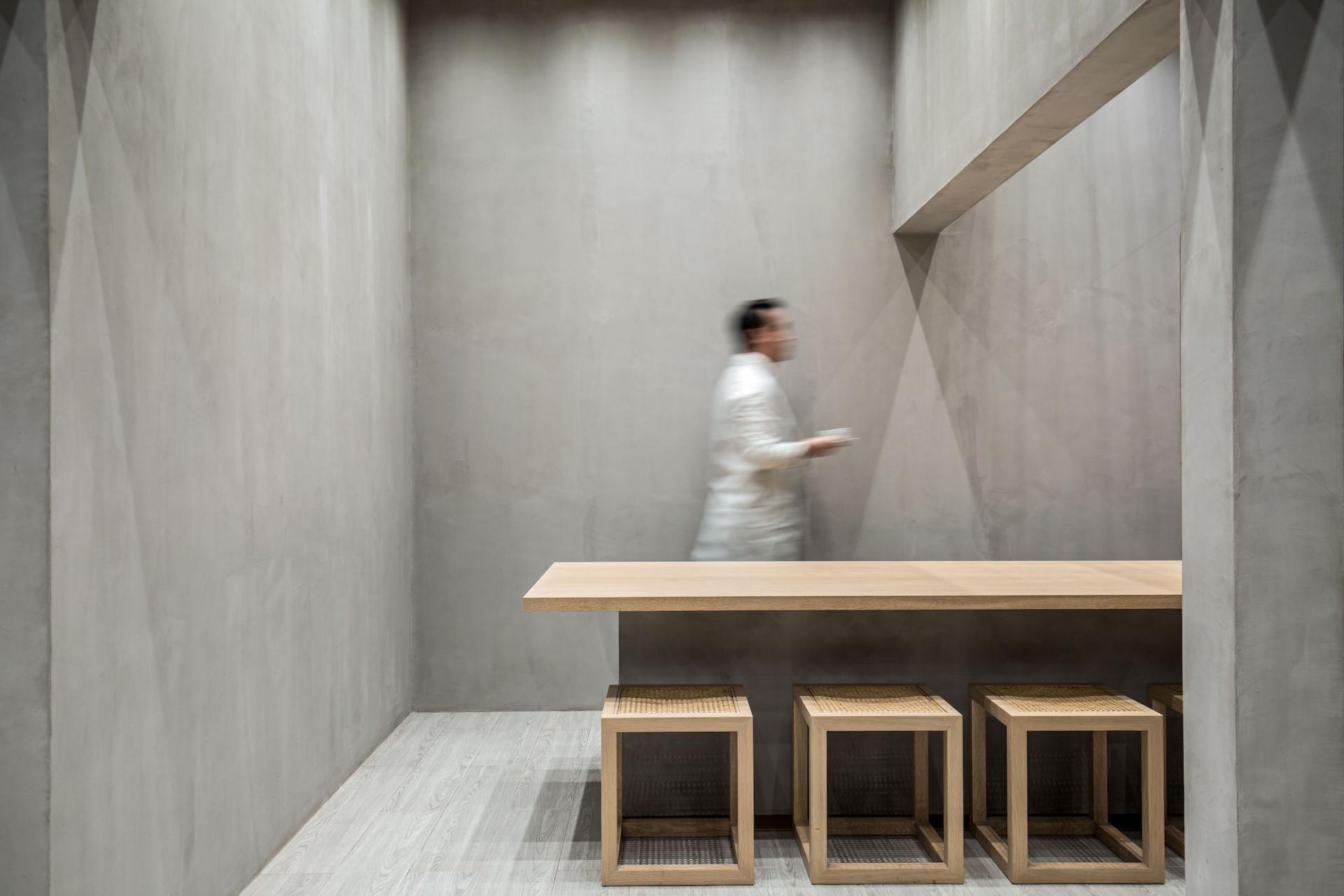 Before becoming the renowned "Godfather of Japanese Coffee," Eichii Kunitomo was living in Osaka and interested in espresso. He frequented a coffee shop where he was served by a German barista, where he began working. Kunitomo went on to train in Italy's Naples region and started his career with coffee back in Osaka in 2001. In 2003, he opened an Italian bar, and at this time, he created his own coffee style, which he later showcased in his OMOTESANDO KOFFEE. It was coffee without the necessity of sugar and using beans to match the flavour that best suits the drinker.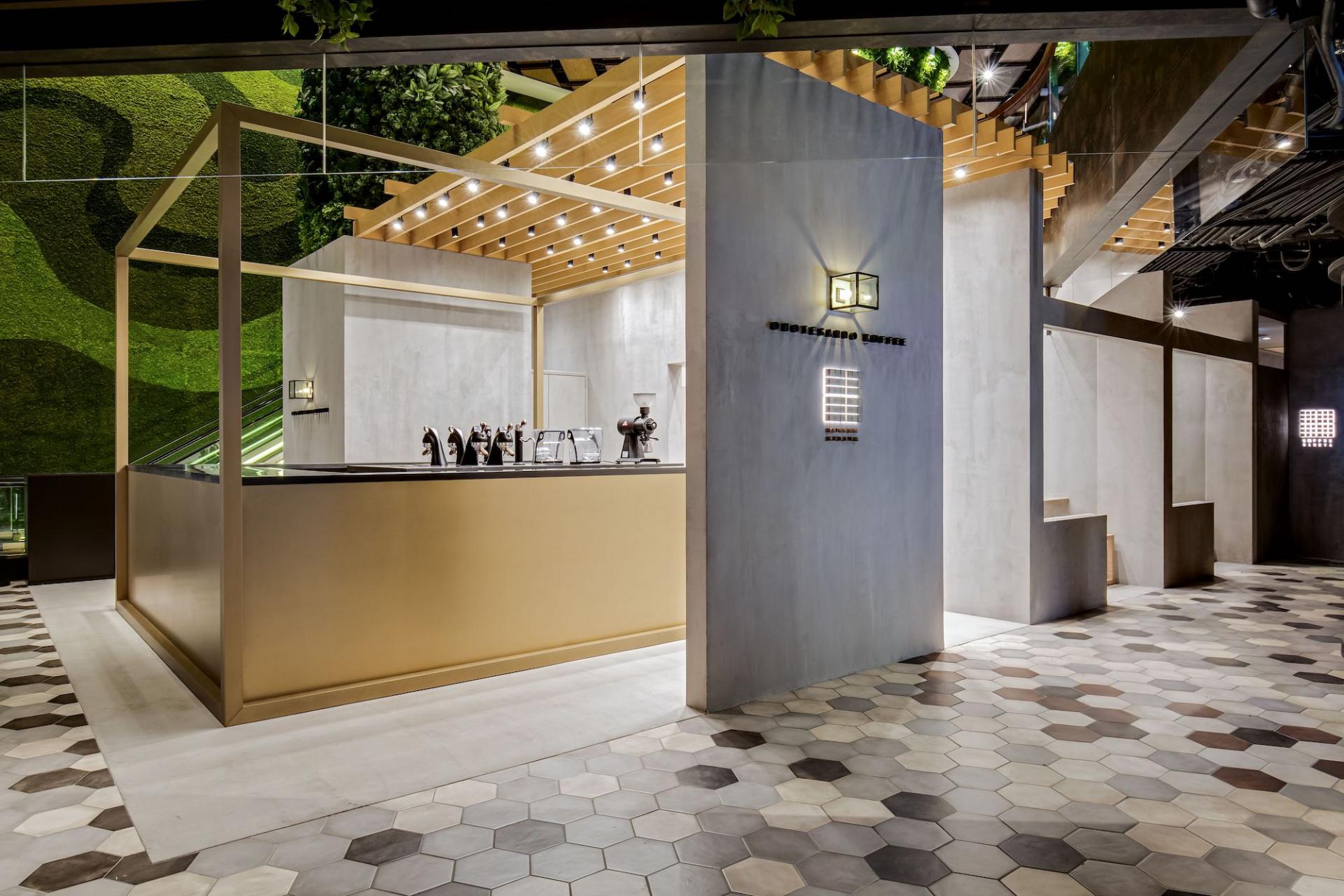 OMOTESANDO KOFFEE was founded in 2012 in Omotesando's quaint residential area, within the walls of a 60-year-old private home with a garden, as a one-year pop-up. The house-blend espresso served by a single barista within a bespoke cube-shaped coffee bar soon became a popular destination for locals and coffee fanatics worldwide. The minimalist setting, attention to detail, and hospitality proved irresistible despite a lack of seating and shop signage. Sadly, it closed down in 2015, as the building was demolished. With Tokyoite coffee lovers mourning its closure, Kunitomo opened KOFFEE MAMEYA, selecting the finest coffee beans he could find.
KOFFEE MAMEYA is not only a place for customers to buy exceptional coffee; it's a place to learn about all about coffee experientially. Here the baristas take close note of the customers' tastes to offer them the coffee that best corresponds to what they're looking for, building a lasting relationship between the barista and customer. Before leaving, the customer is handed a packet containing the coffee bean information, the right brewing equipment, and the ideal extraction time to brew it at home.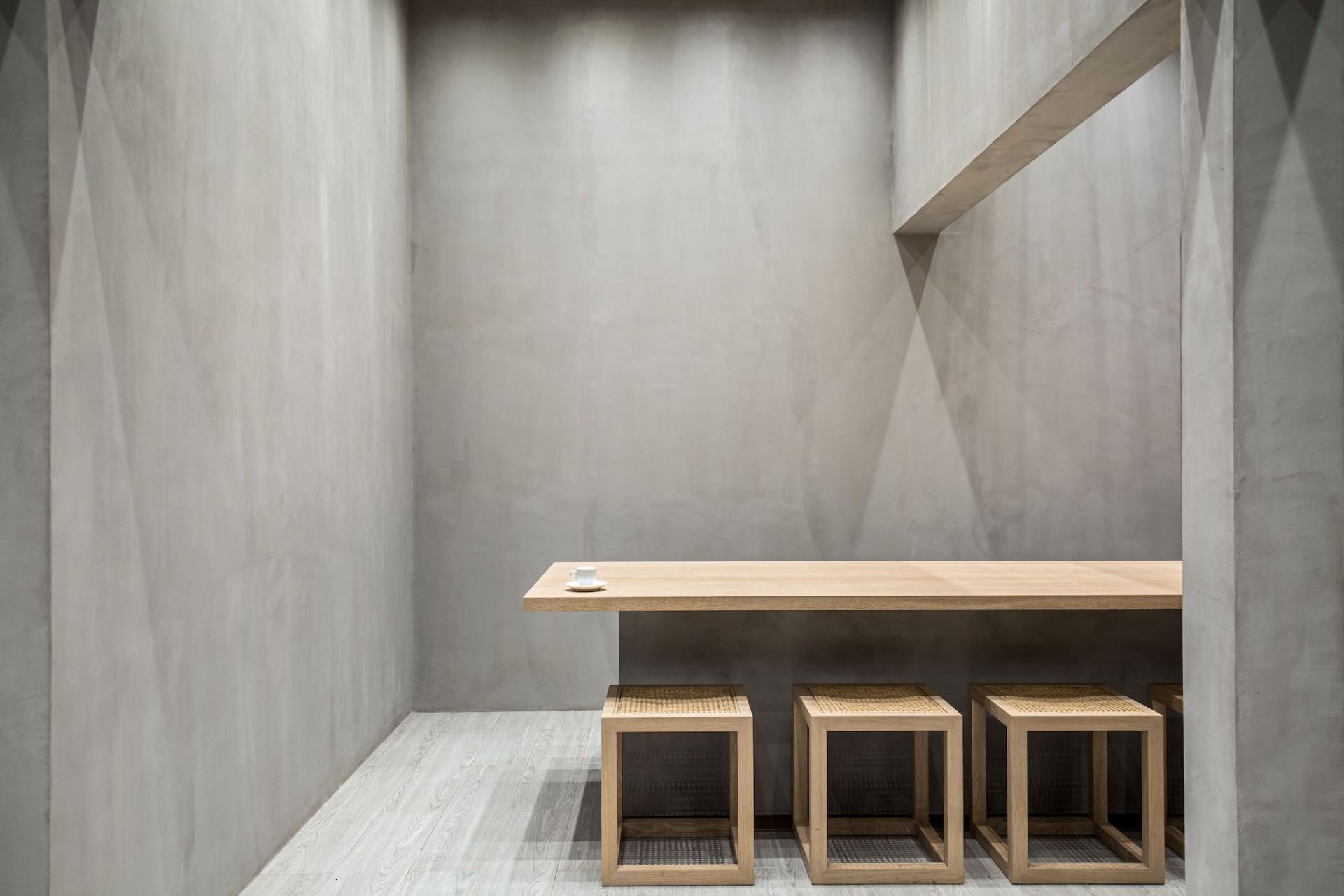 Founder Eiichi Kunitomo likens his cube coffee bar to a traditional Japanese tea ceremony. One person serves another in a close and intimate setting. That offers an experience guided by taste, texture, along with courteous and attentive service. He believes there's a perfect cup for everyone, with the right bean, detailed recipe, and precise brew.
Much like the time-honoured methods of preparing matcha tea, every step has a purpose where one person guides you through the entire experience with the time taken to get to know the customer and find out what they want.
The architecture is deliberately minimal in design to better showcase the coffee. Raw wood and concrete are used for the interiors; there are no posters or signs on the walls that might catch the eye and deflect from the experience.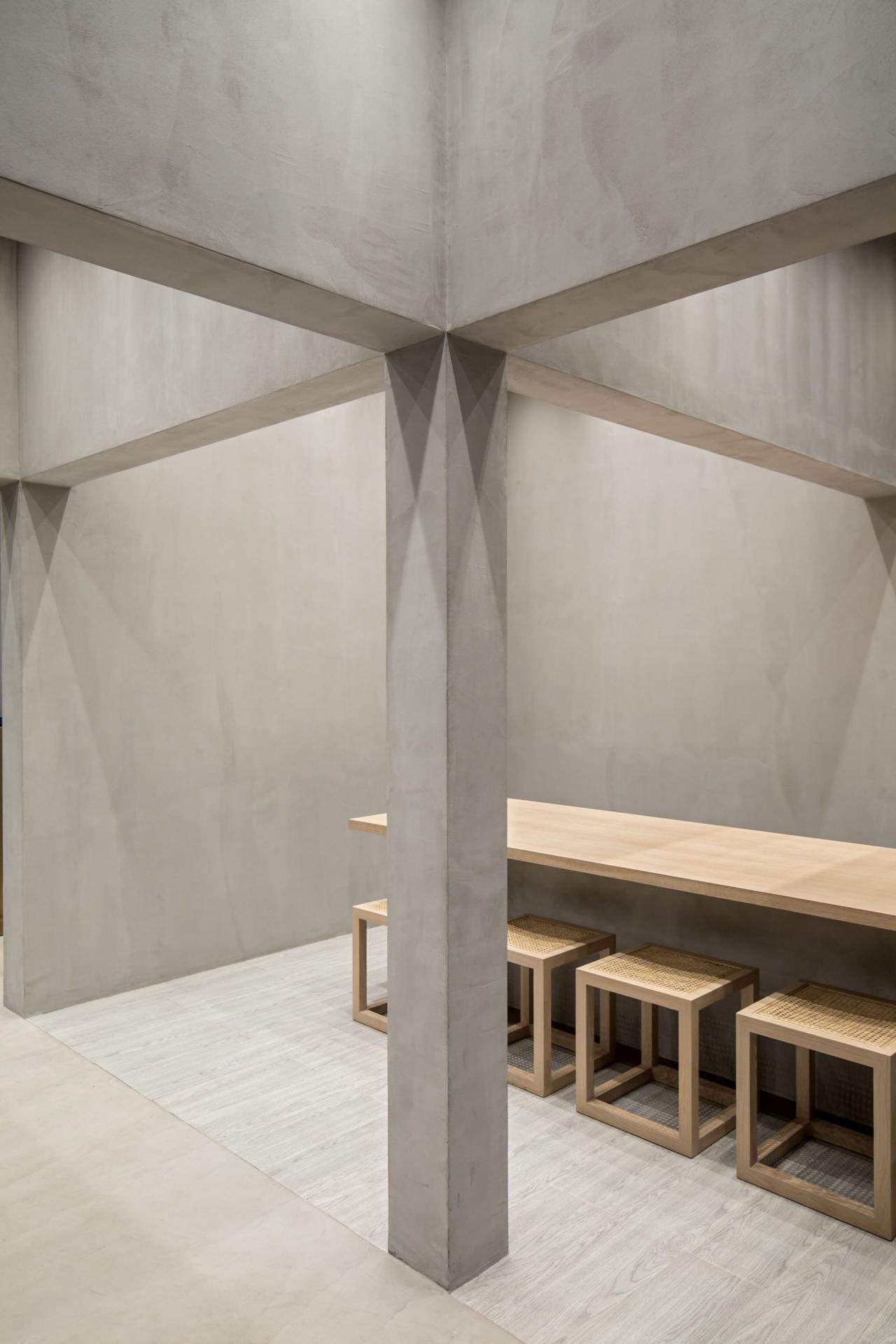 Since its first store, OMOTESANDO KOFFEE has opened branches in Hong Kong, Singapore, Bangkok, and London, spreading its philosophy and love for specialty coffee globally. Tokyo has two coffee shops, KOFFEE MAMEYA caters to hardcore coffee lovers who drink coffee straight up with nothing added, while TORANOMON KOFFEE is the place for latte and cappuccino lovers.
The first overseas branch of KOFFEE MAMEYA is due to open in K11 MUSEA Hong Kong. This will be the first joint concept of OMOTESANDO KOFFEE and KOFFEE MAMEYA, featuring coffee selections by Eiichi Kunitomo exclusive only to the Hong Kong branch.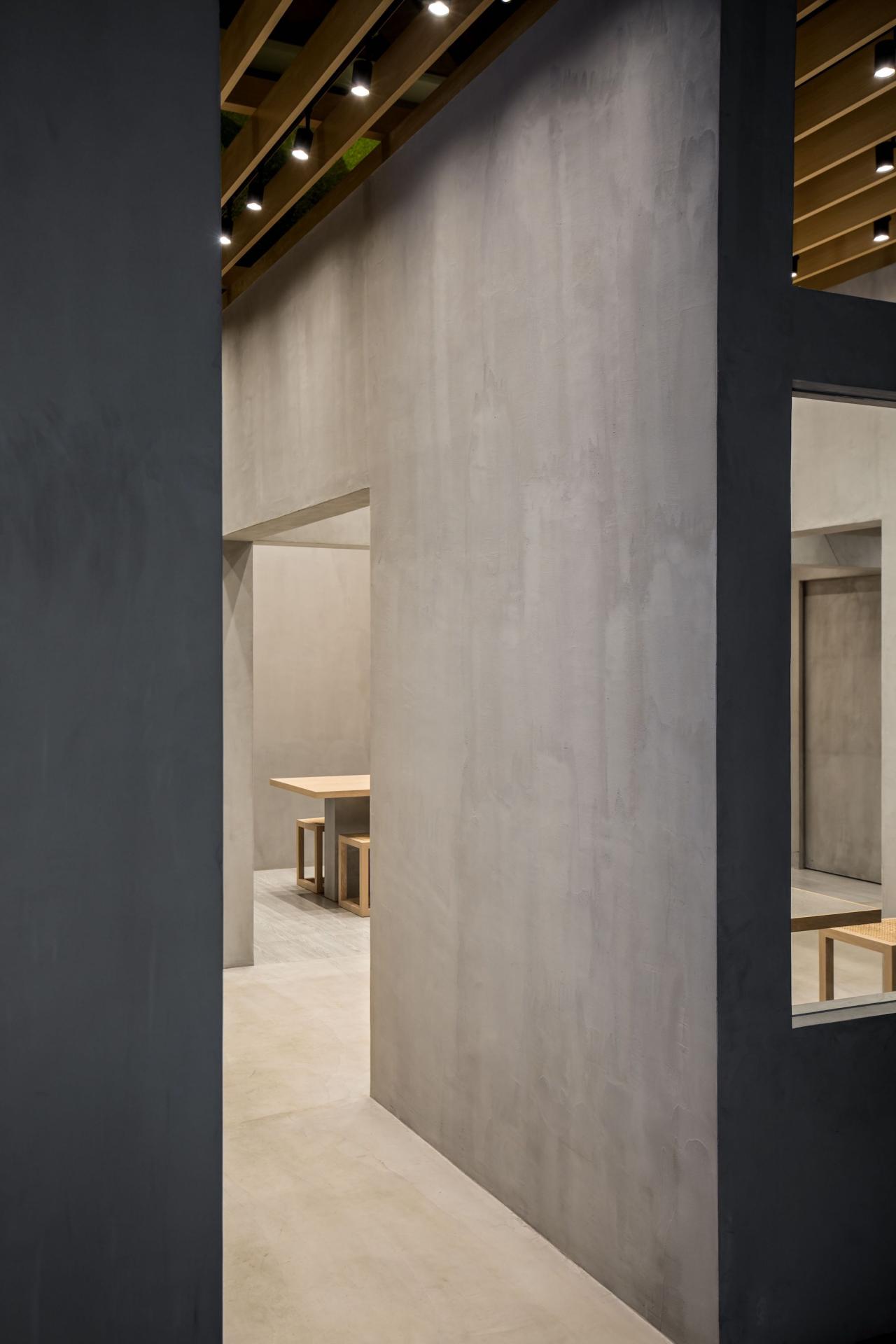 KOFFEE MAMEYA, translates to 'beans shop' in Japanese and is the sister brand to OMOTESANDO KOFFEE. Born in 2018, it is a specialist concept by Eiichi Kunitomo that promises to elevate coffee brewing and to taste in the comfort of your own home. It will feature 15 to 20 seasonal selections of bespoke blends, including single origins and some of the finest geishas and rarest micro-lot coffees worldwide. Each coffee on the menu is meticulously chosen and curated to offer the best coffee experience possible.
Kunitomo likens KOFFEE MAMEYA's baristas to "wine sommeliers." They work closely with some of the world's top coffee roasters, such as Tokado Coffee (Fukuoka), MAME (Zurich), Ditta Artigianale (Florence), Coffee Collective (Copenhagen), Momos Coffee (Busan), and Code Black Coffee (Melbourne). Combined with precise brewing techniques and world-class roasting methods, customers can fully immerse themselves with an exciting range of bespoke coffees and premium taste notes.
Excitingly Mameya will also serve coffee-based cocktails – Mine's an Espresso Martini – see you at the bar!
Photography: Harold De Puymorin @hdpphotography
***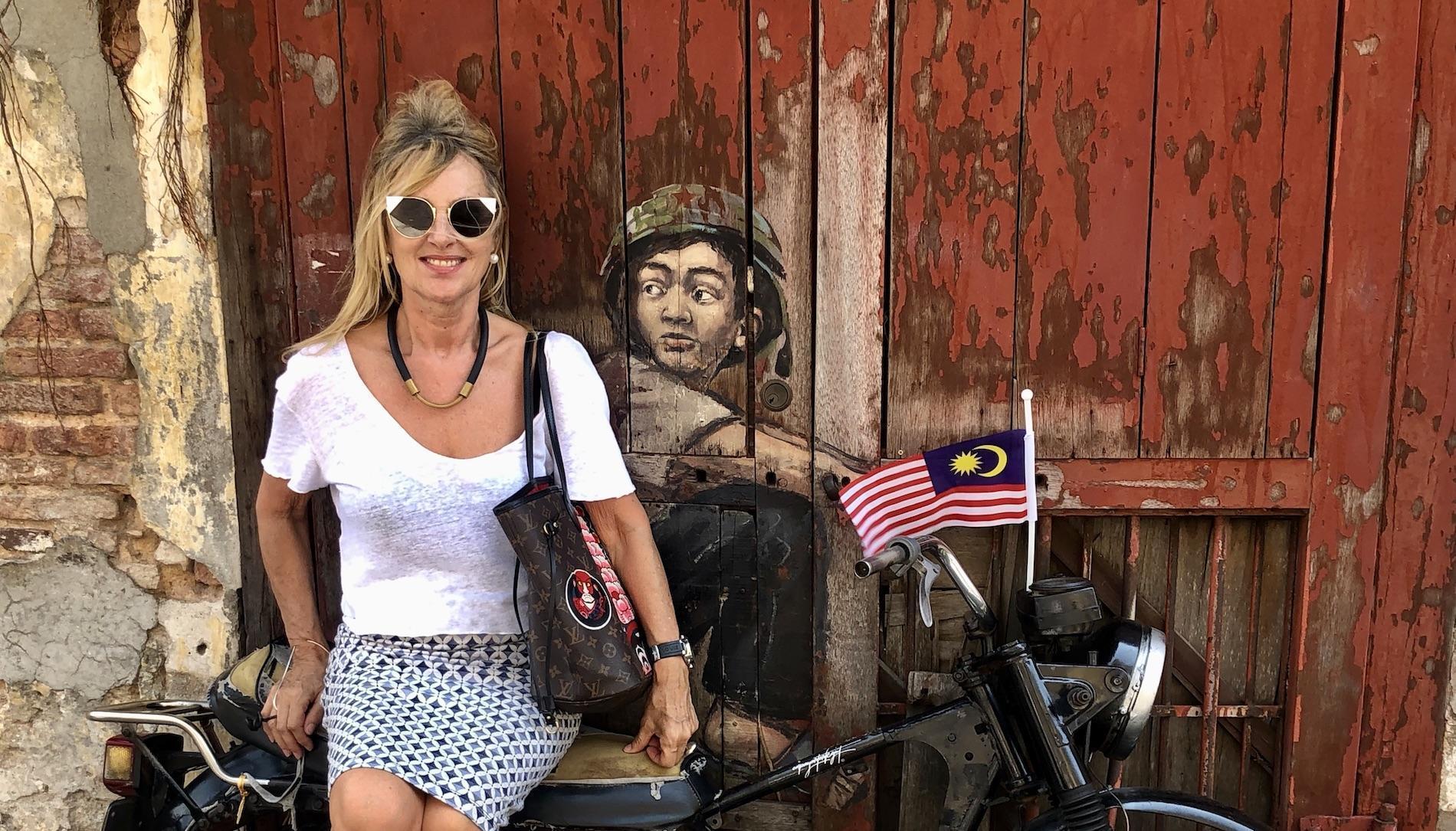 Anji Connell is an interior architect, garden designer and self-proclaimed nomad who regularly writes about art, design, lifestyle and travel from her globe-trotting adventures. Known for her bubbly persona and even more exuberant sense of style, Anji's portfolio spans everything from interior styling to furniture and landscape design for some of the world's most beautiful spaces. For now, you will find her @anjiconnell_acidplus and anjiconnellinteriordesign.com bingeing on future travel plans from her designer chair.