So.High Coffee is excellent news for those of us who love cafe hopping.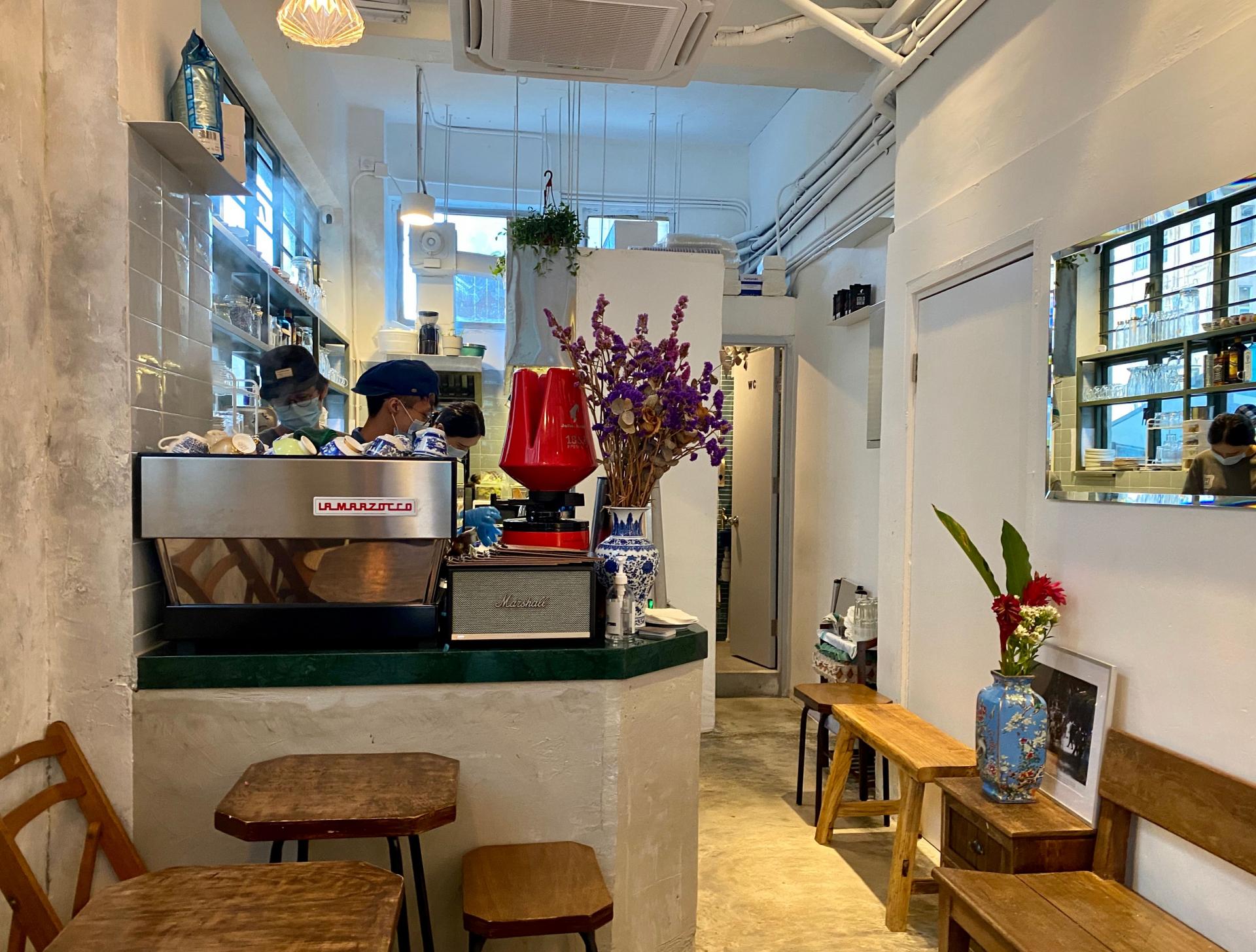 Sitting at the top of steep Western Street, So.High Coffee is an industrial-style coffee bar that serves coffee in China cups. Thankfully there is now an escalator leading to the street.
Hong Kong has no shortage of lovely, independent boutique coffee shops and cafés popping up across our city that fuel our caffeine addiction. Not only do we get to hang out and drink delicious coffee, we also get to explore different neighbourhoods and their quirky streets.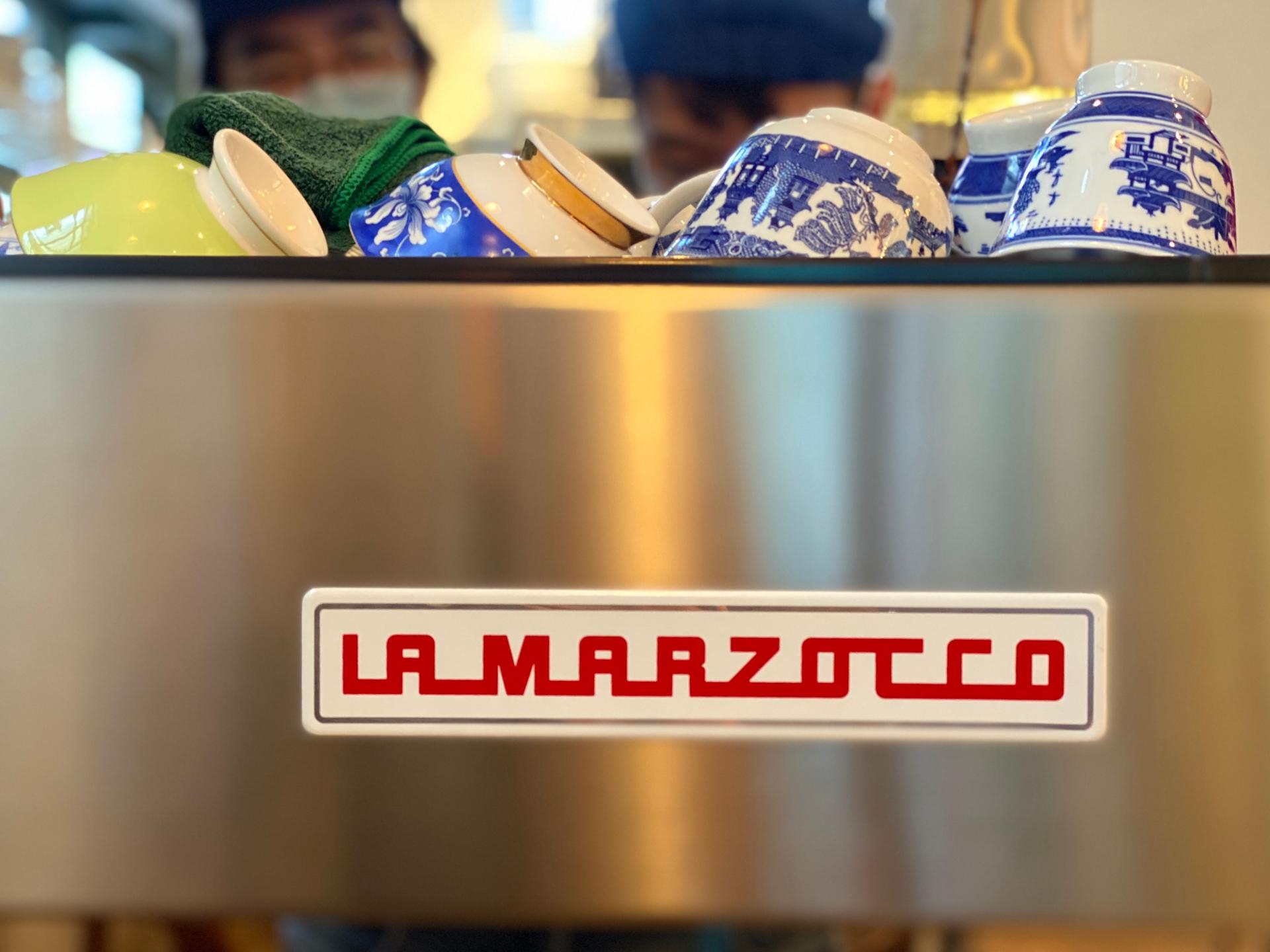 Adding to our cafe-hopping list is the gorgeous So.High Coffee. In fact, this could be at the top of the list! This perfect coffee bar and eatery serves up a charming slice of café life in Sai Ying Pun.
Situated on a corner plot (formerly a florist shop) in an old tong lau building, the coffee shop flaunts a poetic setting with access on two sides, making it a perfect viewing spot over High Street's laidback comings and goings.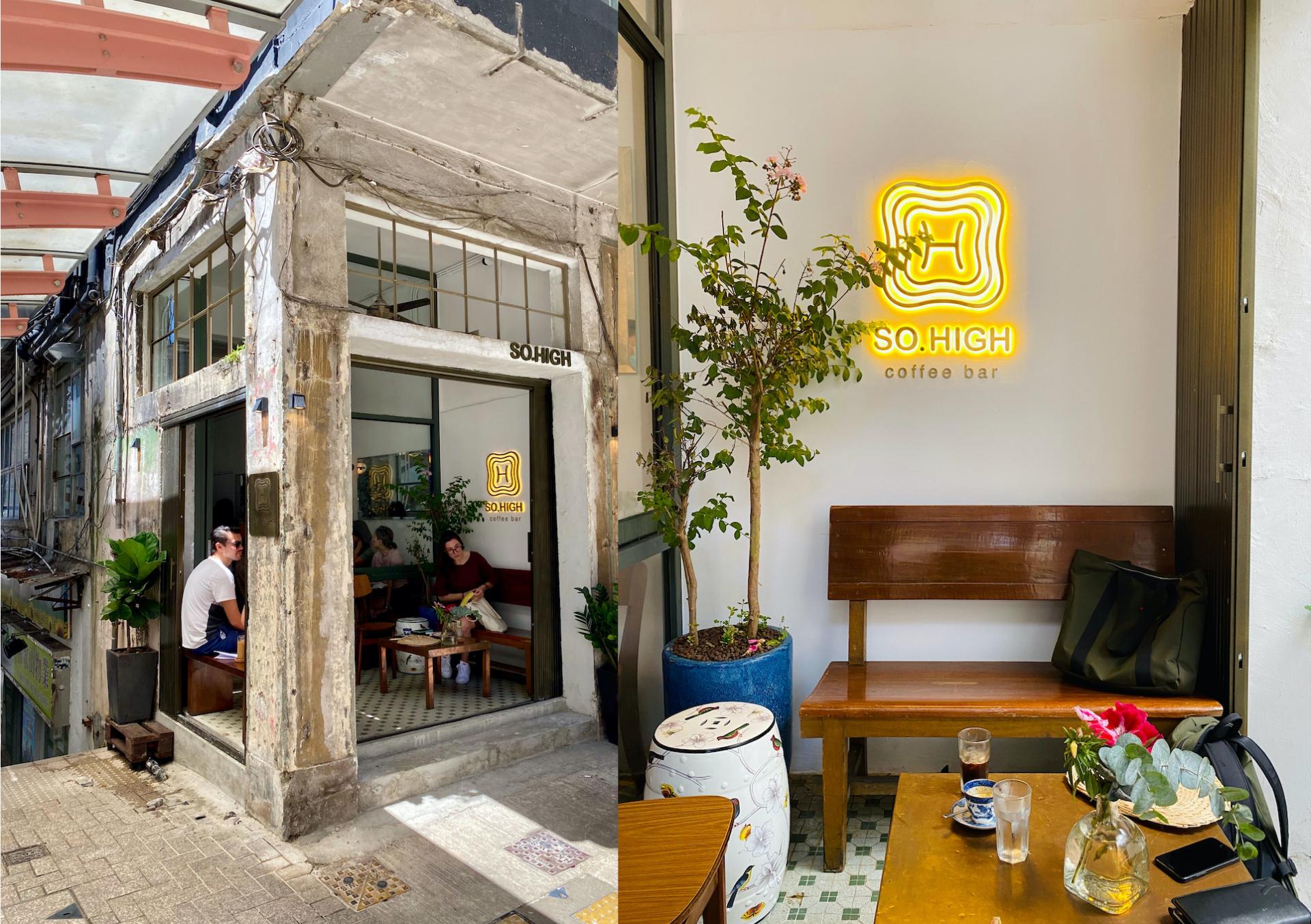 It looks as if they have just moved in with only a lick of white paint added, but this is exactly what makes the place special – it feels like it has always been there, and has been given an artful and well-thought-out restoration, leaving traces of a bygone age on the walls.
It pays homage to old Hong Kong, with a wonderful whiff of nostalgia. The unfinished doorway and stoop along with inset blue-and-white diamond tiles make this place a joy to relax in.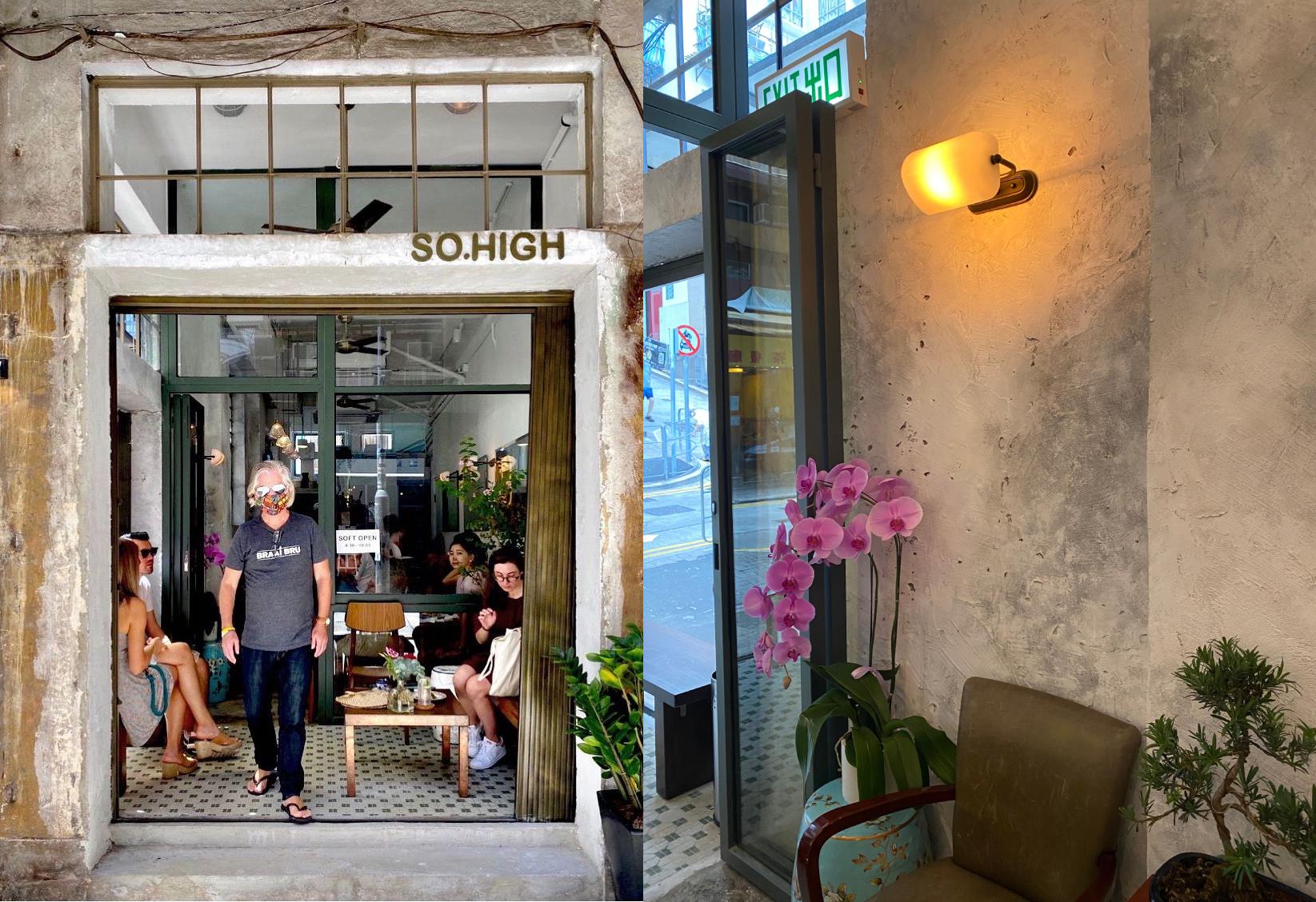 The shop has the original concertina metal shutters and concrete floor, lending a nice authentic touch to the space. Inside, there is an eclectic mix of simple, non-designer's chairs, benches, tables and porcelain stools, with small Parisian frosted glass pendant light fixtures hanging from the lofty ceiling alongside a colonial-style fan. Old-style Crittall steel windows remain, and random little vignettes that delight the senses are scattered through the space – vases of flowers, plants and lamps, in addition to thoughtful small colonial-style rattan fans.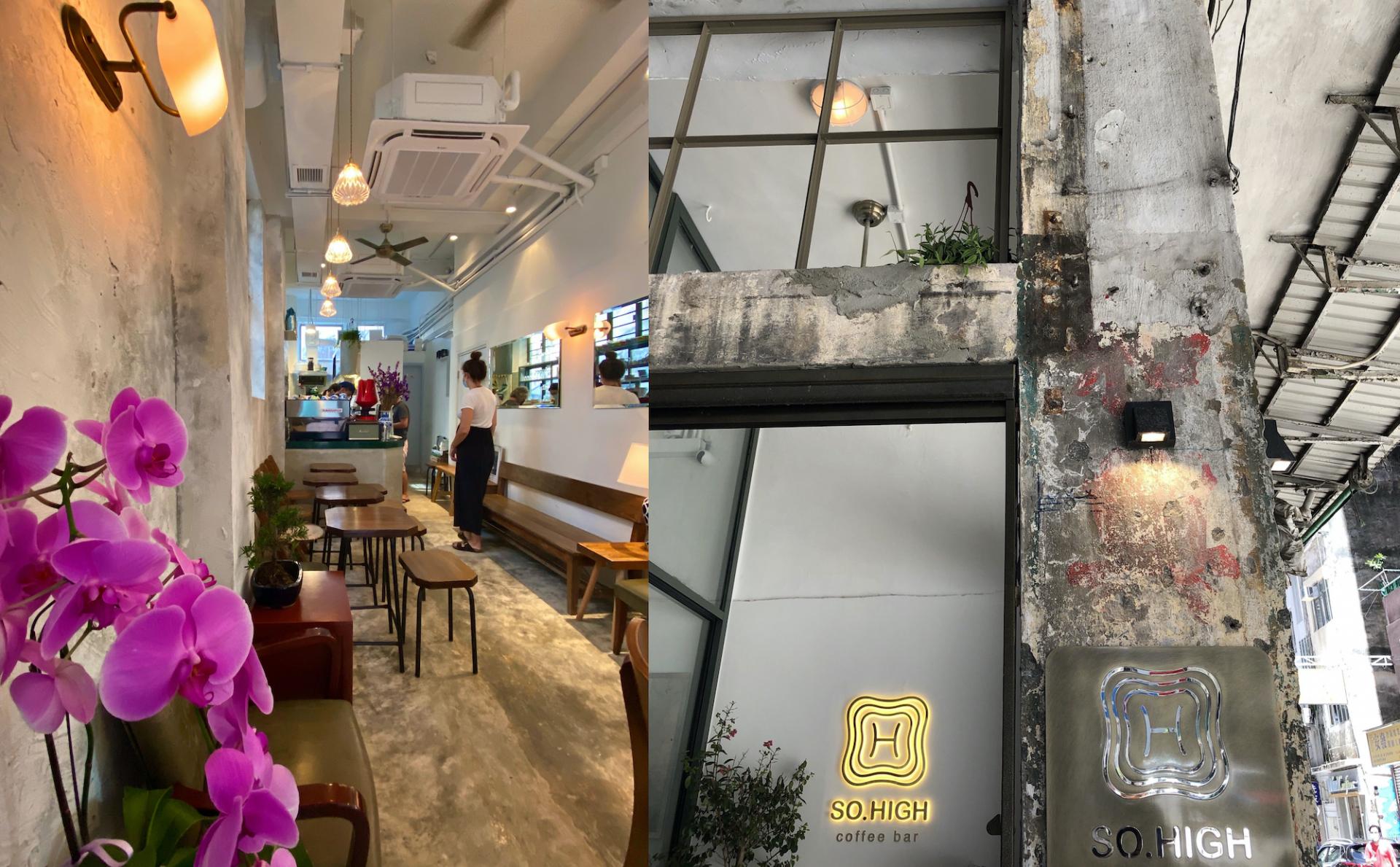 The busy little kitchen area tucked away in the back left corner is brimming with coffee making cornucopia, where a distinctive bright red Julius Meinl coffee bean grinder adds a pop of colour to the interior.
Coffee is served in old, chinoiserie style China cups. The chinoiserie style blue-and-white takeaway paper cups are a lovely touch too. The coffee and food, carefully curated, arrive like small works of art.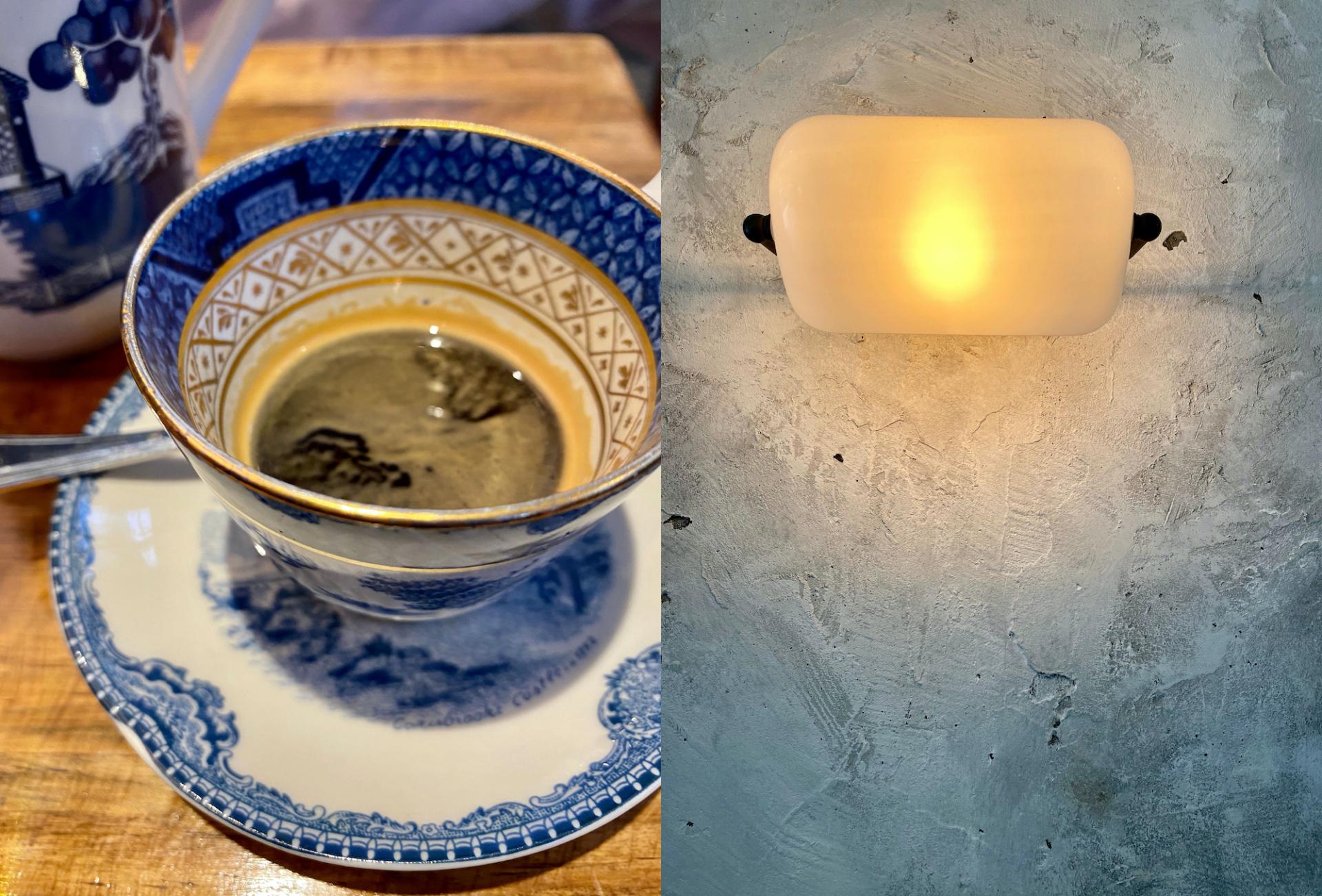 Morning delights include delicious butter croissant with homemade marmalade, almond Danish, pain au chocolat and divine orange ginger scone.
The all-day-breakfast menu includes super seed muesli, sweet potato coconut pancake, tomaberry toast burrata (cherry tomato, basil, and lemon kale on toasted sourdough), yummy avocado chill fried egg, organic fried eggs with a crushed whole avocado, and dukkah sourdough bread.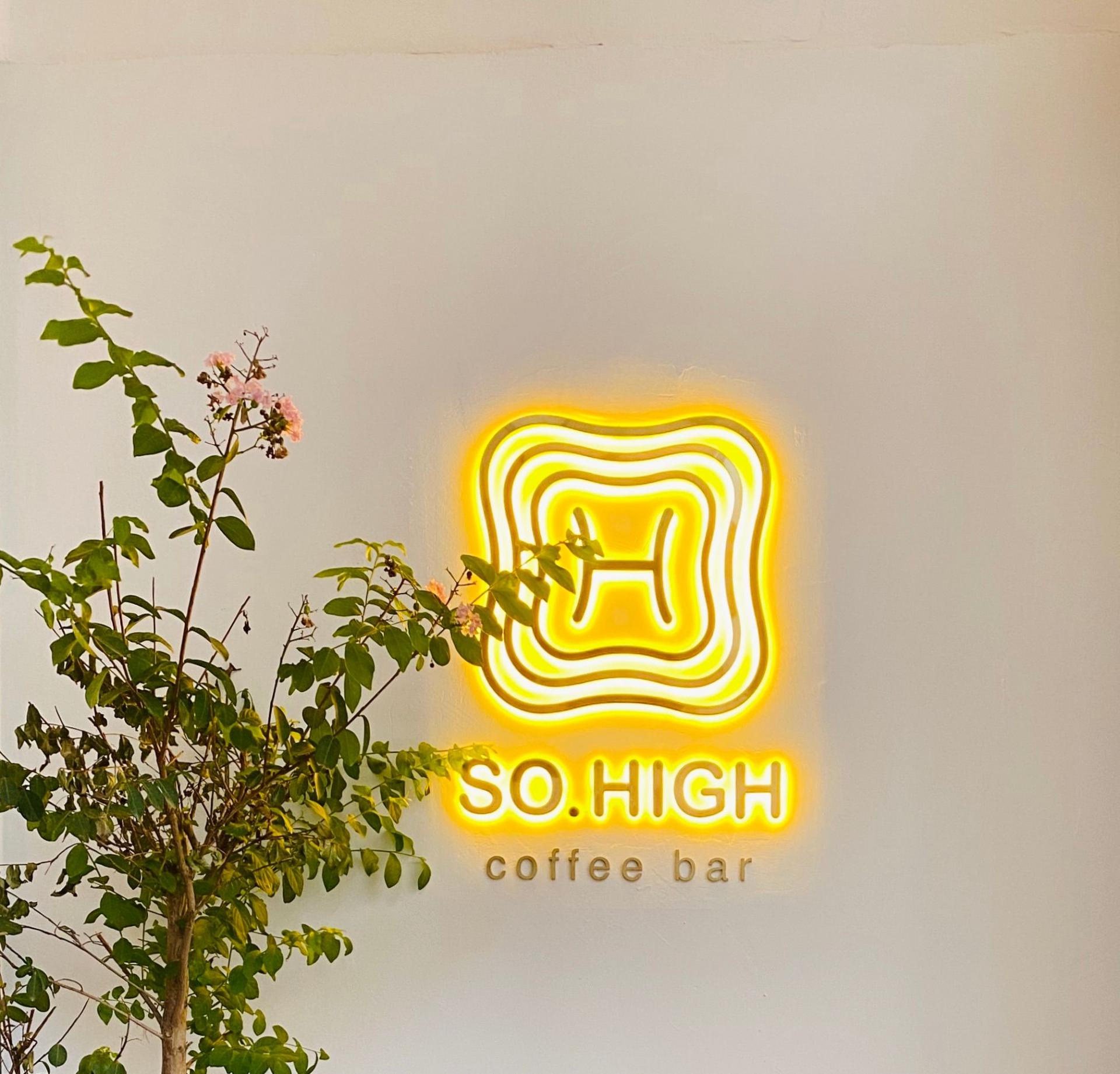 The "Wholesome Bowl", served chilled, contains golden corn chowder, garlic sourdough croutons, South East organic turmeric quinoa grains, shredded carrots, lemongrass cucumber, crispy chia tofu, tea-soaked egg, edamame and Sichuan boiled peanut and coriander. There are a small selection of "Big Plates", such as schnitzel with pommery mustard and cabbage slaw, or garlic clam and prawn spaghetti with lemon gremolata.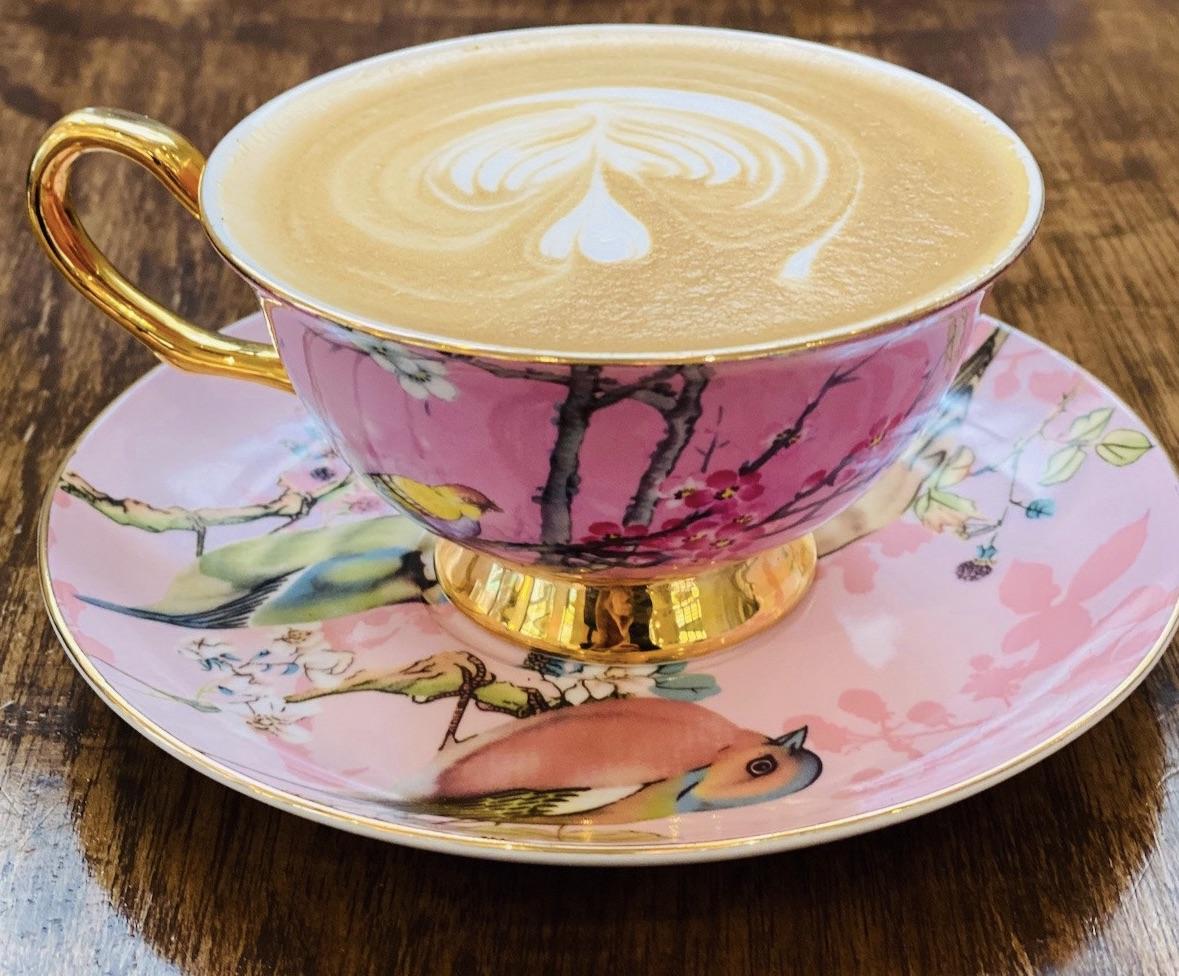 For drinks, there are fresh juices including the Green Detox Fresh Juice and the Beeting Heart Fresh Juice, which is made with beetroot, orange and ginger.
Try the Funk 'N' Beets Latte made with beetroot, cardamom and oat milk. And of course, there is cake.
Sai Ying Pun just gets better and better. It is a foodie hotspot that is staking its claim as a new coffee hub. There is so much to explore here, making for a lovely day out and a great spot for a weekend coffee. Although situated in a quickly gentrifying neighbourhood, the area remains authentic and gritty, with crumbling buildings juxtaposed next to designer spots in restored tong lau buildings adorned with ubiquitous street art. It is both charming and full of character.
Image Credit: ANJI CONNELL
***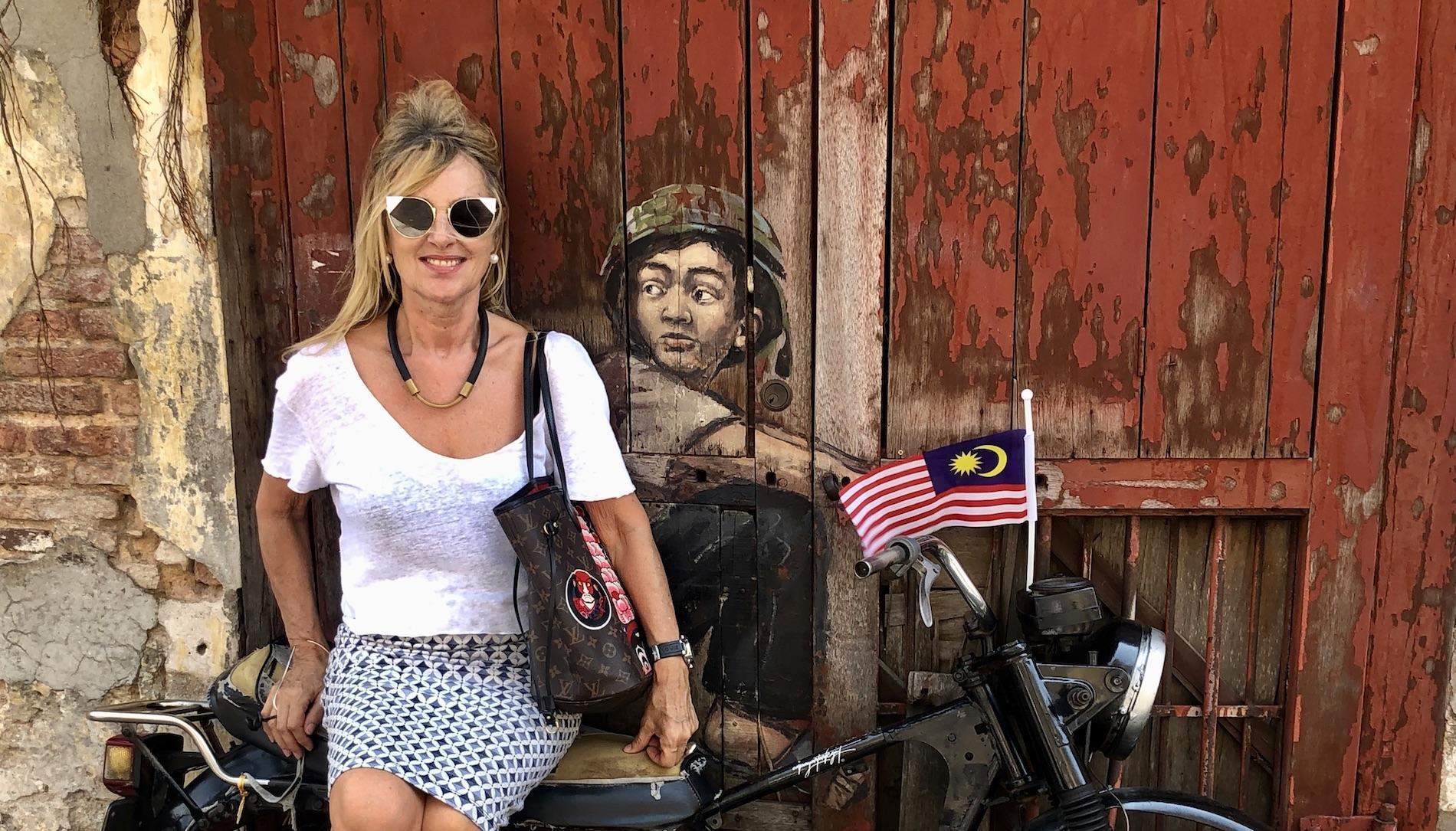 Anji Connell is an interior architect, garden designer and self-proclaimed nomad who regularly writes about art, design, lifestyle and travel from her globe-trotting adventures. Known for her bubbly persona and even more exuberant sense of style, Anji's portfolio spans everything from interior styling to furniture and landscape design for some of the world's most beautiful spaces. For now, you will find her @anjiconnell_acidplus and anjiconnellinteriordesign.com bingeing on future travel plans from her designer chair.