Just minutes from the picturesque Aberdeen Harbour, Neighbourhood Coffee is the first hip spot to hit the shores of this seafaring town.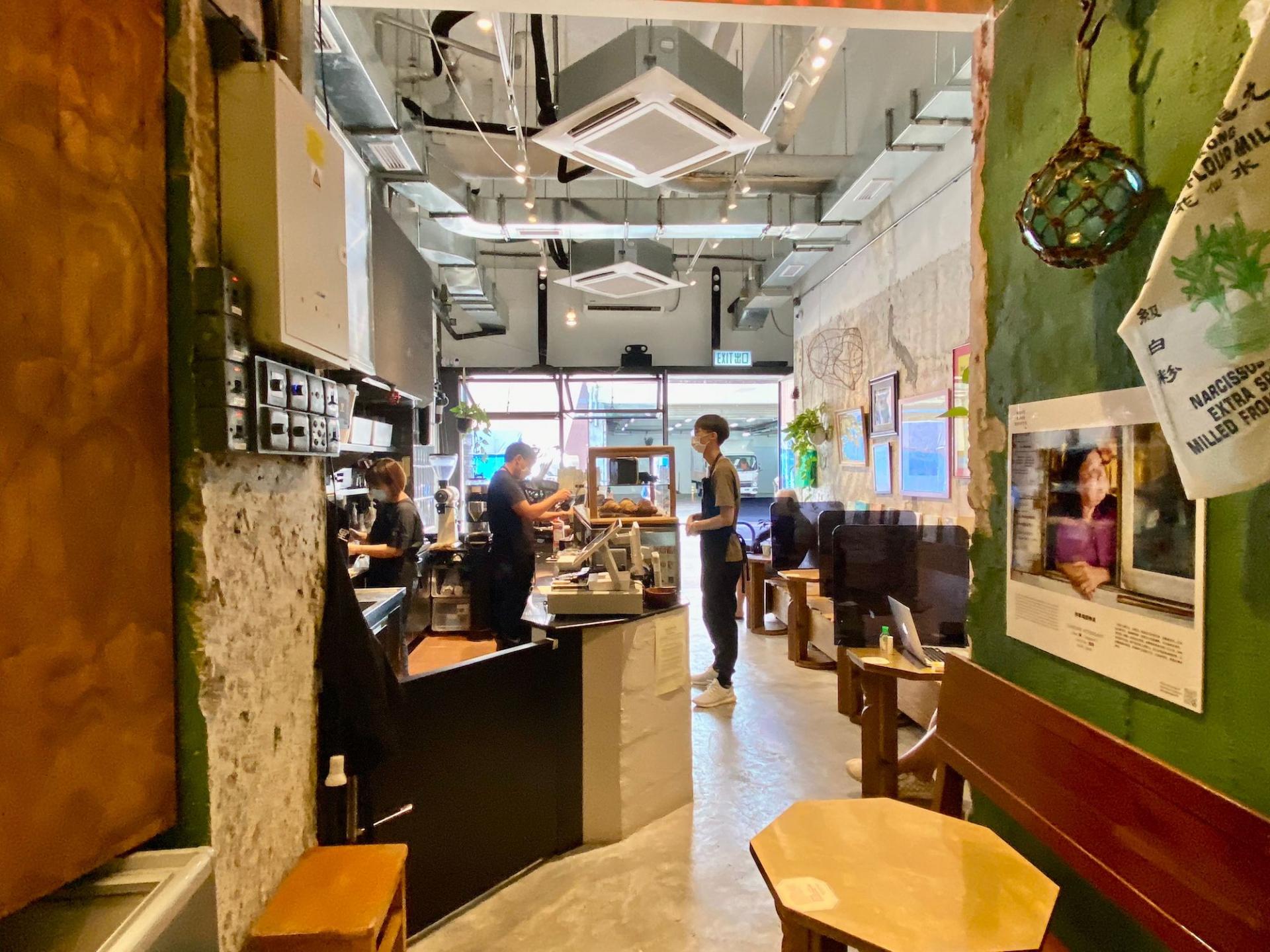 The best way to get there is by MTR from Admiralty to Lei Tung and taking the charming little ferry across the harbour to Aberdeen Town. Cruising across the port through the rows of fishing boats and sampans with their flags flapping in the breeze, all sandwiched between lush green mountains with enticing views out to sea, is quite joyful.
Gracing a ground floor spot on the corner of ABBA Arcade, the cafe's traditional steel-framed windows operated by an old-fashioned hand pulley mechanism are opened invitingly to the street.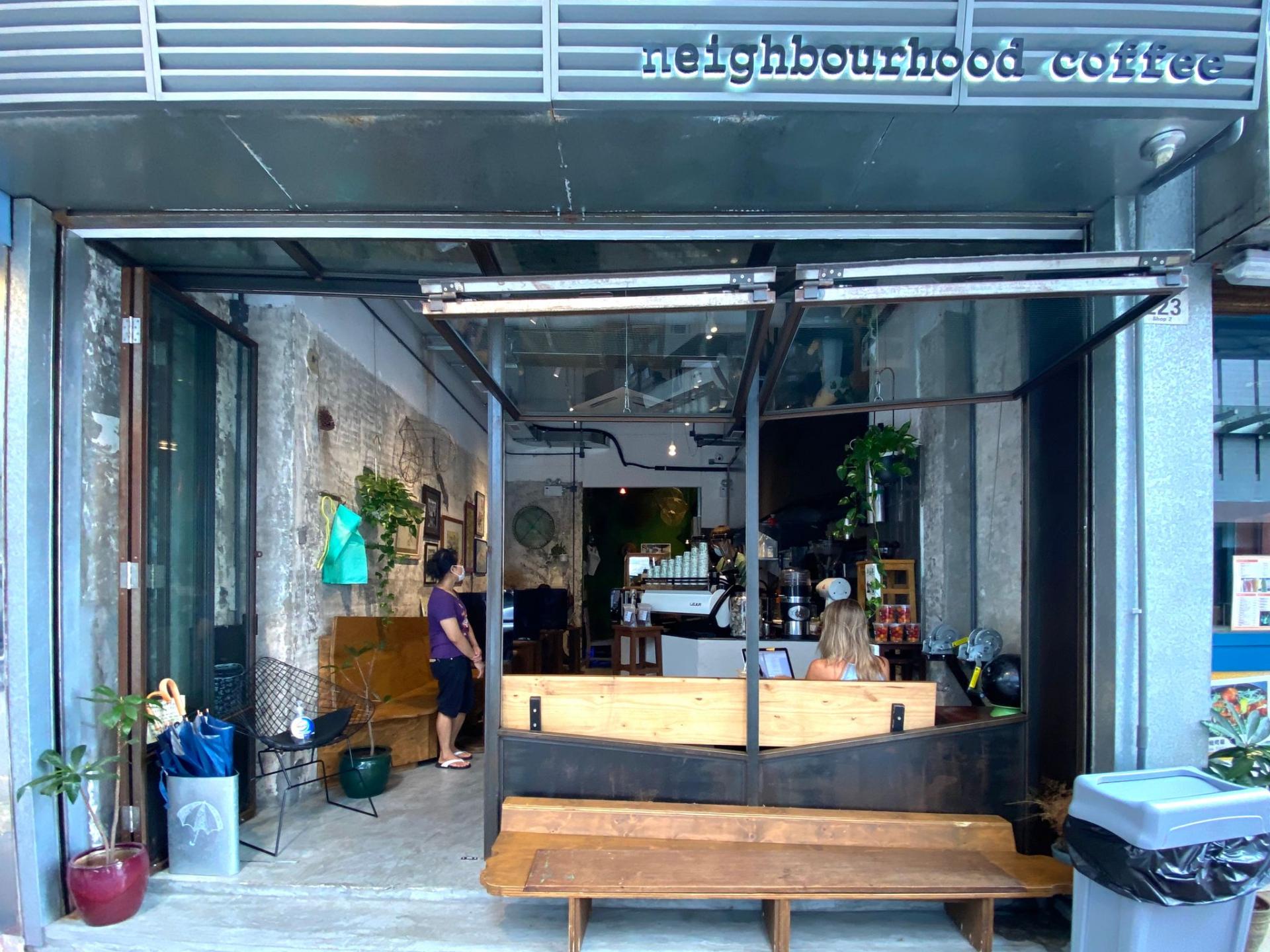 The interior in muted earth tone feels calming despite the heavy traffic outside. The walls and floor have been left raw, stripped back to reveal the building's beauty and its history.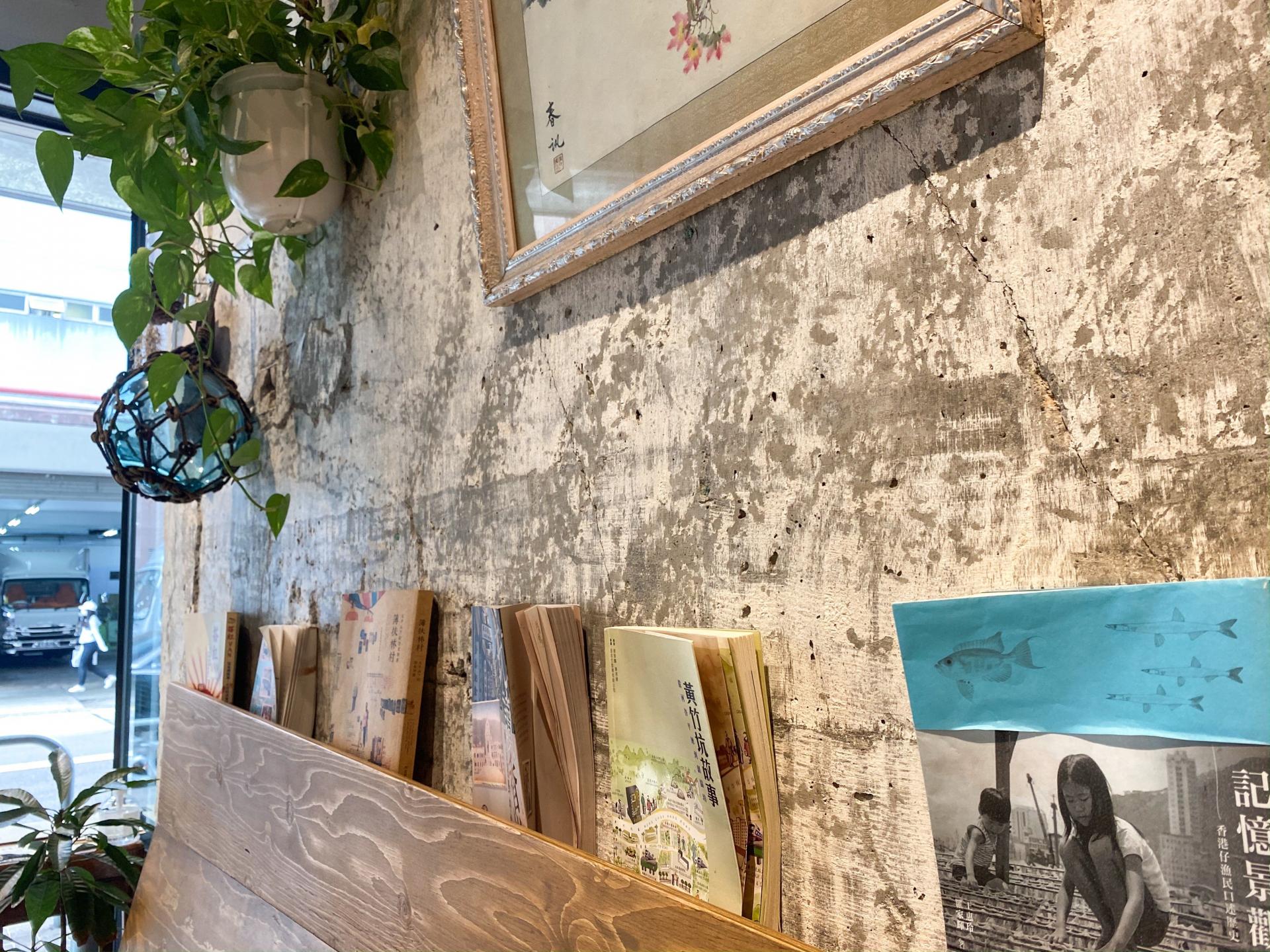 There is a pleasing and eclectic mix of old and vintage pieces that draws your attention. The custom seating has an appropriate makeshift quality – it doesn't look precious, instead, it feels considered and just right.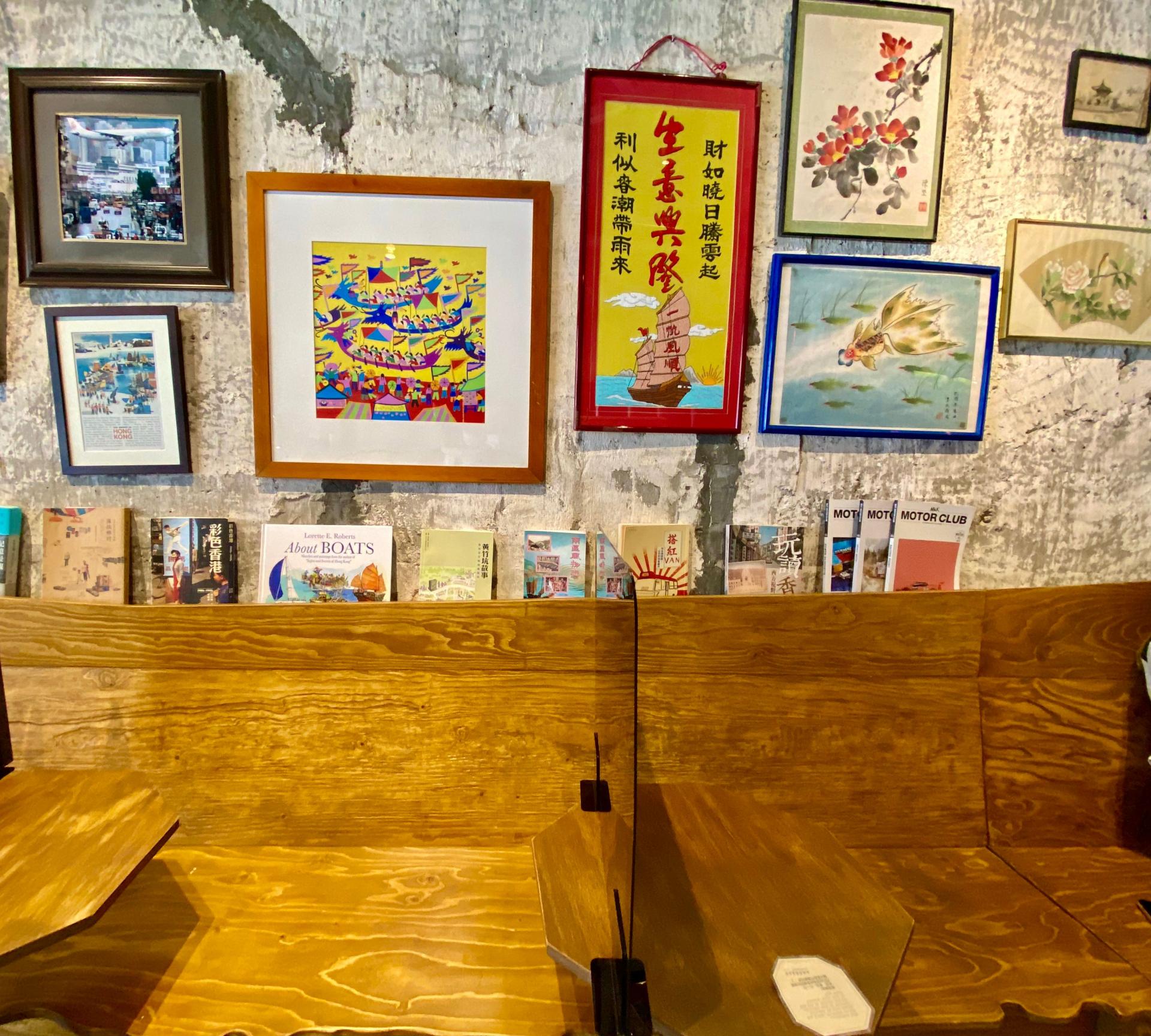 Eclectic homegrown art sits haphazardly on the walls alongside books and magazines, and the odd vintage pieces all with a nod to Aberdeen's fishing history. Dried flowers, lobster pots, the odd plants and tranquil background music set a chilled vibe.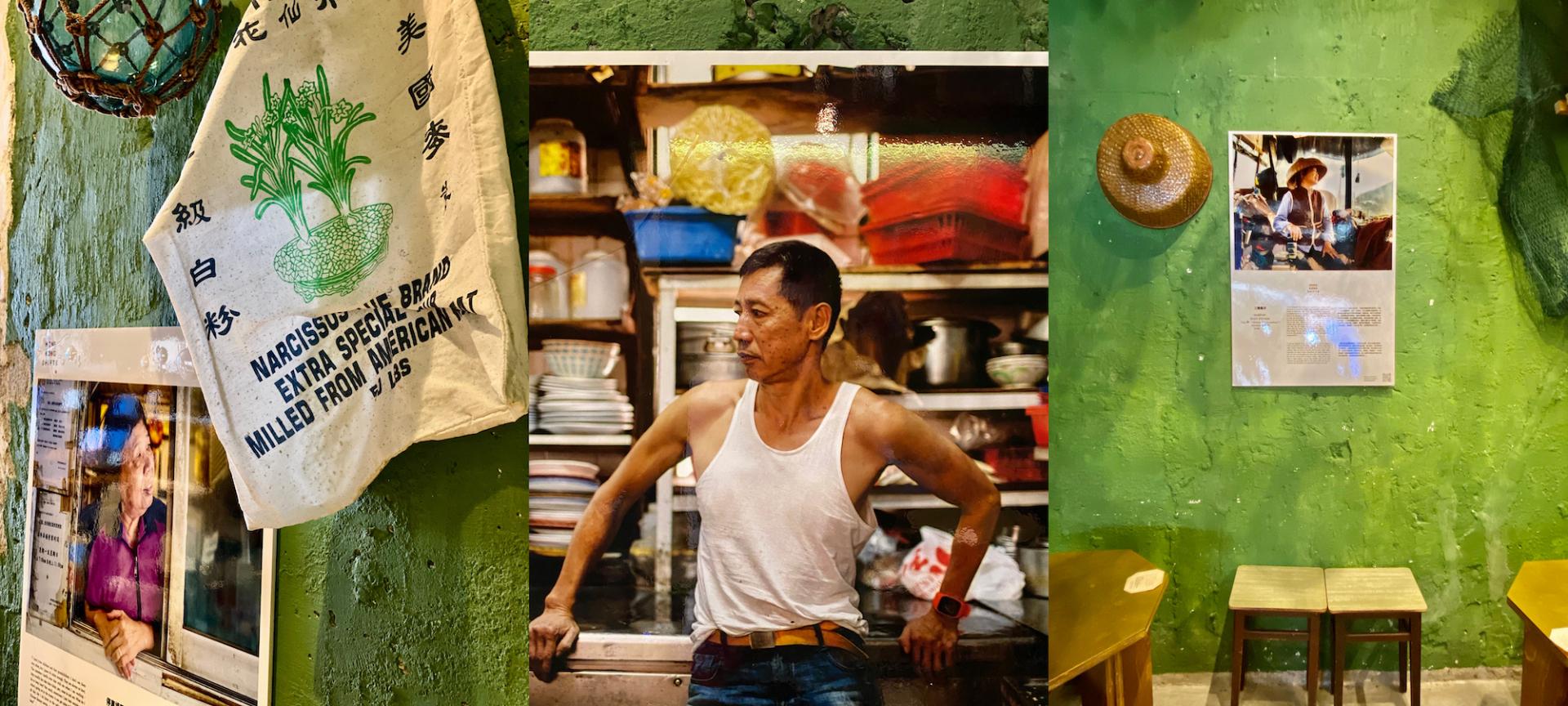 There are no unnecessary modern elements. Only the sleek, state-of-the-art La Marzocco leva coffee maker, that every good coffee shop needs.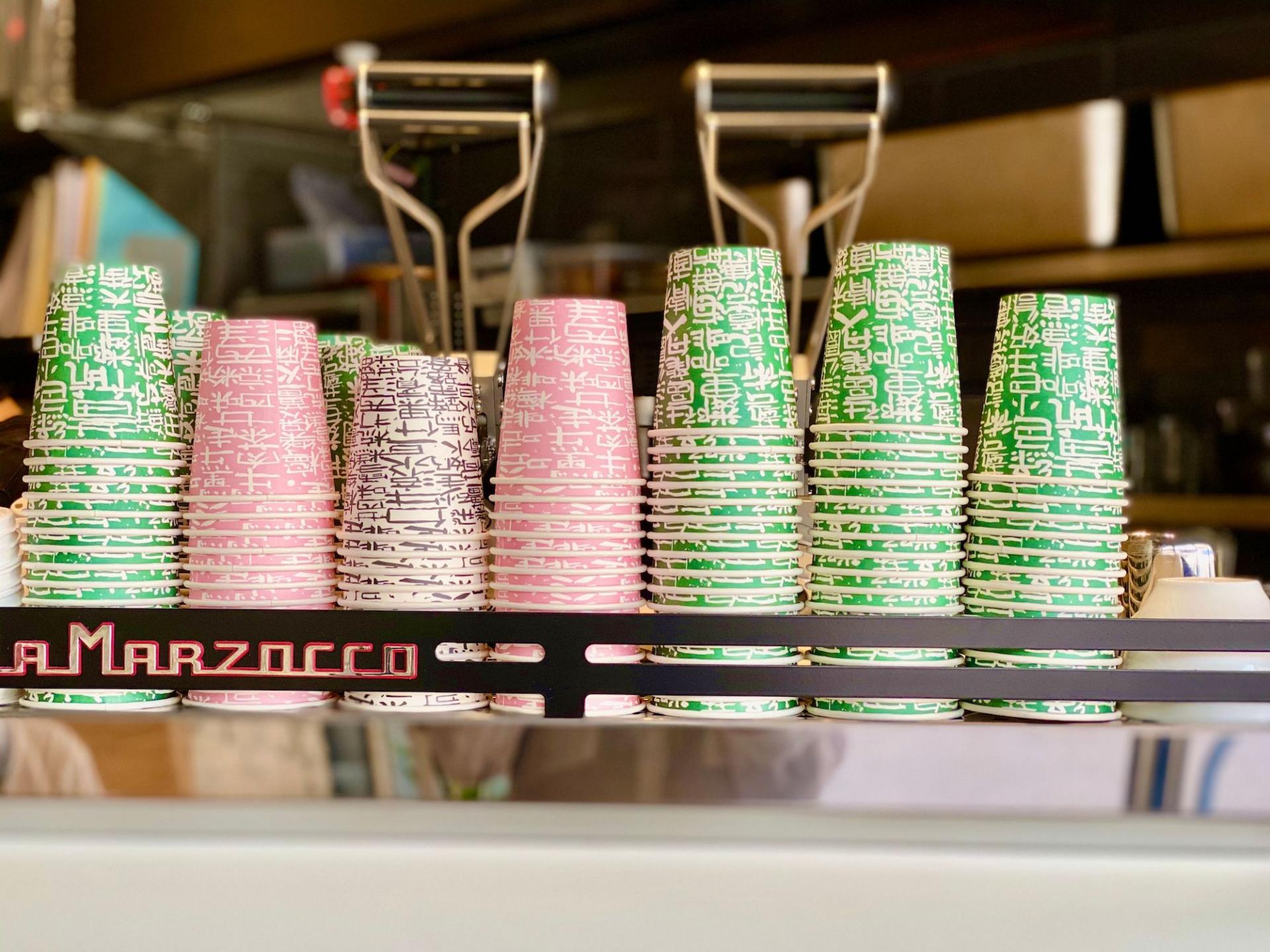 The lighting comes from angled LED spots and exposed bulbs hanging from the ceiling. There are many seating options, including fifteen small tables (separation screens are in place) with lots of stools and a snug at the back of the room, as well as an outside bench.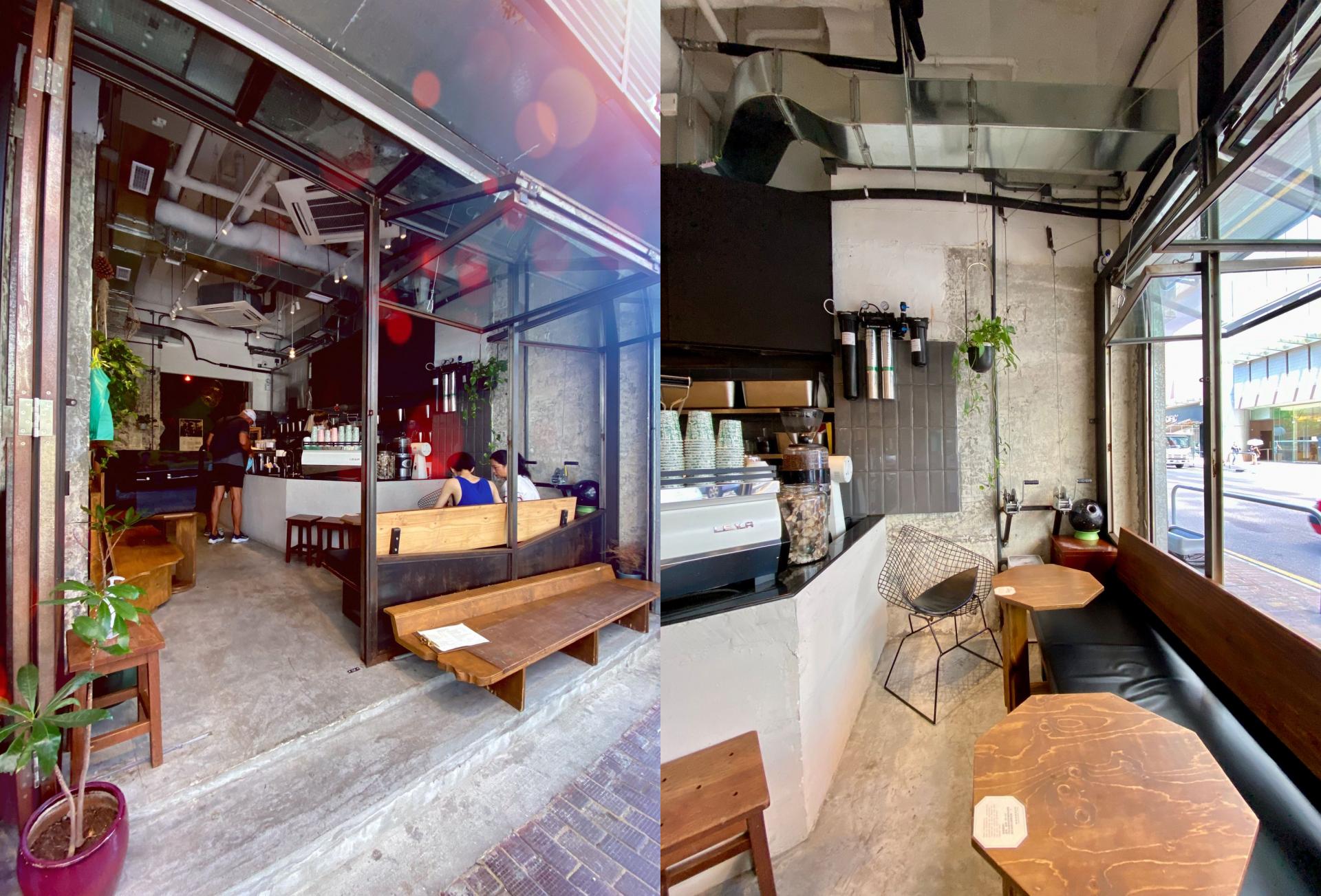 Neighbourhood Coffee focuses on great coffee with a small food menu prepared by baker Yvonne, which offers yummy banana chocolate cake, tasty nutty chocolate brownies, crispy croissants and apple turnovers that are not too sweet, all tempting you from an old glass display case. Coffee comes on stylish ceramic coasters, and drinking water pours from a cool curly copper water dispenser.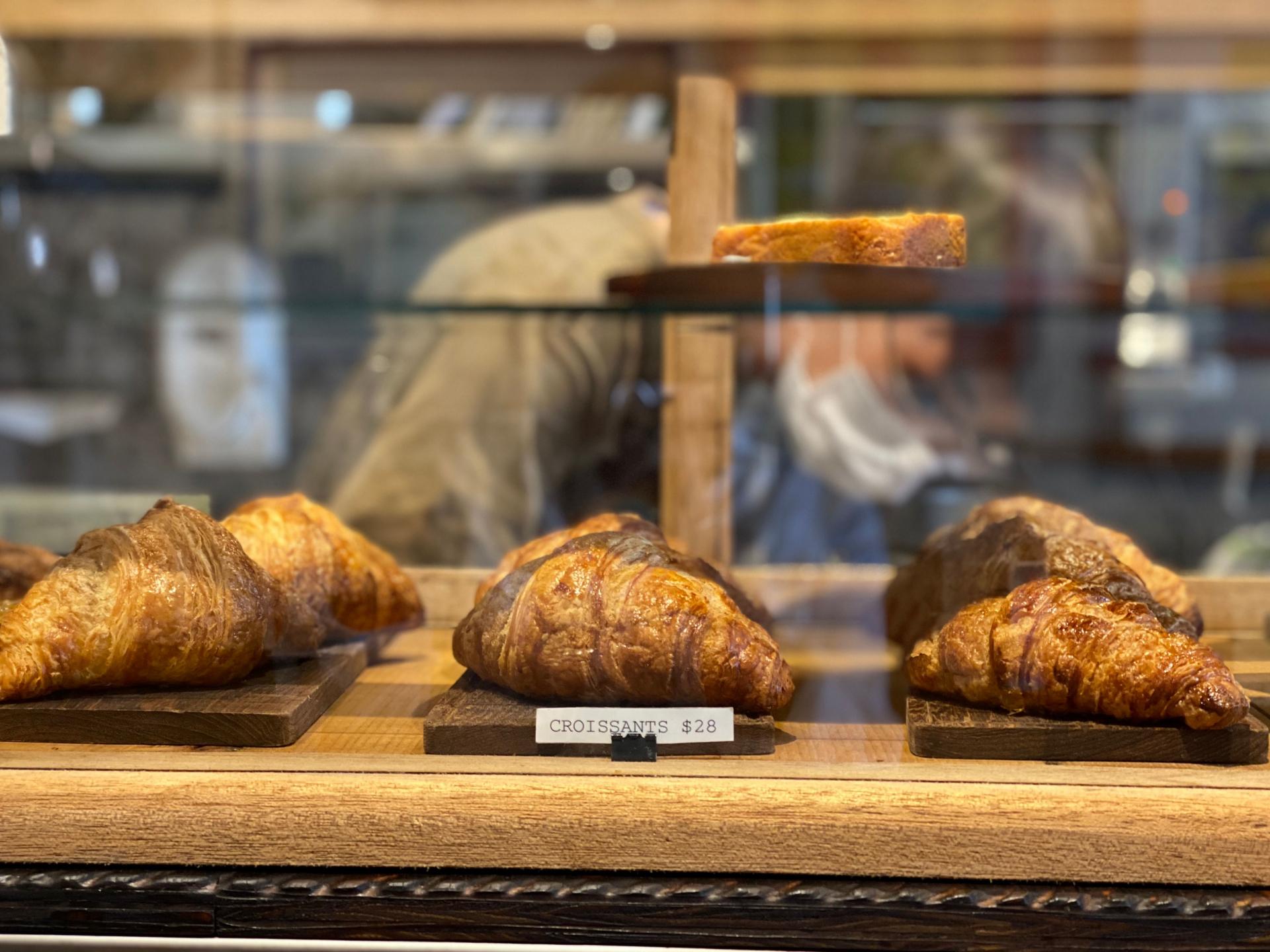 Manned by young, friendly staff in their smart black logo aprons, Neighbourhood Coffee is a fabulous, happy space that reflects our desires to return to simpler times. COVID-19 has made us all think and appreciate things differently and take time out to savour the moment.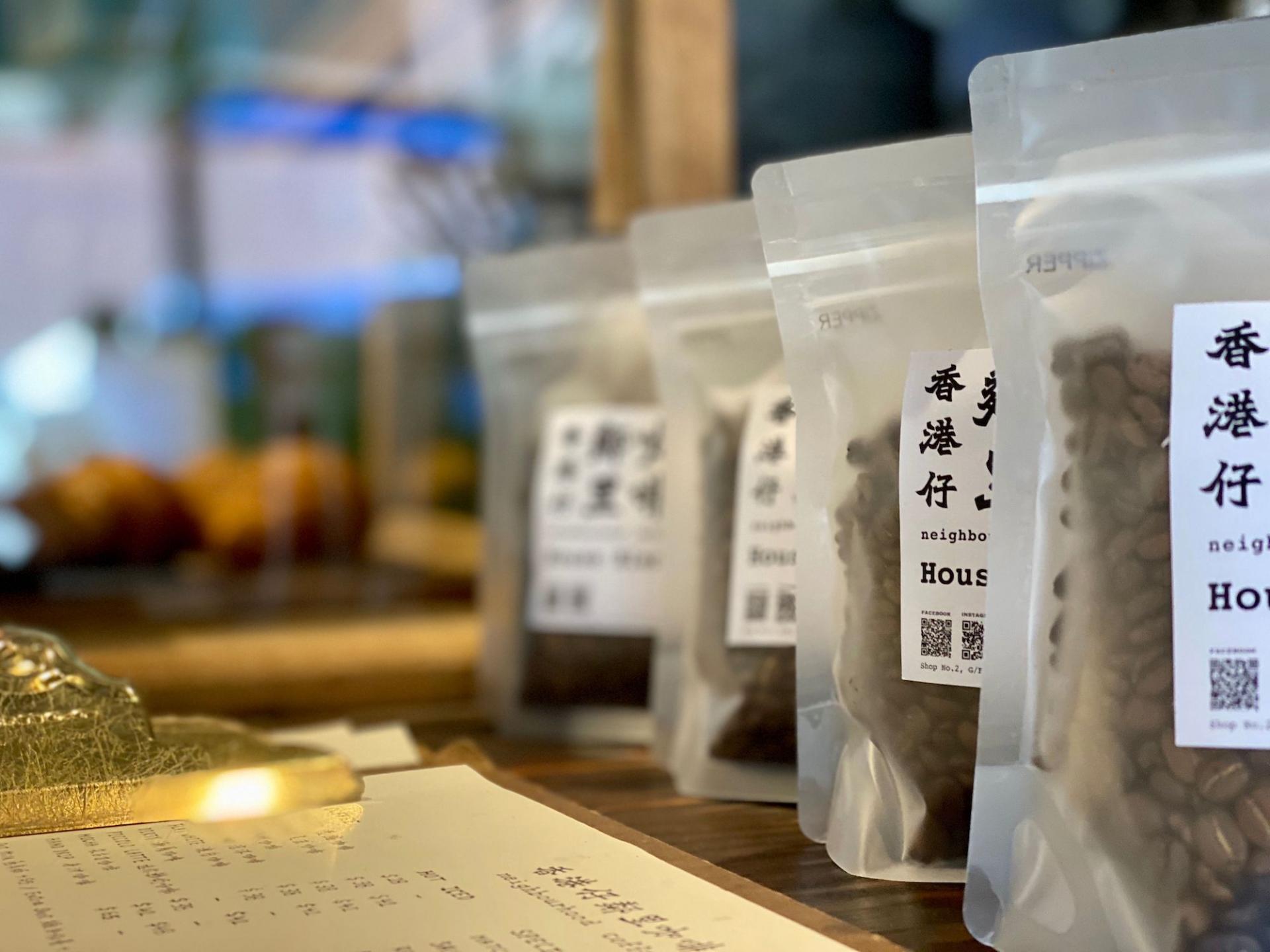 While you're here, take the opportunity to explore Aberdeen's highlights. Firstly, there's the local Tin Hau Temple built in 1851 by local fishermen. The roof ridge is lined with sculpted female knights, which are quite unique as women were rarely depicted due to their social position in Chinese society at the time.
Nearby is the Street Temple on Nam Ning Street – the smallest temple in Hong Kong which is a mere one-meter square. It's dedicated to Hoi Wong, the King of the Sea. Next, stroll along the newly landscaped promenade running along the harbourside. Aberdeen Wholesale Fish Market sits at the end of the walkway, which comes to life at 4am every day, while the rest of the city sleeps. Take the ferry to Lamma and Po Toi, but if time is tight, take a sampan around the harbour.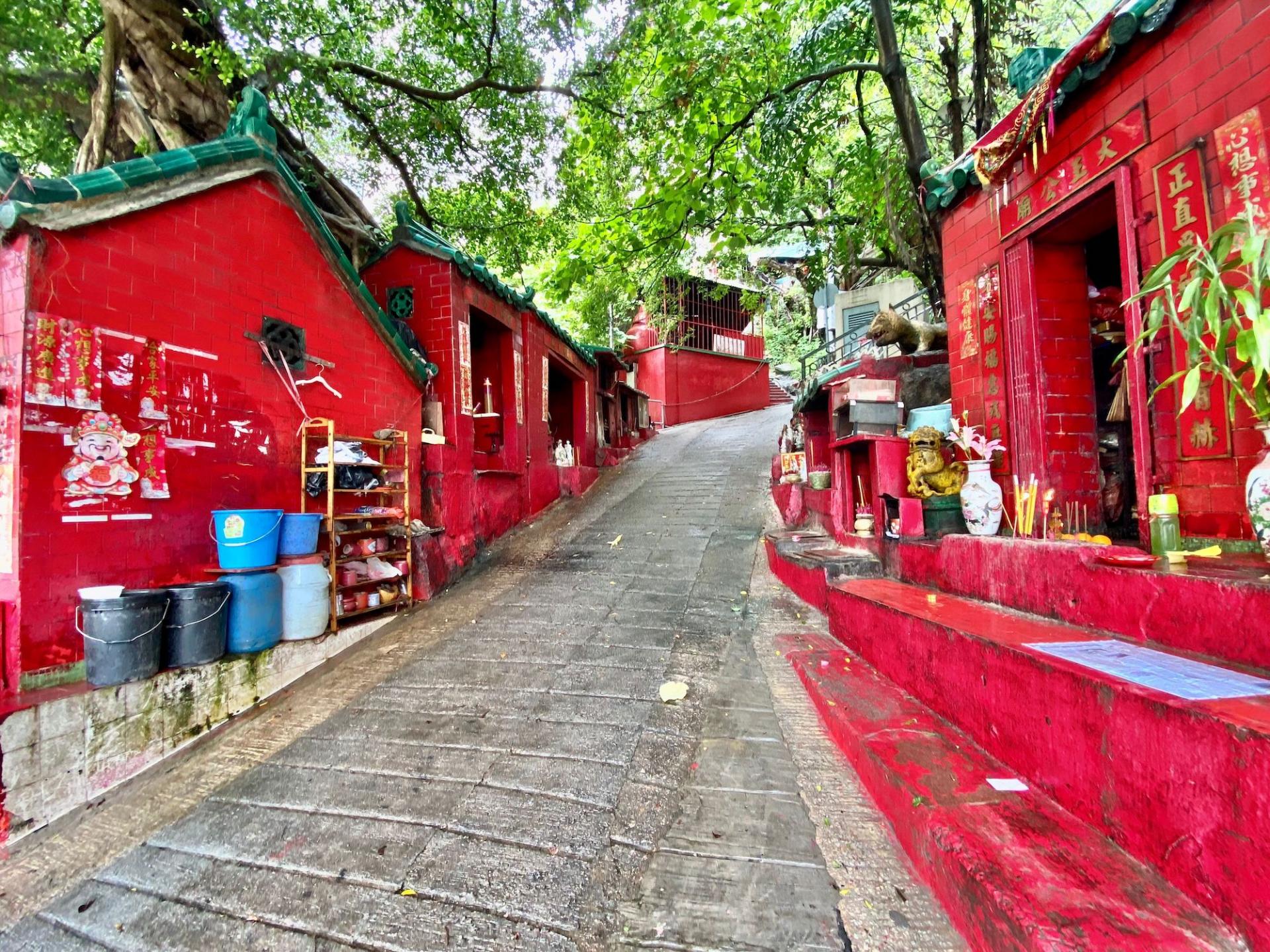 Finally, don't leave without a visit to the Guardians of Aberdeen, a line of shrines on the corner of Old Main Street and Aberdeen Main Road. Formerly the only way in and out of Aberdeen, this is the place of worship and to top up your good luck stock. It's quite a sight. And the icing on the cake is that Aberdeen has superb sunsets.
Image Credit: ANJI CONNELL
***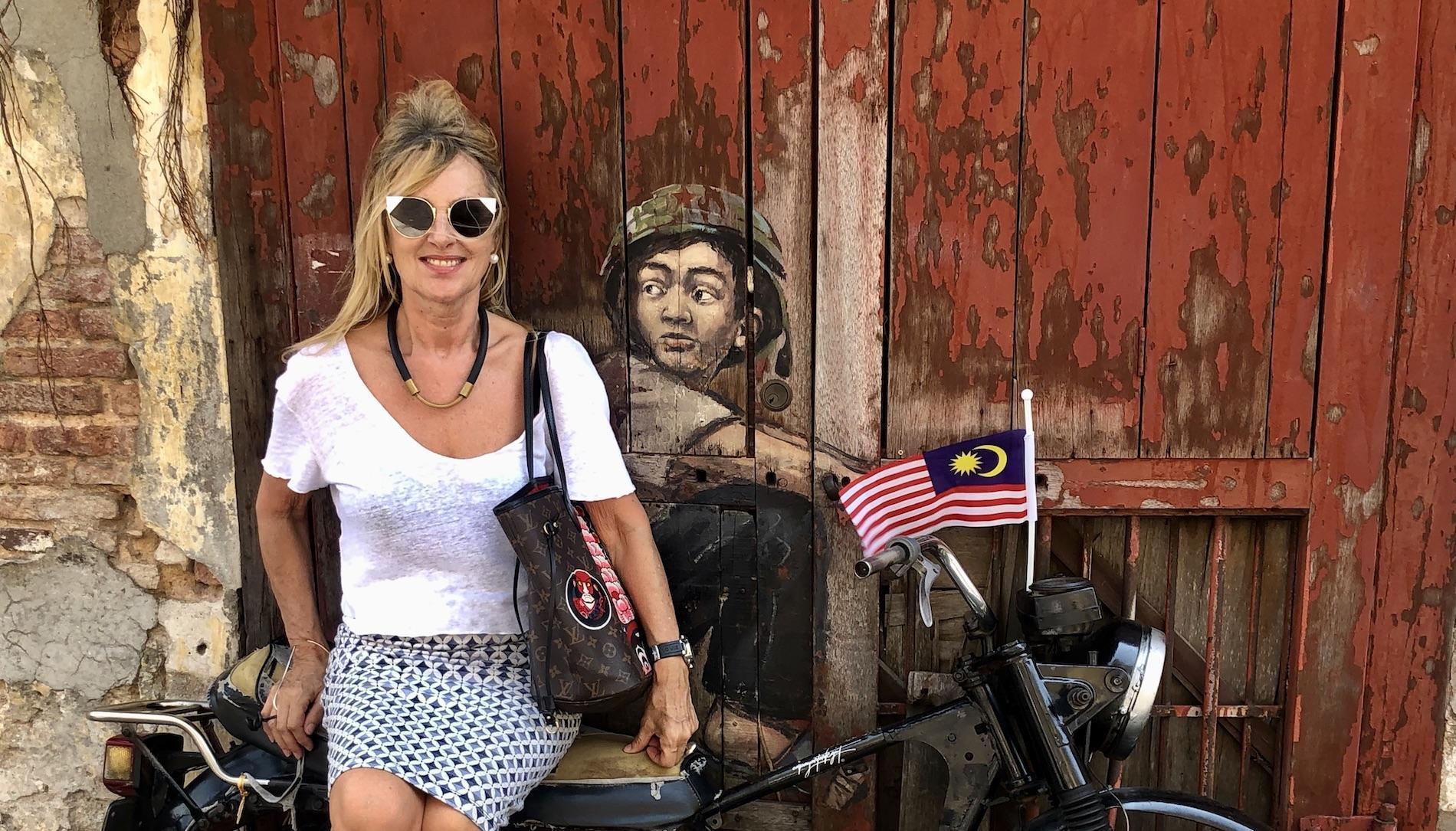 Anji Connell is an interior architect, garden designer and self-proclaimed nomad who regularly writes about art, design, lifestyle and travel from her globe-trotting adventures. Known for her bubbly persona and even more exuberant sense of style, Anji's portfolio spans everything from interior styling to furniture and landscape design for some of the world's most beautiful spaces. For now, you will find her @anjiconnell_acidplus and anjiconnellinteriordesign.com bingeing on future travel plans from her designer chair.