CoHee Studio Kam Tin. "CoHee [noun] Kōhī, is a magical substance that all good days come with."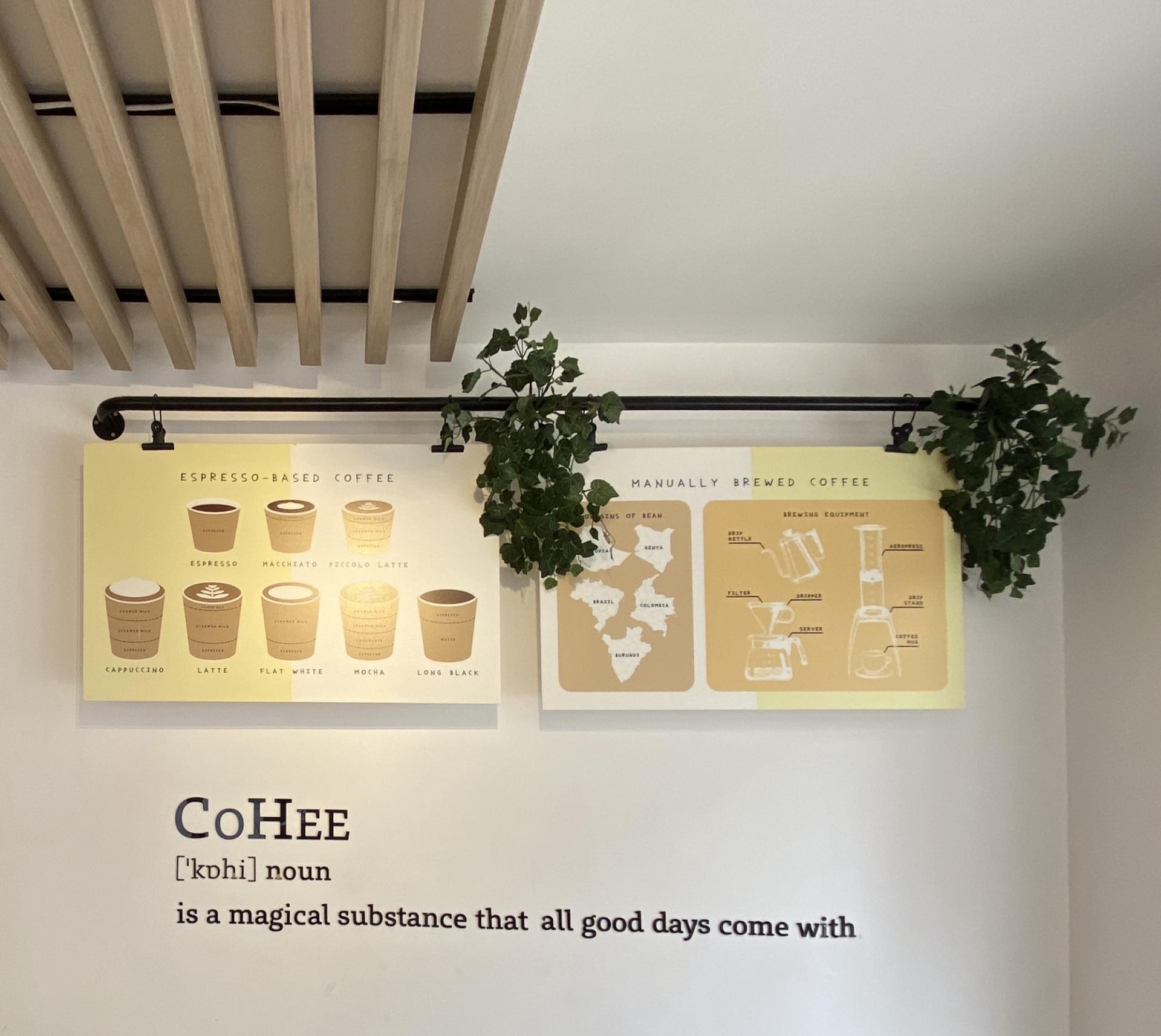 The Archives of Internal Medicine found that people who drank the most coffee were less likely to be depressed, and having a sip in this wonderful coffee studio is definitely uplifting. It may be a bit far for the dopamine-producing euphoria that we associate with our first cup of coffee in the morning —but it's well worth the trek. Plus, there is a lot more than a great coffee shop here in Kam Tin.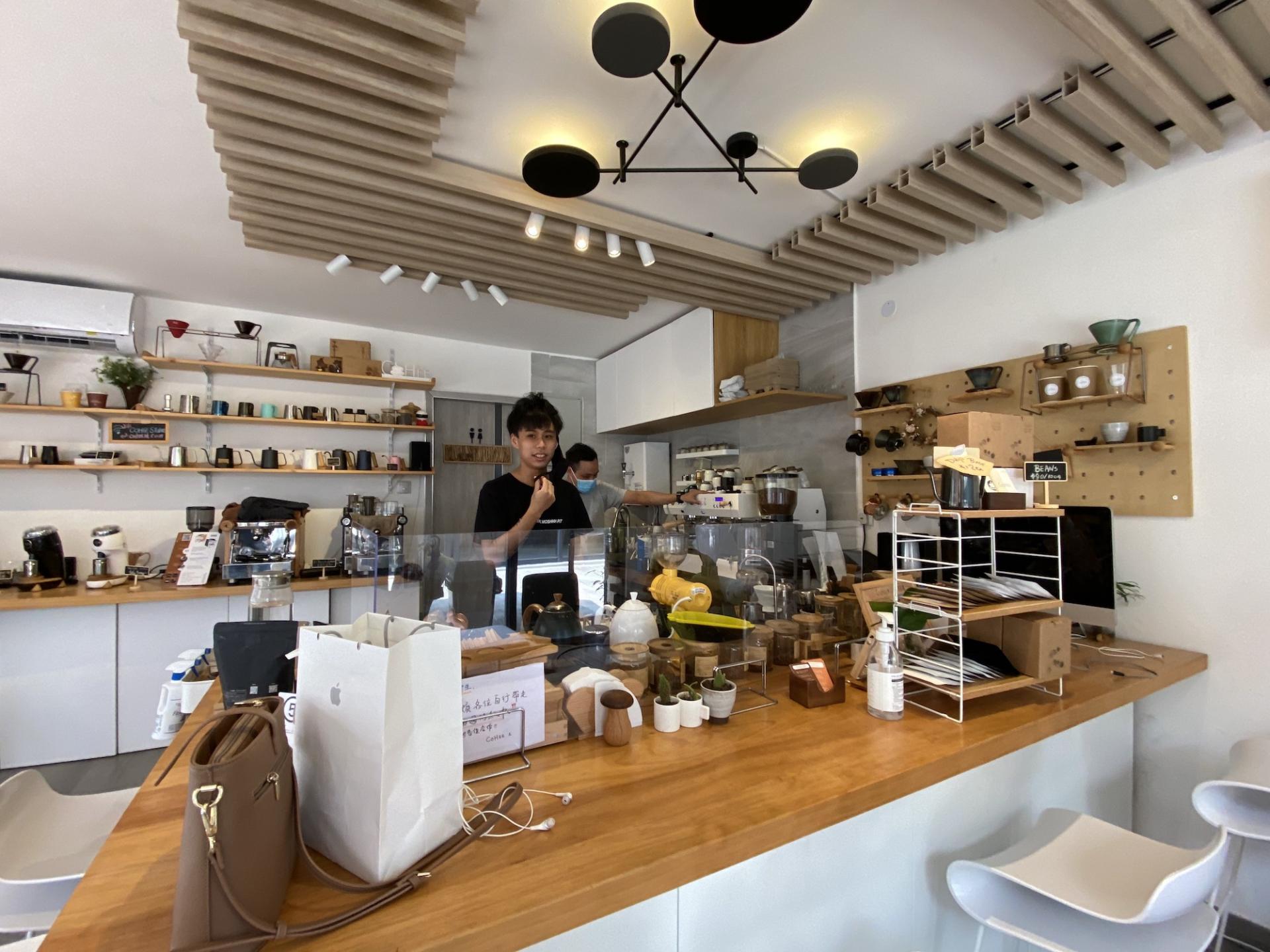 An indigenous walled village, a quaint flea market, restaurants and coffee shops – all set in lovely countryside, surrounded by mountains and pastoral fields: and not one high-rise or skyscraper insight. Plus its own MTR station.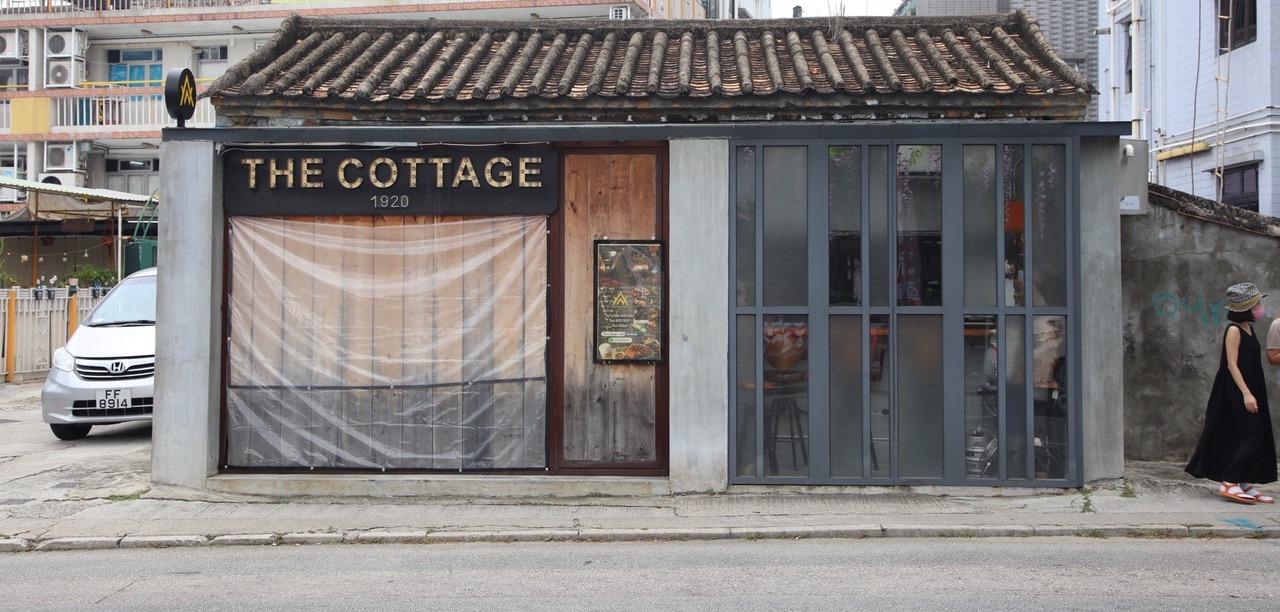 Tucked away among the alleys and village houses of Kam Tin, a rural village in Yuen Long, CoHee Studio is a wonderful discovery, if not a little unexpected. A Japanese-style cafe introducing a little bit of Japanese culture and minimalism in an otherwise local area of Hong Kong, serving hand-brewed coffee in gorgeous Japanese pottery. CoHee Studio welcomes you warmly into their zen space to embrace the Japanese way of living - albeit for a short time.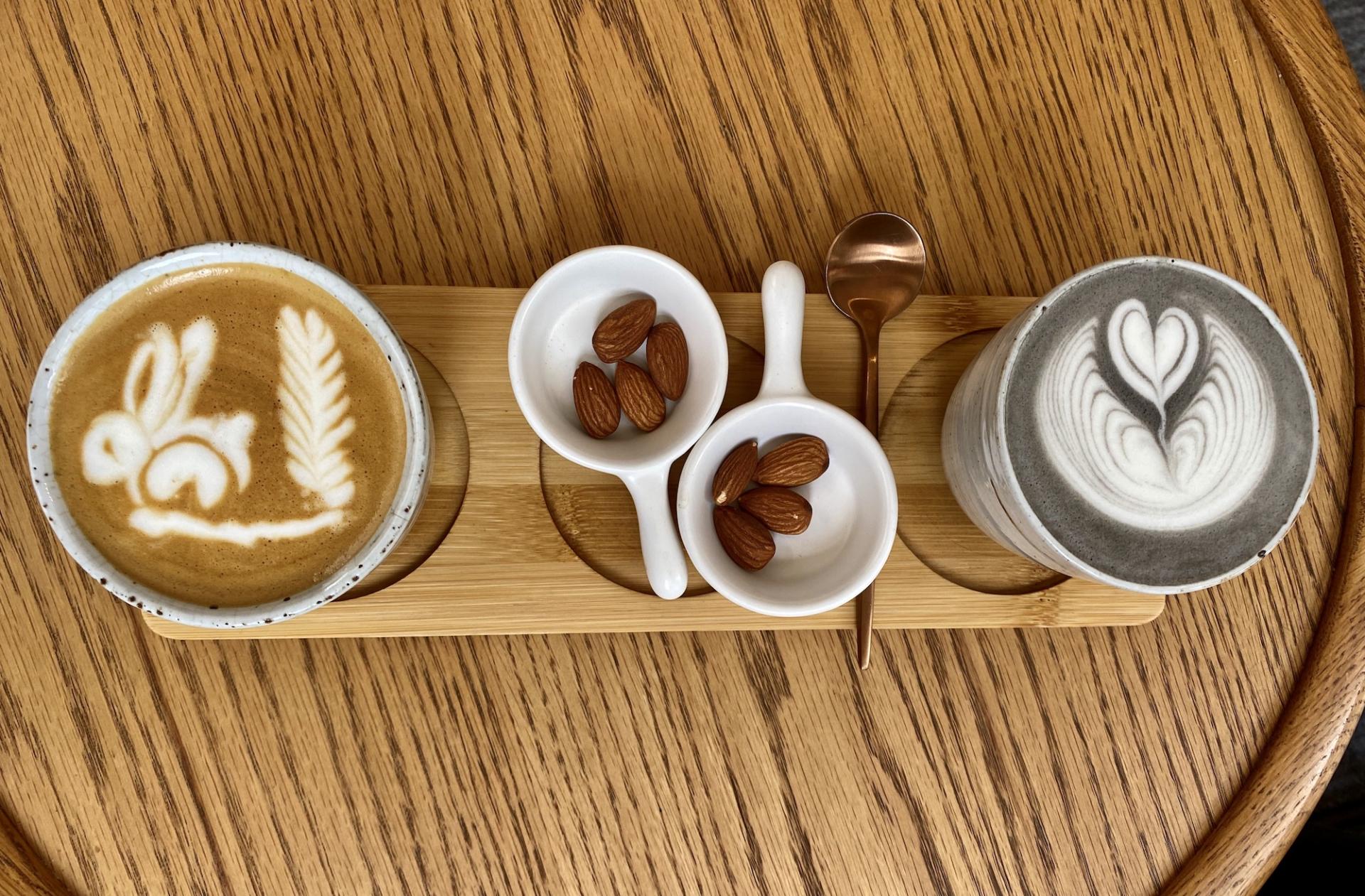 Coffee in Japanese is written as ˈkôfē (コーヒー), and pronounced as Kōhī, hence the name — CoHee.
CoHee Studio is in two separate buildings facing each other across an open space—a coffee workshop and equipment store and an open kitchen. The interior is tasteful in calming hues and richwood with monochrome furnishings, a funky central light and graphic wooden detailing on the ceiling.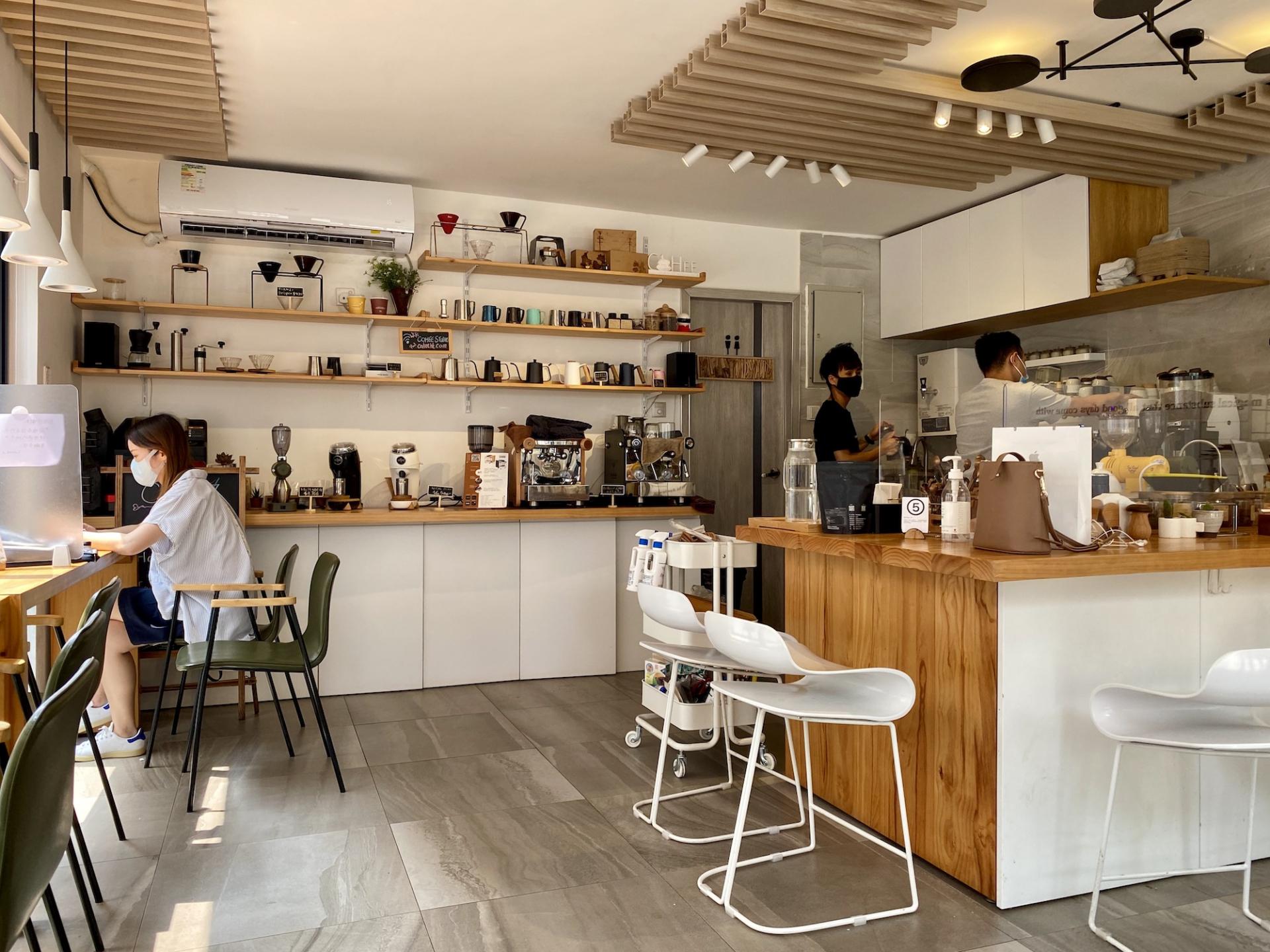 Floor to ceiling glazed doors means light floods in, and they open onto an outdoor terrace. There are comfortable wooden and upholstered seats, bar seating, and window seating. A wall board illustrates the espresso-based coffees served and where the beans used originate from, and the equipment needed to brew them.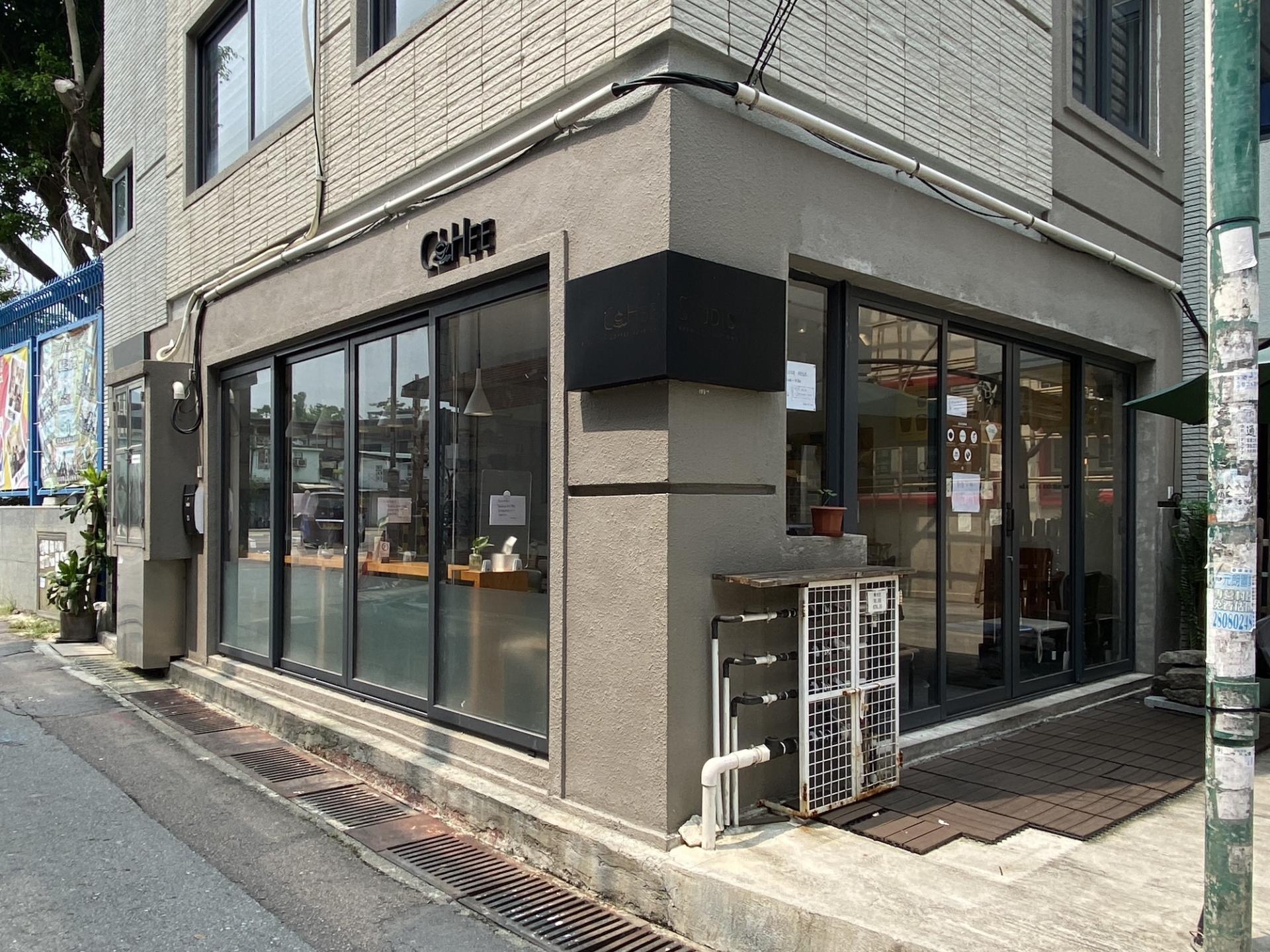 CoHee Studio sells an excellent range of coffee equipment from Japan, but also crafts excellent coffee in-store. They have a selection of coffee beans from various origins with different characteristics. CoHee suggests starting with the intense espresso with a balance of bitterness and acidity and then a flat white to enhance the flavour and contrast with a sweet aftertaste. This is a perfect coffee moment.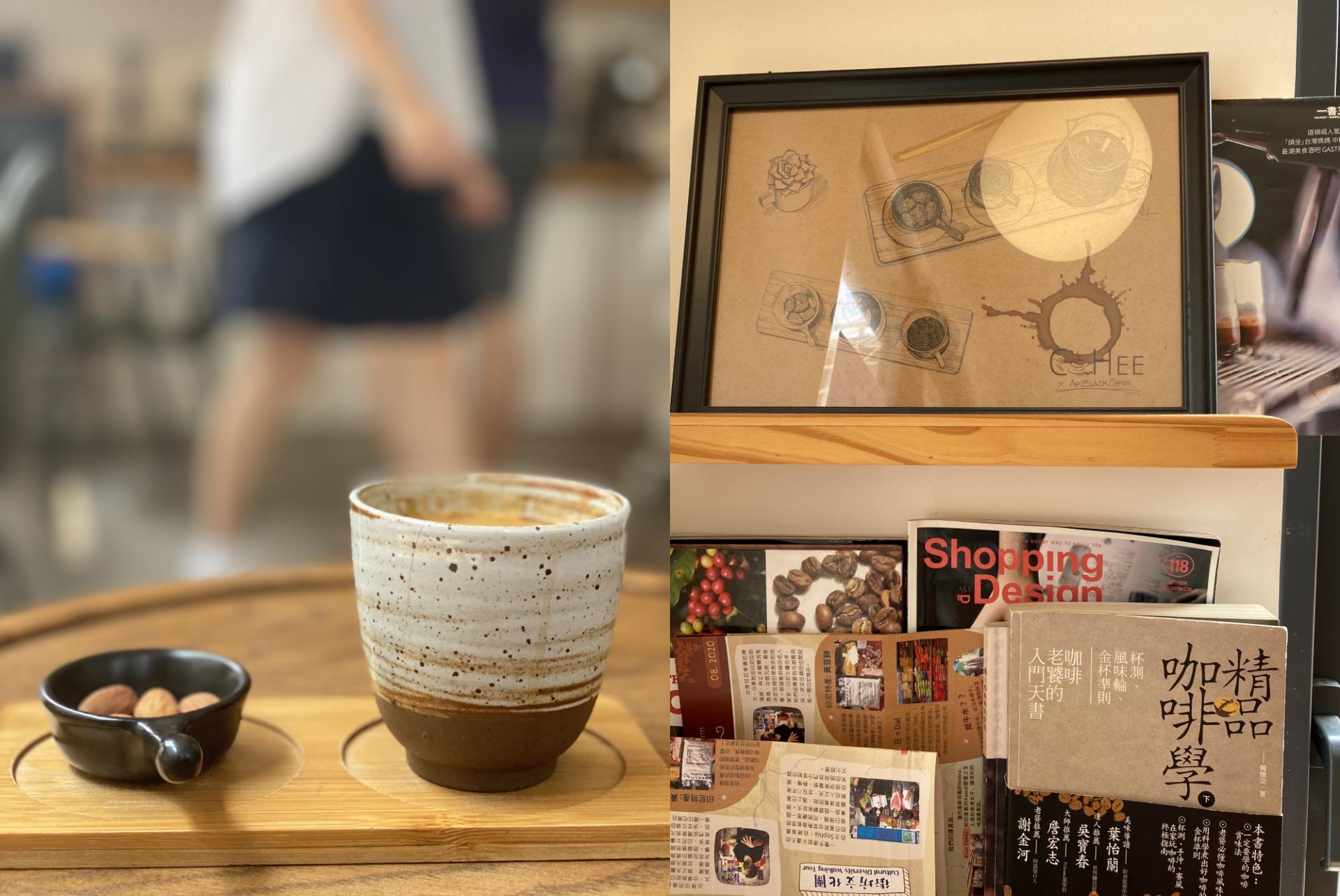 For the non-coffee drinker, there is Genmaicha latte, a sweet sesame latte or a matcha tea latte, and if you are feeling peckish, the food is also good. Hokkaido scallop with salmon roe scrambled egg & onion on ciabatta toast is delicious. The duck breast with avocado and a yuzu sauce on toast looks very tempting. There is also a yummy Crayfish salad, with avocado on country bread, as well as a selection of buns, cakes, and pastries. CoHee also runs workshops in the evenings and weekends for hand-drip coffee brewing, espresso, latte art and coffee cupping.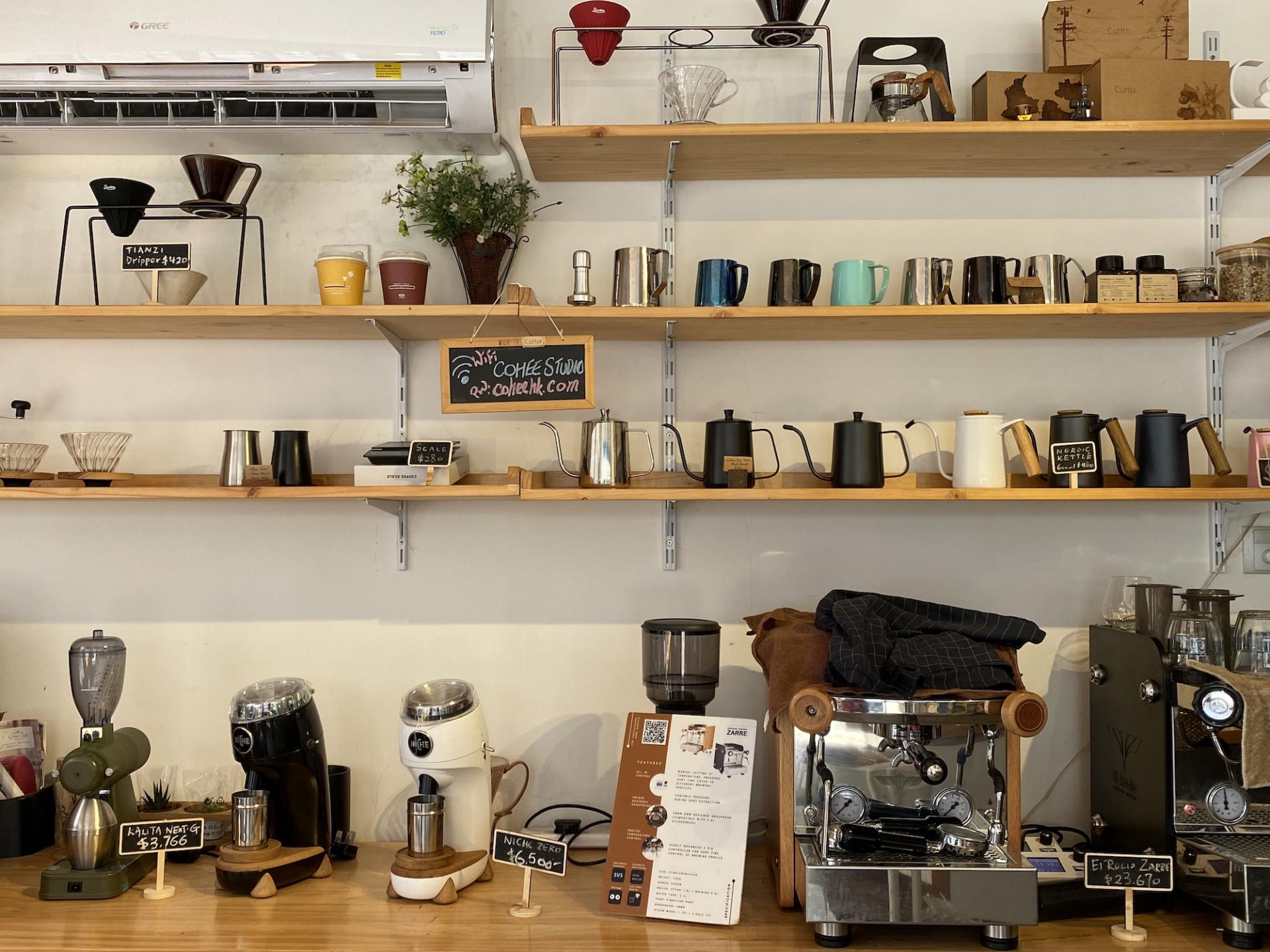 Red Brick House Market was formerly a candle factory that has been revitalised and transformed into a massive handicraft market with more than 50 stores. Highlights include Angel Candle who makes candles with natural fragrance oil and cotton wicks. Old Make-Up Collectibles Shop has lovely old memorabilia - toys, old soft drink glass bottles and cheongsam made by the owner, and the vintage store Refinery Workshop, has wonderful old Levi's.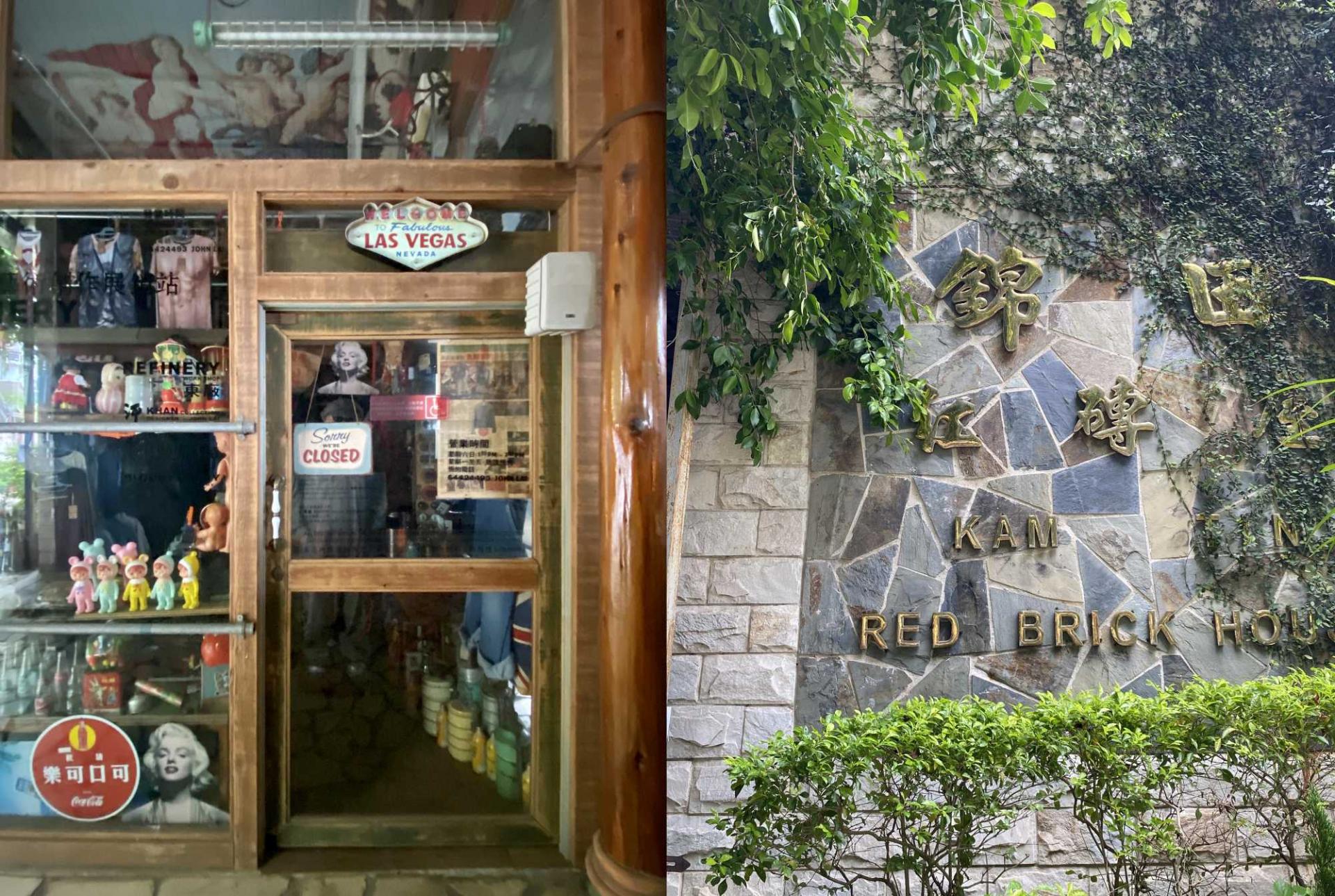 Download a map and go hunting for hand-painted murals in Kam Tin Mural Village that has become a canvas for local students in an attempt to revitalise the neighbourhood. Led by the local secondary school art teacher Jeff Kwok, funded by the Hong Kong Teachers Dream Fund and sponsored by Dulux, it has been welcomed by the villagers.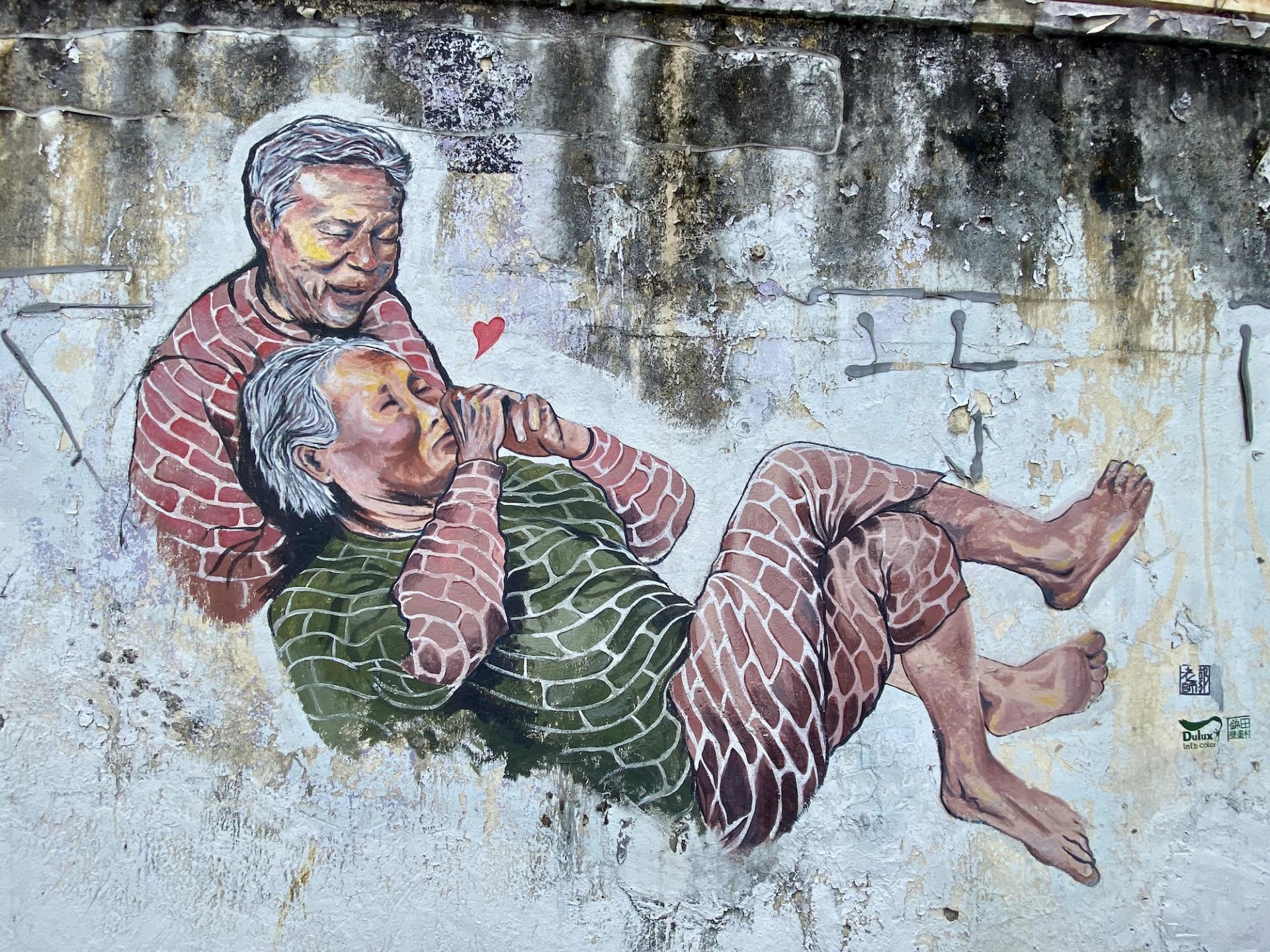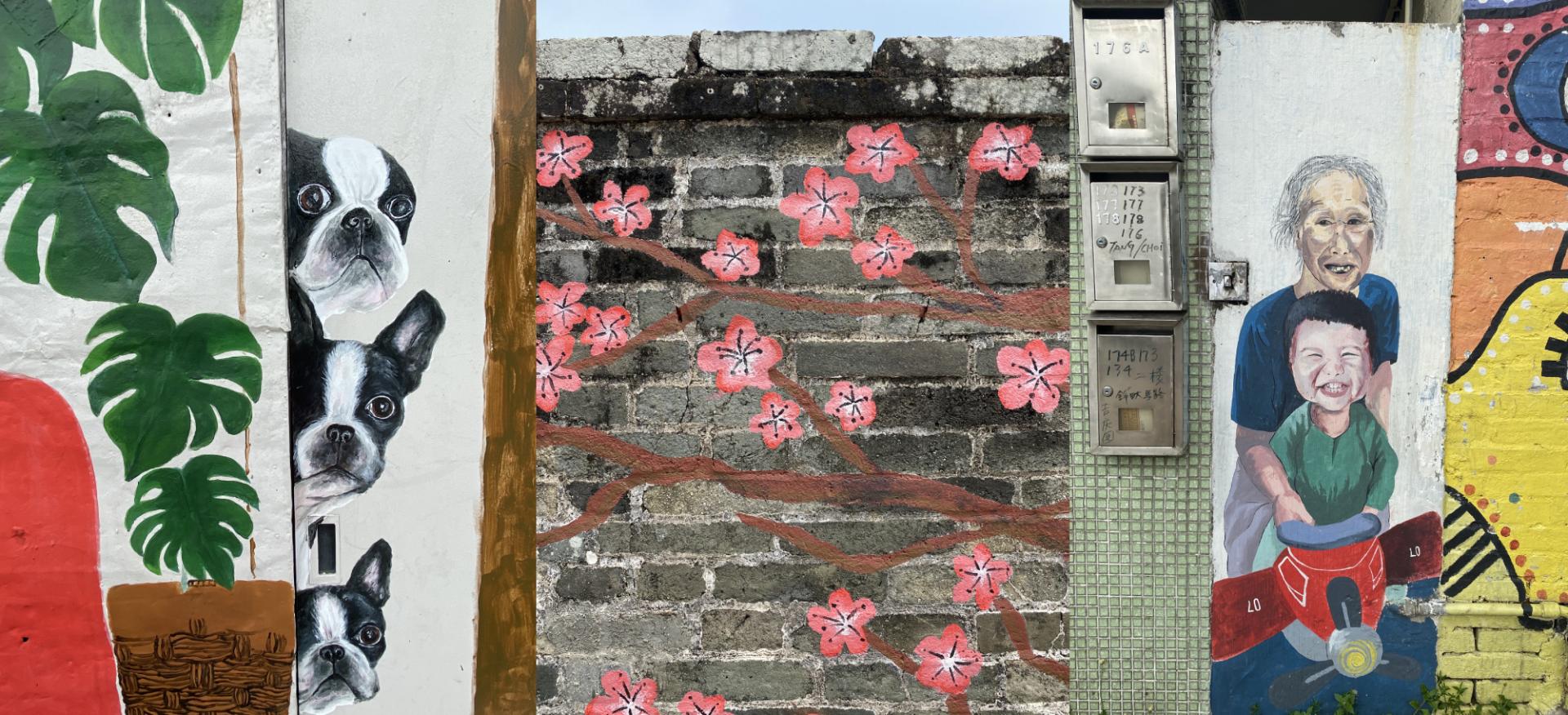 The Kam Tin Tree House is a rare natural phenomenon in Hong Kong, an abandoned house has become completely engulfed by an ancient banyan tree, since the last tenants moved out.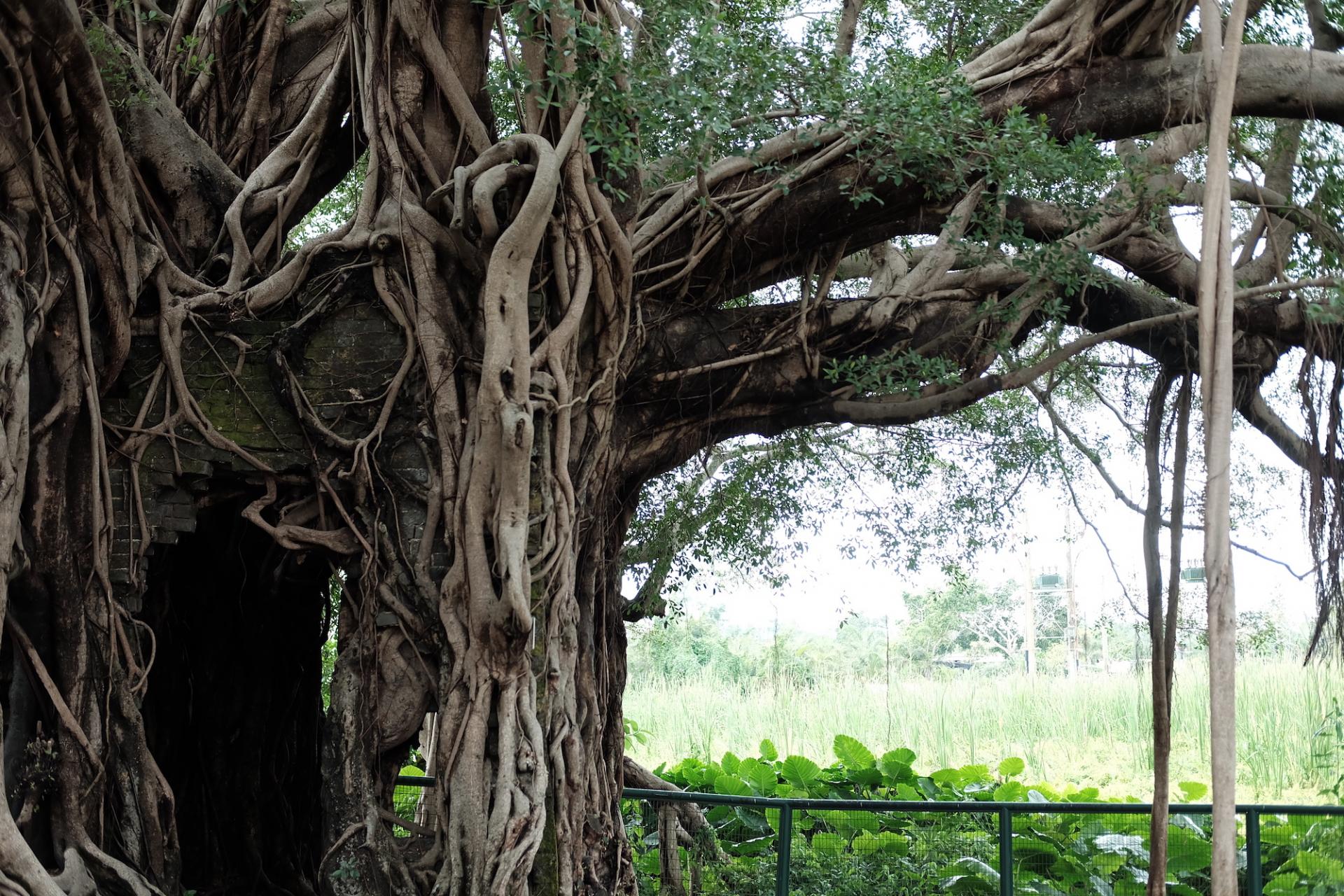 Kam Sheung Road Flea Market is right next door to the train station and full of knick-knacks.
The Richfield is a shopping mall made up of stacked shipping containers, cafe and snack shops, pet groomers, and beauty salons.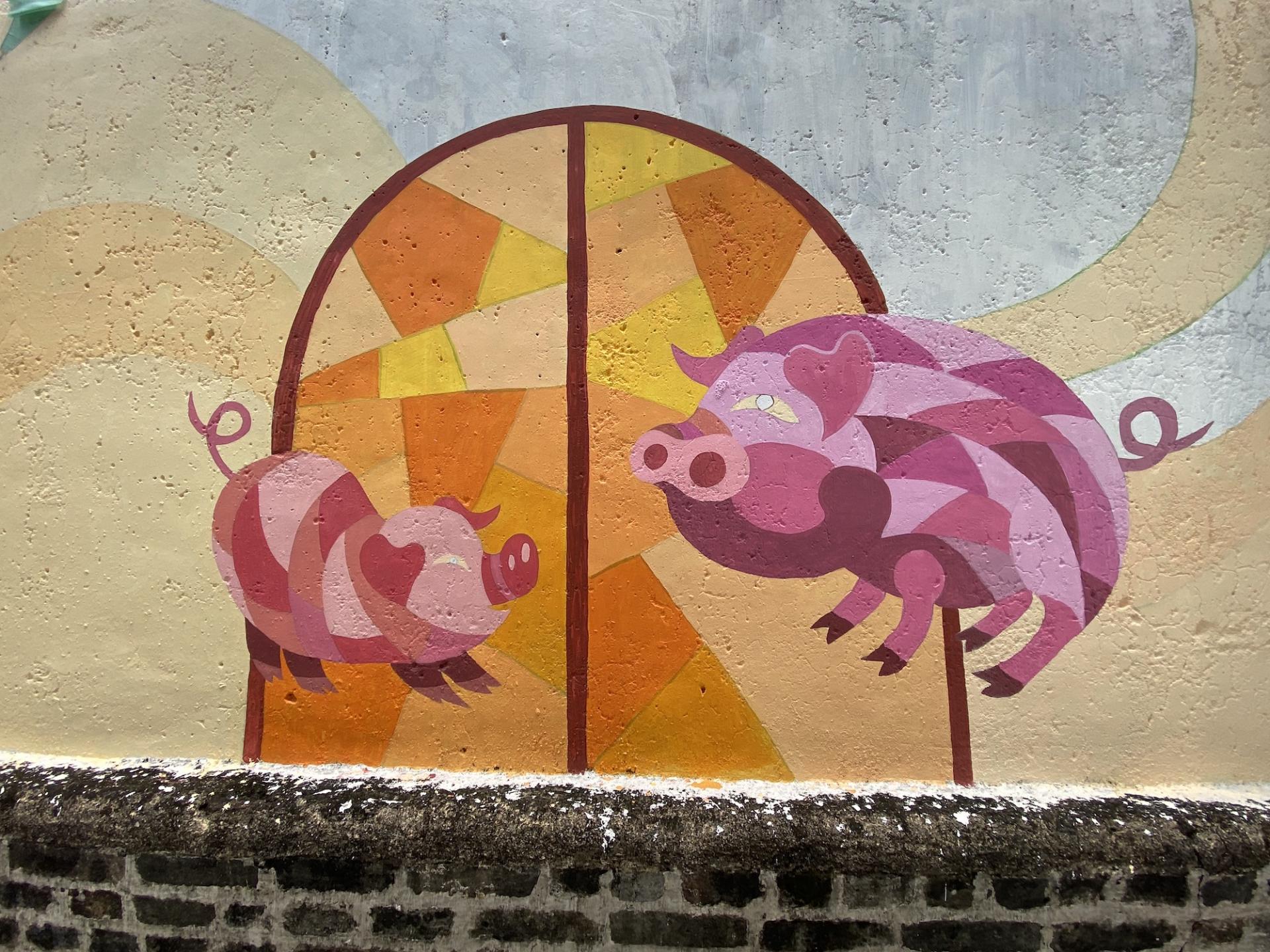 Shui Mei Tsuen Pond is just three minutes away from the iconic Kam Tin Tree House and has been likened to the legendary Bolivian salt flat as the pond's clear, calm waters act as a mirror, reflecting the surrounding mountains and trees.
Beibei Bookhouse is a bookstore and creative space for the owners to share their tie-dying, ceramic works, woodwork hobbies. Visitors are encouraged to bring in a book or two to swop for a home-cooked meal or some organic produce they've grown at their farm next door. They also host "irregular" workshops ranging from sourdough baking, pottery, and mindfulness.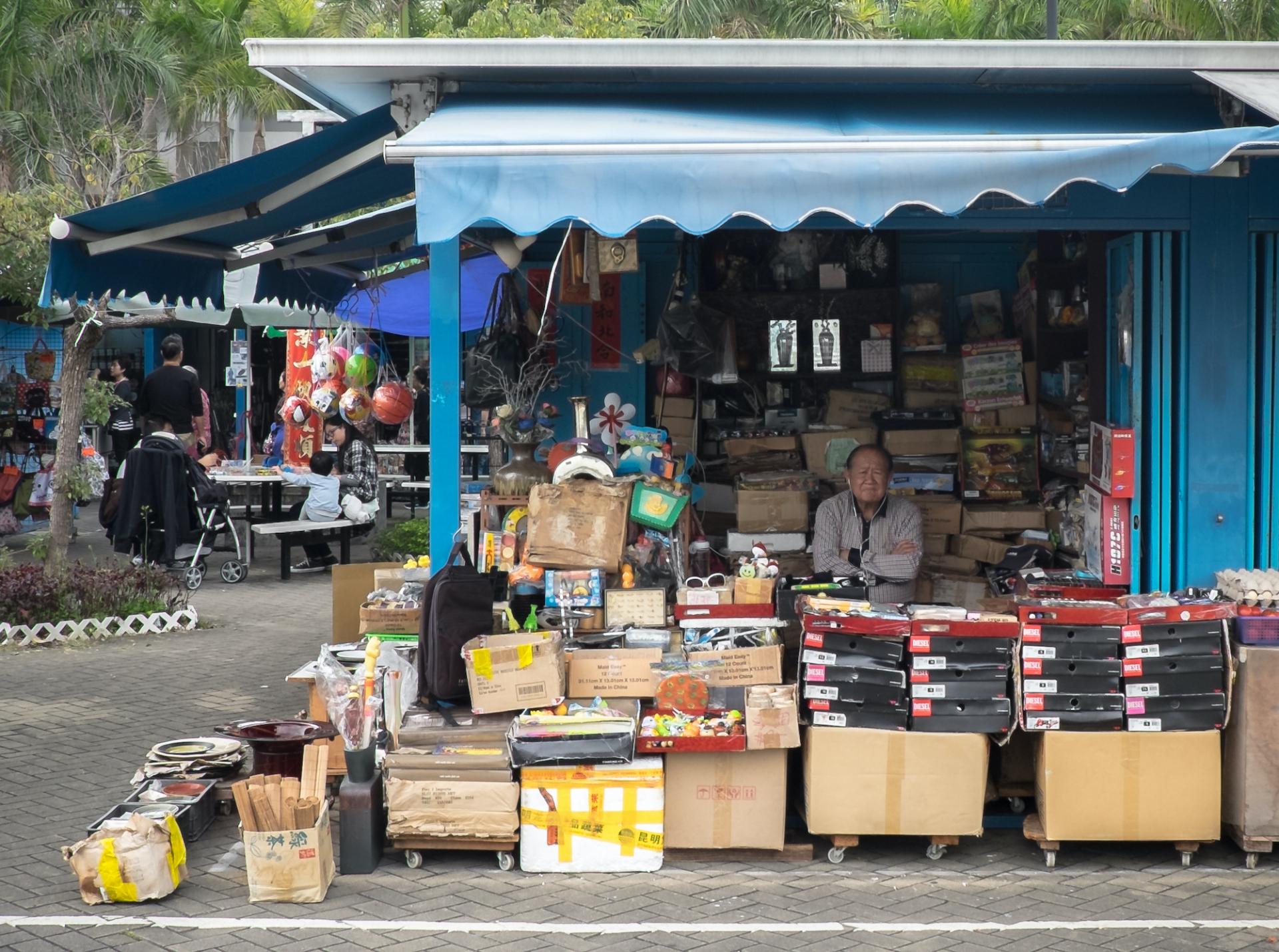 Kat Hing Wai Walled Village has been home to the Tang Clan since the 15th century, and is still home to around 400 descendants, who are Punti people from Southern China during the Song Dynasty.
Other fun things to do include picking pineapples at Go Green Organic Farm and strawberries at Kam Tin Country Club's strawberry farm.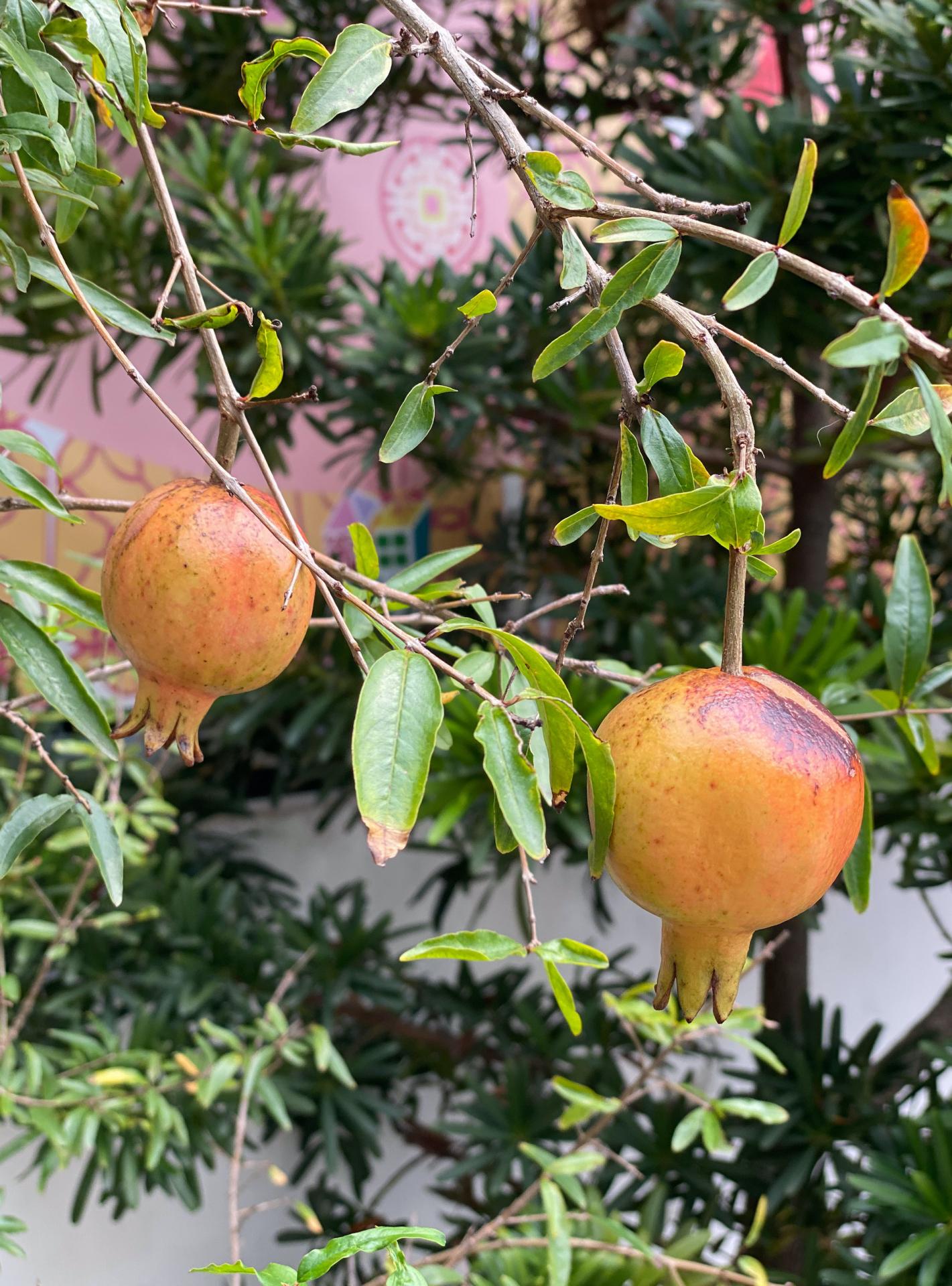 Go Green also has llama-petting sessions, family-friendly workshops and fruit-picking sessions.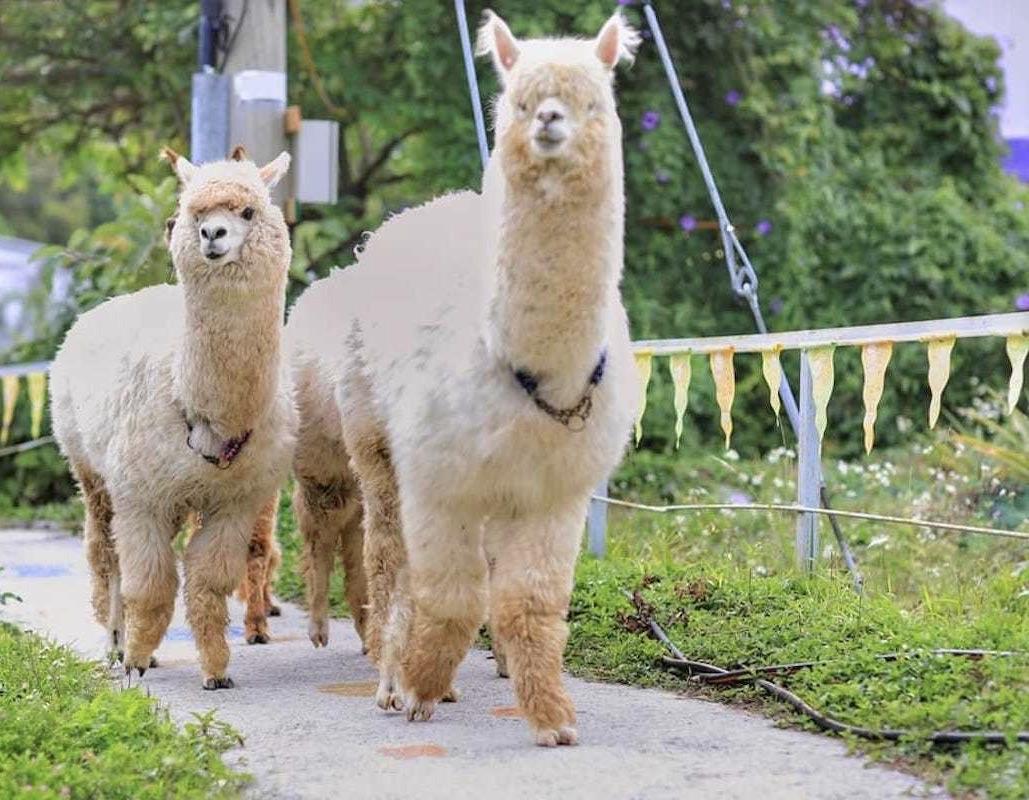 Image Credit: Anji Connell Images
***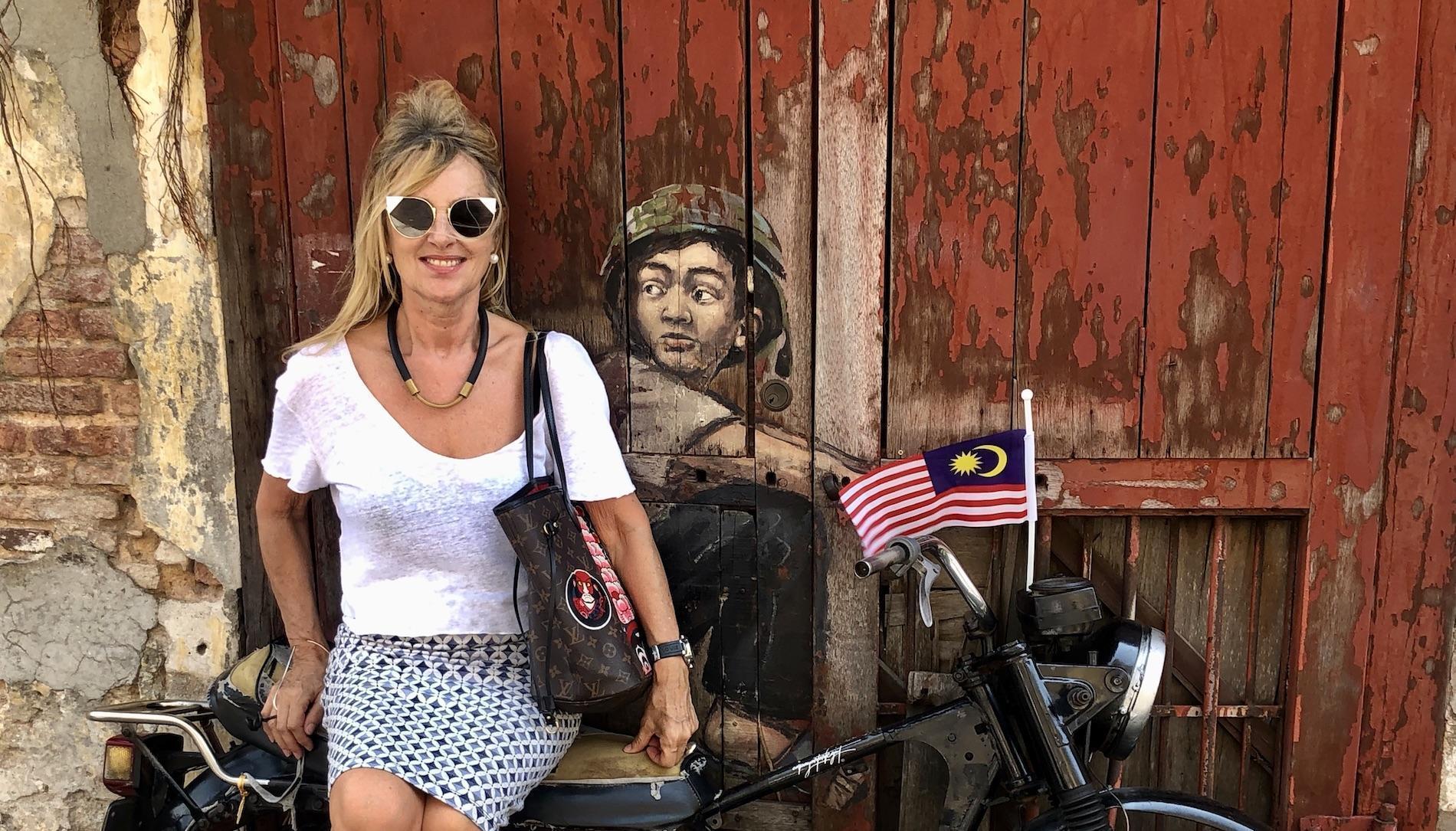 Anji Connell is an interior architect, garden designer and self-proclaimed nomad who regularly writes about art, design, lifestyle and travel from her globe-trotting adventures. Known for her bubbly persona and even more exuberant sense of style, Anji's portfolio spans everything from interior styling to furniture and landscape design for some of the world's most beautiful spaces. For now, you will find her @anjiconnell_acidplus and anjiconnellinteriordesign.com bingeing on future travel plans from her designer chair.