Sham Shui Po is Hong Kong's old garment district that boomed in the '60s and '70s.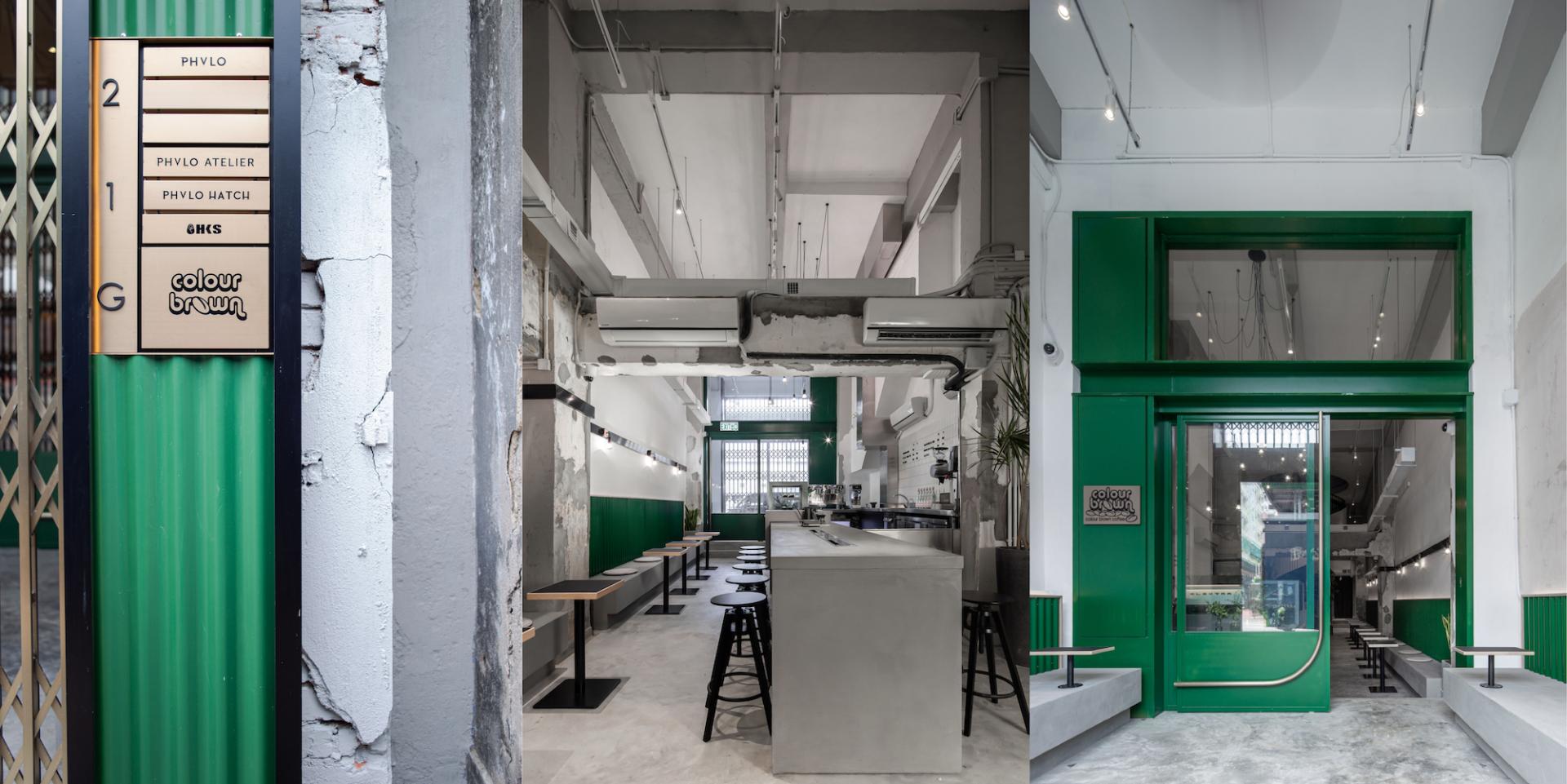 Vestiges of this industrial hub are the myriad fabric wholesalers, and a vibrant local dining scene renowned for its cheap and cheerful eats.
Sham Shui Po's colourful and characterful streets are densely packed with Tong Lau (old tenement buildings), and lined with an eye-boggling array of shops and market stalls, all brim-full with fabrics, leather, ribbons, and buttons.
Already a fascinating area to explore a new generation of creative entrepreneurs has brought a new dynamism to the area through galleries, stylish designer-maker shops, and cool cafes.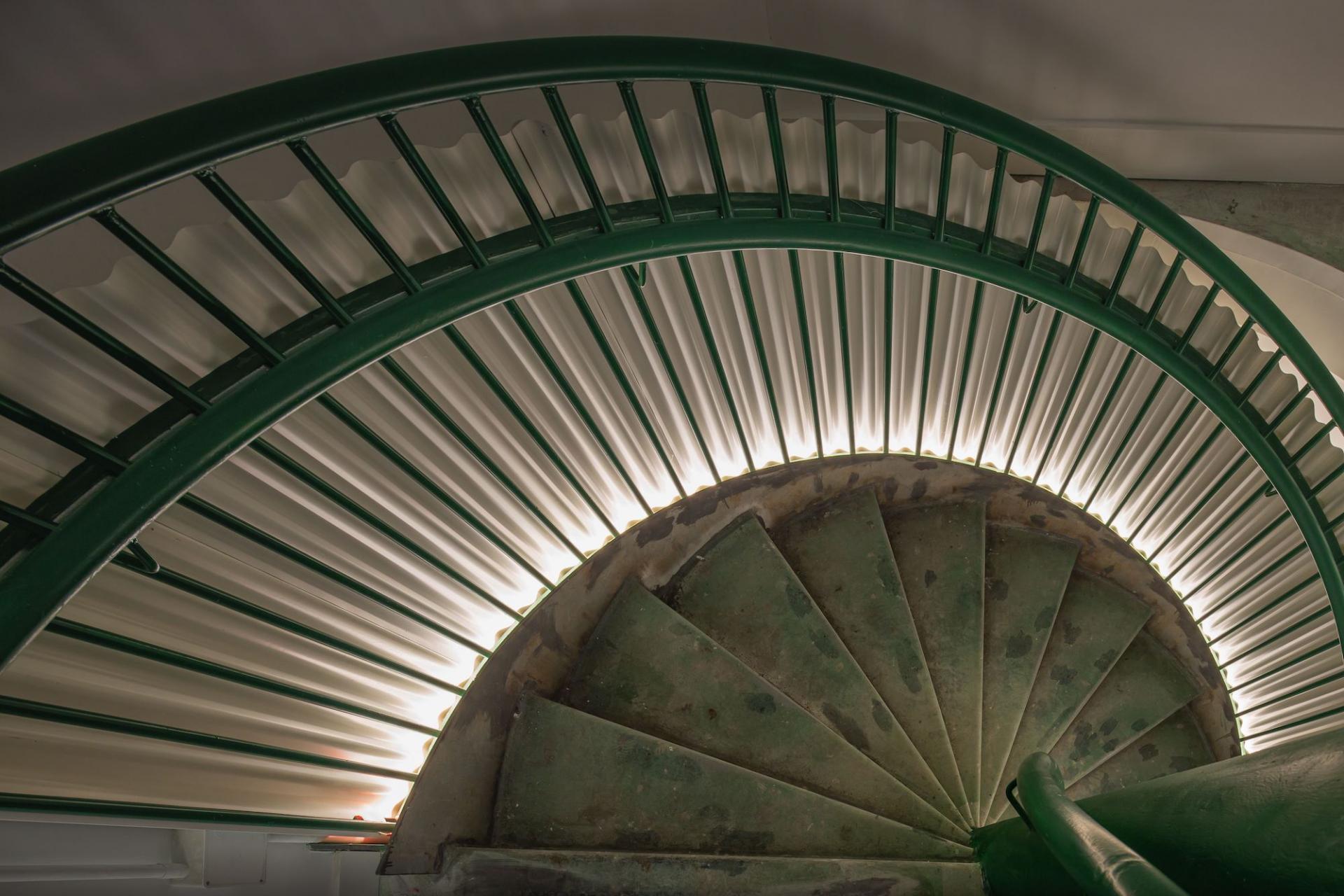 Joining them is Colour Brown X PHVLO Hatch - a fabulous new coffee shop and part or the creative collective PHVLO Hatch – a sustainable fashion brand founded by Johanna Ho, who aspires to give back to the community through educational programmes, developing skills, and creating job opportunities in fashion, film, music, art, and design.
The ground floor cafe is a collaboration with the coffee makers Colour Brown, who actively promote sustainability in the coffee industry and has a shared vision in rejuvenating the Sham Shui Po community.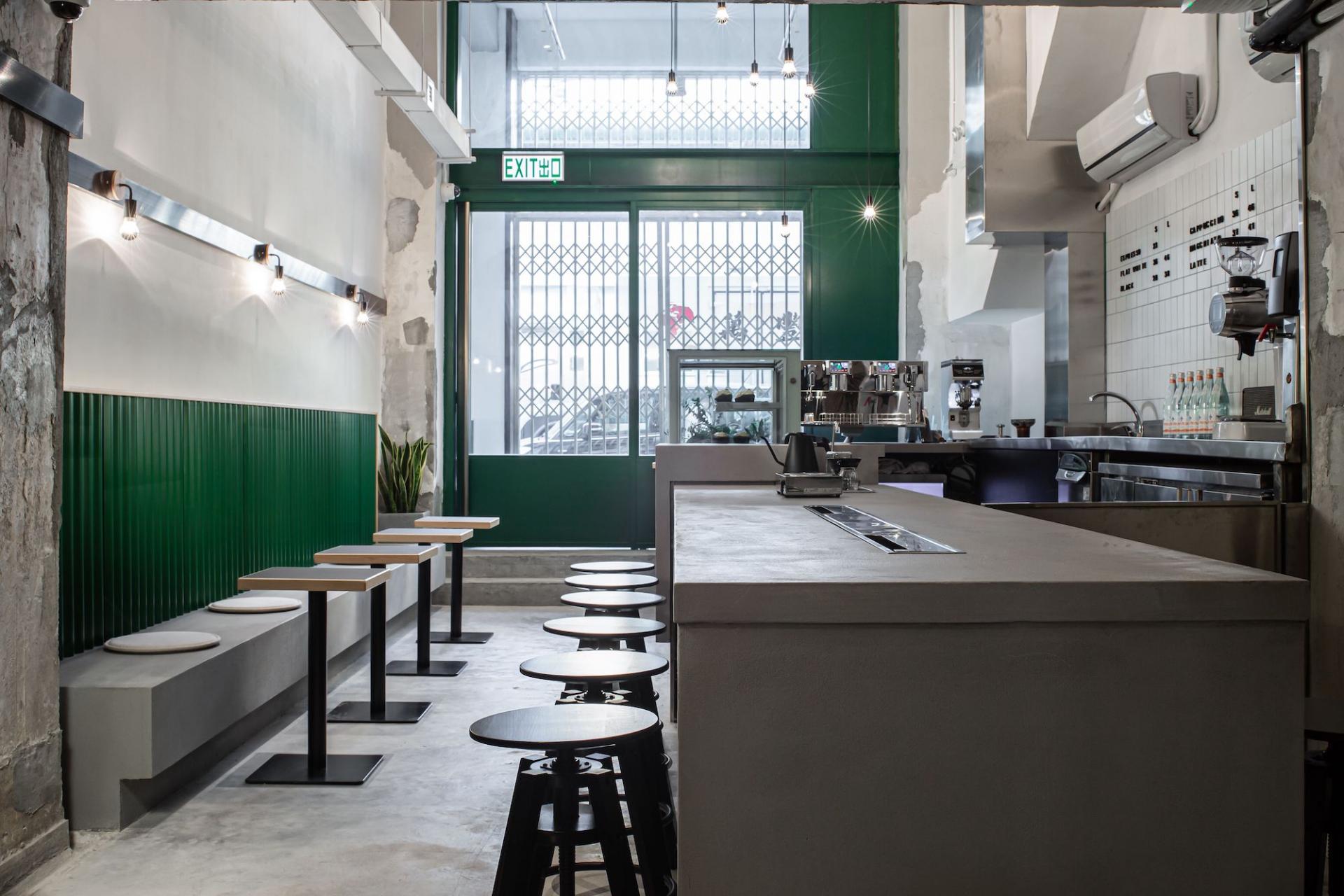 PHVLO Hatch have taken over a 6,600-square-foot, three-story 1970's Tong lau, which rather fittingly was a fabric warehouse. And rather than knocking it down, in typical Hong Kong fashion and replacing it with an ersatz or generic new build, PHVLO Hatch appointed Hong Kong design team, the Good Studio, to restore it.
This they have done beautifully, retaining the existing architectural interior features, including a beautiful spiral staircase and the fabulously lofty 4.8-meter-high ceilings, and the original structural beams, heritage flooring. Leaving the walls unfinished to reveal the imprints and imperfections from their previous life and preserve the essence of the building.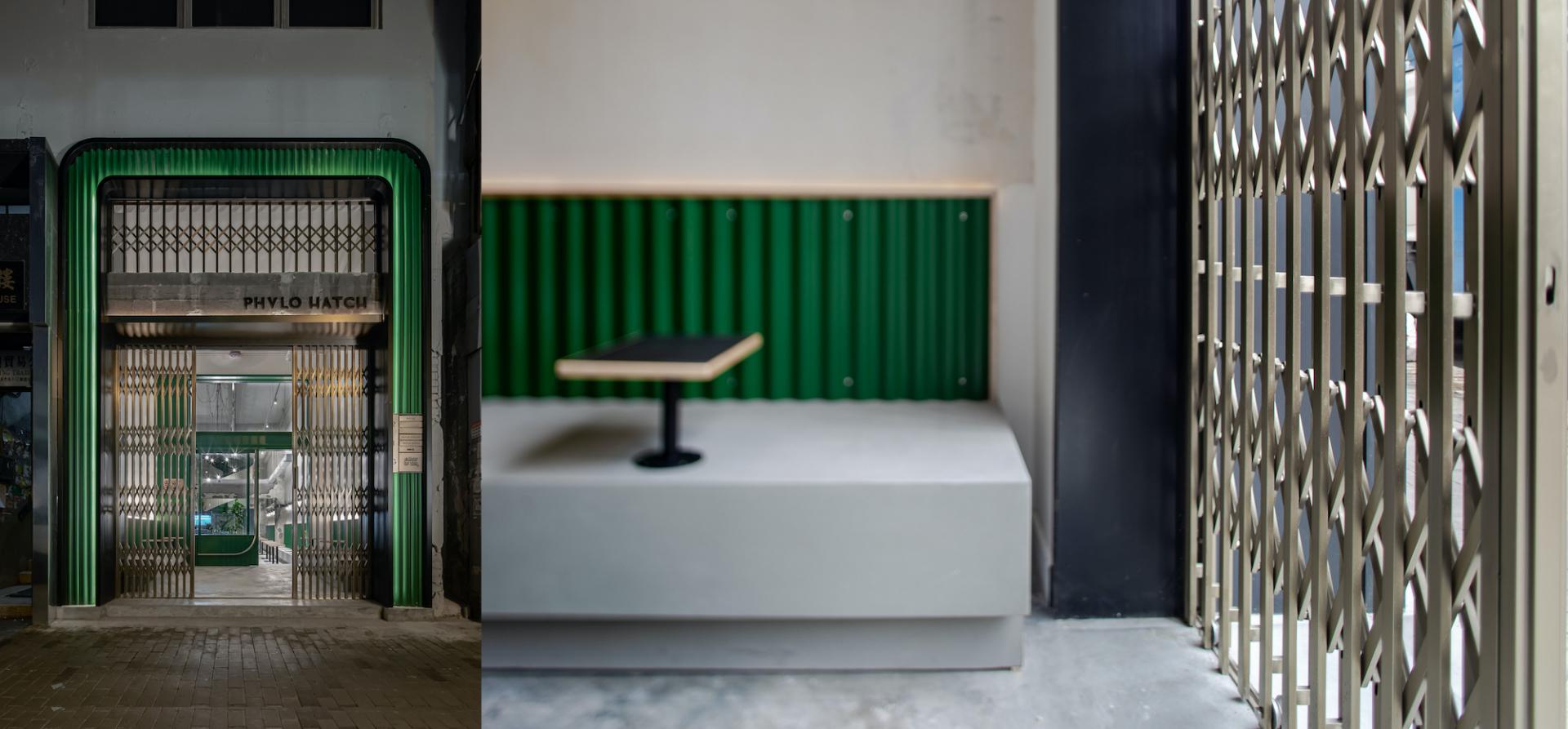 The industrial aesthetic has been complemented and contrasted with clean lines and edgy modernity through a striking and bold use of colour; namely dark green, silver, and black. The bursts of dark green reference the Sham Shui Po MTR station's tiling, and reflect the design trend of green accents in the 1960s and '70s.
A striking double-height entrance door framed in green corrugated steel complemented by decorative iron grilles familiar to Hong Kong identifies the space from the street.
The main shopfront in green metal is set back, leaving a spacious light-filled semi-open outdoor area. Smooth concrete bench seating runs along the side walls with green corrugated iron backing. The look is clean, sharp, and stark, it's unexpected and wholly captivating. Convenient small tables sit on the benches that cleverly maintains a feeling of spaciousness – as the floor space is left uncluttered. Blond wood trim softens the overall look and brings a natural element to the mix.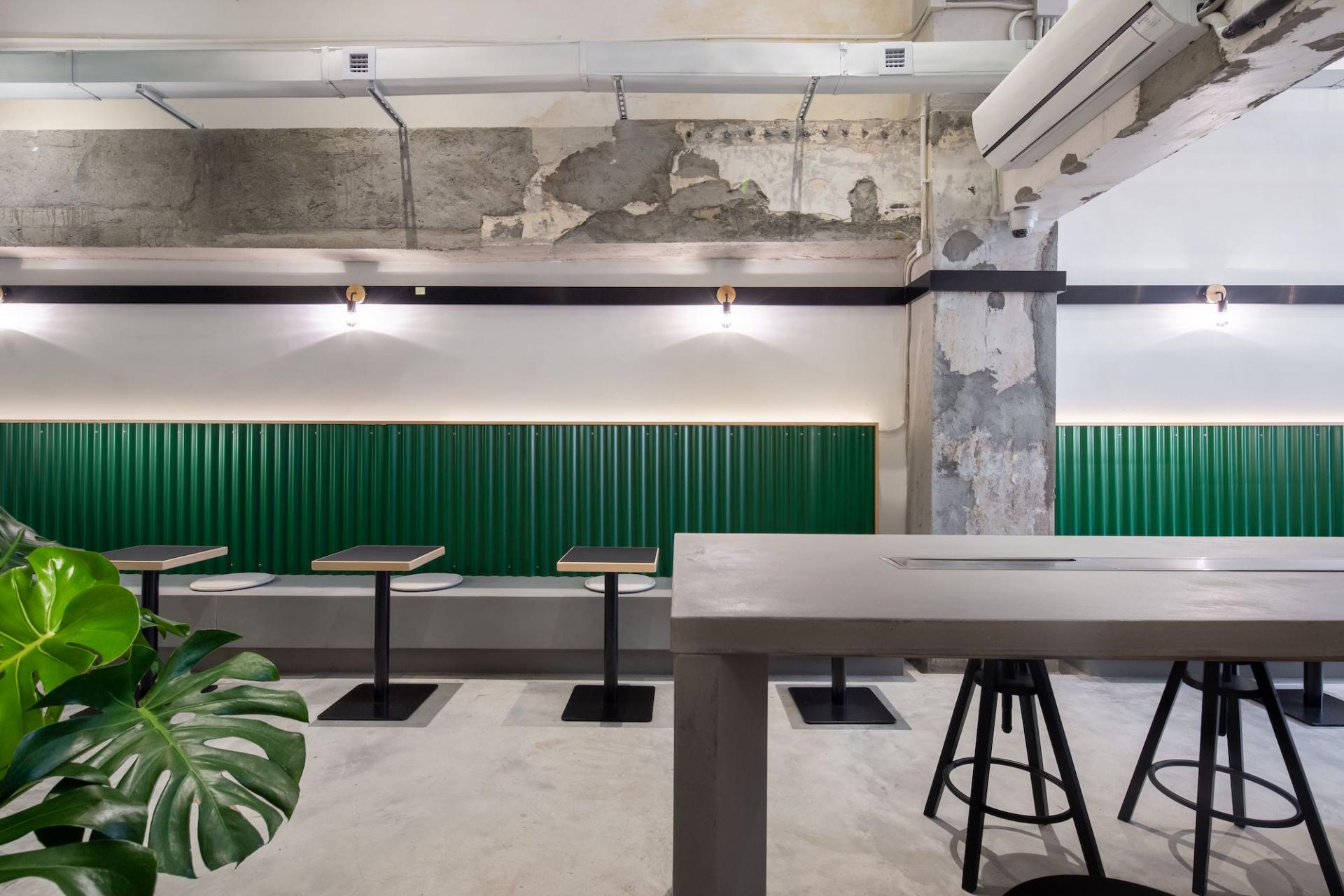 Upon entering the cafe, your eye is immediately drawn to the handsome spiral stairway at the back of the long open room. It has a real wow factor enhanced by the refined design and the minimal colour and material palette. Silver corrugated steel wraps the staircase, lending it a lightness. Simultaneously, the side strings and the underside of the steps are clad in green, and meticulously executed lighting highlights and emphasises its shape.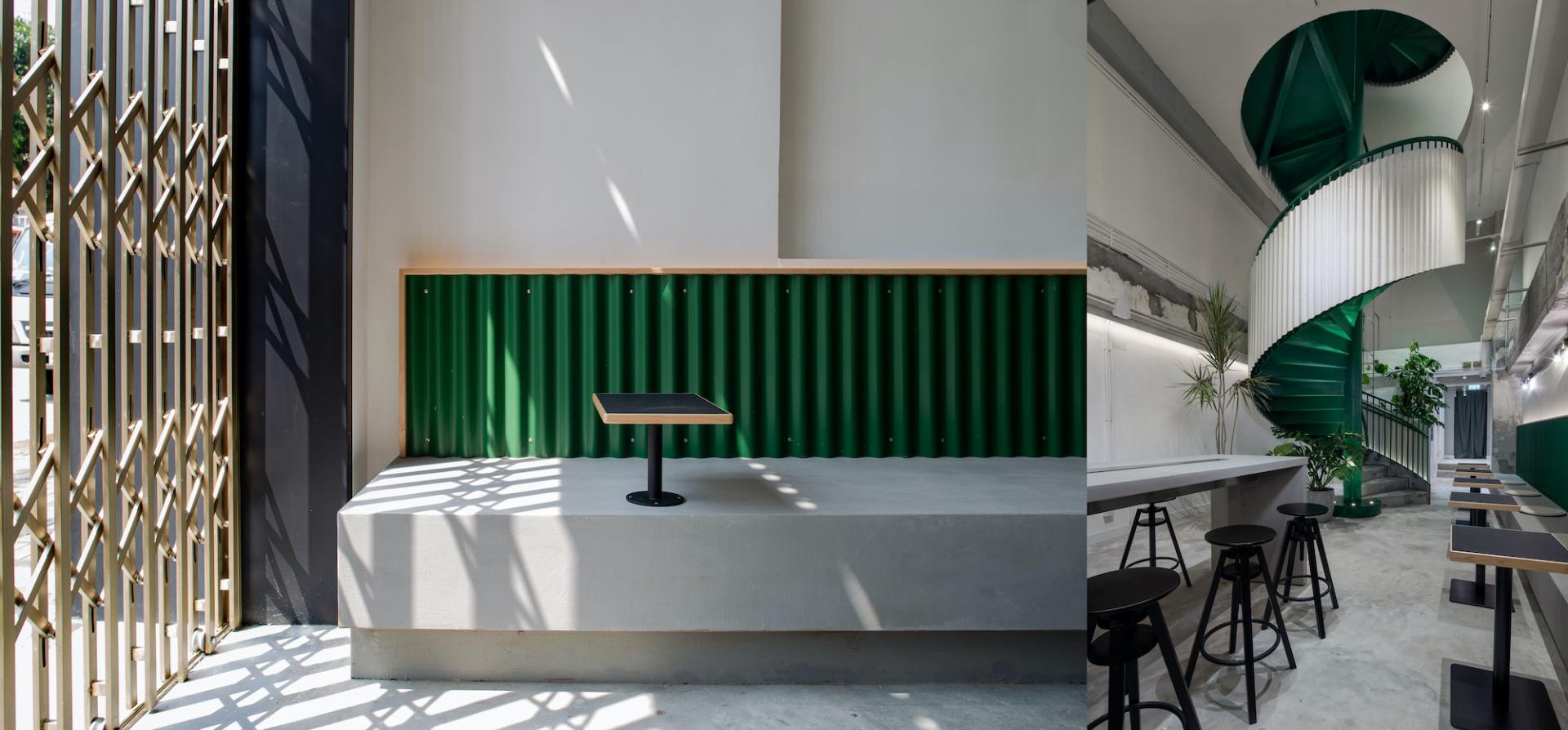 On the left side of the room a long concrete communal table complemented with black wooden stools has a concealed channel for phone and laptop cables making it a perfect place for working. More intimate bench seating runs along the opposite wall, which is again offset by the sharply contrasting corrugated green steel.
This is definitely the place for design and coffee lovers and another great reason to go to Sham Shui Po.
Unsurprisingly the Good Design team has already received a Silver Award from DrivenxDesign and, in February, received a Social Award by the FRAME jury at the FRAME Awards 2020.
Image Credit: Colour Brown X PHVLO Hatch
***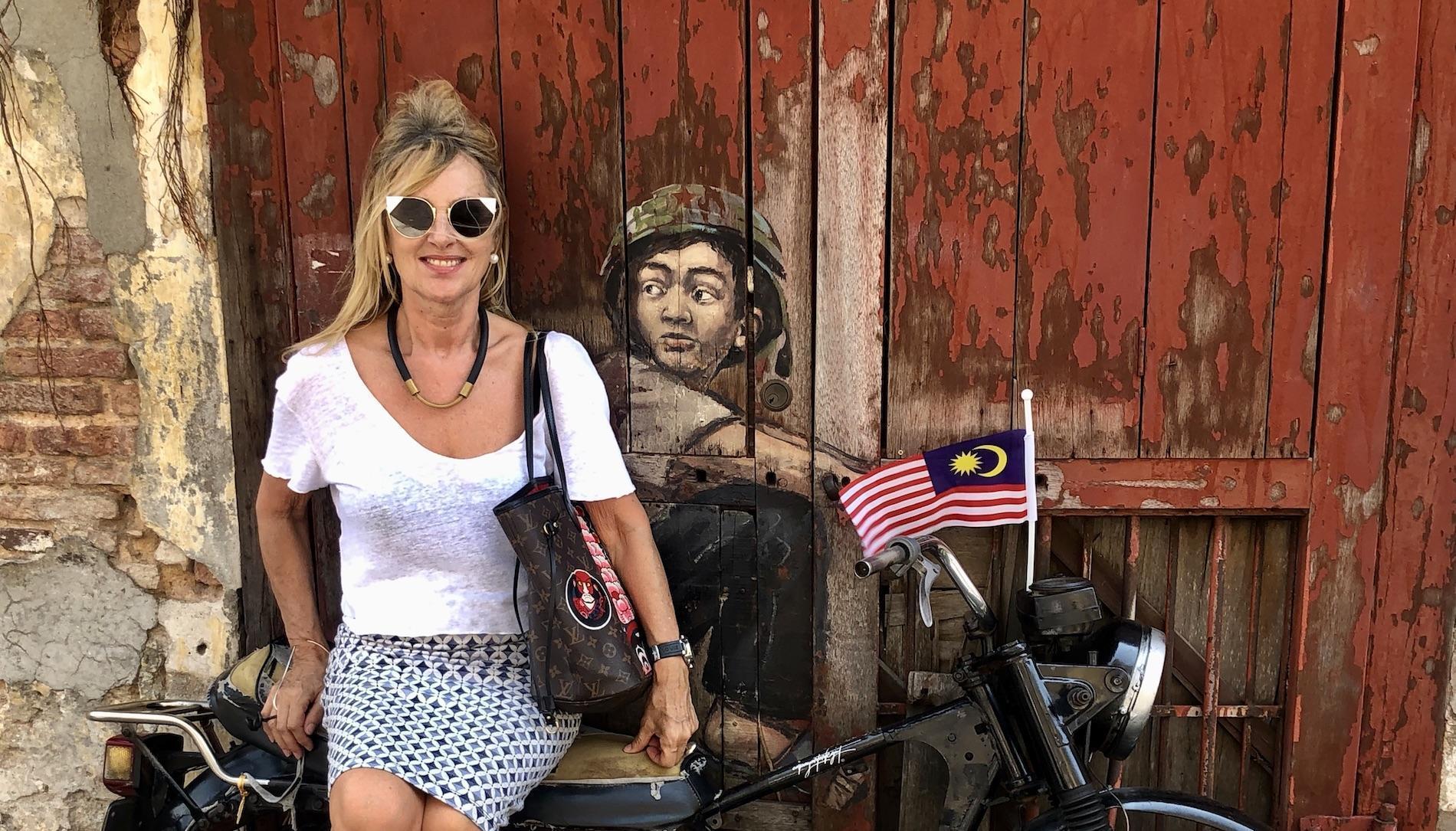 Anji Connell is an interior architect, garden designer and self-proclaimed nomad who regularly writes about art, design, lifestyle and travel from her globe-trotting adventures. Known for her bubbly persona and even more exuberant sense of style, Anji's portfolio spans everything from interior styling to furniture and landscape design for some of the world's most beautiful spaces. For now, you will find her @anjiconnell_acidplus and anjiconnellinteriordesign.com bingeing on future travel plans from her designer chair.