Sham Shui Po is one of Hong Kong's oldest districts and the heart of its textile manufacturing industry, that boomed in the 1950s and 60s. Family-run garment businesses have plied their trades for generations; even the street names have related names-Nam Cheong Street (Ribbon Street), Tai Nan Street (Leather Street), and Chau Street (Bead Street).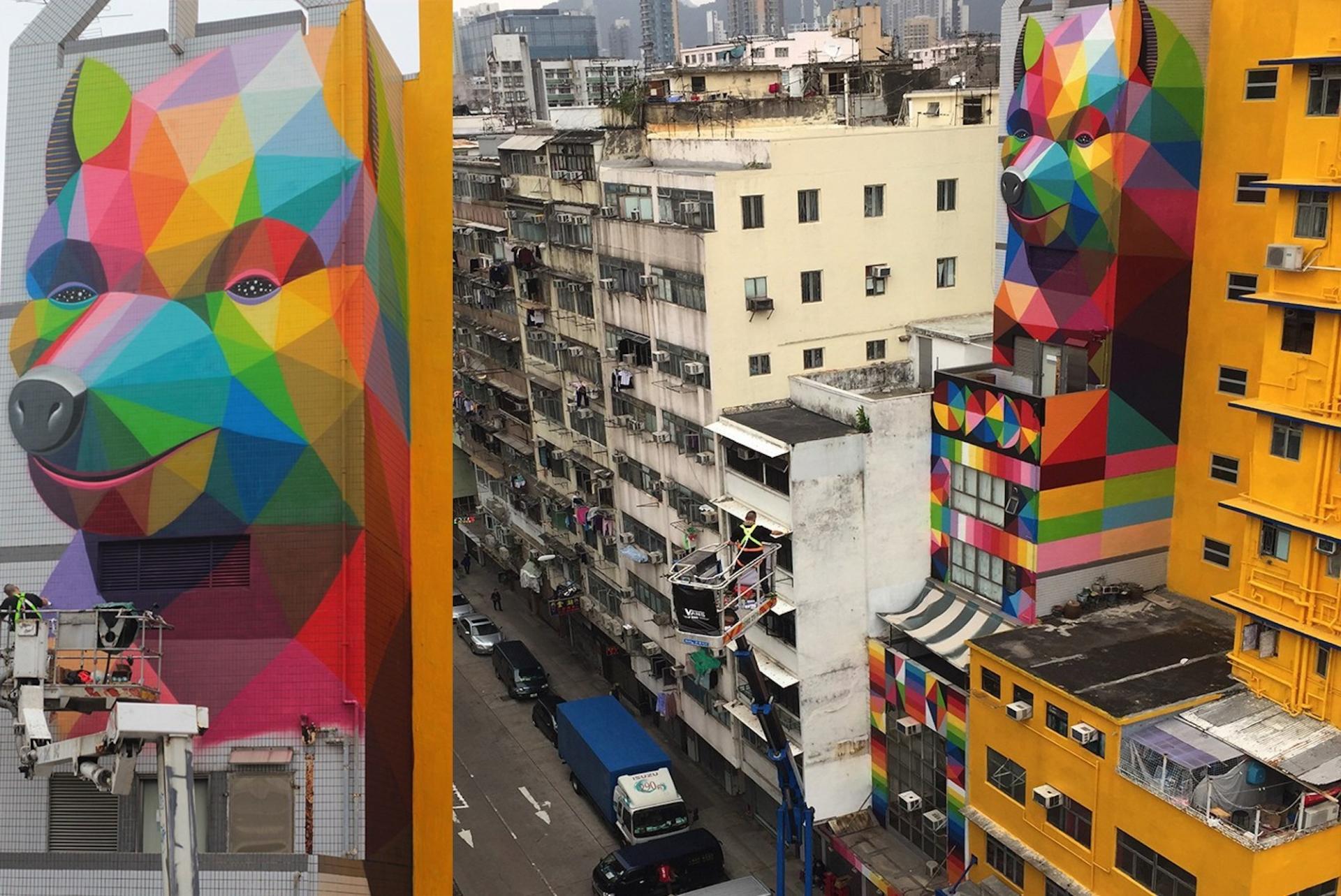 Although the industry underwent a downturn in the 80s, the area has remained popular with designers and artisans, thanks to the sheer variety and affordability of the fabrics available to a new generation of creative entrepreneurs bringing an added layer and vibrancy to the mix.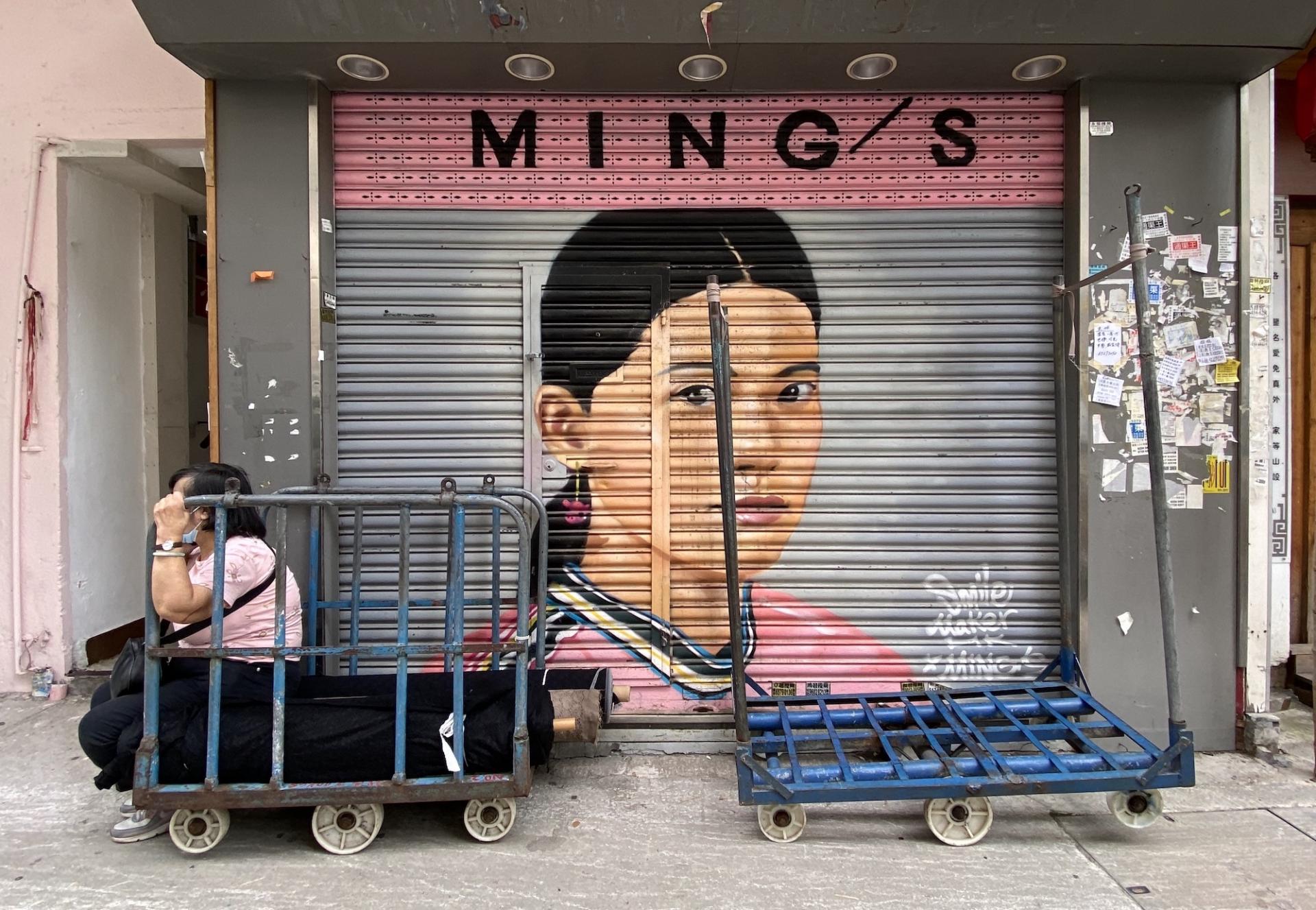 The area is pulsing with life, and colour, it's an eclectic mix of old and new, with a fascinating blend of architectural styles plus a rich cultural heritage. The streets lined with old tong lau are jam-packed with a mishmash of shops and hawker stalls selling haberdashery goods, fresh fruits and vegetables, meats, and copious cheap and cheerful eats. It is also home to one of the cheapest Michelin-starred dining experiences in the world, especially famed for their baked barbecue pork buns.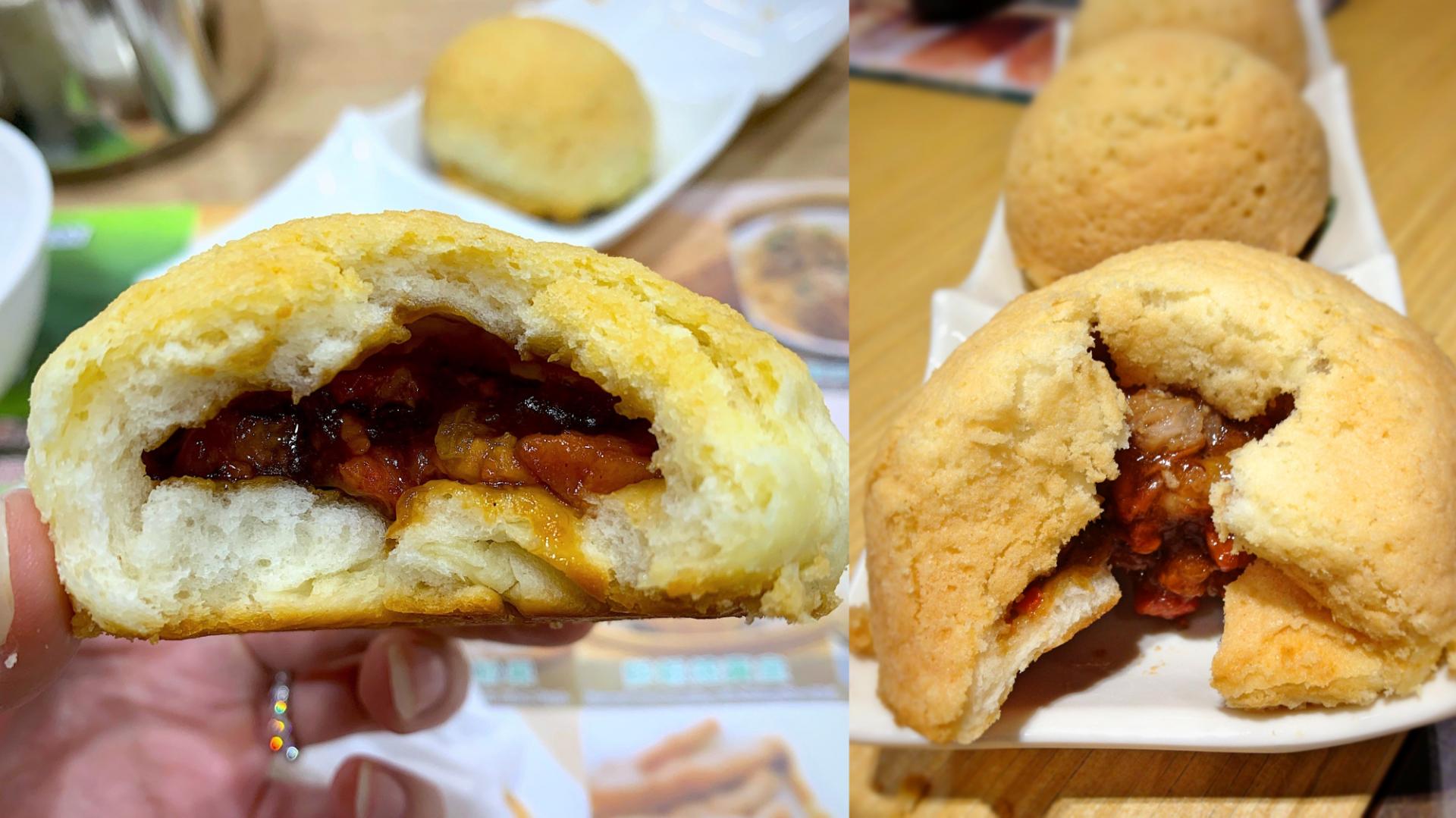 Pei Ho Street's bustling wet market is a perfect place to experience Sham Shui Po, like a local. And Yen Chow Street Temporary Hawker Bazaar has survived the elements for over 40 years beneath corrugated metal, plastic sheets, and tarpaulins; it's brimful with roll upon roll of textiles in every colour, pattern, and fabric.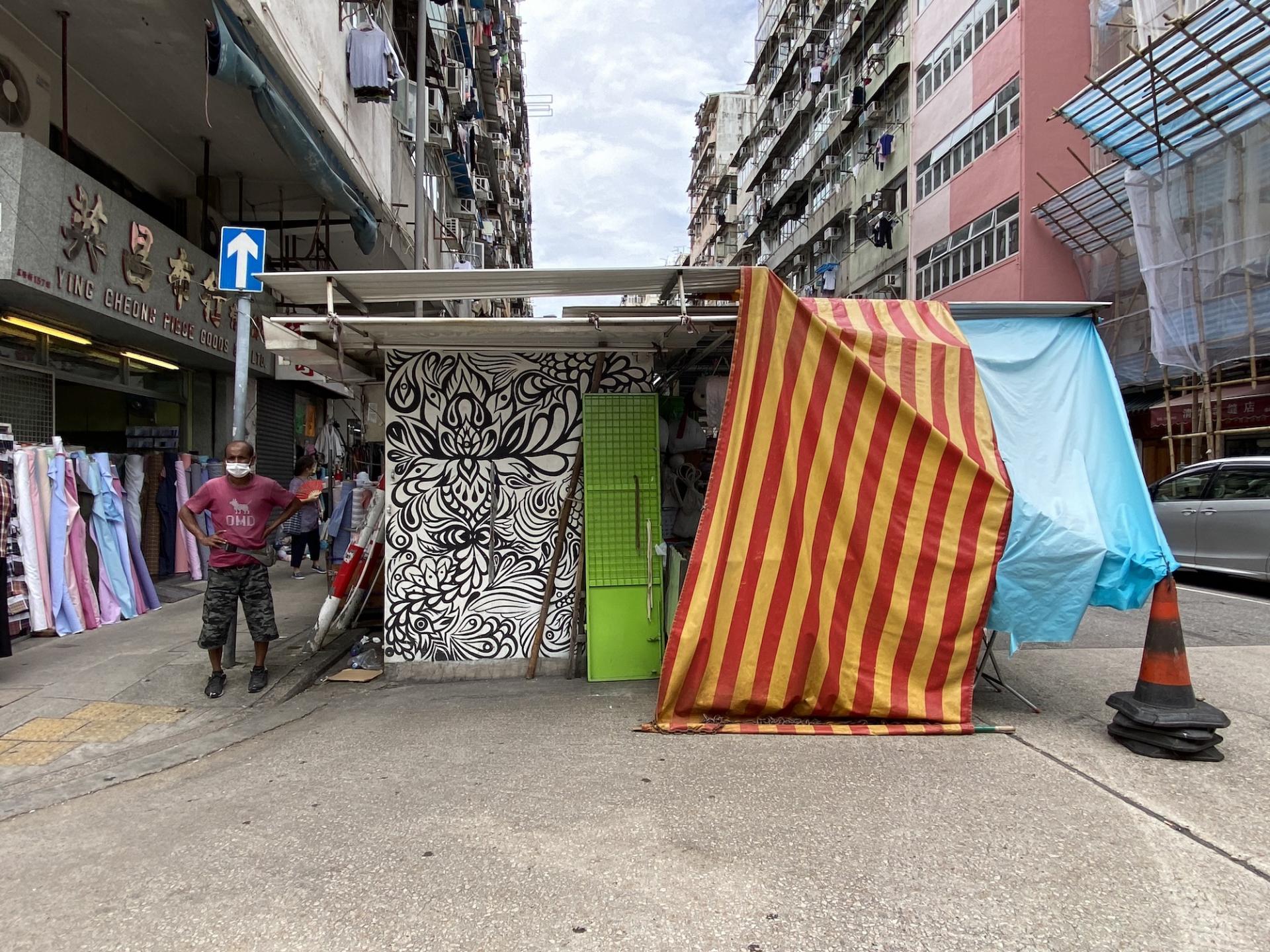 Cheung Sha Wan Fashion Road boasts a wide array of shops selling materials, buttons, embellishments, and ready-to-wear pieces at wholesale prices - you can lose hours sifting through the dizzying range of bits and bobs, and garment related goods.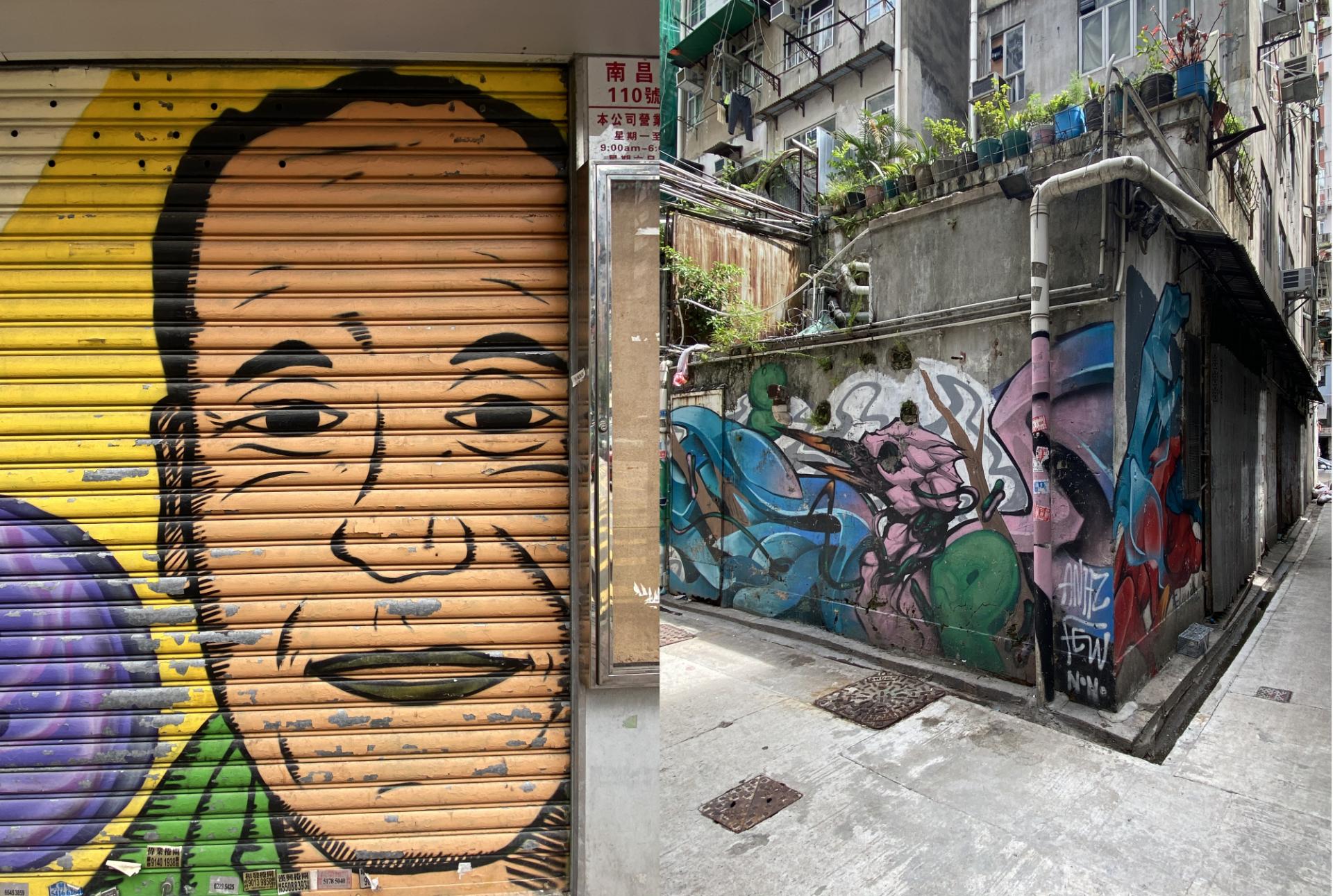 Specialist shops include Wong Kee Flea Market, a tiny little store on Fuk Wing Street, a treasure trove of toys, stationery, party décor, and other fun knick-knacks. Brothers Leathercraft on Tai Nan Street offers fine Italian leathers, tools, and accessories for aspiring craftspeople. The store also operates a workshop near its flagship store.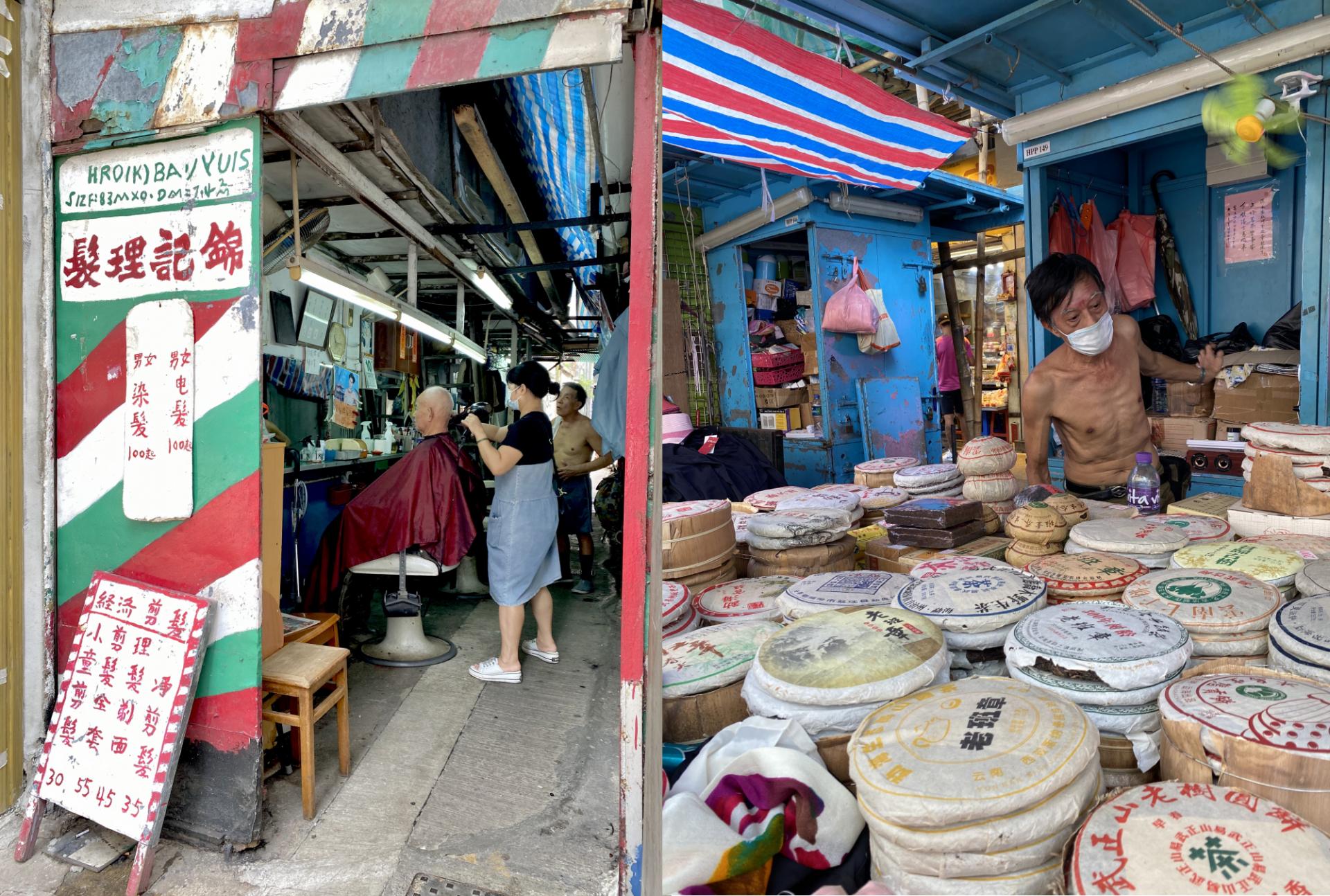 The streets have a fair smattering of Street Art too, mostly from Hong Kong Walls (HKwalls) Street Art Festival in 2016 when they brought 32 local and international artists to the Sham Shui Po streets; following the HKwalls art map is another way to explore this fascinating hood.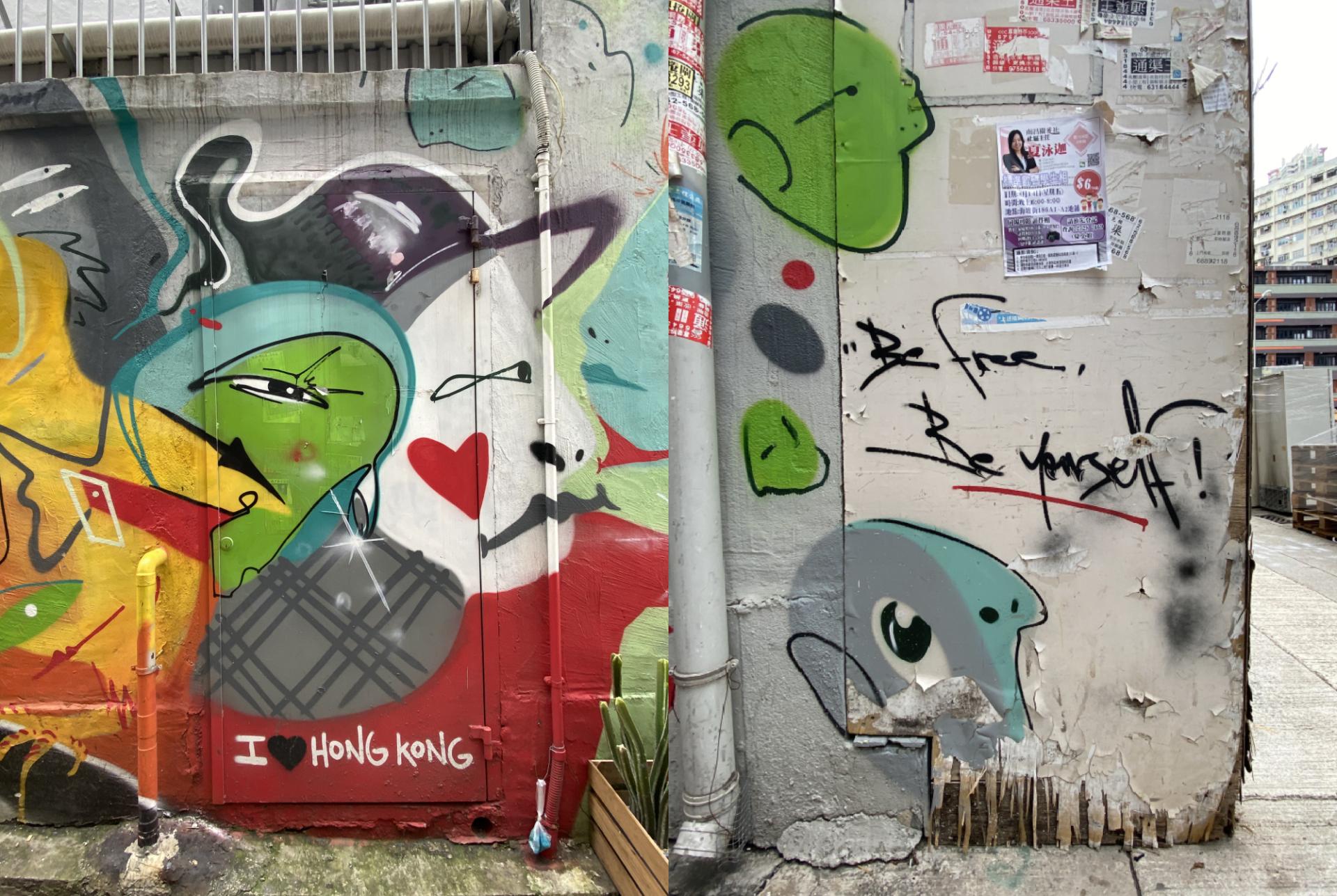 A new generation of creatives and entrepreneurs are integrating into the fabric of the area. Tai Nan Street is the central hub for designer-maker stores, galleries, and a slew of hip coffee shops. Michael Tam paved the way through his Cafe Sausalito in 2014.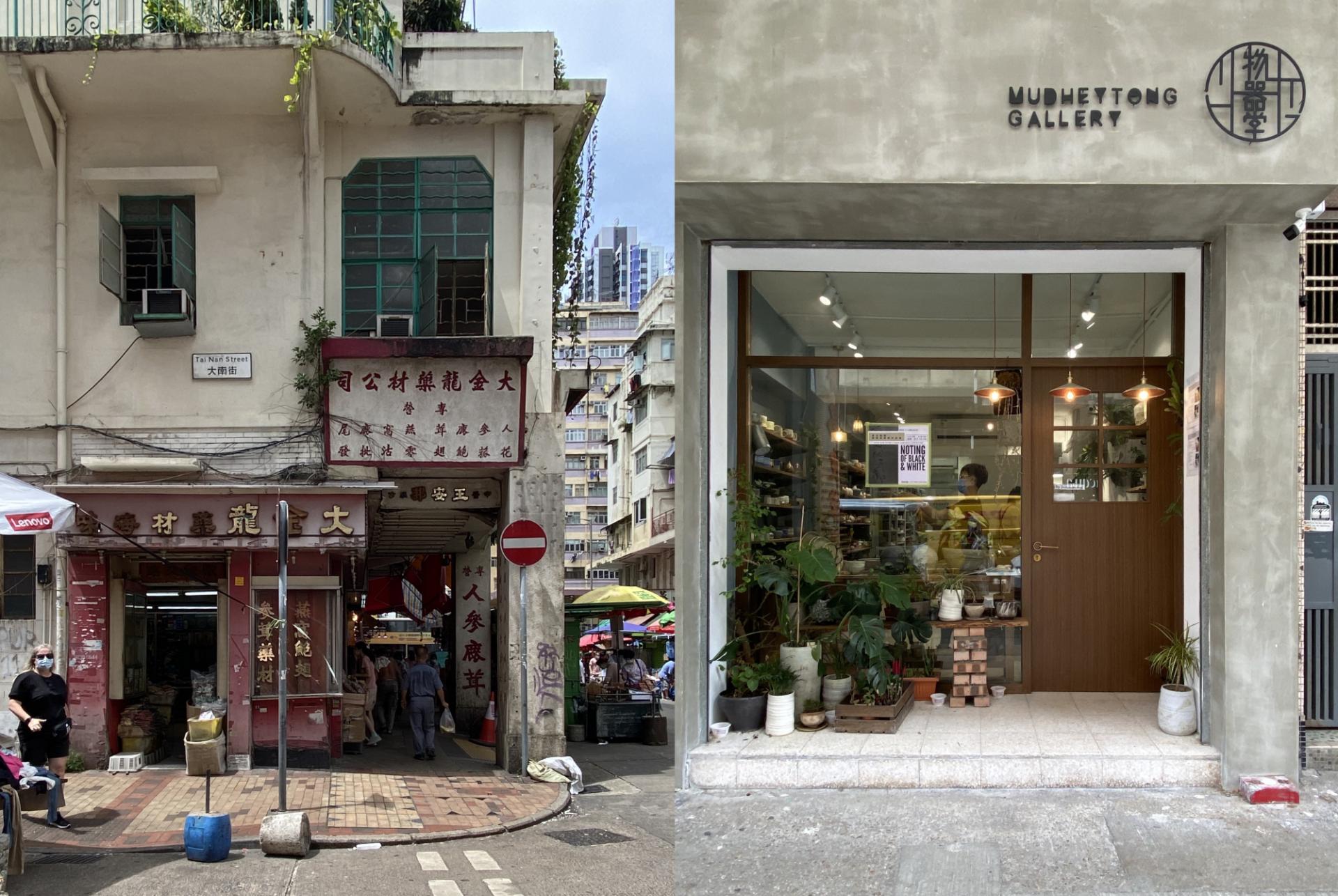 Growing up between San Francisco and Sham Shui Po, Michael Tam knew the charms of the neighbourhood well – the cha chan tengs, the wholesale fabric shops, and its authentic vibe. But having returned to the area, he craved a place to hang out and linger over a good coffee — something he had enjoyed in San Francisco-and the rest they say is history.
His little slice of Californian coffee culture in his Cafe Sausalito has since become a mecca for coffee holics to enjoy single-origin pour-over coffee and the Cucumberano, a cucumber flavoured Americano and soda water concoction. The cafe serves as a community hub, hosting art shows and live music at the weekends.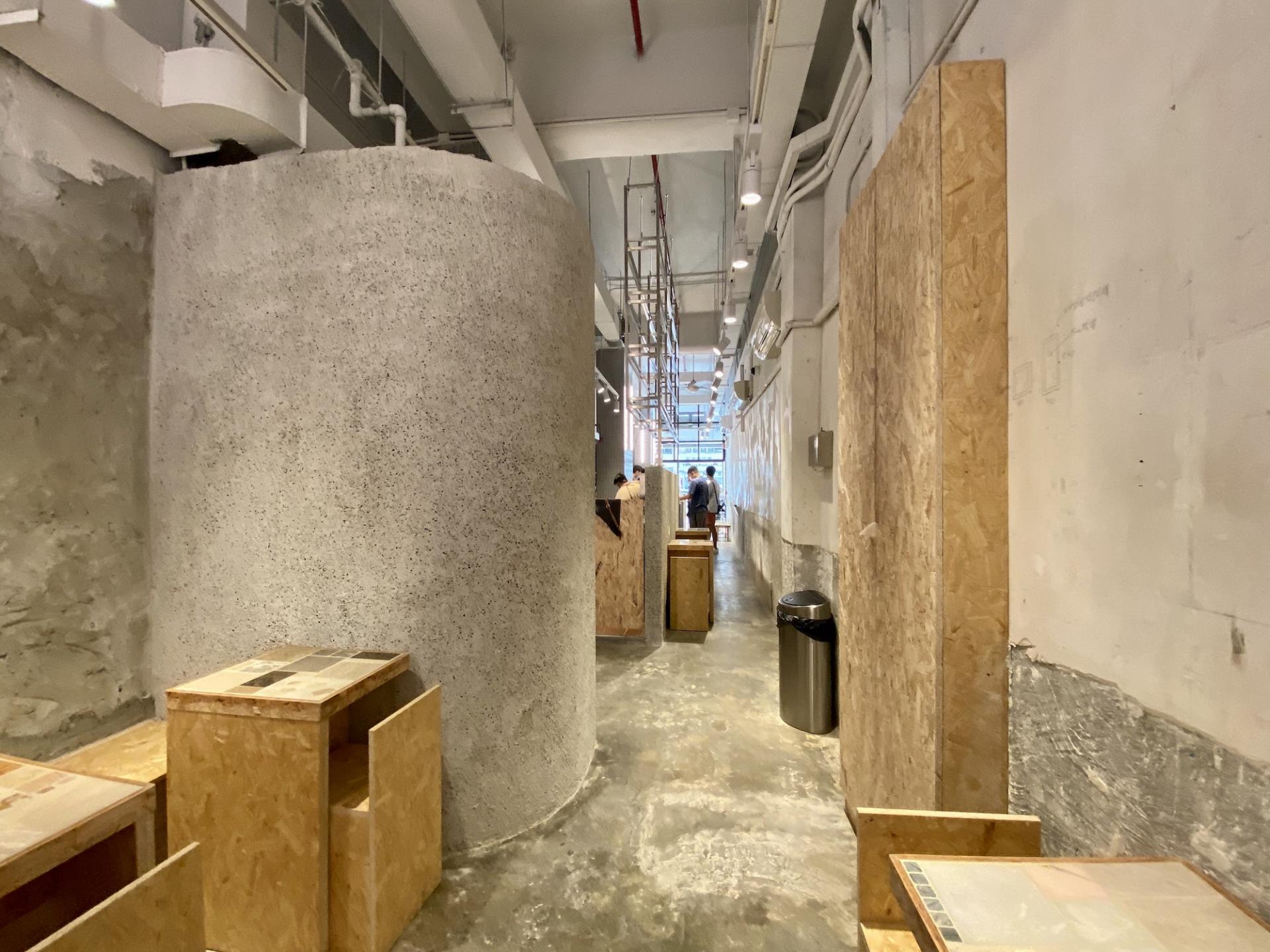 And in a recent reinvention, Café Sausalito has transmogrified from a moth (a much-loved one, however) into a butterfly – its wooden interior has been stripped away, replaced with a new raw, tactile, and bold intervention. The design is a collaboration between architect Natasza Minasiewicz and her former student, interior designer Jennifer Hu of NNEE Studio.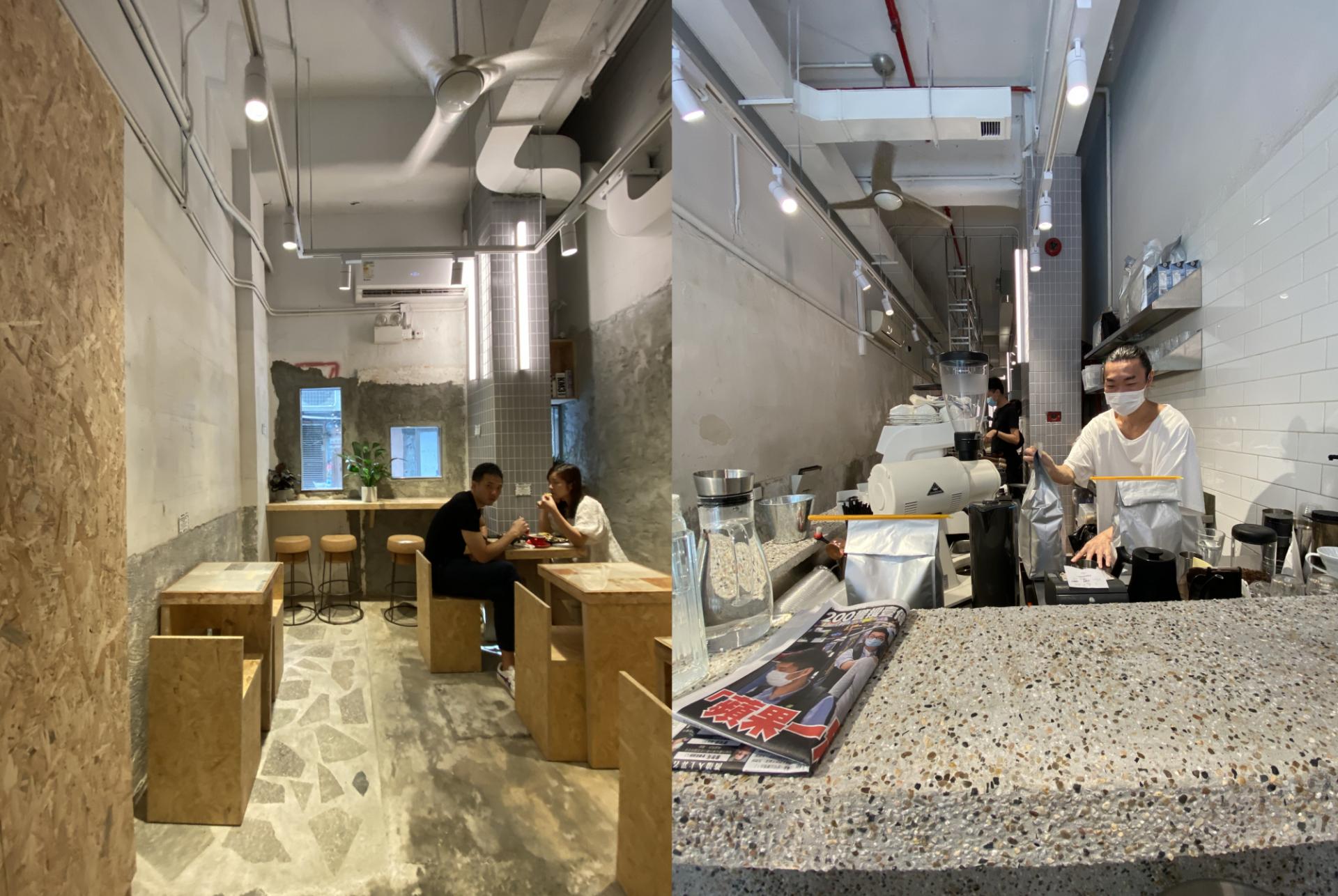 The subtle colour palette in the cafe comes from its materiality — raw cement and plaster walls, concrete floor, and custom furniture in oriented strand board (OSB).
All contrast with the pebble wash that was once used liberally throughout Hong Kong; now a dying trade. It is a modest yet remarkable material in that each piece is unique and demands a high standard of craftsmanship, time, and devotion.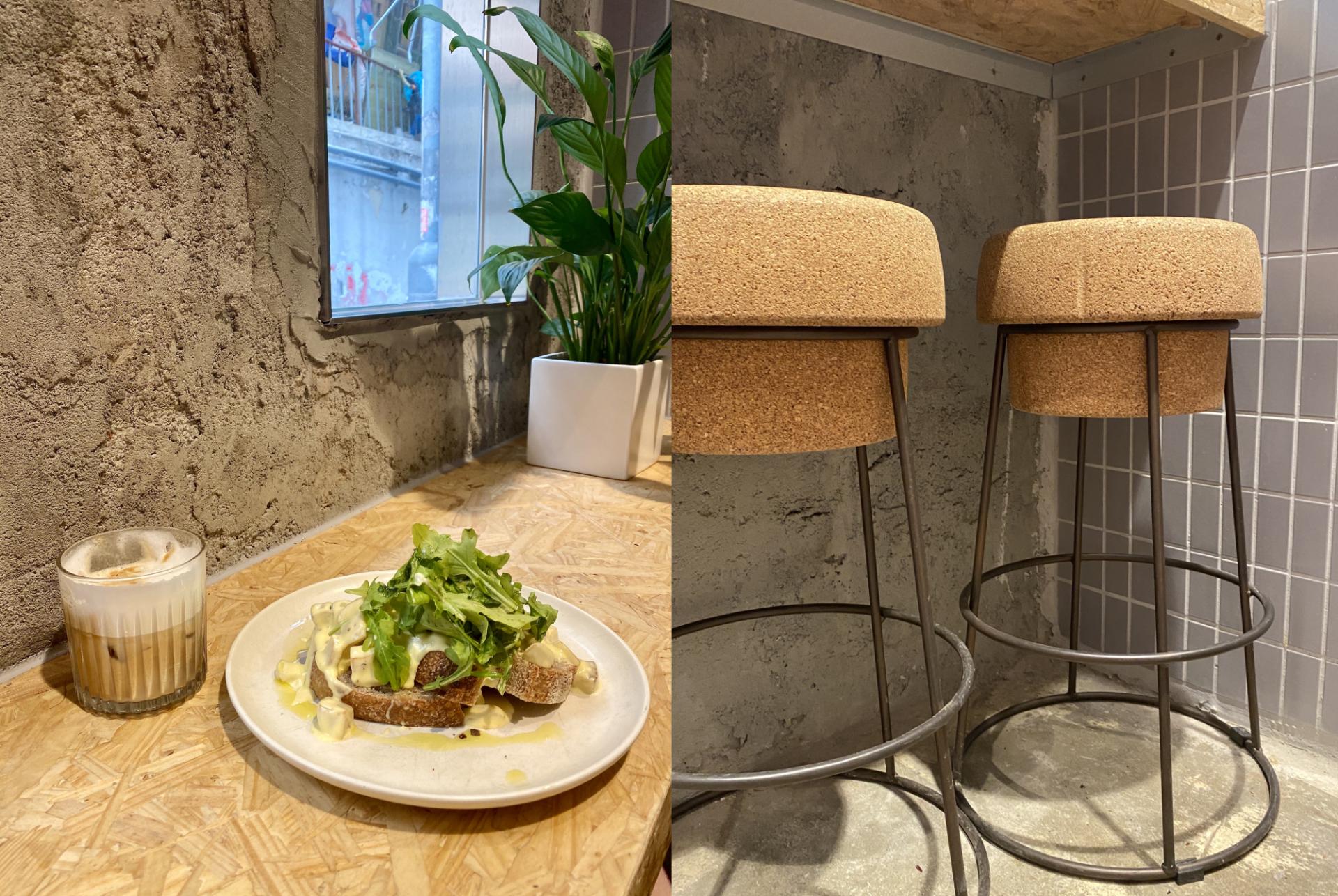 Here it is used to construct a circular wall that celebrates the versatility of pebble wash by forming various degrees and radii of curvatures seamlessly throughout this sculptural piece that cleverly conceals the washroom while serving as a subtle separation between the cafe and a more intimate dining area.
The countertops also in the beautiful tactile pebble wash that is irresistible to the touch; in fact, you want to reach out and feel all the surfaces — the space is a haven of hapticity.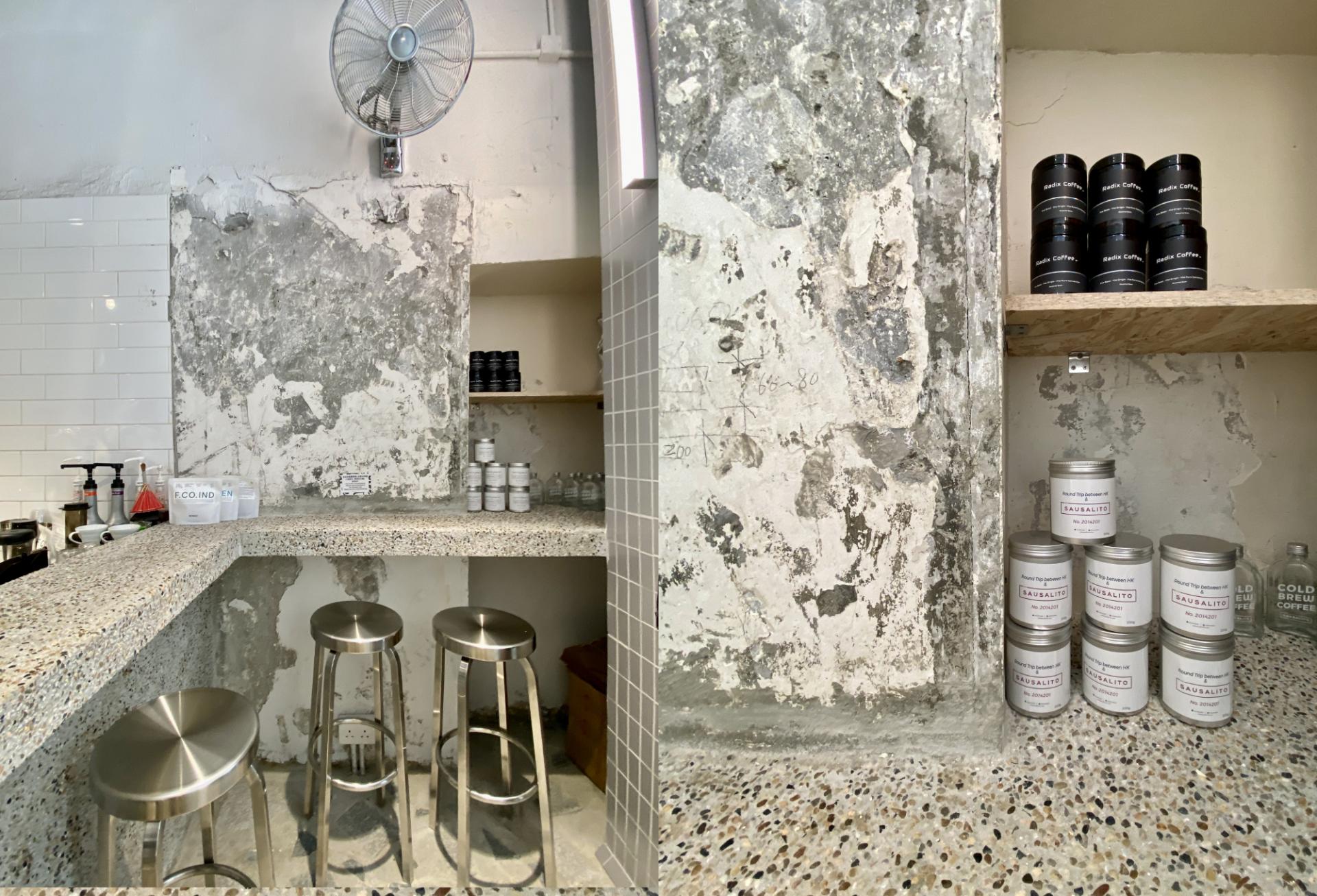 Lighting comes in the style of the ubiquitous old-style fluorescent strip-lights. Outside, a line of light at floor level leads you into the cafe balanced by a vertical strip light to the opposite side.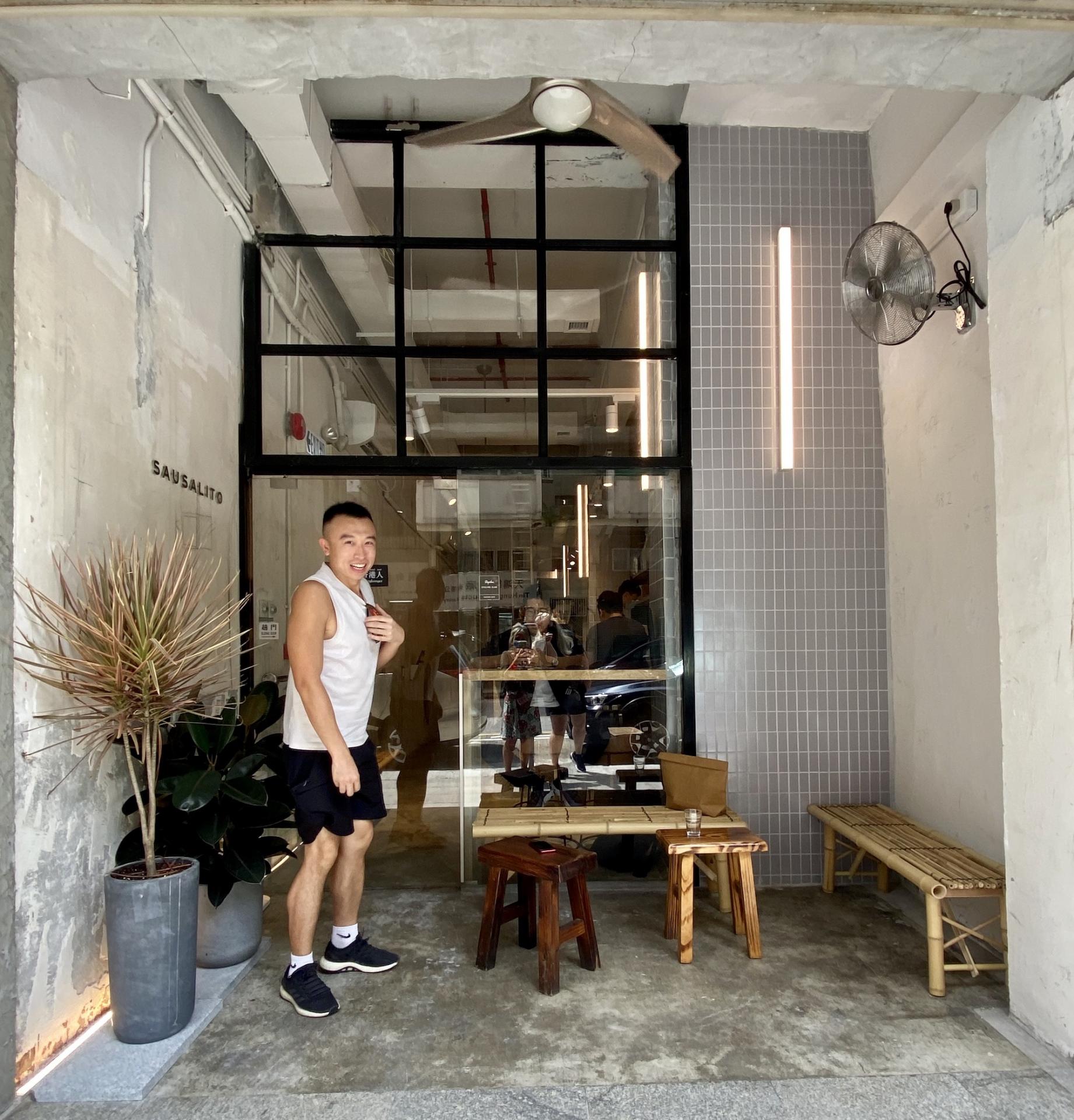 Along with simple wooden stools and a bamboo bench and electric fans, the terrace has an old-world Hong Kong nostalgic feel. Nothing is precious; the contractor's pencil markings remain as part of its history. Its new guise is made to last and will mellow and improve with age and use.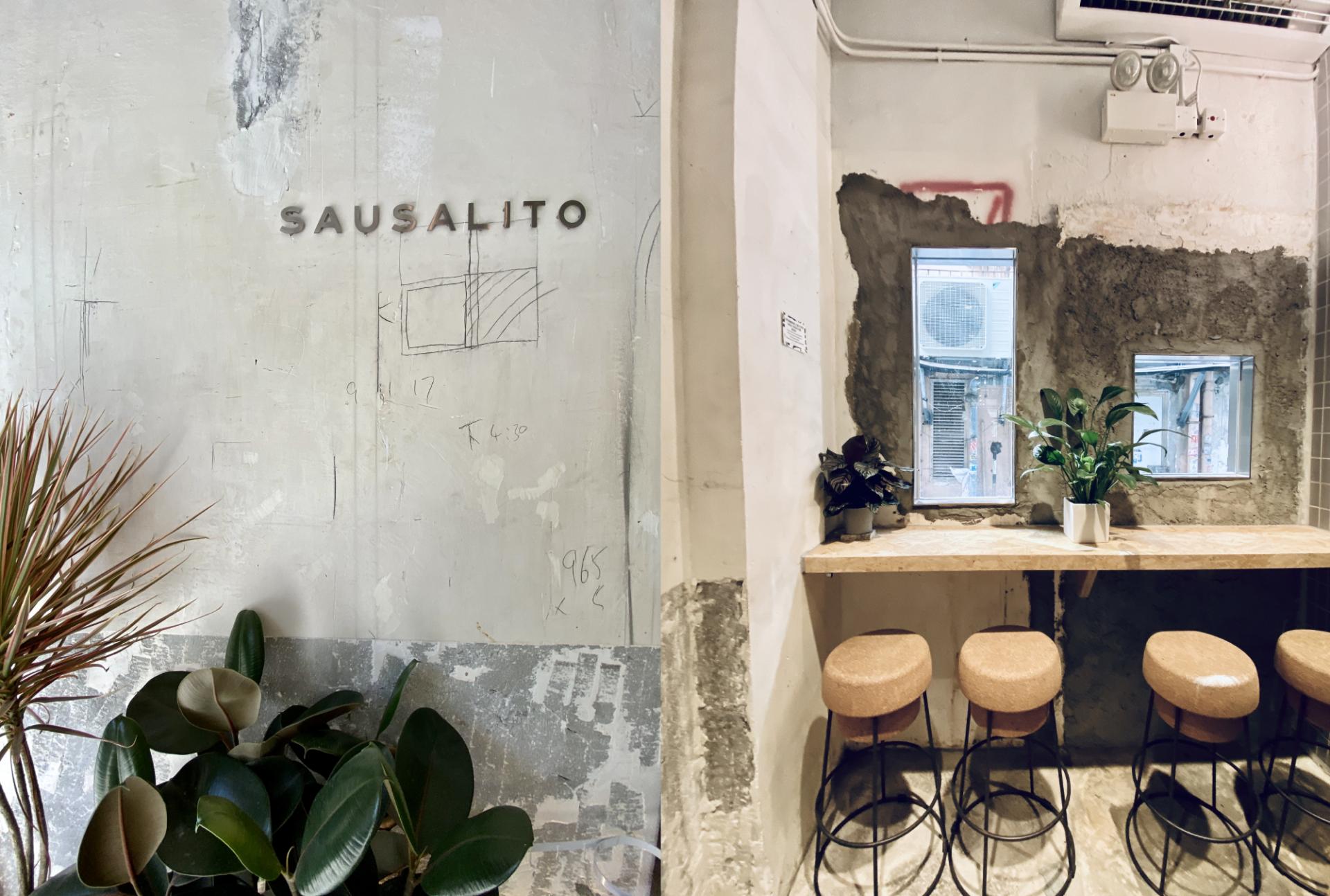 Marble salvaged from the now-defunct SCAD in which Cafe Sausalito served its java brews have been given new life in the flooring, and tabletops, adding a little bit of old with the new— much like Sham Shui Po itself.
201 Tai Nan Street, Sham Shui Po.
Image Credit: Anji Connell
***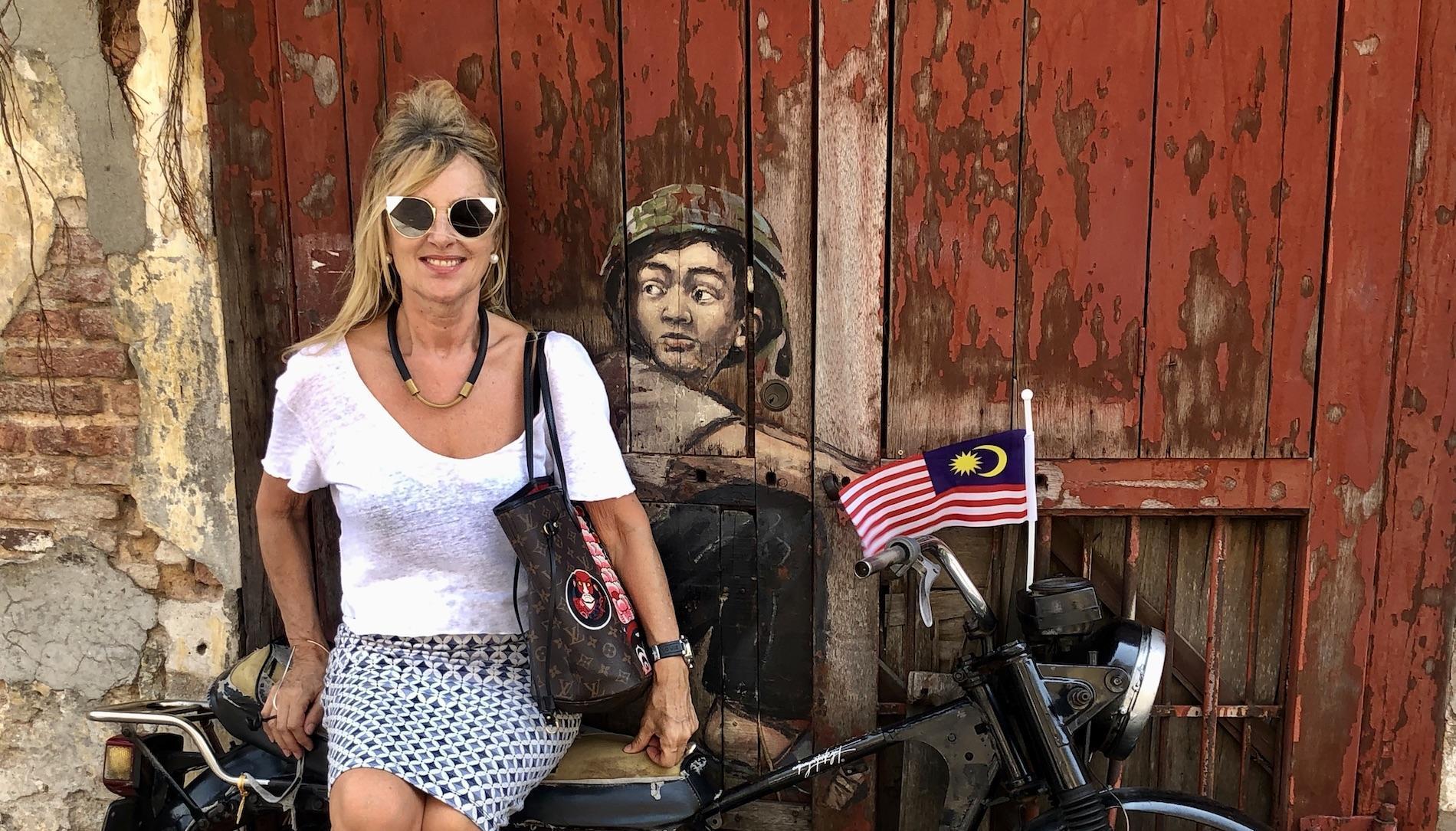 Anji Connell is an interior architect, garden designer and self-proclaimed nomad who regularly writes about art, design, lifestyle and travel from her globe-trotting adventures. Known for her bubbly persona and even more exuberant sense of style, Anji's portfolio spans everything from interior styling to furniture and landscape design for some of the world's most beautiful spaces. For now, you will find her @anjiconnell_acidplus and anjiconnellinteriordesign.com bingeing on future travel plans from her designer chair.