Discover the charismatic seaside towns that line the breezy Kent Coast.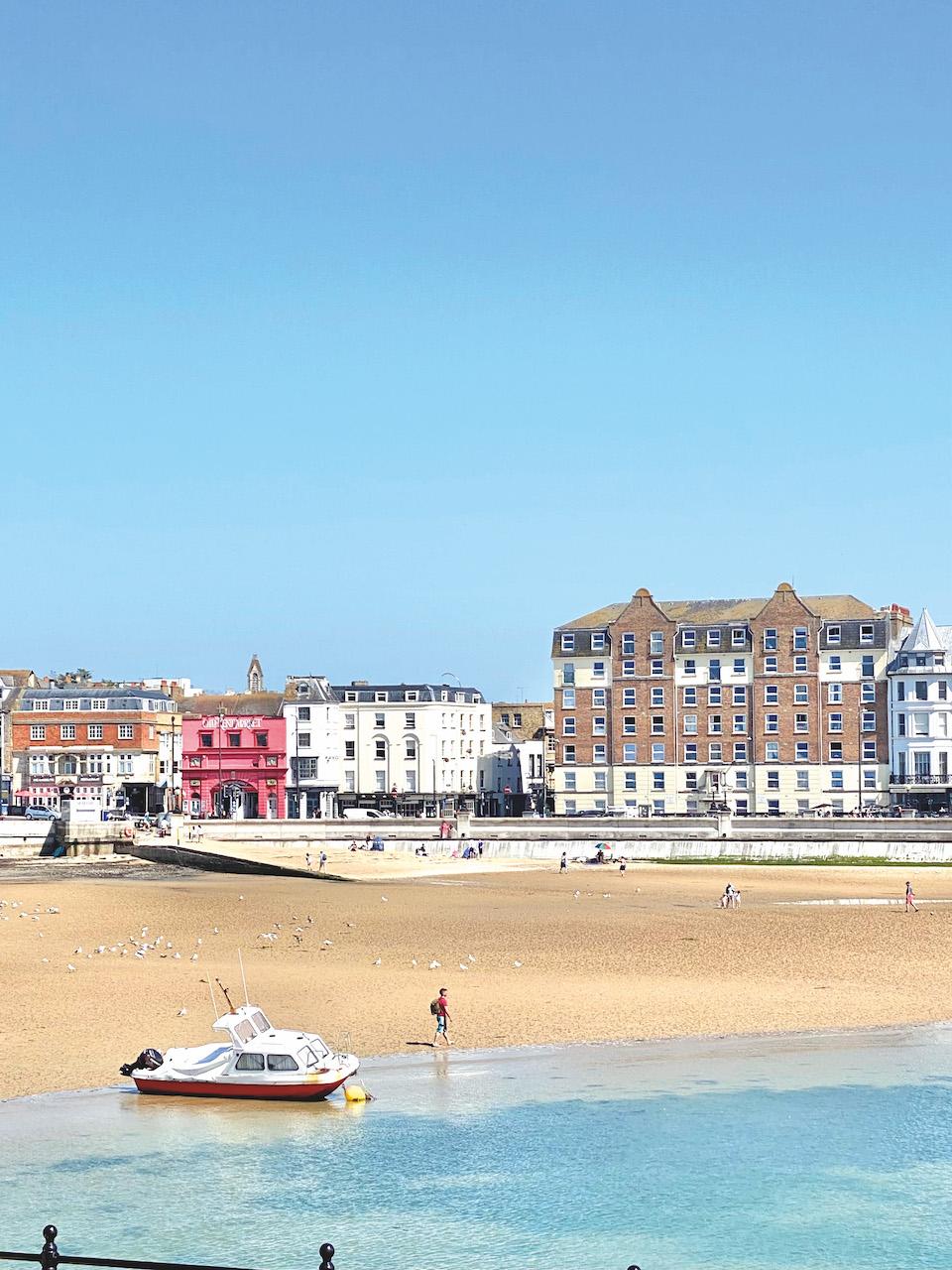 Londoners regularly wash up on the Kentish Riviera, and it's not hard to see why – you can spend your days swimming and paddleboarding, gorging on delicious seafood, walking along the beach, checking out the pubs, and breathing in the salty sea air. There's nothing like it on a gorgeous English summer's day.
Lying on the South East coast of England, Kent, also known as the Garden of England, has a number of Georgian and Victorian resorts which all have their own distinctive characters.
MARGATE
The old seaside town of Margate has been regenerated, and is abuzz with hipster hangouts, cafés and retro shops. It's now referred to as the capital of British cool and attracts waves of artists and galleries.
Known as the "original seaside", Margate is the perfect example of a decaying seaside town that's undergone something of a renaissance, and in doing so, has been reclaimed by hipsters and DFLs (Down From London). Margate has a proud history of attracting southerners to take in the air. It retains a rather wonderful gritty spirit immortalised in the Chas & Dave song, Margate (1982).
The Old Town and Harbour Arm of Margate delights with its cornucopia of charm and old seaside resort traditions – seaside kitsch, sandy beaches, fish and chips, seafood stalls and shoreside fun rides. It's played the artist's muse throughout the eras, and was much loved by landscape painter William Turner; and a walk along the Harbour Arm as the sun sets, is a tradition that has been followed for centuries.
T. S. Eliot wrote part of The Waste Land from a shelter in the town centre, and English artist Tracey Emin grew up here; while art gallery Turner Contemporary celebrates its 10th anniversary this year and has much to do with the reversal of Margate's fortunes.
In the past decade, Margate has enjoyed a great deal of investment, making it a cool, hip and vibrant place to live. Many ex-Londoners are currently heading to Margate in droves, with homebuyers from further afield also keen to join the party. Margate is certainly fully deserving of its title as an uber-cool and hip destination.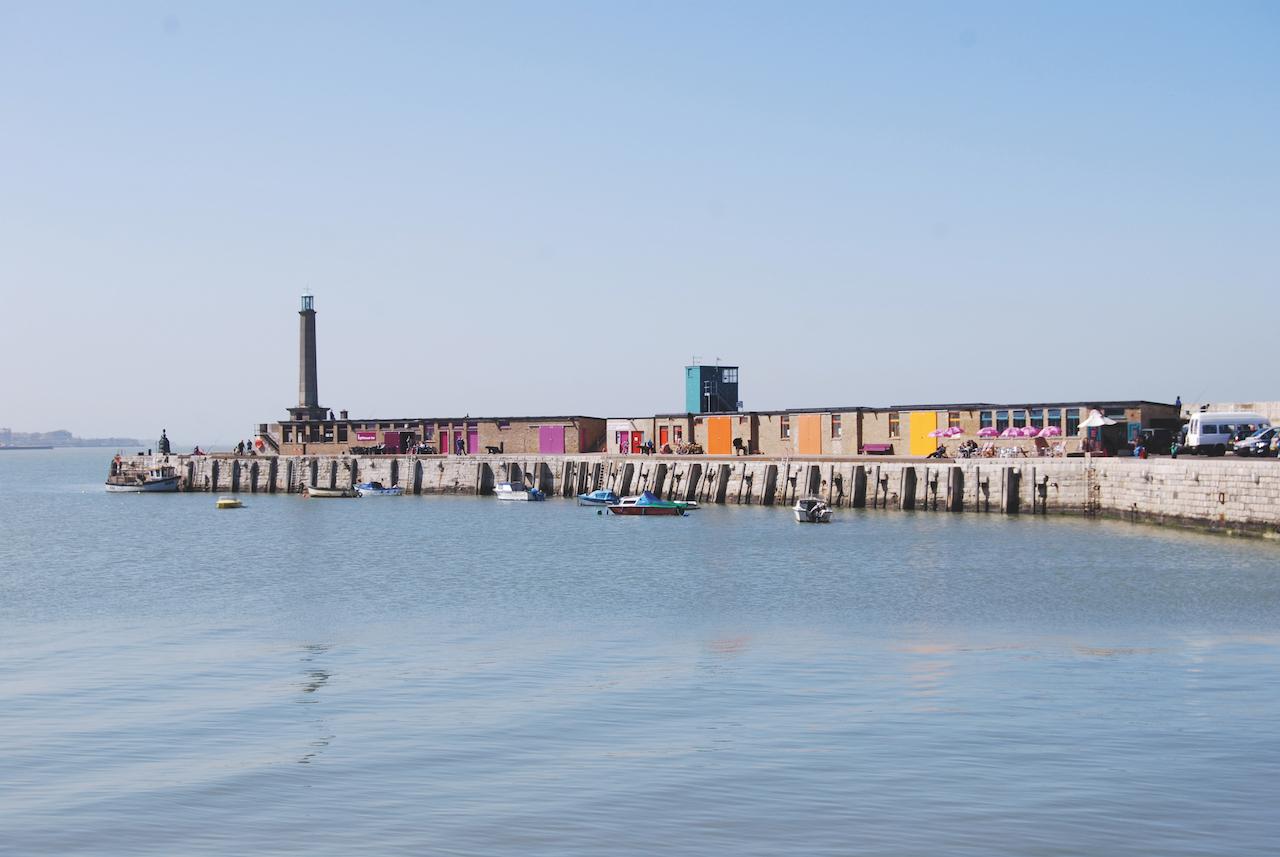 WHAT TO SEE
Highlights that await discovery include the subterranean Shell Grotto discovered by chance in 1835. Its curving chalk walls are studded with 4.6 million cockles, whelks, mussels and oyster shells in a profusion of swirling patterns and symbols. Its origin remains unknown and is subject to ongoing debate.
The Margate Caves, originally a chalk quarry in the 17th and 18th centuries, are adorned with cave paintings and murals dating back to the Georgian era. The Caves have been a gentleman's den, air-raid shelter, and a Victorian tourist attraction.
You can also take the Murky Margate Tour, a guided historical murder town trail in and around Margate's Old Town, hearing tales unfold about the darker side of Margate's history.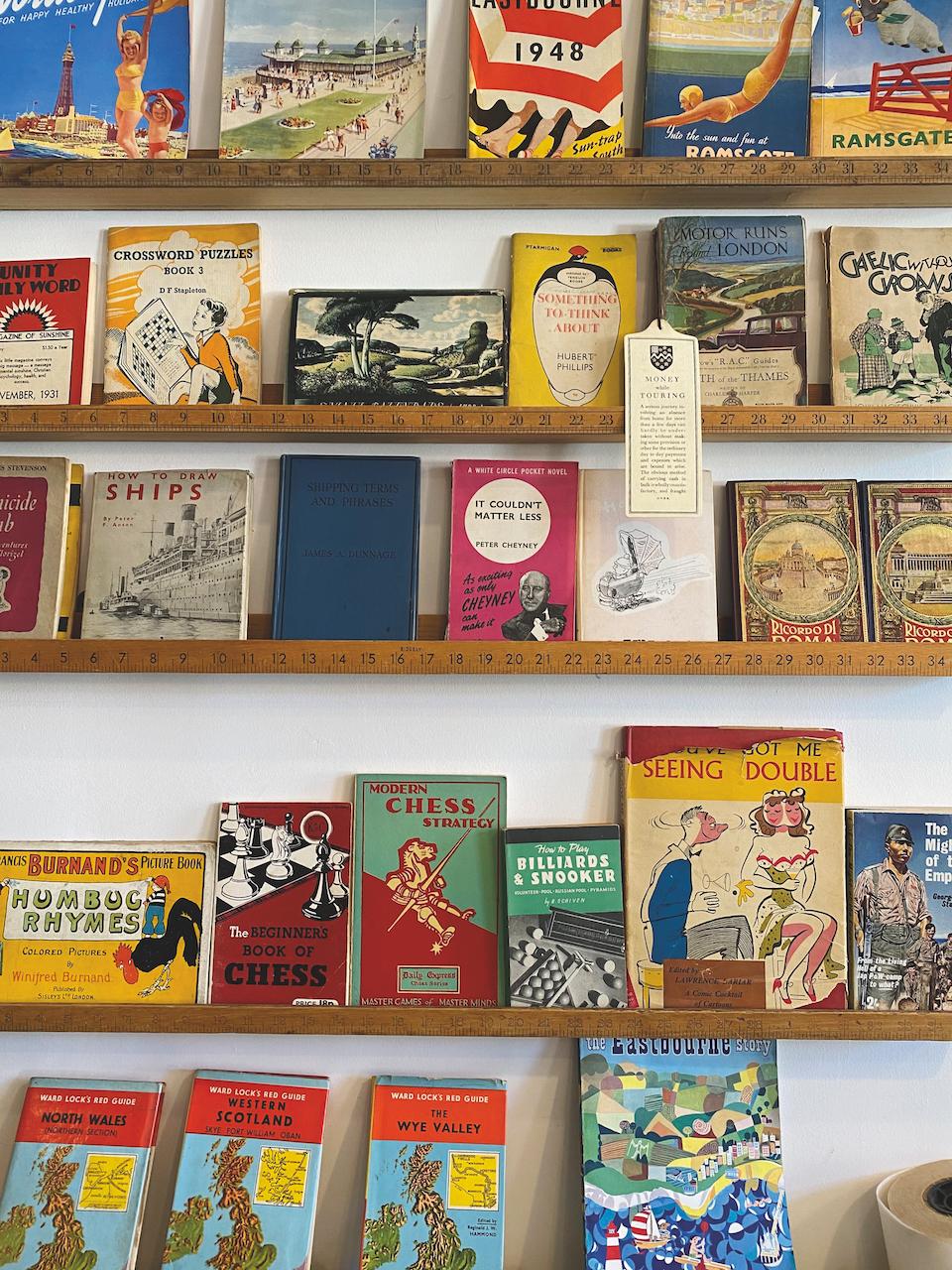 The Crab Museum is the place to check out the (almost) forgotten story of the giant Margate crab and the commonalities between the extinct Sooty Crayfish and fidget spinners, but the most fun is to be had at Dreamland – Margate's crowning jewel – a retro amusement park.
The Buoy and Oyster is a family-run seafood restaurant and terrace overlooking the beach with the freshest fish from the Kent coastline straight to your plate. Start with a Bloody Buoy Mary – a traditional Bloody Mary with some extra zing, and topped with an oyster and bacon from the cocktail bar.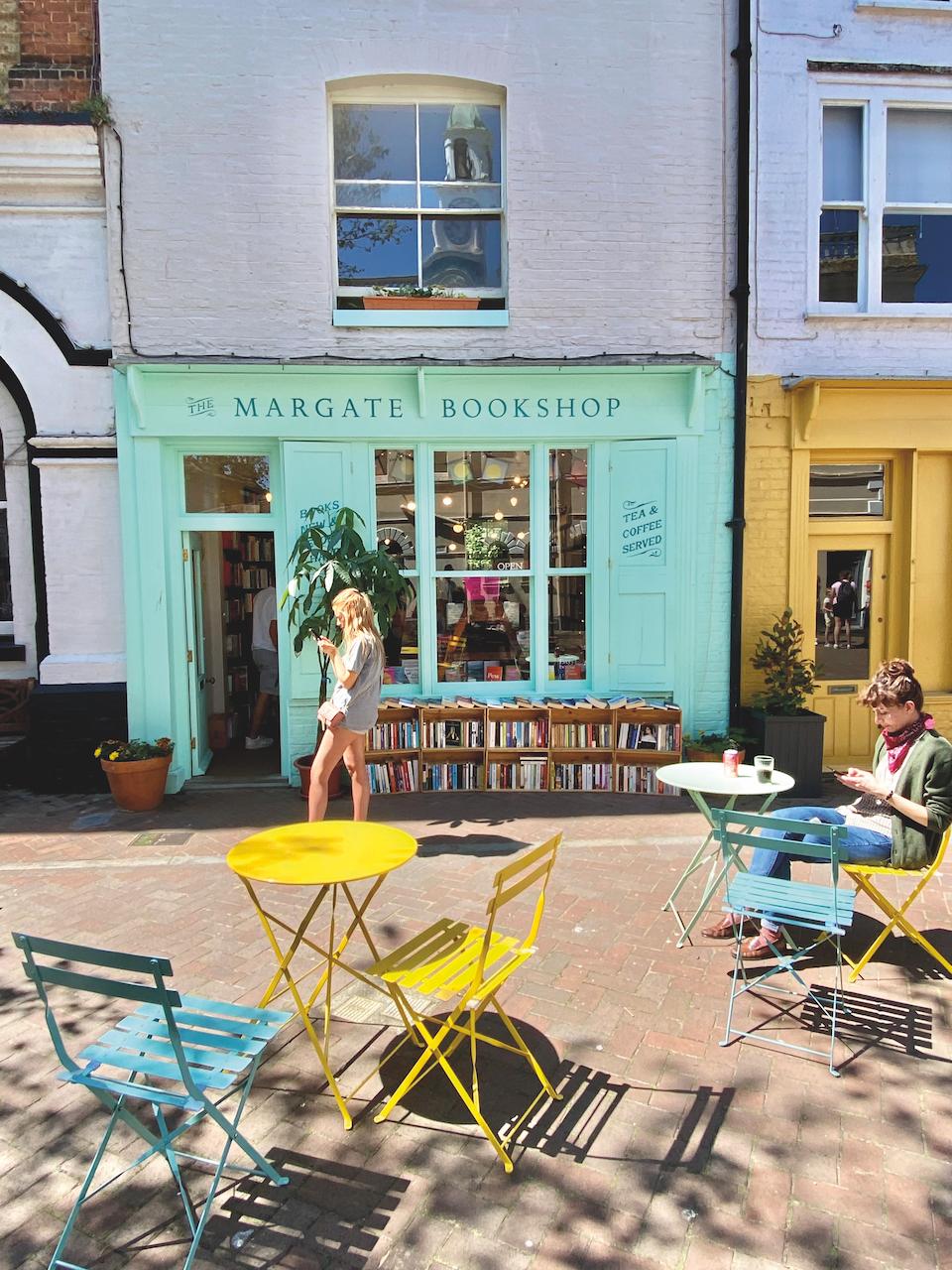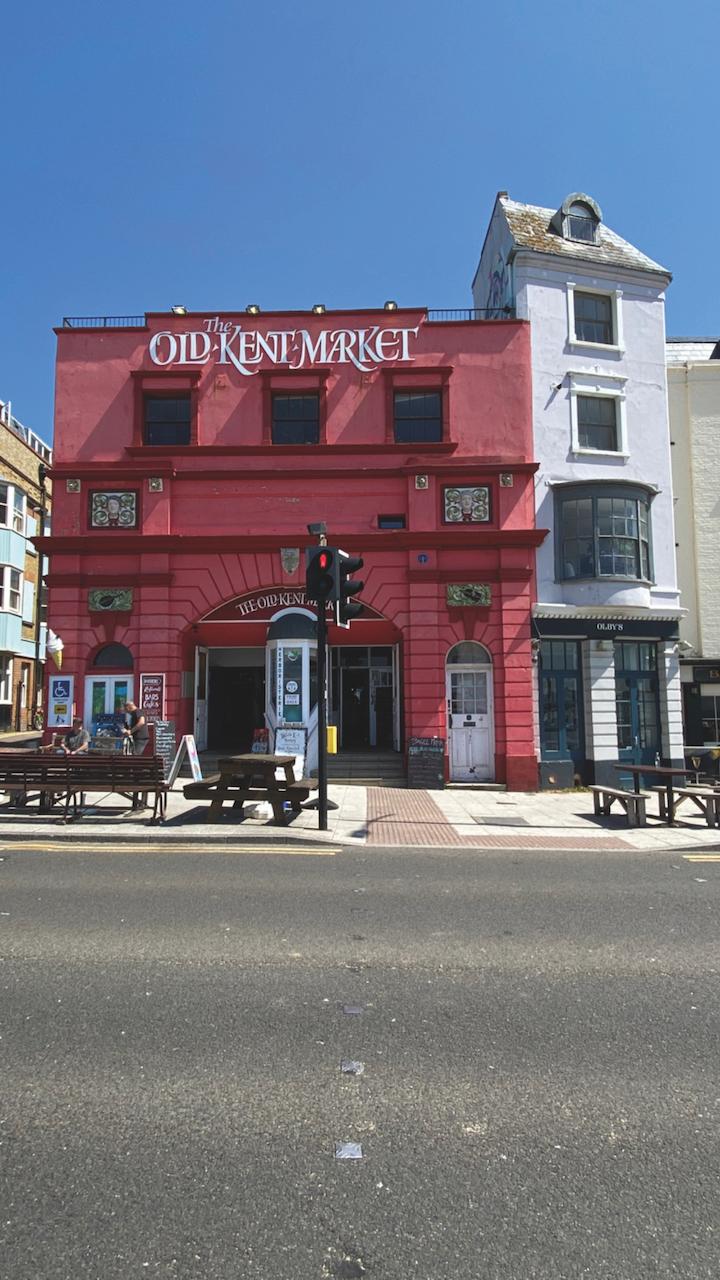 The Greedy Cow is one of Margate's favourite eateries, with renowned classics such as its famous cow burgers and luxurious caramel brownies. Its menu includes vegetarian options.
Ramsay & Williams' ice-cream bar for handmade ice-cream, sorbet, lollies and milkshakes, with an offbeat antique shop next door.
The Little Swift cocktail bar on the seafront has great views over the Harbour Arm, while the Turner Contemporary serves the best cocktails best sipped watching the sun set.
Angela's is a lovely little bistro set just off the esplanade with a daily blackboard menu all cooked simply, beautifully, and pleasingly unfussy. It's in the Michelin guide and has tables outside in the old square.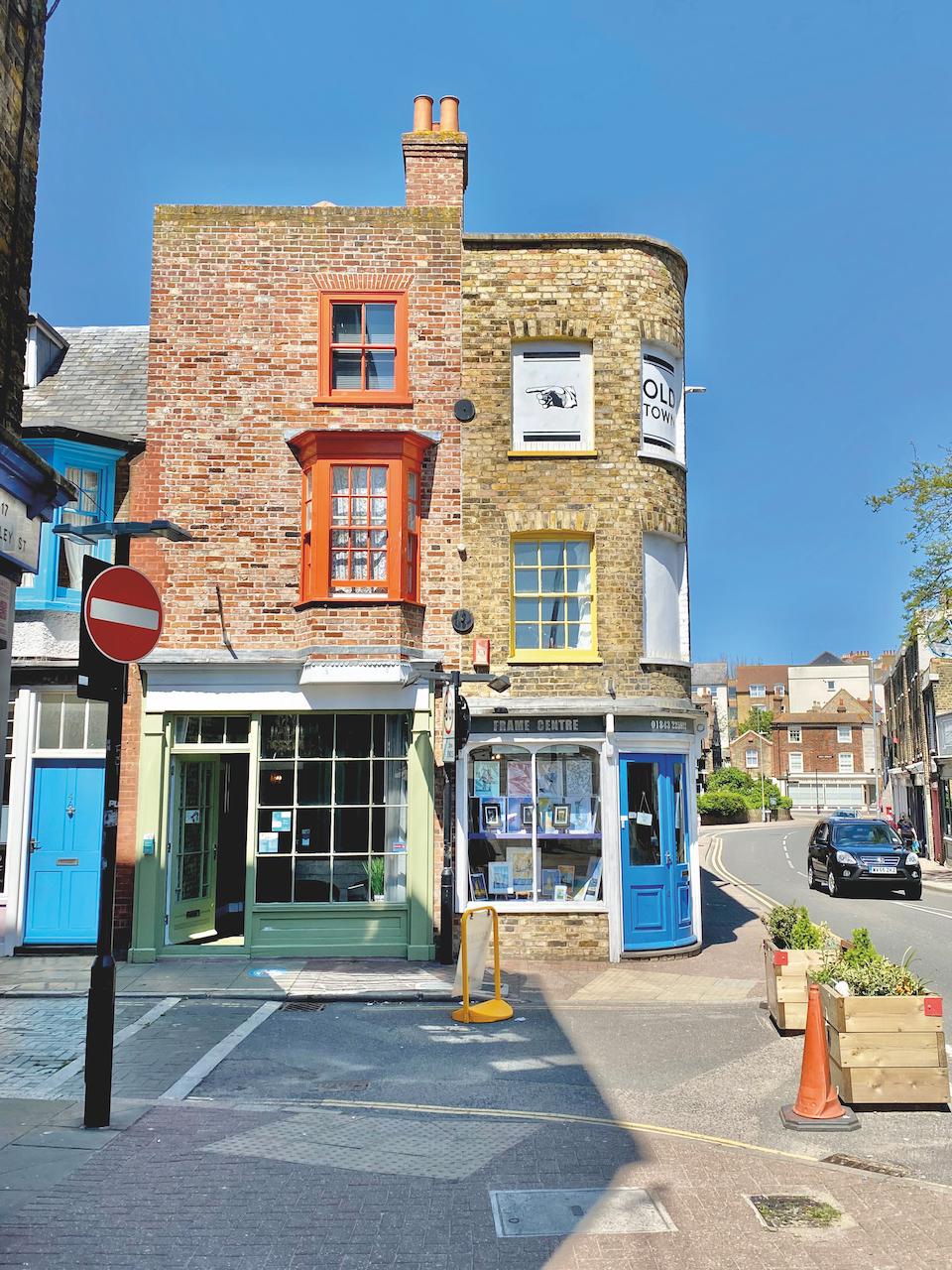 WHERE TO STAY
There's a great selection of seafront hotels with stunning views, boutique B&Bs and guest houses, along with quaint seaside self-catering properties.
The Buoy and Oyster recently opened its Margate Suites. A colourful collaboration with talented local creatives Amy Exton, of Margate Location House, and Jessica Duprez, of Poh Maluna.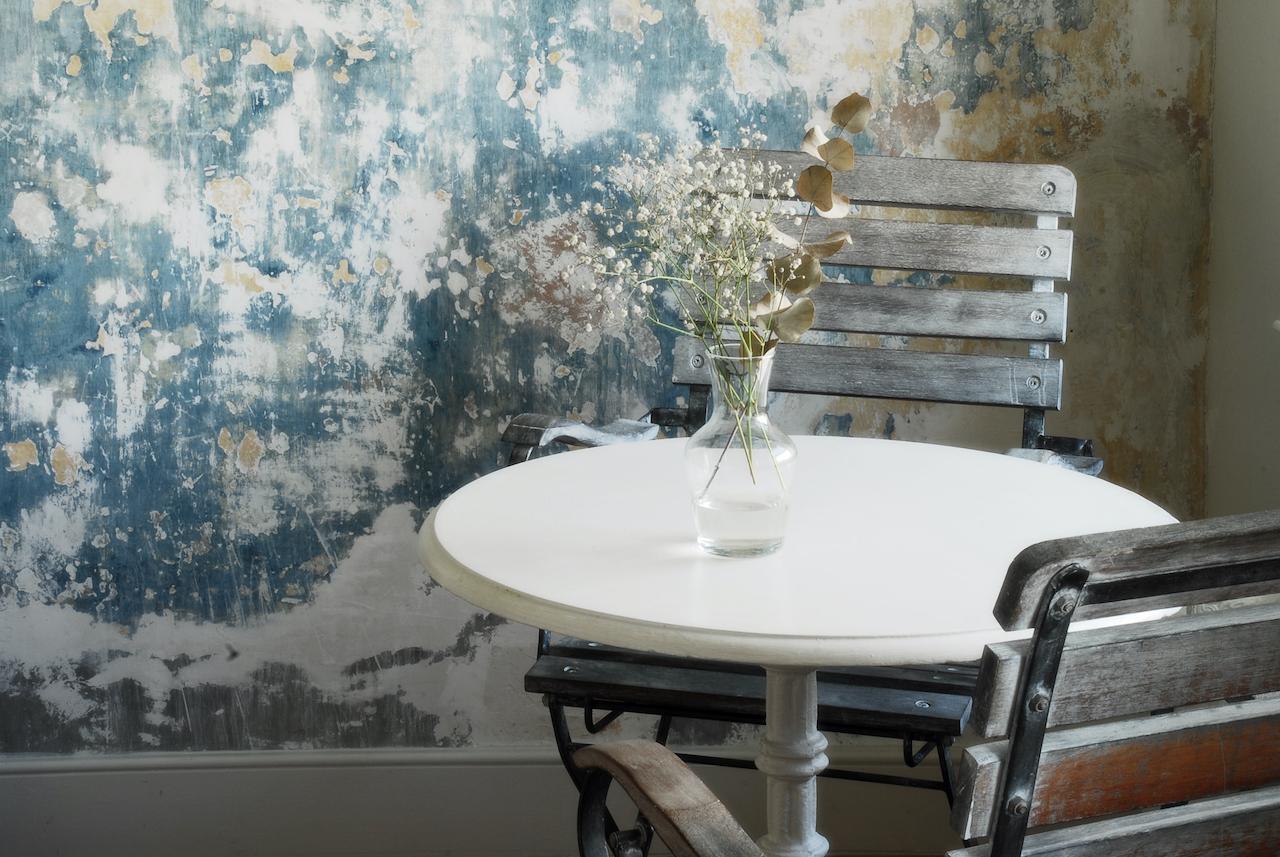 We stayed at The Reading Rooms – a boutique B&B in a converted Georgian town house, owned and run by Louise Oldfield and Liam Nabb, originally from the North of England.
They met and lived together in Florence, Italy, in the early 1990s, where Nabb grew up. Nabb juggled a career as a professional DJ with his architecture studies. After years working together, running clubs and organising events, they returned to live in East London at the end of the 1990s, where they set up a creative design business. They moved to Margate in 2007. Nabb is responsible for all of the architectural design and the house.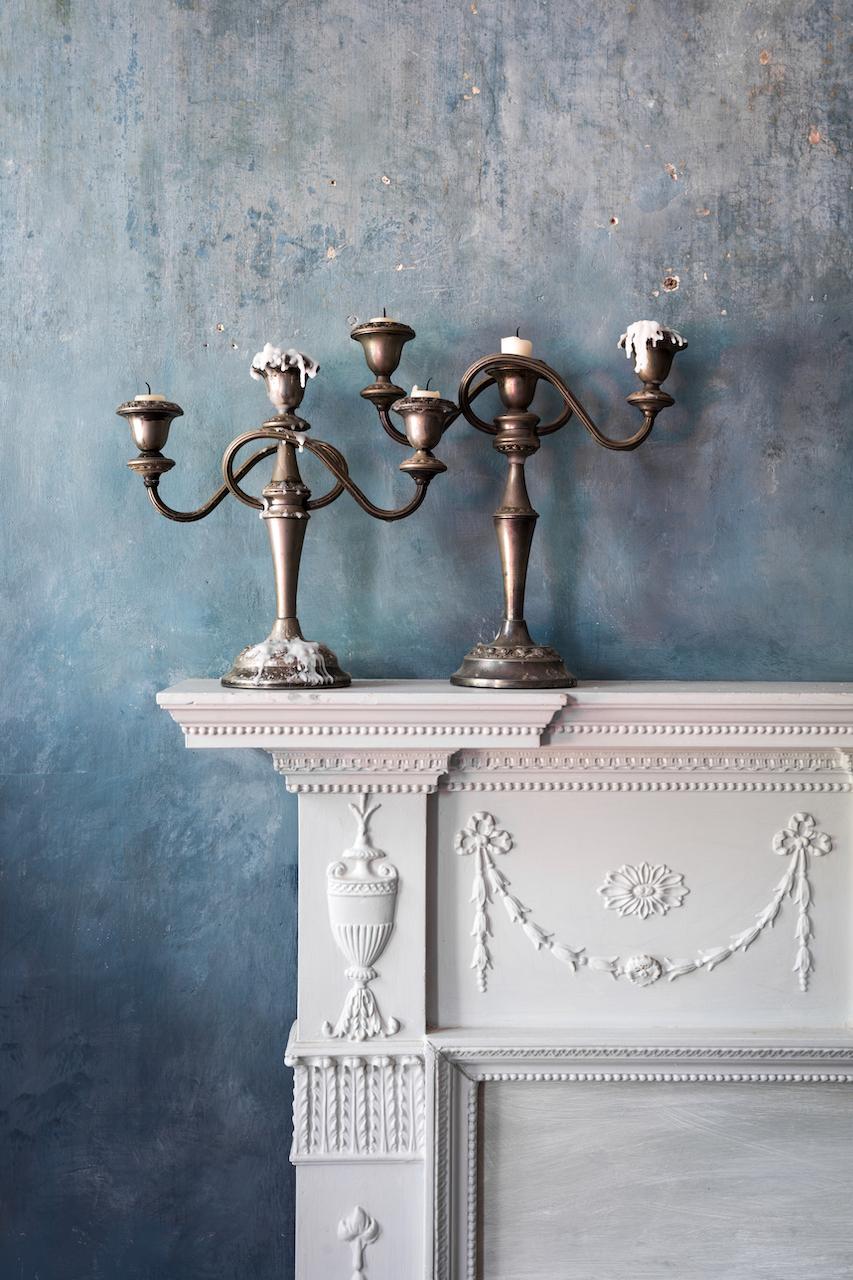 WHITSTABLE
Much-loved Whitstable has been famed for its oysters (since Roman times) with its Oyster Festival, and the Wheelers Oyster Bar restaurant.
It is a pretty little seaside town and working harbour that is brimming with gorgeous weatherboard cottages, fisherman huts, and of course, beach huts, with a lovely high street lined with independent shops, third-wave cafés, indie shops selling sustainable crafts, old-world pubs and fish and chip shops. It retains that same charming coastal character that first drew holidaymakers here in the mid-18th century.
Everywhere you look there are happy holidaymakers picnicking on the pebble beach and paddling in the sea. It's wonderful for sunset drinks, and golden-hour walks along the Tankerton Slopes or the wilder West Beach. This is an estuary town – so the tidal changes are huge and make for some quite dramatic backdrops.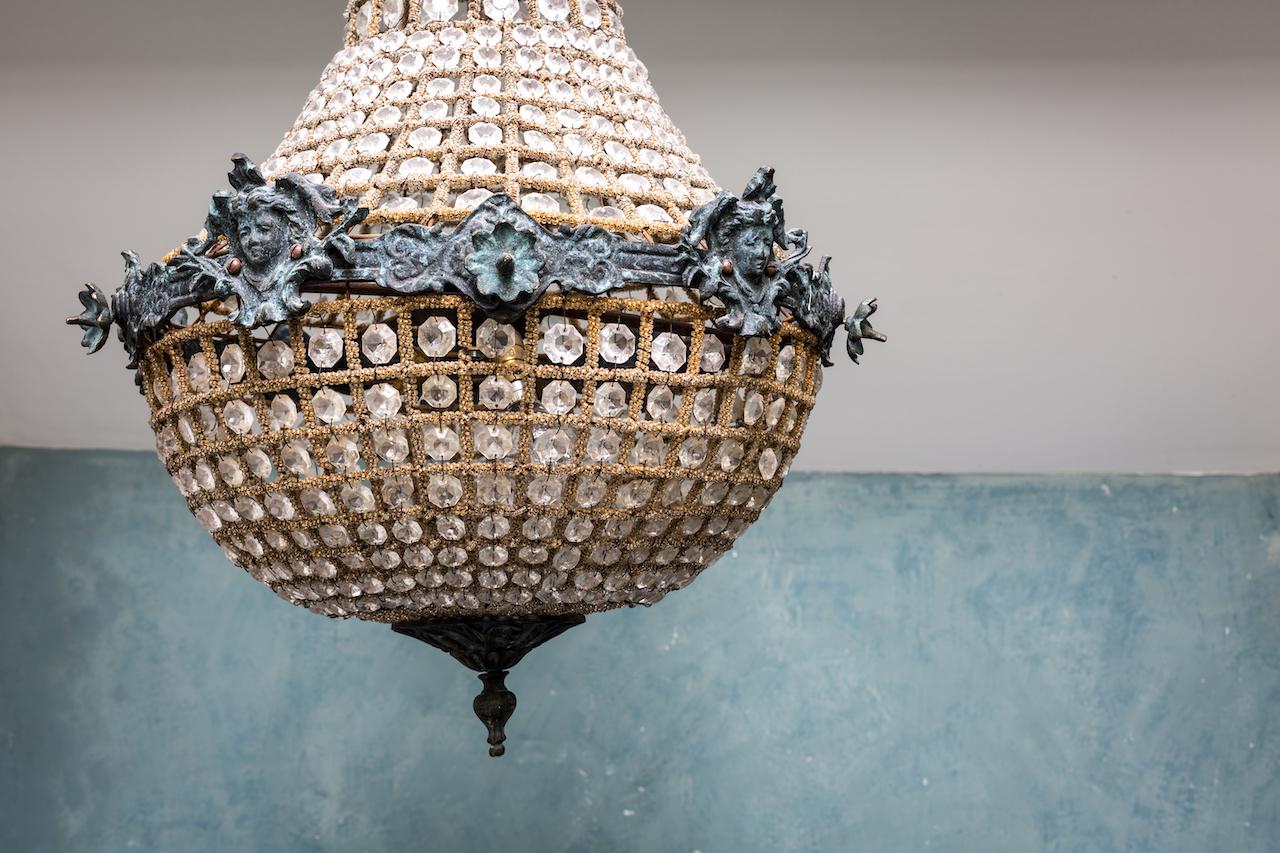 The Whitstable Oyster Fishery dishes up molluscs and crustaceans, while dining at the unassuming Michelin-starred pub The Sportsman is well worth it. You can also enjoy an alfresco pint on the beach at The Neptune, or Neppy, as it's affectionately known.
The Old Grain Store is a converted 19th-century warehouse that's graced the pages of many a glossy interior design magazine. When not in use as a place to stay, it's often used for photo shoots.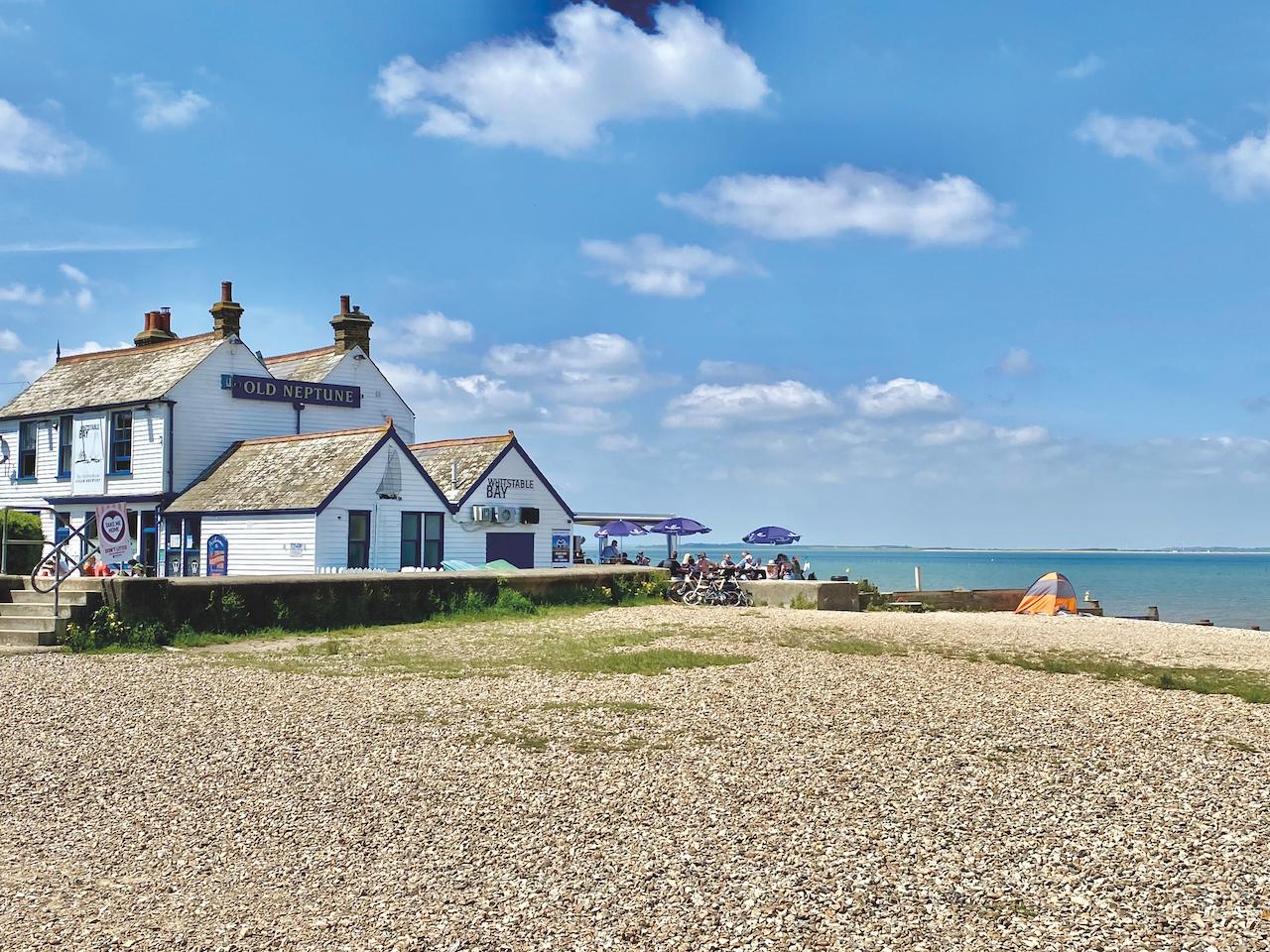 WHERE TO STAY
The family-run Hotel Continental is one of the grand dames of Whitstable's seafront – you can choose from one of 12 150-year-old converted Fisherman's Huts that line the boardwalk. The Boathouse has a free-standing bathtub looking out across the estuary.
The Front Rooms is a Victorian town house turned three-bedroom B&B and is run by a former art gallery owner and interior stylist; its tranquil whitewashed interiors are filled with photography, sculpture and contemporary art. Breakfast is served in your room each morning.
A tiny cottage oozing with character perched right on the seafront and decorated with salvaged materials, it has lovely reading nooks, open fires, and divine views across the shingle.