Roche Bobois' relentless creativity is front and centre in the Spring 2022 collection.
"Change is the only constant in life," said the great Greek philosopher Heraclitus. As much as an inspiration for life in general, the adage could well be applied to the design industry, where fads come and go, and trailblazing technology disrupts and impacts how people create. Designers and brands have come to understand the need to reinvent themselves to keep abreast of the rapidly evolving landscape.
Roche Bobois knows this more than anyone else. Since founded in 1960, the French furniture atelier has been dazzling the design world with trendsetting furniture, including, but not limited to, the iconic Mah Jong modular sofa, which shook up the industry by liberating the freedom of form and function back in the 1970s.
Come the spring season, the brand is rebooting and extending its beloved existing collections, translating iconic pieces from a modern perspective, and in such a way, that places the brand firmly among the top-notch home brands the world over.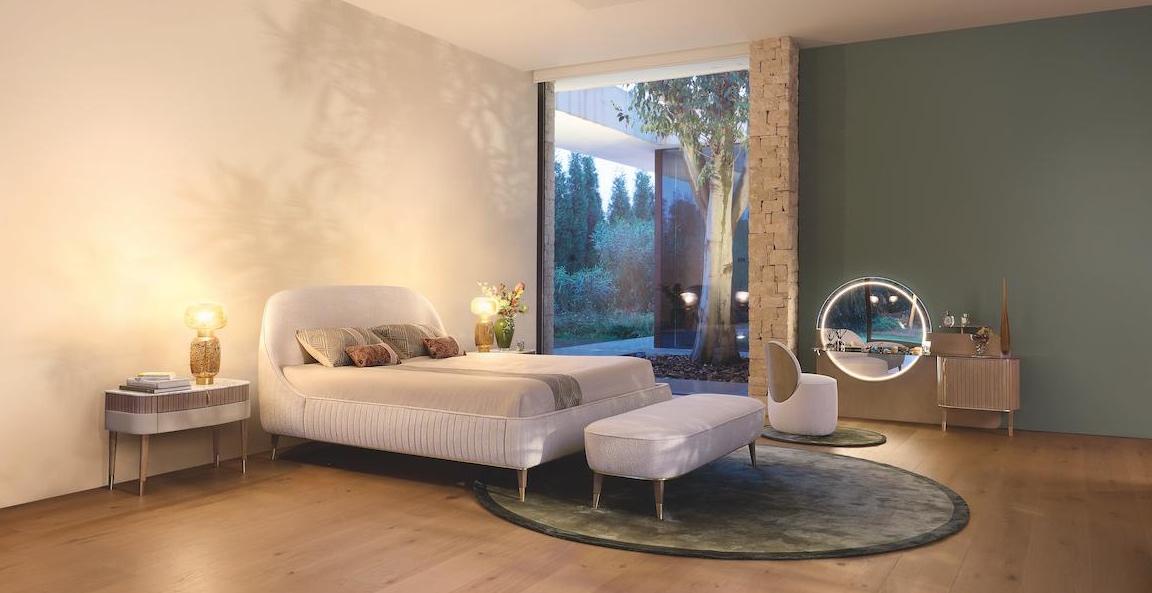 Highlights include the Sense sofa. The third-generation version sees a host of technical enhancements – not least the fabric – aiming for a new, much more graphic expression. Recognising the industrial preference for curves in the current age, the new rendition gets rid of the dark hue and straight, sharp angles. A far cry from its original aesthetic, the sofa is now imbued with curvy and voluptuous lines that ebb and flow like a tranquil river, in tandem with gentle tactile and soft contemporary colours.
Also worthy of the spotlight is the Eden-Rock collection. Punctuated by vertical panels in the spirit of rolling cabinets, it showcases Roche Bobois' immaculate craftsmanship and finesse in the wood medium. Bolstered by the success of its predecessor, the collection has now been expanded to the bedroom: a bed with a padded frame that echoes the vertical theme, along with bedside tables, a chest of drawers, and a storage unit.
Everything about this range invokes the luxury of ocean liners and early 20th-century palaces; it's little surprise the centrepiece is a spectacular vanity with a large backlit mirror reminiscent of perennial Hollywood icons such as Marlene Dietrich, Greta Garbo and Josephine Baker.