If we've learned anything from our parents, it's to never show up empty-handed to someone's home – especially during Chinese New Year. If you want something a tad more stylish than a basket of oranges or biscuit tins to bring to family gatherings this year, check out these creative bundles you can shop for in Hong Kong.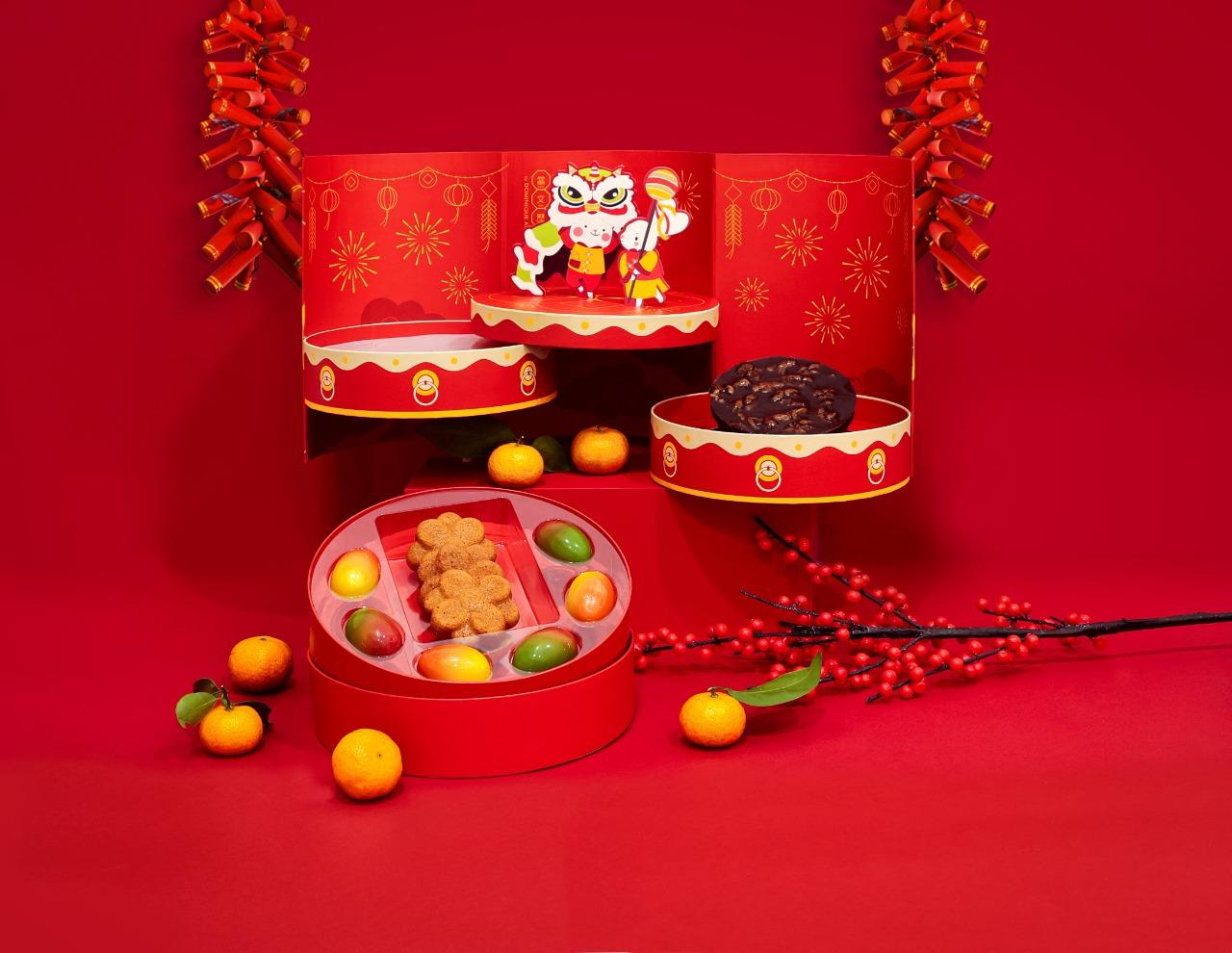 Dang Wen Li by Dominique Ansel, Prosperous Lion Dance Gift Box for the Year of the Rabbit
Dang Wen Li by Dominique Ansel has launched a gift box that's available exclusively in Hong Kong. This Prosperous Lion Dance Gift Box for the Year of the Rabbit is a gorgeous way to ring in Chinese New Year. Featuring adorable rabbits performing the lion dance, a wheel of handcrafted chocolate bon bons - Pistachio Raspberry Dark Chocolate and Black Sesame Milk Chocolate - is revealed on the first layer. Also included are a Red Date Butter Cake and a Purple and Red Rice Pudding with Walnut that's locally crafted. The box costs $358 until January 27 and $398 afterwards.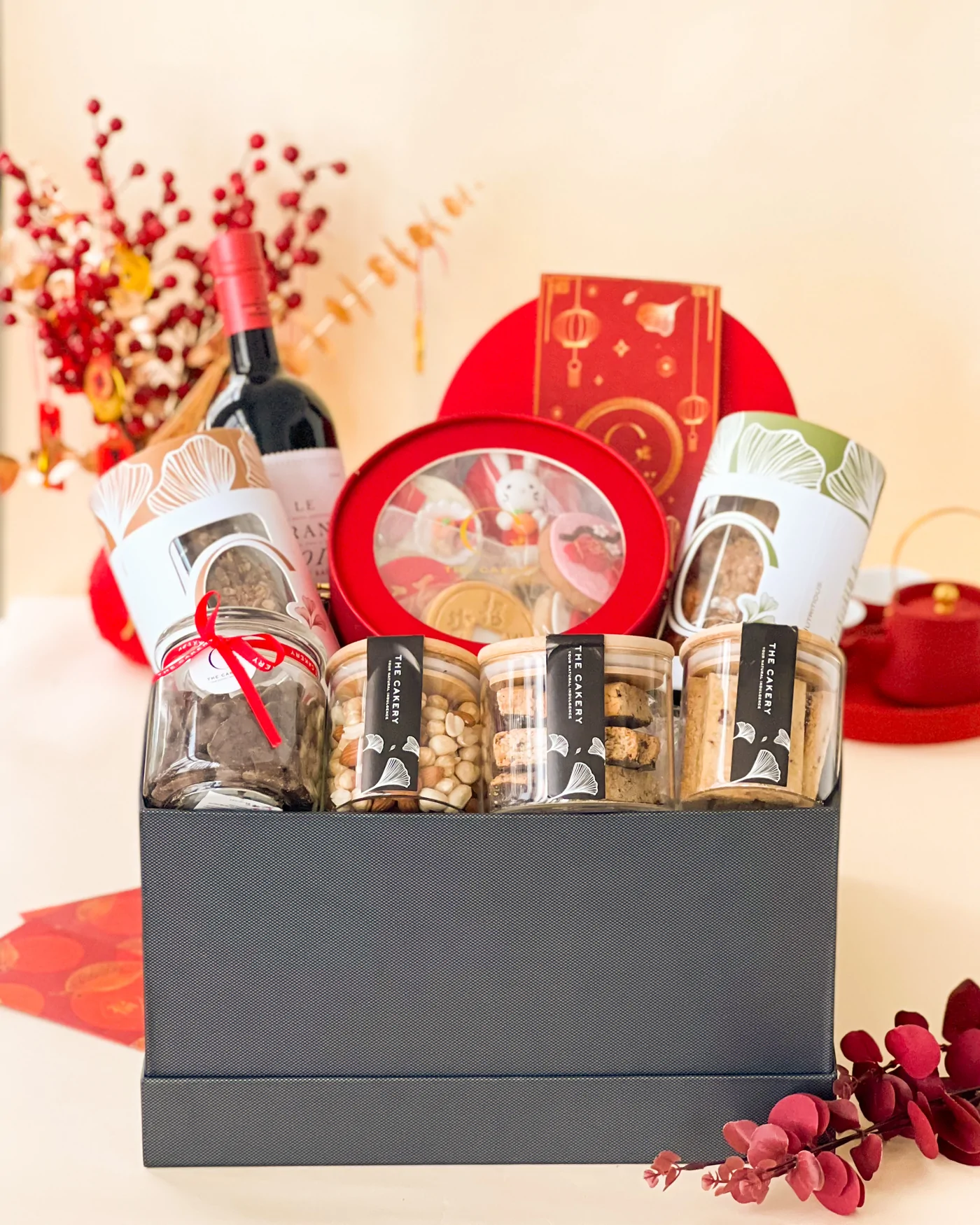 The Cakery, Deluxe Year of the Rabbit Hamper
As part of its Year of the Rabbit Hamper ($1,888), health-conscious brand The Cakery offers its signature vegan treats and gourmet foods, including chocolate chip and pistachio granola, dates, coconut and pumpkin seed granola, chocolate biscotti, mixed nuts, peanut chocolate and organic Pinot Noir.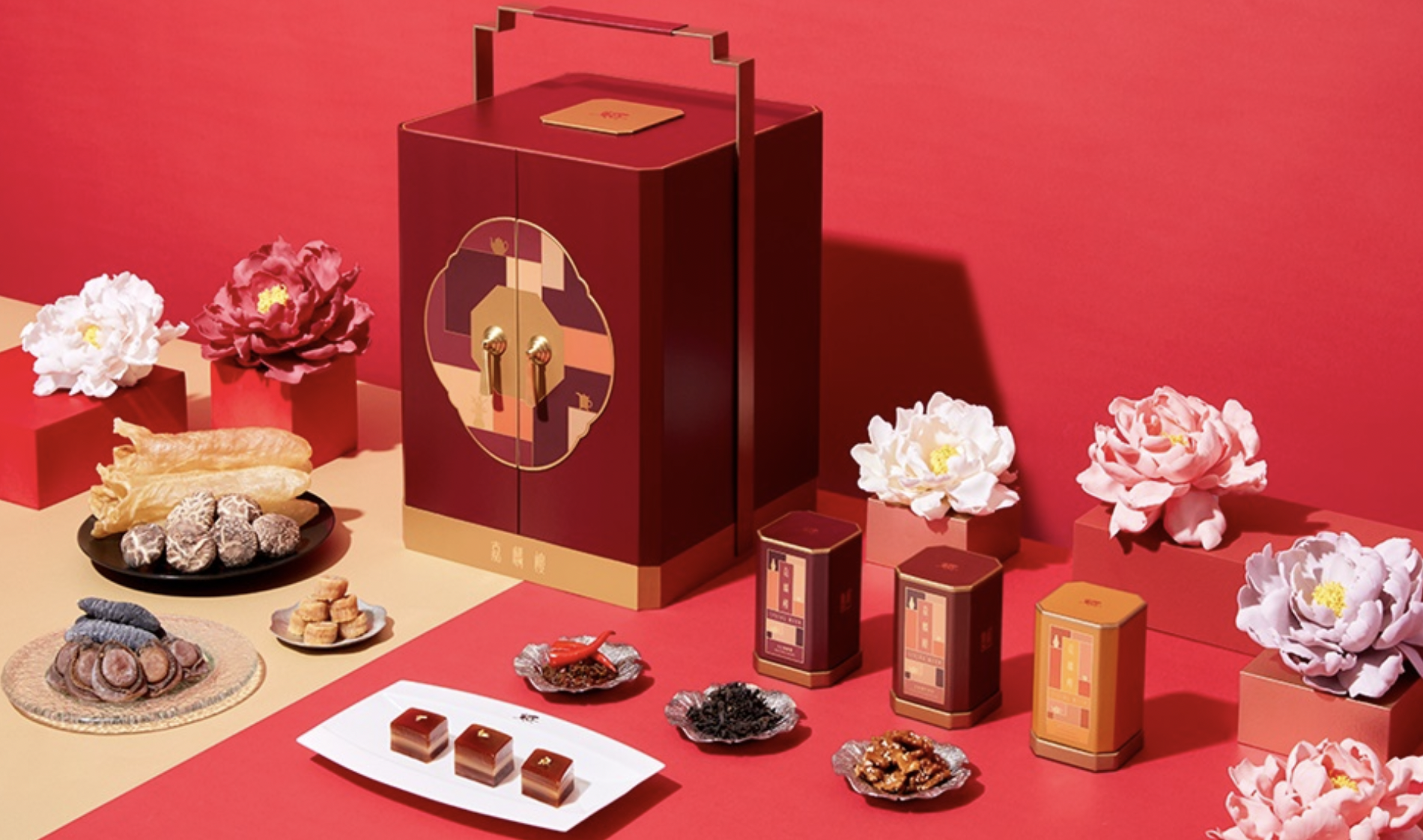 The Peninsula, Spring Moon's Divine Treasures Hamper
Looking for something to impress the in-laws or a special auntie? For the festive season, The Peninsula has put together the Michelin-starred Spring Moon's Divine Treasures Hamper ($3,688) and auspicious pudding gift sets that are dressed to impress. With the stained-glass windows and tea accessory motif blending beautifully with the interior design of Spring Moon, these multi-tiered festive hamper boxes and pudding boxes are elegant and enticing. A feast of gourmet treats awaits you, including Red Date Pudding, dried abalone, homemade XO Chilli Sauce, 18-head fish maw, Hokkaido conpoy, aged Yunnan Pu Er and more.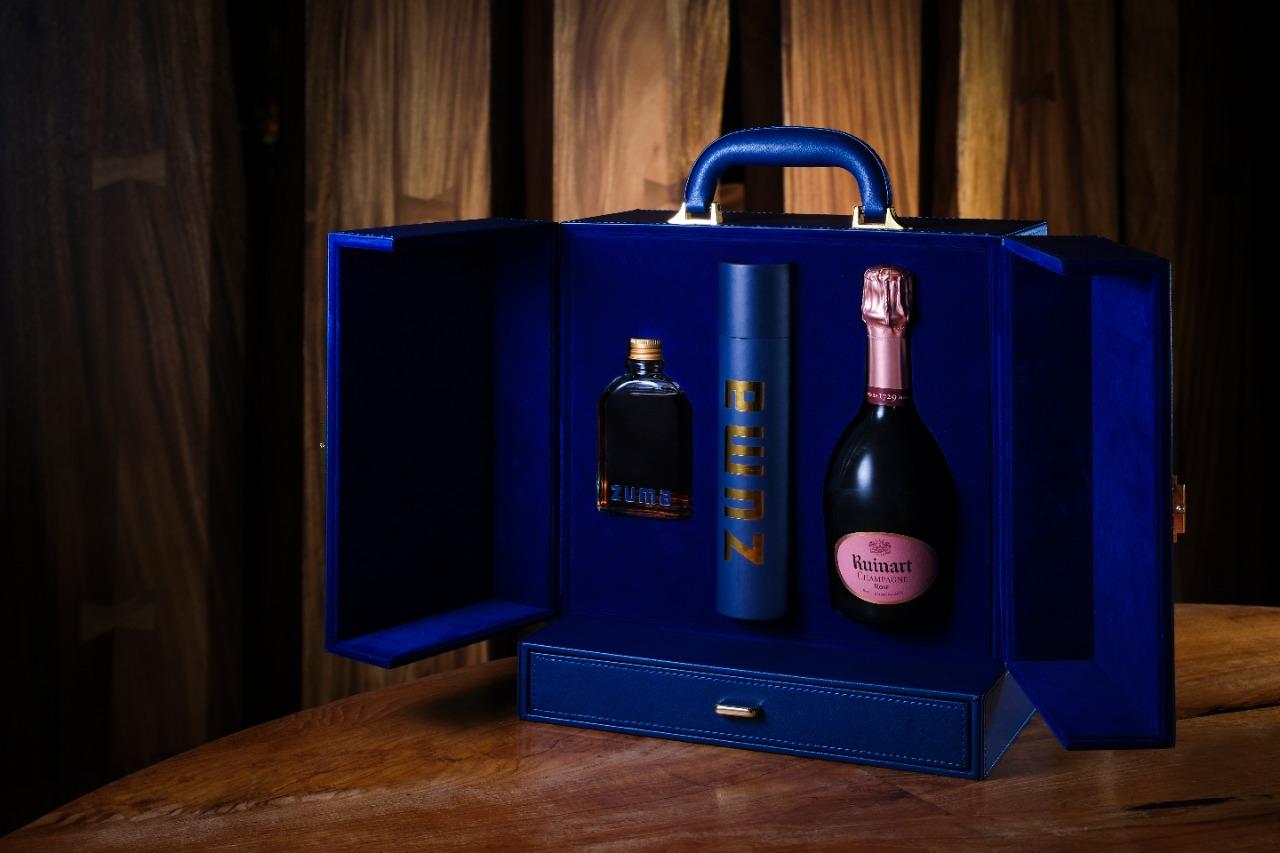 Zuma, Chinese New Year Hamper
In celebration of the year of the rabbit, the Zuma team created an elegant Chinese New Year Hamper ($688) with bespoke chocolates, festive bottled cocktails and Ruinart Rosé. Harmony is the first blessing, so the gift box is filled with surprises. The thoughtfully designed gift box has a removable partition and a blue velvet texture drawer, so you can keep it around all year long as a jewelry box.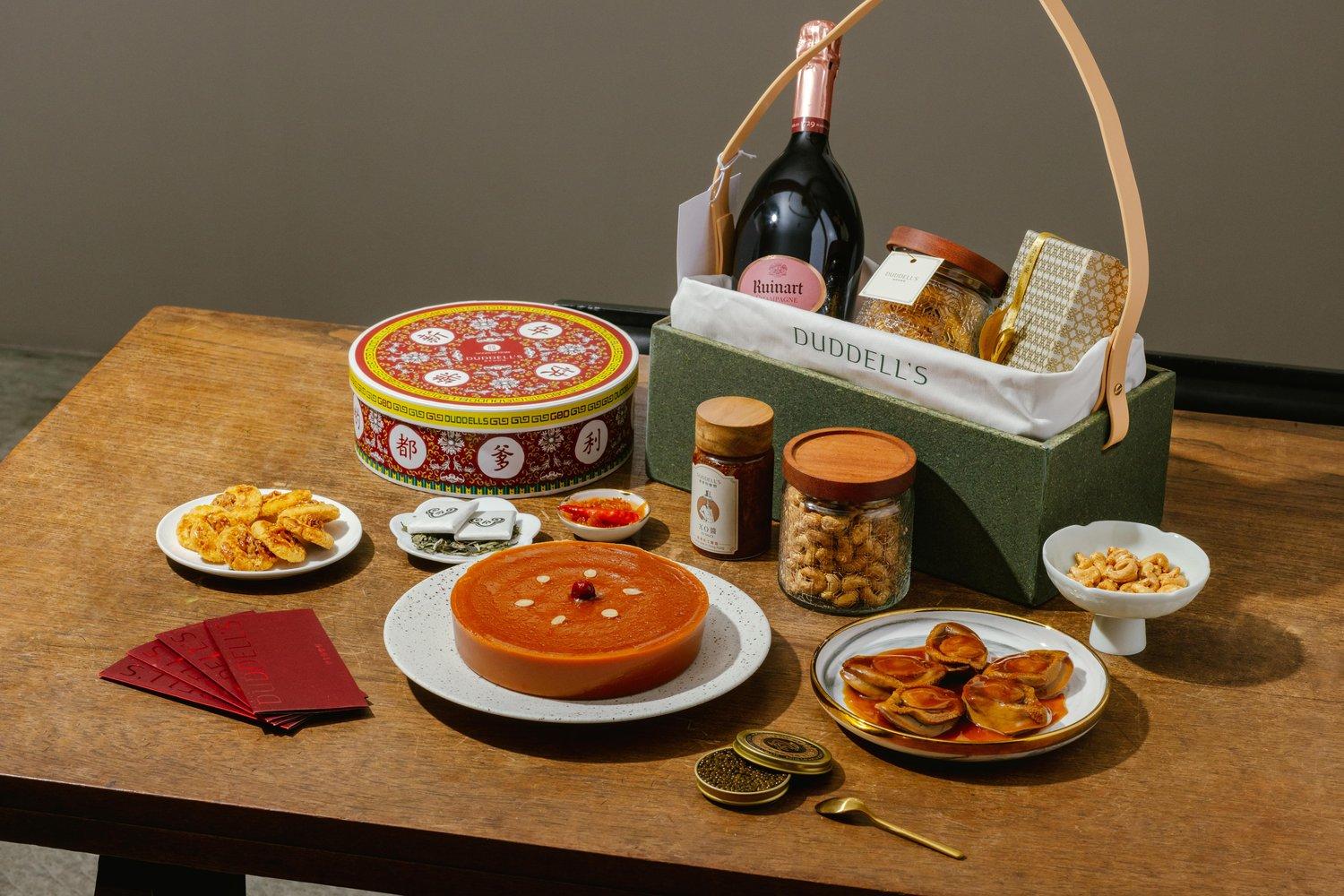 Duddells, Auspicicous and Prosperous
For Lunar New Year, Michelin-starred restaurant Duddells is offering two festive hampers that are resented in special edition boxes designed by Goods of Desire (G.O.D.), featuring hand-drawn traditional patterns of Chinese teacups and soup bowls honouring Hong Kong's heritage. Those who order "Auspicious" ($1,988) get New Year pudding, abalone braised in Duddell's X.O. Sauce, walnut cookies, Fook Ming Tong 2017 Fuding White Tea Disc, Veuve Clicquot Brut NV Champagne, and more! With "Prosperous" ($2,688), you get all of the above plus Royal Cristal Caviar, Garlic Salt Cashew Nuts, Mushroom Cashew Nuts, and Ruinart Rosé.