Having lived abroad for many years, the owner returned to Taiwan and purchased this 711-square-foot residence Taipei to enjoy the twilight years with his wife.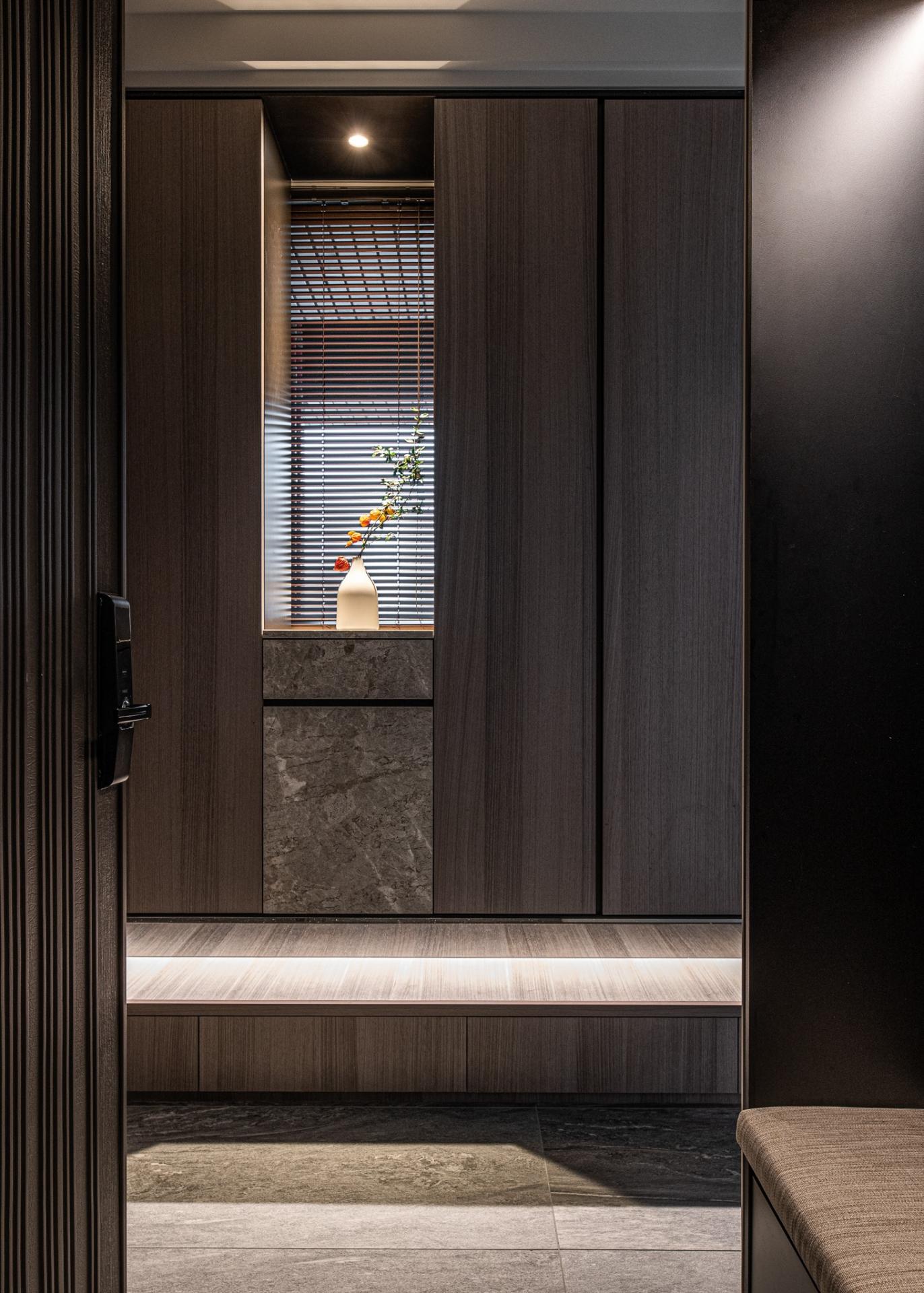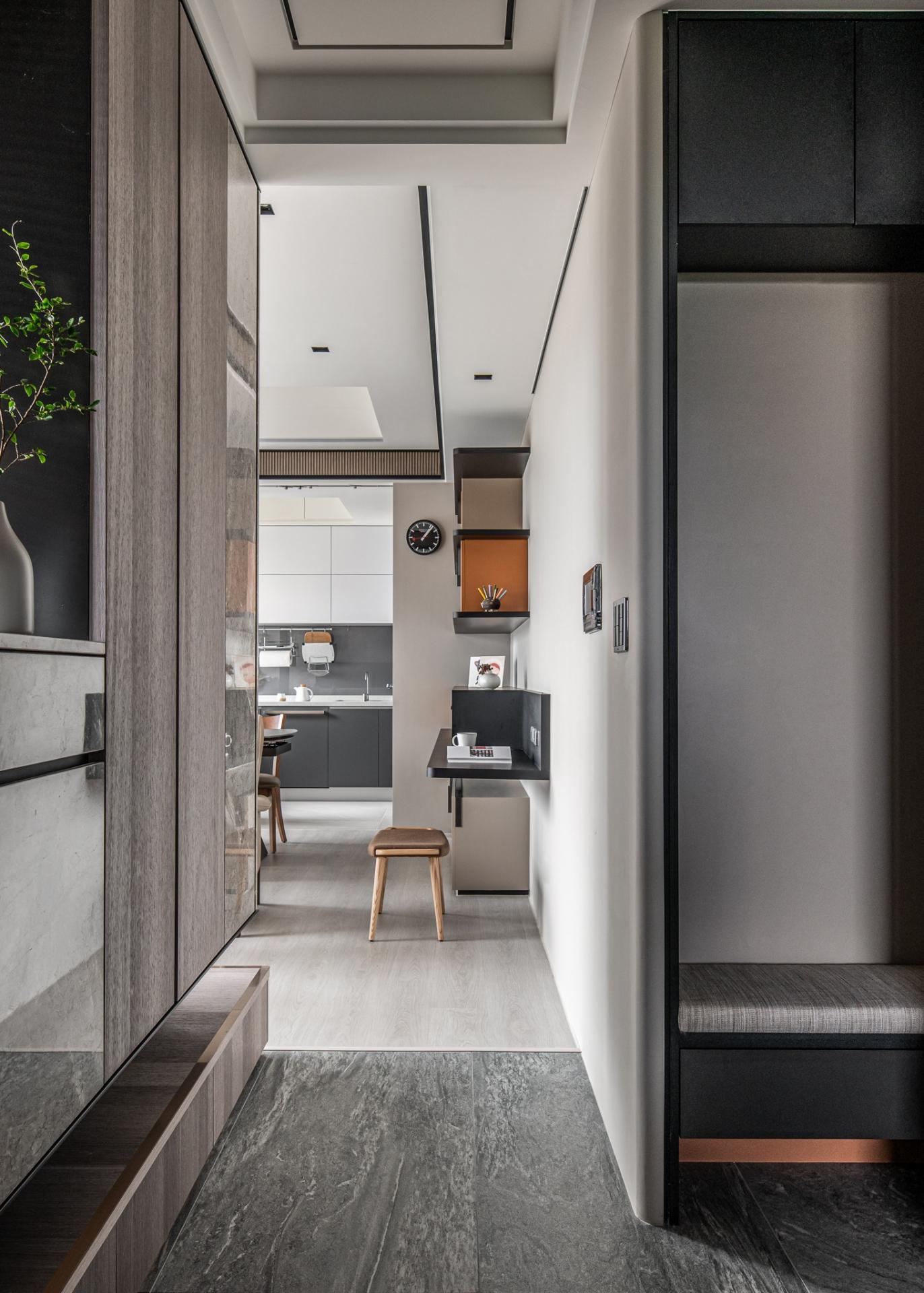 The couple commissioned the Tenten Interiors to carve out an abode filled with their favorite collections. The foyer, floored by a variety of marble tiles and connected by marble and wood is made of the same material as the TV wall, retaining the visual extension. The unique texture is akin to that of a landscape painting.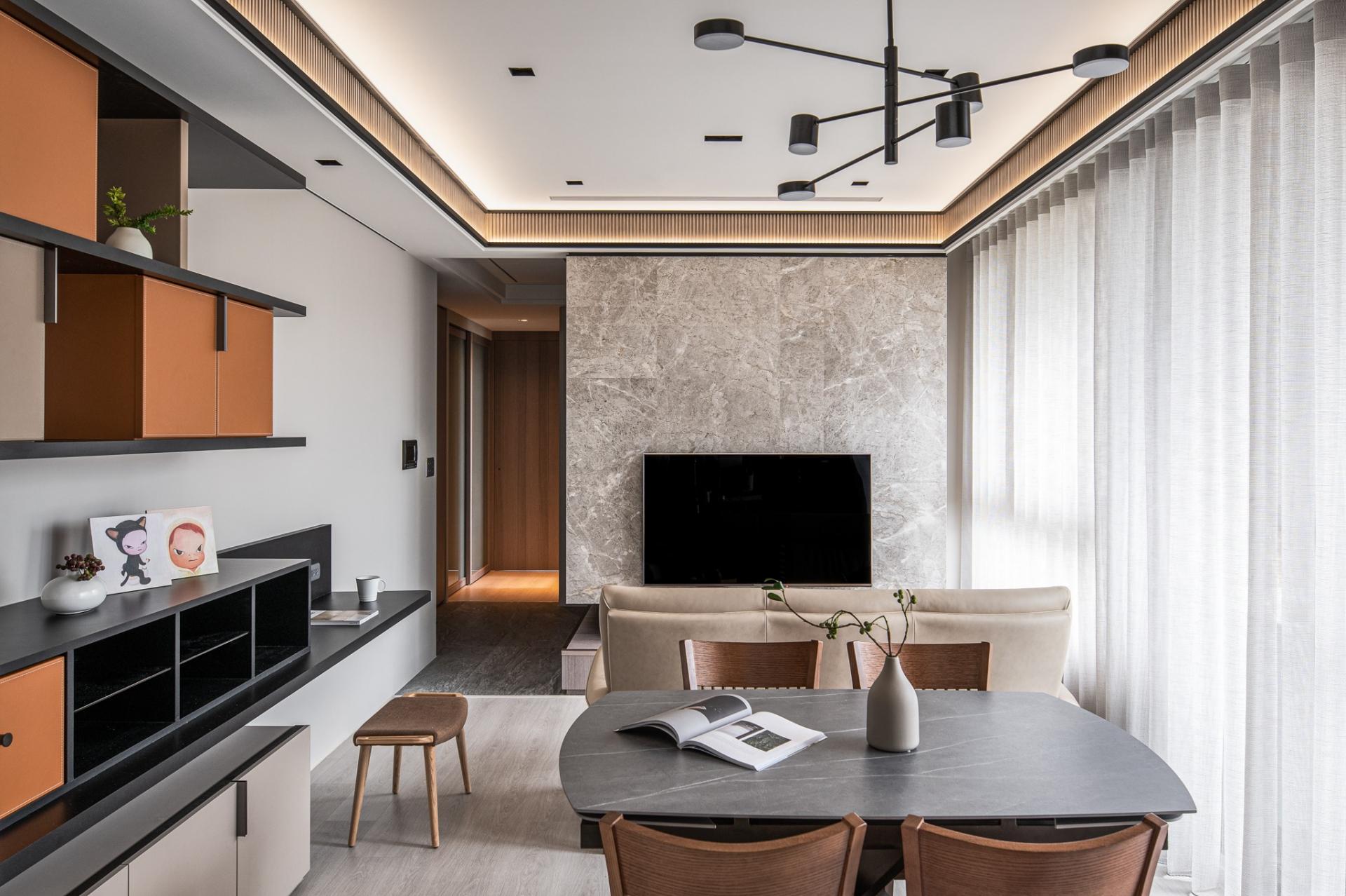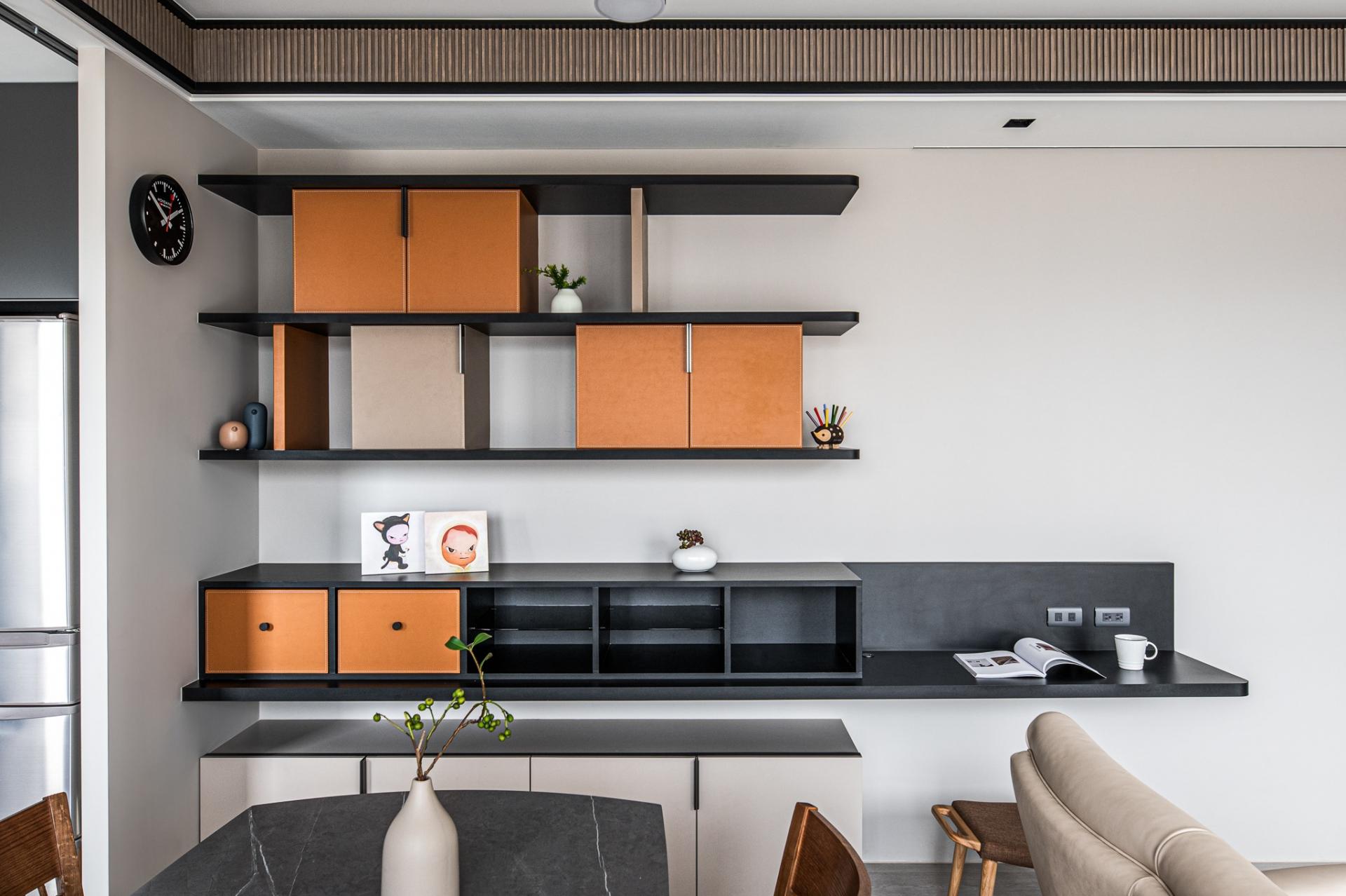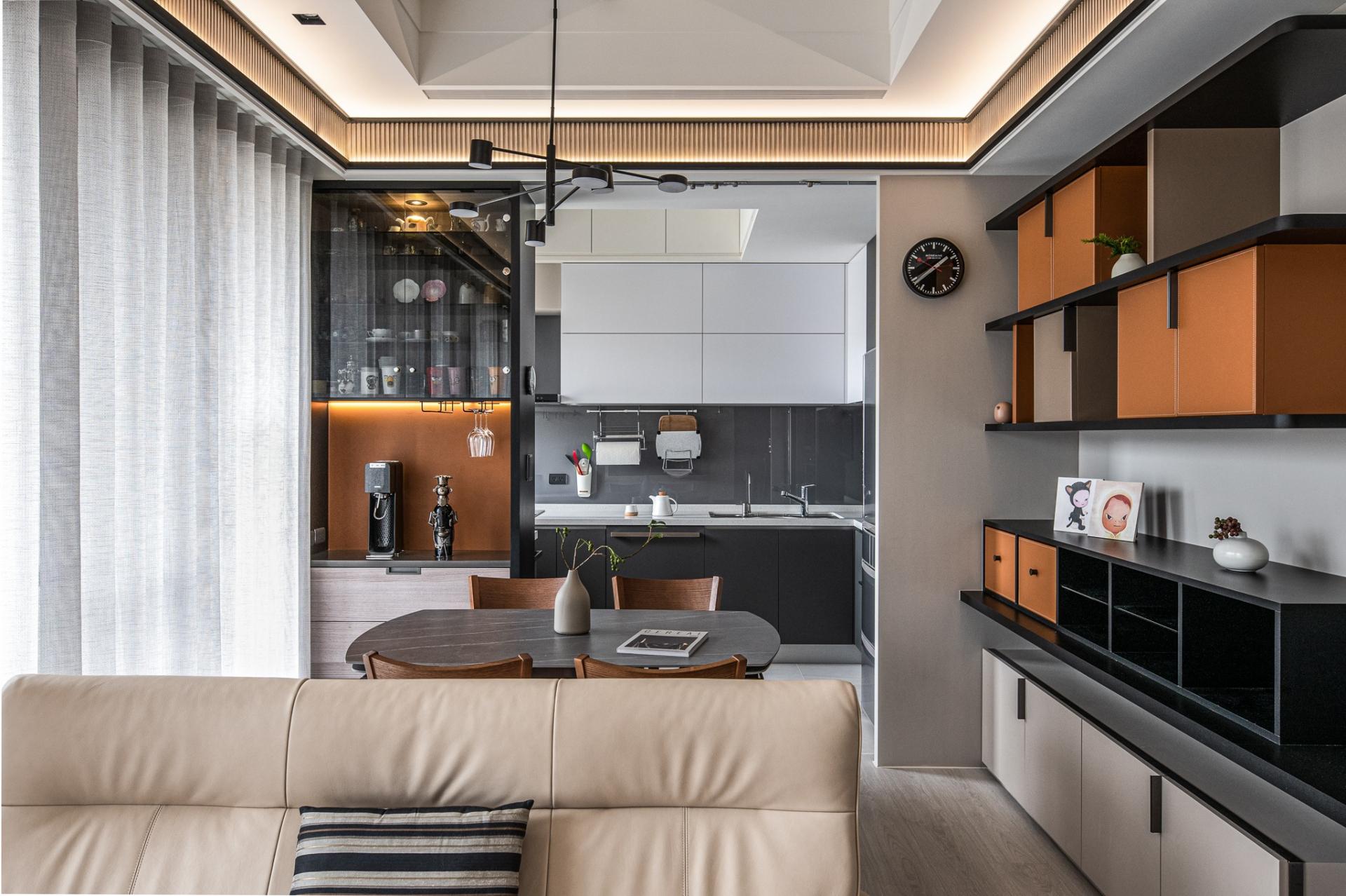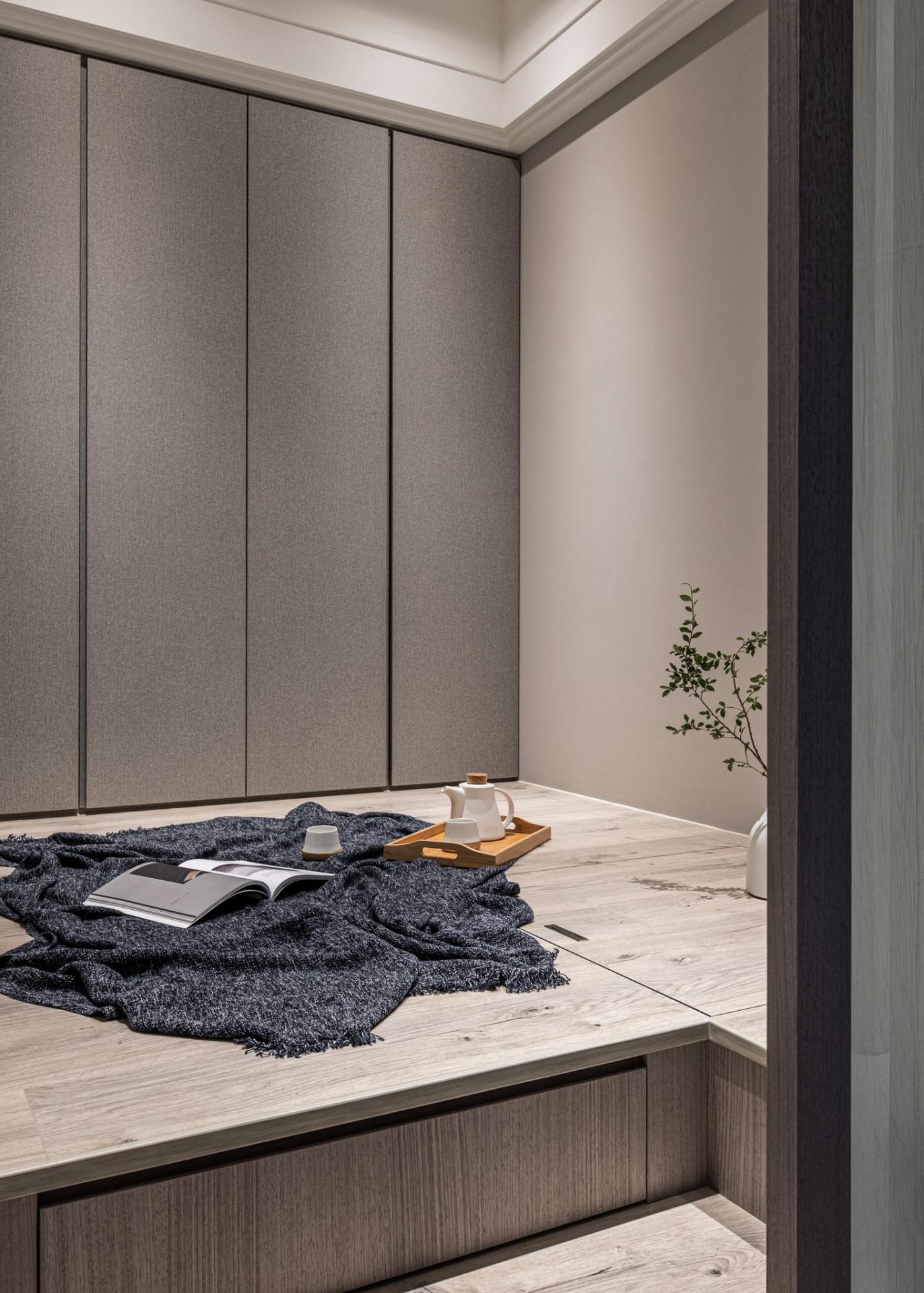 In terms of decoration, the design team makes good use of the couple's own collection of furniture, using wood coffee and dark grey as the main palette. While open display cabinets are used on the walls, the black-stained wooden storage cabinets are built in next to the dining table, the chandelier hung atop creating a sense of depth. A small Japanese room is separated from the master bedroom as a guest room. The elevated design has a spatial transformation effect on the space, which also doubles as a practical storage.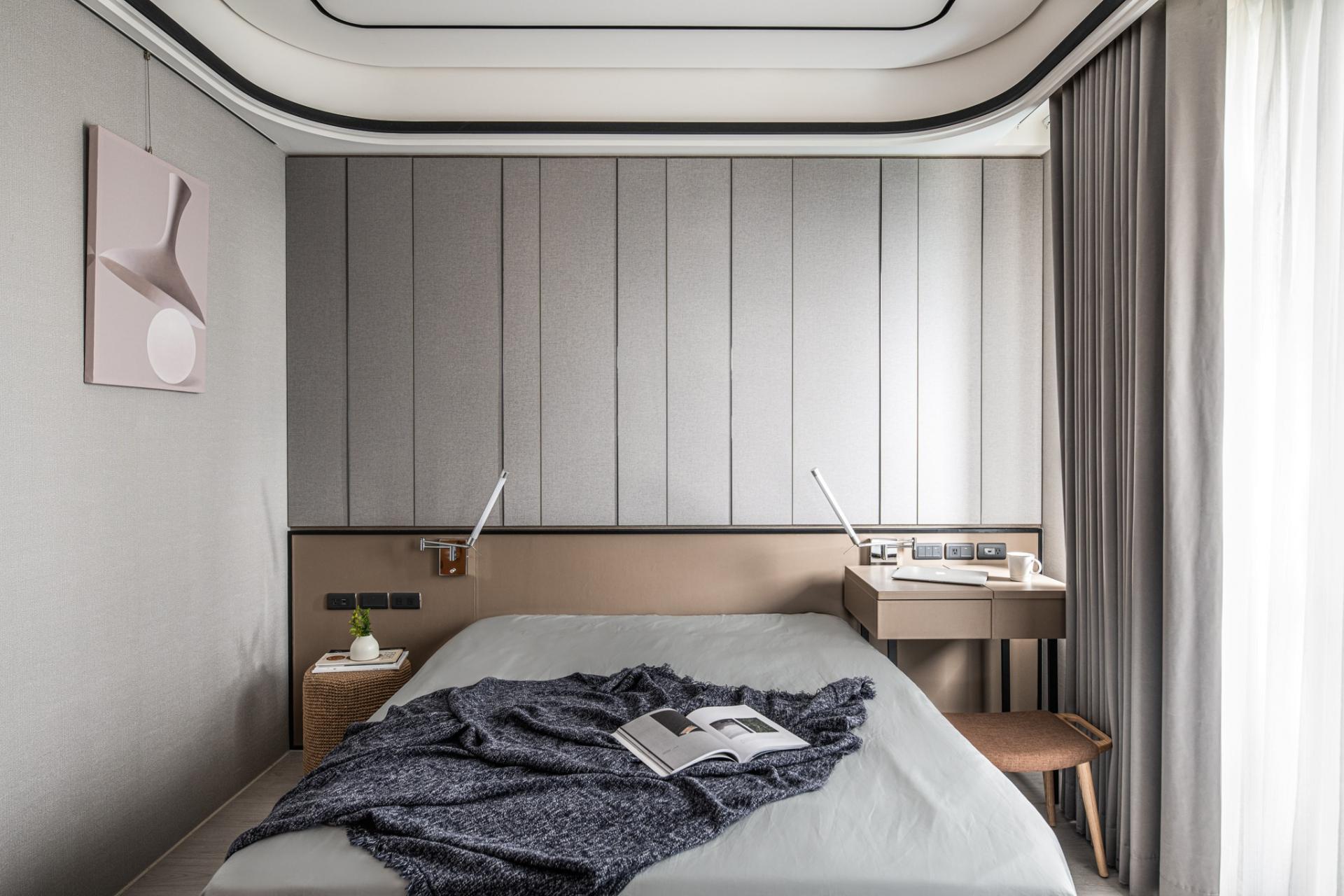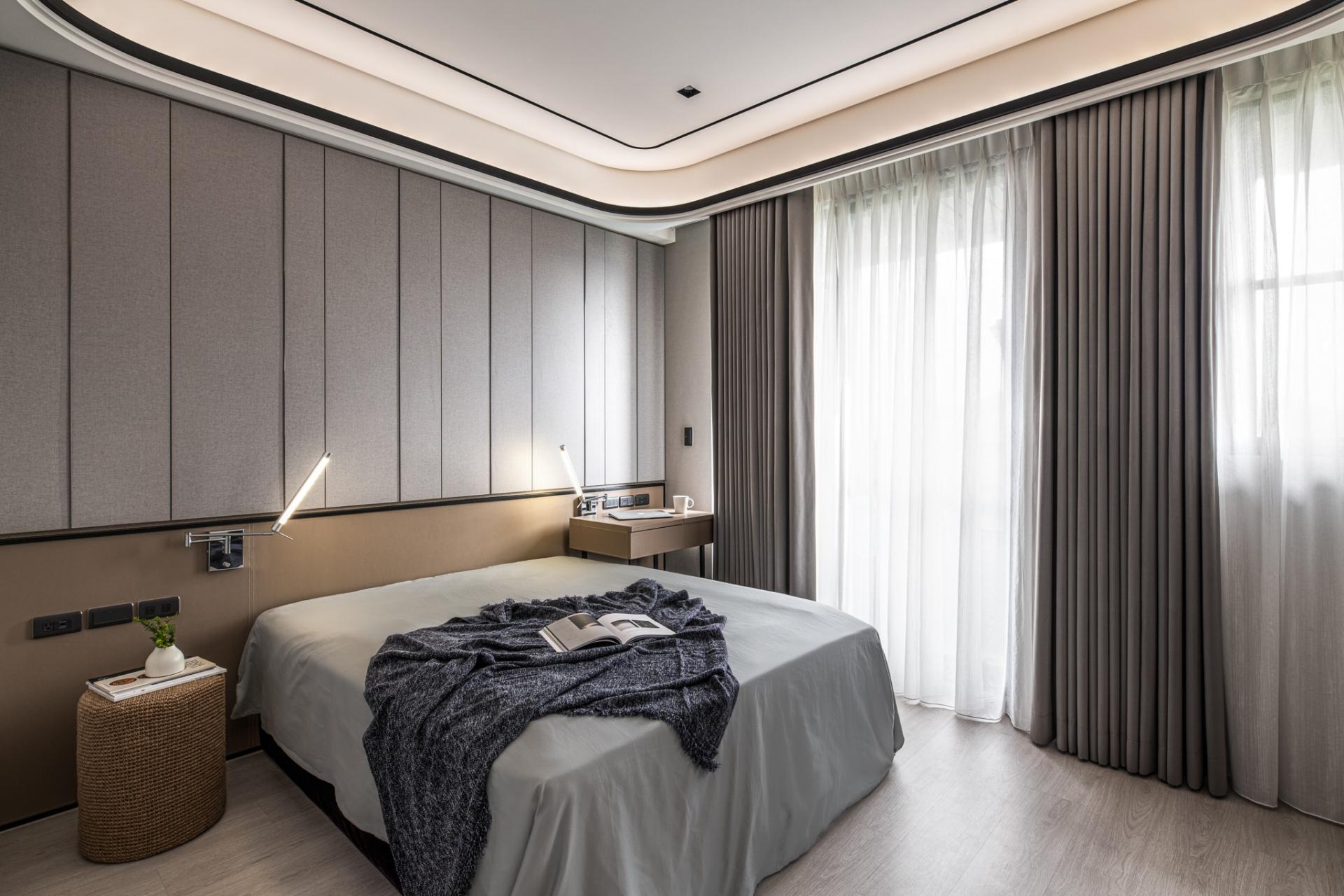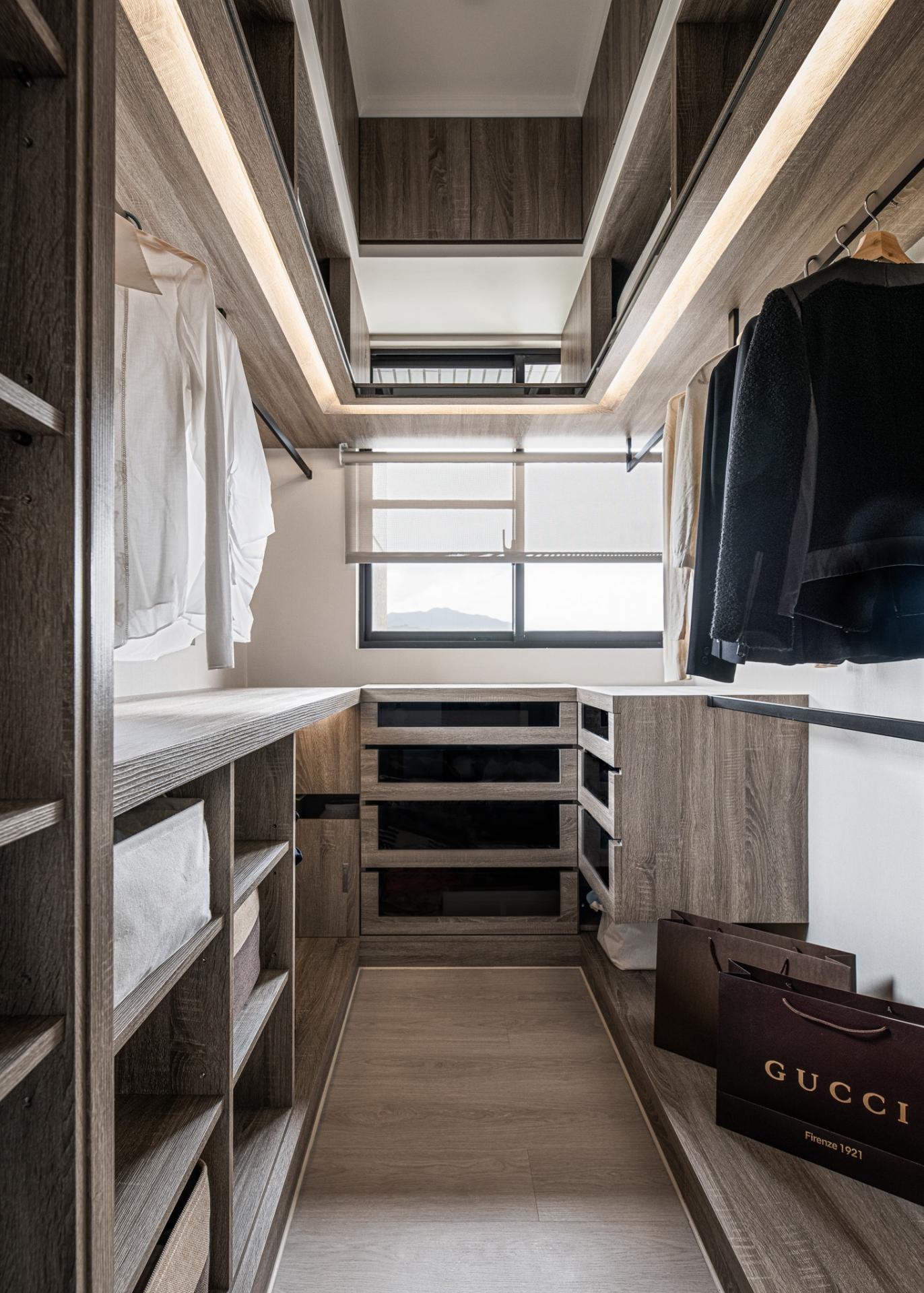 The ceiling of the main bedroom is decked with black paint lines. Hidden at the headboard is a storage cabinet, along with the dressing room spliced with veneer. Everything has been carefully planned in this compact dwelling.