From 1 to 4 December, the Business of Design Week 2021 Summit once again gathers over 80 of the world's foremost brand leaders, design mavericks, entrepreneurs and innovators for an action-packed and inspiring programme like no other.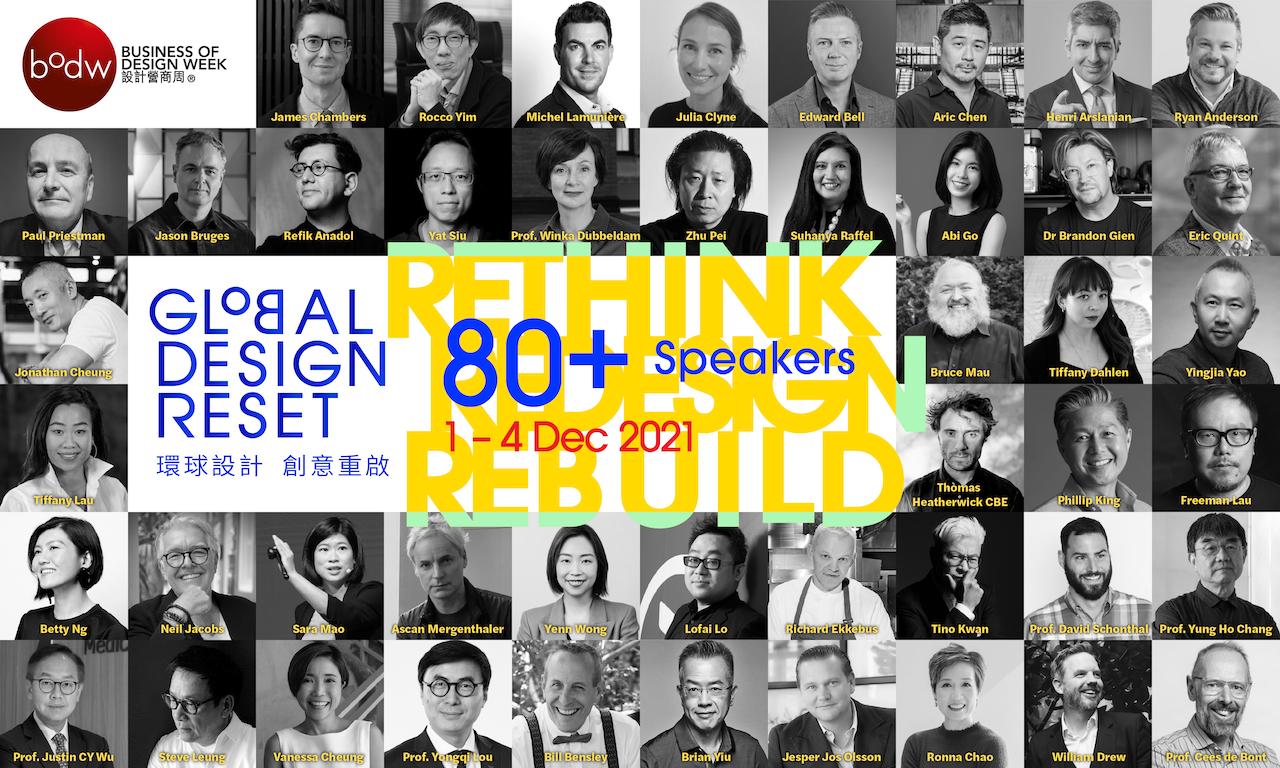 Following almost another year filled with disruption, major shifts are emerging across industries. How to prepare for ongoing transformations and better navigate the new normal requires, among other things, fresh thinking, decisive leadership and collaborative creativity inspired by human-centred design.
Drawing on the essence of inclusivity, sustainability, design and technology, Business of Design Week (BODW), Asia's premier annual event on design, innovation and brands co-organised by Hong Kong Design Centre (HKDC) and Hong Kong Trade Development Council (HKTDC), has since 2002 gathered some the world's foremost brand leaders, design mavericks, entrepreneurs and innovators from Hong Kong as well as overseas, driving discourse on the value of design and innovation to inspire global audiences.
With the UK and ViuTV as strategic partners this year, BODW 2021 provides a valuable platform for business and creative leaders to exchange ideas, network, and explore new business opportunities. The theme this year is "Global Design Reset", underscoring this remarkable period that is bearing witness to significant change across various industries the world over. Leading entrepreneurs, creatives, and designers from different sectors will shed light on how we can thrive amid crisis, co-create a sustainable future, and make a meaningful impact through design.
Building on last year's success, the BODW 2021 Summit will be held as a hybrid programme –simulcast live on ViuTV, online, social media, and at partner locations. The programme explores 8 main pillars of topics: Brand Rejuvenation, Connected Health and Wellbeing, Creative Mindset & Innovation Leadership, Culture & the City, Designing an Intelligent Future, Hospitality with Purpose, New Urban Models, and Phygital Reality.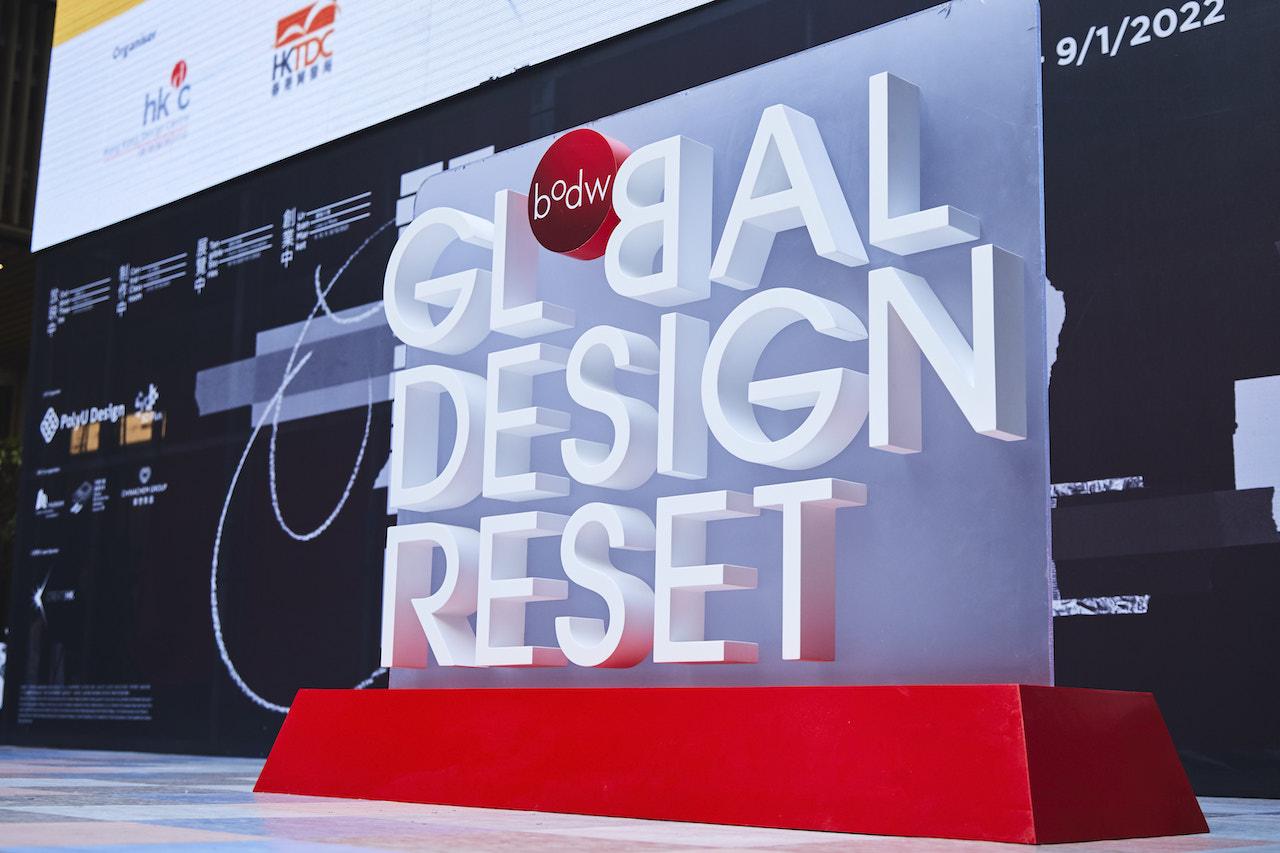 The key speaker line-up includes:
• Ascan Mergenthaler, Senior Partner of Herzog & de Meuron (Switzerland)
• Bruce Mau, Chief Executive Officer of Massive Change Network and Founder of Bruce Mau Studio (US)
• Bill Bensley, Founder & Interior Designer of BENSLEY (Thailand)
• Brian Yiu, CEO of Fila China (Mainland China)
• David Schonthal, Clinical Professor and Director of Entrepreneurship Programs, Kellogg School of Management; and book author of The Human Element: Overcoming the Resistance that Awaits New Ideas (US)
• Eric Quint, former Chief Brand and Design Officer of 3M, and book author of Design Leadership Ignited: Elevating Design At Scale (The Netherlands)
• Francine Houben, Founding Partner of Mecanoo (The Netherlands)
• Freeman Lau, Founder of KL&K Creative Strategics (HK)
• Jason Bruges, Director of Jason Bruges Studio (UK)
• Jonathan Cheung, Advisor of GAP Inc. (US)
• Li Hua, Founder & Principal of Trace Architecture Office (Mainland China)
• Lofai Lo, Director & General Manager of ViuTV (HK)
• Martin Darbyshire, CEO of tangerine (UK)
• Neil Jacobs, CEO of Six Senses Hotels Resorts & Spas ( Singapore)
• Paul Priestman, Designer & Chairman of PriestmanGoode (UK)
• Pei Zhu, Founder of Studio Zhu-Pei (Mainland China)
• Richard Ekkebus, Director of Culinary Operations and F&B of The Landmark Mandarin Oriental, Hong Kong (HK)
• Robert Greenwood, Managing Director Asia of Snøhetta (HK)
• Sara Mao, Vice President and Director, Christie's Education Asia Pacific, of Christie's (HK)
• Steve Leung, Founder of Steve Leung Design Group Limited (HK)
• Suhanya Raffel, Museum Director of M+ (HK)
• Thomas Heatherwick, CBE, Founder of Heatherwick Studio (UK)
• Tiffany Lau, Executive Director and Head of Urban Ecosystems, Asia Pacific, of Jones Lang LaSalle IP, Inc. (JLL) (HK)
• Tino Kwan, Principal Consultant of TinoKwan Lighting Consultants Limited (HK)
• Prof. Winka Dubbeldam, Founder & Partner of Archi-Tectonics NYC; Miller Professor & Chair of Weitzman Architecture of University of Pennsylvania (US)
• Yat Siu, Co-Founder & Chairman of Animoca Brands (HK)
• Yenn Wong, CEO & Founder of JIA Group (HK) and others
Click here to register for BODW 2021.