Harnessing the Internet of Things (IoT) technology, the Wiser™ Smart Home solution along with the dedicated Wiser by SE mobile app allow a range of defined home devices to be monitored and controlled with the tap of a button or voice control, at home or elsewhere. With a single voice command, you can control your home equipment and switch among scenarios.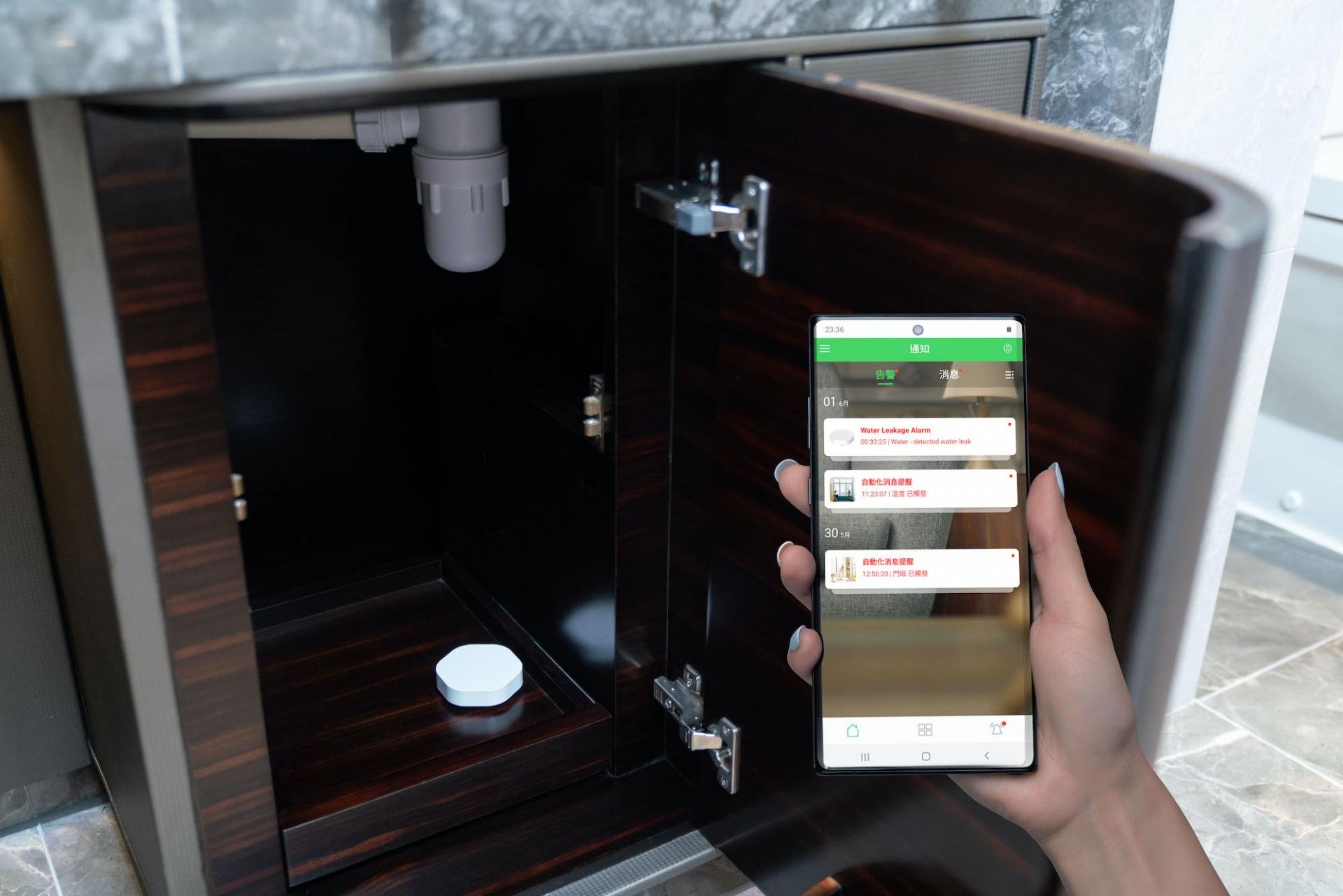 The system comes with a list of smart sensors, smart switches and infrared convertor, all connected through Zigbee 3.0 to enable the detections of human presence, water leakage, temperature and humidity, and the live status of windows and doors at home. When an abnormality is detected, a notification will be sent to the owner's mobile device. Homeowners can set automations to adjust the smart controls and home equipment to ensure your home is pleasant all the times.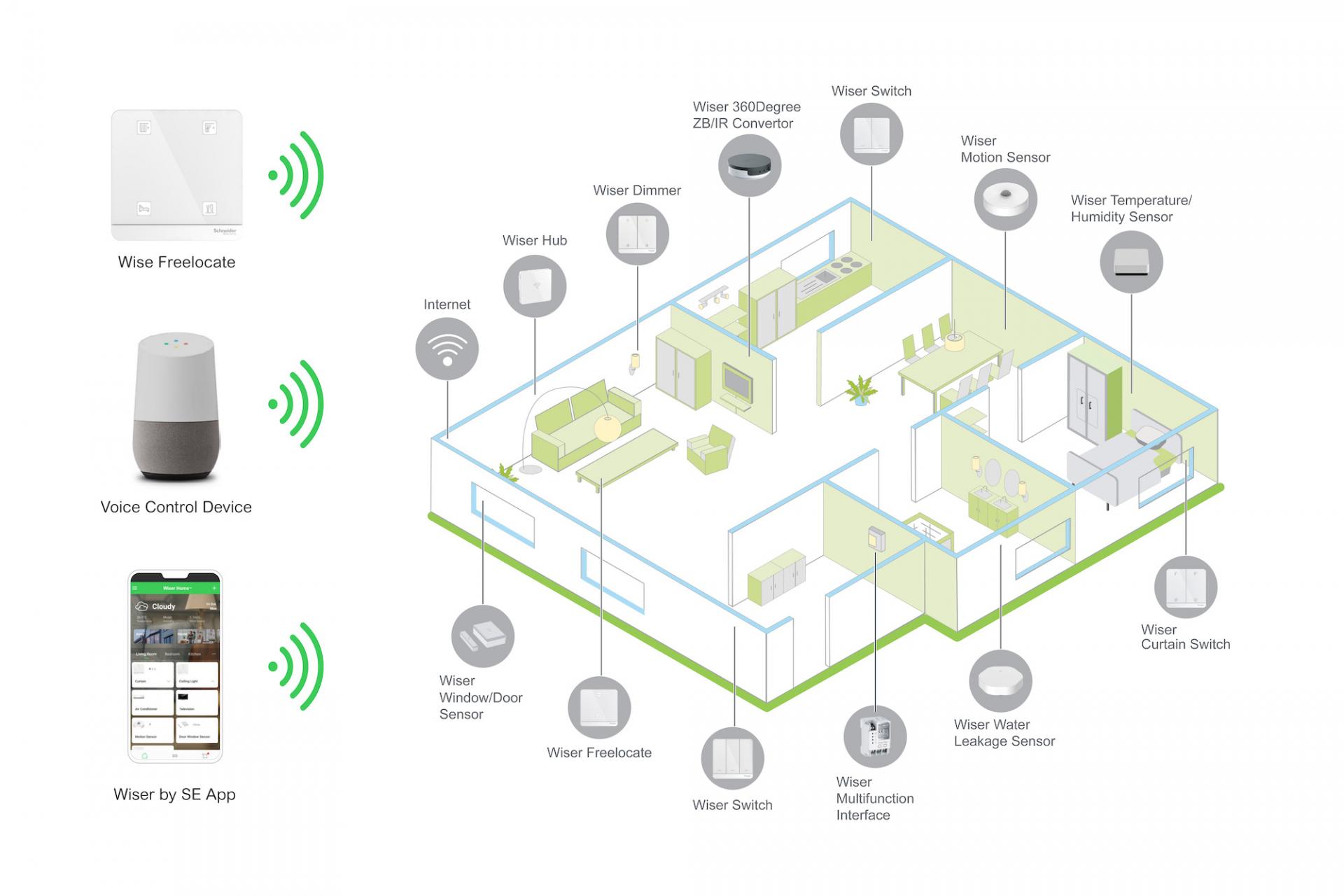 When an abnormality is detected, a notification will be sent to the owner's mobile device, allowing users to remotely monitor and control their devices while protecting their homes and families.
With an uncluttered interface and easy setup process, homeowners can pre-set scenarios including "Home Theatre", "Sleeping" and "Away" according to their daily routines and schedules. For example, by activating the "Home Theatre" mode on the app, curtains at home will automatically be drawn, lights dimmed down with air-con and AV systems turned on to achieve the ambience of a movie theatre.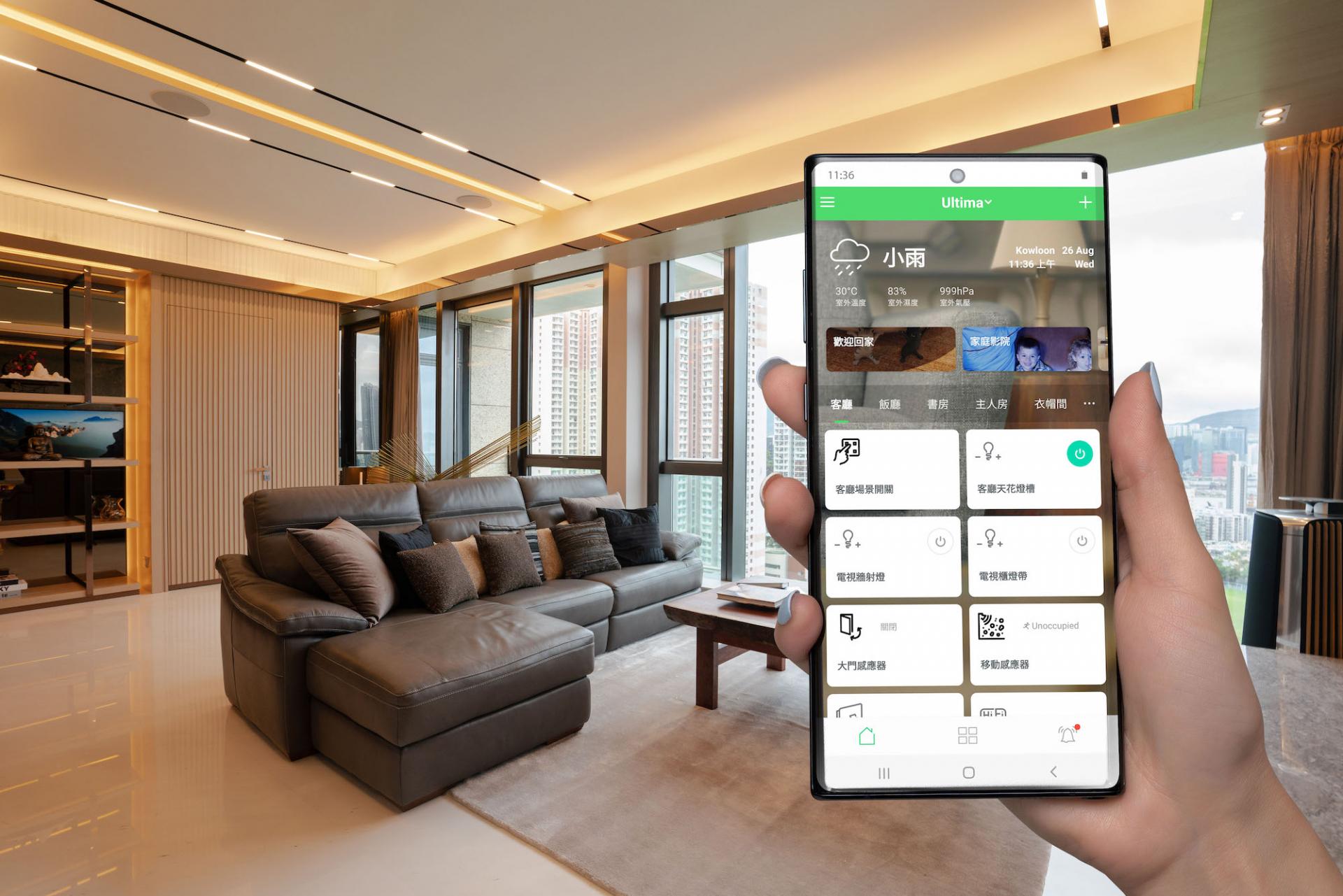 "The Wiser system is a true smart home solution," said famous interior designer Eric Fung, Chief Design Director at E F Design Limited.
"Wiser switch takes design cues from the minimalist aesthetic of Schneider's AvatarOn range, boasting a sleek silhouette, smooth lines and glossy surface that would make a perfect match to my interior design style. User-friendly and budget-friendly, the Wiser system is easy to set up and to be monitored via its dedicated app, allowing homeowners for a hassle-free lifestyle at home."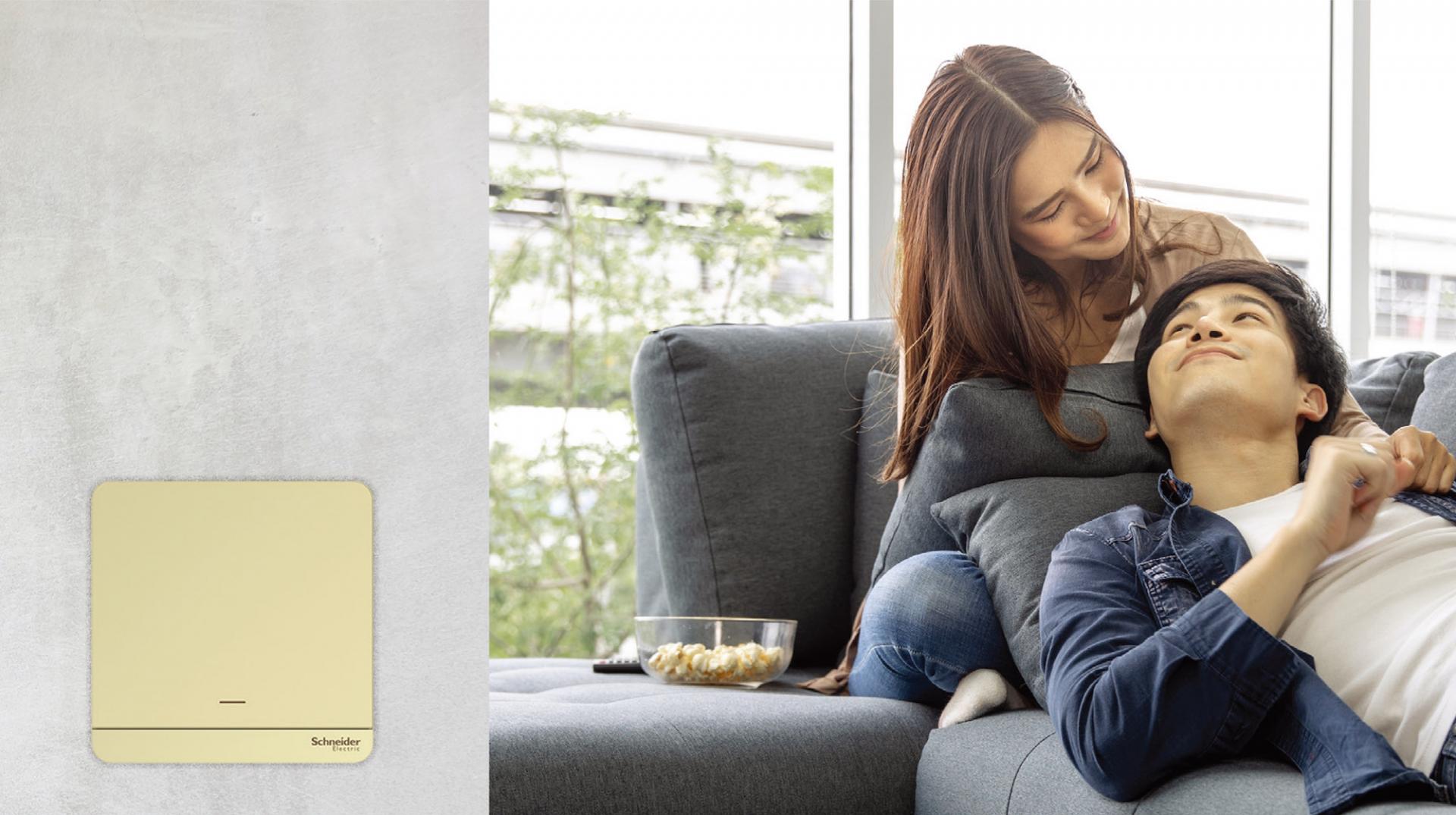 Designed to fit into different interior design styles, the Wiser™ system attains a perfect balance between usability and aesthetics, having won the acclaimed Red Dot Design Award 2019 for its Wiser FreeLocate switch and Wiser 360Degree ZB/IR convertor.
SCHNEIDER ELECTRIC (HONG KONG) LTD.
Kerry Centre, 683 King's Road, Quarry Bay, Hong Kong
TEL: 2579 9699
WEBSITE: https://www.se.com/hk/en/home/smart-home/wiser-asia/