I come from a family of proud Pakistanis. My friends joke that I like to think of myself as a patron of all things Pakistan," Syed Asim Hussain tells Home Journal.
It's a fitting title. Early this year, Hussain put their very own cuisine on the Michelin map with the first star awarded to a Punjabi restaurant, New Punjab Club. The restaurant, one of his most personal to date, was created by Hussain and the Black Sheep Restaurants group, which he co-founded with Christopher Mark.
The group's creations are some of the city's most dined-in, awarded, and Instagrammed digs. Among their latest openings are Greek dining destination Artemis & Apollo; Italian restaurant Osteria Marzia; and the izakaya Fukuro. More recently, the group debuted Hotal Colombo, a Sri Lankan restaurant with a Wes Anderson-inspired treatment.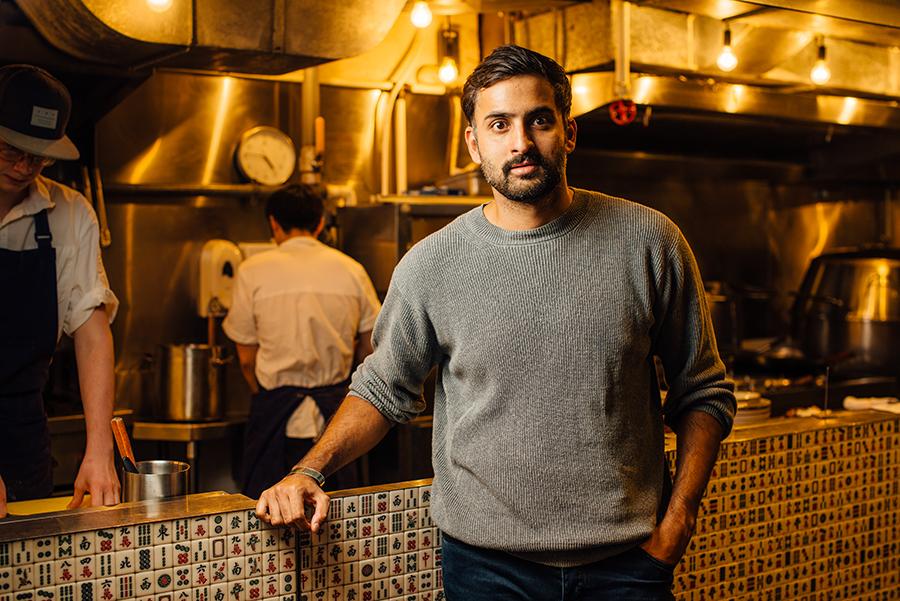 Black Sheep Restaurants co-founder Syed Hussain Asim
Dine at any of these restaurants and you'll quickly discover that as well as a foodie, Hussain is an avid fan of art. In addition to the striking, photogenic aesthetic across their restaurants' interiors, the walls are often decked out with paintings, as in New Punjab Club – or cats, in the case of Ho Lee Fook.
Here, in the spirit of art month, we chat up Hussain on the subject – the art he likes, those he collects, and how he goes about showcasing them at home and at his restaurants. Read on.
What type of art do you seek out and collect?
One of my cousins is an artist; she's about a decade older than me but I remember going to art exhibitions with her while she was doing her thesis at the prestigious National College of Arts in Pakistan, and I think that is where my love for visual arts started. I bought my first piece when I was a teenager from a dubious art vendor in a back alley in the old city of Lahore. I felt very smug about it then, when I look back now. It is a special kind of ugly, but I liked it at the time. As with everything else – music, film, dining – your tastes evolve as you get older and hopefully become more refined.
I am privileged that the work we do in the culinary arts sometimes crosses over into fine art as well.
Recently I worked with Vito Schnabel to curate the artworks in Carbone when we first opened, and that really sparked an interest in contemporary American artists, but I am currently looking at contemporary Greek art for Artemis & Apollo. I am privileged that the work we do in the culinary arts sometimes crosses over into fine art as well.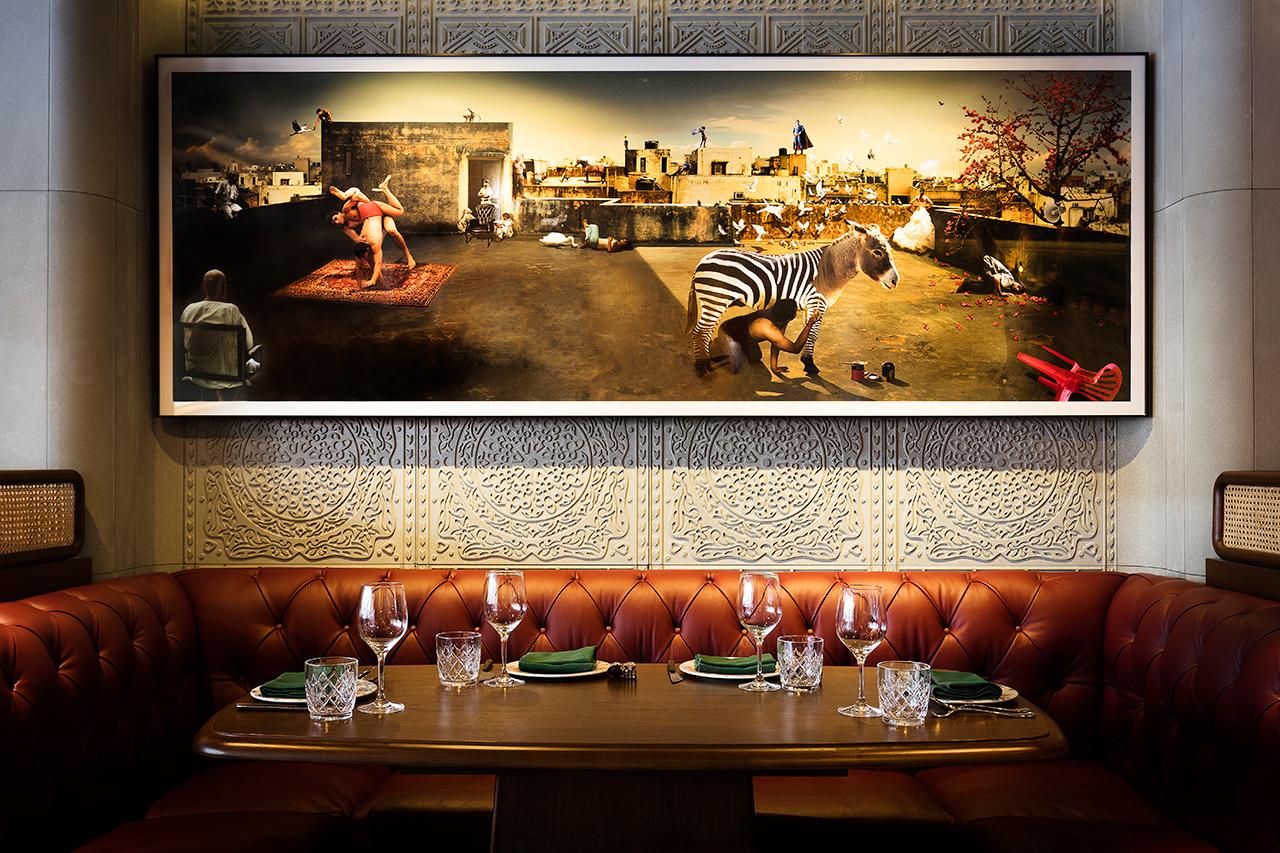 The interiors at New Punjab Club, which received its first Michelin star in 2019, are punctuated by vivid works of art. This wall features Manjunath Kamath's 'As You Know' Where do you like to look for artworks?
I am never really actively seeking out new works, but I am fortunate to travel a lot and I think you can find art everywhere. I bought a paper fan in Kyoto recently from a family who has been making them in the same way for generations – for me that is art. We go to the Deruta workshop in Italy once a year to get ceramics for the restaurants, and I am always struck by the heritage and artistry of what they do. We have also commissioned a piece for New Punjab Club by Mohsin Shafi who is one of the country's most important contemporary artists and we are looking forward to seeing how that turns out. Even what we do in the restaurants night after night is a kind of art.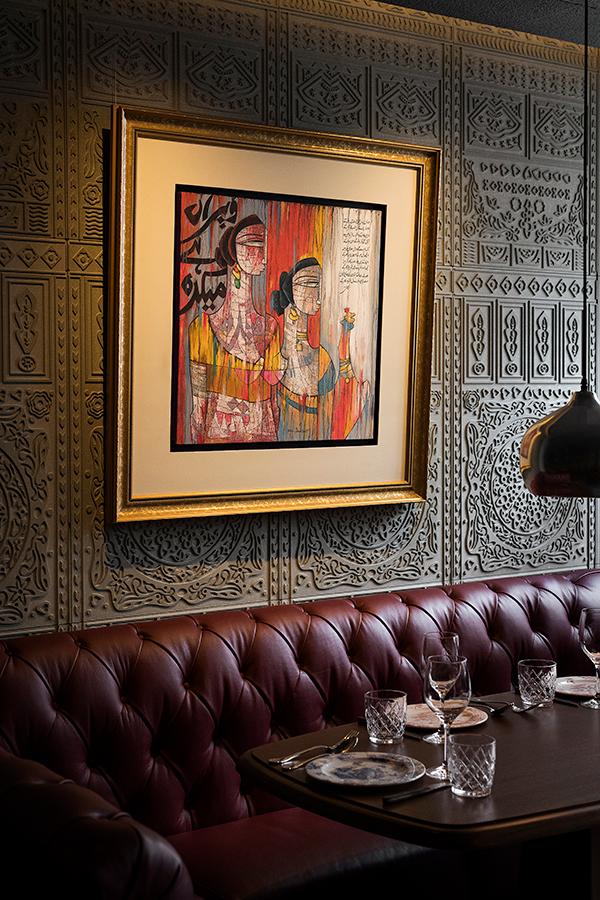 Untitled, A. S. Rind Do you display your artworks at home? How do you spruce up your own space with your collection?
My collection has become rather disorganised – a lot of my art is now in New Punjab Club and even in the office. I enjoy moving my artworks around; very few of them have fixed positions in my apartment, and there are inevitably a couple that languish in a cupboard for a while. I will rediscover them after a few months and rotate them back in. I find that every time I move a work I will see something new in it, from the way the light hits it, or the angle that I am looking at it from.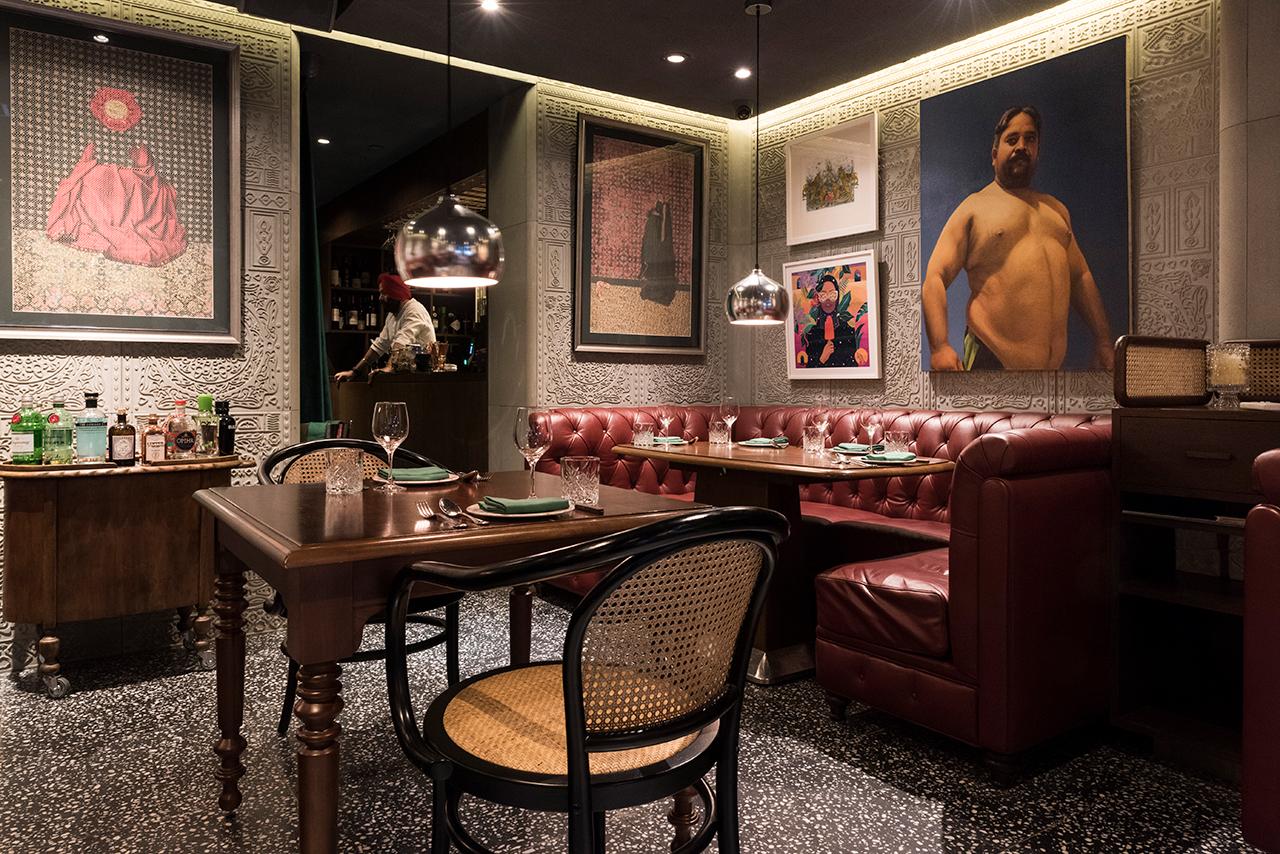 Art on display in New Punjab Club Any tips on committing to artworks and working with one's space to display their collection?
For this I would say the same thing I say about getting into wine: start small and pick something that genuinely interests you. For me, with wine it started in Tuscany – I love the region, I got a little obsessed, and now one of my closest friends is, in my opinion, the best winemaker in Chianti. That is how I approach most things that capture my imagination – I do a deep dive.
Untitled, Saeed Akhtar Favourite work of art that you own, and why?
I think my favourite changes all the time, but the Mughees Riaz work in New Punjab Club makes me feel a lot of nostalgia for my city Lahore. He paints landscapes that really capture the essence of Pakistan and most often he paints the sun setting behind the River Ravi which runs through the heartlands of Punjab. Aesthetically his works are very calming and introspective, but they also perfectly capture this dusty, smoky light that really reminds me of home.
The post Black Sheep Restaurants' Syed Asim Hussain on Art – and His One Tip for Collecting It appeared first on Home Journal.