Looking for art fixes? This exciting lineup of exhibitions by a wide range of galleries in Hong Kong is too intriguing for you to miss.
1. Louise Bonnet: Onslaught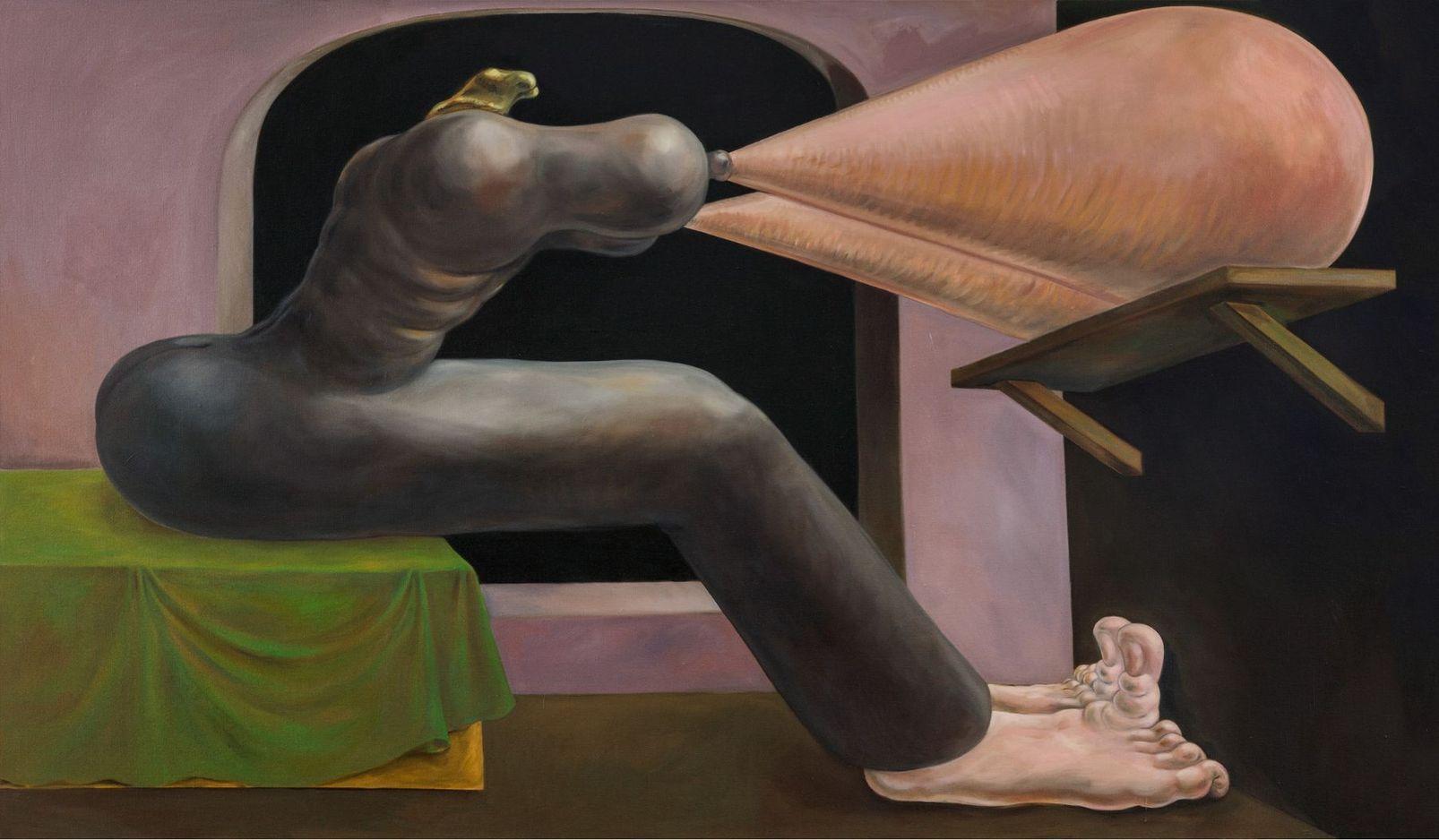 Onslaught is an exhibition of new paintings by Louise Bonnet that coincides with her inclusion in The Milk of Dreams at the 59th Biennale di Venezia, which opened on April 23. The paintings presented explore our sense of mortification at our own bodies and the way they seem to betray us by leaking, sagging, or failing in various ways.
Where: Gagosian, 7/F Pedder Building, 12 Pedder Street, Central, Hong Kong
When: 31 MAY–6 AUGUST 2022
Tel: +852 2151 0555
2. Georg Baselitz: Sofabilder / Sofa Pictures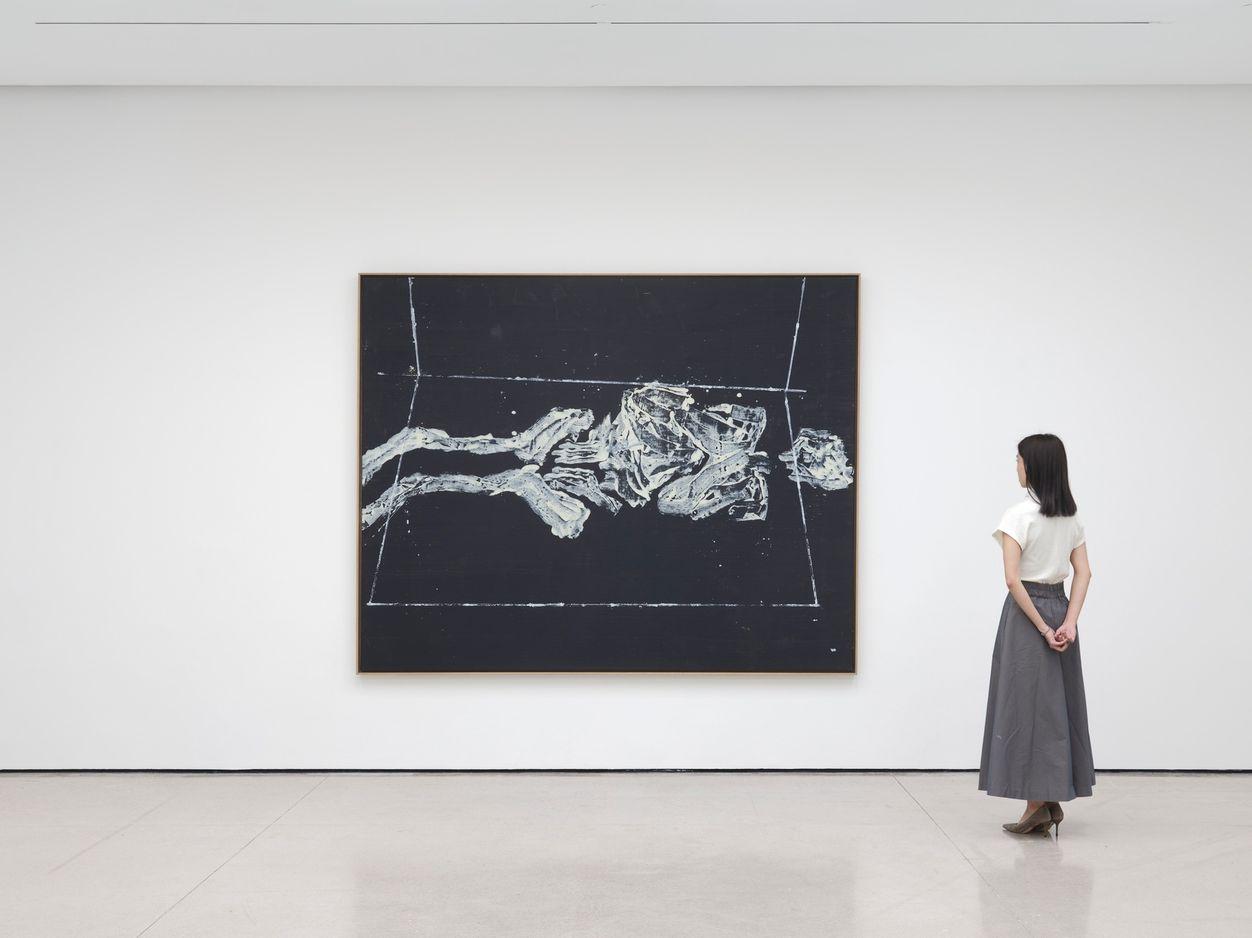 White Cube Hong Kong is presenting an exhibition of recent paintings and drawings by German artist Georg Baselitz that give new and haunting form to his lifelong quest to unite abstraction and figuration in an inextricable dance. A nude female form based loosely on Baselitz's wife Elke, whom he's depicted throughout his career and now conjures from memory, is a central motif in each work.
Where: White Cube, 50 Connaught Road, Central, Hong Kong
When: 24 MAY–28 JULY 2022
Tel: +852 2592 2000
3. Koak: The Driver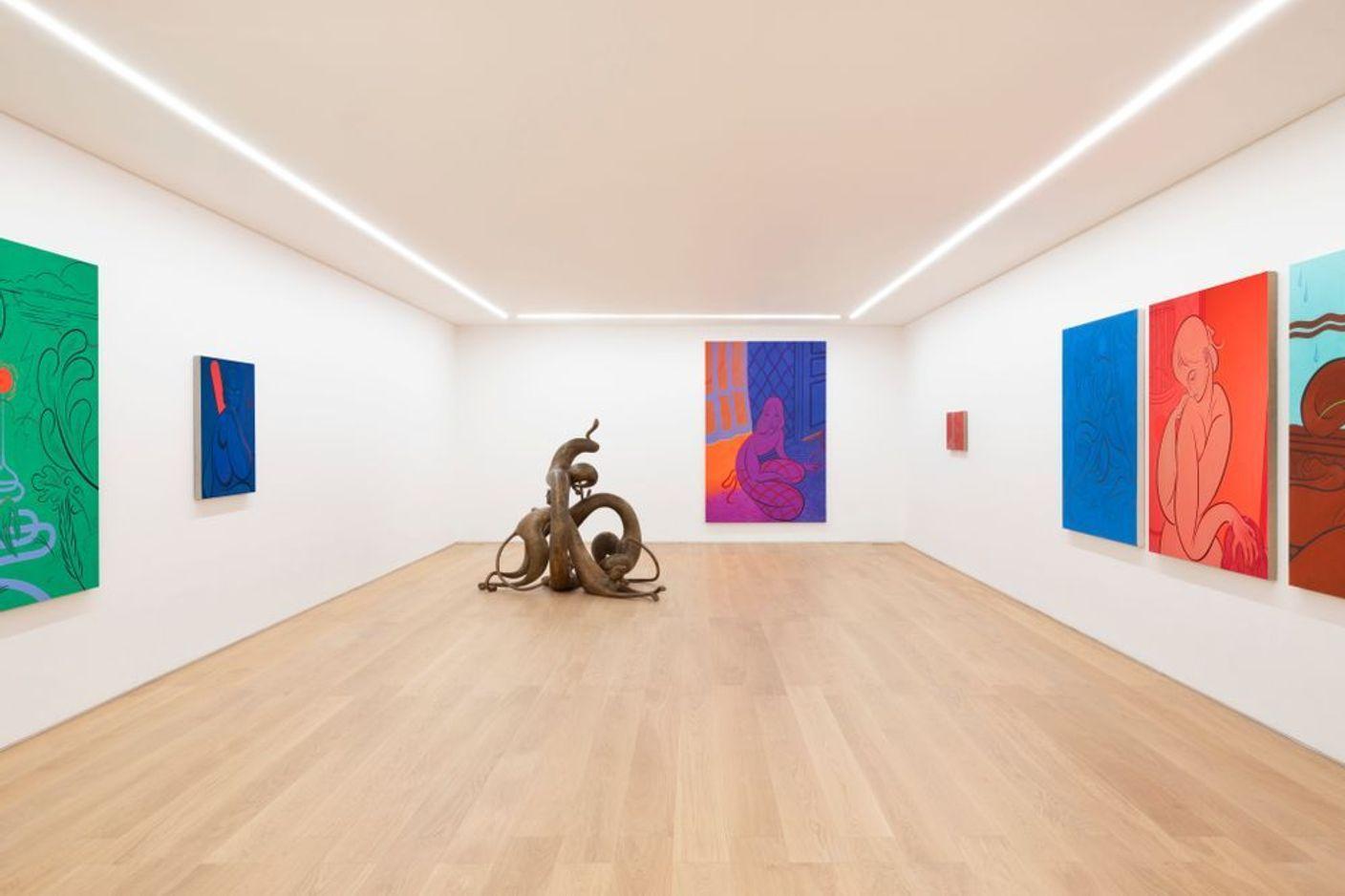 Perrotin's collaboration with San Francisco-based artist Koak results in her first solo presentation in Asia, The Driver. Koak developed this series of paintings during the pandemic and she heightens in them the sense of delay, interiority, angst, and expectancy that are quintessential aspects of the human emotional experience over the last two years.
Where: Perrotin, 807, K11 Atelier Victoria Dockside, 18 Salisbury Road, Tsim Sha Tsui, Hong Kong
When: 21 MAY – 9 JULY 2022
Tel: +852 3758 2180
4. Arlene Shechet: Moon in the Morning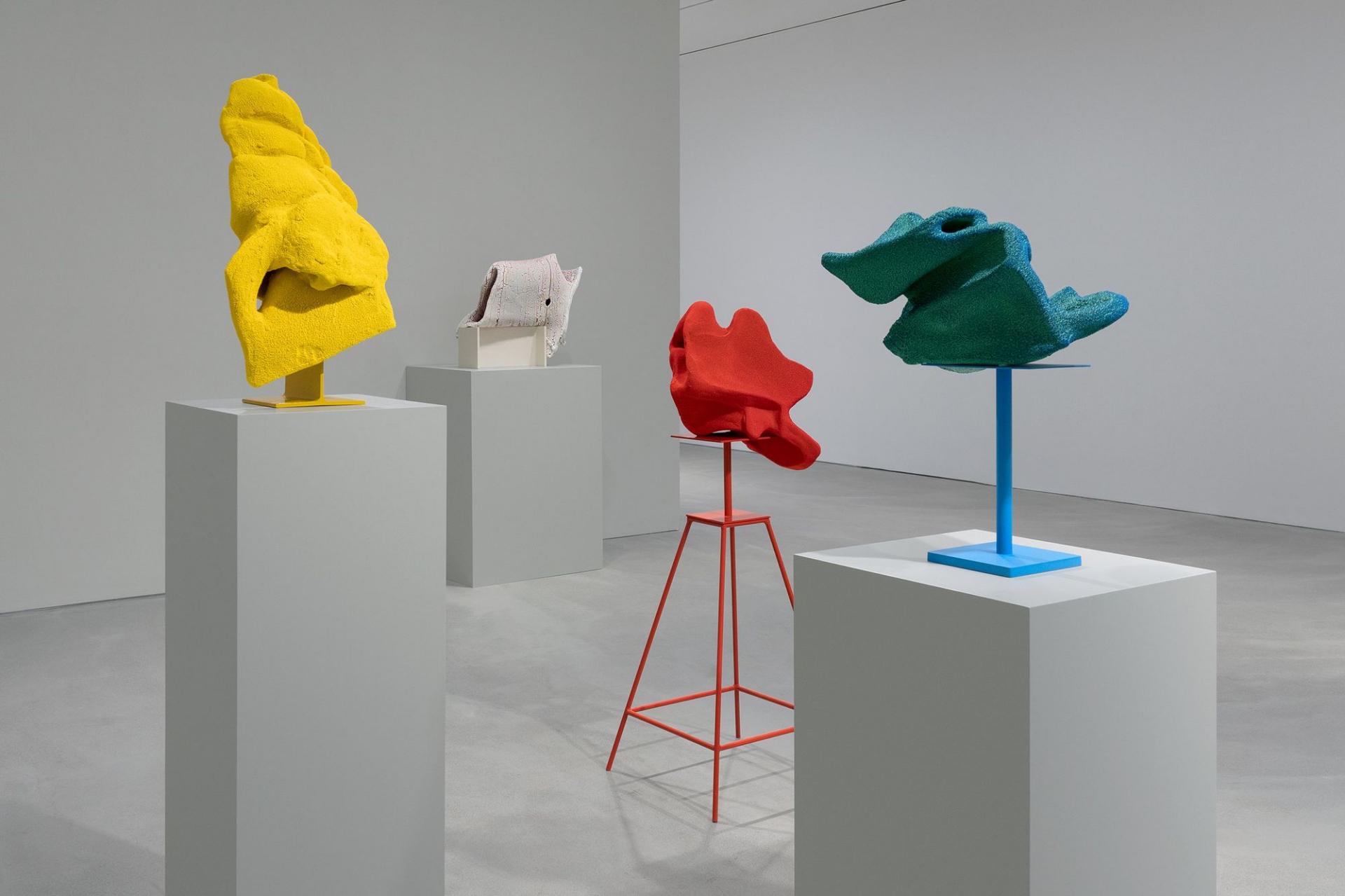 "Moon in the Morning" marks sculptor Arlene Shechet's first solo exhibition in Hong Kong, featuring nine sculptures, including both large- and small-scale works. The exhibition's title reflects Shechet's longstanding interest in uniting seemingly disparate, incongruous materials and forms, animating her works with combinations of geometric and organic forms, cultivating a dialogue between them.
Where: Pace Gallery, 12/F H Queen's, 80 Queen's Road Central, Hong Kong
When: 20 MAY– 30 JUNE 2022
Tel: +852 2608 5065
5. Xin Yunpeng: Simultaneous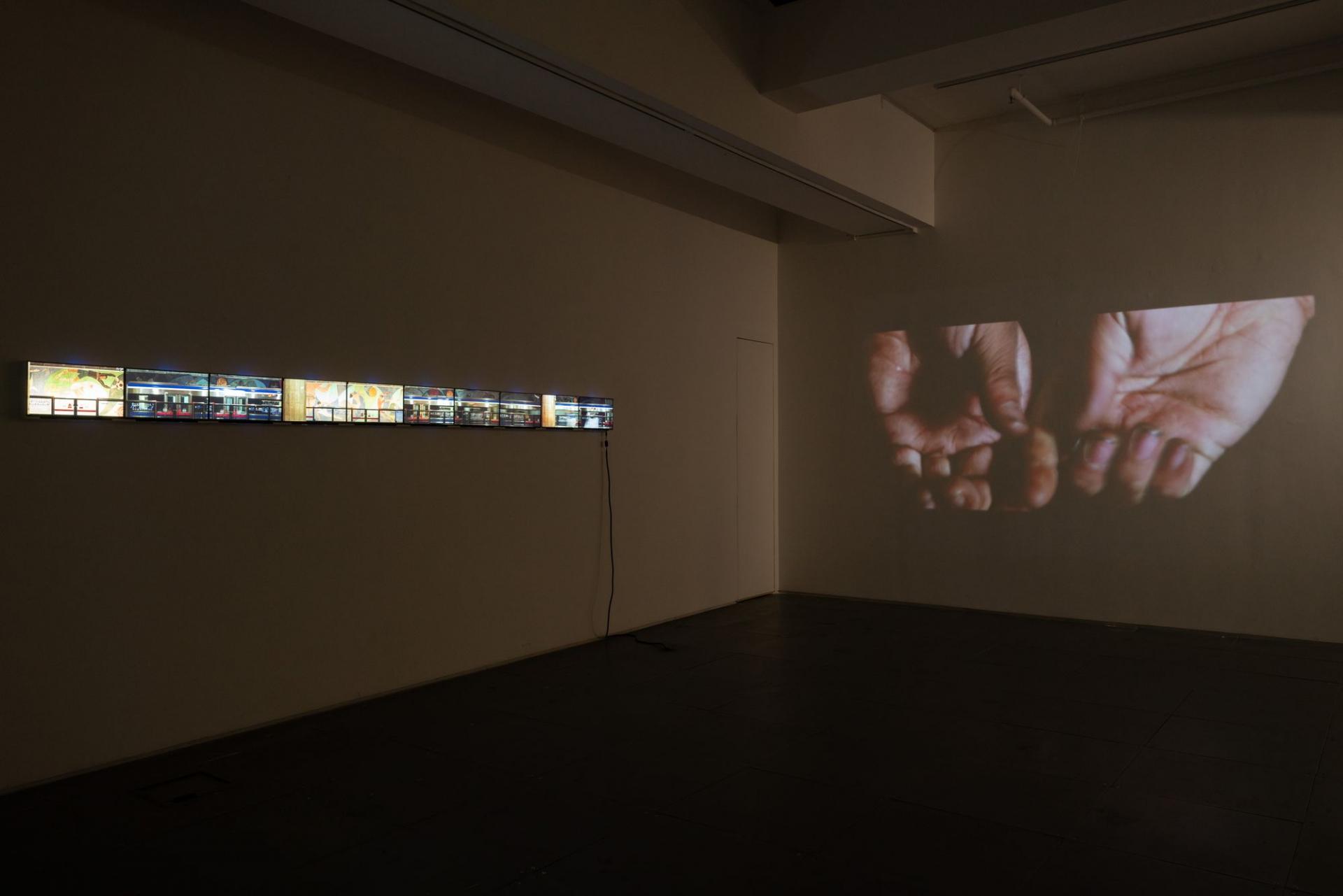 Featuring a new body of installation and video works by artist Xin Yunpeng, "Simultaneous" focuses on the intertextual juxtaposition of visual space and time. Through 12 parabolic photography lights facing each other in a circle, the artist reconstructs his personal memory and evokes collective resonance under a site-specific context.
Where: de Sarthe, 20/F Global Trade Square, 21 Wong Chuk Hang Road, Wong Chuk Hang District, Hong Kong
When: 14 MAY–2 JULY 2022
Tel: +852 2167 8896
6. Group Exhibition: Minding the G®a(s)p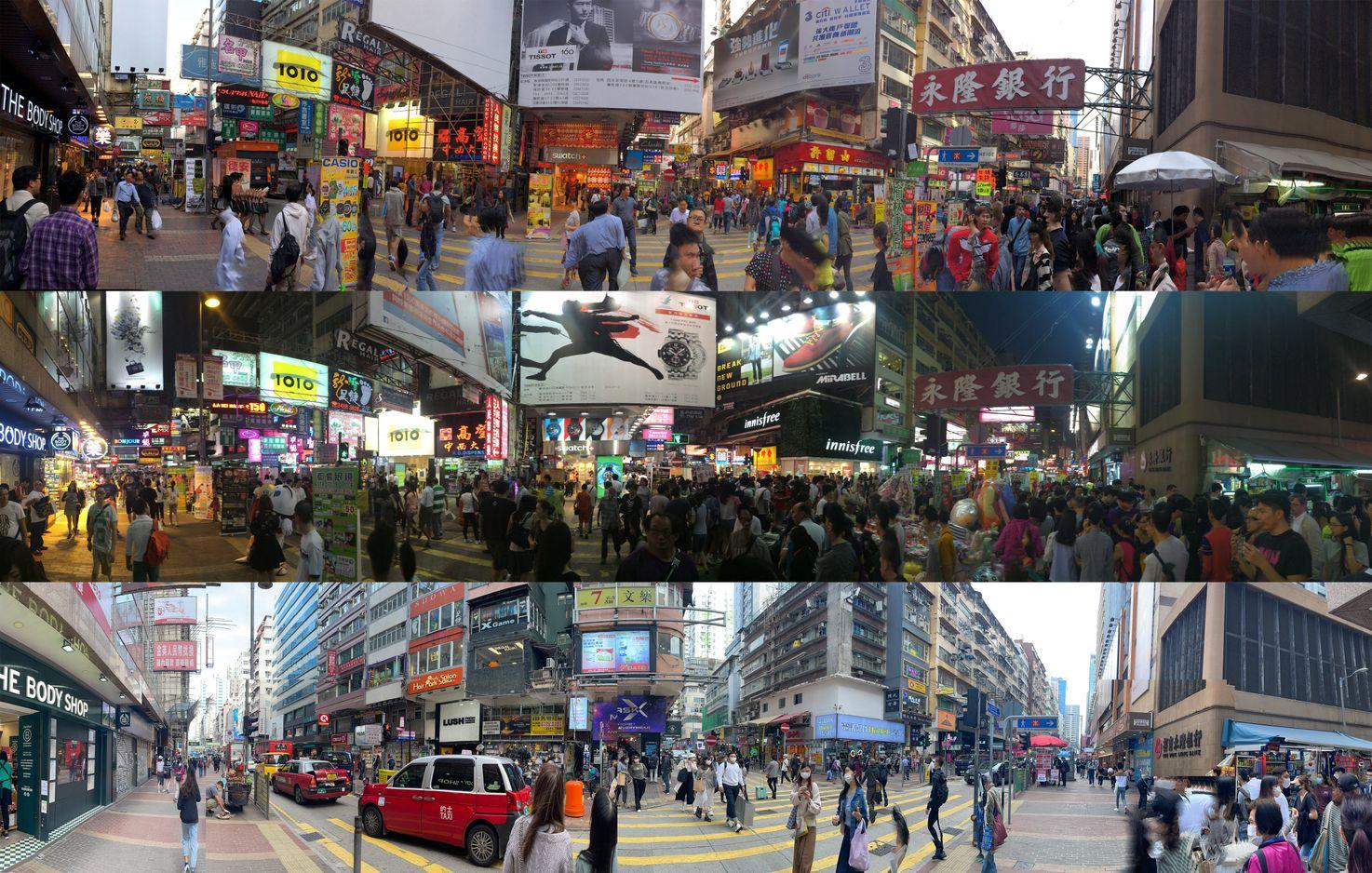 "Minding the G®a(s)p" is a group exhibition featuring recent works and new commissions by C&G Artpartment, Eastman Cheng, Chow Chun Fai, Jaffa Lam, Lau Hok Shing, Lulu Ngie, and Wong Wai Yin. The exhibition title is a way to draw attention to the space between seeing and knowing in the exhibition viewing experience and it might be greater than the audience might first realise. Curator Celia Ho proposes to the audience to approach each work individually to grasp the significance and context behind each one of them.
Where: Para Site, 22/F, Wing Wah Industrial Building, 677 King's Road, Quarry Bay, Hong Kong
When: 14 MAY–14 AUGUST 2022
Tel: +852 2517 4620