A variety of beautiful natural stones, and a carefully curated collection of artwork, turns a historical London home into a one-of-a-kind pied-à-terre for a Chinese food blogger.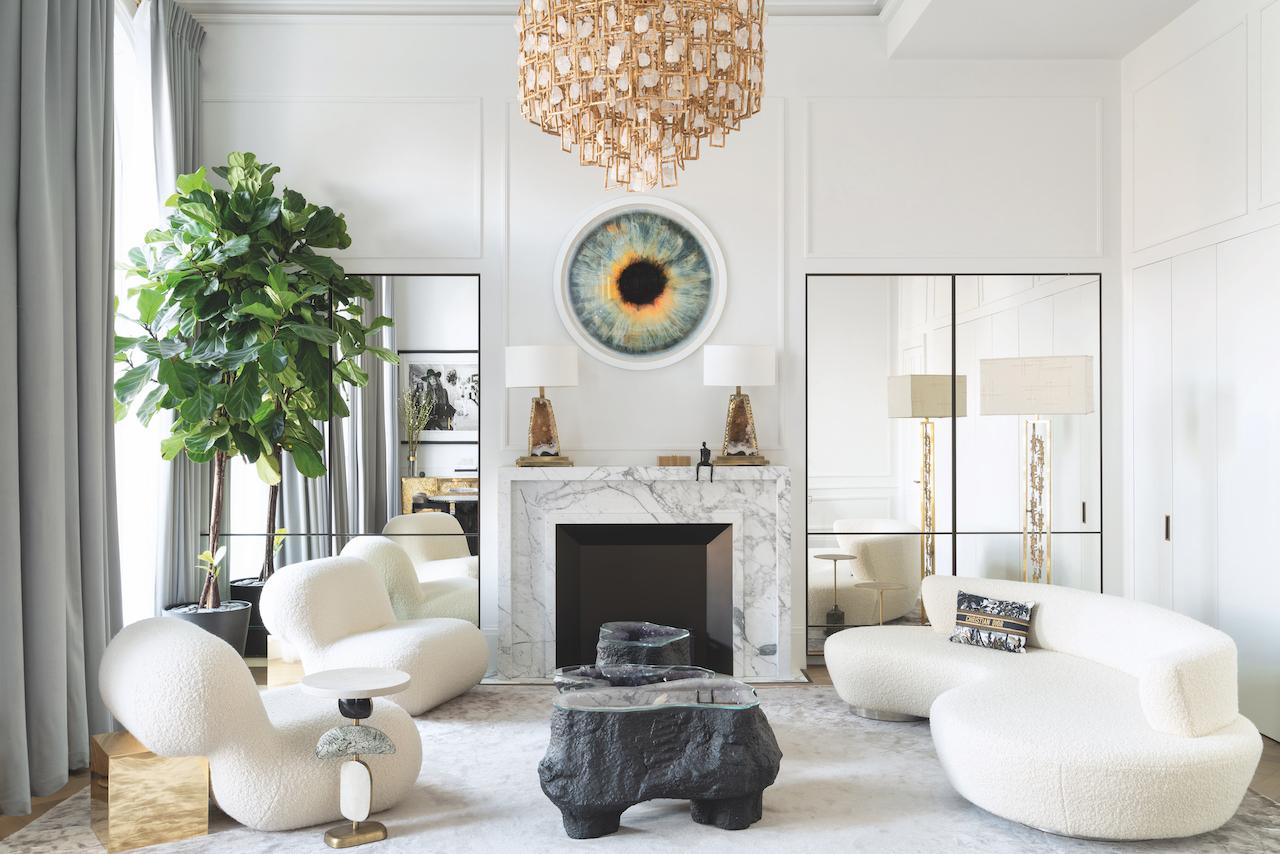 Olga Ashby, of London-based interior design studio Olga Ashby Interiors, has recently completed the interiors of a luxurious London apartment for a well-known Chinese food blogger named Josephine.
The 1,938 square-foot apartment is one of the 76 units of a development called Regent's Crescent, which is located within a historical regency period mansion that was renovated in 2020. Built in 1820 and designed by famous Regency and Georgian era British architect John Nash, the units of Regent's Crescent have grand proportions that provide the ideal setting for Ashby's texturally sumptuous and sophisticated interior style.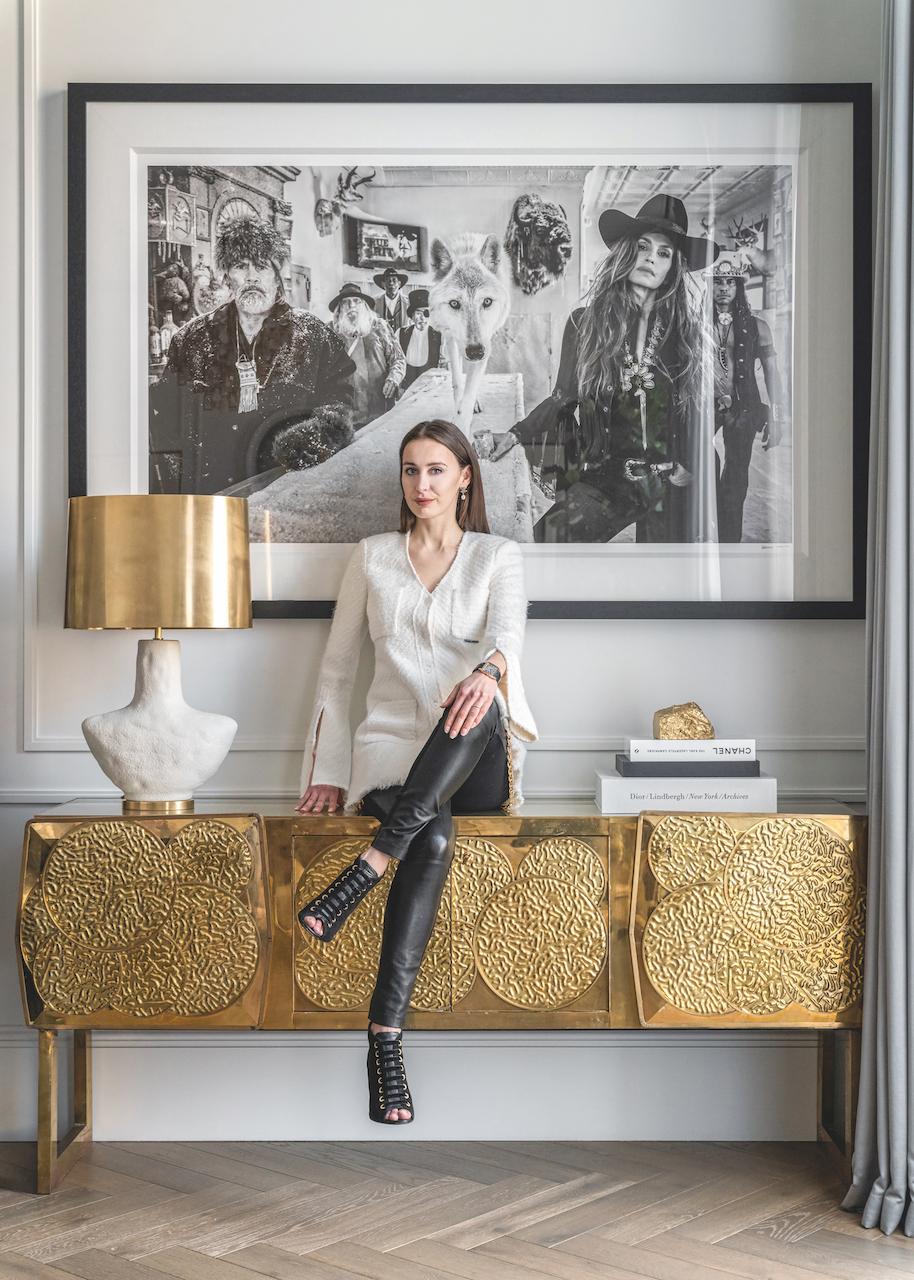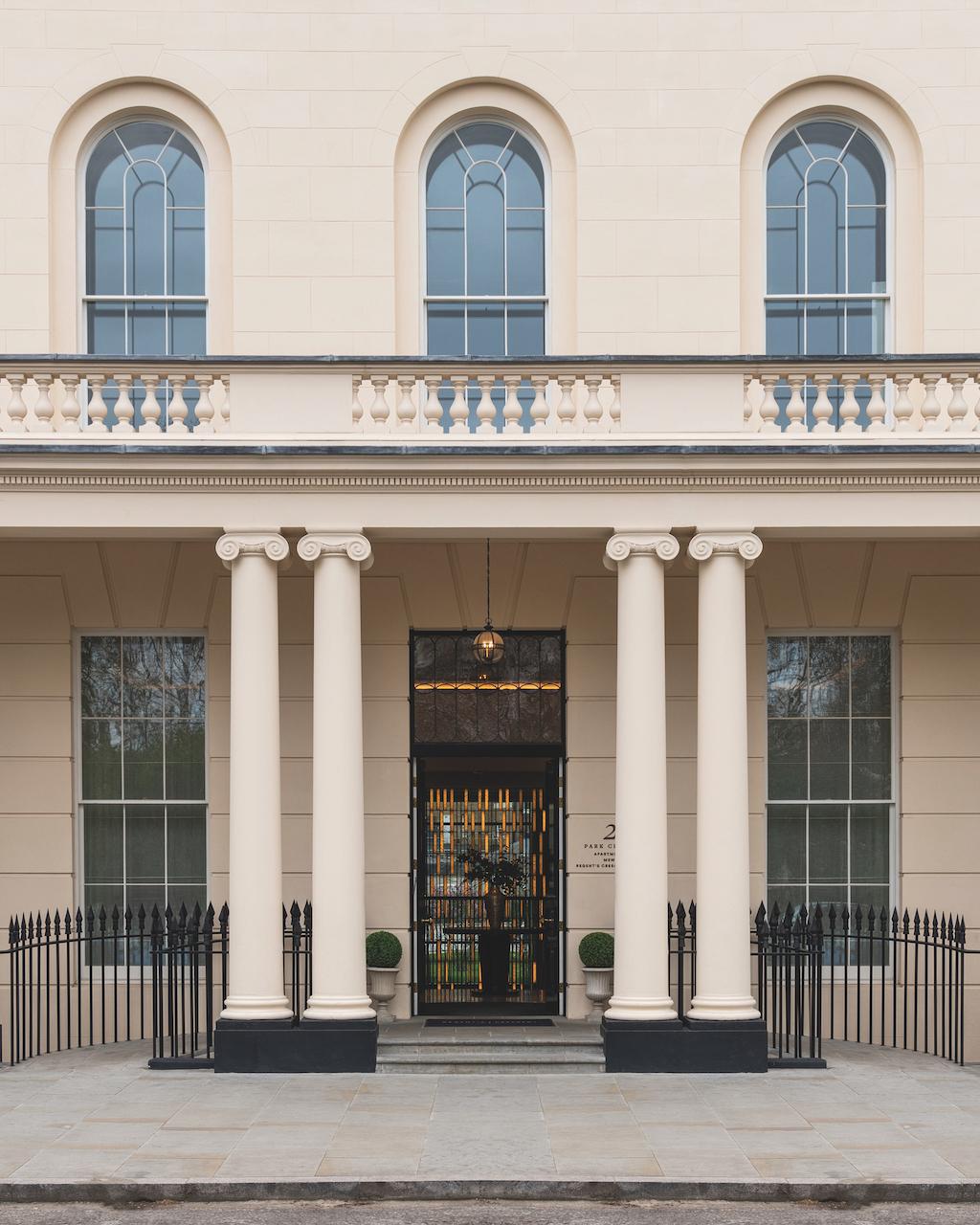 The three-level apartment has ceilings that are more than 13-feet high, and large French windows that imbue all the rooms with plenty of natural light. The entrance and living areas are contained within the second level, the master bedroom is located on the third level, and Josephine's child's bedroom and a guest room are located on the ground level.
"Josephine was very eager to move into her new home as soon as possible, so we had to complete the project within a relatively short period of time. Despite this, we did not compromise on our furniture, textiles or art work selection," says Ashby who has had the bedroom walls clad in suede from Phillip Jeffries, and had the dining chairs custom upholstered in an eye-catching fabric from Dedar that simulate the texture and appearance of frays.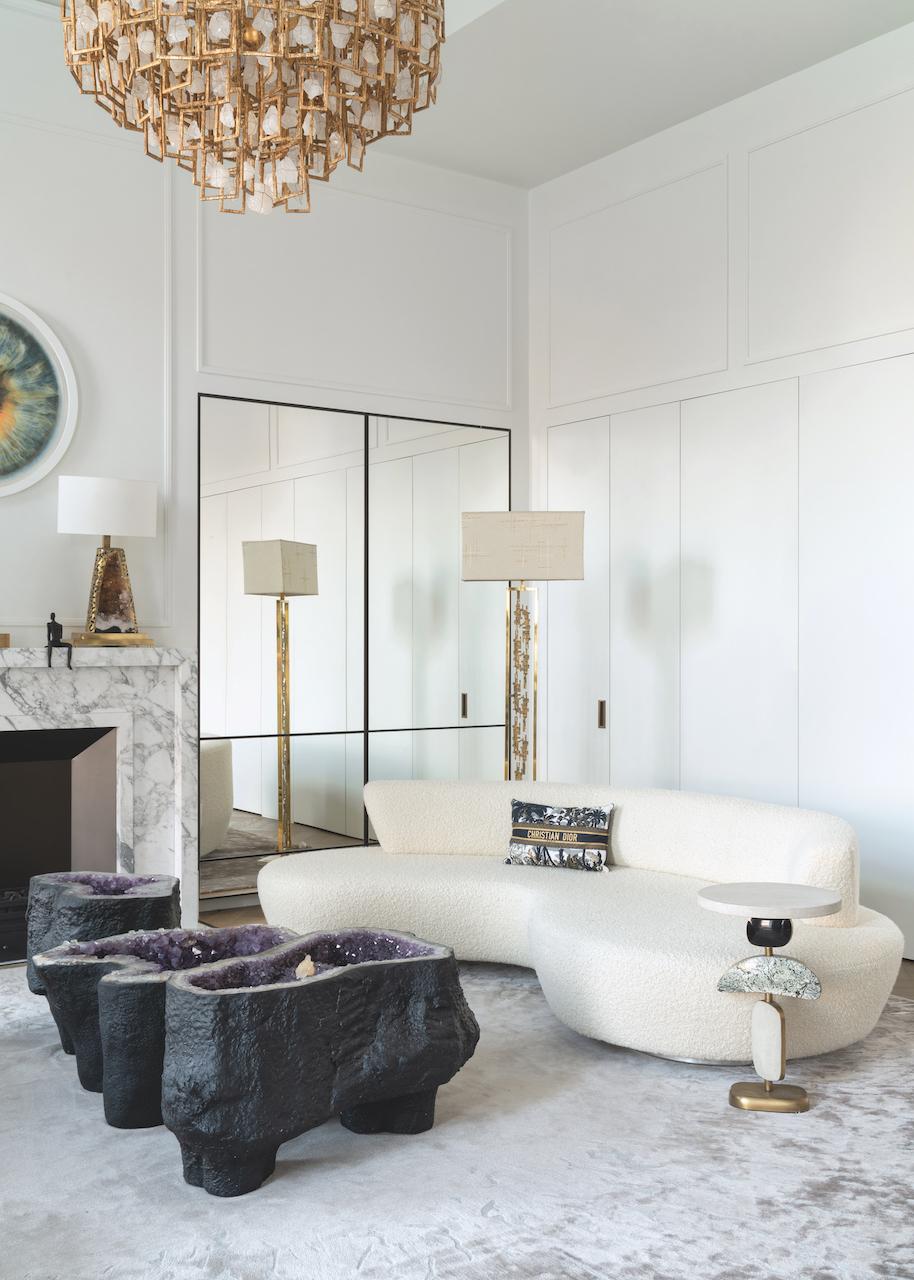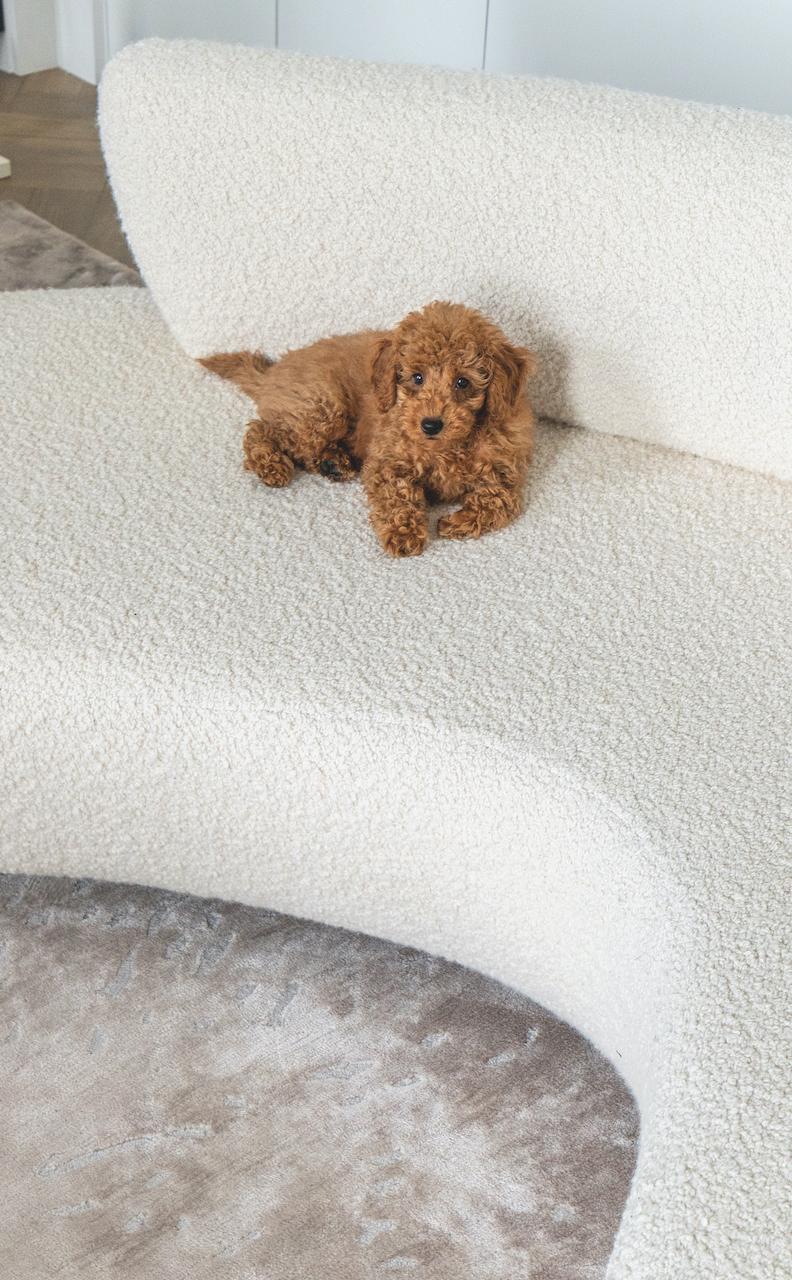 "Josephine loves the ambience of Parisian boutiques and wanted this look translated to her London apartment. To help her achieve this, we created a bright and luminous space with many vintage items and limited edition photographs and artwork sourced from different galleries and private collectors."
To enable the art and vintage décor to shine, a soft and feminine foundational colour scheme of pink, beige and grey was used.
Rather than turning to pops of colour, Ashby used furniture with texturally engaging finishings to give the apartment its unique personality. These include two amethyst coffee tables, a chandelier with rock crystals, shagreen bedside tables, a gold-coloured metallic entry console, and a wide variety of beautiful natural stones such as marble and agate.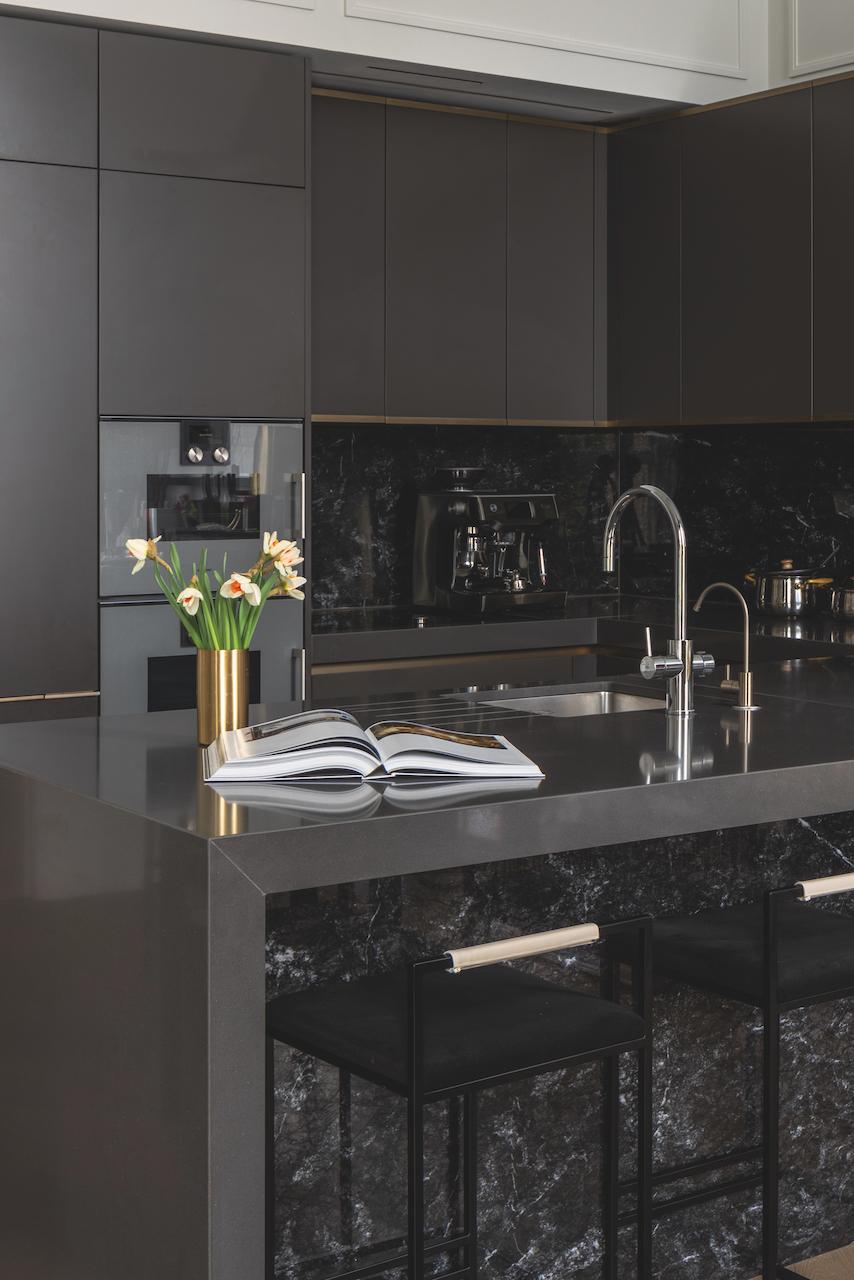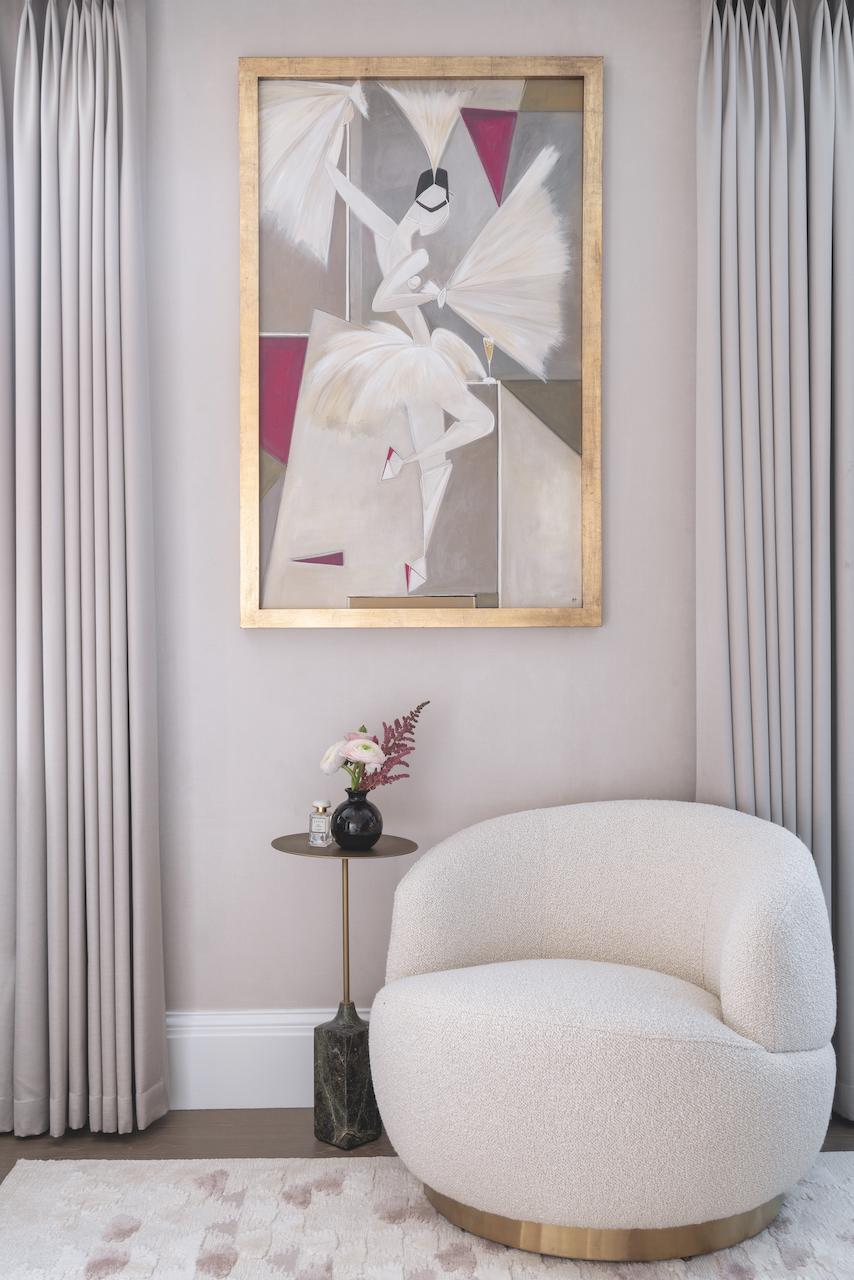 One of Josephine's key requirements was that all the furniture and artwork should be vintage, bespoke or one-of-a-kind. Because many artisan suppliers were shut during the COVID-19 lockdowns, acquiring some of these items was a challenge for Ashby.
"I knew I wanted the set of amethyst coffee tables for the lounge. I usually get such tables from a supplier in Brazil, but the border to Brazil was shut, so I could not get them. Luckily, I managed to find something similar in an American gallery," Ashby says.
"The tables weighed a total of 700 kilograms, so shipping them to London was a challenge, but my team did a great job getting them into the apartment in good condition."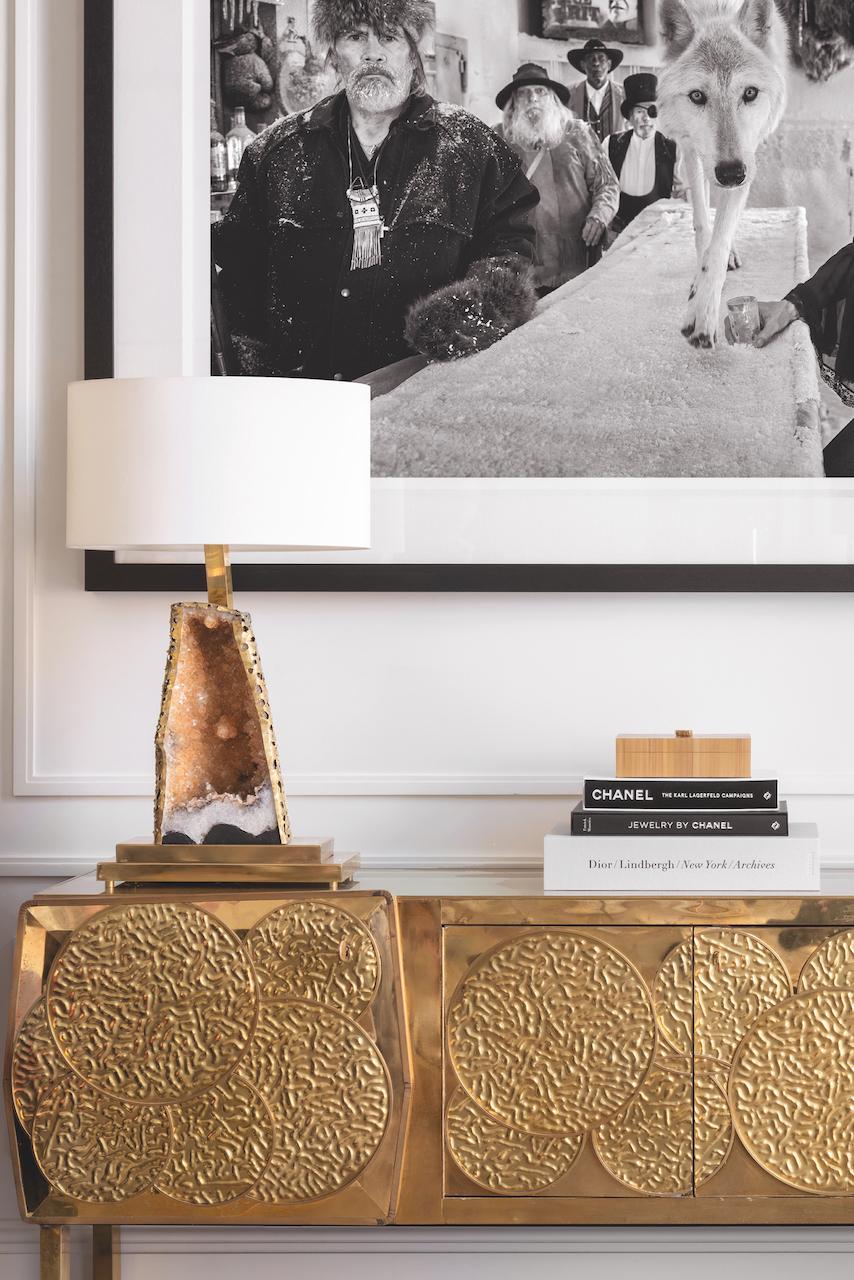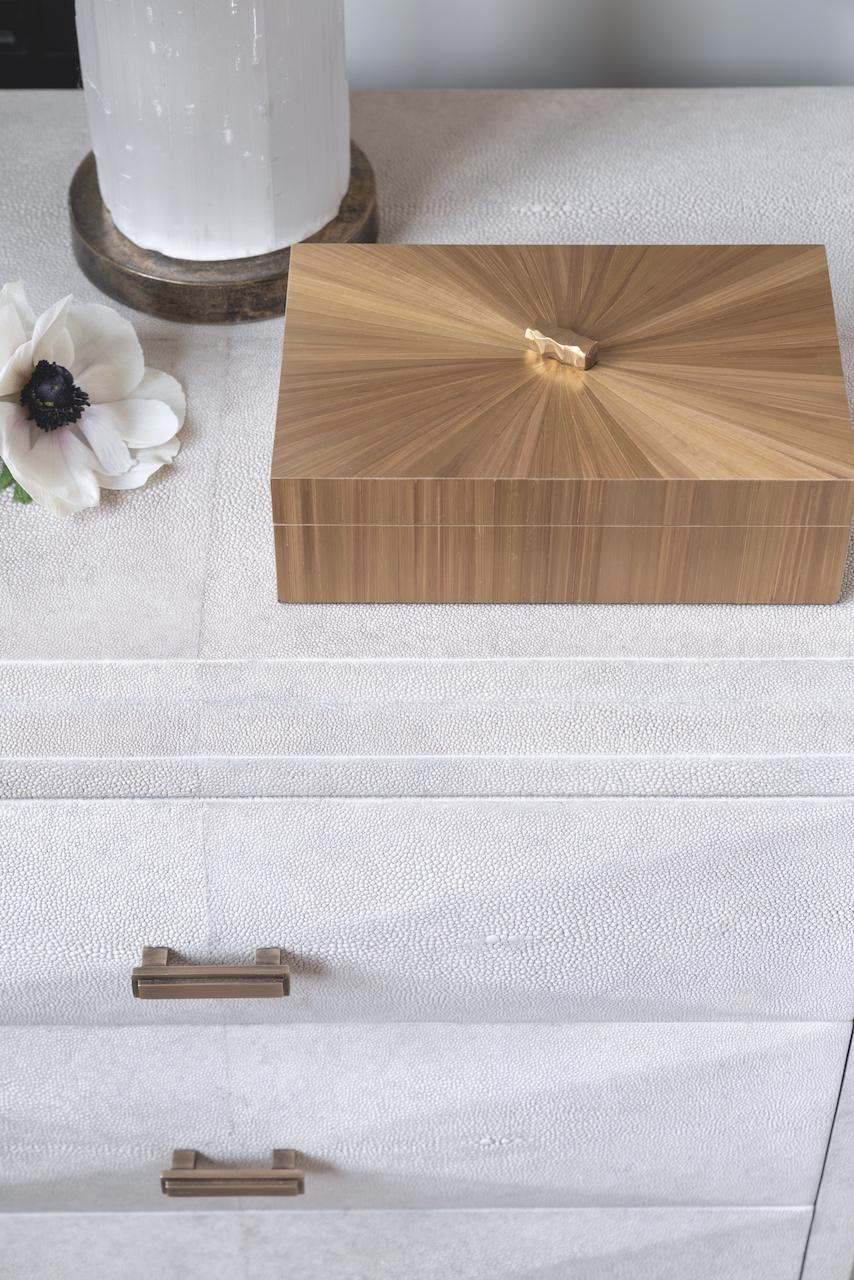 To complete the glamorous bespoke narrative, Ashby visited many art galleries and flea markets to find just the right pieces to complement her interior concept. She used a mix of works from established and new artists to decorate the spaces.
"We were going for a fun and edgy vibe, and I made sure that art was a part of every single space in the home. I love the photo by Alison Jackson called 'Marilyn Undresses for JFK' in the master bathroom. It's obviously staged, but both myself and Josephine love how sexy and mysterious it is."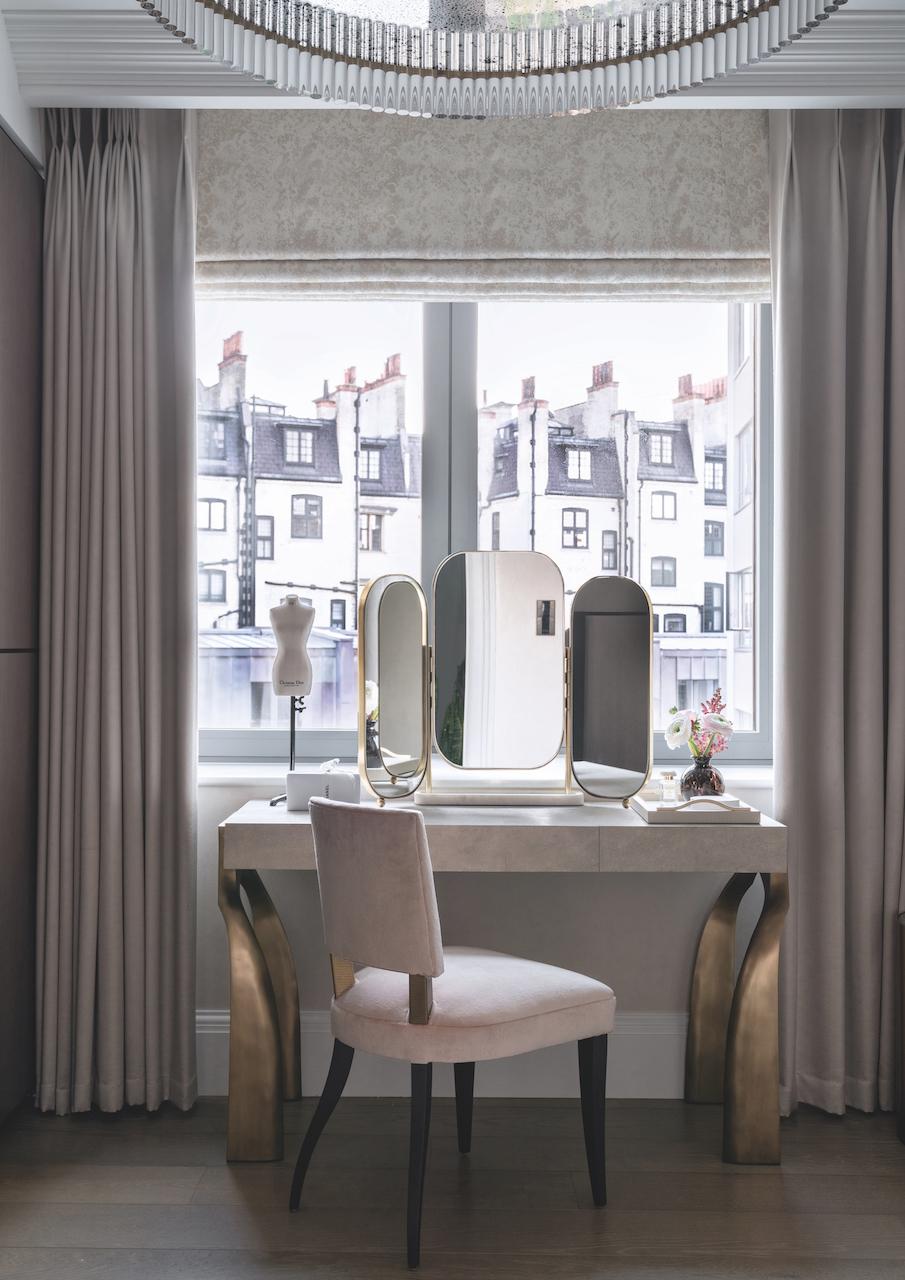 In the living room, "Chromosphere" – a pigment print with pearled and metallic screen print on paper, by British contemporary visual artist Mark Print, gives the impression of an all-seeing human eye above the mantel of the marble fireplace.
For the bedroom, Ashby commissioned cubist abstract artist Bianca Smith to create a special piece, which was titled "Josephine dancing with feather fans on the hills with a glass of champagne".
"The project turned out to be very personalised. This home is like a dollhouse where a glamorous princess can receive guests and entertain till dawn," Ashby concludes.