This weekend home in rural Bangalore reimagines urban living in the embrace of nature.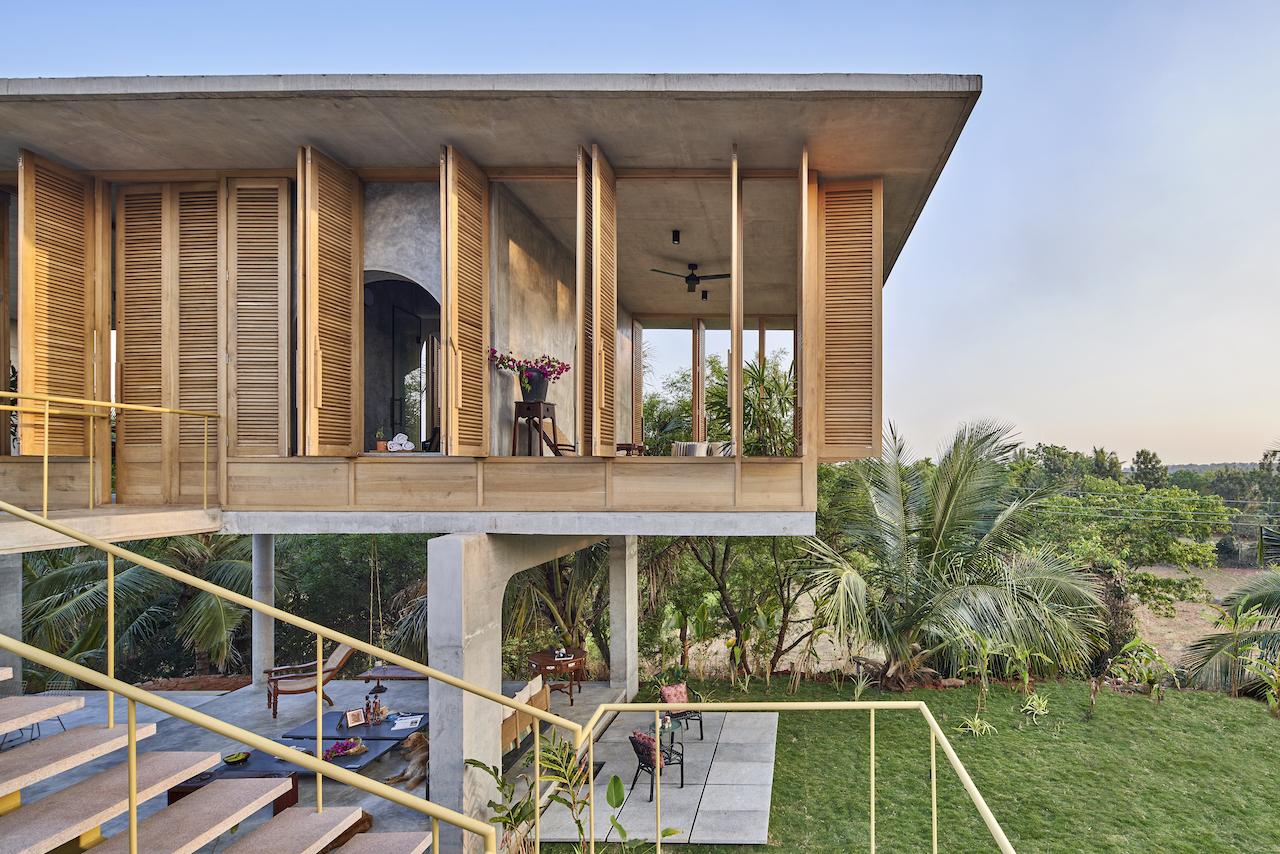 Nestled in lush coconut and areca tree plantations with the mighty Savandurga Hill – one of the largest monolith hills in Asia – framing its backdrop, Ksaraah is a weekend retreat in rural Bengaluru, India, that reimagines living in the embrace of nature. With Ar. Shalini Chandrashekar and Ar. G.S. Mahaboob Basha at the helm of the architecture team, the 5,249-square-foot home aims to foster a direct connection with the outdoors, sans boundaries, while still sheltering its inhabitants, a creative professional who lives with her family.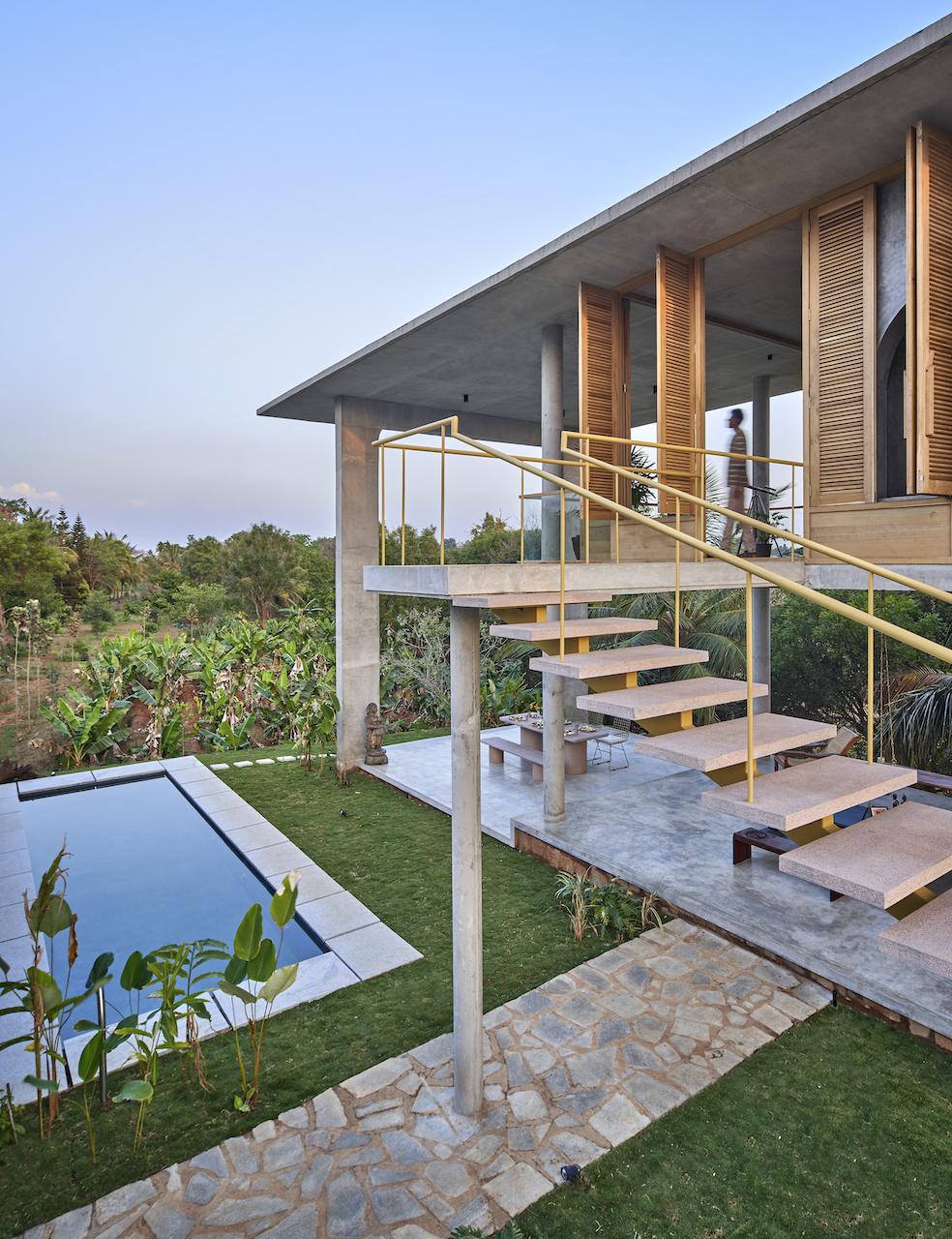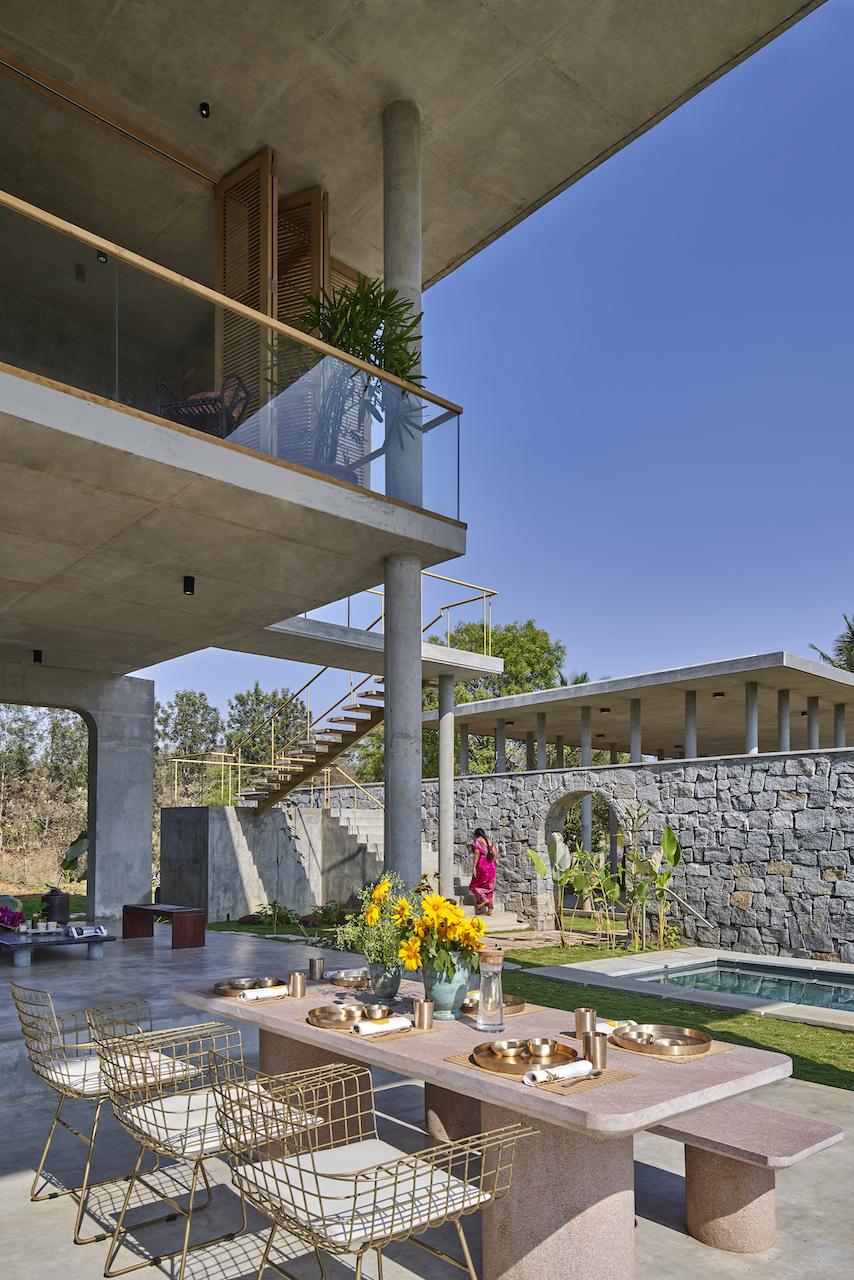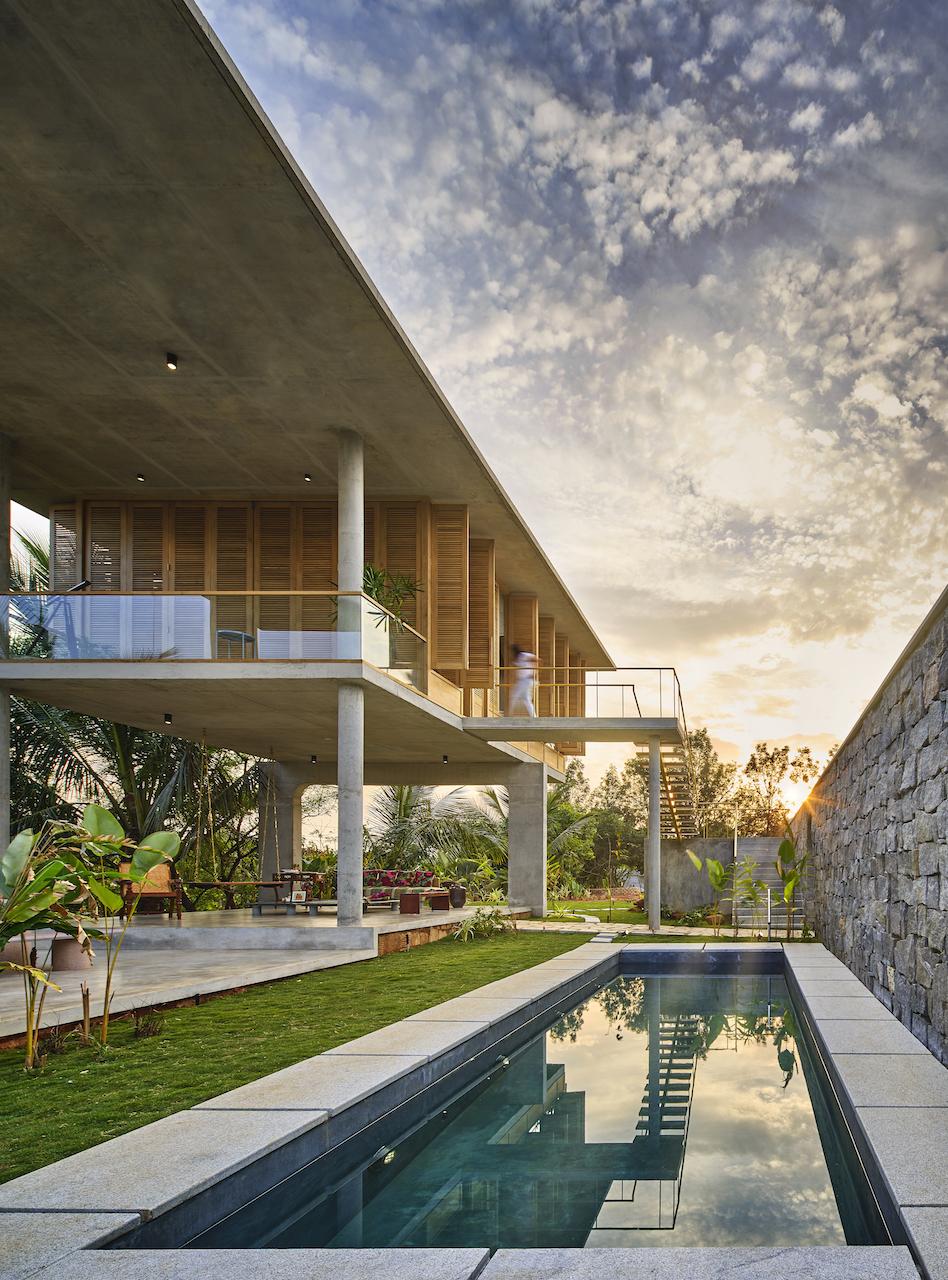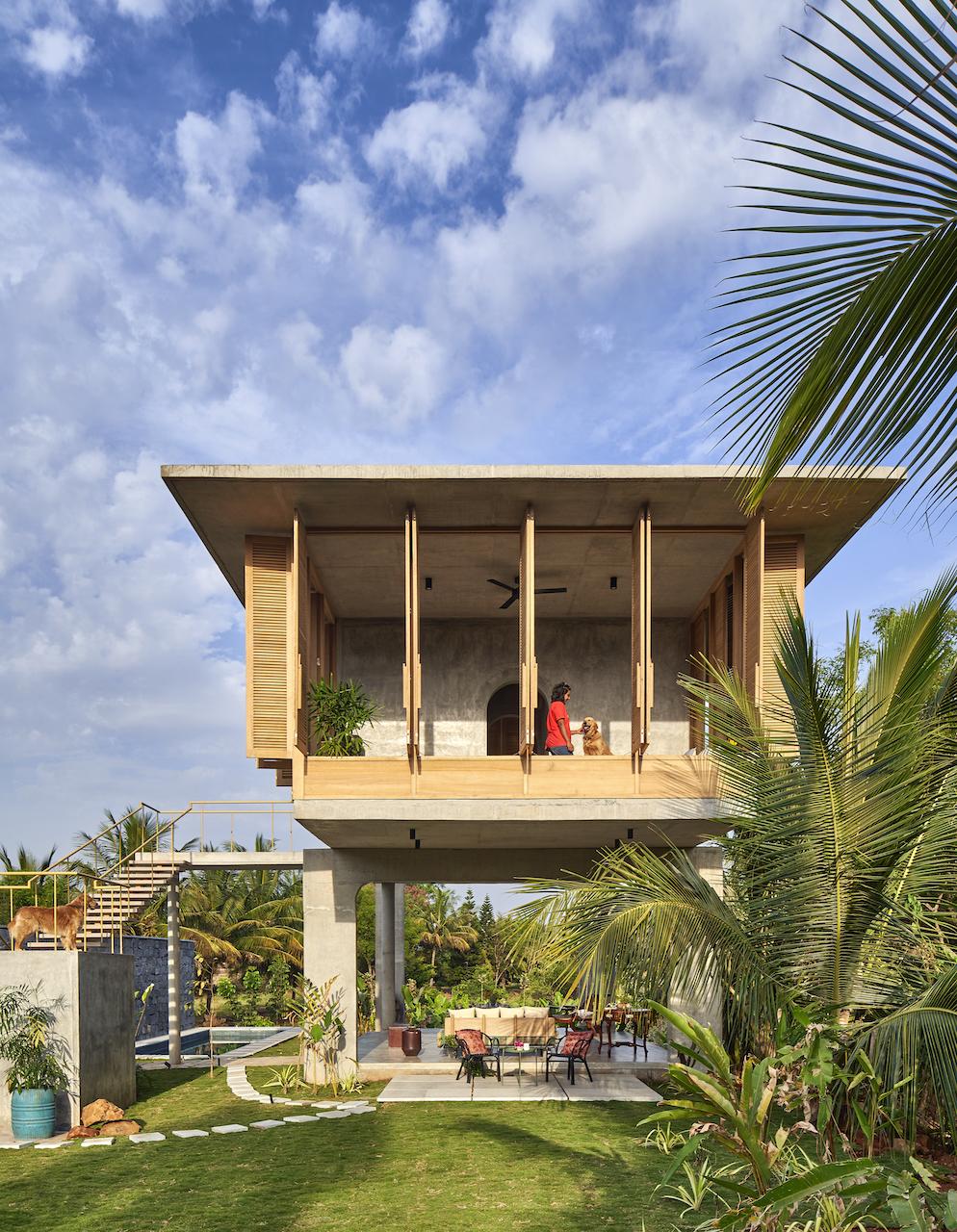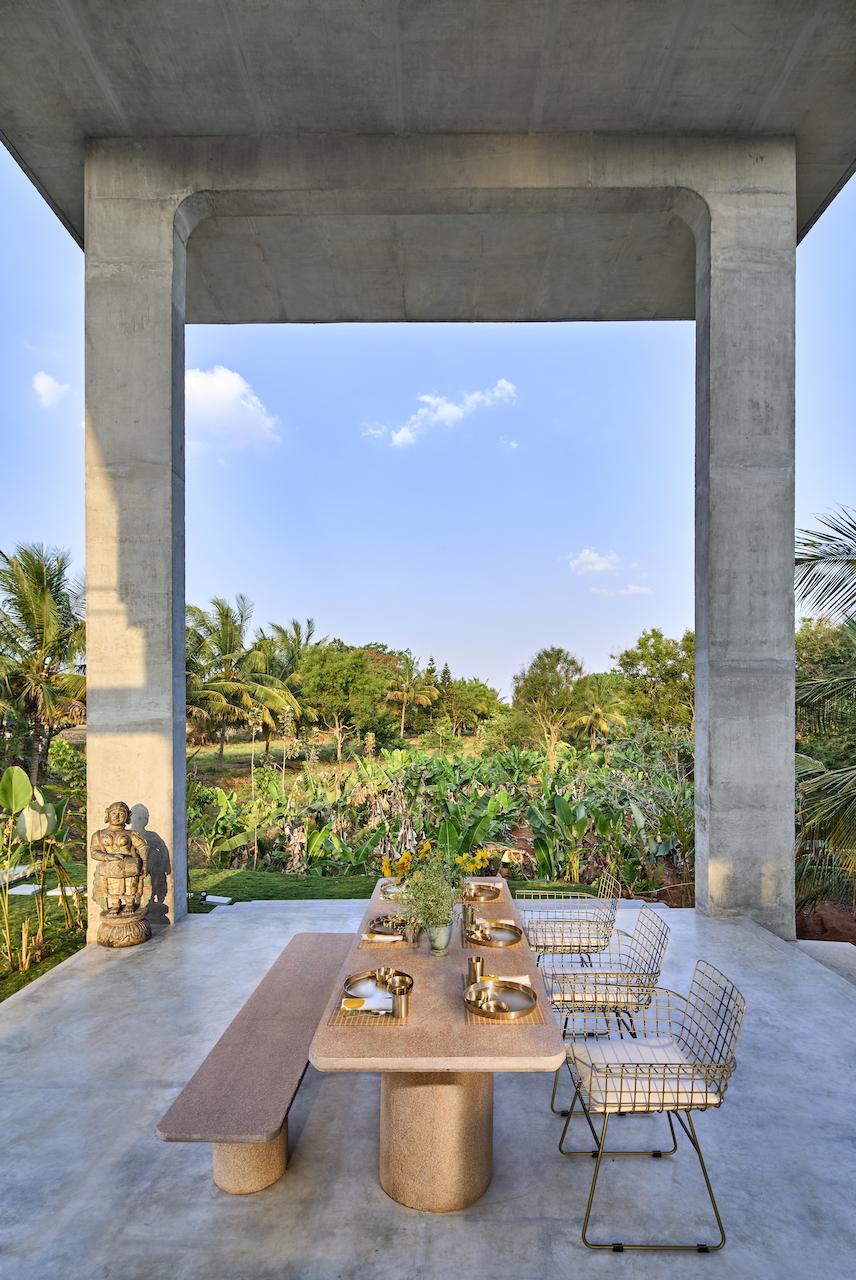 The primary design challenge was to create a built environment that would belong within its context – one that would blend, harmonise, and inspire, rather than shock and dominate. The design intervention, therefore, ensures minimum deviation from the existing landscape, while providing a space with limitless opportunities for the users to thrive in.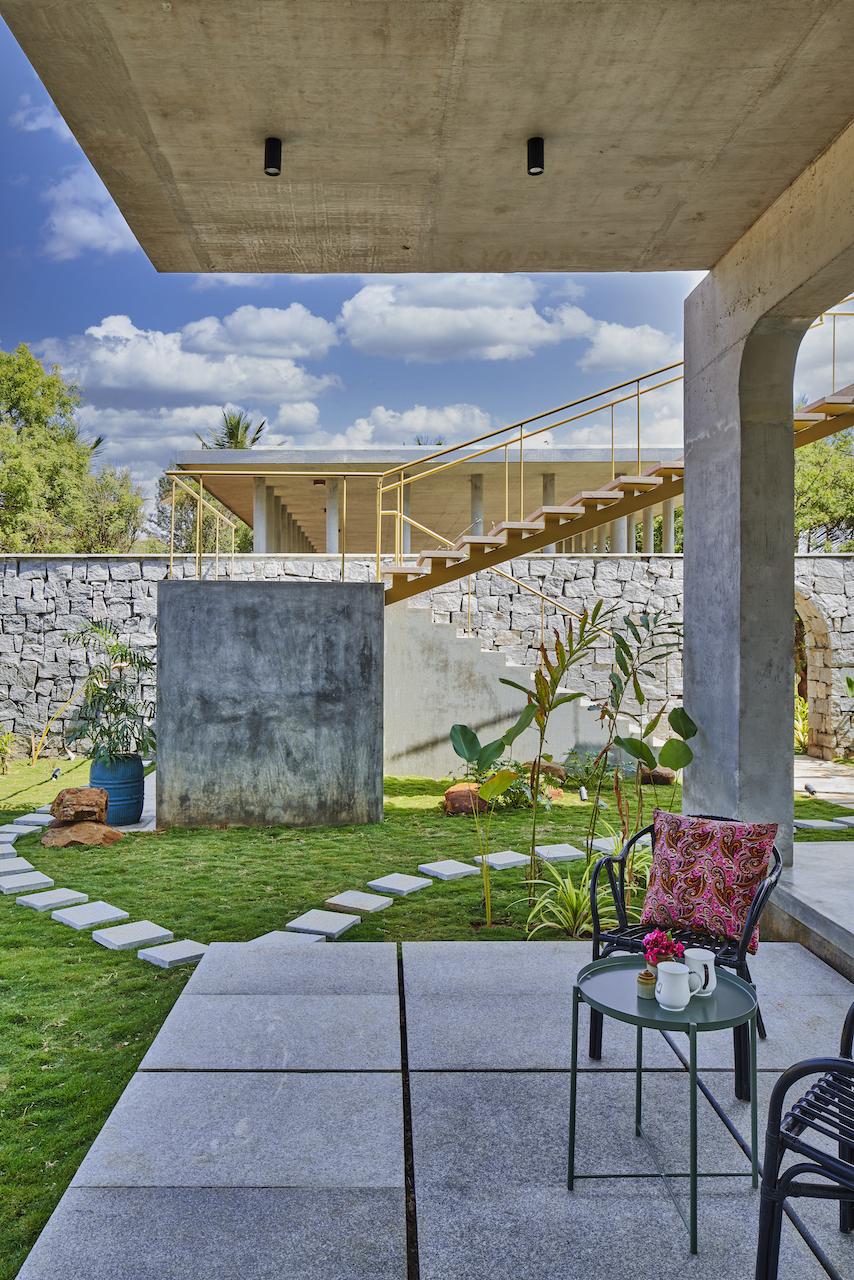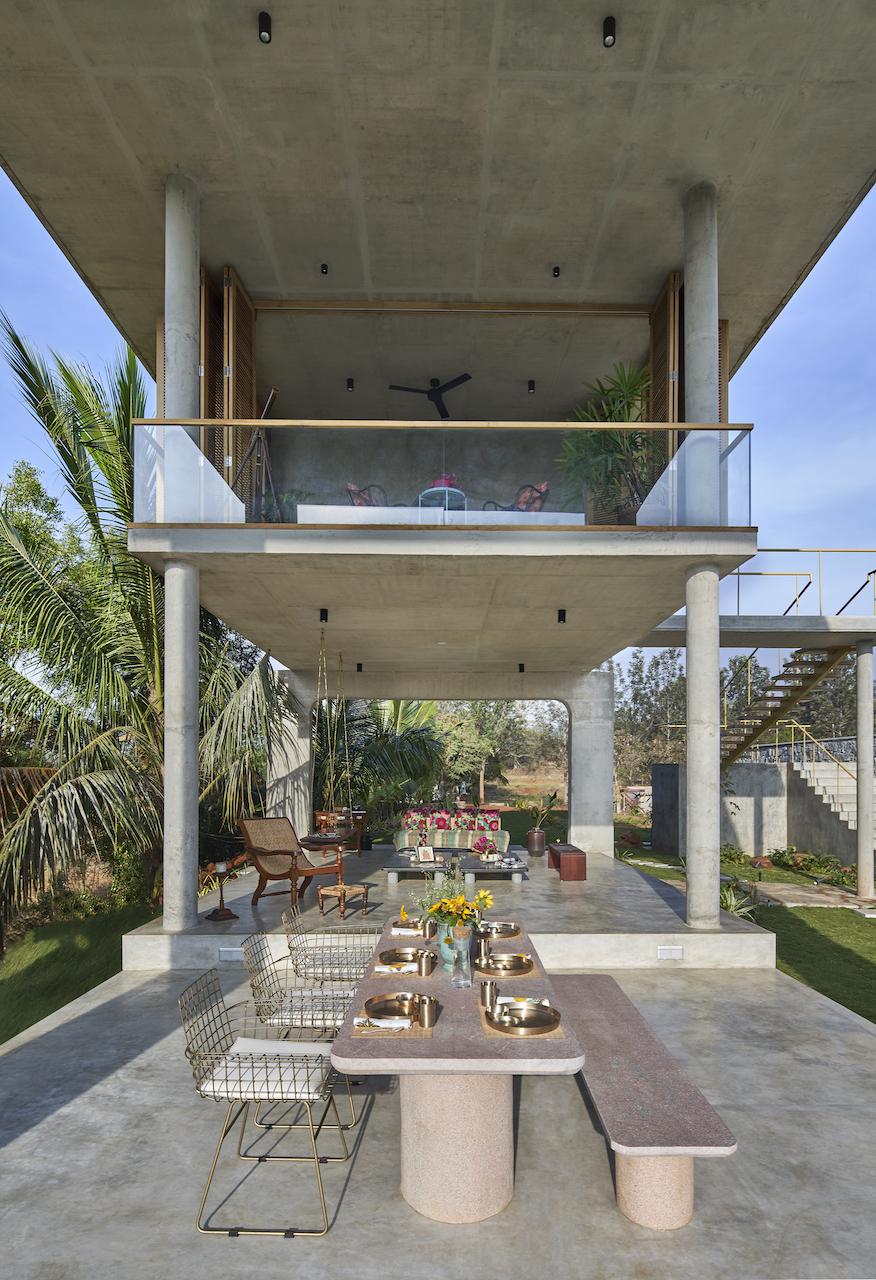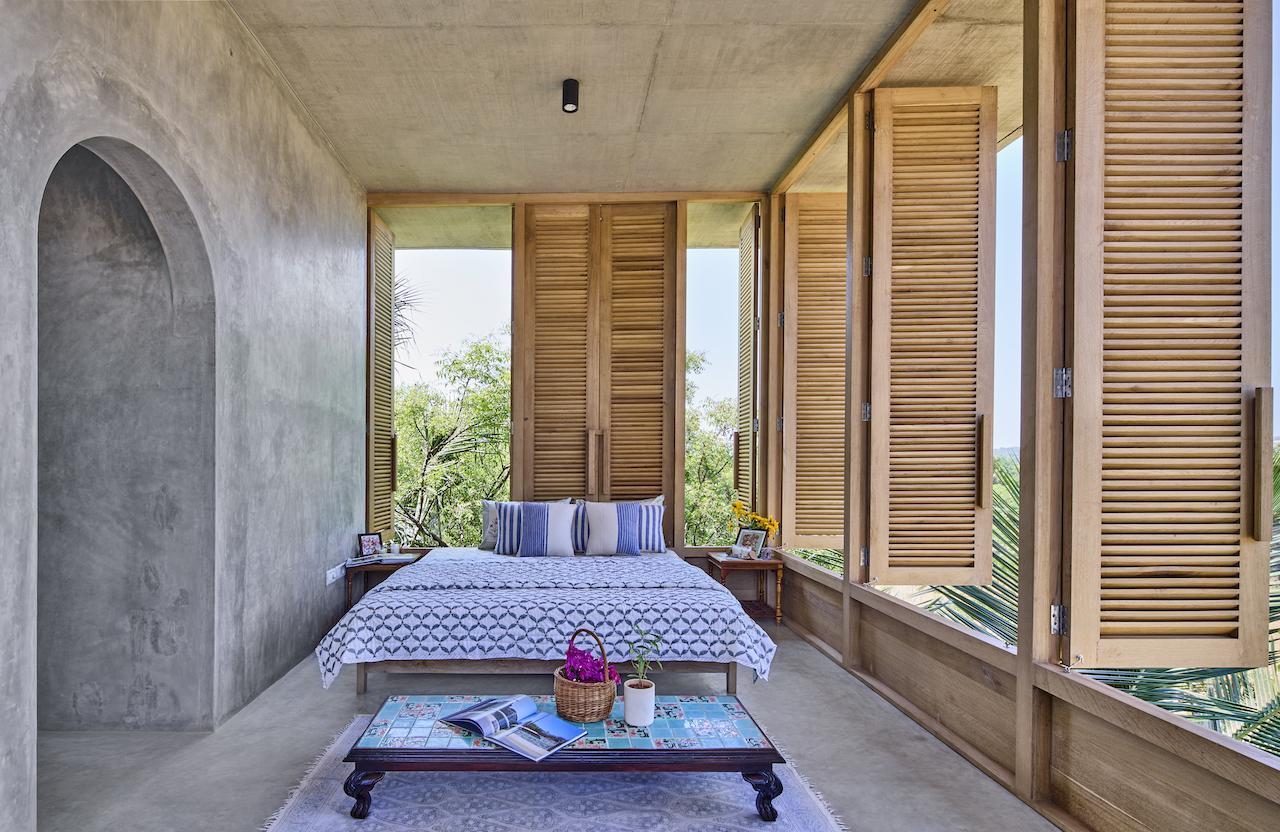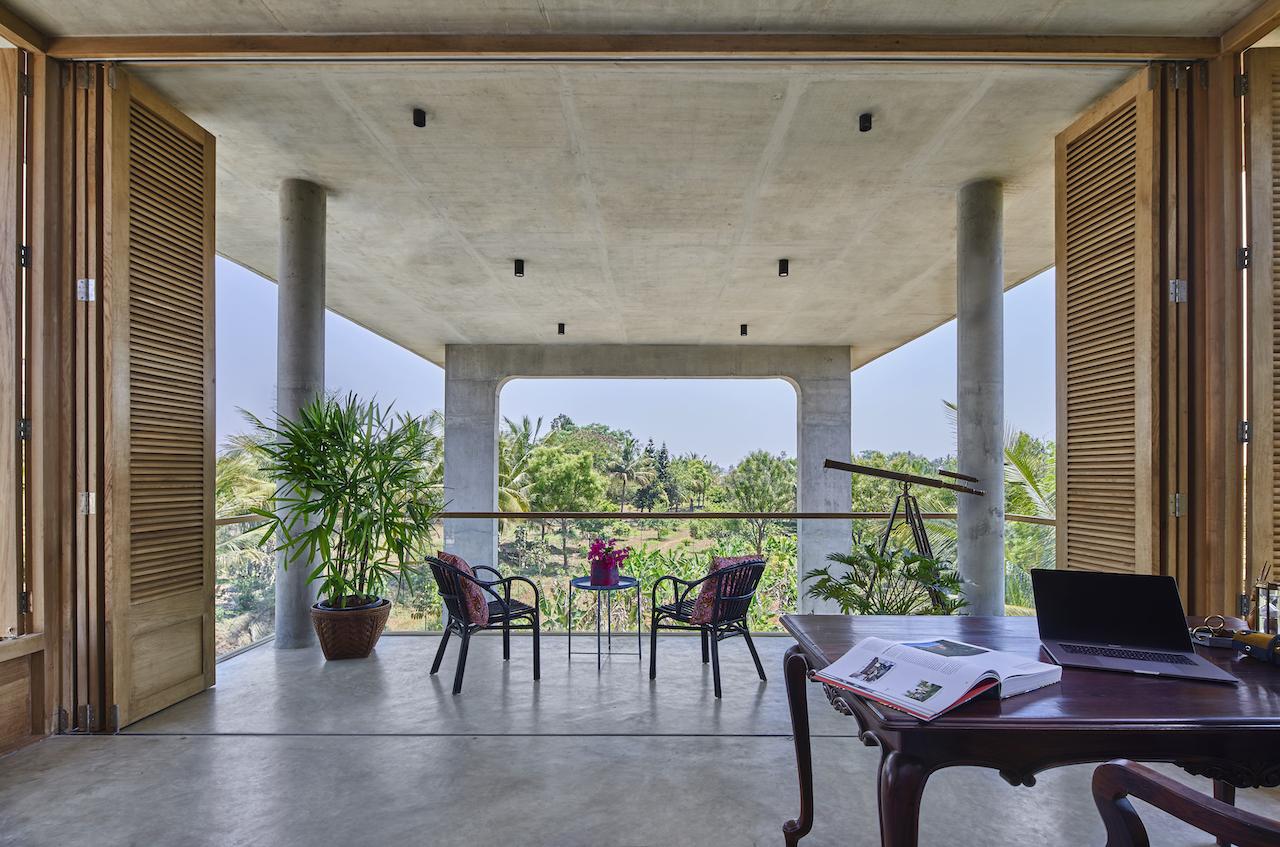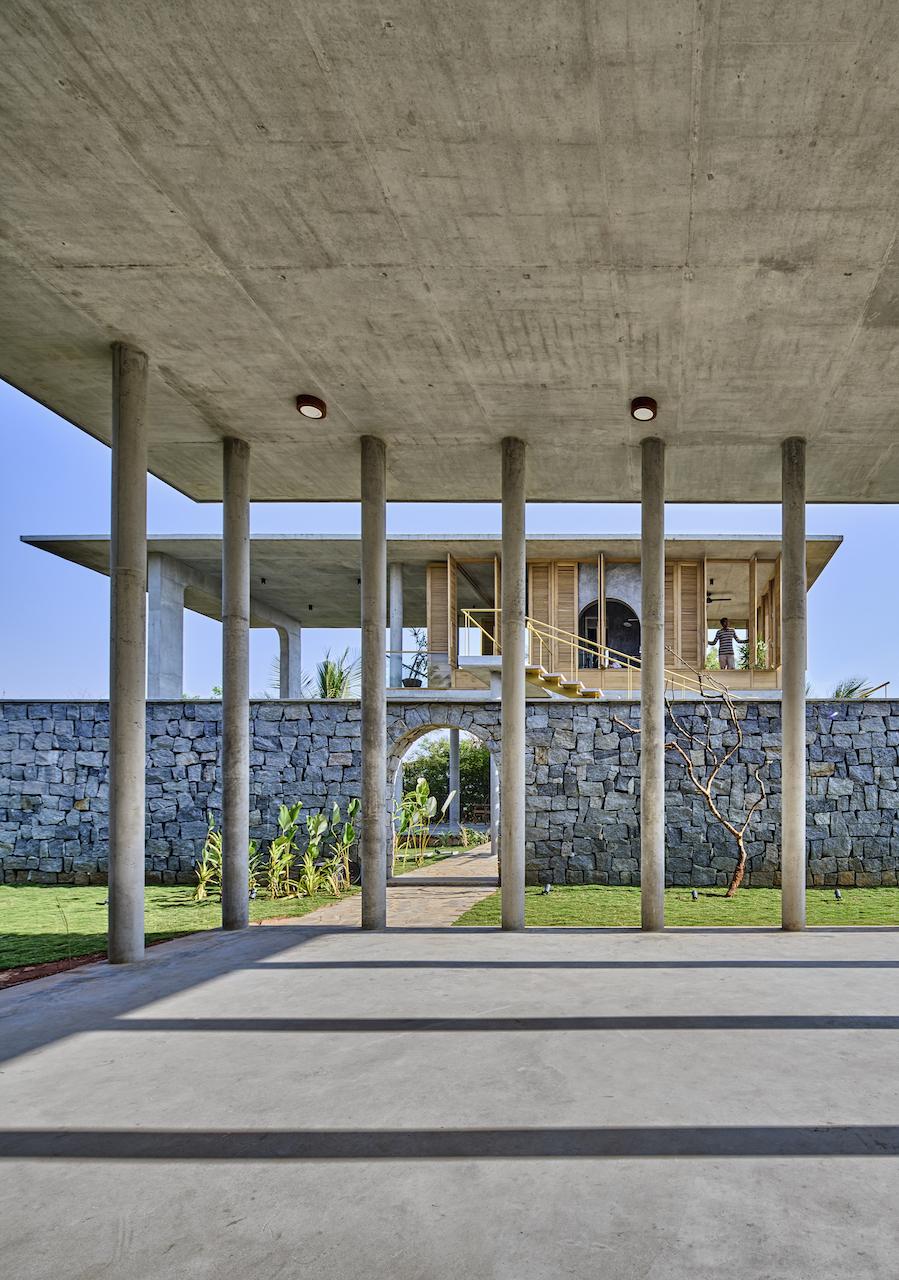 The two-storey primary residence, an interplay of volumes and voids, is perched atop the site's highest level, framing views of the farms that lie on the horizon. Resting weightlessly on a set of two loft, bevelled arches, it creates expansive column- and wall-free spans with deep overhangs. The ground floor hosts communal spaces like the living, the dining, and a sit-out area that are seamlessly entwined with nature; the master bedroom and its ensuite bathing chamber and a private study lounge occupy the first floor.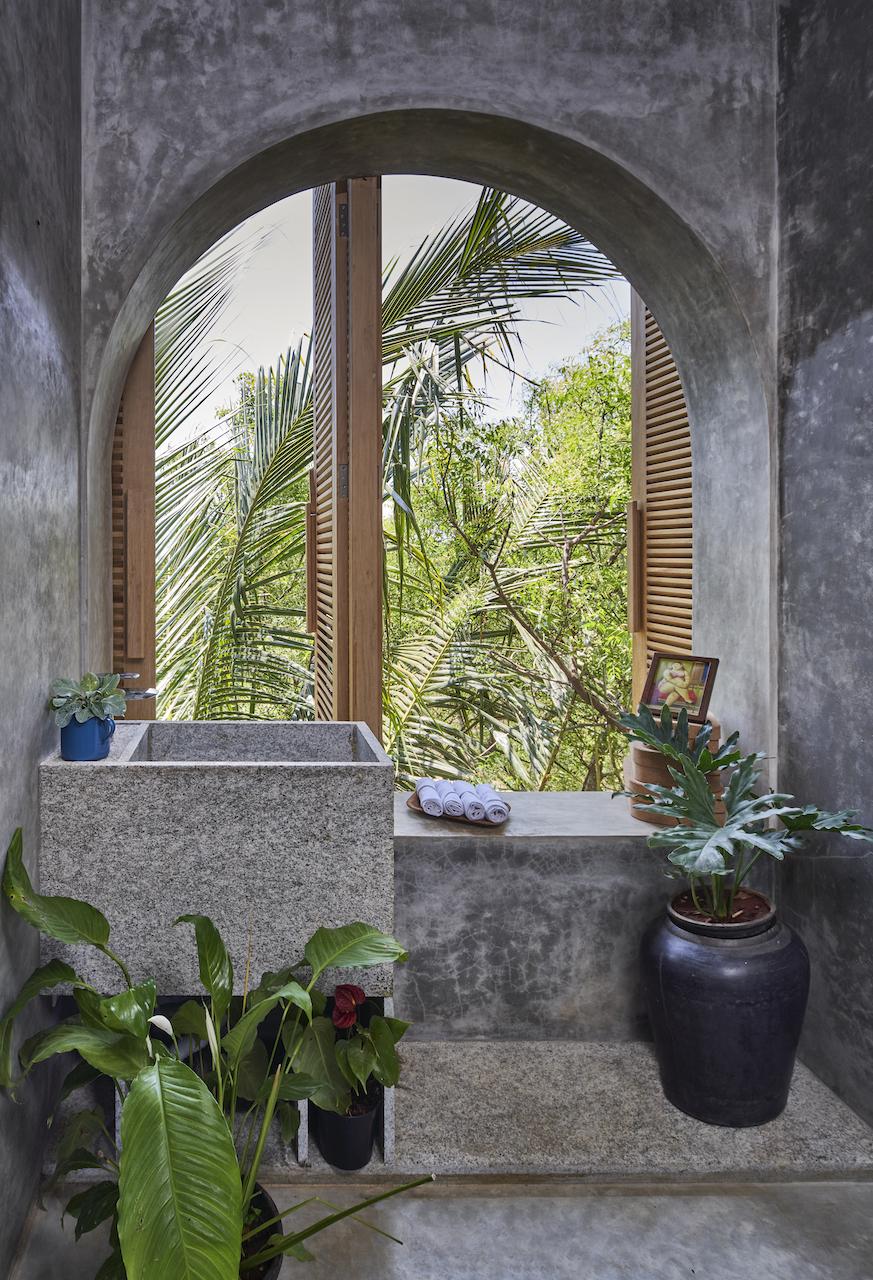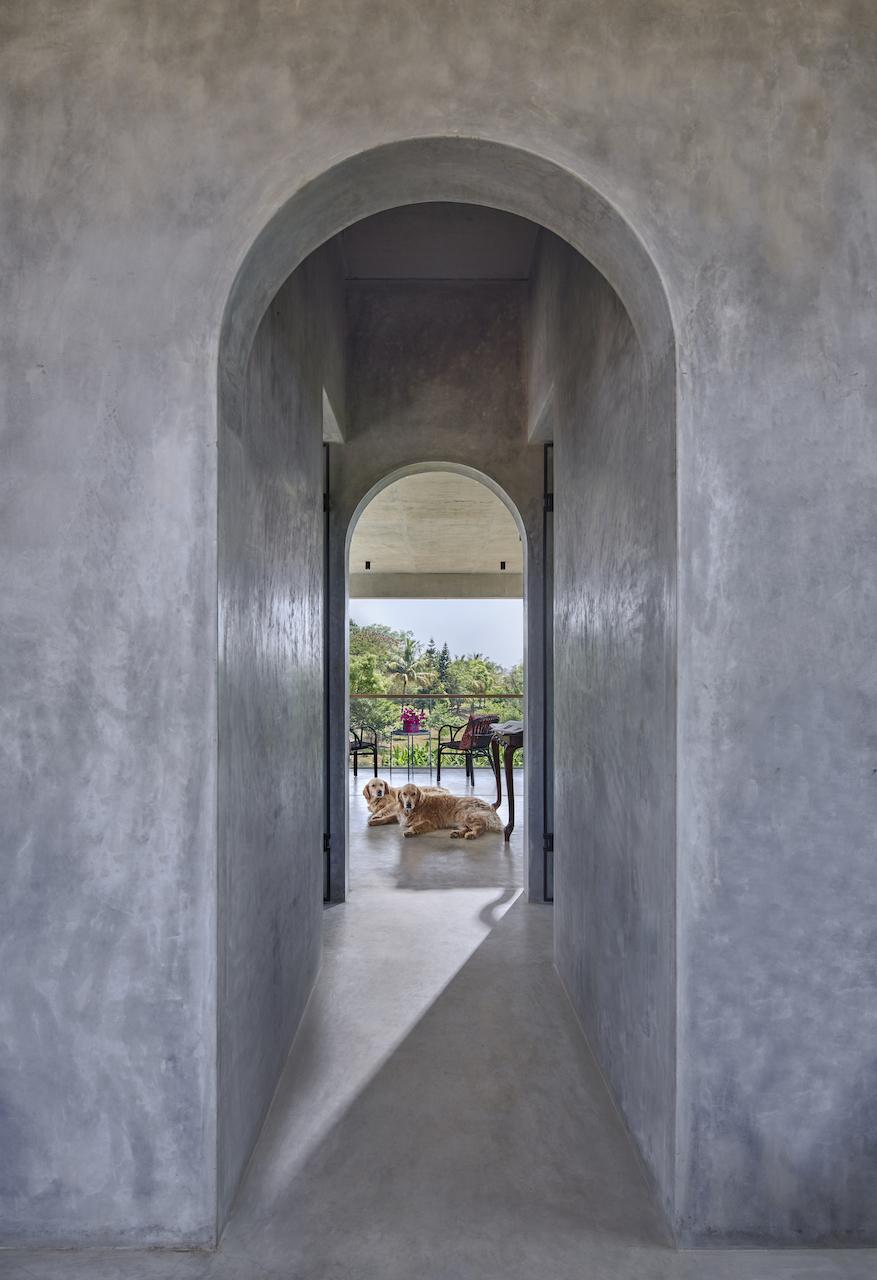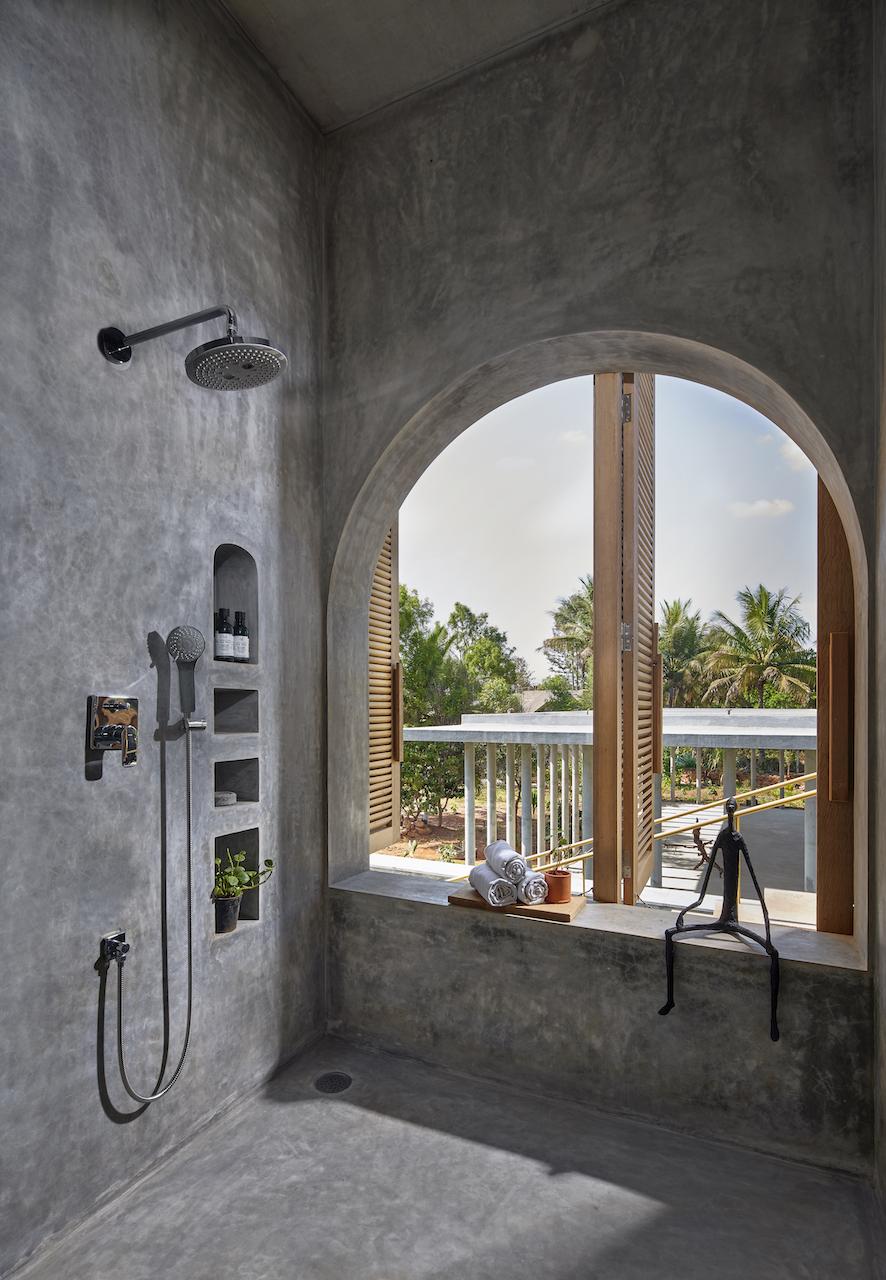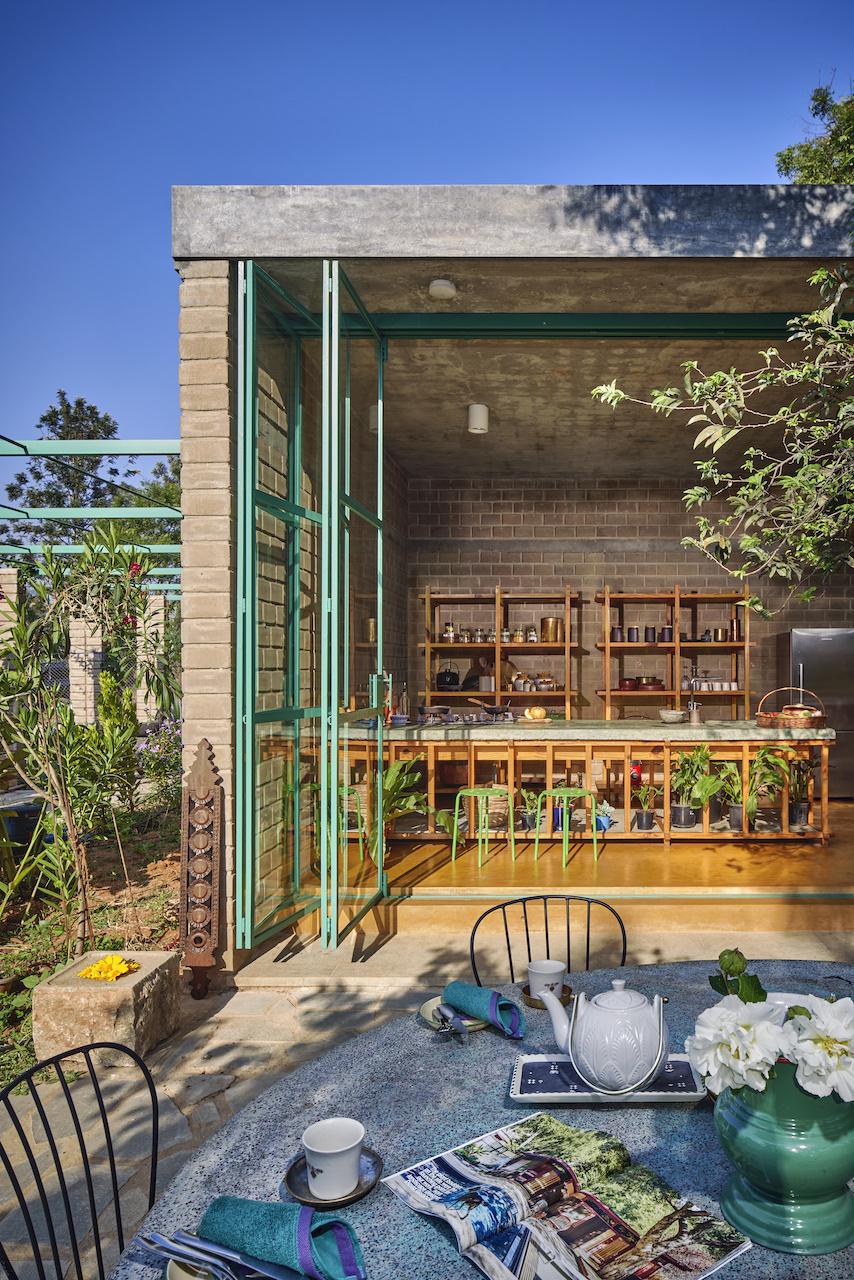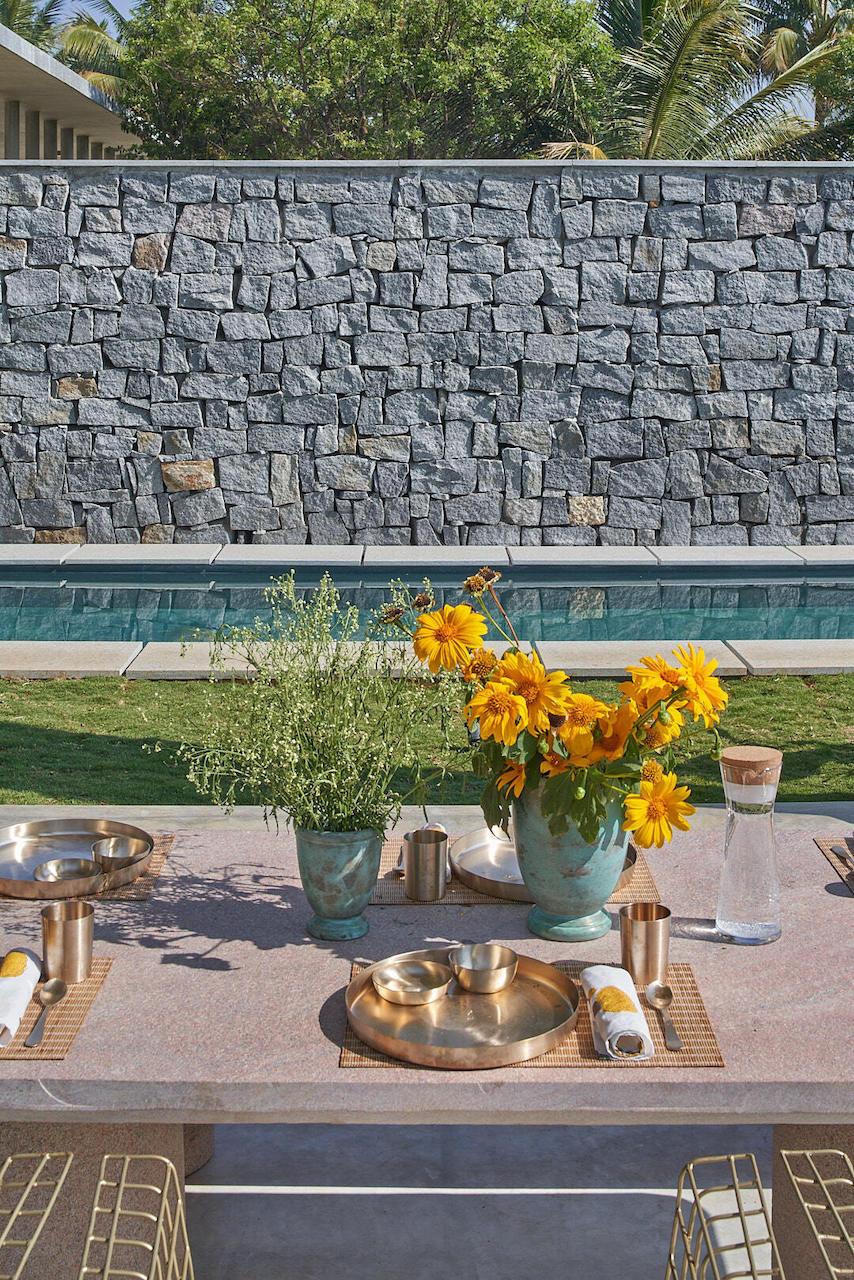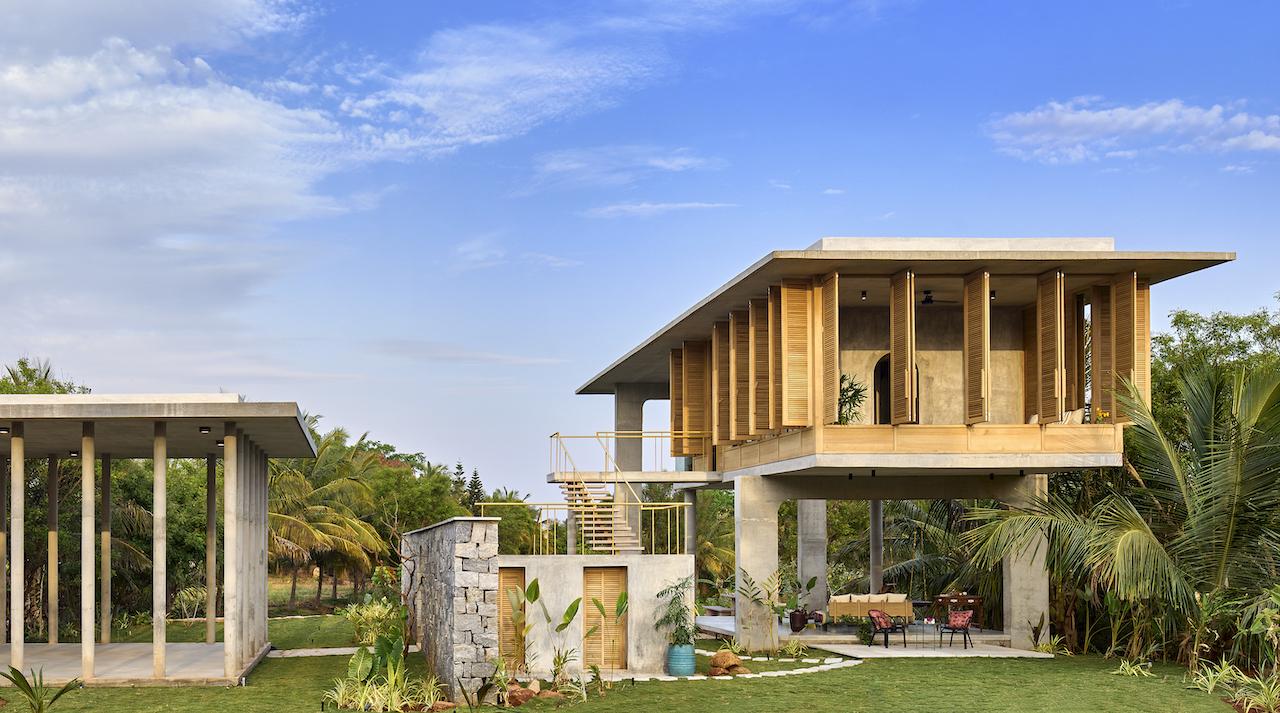 Photo: Harshan Thomson