The auction house Phillips will move its Asian headquarters from Central to the West Kowloon Cultural District next September, becoming the first and major tenant of the art hub.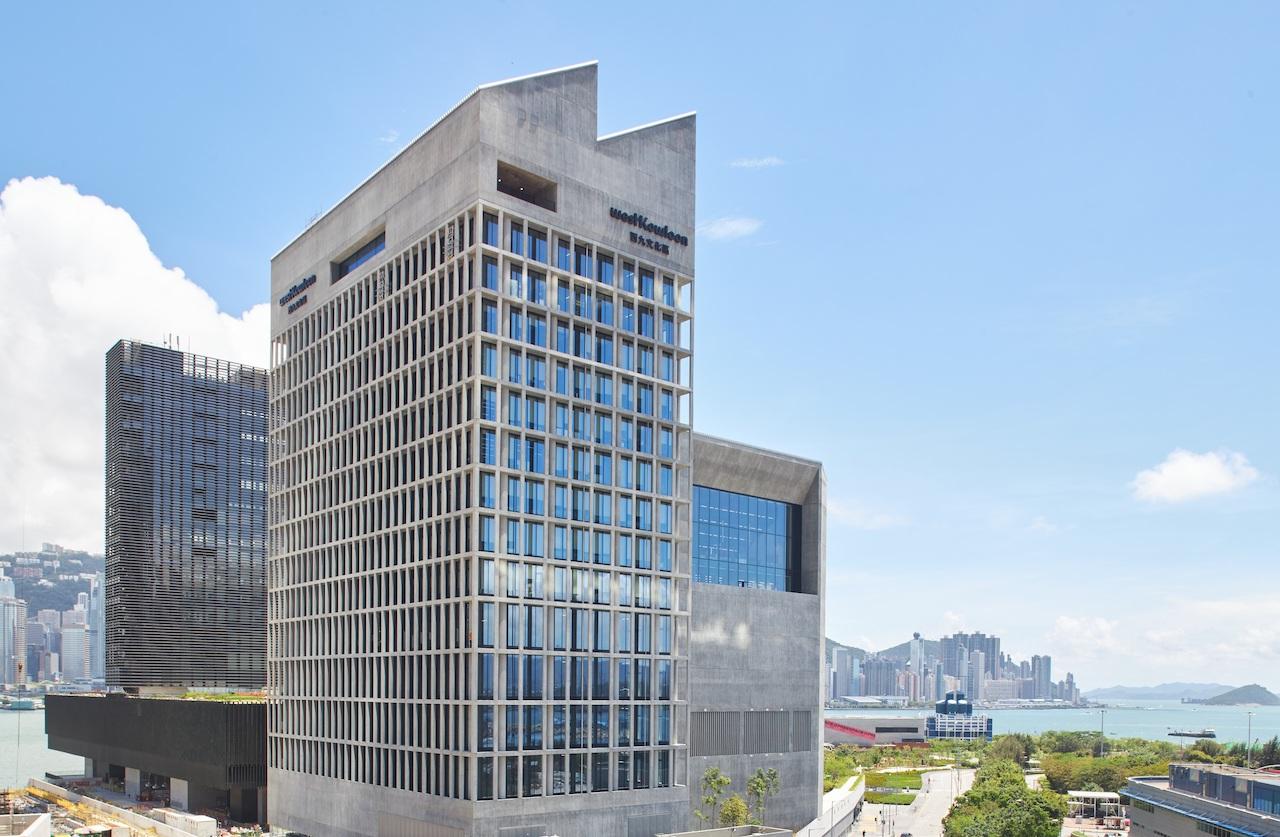 The West Kowloon Cultural District Authority (WKCDA) is renting out the main floors of its administrative block flanking the M+ museum to auction house Phillips to use as its Asia headquarters. Situated immediately opposite to the newly opened M+ and neighbouring the Hong Kong Palace Museum slated to open in mid-2022, Phillips' spectacular new Asia headquarters at WKCDA Tower will complement the iconic exhibition spaces the company has opened in London in Berkeley Square, and most recently in New York at 432 Park Avenue.
The auctioneer will take 48,000 sq ft of space spanning five-and-a-half floors in the 16-storey building: the two top floors with a triple-height space and a 14-metre-tall glass window overlooking the harbour will be for auction previews and other exhibitions, and three lower floors as retail space. The remaining half floor will be office space.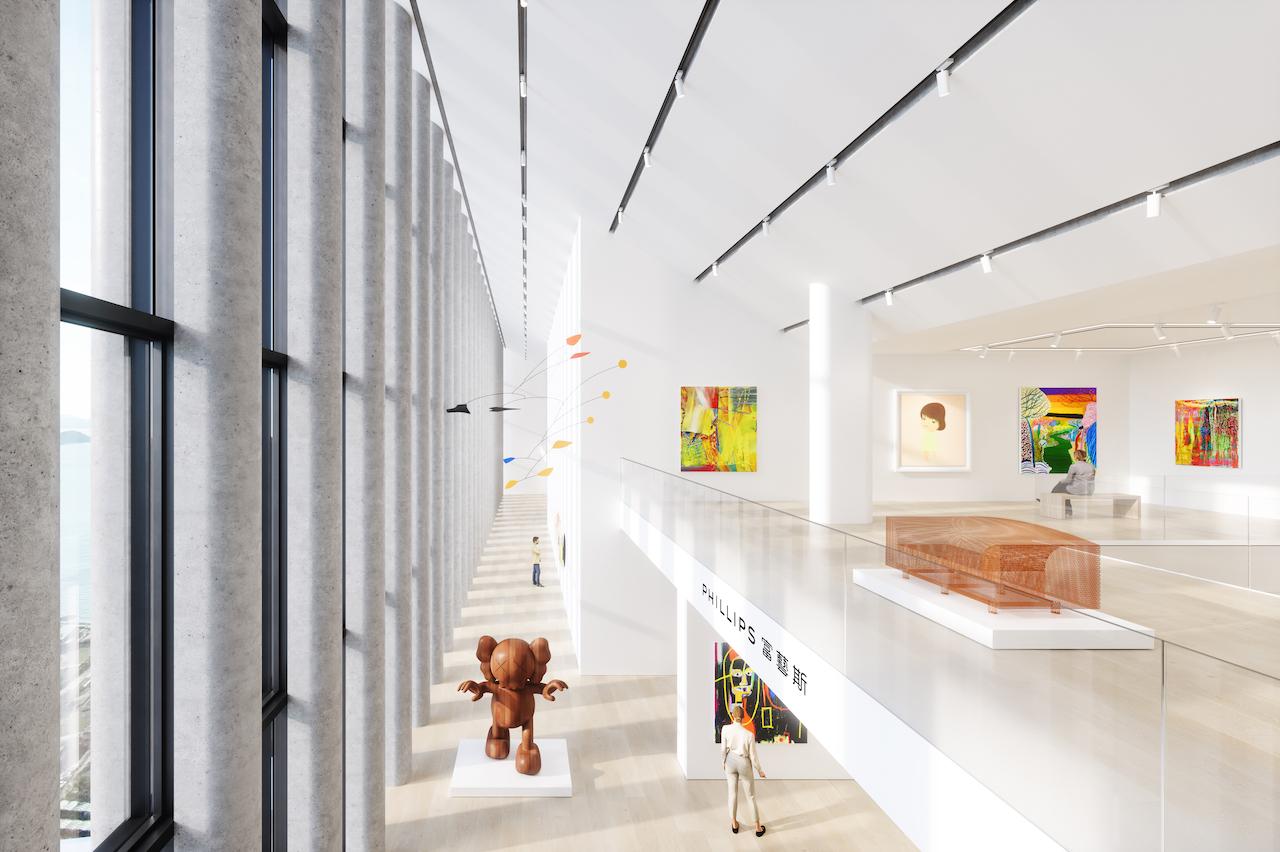 Stephen Brooks, Chief Executive Officer of Phillips, says: "Phillips expanding presence in Asia is a critical component of our growth strategy with Asian participation in Phillips' auctions becoming such a significant force. We have seen over 30 percent increase in Asian client interaction with Phillips since the start of lockdown last year. I am delighted we will have a state of the art permanent sale room presence in such an exceptional, and world-class, cultural destination in West Kowloon."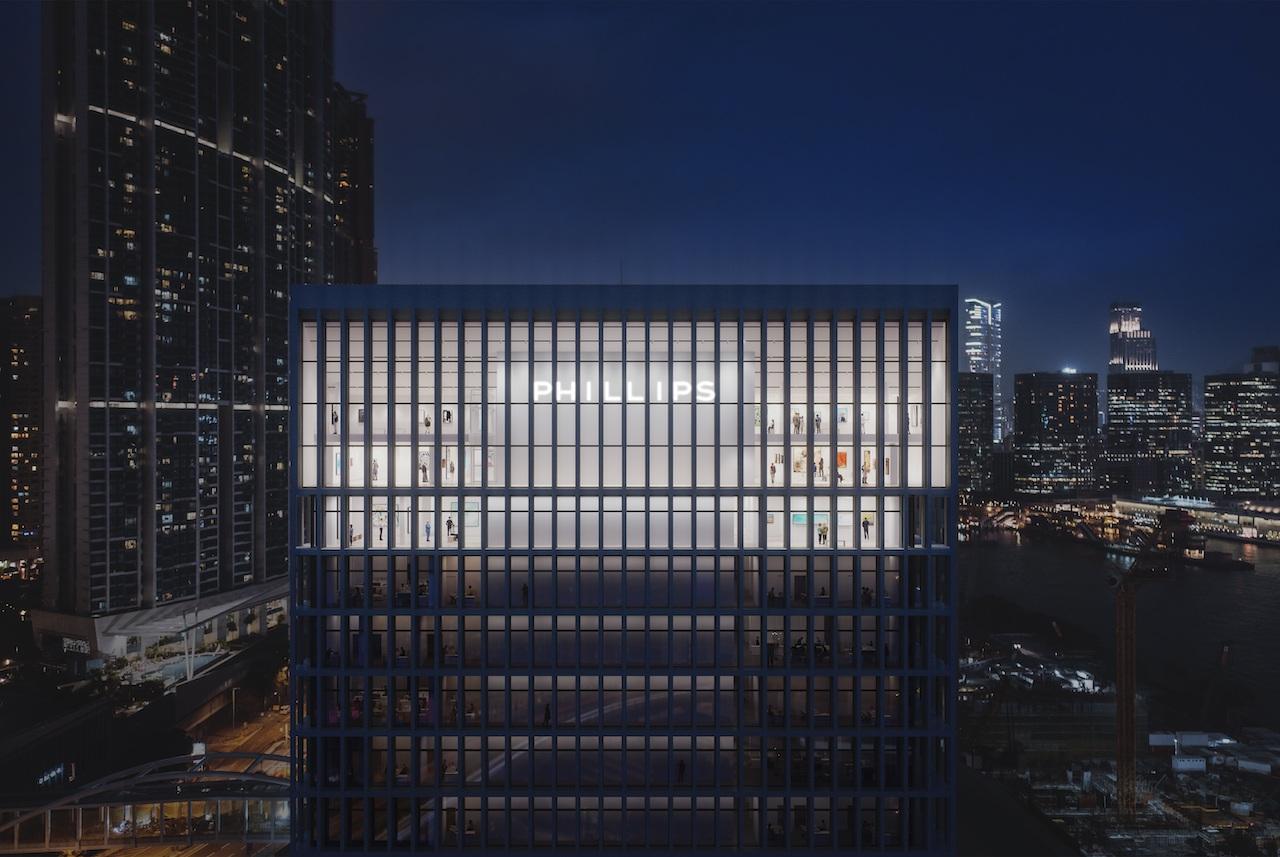 Jonathan Crockett, chairman, Asia, of Phillips, added: "Being located at the heart of the West Kowloon Cultural District will allow us to work alongside M+, the Hong Kong Palace Museum and the wider district on complementary programming and events, further enhancing the area as a world-class global destination for arts and culture."