Interior designer Mitchell Freedland fills this 10,000-sq.ft. Vancouver house with historic French and English furniture and modern Chinese accents.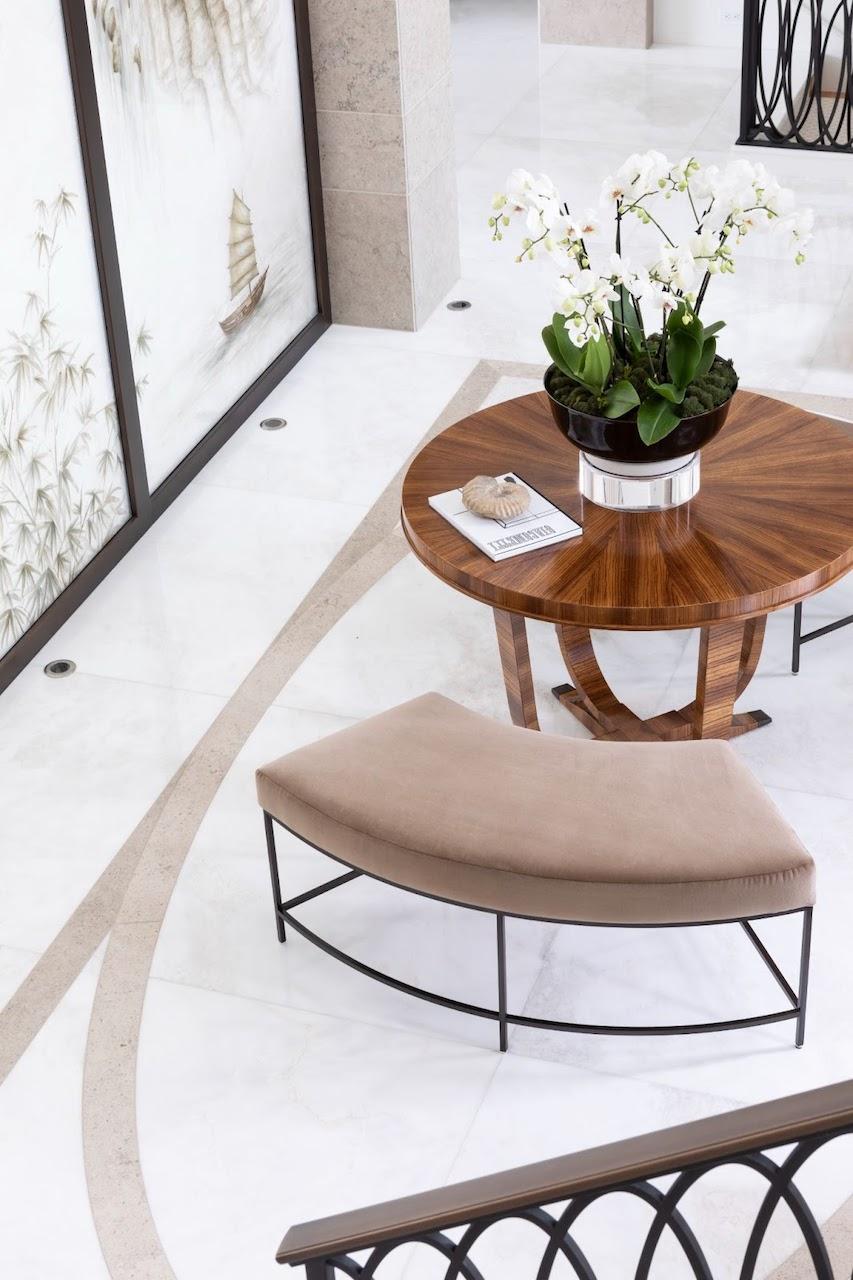 A young family from China with three children are looking for living spaces that are conducive to wellness. "We take inspirations from the clients' former residence that's more traditional in essence and translate them into a more contemporary design," says Freedland. "We reduce detail on moulding and casing, simplified panel and stone details, and use more contemporary lighting and fittings to achieve a lighter more modern home."
Spanning three levels, the house is home to an indoor pool, a spa, a gym, a billiards/TV lounge, a wine room, a children's playroom/library and four bedrooms. Though predominantly modern, it has an undercurrent of classicism to it.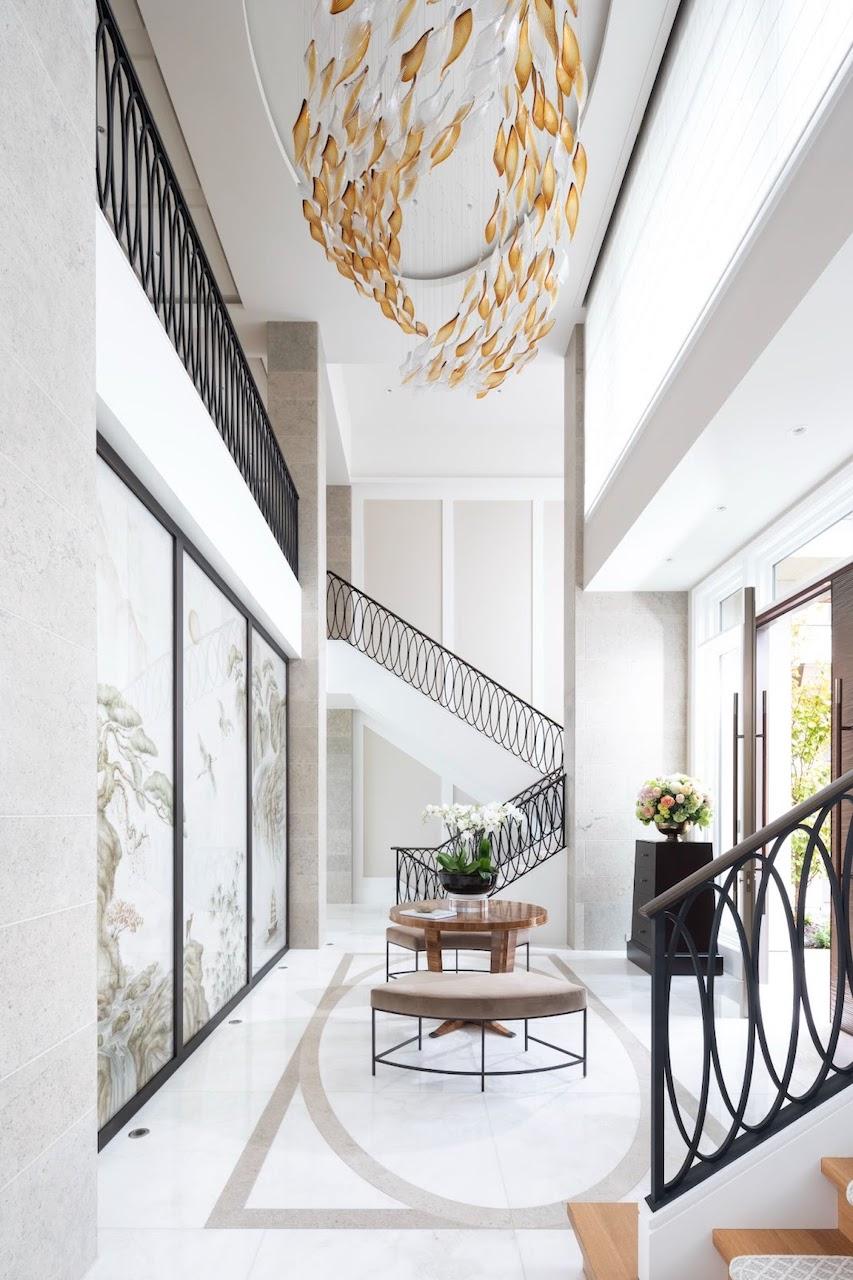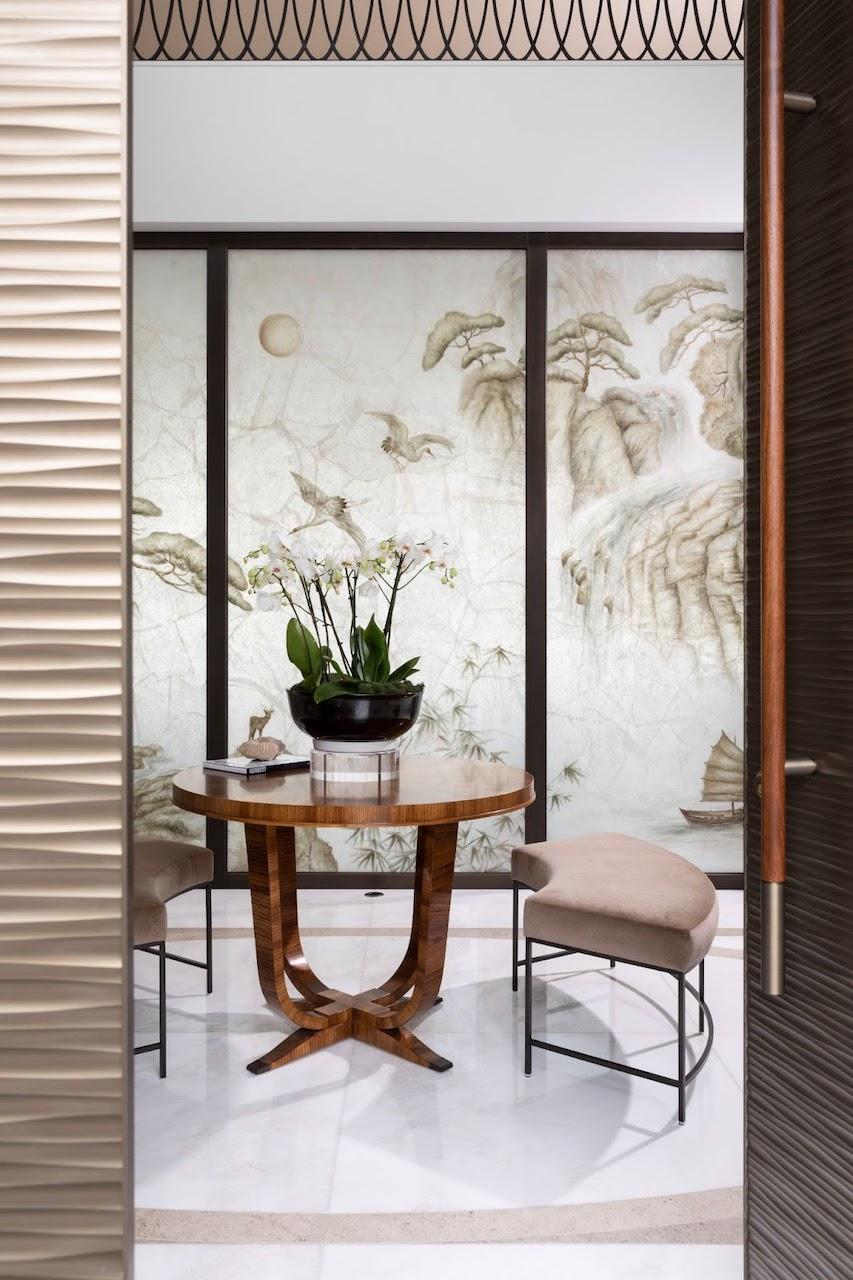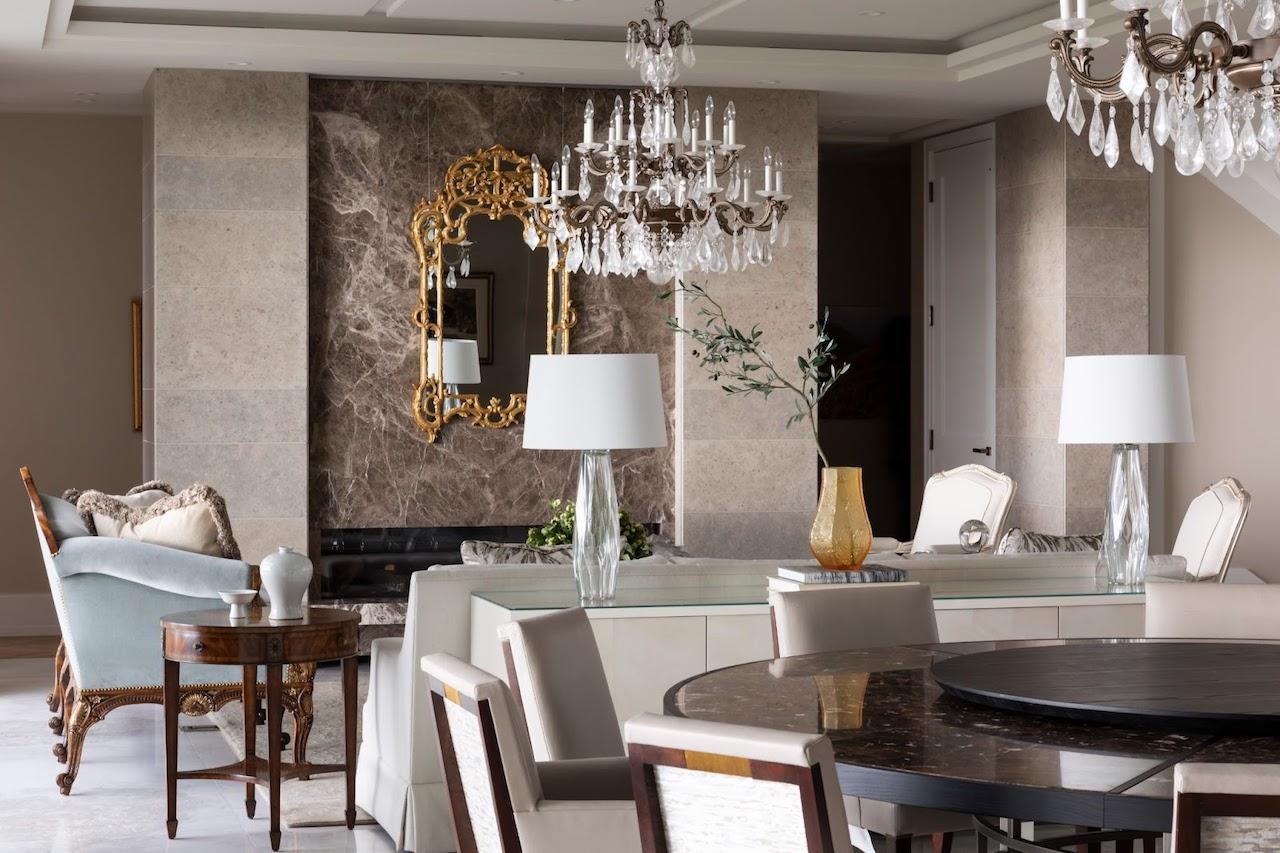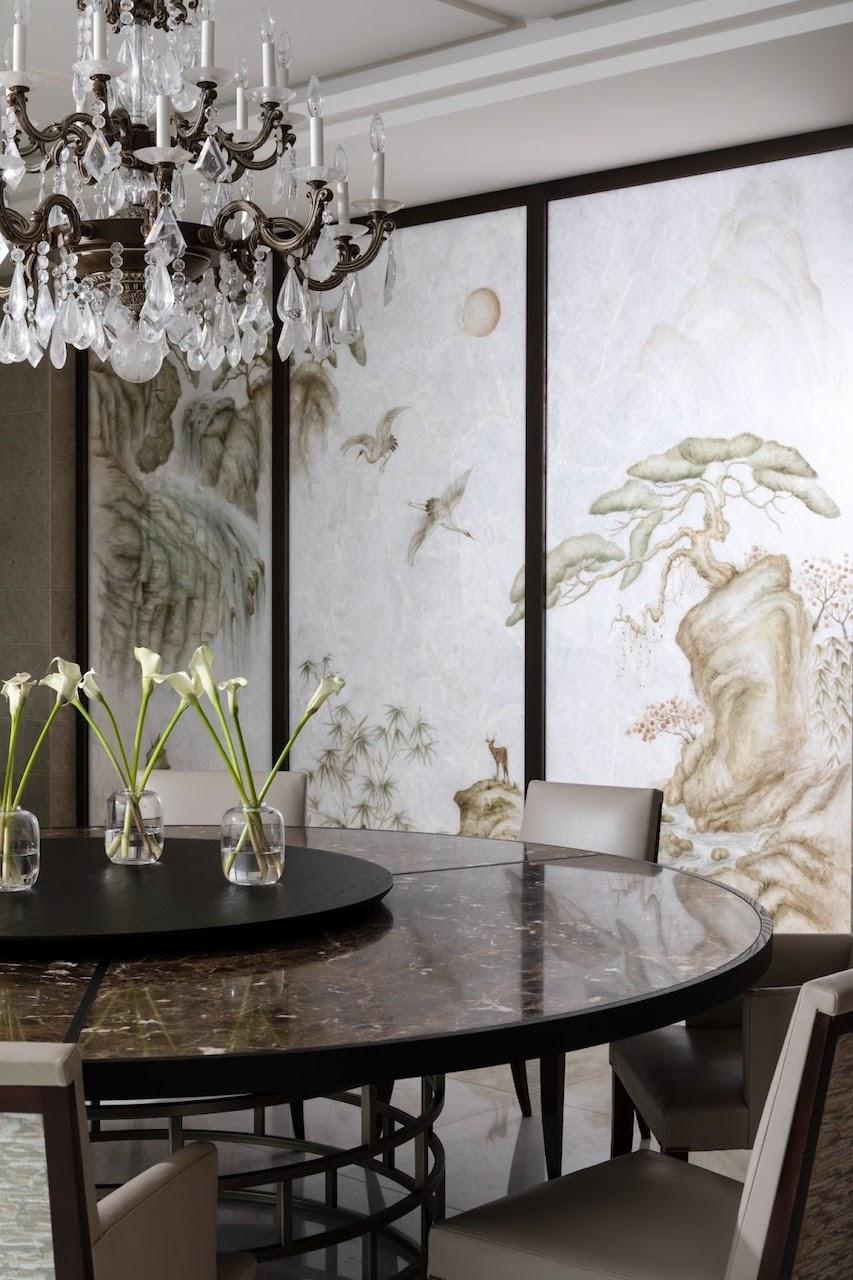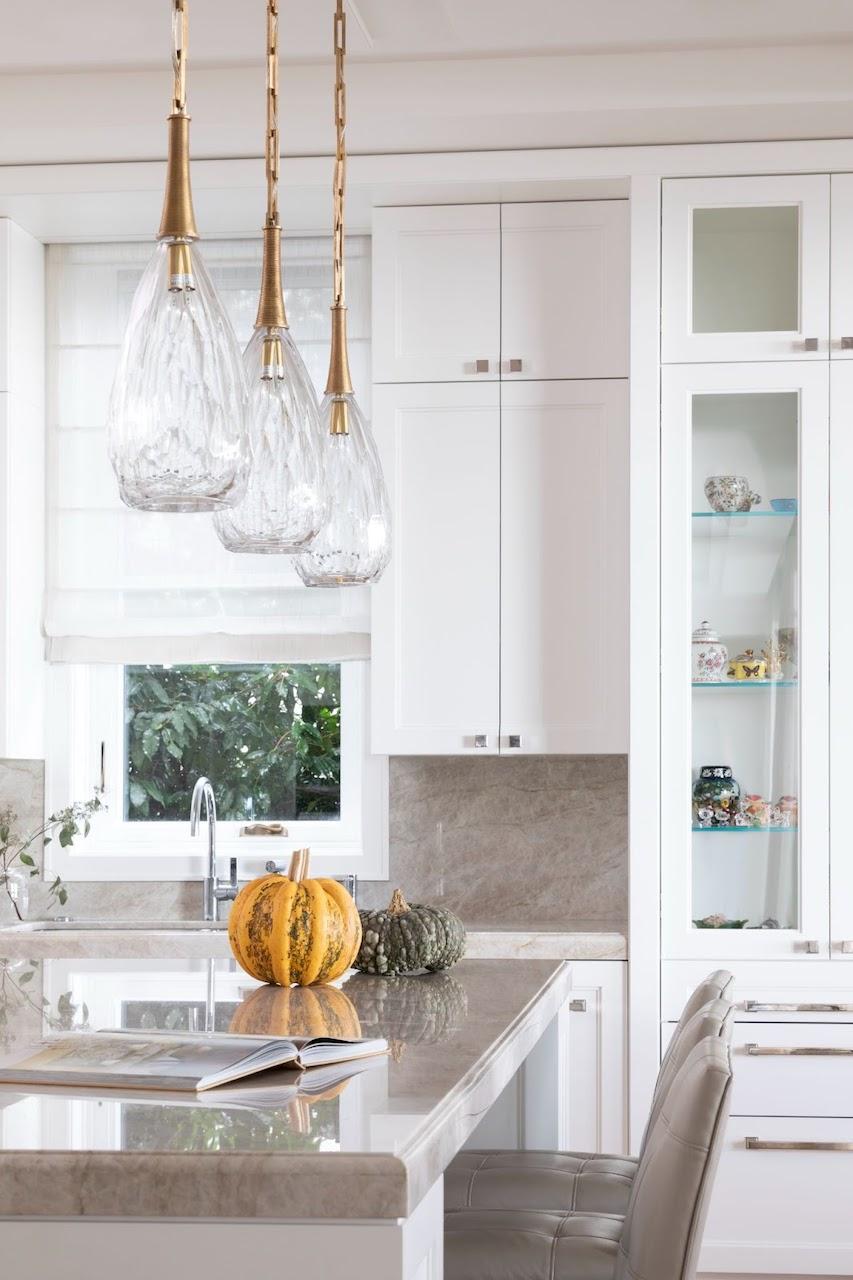 "There is a timeless and classic appeal to most of the residence, with the lower entertaining level being the darker more dramatic departure," says Freedland. Oak, marble, limestone, lacquered wood with touches of silver leaf and metal accents adorn the space; the use of limestone and bronze elements links up the exterior and the interior.
While several pieces were custom made by Mitchell Freedland Design, Freedland also uses items from the likes of Lasvit, Flexform, Thomas Pheasant for Baker Furniture, Swarovski, Phillip Jefferies wallcovering, and Stark Carpets to stay true to the distinctly contemporary interior.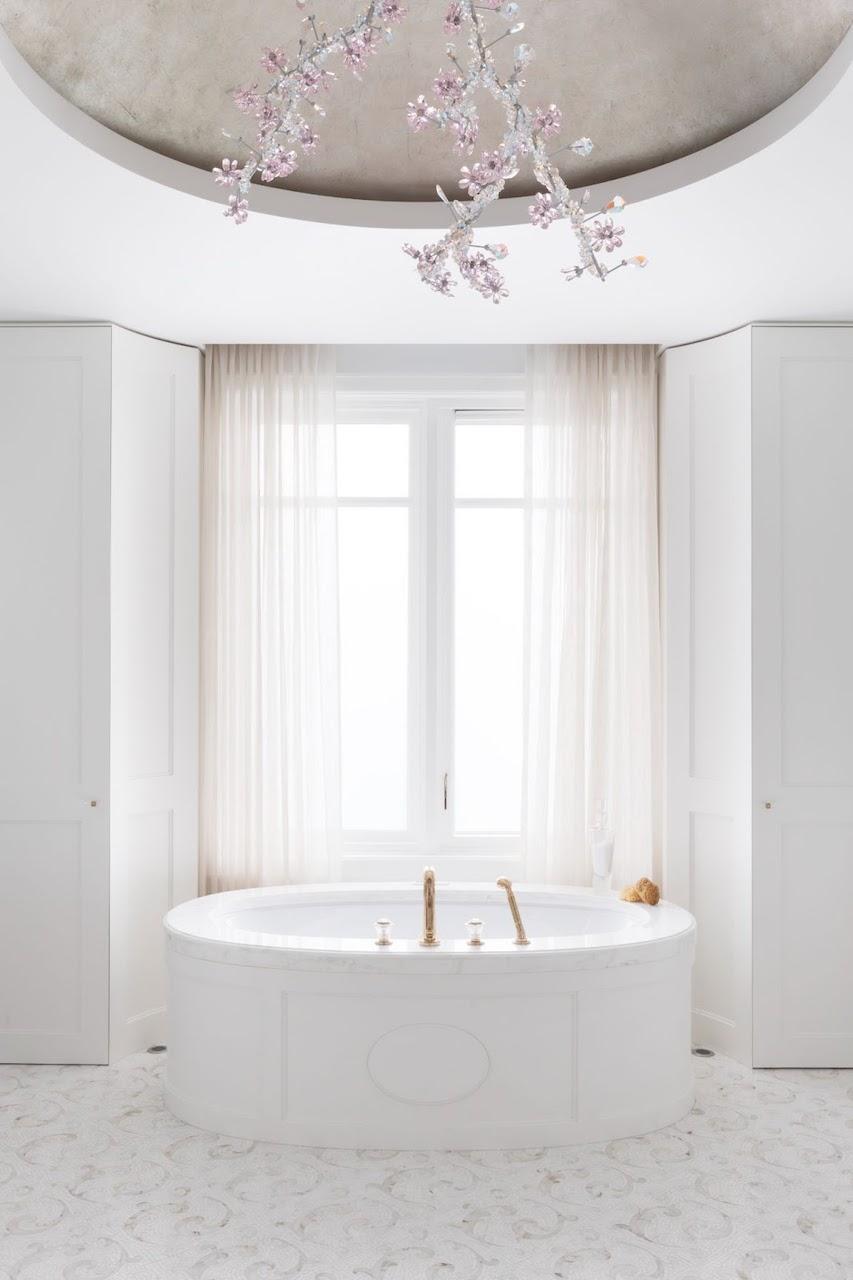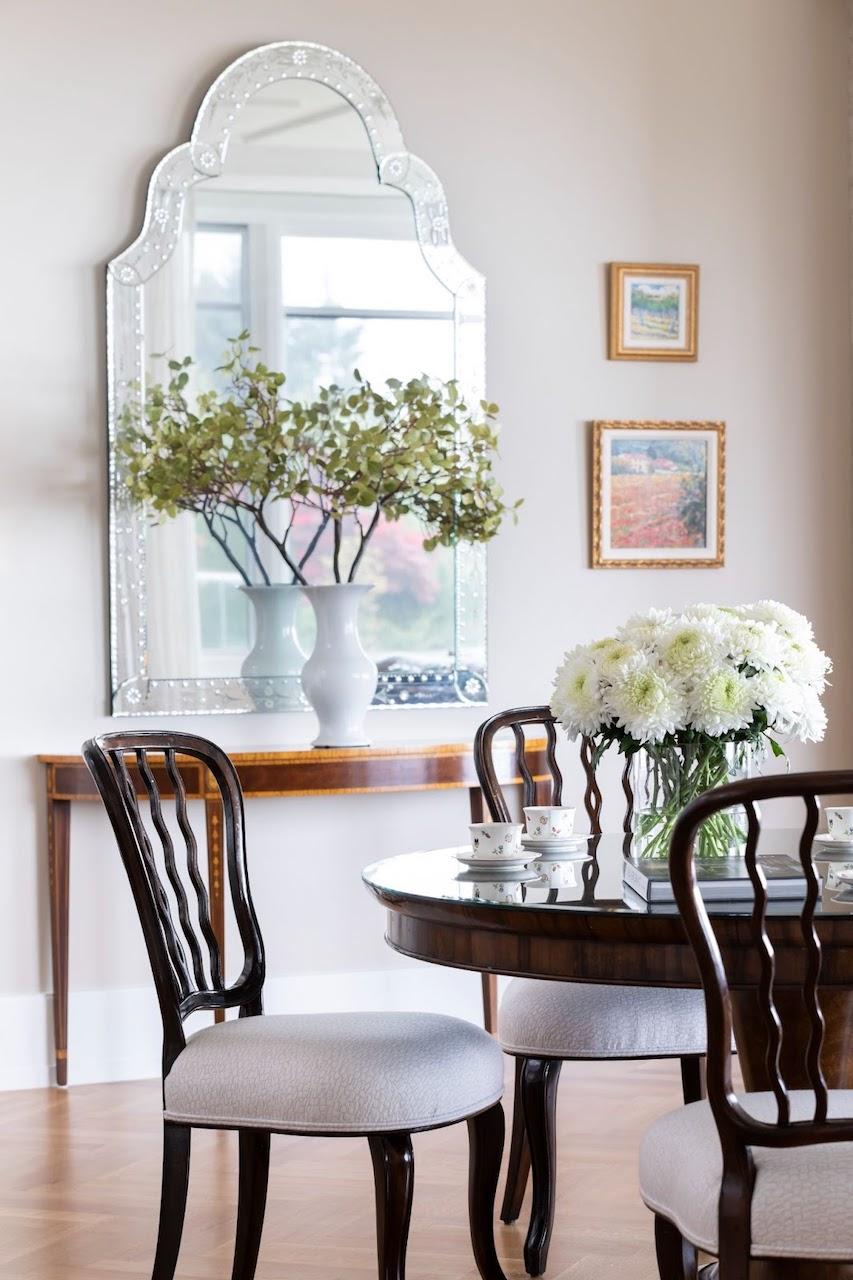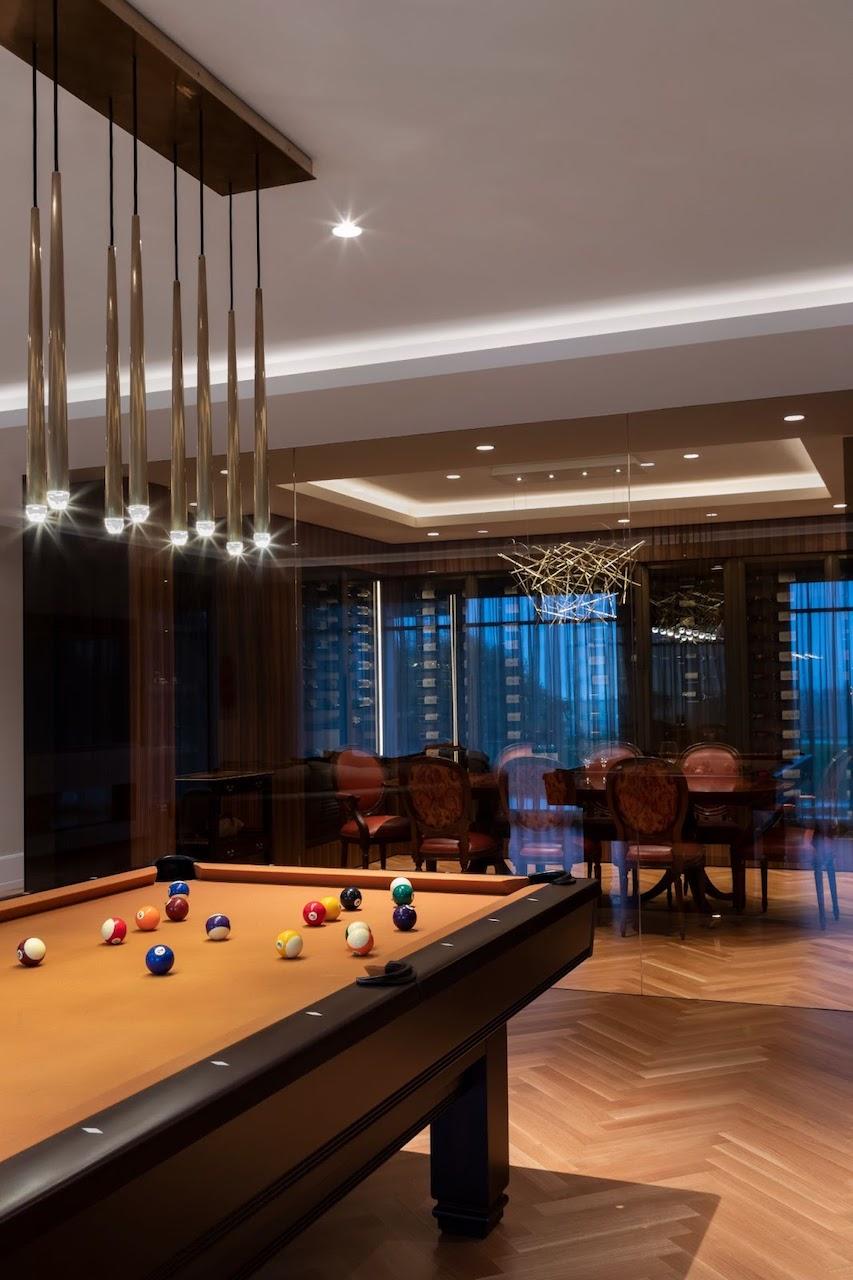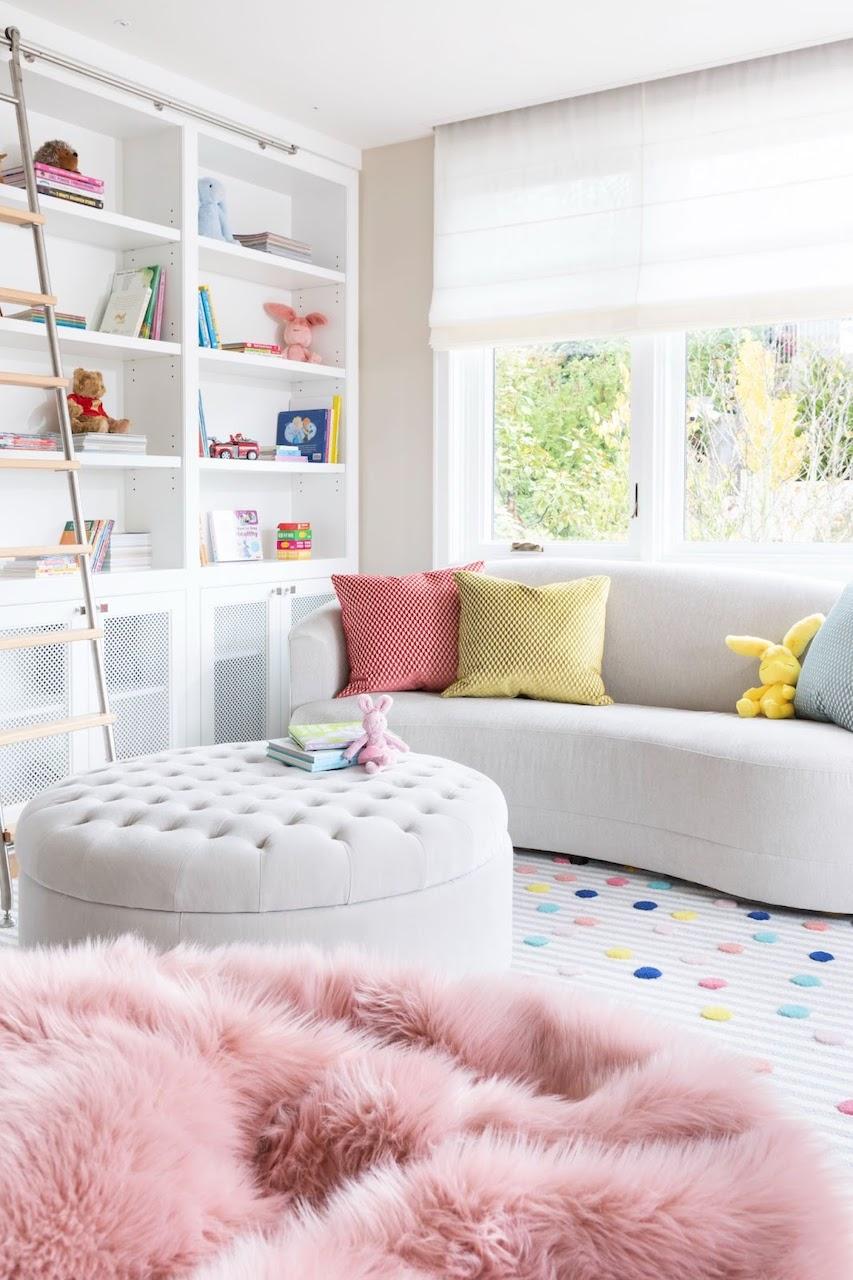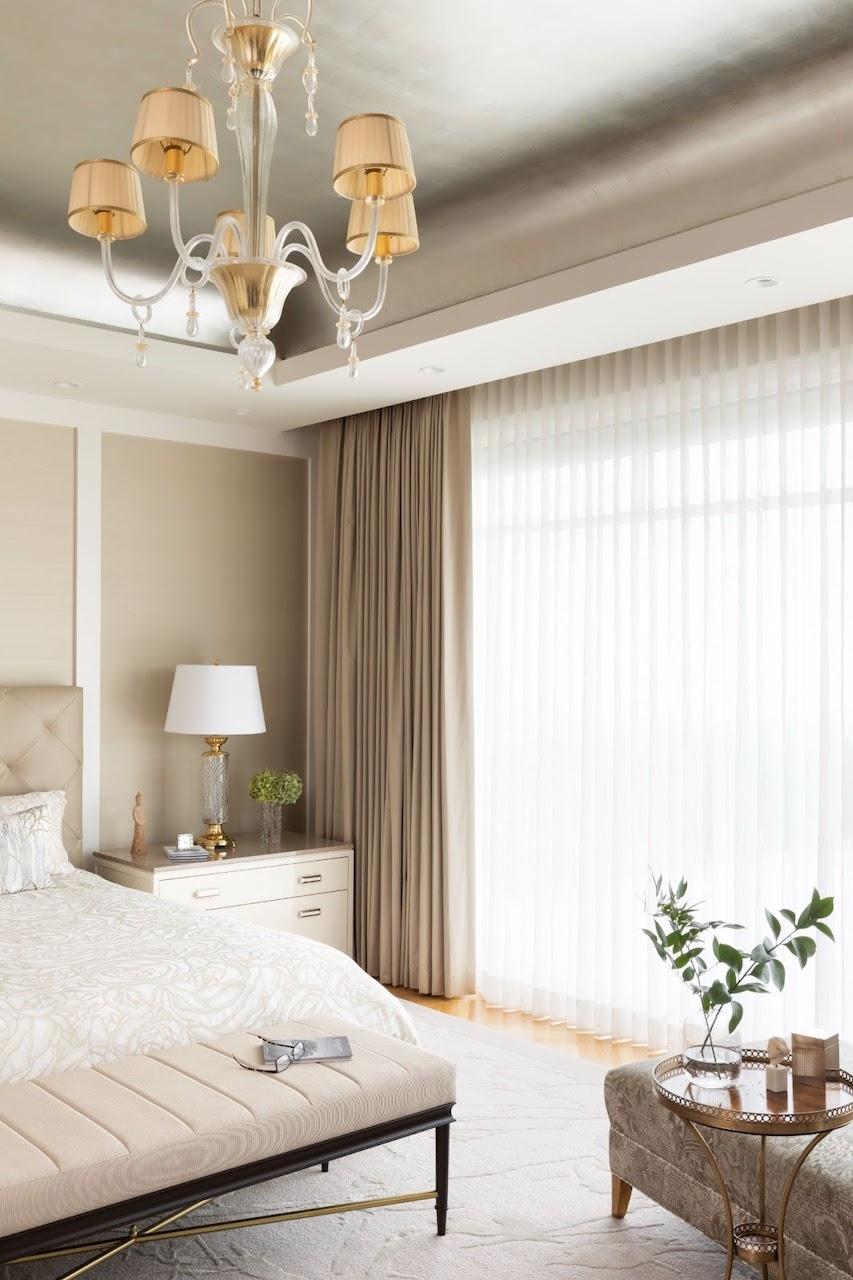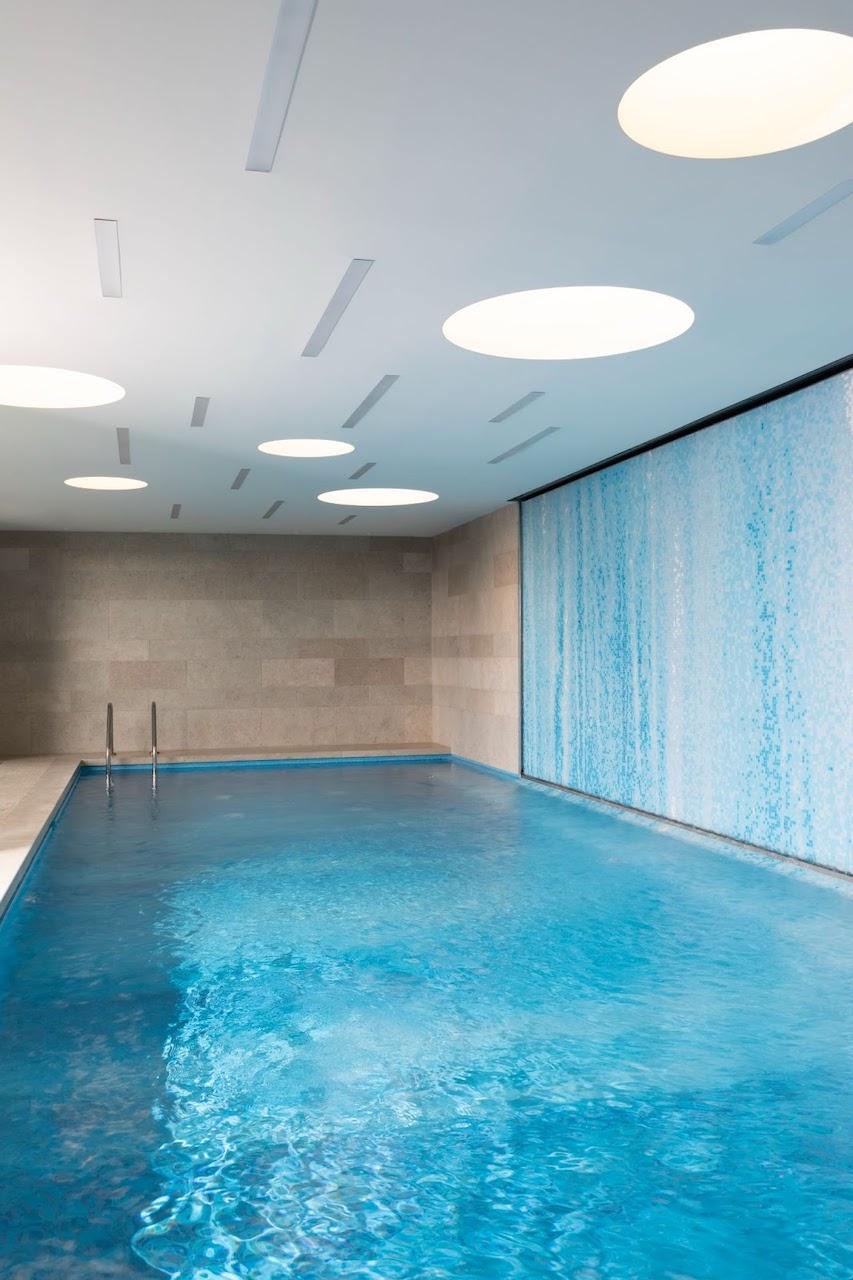 Project by: Mitchell Freedland Design
Photo: Ema Peter (Instagram @emaphotographi)