Prince AlbertAre you dreaming of wide-open vistas, spectacular views, peace and tranquillity, sunrises, sunsets and clear starry nights?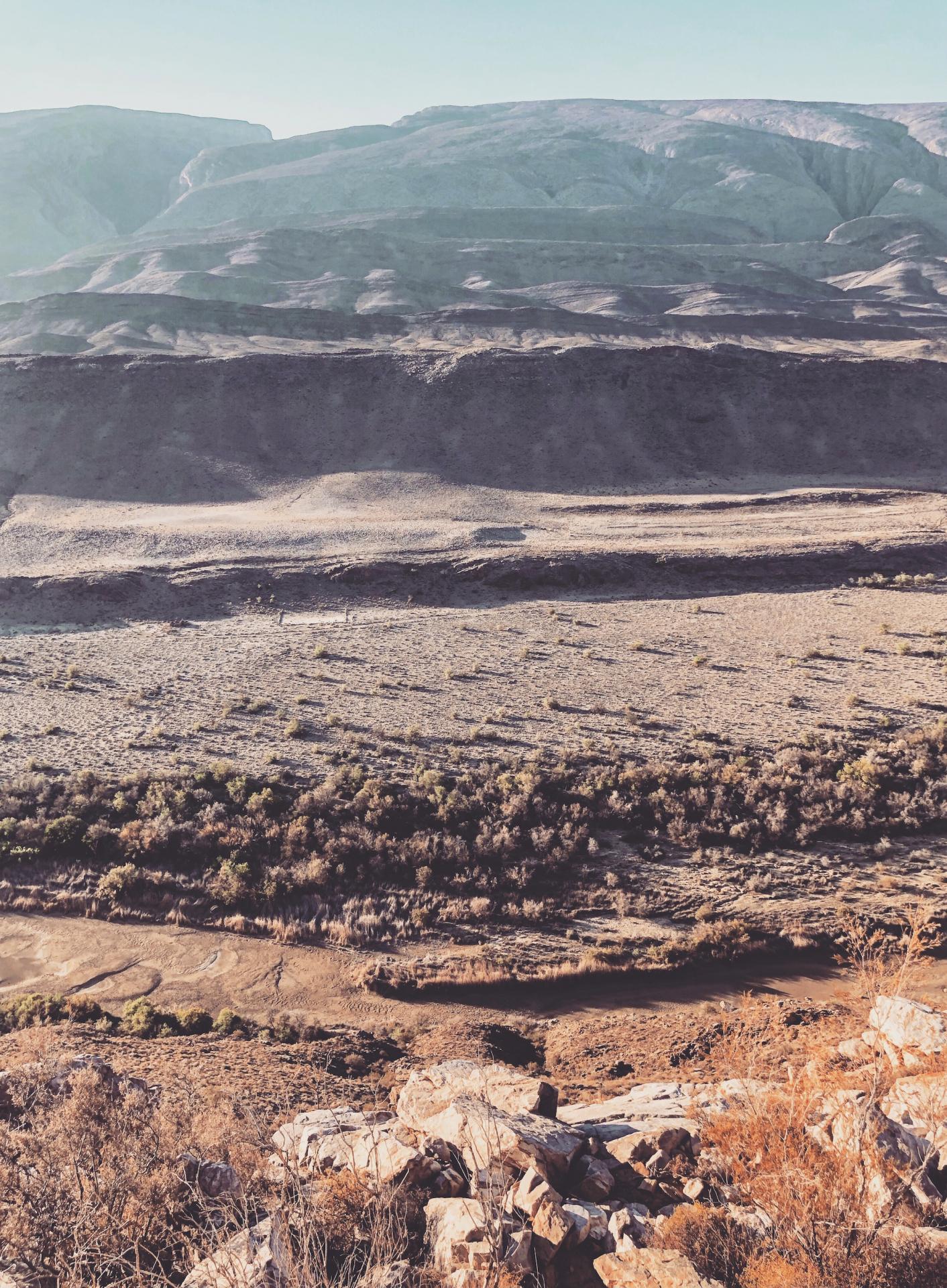 Prince Albert is a picturesque village with a delicious old-world charm, renowned for its variety of beautifully preserved architectural styles, especially for its "Prince Albert gables", or "holbol" gable, used in Cape Dutch architecture from 1840 to 1860. It has inward and outward symmetrical curves referred to as the hol(hollow) and bol(ball) from which the gable gets its name. Other building styles include the Karoo houses, with their symmetrical façades and flat roofs, and Victorian and Georgian-style buildings.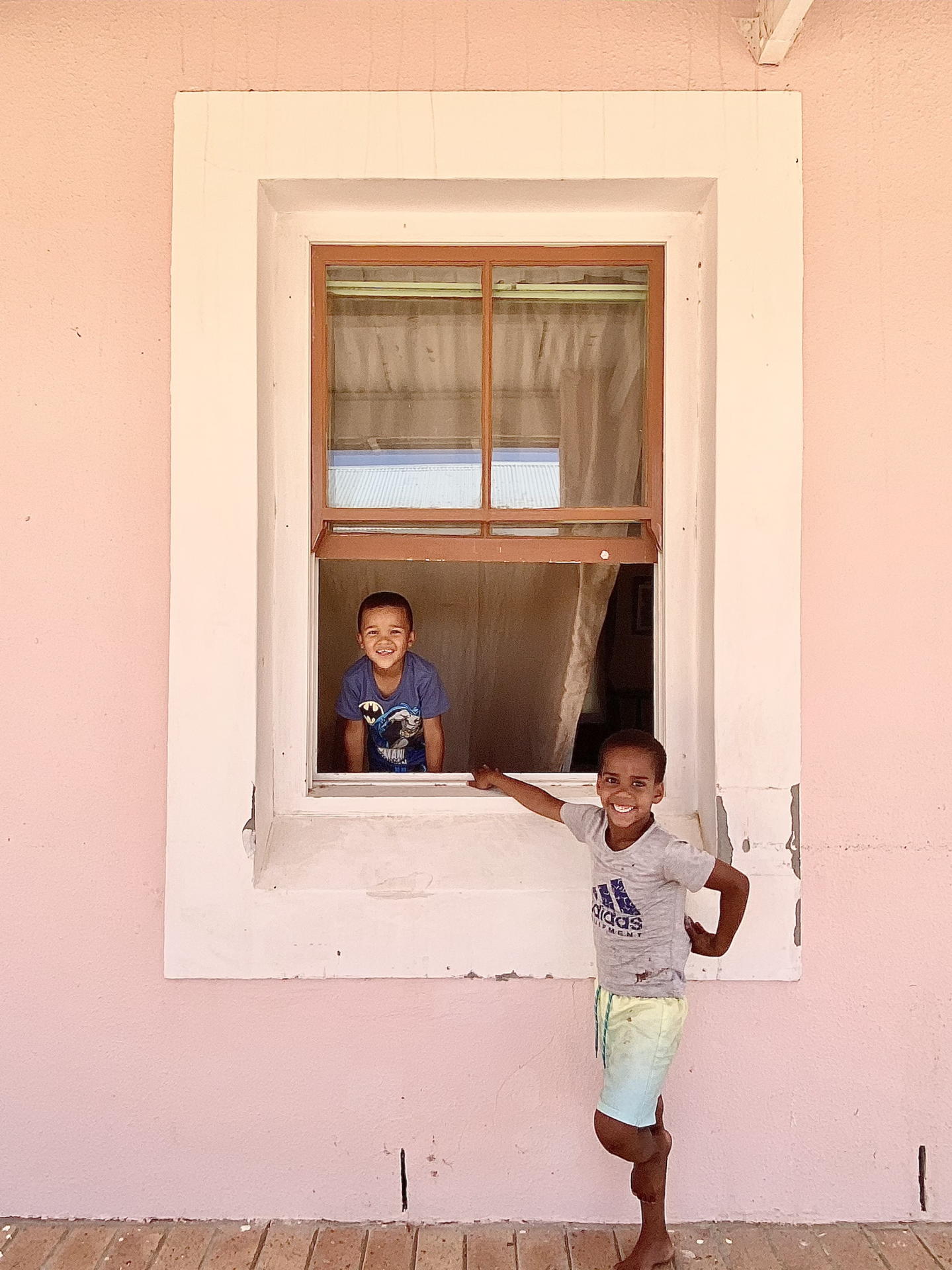 The town sits at the northern foothills of the Swartberg Mountain range, in the Great Karoo – South Africa's version of New Mexico, the Outback, or the Gobi Desert. A land of vast open scrubby plains, surrounded by flat-topped koppies (hills) and distant mountains.
The name Karoo comes from an ancient San word meaning "land of great thirst", in reference to the arid landscape and harsh climate reminiscent of the old Western films that set their scenes in a harsh, arid, desolate landscape dotted with small frontier towns. The old multi-blade wind pumps scattering the scrub-covered terrain are as iconic as the Karoo koppies, and are another evocative reminder of the Wild West.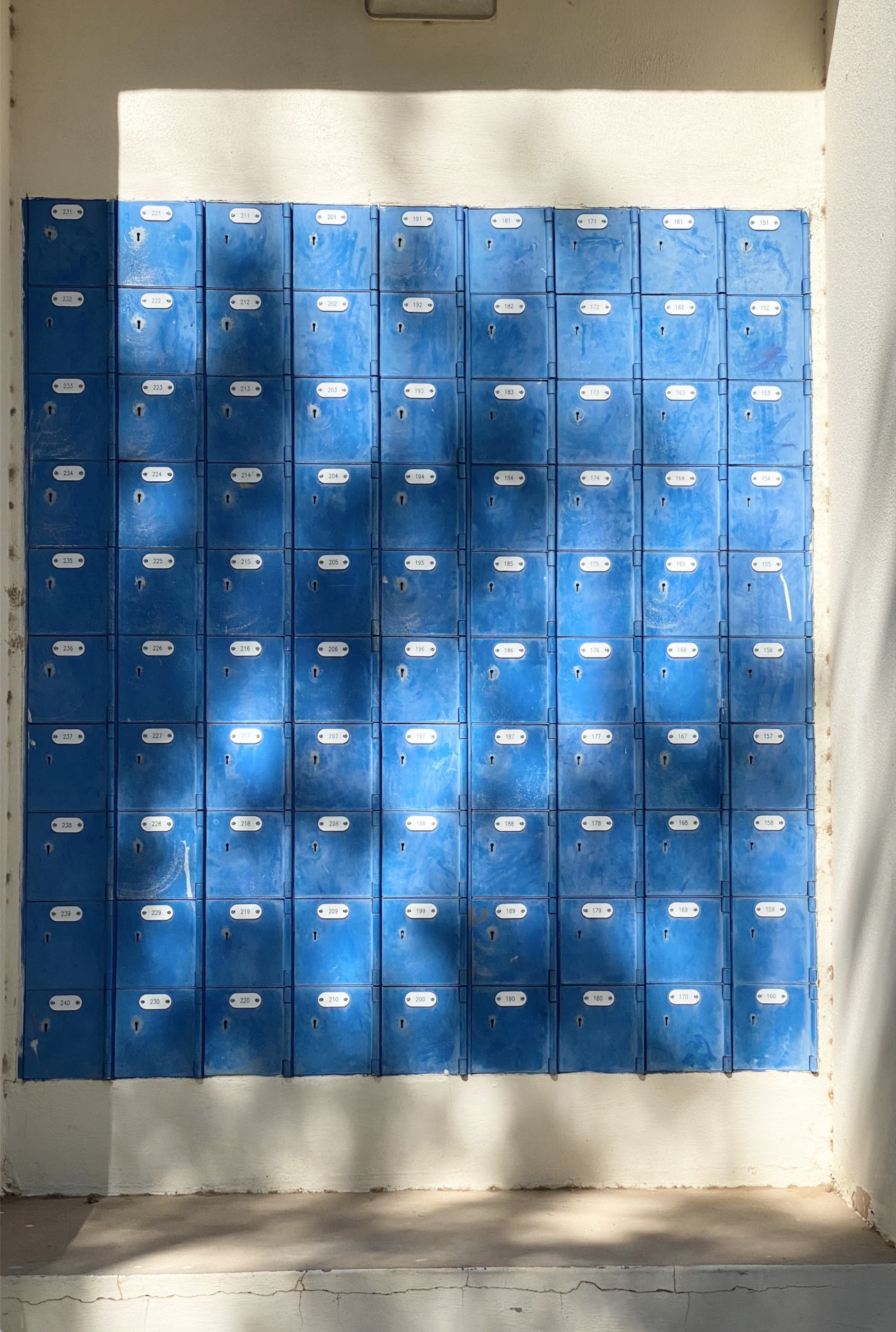 The Karoo is South Africa's soul space and attracts some of South Africa's most creative people. It's been long-renowned for its long shadows and honey-coloured light, majestic sunrises and sunsets, and spectacular night skies.
It is also one of the largest mohair-producing regions of South Africa, and home to champion breeders of Angora goats.
The village is fast becoming a sought-after tourist destination with more creatives moving in to enjoy the many delights. Colleen and William Penfold arrived in Prince Albert 18 years ago – long ahead of the curve. After scouring the Western Cape for the "right" place to live, on discovering Prince Albert they immediately fell in love with it.
They opened the gorgeous Country Stay B&B right in the heart of the village. The jewel in the crown of this heavenly place, apart from Colleen and William, is the lovely country-style garden tended lovingly by Colleen. All the rooms face this beautiful tranquil space.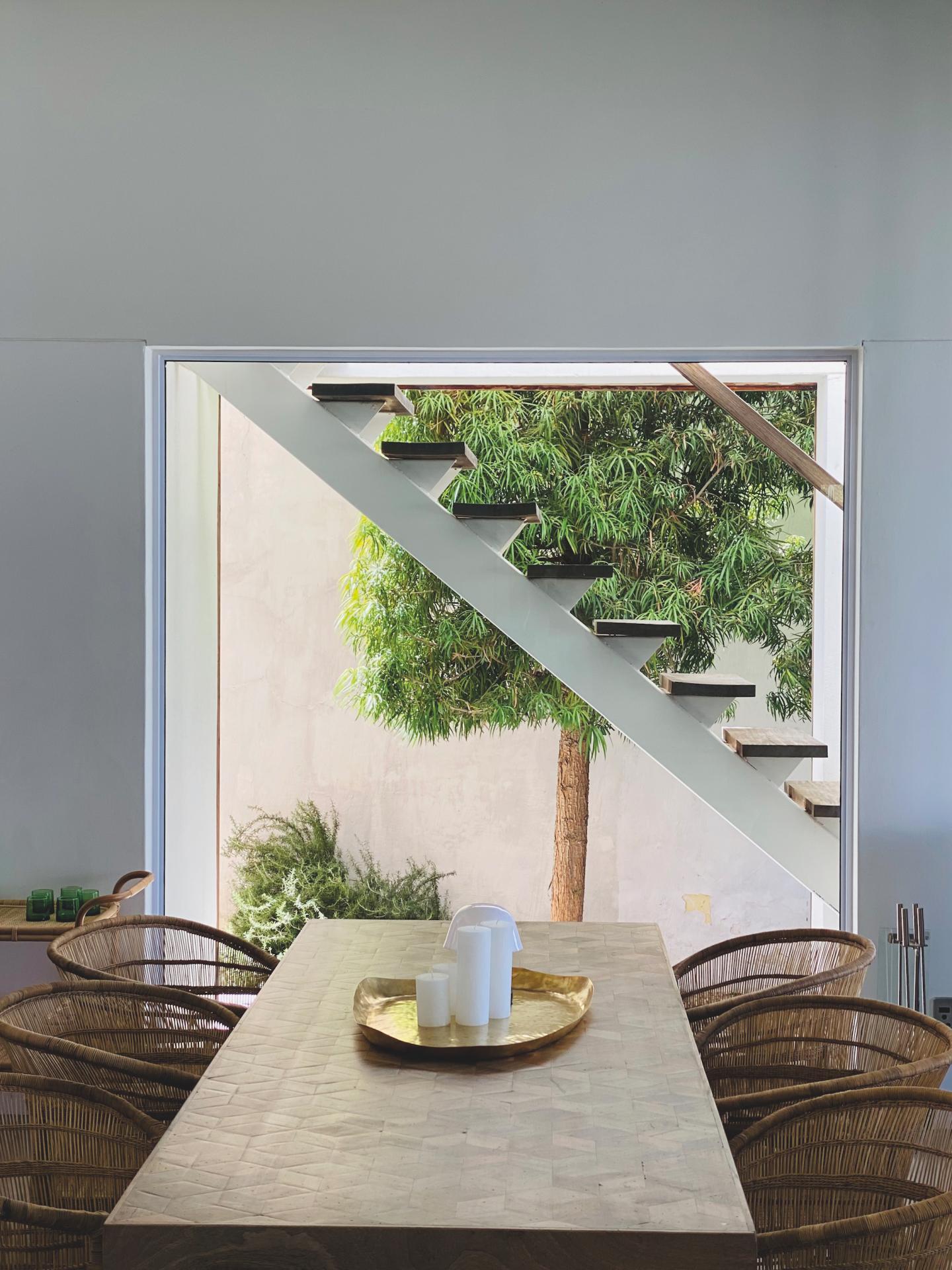 The garden is where you can enjoy William's famous breakfast, a "full English" complete with his secret recipe banana addition. The Old Milking Shed and Victoria's Secret Chamber, two equally gorgeous self-catering cottages, are just a block away.
The Prince Albert must-sees
The first stop should be The Fransie Pienaar Museum to understand the town's natural and cultural history. It has an interesting display on the brief but frantic gold rush, which occurred following the discovery of alluvial gold in 1890.
No visit is complete without going to Gay's Guernsey Dairy, founded in 1990 by Gay van Hasselt with three cows in a stone kraal. She soon found a demand for her fresh milk, and has never looked back.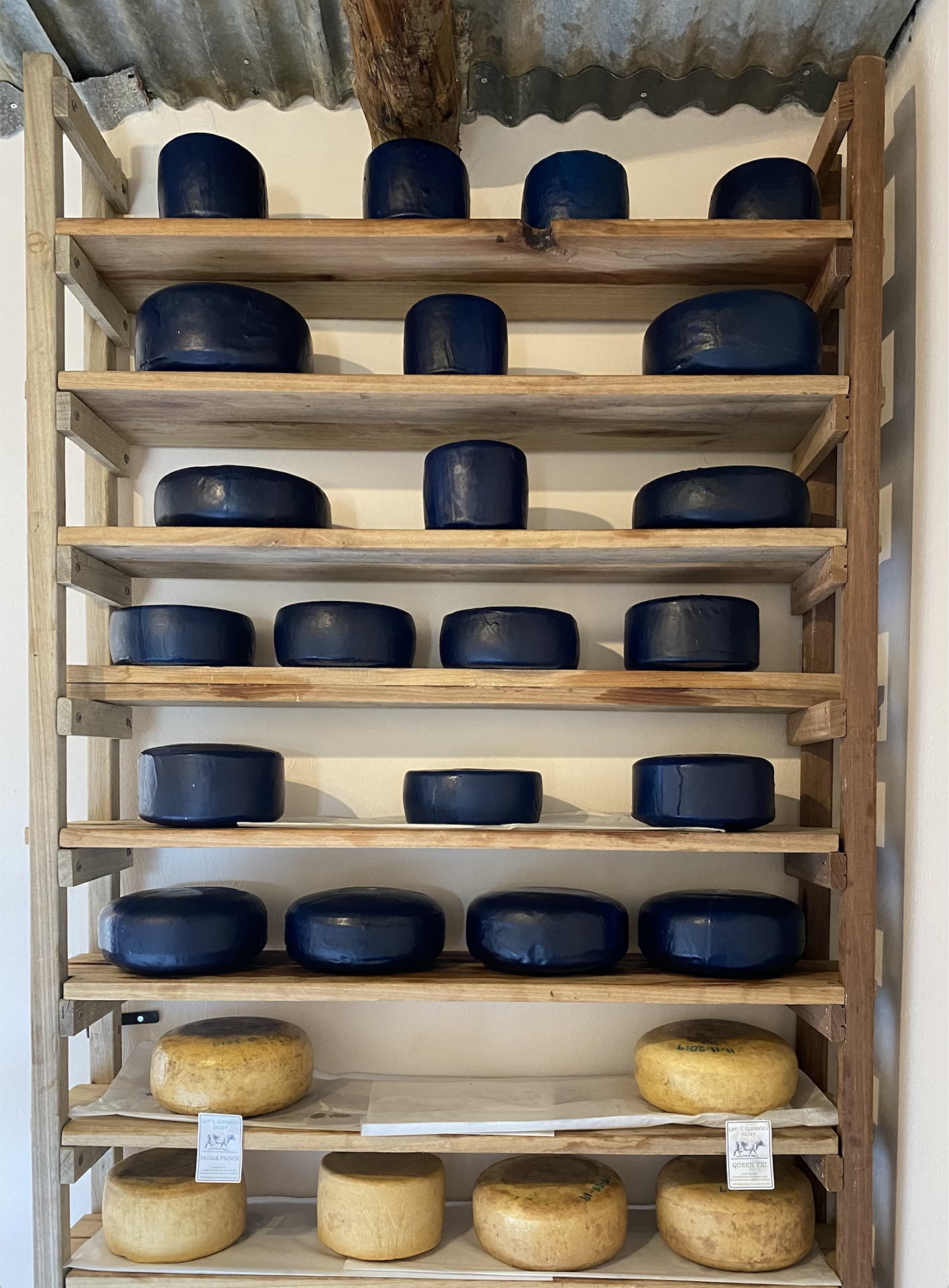 Van Hasselt has won several international awards in London, Dublin and France; and her cheeses sell across the country and the world. All the products use full-cream raw Guernsey milk from her herd of happy free-range Guernsey cows. The dairy has become an institution and a meeting point for locals and visitors.
The Saturday Market is the place to sample local seasonal goodies and local craft, and it's a convivial meeting spot for locals and visitors.
Dining at the African Relish is a must. The chefs highlight the tastes of the area through seasonal cooking, and it is just fresh deliciousness on a plate. We spent a wonderful Saturday morning at the African Relish Recreational Cooking School. Chef Shane Jacobs guided us through a culinary journey creating Karoo tapas in the beautiful, light and spacious classroom space.
Jacobs spent his childhood by his grandmother's side, enthusiastically delving into the traditional tastes and foods of the Karoo and how best to cook them, and it shows. The freshest vegetables and herbs come from the African Relish's impressive organic garden, where you can wander and harvest what you need for your cooking adventure.
You can also join their foodie tour in a Tuk Tuk, foraging in the veld (surrounding countryside) and meeting the town's artisans and farmers. Take a botanical or town-based walk or a cycling tour with olive and cheese tastings. They even have 12 charming guest cottages.
African Relish is the real deal.
Join story weaver Ailsa Tudhope on her Ghost Walk tour as she shares the stories and heritage of Prince Albert on a pre-dinner walk around the streets of the village, setting off at dusk to wander through the streets as darkness descends in the company of the Ghosts of Prince Albert.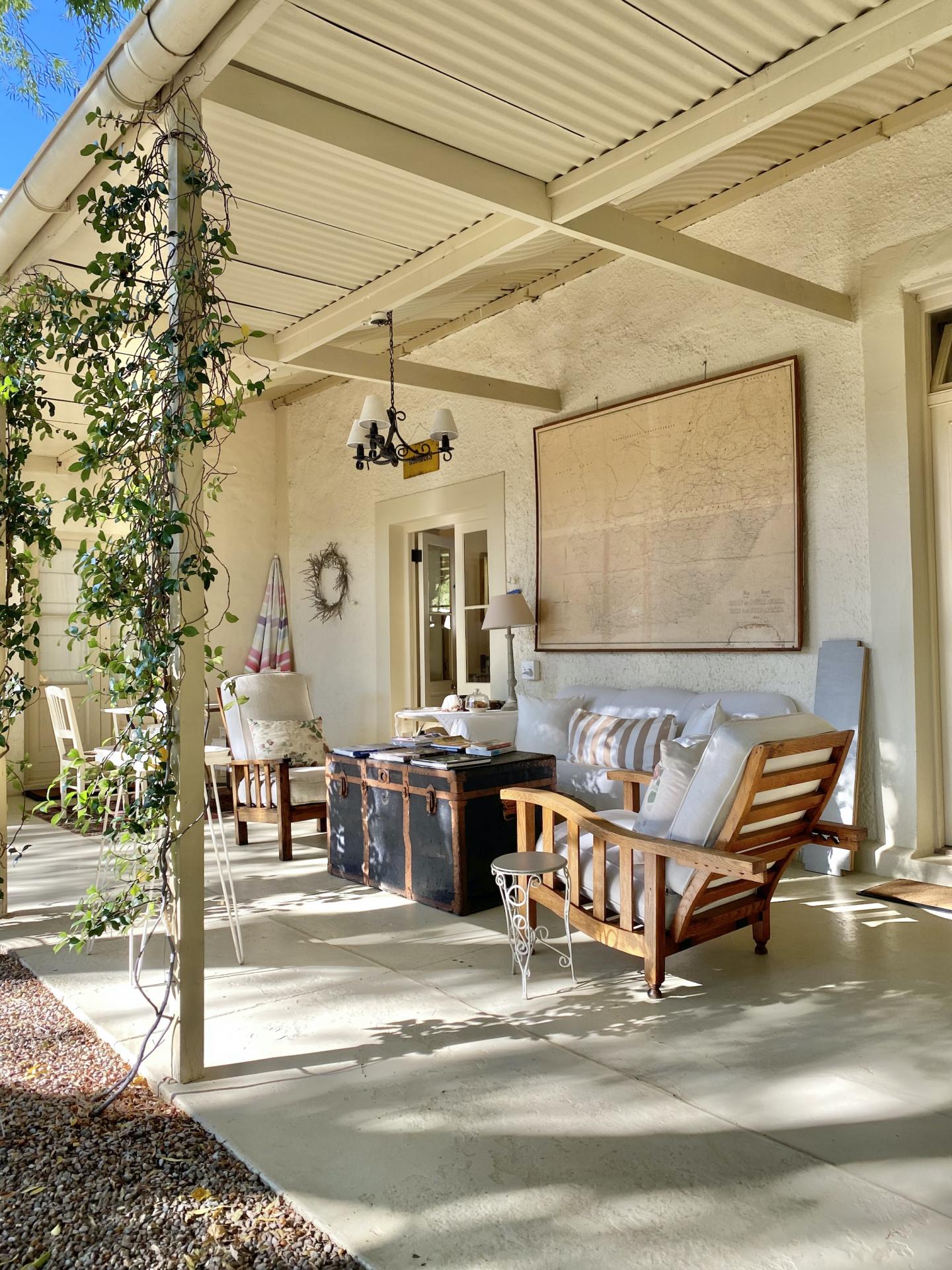 The Lazy Lizard Tea Garden started life as a bus terminal, then it became a curio shop, and now it's a lively homely café and hub with a deli, great food and a lovely garden and stoep (terrace balcony).
The Weltevrede Fig Farm is the place to taste the famed local Adam's Figs. The harvesting season is from January to May. However, it's well worth a trip for the journey alone; the Weltevrede valley is gorgeous. There's a shop and café and lovely gardens to sample the figs. In season, tempting boxes of figs are ready to take with you to enjoy during your trip.
Lunch at the O for Olive Farm's Cafe O offers tea, cakes, fresh bread, light lunches, tapas, the freshest salads, local wines, and beautiful views of the mountains from the garden and terrace. The shop sells its delicious extra virgin olive oil olives, tapenades, other olive products, and tastings.
Striking Metal is where Kashif Bodley, an artist blacksmith and designer driven by a passion for design and the magic of fire, creates his magic. He shares the studio with another blacksmith, Rob Hanney. Together they make anything you could possibly need in metal. They also run demonstrations and courses in blacksmithing.
The Olde Shop antique store is a fascinating place with an eclectic mix of covetable goodies – you can't miss it – a wrecked car sits outside.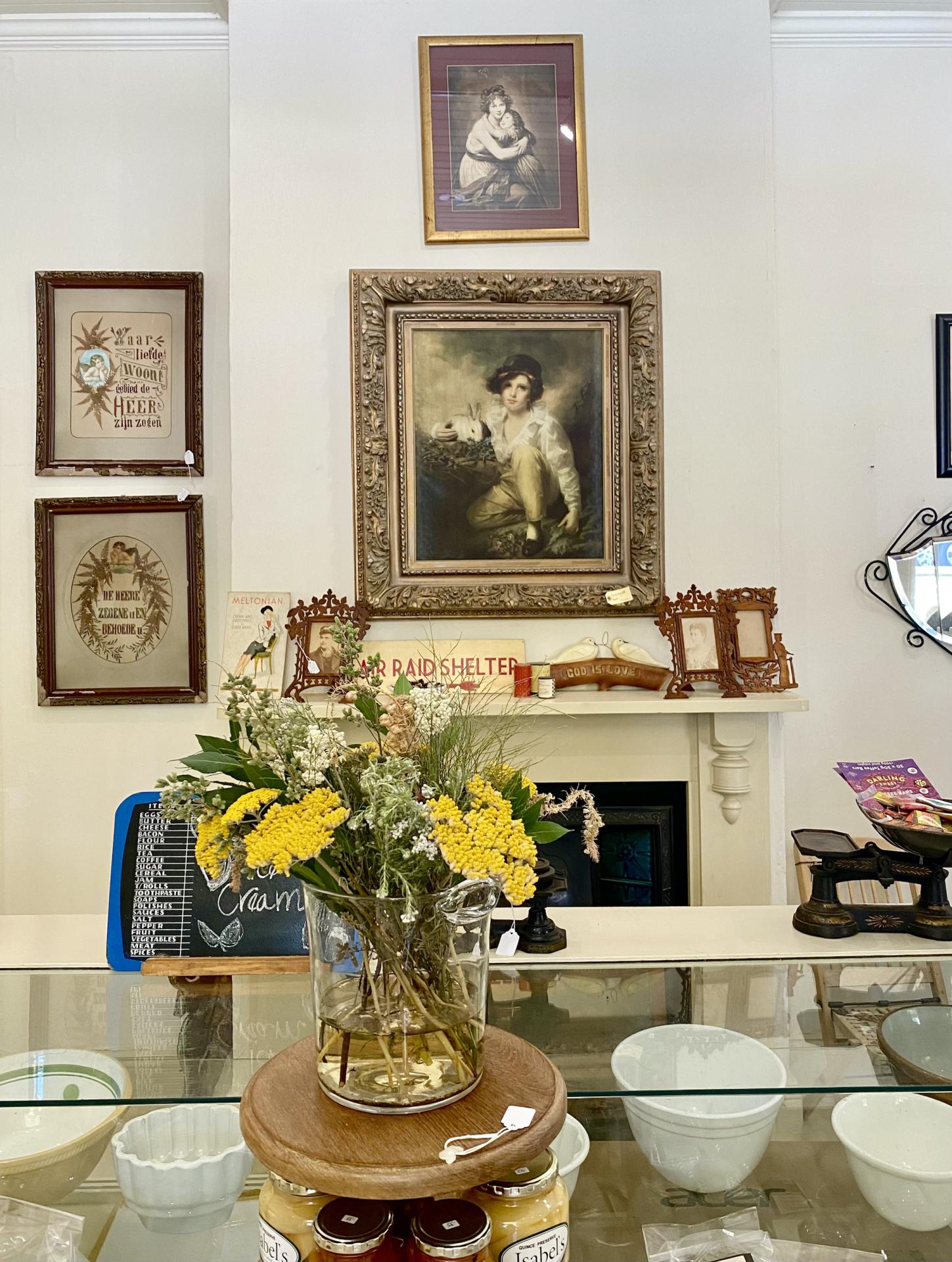 William and Colleen's Country Store is another magical place to explore. You are sure to find something to take home with you, and it's brimful with William's curated antiques and collectables; in fact, everything in the guest rooms is for sale.
The Watershed is a collection of galleries, including fine artist Kevin de Klerk's gallery. You'll find his work all along the high street. He has transformed dusty Karoo oil drums into an attractive and effective means of spreading a strong community message of the essential work that local NGOs are doing for animal welfare in the area.
Chommies, meaning chum, informal friend, pals, in Afrikaans, is a Cape Town-based lifestyle brand designed for dogs and their humans. Every product is handcrafted by local artisans in the best quality with sustainable sourced materials.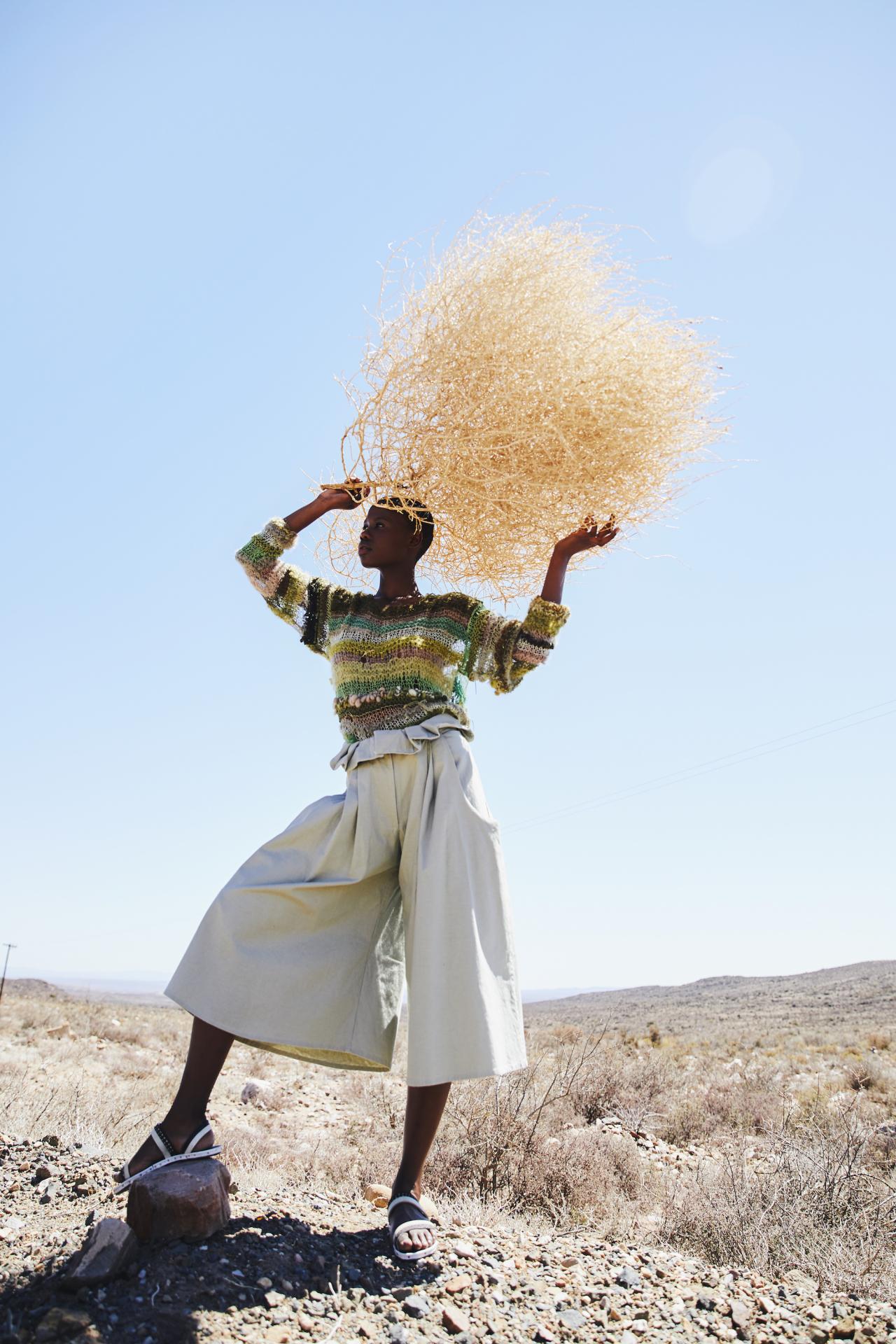 Then there is Mohairy. All Mohairy knitwear is handmade with the wool from local Angora goats. Mohairy uses the wool of the younger kid goats, which means it's supremely soft and light, with a luxurious silky lustre.
AVOOVA, which sustainably sources eggshells from local ostrich breeders, and with environmentally friendly processes, transforms thousands of shards of ostrich eggshells into beautiful bespoke tables, bowls, and mirrors.
Do not leave without a visit to Frances van Hasselt to see her handwoven mohair rugs, throws, jackets and coats in her studio at the farm – I guarantee you will not leave empty-handed. Her family has owned the goat farm for generations. Each piece is unique in every way (by appointment only).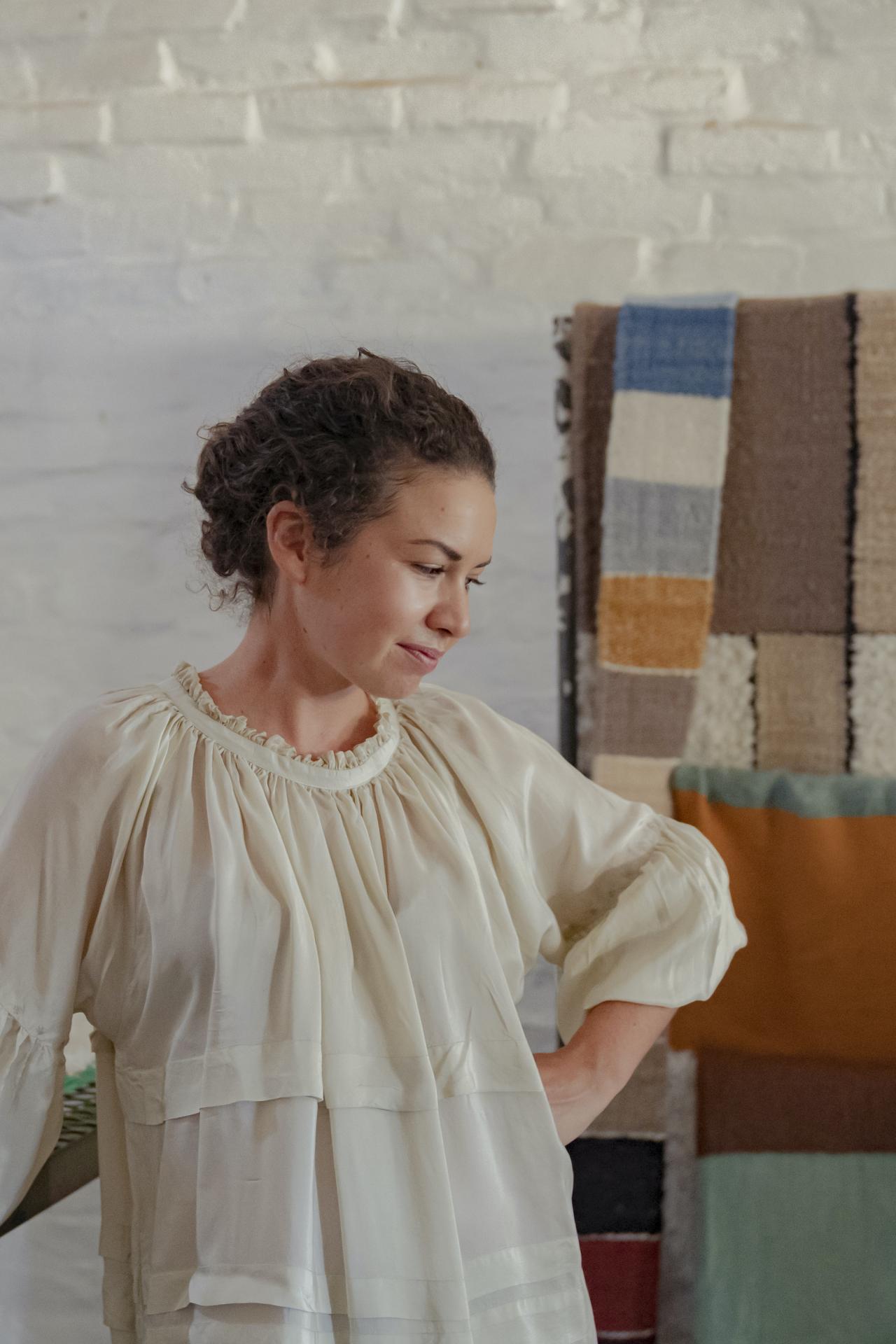 And, of course, this wonderful country side has the most amazing hiking, trail running, and cycling.
The Karoo is an ancient land with a stark and desolate beauty that has a special place in the hearts of many South Africans, who believe it is a spiritual place that holds a powerful energy. You can feel it. It is restorative and energising, with a timeless beauty. Prince Albert is a very special place.
The best way to get there is by taking a road trip from Cape Town. Just driving along the straight empty road with the raw beauty accompanying you on your way is exhilarating.