The recipient of the 2018 DFA Design Leadership Award presented by the Hong Kong Design Centre, Andrew Dent is a material scientist whose research drives more environmentally sound initiatives for companies like IKEA, Nike, BMW, and the Kering group.
As executive vice-president of research at the consultancy firm Material Connexion, he's tasked to come up with creative solutions to some of design's biggest challenges — his advocacy being that considering sustainability should be standard practice rather than part of a marketing strategy. While not technically a designer, Dent works closely with the design and innovation teams of some of the biggest retail companies in the world to educate them on how to develop and improve products in ways that are least harmful to the planet.
Here, he speaks with Home Journal on his work, and the many challenges involved in the pursuit of sustainable design.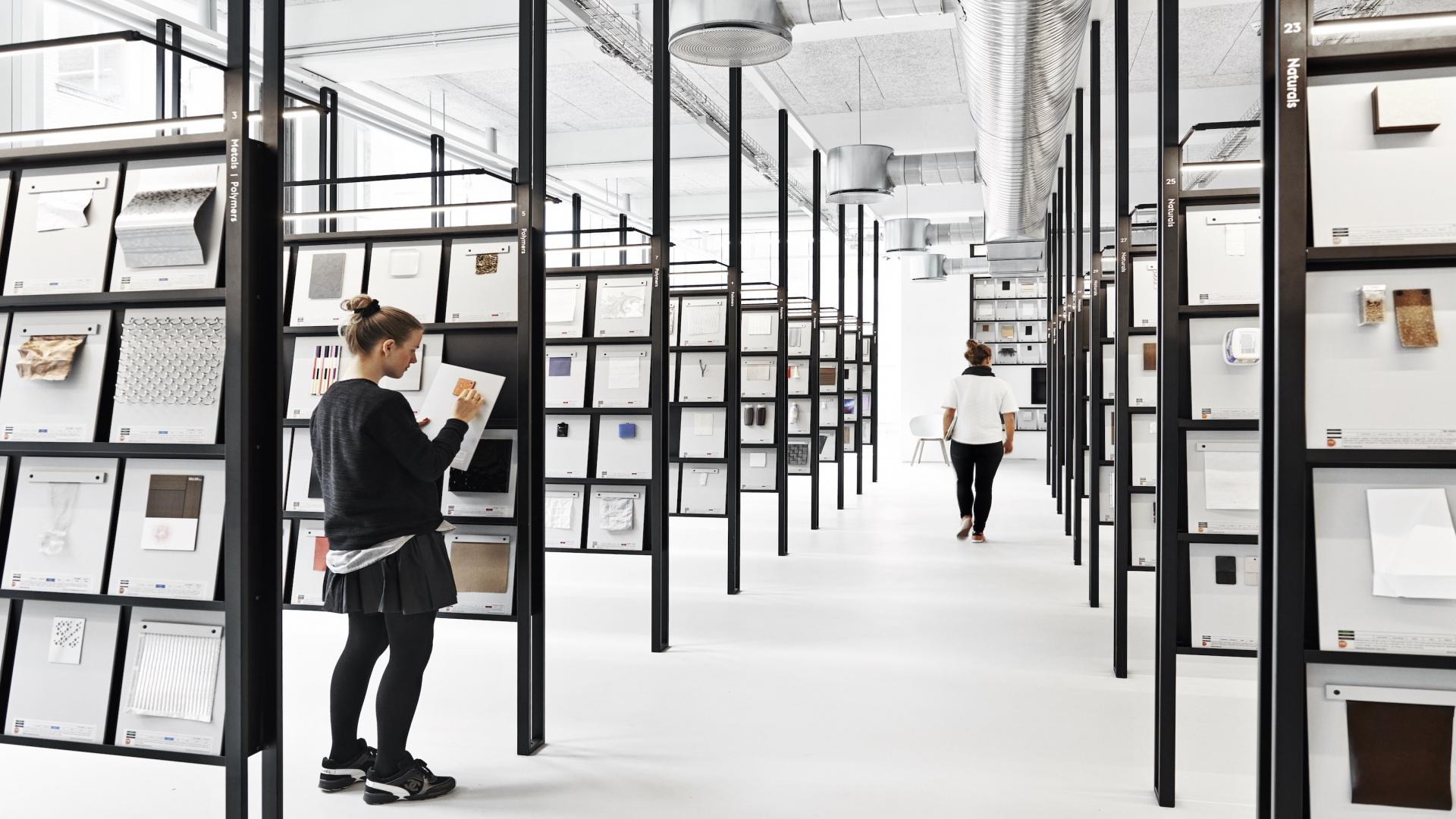 Inside the Material Connexion library
We've been helping designers use more innovative and sustainable materials for the last 20 years. Our clients come to us when they can't find what they want in the existing marketplace. We also work within the interiors field, and have a lot of fabrics, more sustainable woods, treatments, and coatings.
Sustainability has become big because we started to understand that the products and materials that we use have consequences. The use of certain materials matters not just in the way they are made, but also in how they're disposed of. We've seen that there have been a number of major changes in the world, and within nature, and we now have to consider what will happen to that product, that material, at the end of its life.
When we live in large cities, we want to feel a bit more connected to nature. Hong Kong's an incredible city but you always feel the need to bring a little bit of nature in. One of the big developments we found in Europe was the concern about toxic chemicals within interiors – the sorts of toxins that can come from your paints, upholstery, woods – there are concerns that these toxins are making us less healthy. Health is a more direct and obvious result of more sustainable choices.
For me, the most exciting innovations in design are those which reduce material. One innovation that we've been involved with is the development of knitting processes that's enabled the ability to create three-dimensional objects. It's interesting to see Nike first take up knitting to produce a shoe. More recently, IKEA has been using it in the creation of chairs. It's not an obvious sustainable thing because it doesn't necessarily use recycled material, but the process takes away a number of steps. If I could just knit something in one piece, then I'll have zero waste, I'll be able to recycle it completely, and I've taken away the need for glue, stitching, and additional processes… It simplifies things.
Sustainability needs to be baked into any design decision. My hope is that [it] stops being a thing, and starts being the way that we work.

— Andrew Dent
A good designer will have considered not just the materials that are used but also the potential end of its life. I always caution my clients to know where their materials are coming from, and to know where you might end up putting it at the end of its life cycle. From a consumer perspective, if you are thinking of purchasing the product, think: will the company take it back and perhaps recycle it? Can it be pulled apart easily? Does it come from easily recyclable materials? With packaging, which is also a big concern in waste, just think, do you need it?
The challenge of sustainability is that bad consequences come from a thousand decisions. There's no one simple solution. It's not like, if we all did this one thing, everything would be solved. But if you make the right decisions, the outcome is better. So rather than one momentous change, make those decisions in your life and then think: this thing that I just purchased or picked up – will I need the extra bag? If I purchase it, where is it going to go at the end of its life? Could I give it to someone else eventually? Could someone give it a second life elsewhere? It's a series of small decisions that could end with much better consequences for everyone.
What I've found though is that during restricting times, creativity blossoms. The fewer options you have, the better you are with those options. So design will become better even while using a reduced number of materials. Sustainability needs to be baked into any design decision. The approach should be more holistic, instead of just thinking you need to use recycled materials – it needs to be a consideration for the whole process. I think it will become such basic thinking eventually that it won't have to be thought of. My hope is that sustainability stops being a thing, and starts being the way that we work.
See more interviews here.
The post Andrew Dent on Sustainability in Design and the Feasibility of a Zero-Waste" Lifestyle appeared first on Home Journal.