In response to a growing number of buyers from Asia, destination developer Andermatt Swiss Alps has offered prospective purchasers in the region an exclusive first look at its latest luxury Alpine property in Andermatt, just a 90-minute drive from Zurich and two hours from Milan. Nestled on the prestigious new shopping strip of Andermatt Reuss, lies the boutique sanctuary that is Vera.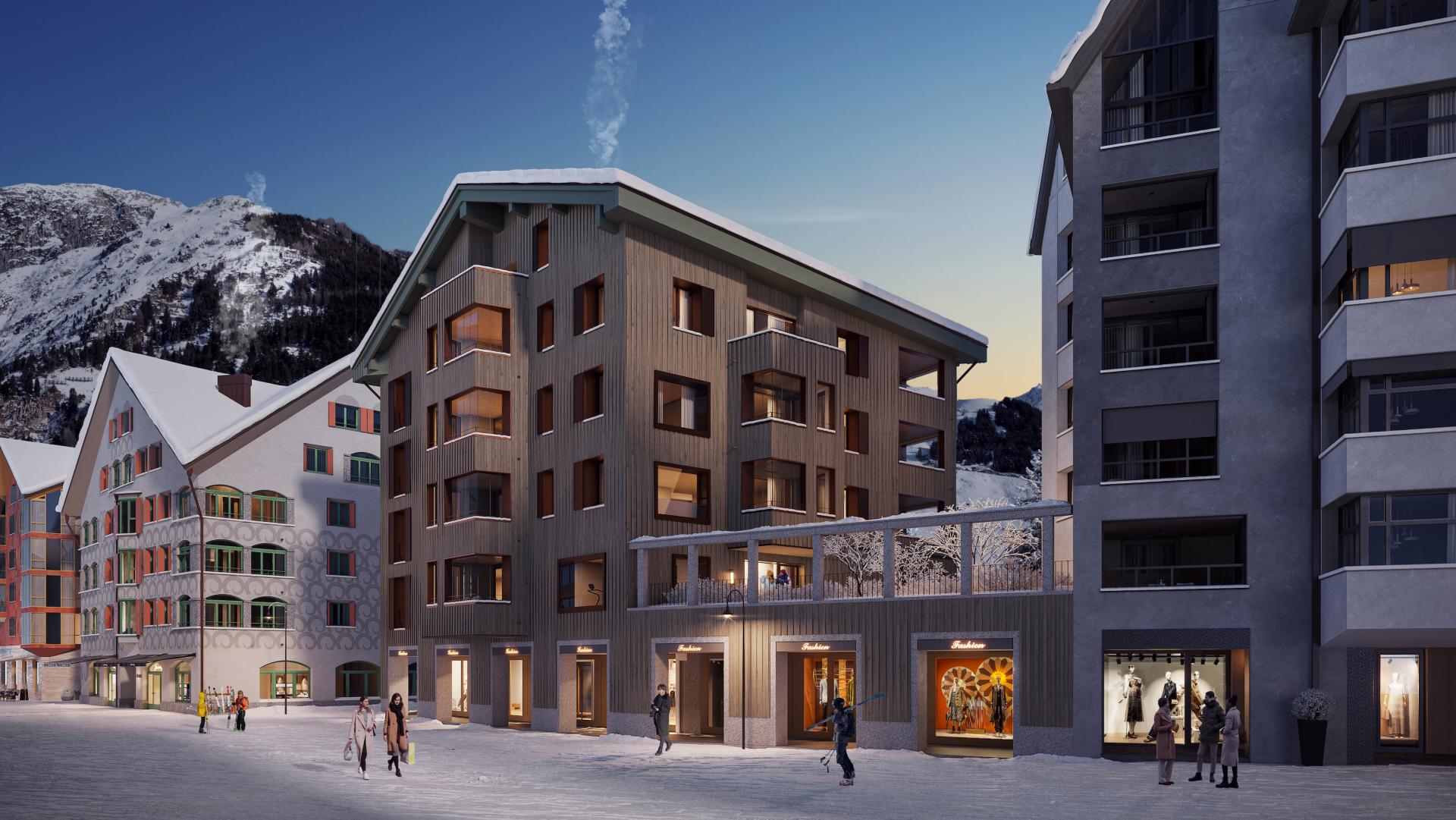 Dreamt up by the masterminds at CAS Architecten and atelier oï, Vera seamlessly melds with its pristine surroundings through its use of locally-sourced materials and its curved facade embellished with a dash of gold. This magnificent abode boasts seven cosy one-to-three-bedroom apartments and two plush four-bedroom duplex penthouses, thoughtfully crafted to offer a contemporary home that takes inspiration from the charm of alpine heritage. The architects envisaged a design that would create a perfect synergy between the built environment and the surrounding natural landscape and took great care in selecting locally available raw materials.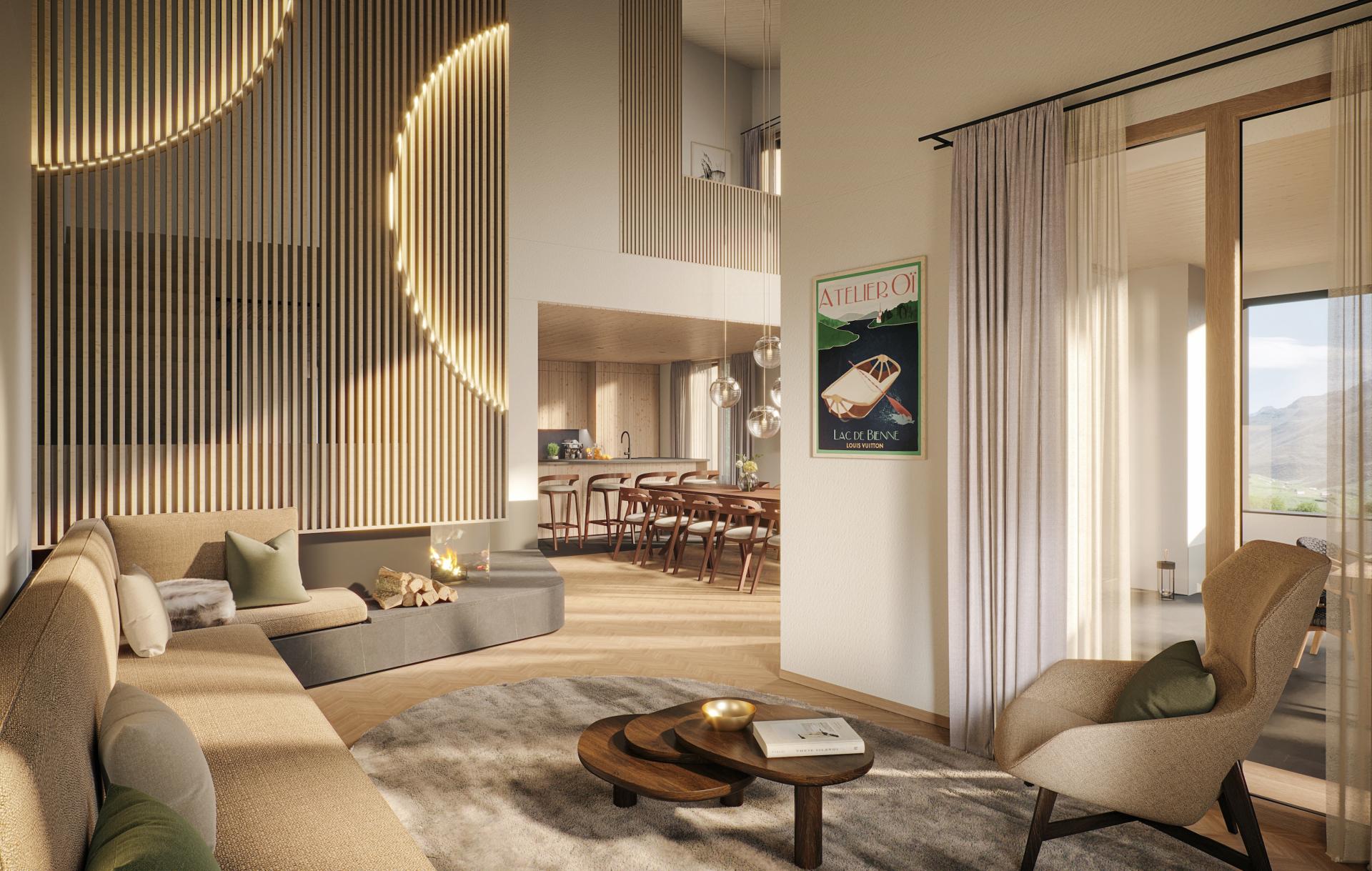 Immerse yourself in the breathtaking beauty of alpenglow through the interior lighting of this magnificent abode. Each apartment features a spacious loggia or balcony and a cosy fireplace for ultimate warmth and comfort. Jonas Seiler, Interior Architect and Senior Project Leader at atelier oï, revealed that the design inspiration behind this stunning masterpiece is the magical moment when the sun rises and sets atop the Alpine mountains, creating an enchanting aura. Custom-made wall features scatter the light, enveloping the entire space in soft, tranquil radiance.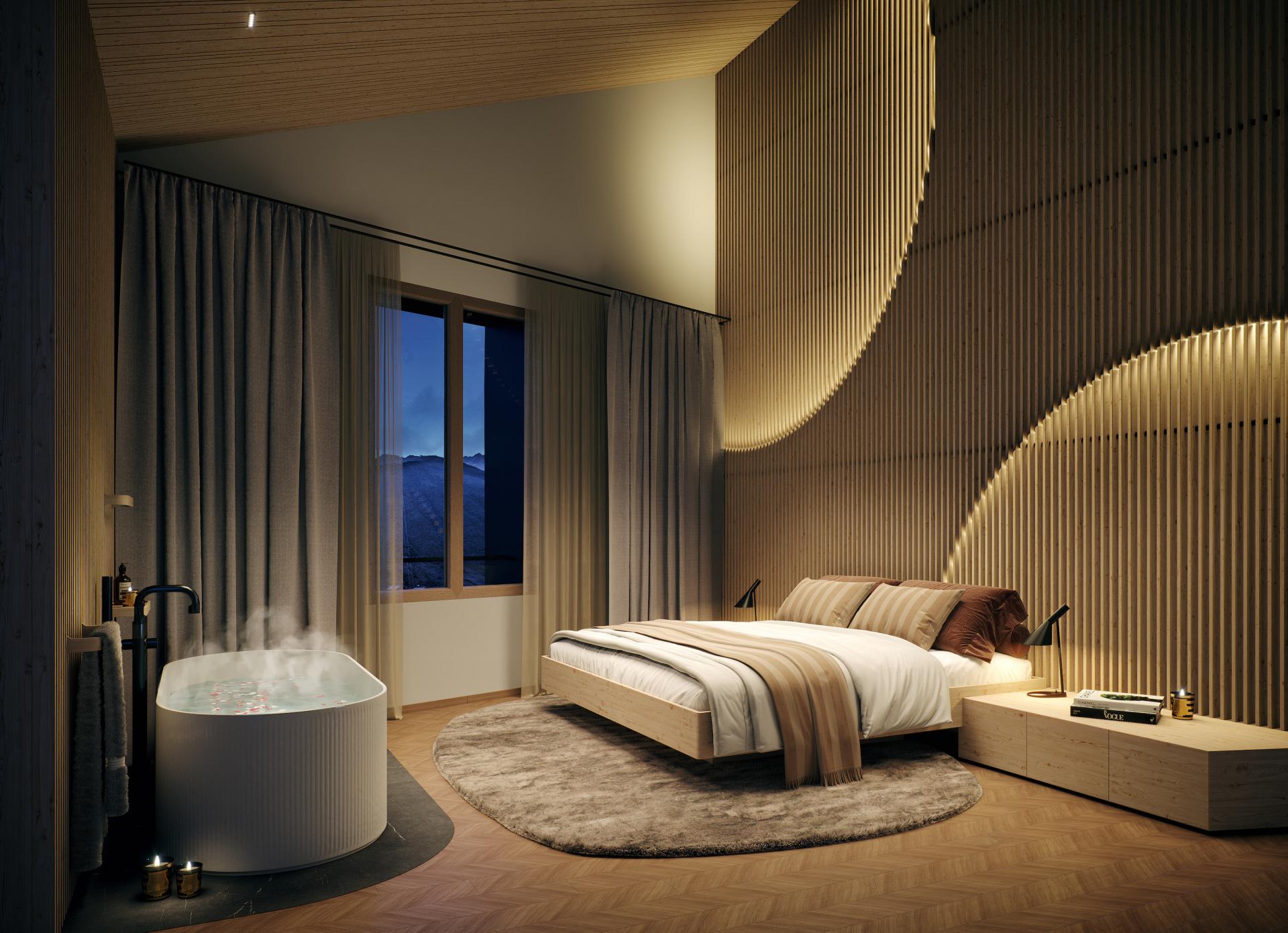 "We aimed to create something deeply rooted in Andermatt's nature. It is all about materials, light and small details," Seiler continues. "That is why we use Swiss stone pine paired with natural stone and work closely with manufacturers to tailor-make furnishings that truly fit the space." It is a place of relaxation and refuge, perfect for those seeking a peaceful escape.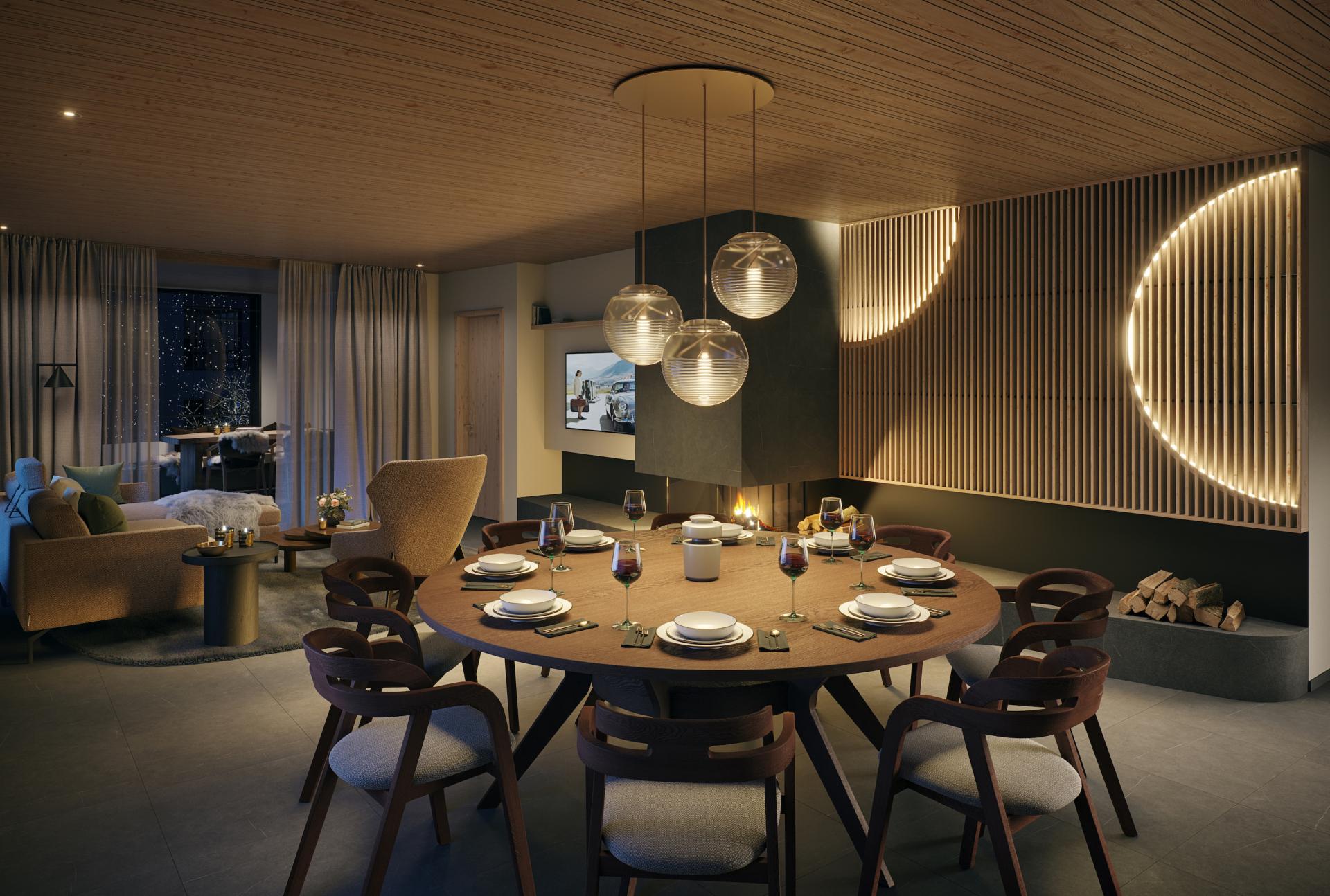 Helen Chappuis, Head of Architecture at CAS Architecten, said, "We wanted to put a modern twist on the traditional chalet with our elegant curved golden-wood façade, taking cues from Andermatt's natural surroundings – the wind, water and soft edges of the snow-covered terrain. The final result is a building with a noble exterior that protects residents from the natural elements, revealing warm and cosy interiors as homeowners step inside, a perfect place to rest and relax after a long day outdoors."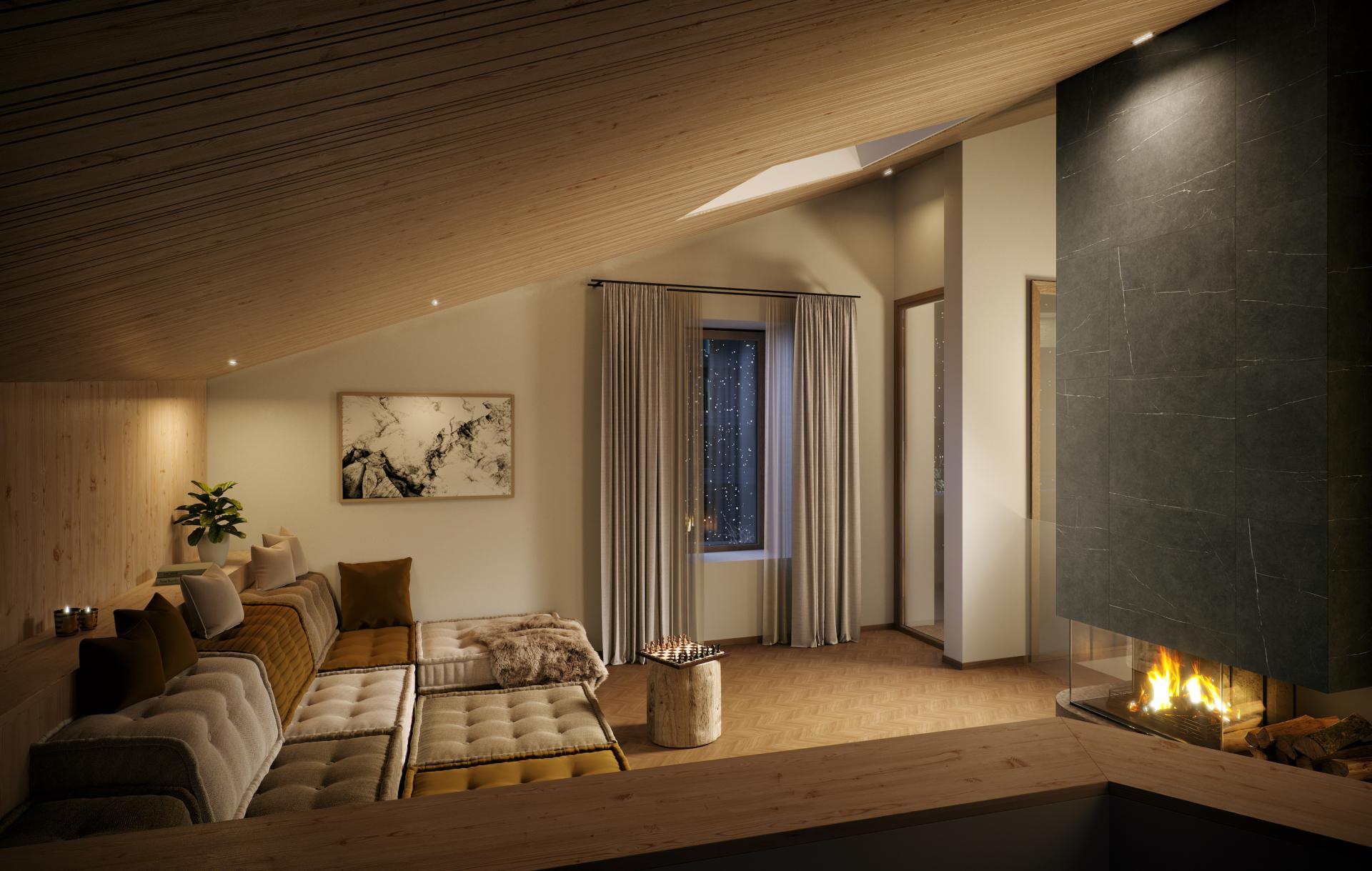 And now, for the first time, Vera buyers can even elevate their home decor with luxurious furniture, fixtures and art pieces expertly crafted and curated by Swiss design practice atelier oï in partnership with Louis Vuitton.
Investing in a property at Andermatt Swiss Alps has become increasingly popular among those seeking exceptional value, particularly with the recent reopening of international borders. This project sets itself apart from others in Switzerland by offering new second homes to the market, while also avoiding the Swiss Lex Koller law that restricts non-Swiss from owning secondary residences.