Colour, it turns out, can be a bit of wild beast.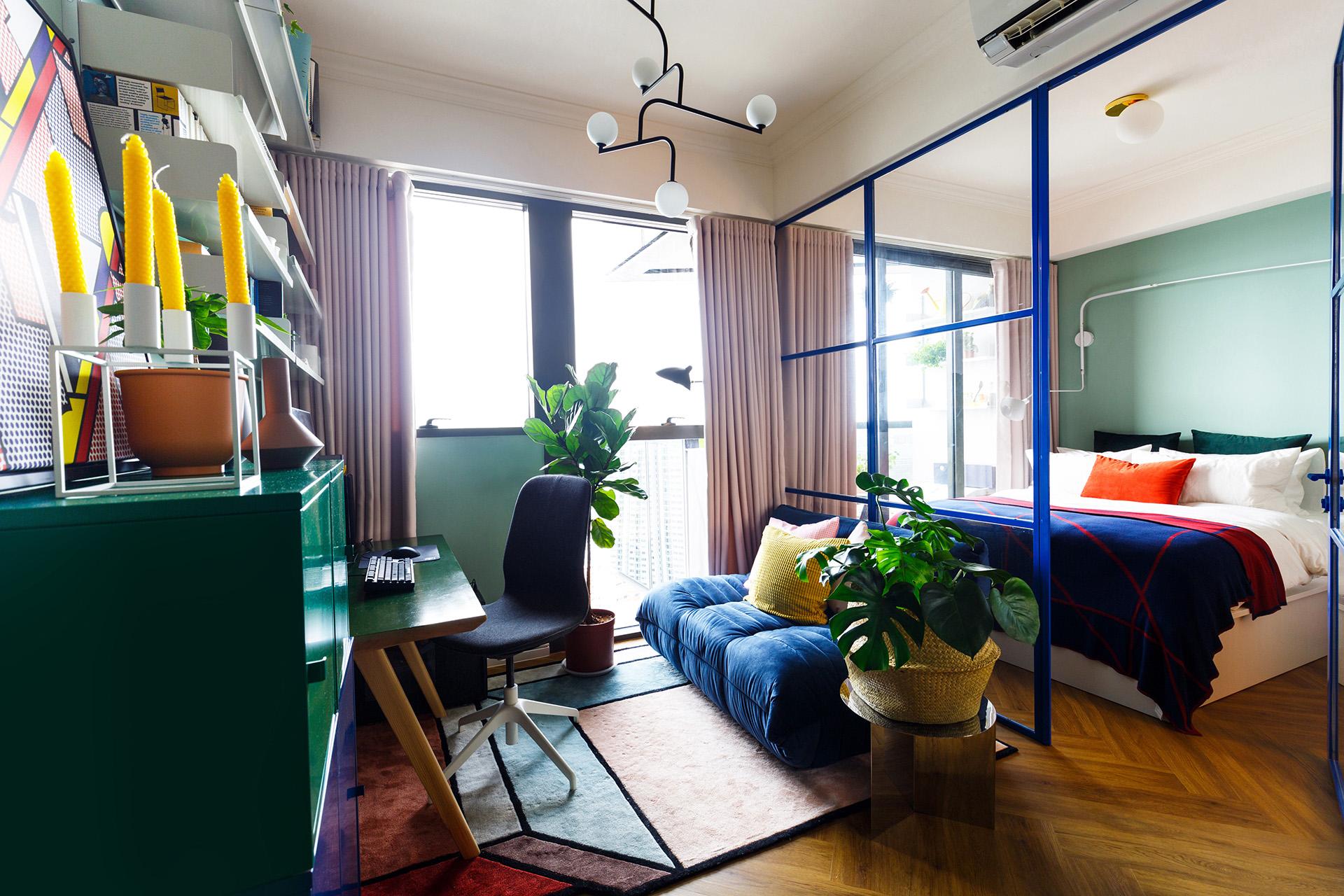 Instead of trying to tame it, this one-bedroom condo in Commonwealth Towers chose to unleash it in full force. Owned by a copywriter in his late thirties, who's also an art collector and violinist, this home designed in conjunction with The Scientist is the epitome of his creative expression.
"He's very much an artsy person, very bold and adventurous," says designer Krystle Teoh. "The given design brief was to be able to transform his thoughts into the space in an atypical way, but at the same time, everything needs to come together as a whole."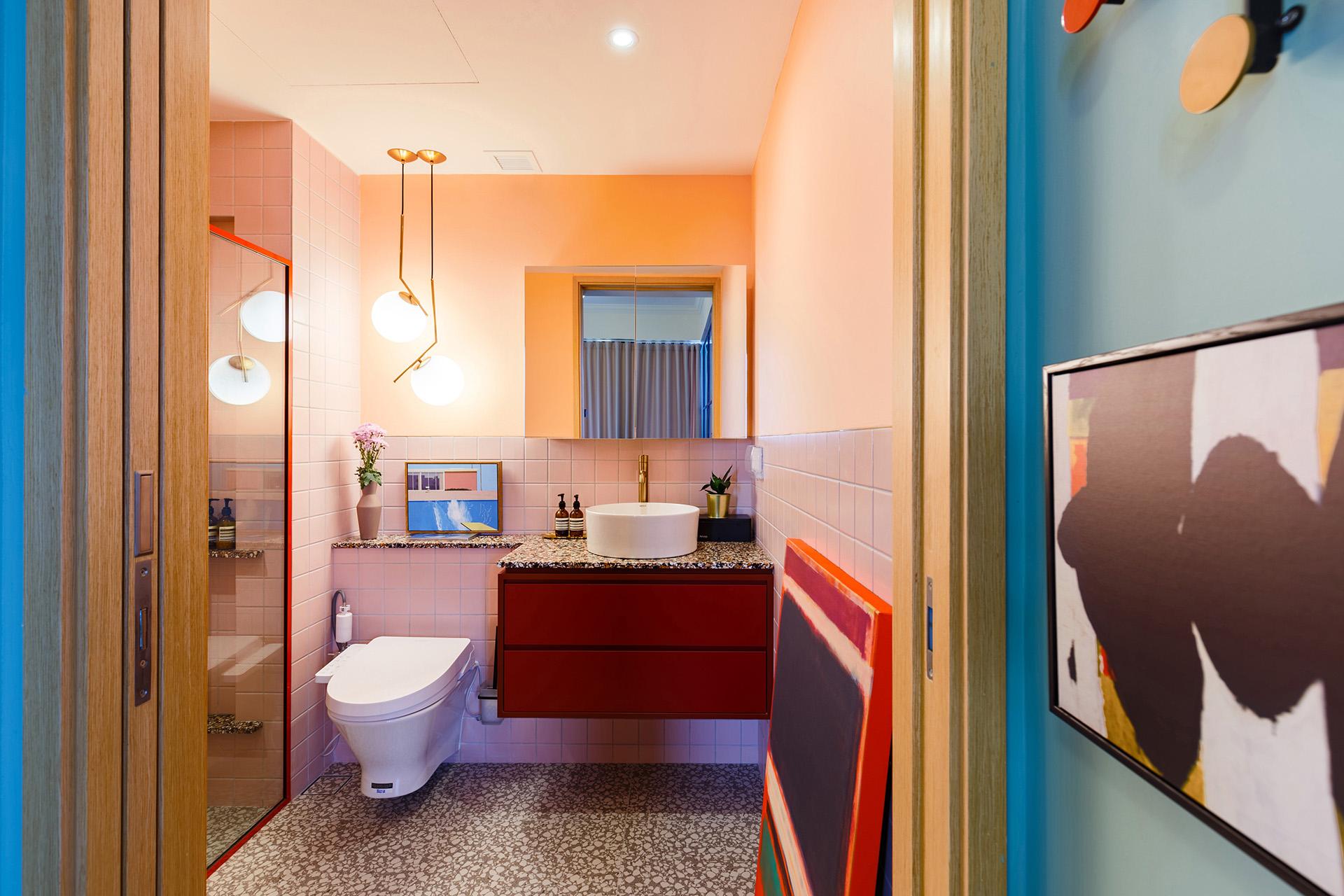 Given that the apartment is only 441 sq ft without a storeroom, functionality of the space and maximising storage are also top on the priority list.
Scroll through the gallery to more of this colourful pad: