A new private club in the heart of Central – designed by a creative father-son team – tells a story that's about more than just design.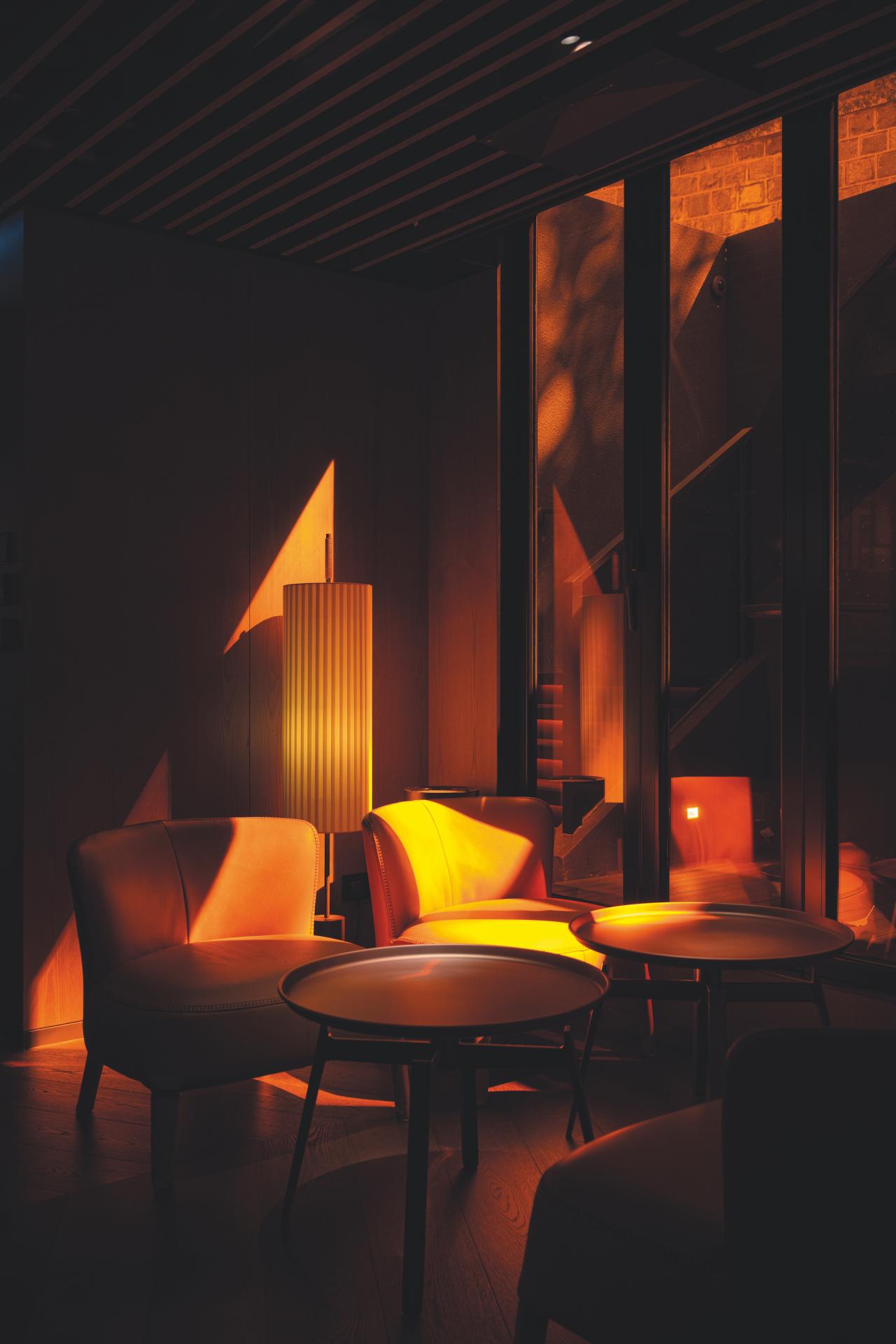 It's a balmy afternoon when Steve Leung ushers me out of the heat and into the cool and the quiet of the "C+" private cigar lounge in Central, the designer begins telling me how this new project of his is personal.
"I treasure this project a lot," explains Leung. "It brings me great pleasure."
Leung's reputation was built primarily through award-winning interior design work on million- dollar mansions, five-star restaurants and hotels, and he even has a massive smart city project in Cambodia in the pipeline. So why has he worked on this 2,000 square foot space – and why is it so close to his heart?
The reasons are simple. C+ is the brainchild of Leung's 29-year-old son Nicholas; and the project presented an opportunity for the pair to take their relationship to a whole new level.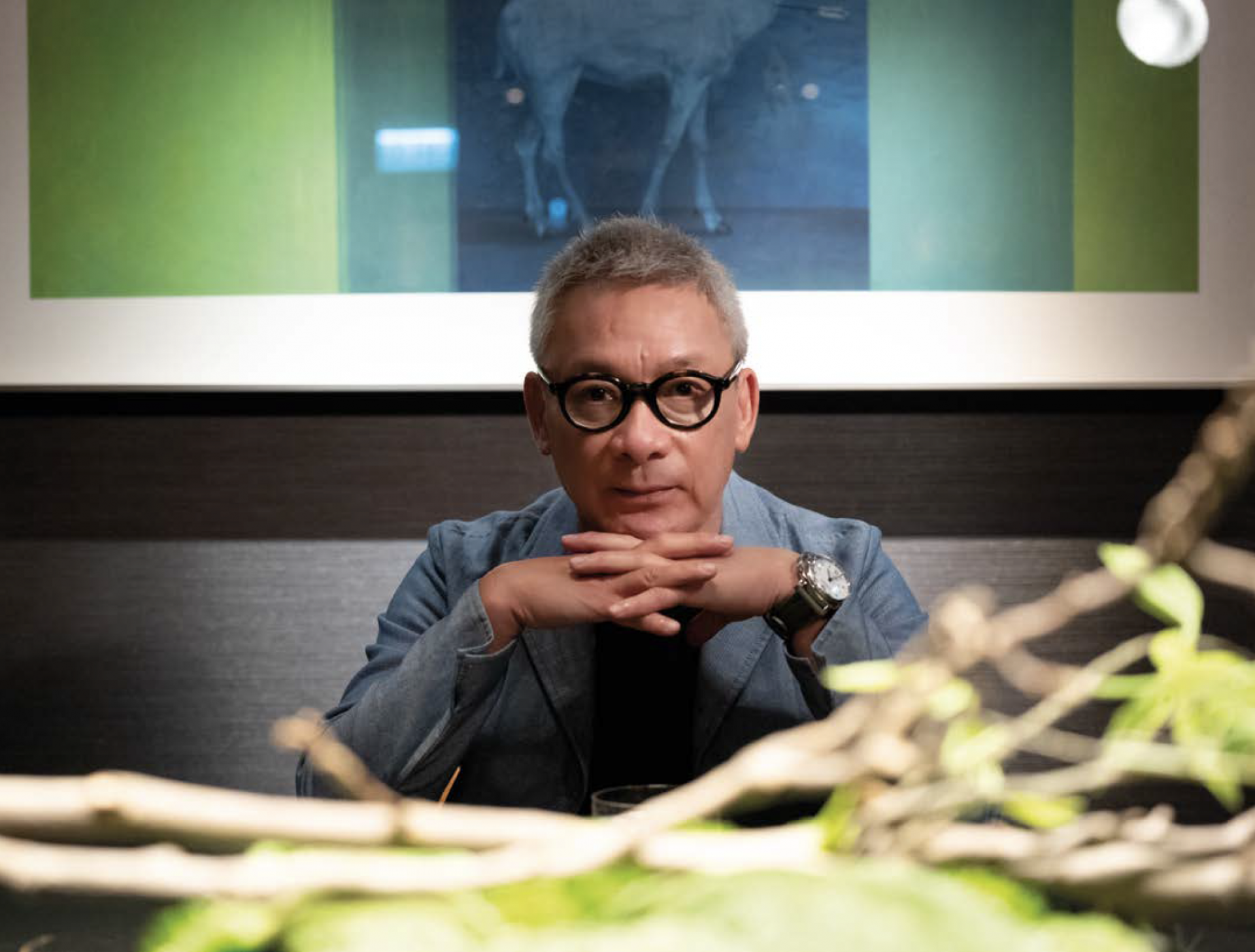 Steve, founder of the design group SLD Group Holdings, and Nicholas, founder of the Novl Studio, had both been spending significant amounts of time abroad before the global pandemic hit.
"We seldom talked. Perhaps once or twice a month," recounts Steve, who not only oversees some 600 staff at SLD, but also the nine restaurant titles under the umbrella of 1957 & Co. (Hospitality), a F&B chain he co-founded in 2016.
"But the pandemic has given us a rare opportunity to bond and to better understand each other. This was when we decided to put the idea of this private club into action."
Owned by Nicholas, and designed by Steve, the member-only club is wittily named, as C+ plays on the terms "cigar" and "exclusive" in Cantonese.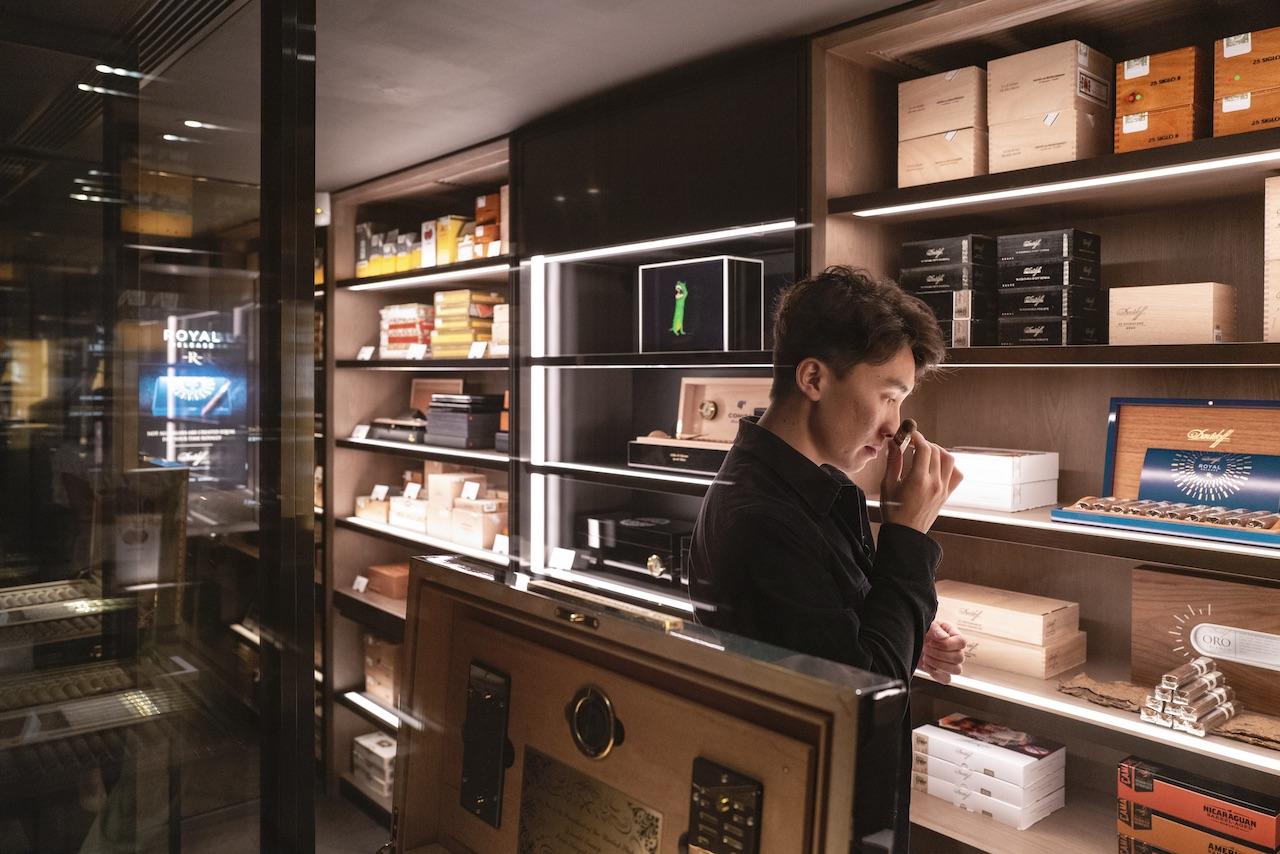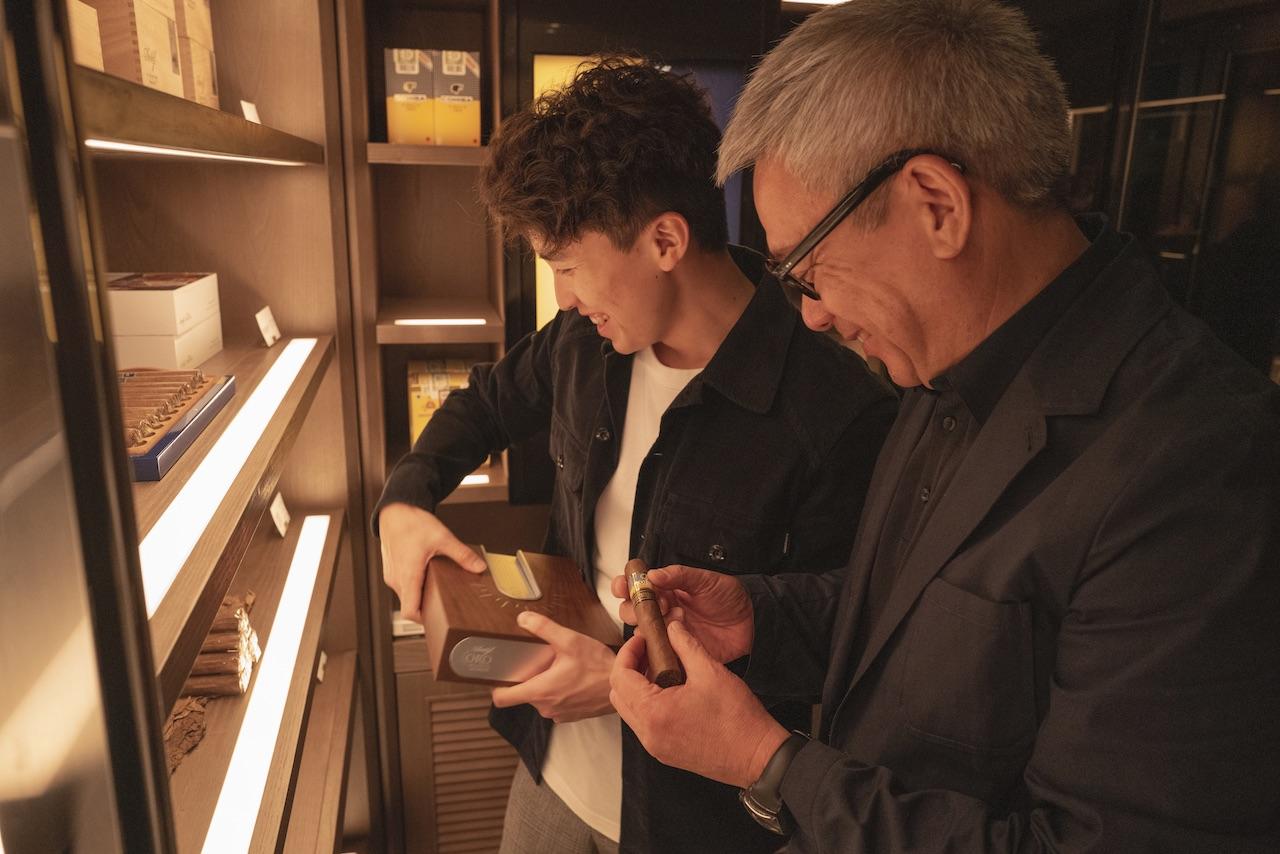 "The name was Nic's idea," Steve says with pride. "He is particularly good at branding and marketing, qualities that he showcased during his five-year tenure as a trainee at 1957 & Co."
Memories of those learning years are still fresh for Nicholas. "I was hands-on to pretty much everything, from waiting tables to cleaning the lavatory, things that all our front-line staff would do. The only thing I didn't do was kitchen work," says the suave entrepreneur, howling with laughter.
Those efforts have paid off. Leaning on his experience at 1957 & Co, Nicholas has now turned a penchant for cigars into his first business venture.
"Cigar smoking is increasing among young adults," Nicholas explains. "We want to provide a sanctuary from the city for our members to appreciate cigars with Chinese cuisine and fine wines."
Nothing at C+ comes over-designed. The main entrance, which opens on to Ice House Street, is governed by dark brown to accent the bright orange brand logo – a work done by acclaimed designer and visual artist Alan Chan. The combined clean lines and controlled colour palette stage a playful contrast to the history of neighbouring Duddell Street Steps and Gas Lamps.
The back entrance, accessible from Duddell Street, is more dimly lit, which helps establish an even stronger sense of secrecy and exclusivity. Here, a collage work by Chinese contemporary artist Xue Song takes pride of place. From a distance, it looks like nothing more than a traditional Chinese landscape painting. But when you gaze closely, you'll see pieces of burnt ready-made cut-outs compose a large part of the canvas, weaving beautifully the old and new, the classic and the contemporary, and giving a hint of what to expect inside the club.
Once inside, at the centre of the space is a main cigar lounge that flaunts Chinese aesthetics with a relaxed Italian twist, featuring silk wallpaper by Armani, oriental floral arrangements by Gary Kwok, and room dividers that take design cues from a traditional Chinese moon gate.
Further in, you'll find more cigar-smoking spaces and dining areas with artworks throughout. They are mostly from Steve's own collection, apart from two Chinese paintings from art specialist Catherine Kwai.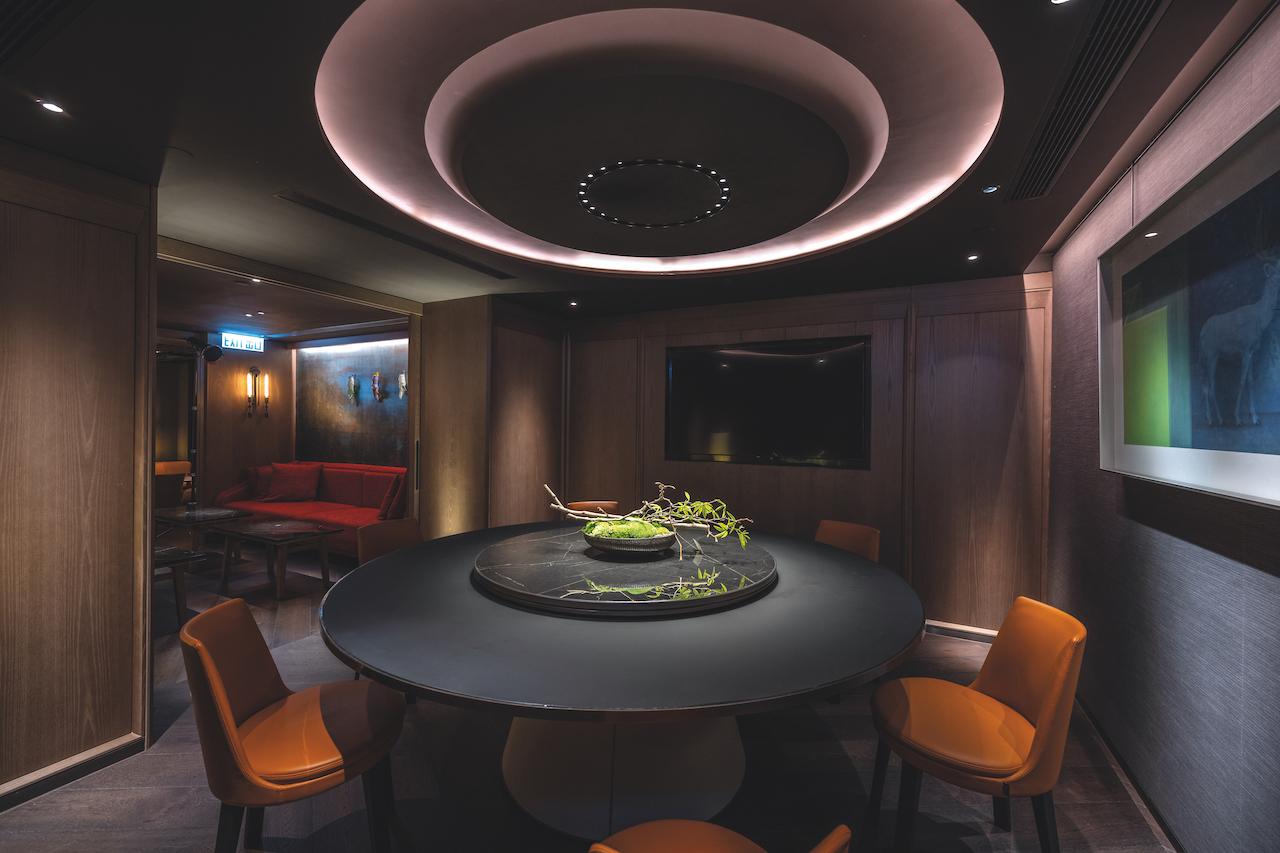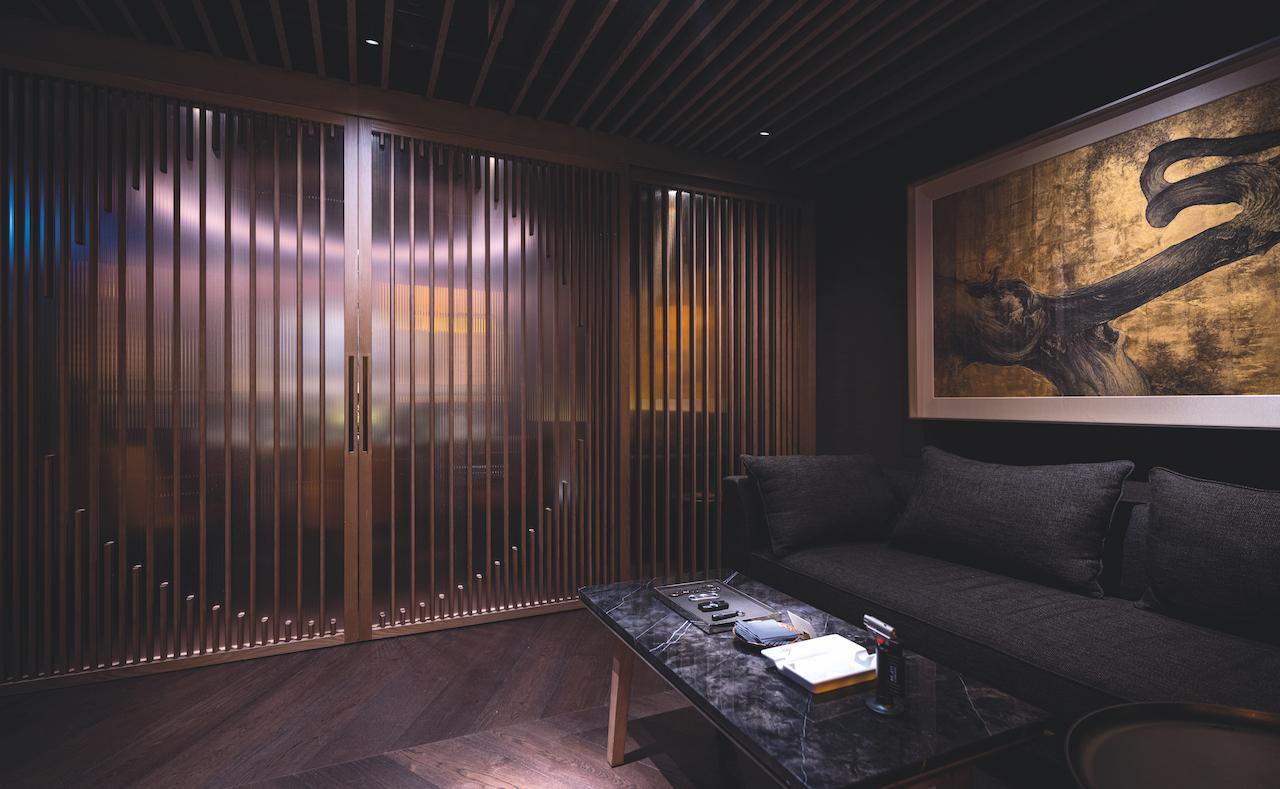 Such ornamental flair is offset by clean-lined furnishings that give off a chic, modern vibe to appeal to lure the fashionable herf, complemented by a wall of full-height orange tinted glazing that adds contemporary panache to the room.
"Most people believe a cigar place ought to be exuberant and sumptuous – styles that are demonstrated in a lot of cigar places in Hong Kong. There's nothing wrong with that, but I think customers should be given more options," says designer Steve.
And "options" is certainly the key word here, reflected also in the extensive collection the club offers of hand-rolled cigars from Cuba and the Dominican Republic. Prices range from HK$300 to more than HK$6,000 per stick.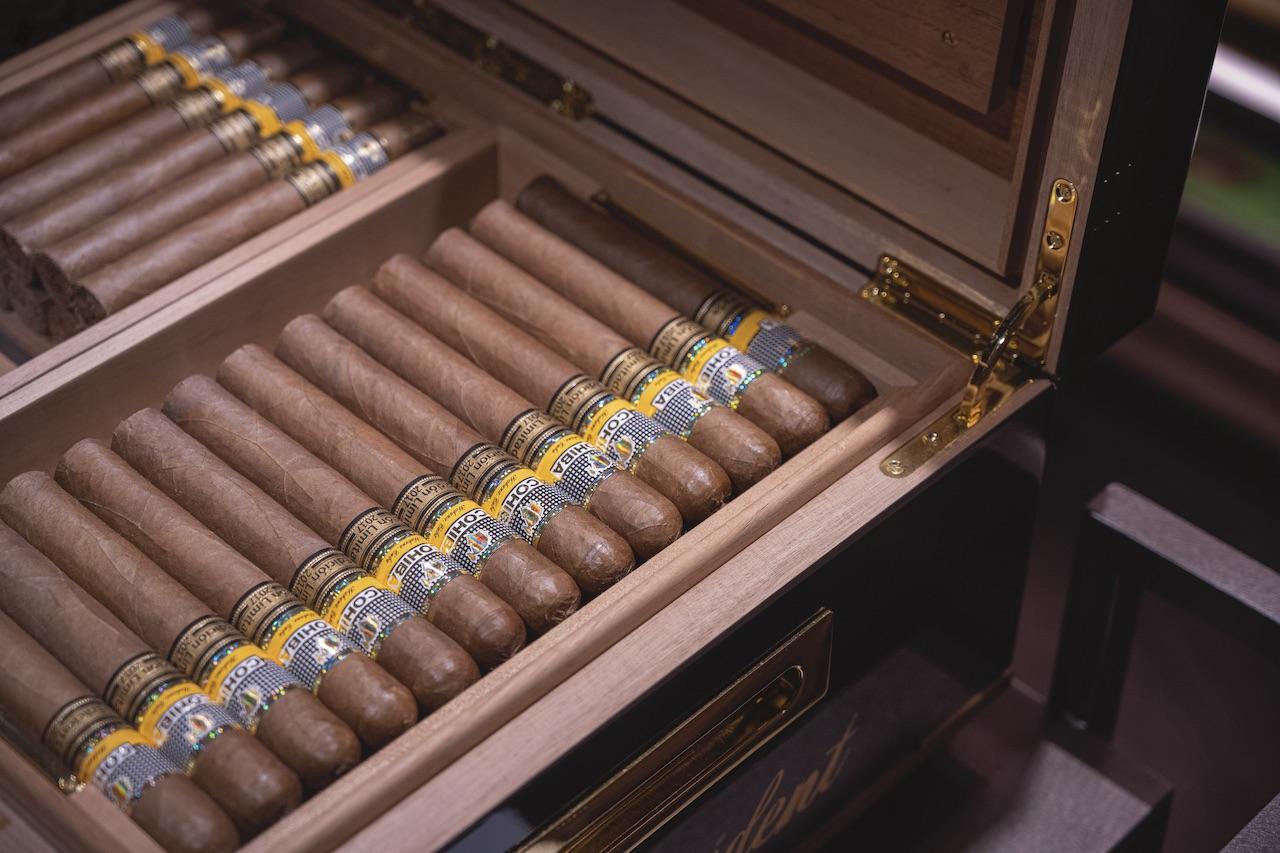 "Nearly 70 per cent of our cigars are from Cuba, the rest are Davidoff from the Dominican Republic," Nicholas says. "We want to make sure both occasional smokers and aficionados get what they want here."
For the uninitiated, Cuban cigars remain the best of their kind as the island nation produces some of the best leaves in the world, thanks to its ideal soil and climate conditions, just as the Bordeaux and Champagne regions are prized among serious oenophiles.
"Davidoff cigars today are produced in the Dominican Republic, but were originally made in Cuba before 1989," Nicholas continues. "So Cuban Davidoff cigars have become sought-after rarities, celebrated for their deep and complex profile."
In the humidor room, Nicholas showed me these treasures – a stack of 20-year-old Cuban Davidoffs with individual wrapping, with a hefty price tag of HK$6,200 each.
"Just like wine, cigars are all about age. The older the cigar the more expensive it is. We've maintained close ties with Davidoff, so they'd send us some rarities from time to time," he says.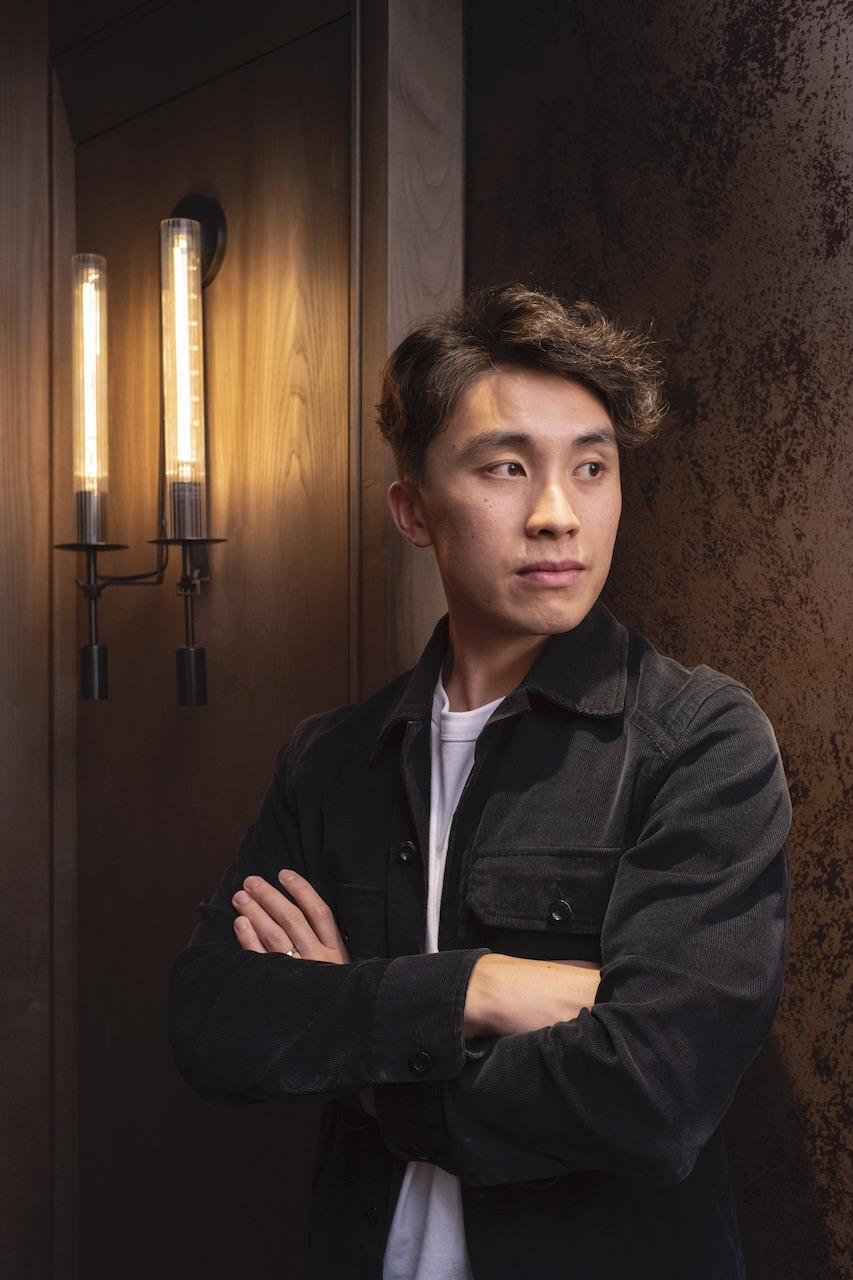 It's often said that smoking and drinking go hand in hand. With a WSET Level 4 diploma in wines, Nicholas is quick to cite the best spirits to pair with cigars.
"I personally go for Macallan," he says. "But I also root for rum, particularly Golden rum, for a more innovative approach. It contains the sugar needed to avoid the unpleasant dizziness when smoking."
Not being a huge fan of spirits myself, I wonder if wine could provide a promising alternative to rum or whisky. Again, Nicholas rattles off labels that might compliment a cigar.
"Wines are seldom paired with cigars," he says. "But if necessary, I'd suggest red wines with gamey and smoky flavours, such as Cabernet Sauvignon, Bordeaux, Zinfandel, or Châteauneuf-du-Pape that carries peppery notes."
It's all about personal tastes, he says. "As long as you enjoy it, it's a good pairing."