Hong Kong-based architecture firm ALT-254 conceives an idyllic luxury getaway in Indonesia that blurs the lines between indoors and outdoors.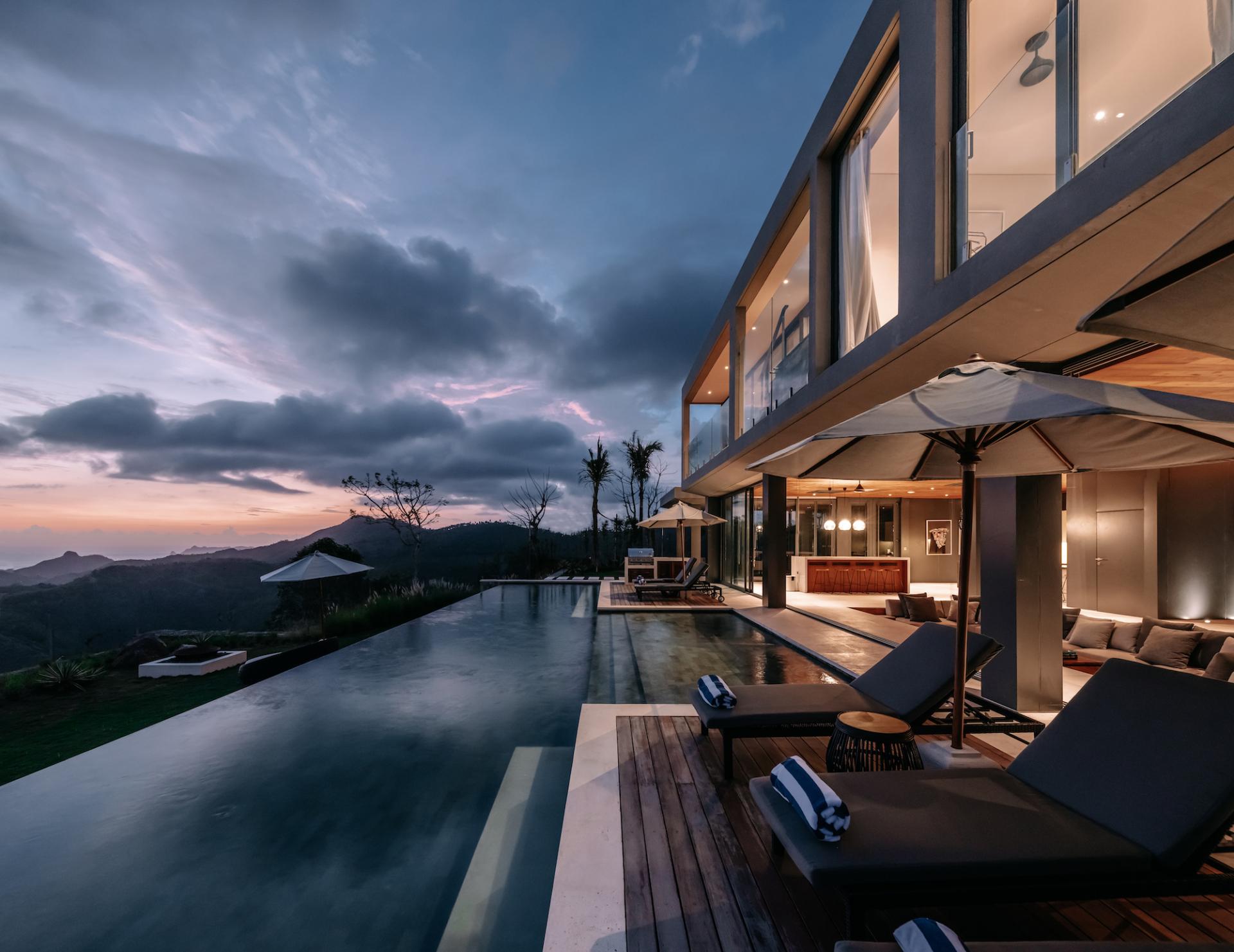 Perched atop a hillside at 200 metres above sea level in Lombok, this 495m² home, named Villa Samsara, is the crème de la crème of the prestigious Selong Selo resort development that boasts sweeping views over Selong Belanak Beach, the Indian Ocean and Mount Rinjani.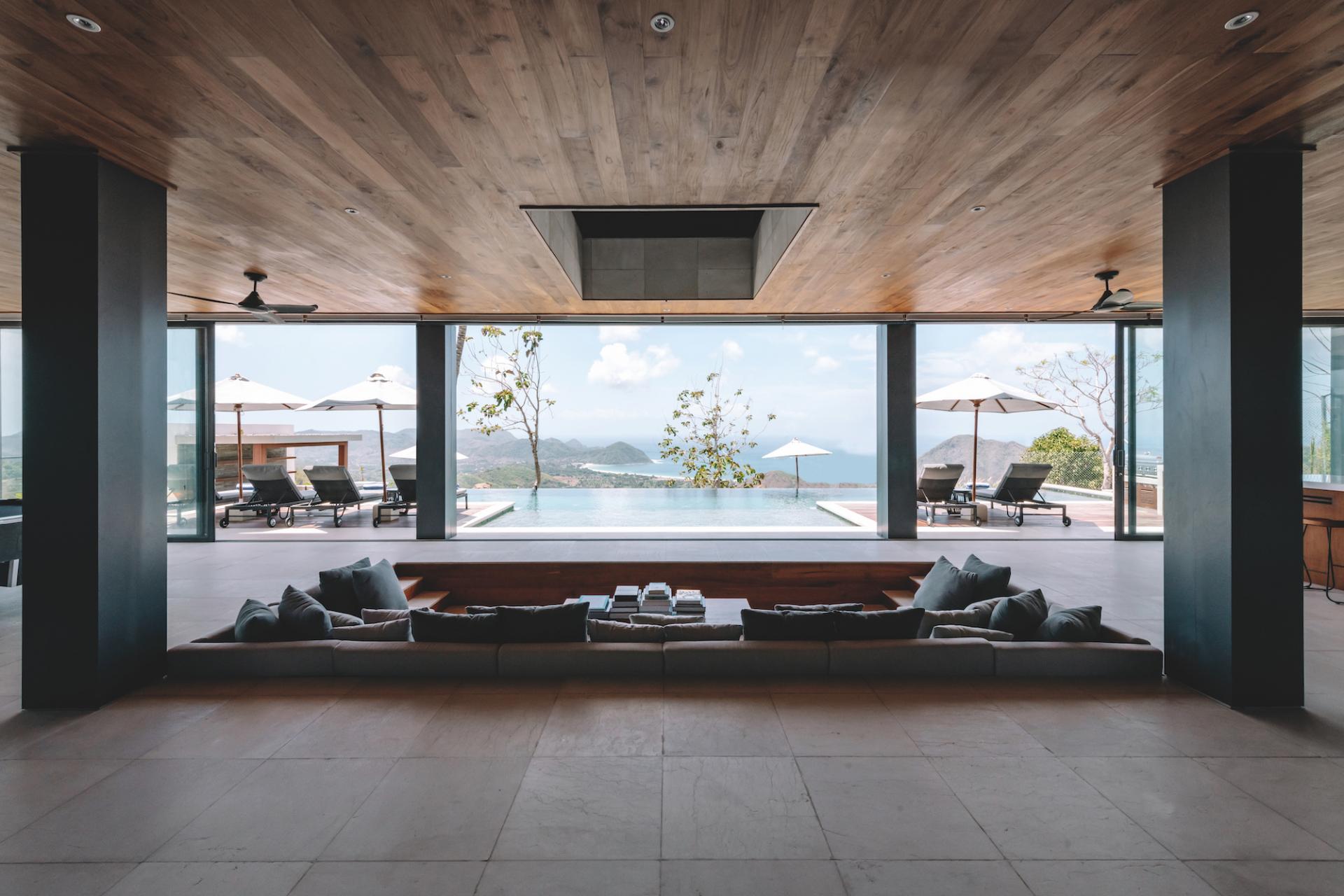 Owned by a Swiss banker, who frequently travels between cities in Asia, this two-storey dwelling – which took 12 months to complete – comprises an open-plan main living area, a gym room, poolside bar, seven bedrooms and other function rooms, and has been designed as a holiday escape for the homeowner to entertain with panache.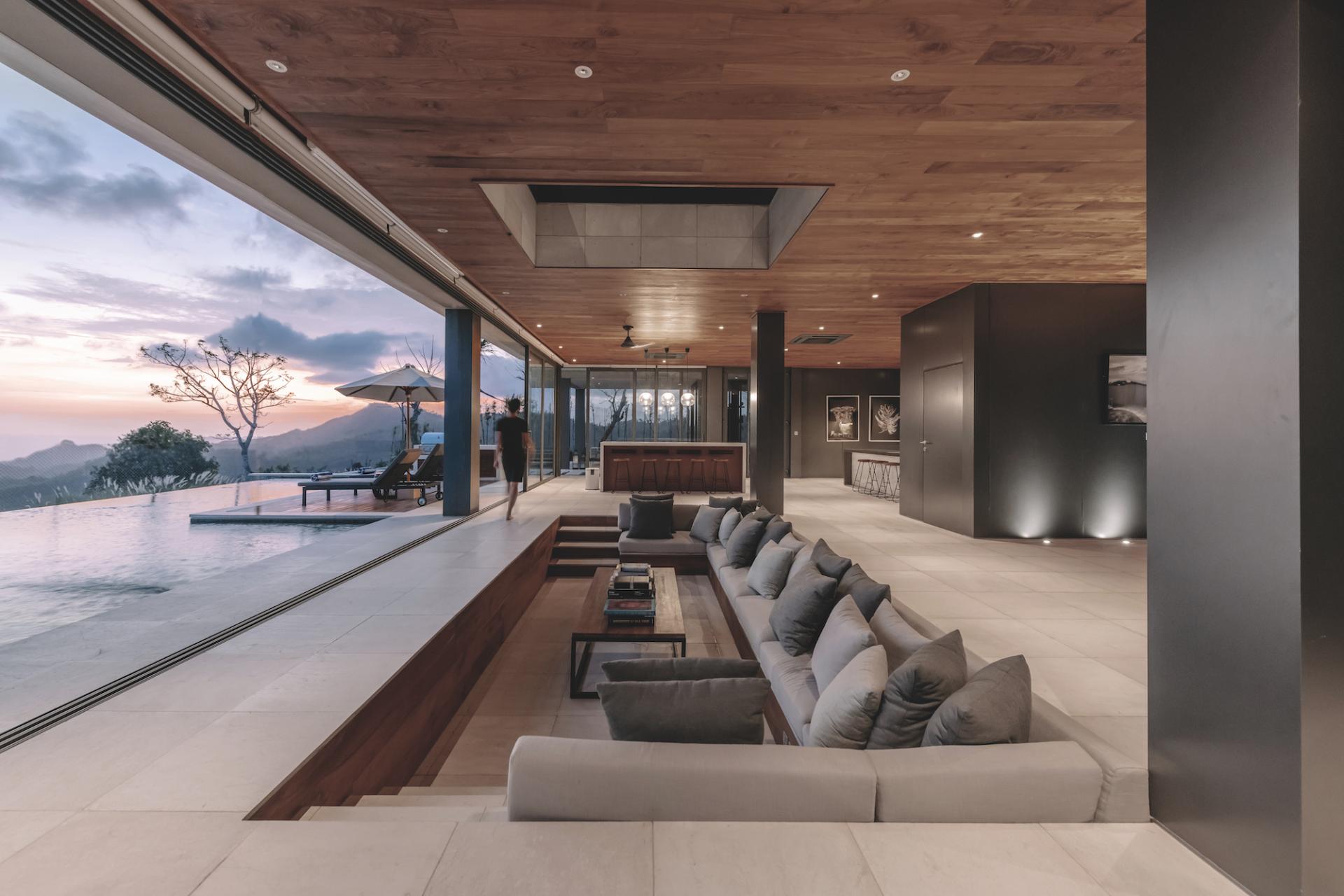 "Our primary design approach was to ensure the amazing 360-degree views would be fully utilised throughout every space," says ALT-254 co-founder Saul Smeding, who led the project.
"The orthogonal characterised design sharply contrasts with the natural context, perfectly framing the unique surroundings in each room."
The ground floor, with an array of glass doors, opens directly onto an andesite-clad infinity pool spanning the living, dining, kitchen and gaming areas.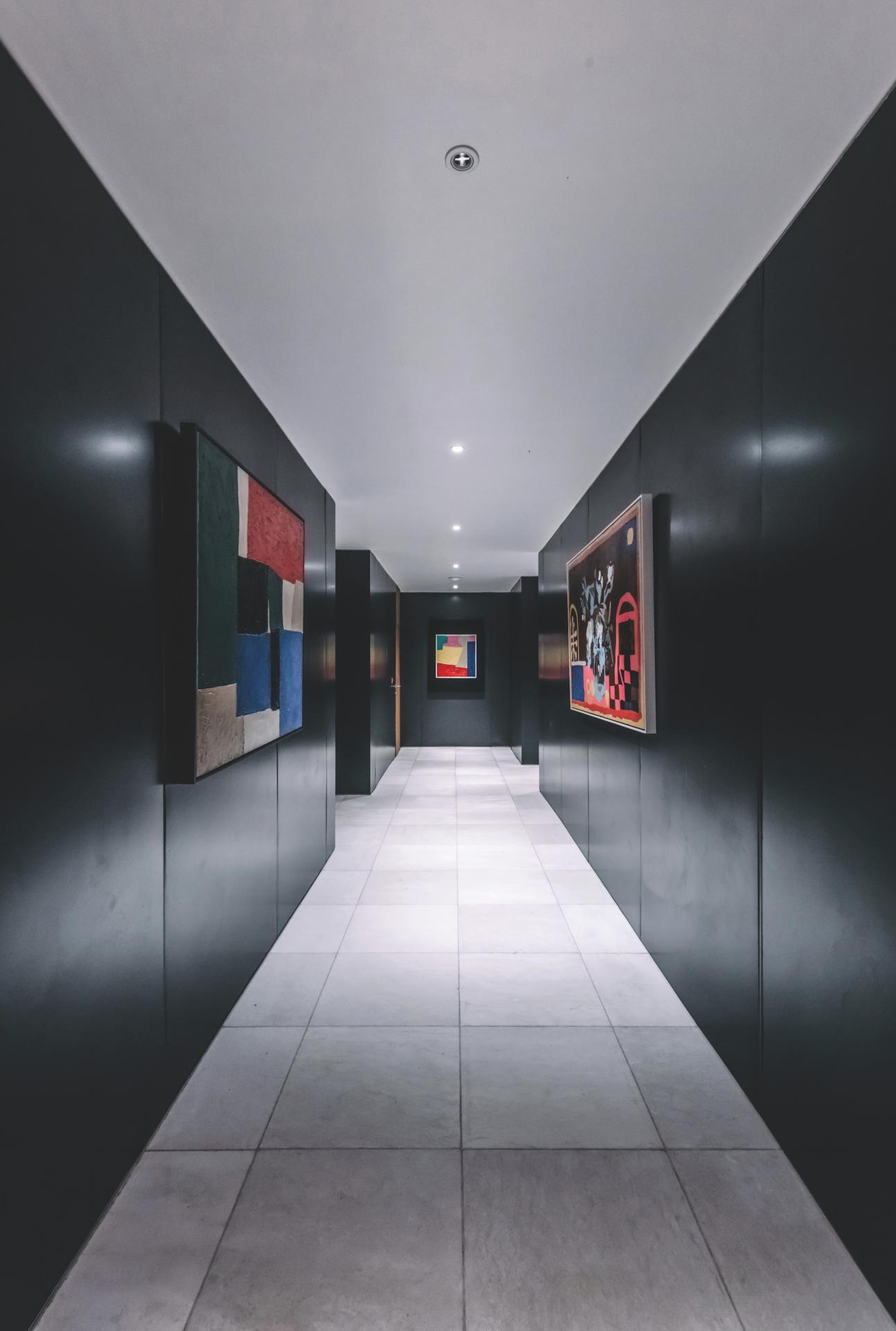 The interior and alfresco floorings are made from the same Indonesian marble to further connect the indoors and outdoors, while creating an intriguing visual contrast with the aluminium composite panels on the walls, and the warm teak wood on the ceilings.
The exterior is clad in louvres of Sumatra-grown Bangkirai wood, contrasted with a raw concrete finish.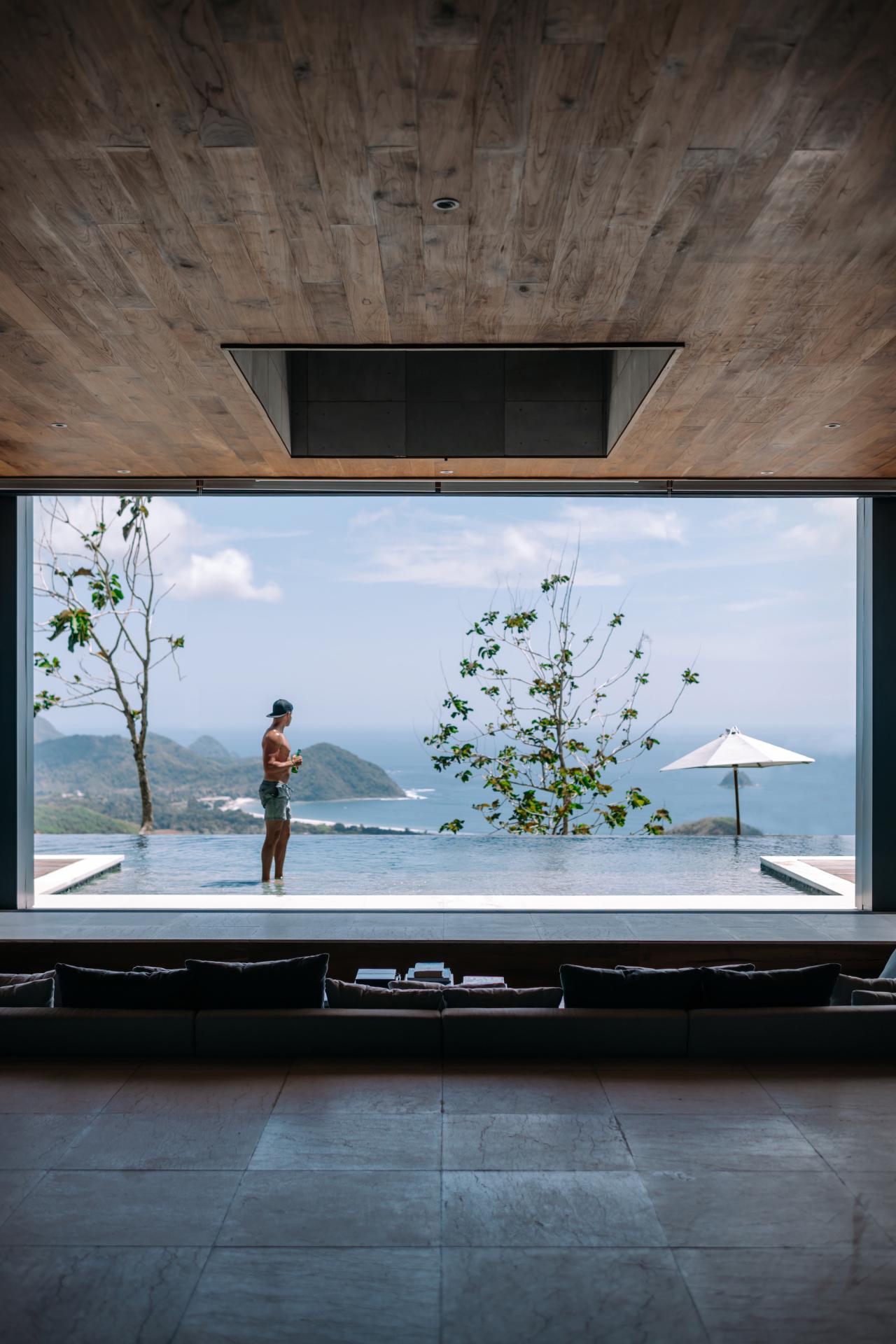 At the centre of the ground floor is a recessed living room that puts guests at eye-level with the pool and its vanishing edge – which can be viewed from the moment you enter the house. Above the living area is a small opening intended to counteract the low-height ceiling.
Upstairs, six luxurious double bedrooms with en suites provide guests with enhanced privacy. The master bedroom boasts south-facing floor-to-ceiling glass doors that opens onto an overhanging terrace and dedicated spa.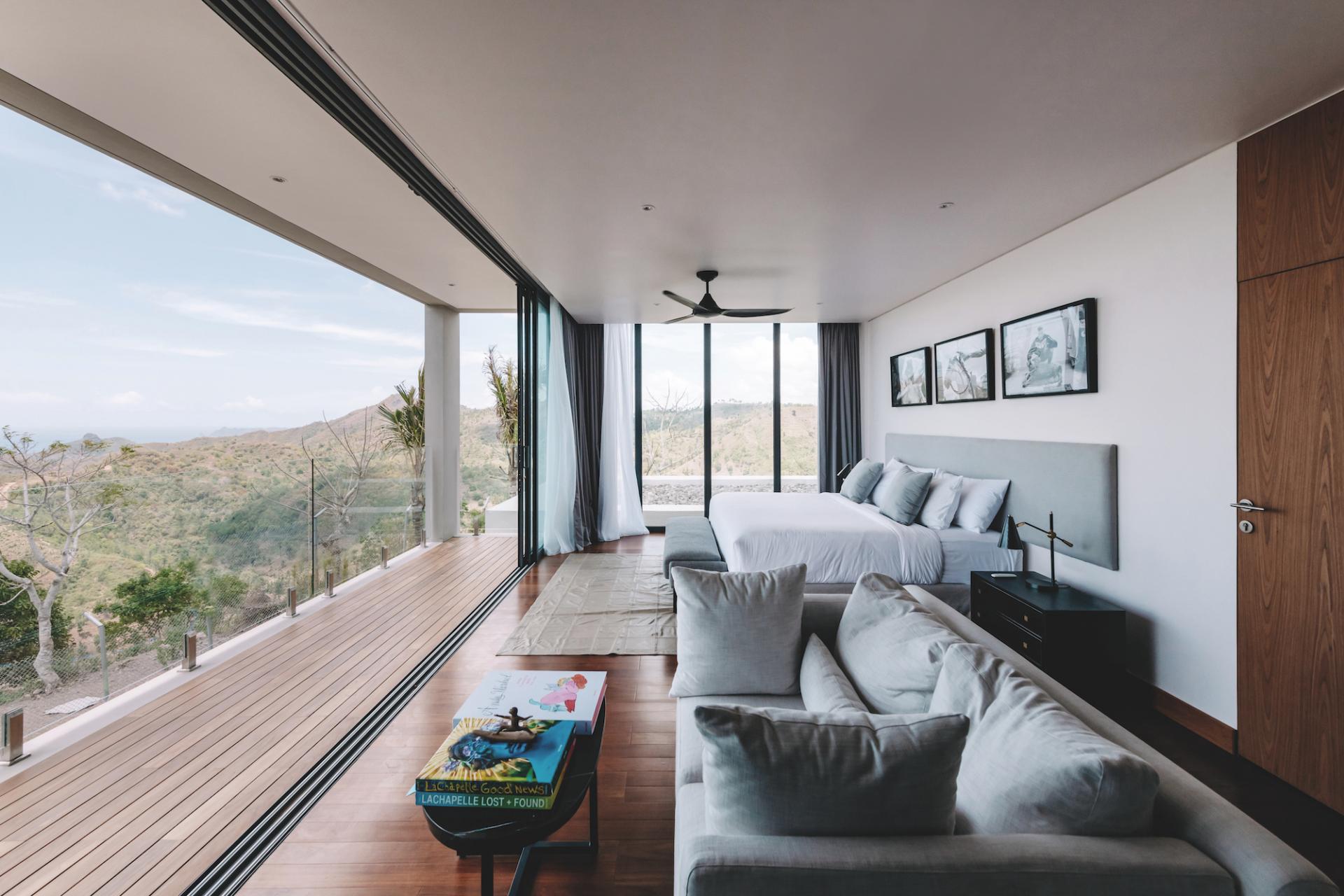 In terms of furniture, most pieces in the home are custom-made by local craftsmen in Indonesia in order to support the local economy, says Smeding.
"We also use locally made furniture due to the remote location because it can be easily fixed or replaced by local craftsman if damaged," he says.
The "steep and narrow hill roads" that lead to the area made transporting the construction materials to the site difficult at times, he recounts.
"The roads were almost impassable during the rainy season when the conditions were extremely muddy."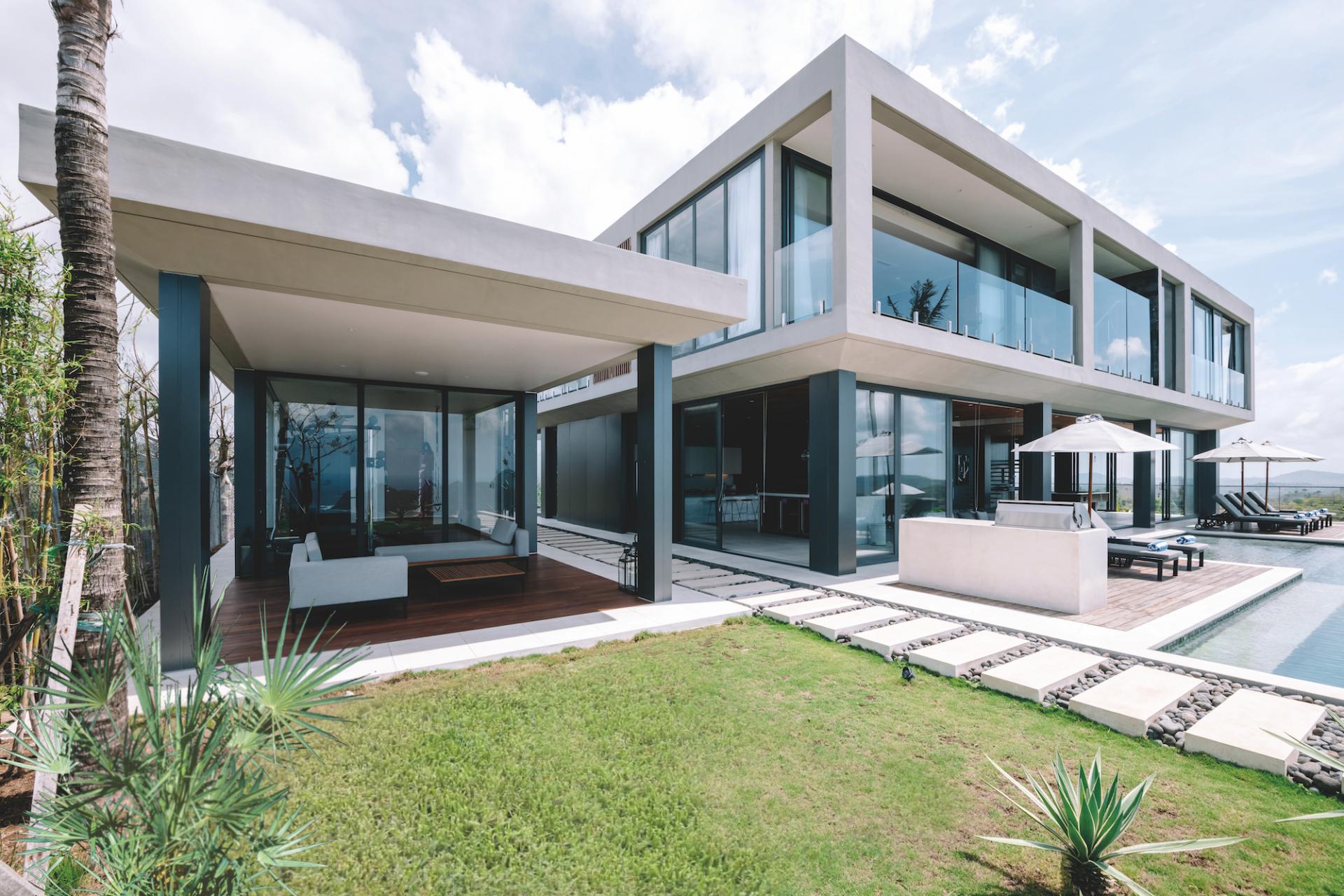 Against all odds, the team turned a 1140m2 plot into a modern sensation that makes the most of its natural and elevated settings.
"I honestly thought it would be challenging to build a house like this in Lombok, but the team has delivered pure luxury and a six-star feeling," the homeowner concludes.